February 18, 2013 at 6:05 am EDT | by Staff reports
Gay shower scene on 'Days'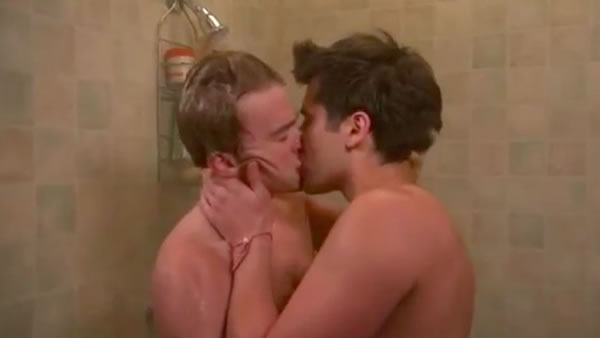 UPDATE: An earlier version of this story mistakenly implied Will Horton is not a member of the fictional Horton family. We have corrected that error.
NBC's "Days of Our Lives," which debuted in 1965 and is one of daytime's longest-running soaps, continues pushing the envelope. Last week it ran a brief but smoldering gay shower scene between Will Horton (Chandler Massey) and Sonny Kiriakis (Freddie Smith).
Sparks have been burning for months between the two. In an episode that aired Nov. 14, they had sex. Both characters are grandchildren of two of the show's main families.
This week's scene, though just a dream sequence, is thought to be a first for a daytime soap. Massey won a Daytime Emmy for playing Will last year. The two actors together, neither of whom have said much about their own sexual orientation, also won a GLAAD Award for their work. Watch the shower scene here.