Married couples need powers of attorney, too
Debunking the 7 myths of estate planning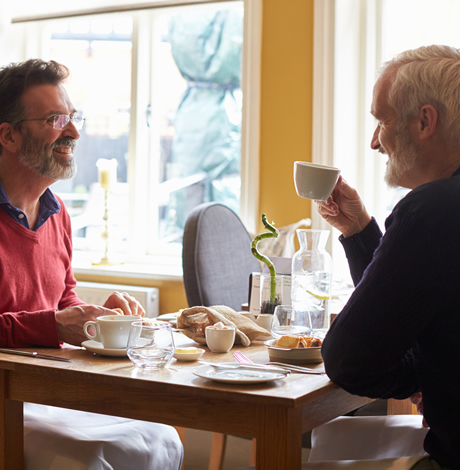 (This is the sixth in a series of seven articles to help you understand what you do know, don't know and should know about estate planning.)
What is a power of attorney and why do you need one or more?  The answer is actually fairly simple. A power of attorney is a document that is created while you are well that allows other people to make decisions for you if there ever comes a time when you are unwell and cannot make your own decisions.  It is so important because you can lose the right to decide who will make decisions for you if something bad happens and you haven't put your wishes in writing beforehand. That's a big deal for everyone, whether you are married, in a domestic partnership, or single.
If you become incapacitated, state law will determine who in your family has the power to make medical decisions for you, even if you are estranged from them.  Of course, even without a medical power of attorney, your spouse will be able to make medical decisions for you. But what if your spouse can't for some reason?  A good medical power of attorney will grant the same rights to other trusted people if your spouse cannot take care of you – and those people do not have to be relatives.  Perhaps your best friend is a nurse or doctor or works at NIH. A person like that would make a great choice as a healthcare agent, if he or she is willing. (You do need to ask first!) Naming your own decision-maker can give you peace of mind that your wishes will be respected versus the unknown consequences of that role going to a faraway family member who doesn't approve of your "lifestyle."  
Yet, the lack of a medical power of attorney is not what causes the biggest problem for most folks. If you become incapacitated, there will be hundreds of other decisions to be made that have nothing to do with medical care. Who will pay the bills, manage your money, take care of your home, and look after your spouse or partner? That's where a financial power of attorney comes in. This document grants important, broad rights to people that you trust to manage all of your assets when you cannot. That's incredibly important because no one gets the right to access your personal assets automatically, even a spouse. If you have a joint checking account, your spouse is still going to be able to write a check even if you're incapacitated, but that's the extent of it.  What if there's a need to withdraw money from your retirement account to pay the mortgage?  Too bad, because without a power of attorney, even your spouse will be out of luck.  Need to sell a house that's no longer suitable? Same answer.
The messy workaround for not having a financial power of attorney is that someone has to go into court and file a guardianship petition just to get the powers that you could have given in a simple document. That's a very expensive alternative in most states and one that should be totally unnecessary. Worse yet, the person filing the petition might not be the same person that you would have chosen had you signed a financial power of attorney. These problems are so easily avoided that the real mystery is how come everybody doesn't have these documents?
(This column is not intended to provide legal advice, but only general guidance that may or may not be applicable to your specific situation.)
Larry Jacobs has helped hundreds of same-sex couples and LGBT singles in the Washington area protect their assets and loved ones through partnership planning. He is a partner at McMillan Metro, P.C. and has practiced law for 41 years. Learn more about his practice at PartnerPlanning.com.
Local scientific non-profit U.S. Pharmacopeia kicks off Pride month
Council member Glass helps raise Progress Pride flag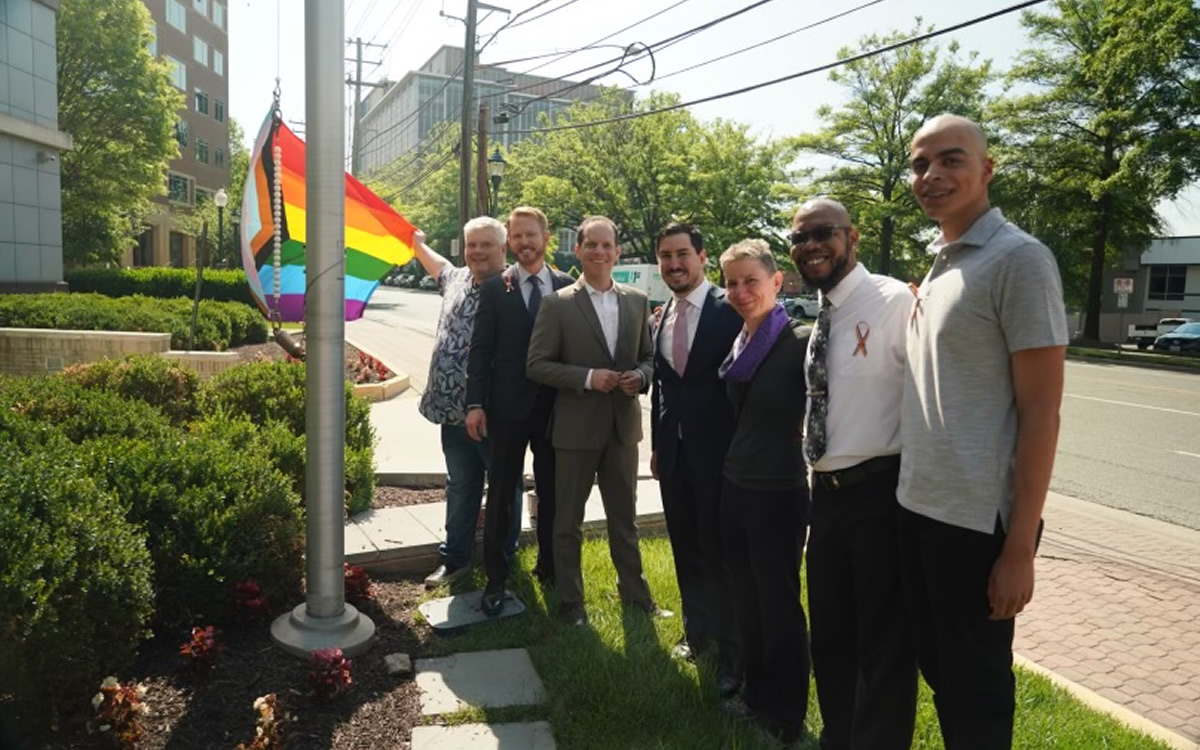 Montgomery County Council Member Evan Glass, joined almost 100 staff members and their families at U.S. Pharmacopeia (USP) to raise the "Progress Flag" and kick off a month-long celebration of Pride at the scientific non-profit in Rockville and in their offices around the world.
USP leadership and Council Member Glass each shared personal stories of their own journeys in addition to recalling the evolution of Pride from a day of protest to a month of celebration. Laurel Faust, USP Principal Scientific Editor – Publications recalled how in the 1980s a task many in D.C. now take for granted, getting a security clearance for a job, involved pointed questions that could lead to termination, investigation, or both.
Pride is much more than gay rights – it is an intersectional issue that speaks to the importance of human rights, said both Council Member Glass and Brandon Bickerstaff, head of the USP Black Employee Resource Group. They each reminded the audience that Black trans women were the original targets of police brutality during the Stonewall Uprising that served as the catalyst to the Pride movement.
"USP recognizes that Pride month has evolved to become much more than a march, a celebration, or the commemoration of an anniversary," said Anthony Lakavage, Senior Vice President, Global External Affairs & Secretary, USP Convention & Board of Trustees and eQuality Alliance Executive Sponsor. "It is a time that brings the LGBTQ+ and straight community together in the shared mission of advancing human rights and dignity."
The day's events were sponsored by the eQuality Alliance, USP's LGBTQ+ Affinity Group, and the USP Office of Organizational Culture, Equity and Inclusion (Equity Office). USP's Equity Office focuses on driving a more inclusive culture at the organization. The Equity Office encourages staff to participate in Affinity Groups, which comprise of employees who drive dialogue and educate staff about challenges faced by and the history these marginalized communities often share. USP's Affinity Groups include those around race, gender, national origin, sexual orientation, Veterans' status, disability and diverse minds & bodies. The groups enable staff to support one another, connect frequently, and contribute to each other and the organization at a high level, thereby instilling a more inclusive work environment.
Michael Schmitz, International Advocacy Director and Laurel Faust, Principal Scientific Editor – Publications, are co-leads of the U.S. Pharmacopeia Affinity Group.
Study: One in ten LGBT workers experienced discrimination at work
LGBTQ employees of color were more likely to report being denied jobs and verbal harassment at work as opposed their white counterparts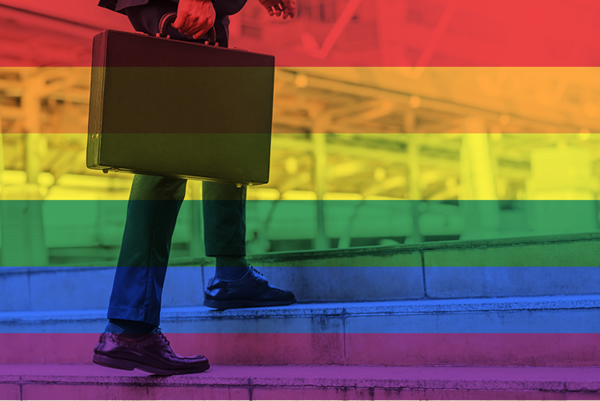 LOS ANGELES – A new study by the Williams Institute at UCLA School of Law finds an estimated 46% of LGBT workers have experienced unfair treatment at work at some point in their lives, including being fired, not hired, or harassed because of their sexual orientation or gender identity.
An estimated 9% of LGBT employees reported experiences of discrimination in the past year, despite the U.S. Supreme Court's 2020 decision in Bostock v. Clayton County, which extended employment non-discrimination protections to LGBT people nationwide. Approximately 11% of LGBT employees of color reported being fired or not hired because of their sexual orientation or gender identity in the last year.
Using survey data collected in May 2021 from 935 LGBT adults in the workforce, researchers examined lifetime, five-year, and past-year discrimination among LGBT employees.
Results show that over half (57%) of LGBT employees who experienced discrimination or harassment at work reported that the unfair treatment was motivated by religious beliefs, including 64% of LGBT employees of color and 49% of white LGBT employees.
"Employment discrimination and harassment against LGBT people remain persistent and pervasive in 2021," said lead author Brad Sears, Founding Executive Director at the Williams Institute. "Passing the Equality Act would ensure that LGBT people—particularly transgender people and LGBT people of color—are allowed to participate fully in the workplace as well as other public settings."
ADDITIONAL FINDINGS:
Discrimination
30% of LGBT employees reported experiencing at least one form of employment discrimination (being fired or not hired) because of their sexual orientation or gender identity at some point in their lives.
29% of LGBT employees of color reported not being hired compared to 18% of white LGBT employees.
Harassment
38% of LGBT employees reported experiencing at least one form of harassment (including verbal, physical, or sexual harassment) at work because of their sexual orientation or gender identity at some point in their lives.
LGBT employees of color were significantly more likely to experience verbal harassment than white employees.

36% of LGBT employees of color reported experiencing verbal harassment compared to 26% of white LGBT employees.
Religious Motivation
Of employees who experienced discrimination or harassment at some point in their lives, 64% of LGBT employees of color said that religion was a motivating factor compared to 49% of white LGBT employees.
Avoiding Discrimination
Half (50%) of LGBT employees said that they are not open about being LGBT to their current supervisor and one-quarter (26%) are not out to any of their co-workers.
Many LGBT employees reported engaging in "covering" behaviors to avoid harassment or discrimination at work, such as changing their physical appearance and avoiding talking about their families or social lives at work.

For example, 36% of transgender employees said that they changed their physical appearance and 28% said they changed their bathroom use at work to avoid discrimination and harassment.
Time to dust off your pre-pandemic budget
We can no longer rely on closures to restrict us from spending money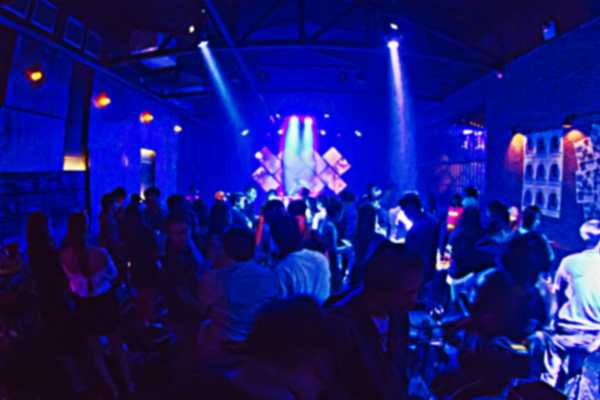 D.C.'s first 'mostly open' weekend shows there is a year's worth of socializing built up. It was amazing to feel the energy of the District roar back to life. From long lines outside bars to literal dancing in the streets – this is the city we all came to love. Now that the physical hangover may have subsided, you should prepare for the financial hangover. If you were lucky to keep your full pay and position through the pandemic, data tells us most of you were paying down debt.
The first thing everyone needs to do is dust off that old pre-pandemic budget. Sadly (or really luckily), we can no longer rely on health restrictions to naturally restrict us from spending. If you need a refresher, start with your post-tax income. From there, subtract 'fixed' or required expenses, like rent, and the balance is what you get to play with. Some may ask why I don't use gross income (aka the before tax income) like many financial institutions do for credit applications. Frankly, it's because net income (aka the money you actually receive) is the most practical number to budget daily life with. It's what you can tangibly use to live.
Now as you develop your budget, return to using an app like Mint to take some of the work out of it. If you prefer to retain some level of privacy, many banks offer their own version of 'spending trends' that you can use to put together a more simple budget. This time the challenge is a bit different – we are all 'restarting' our social lives. So instead of having to 'cut' things, we can better prioritize what we actually want to do. Still – it is not easy or fun to have to choose, but every dollar you don't spend today, will be there for the next rainy day.
Finally, so many of our friends and family lost their jobs or had their wages cut during the pandemic. Expanded unemployment benefits helped, but anyone trying to budget for life in D.C. knows that choices had to be made and often rent/utilities took a back seat to eating. Luckily, a state-run, but federal program will help people pay back rent and utilities, so they can focus on getting back to work. In D.C., this is called StayDC, but each jurisdiction offers a similar program.
Be prepared to do a little homework, you will need proof of income (or lack thereof) and documentation of the late payments. Finally, your landlord will need to complete separate forms, but it is in their best interest to receive those funds, so don't let them drag their feet. The program will cover back rent to April 2021, three months of future rent, and past utilities. Do not delay, nor feel any shame by participating – this is the key to your long term success and, frankly, is a drop in the bucket compared to other spending priorities.
I hope this helps and I wish everyone a much more fun and prosperous 2021.

Information contained herein is for informational purposes only and should not be considered investment advice or recommendations. Advice may only be provided after entering into an advisory agreement with an advisor.
Alex Graham is a Principal at Graham Capital Wealth Management, a registered Investment Advisor located on K Street.