Events: Jan. 29 to Feb. 6, 2010
friday, jan. 29
Apex has a "Let There Be Snow" party tonight. A 1 a.m. "snow storm" will feature prizes and surprises. Cover is $6; $2 drinks are available from 9 to 11 p.m. and open bar is from 11 to midnight. Apex, a gay dance club, is located at 1415 22nd St., N.W. in Dupont Circle. Visit apex-dc.com for more information.
A new Friday night drag show at Ziegfeld's has started with a new hostess. The Ladies of Illusion hosted by Kristina Kelly has performances every Friday at 11 p.m. and 1 a.m.
Town counts down the top 25 music videos of the '00s tonight. Doors open at 10 p.m. Town is located at 2009 8th St., N.W. Visit towndc.com for more information.
Bet Mishpachah, a gay synagogue located at the D.C. JCC at 16th and Q streets, N.W., holds Ereve Shabbat services every Friday at 8:30 p.m. followed by an Oneg Shabbat social. Morning services are held on the second and fourth Saturdays of each month at 10 a.m. followed by Kiddush luncheon. Straights are welcome. Visit www.betmish.org for more information.
Homo/Sonic queer dance party is tonight from 9 p.m. to 3 a.m. at Black Cat, located at 1811 14th St., N.W. Cover is $10.
Gay District meets tonight. The group was formerly known as the Twenties Group but has expanded its age range for gay, bi, trans and questioning men from 18 to 35. The group meets for weekly discussion from 8:30 to 9:30 every Friday at St. Margaret's Church located at 1830 Connecticut Ave. Members dine afterwards then go dancing. The group is changing its contact information but for now, those interested can visit the group on Facebook under the name "GD: Gay District."
saturday, jan. 30
Wicked Jezebel performs tonight at 7 and 11 p.m. at Town. Cover is $15; proceeds go to Mautner Project. Town is located at 2009 8th St., N.W. The D.C. Kings, a drag king troupe, will also perform. Circuit DJ Hector Fonseca spins upstairs. Visit towndc.com for more information.
The Miss Freddie's Beach Bar drag pageant is tonight. Show starts at 9 p.m. The winner will represent the bar at various events, such as Capital Pride, throughout the year. Those wishing to compete must apply beforehand. Applications are available now at the bar. Cover is $10. Call 703-685-0555 for more information. Freddie's is located at 555 S. 23rd St. in Crystal City, Va.
sunday, jan. 31
Proceeds from tonight's 8 p.m. performance of "Rent" at Church Street Theater will go to Doctors Without Borders to support relief efforts in Haiti. Tickets are $50. Visit keegantheatre.com for tickets.
Dignity Washington, a local gay Catholic group, celebrates Mass for the LGBT community every Sunday at 6 p.m. at St. Margaret's, located at 1820 Connecticut Ave., N.W. Call 202-546-2245 for more information or visit dignitywashington.org.
monday, feb. 1
D.C. Center has a volunteer night tonight from 6:30 to 9 p.m., but not at its new location. The event will be held at 1810 S St., N.W. Visit thedccenter.org for more information.
Metropolitan Community Church of Washington, the District's largest mostly gay church, has an HIV-positive support group for people of faith every Monday at the church. For more information, contact Matt Senger at 202-546-2159 or e-mail him at [email protected] MCC-DC is located at 474 Ridge St., N.W. Visit mccdc.com for more information about the church.
Nellie's Sports Bar, 900 U St., N.W., holds "Pokerface," a Texas hold 'em poker night every Monday at 8 p.m. It's free to play and prizes are awarded. Visit nelliessportsbar.com for more information.
Freddie's Beach Bar, located at 555 S. 23rd St. in Crystal City, Va., has disco trivia every Monday at 8 p.m.
tuesday, feb. 2
The D.C. Center's Crystal Meth Working Group meets tonight at 7 p.m. at the Center's new location at 1810 14th St., N.W. For more information, visit thedccenter.org.
D.C.'s HIV Working Group assembles safer sex kits with its "packing parties" every Tuesday at EFN Lounge. Those who volunteer their time get drink discounts. The events are held from 7 to 10:30 p.m. at Motley Bar, located above EFN, which is at 1318 9th St., N.W. Visit fighthivindc.com for more information.
Poz, a bar night for HIV-positive men and men open to dating HIV-positive men regardless of their own HIV status, is held every Tuesday night from 7 p.m. to midnight at Motley Bar, located above EFN Lounge at 1318 19th St., N.W. The event is organized by HIV-positive party promoter Jacob Pring. Visit the group's Facebook page at facebook.com/pozdc for more information.
Cobalt has "Flashback," a retro night, every Tuesday at 10 p.m. Rail vodka drinks are free from 10 to 11 p.m. Cobalt, a gay bar and dance club, is at the corner of 17th and R streets, N.W.
wednesday, feb. 3
An HIV/AIDS support group, presented by Alpha Drugs, is tonight at a new location at 1810 14th St., N.W. Dinner will be served but reservations are required. To RSVP, call 301-735-2805 or 301-674-8901.
The D.C. Center has LGBT career development with Washington-specific information today from 3 to 4:30 p.m. at the Center's new location at 1810 14th St., N.W.
The National Gay and Lesbian Task Force has weekly volunteer nights every Wednesday from 6 to 7:30 p.m. at its offices located at 1325 Massachusetts Ave., N.W., Suite 600. Volunteers fold and stuff letters for the gay rights organization. Pizza is provided. For more information, contact Ezra Towne at [email protected]
Ladies First night is tonight and every Wednesday at Fab Lounge, located at 1805 Connecticut Ave., N.W. For more information, visit myspace.com/ladiesfirst.
thursday, feb. 4
Gay-fronted band Magnetic Fields play GW's Lisner Auditorium tonight in Washington at 8 p.m. Tickets are $35. Visit ticketmaster.com for tickets.
Gays & Lesbians Opposing Violence (GLOV) meets tonight at 7 p.m. at the D.C. Center at 1810 14th St., N.W. Visit thedccenter.org for more information.
D.C. Lambda Squares, a local gay square dancing group, meets every Thursday for square dancing. Those who've taken the group's "Mainstream" and "Plus" classes dance on the first and third Thursdays. "Plus" and "Advanced" classes are on the second and fourth Thursdays. For more information about the group or to find out when beginner classes are available, visit dclambdasquares.org.
friday, feb. 5
Lesbian rock/dance party HottBoxx returns to Phase 1 tonight from 10 p.m. to 2 a.m. and will happen the first Friday of every month. Doors open at 9. Phase is located at 525 8th Street, S.E. Cover is $5.
A dance party featuring the music of Prince, Madonna and Michael Jackson is tonight at 9:30 club, located at 815 V St., N.W. Visit 930.com for more information.
Queer Shabbaton, an urban retreat for LGBT Jews and allies, is this weekend, beginning today at 5 p.m. and continuing through Sunday at the D.C. Jewish Community Center located at 16th and Q streets. The event, which has been held successfully three times in New York, is coming to Washington for the first time this weekend. It features workshops, services, opportunity for networking, yoga and meditation, kosher food and more with several high profile Jewish LGBT speakers. Admission ranges from $80 to $140. For more information, visit nehirim.org/qsdc.
saturday, feb. 6
D.C. Metro LGBT IT Professionals meets today from 10 to 11 a.m. at SteamCafe at 17th and R Streets, N.W.
Gay singer/songwriters Tom Goss and Matt Alber play two shows tonight at the DeLaski Theater, located at 1700 Kalorama Road, N.W., in Adams Morgan. Shows are at 5 and 8 p.m. Tickets are $20. Visit tomgossmusic.com/store for tickets. Goss is based in Washington and is touring on his latest album "Back to Love." Alber, who lives in Los Angeles, became an online sensation last year for his poignant video "End of the World."
To submit your event for Social Agenda, e-mail [email protected]
DC Different Drummers Jazz Band to perform 'Oasis'
Performance by combo '2nd Independence' scheduled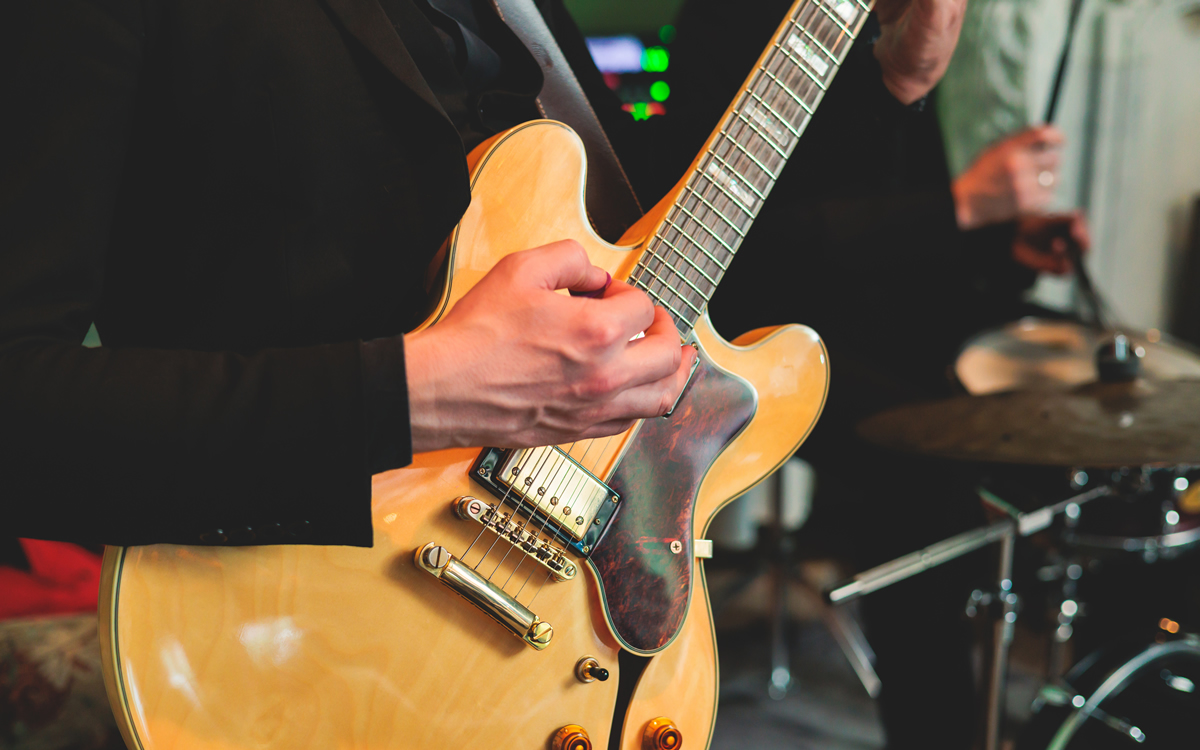 The DC Different Drummers Jazz Band will perform on Sunday, Oct. 16 at 3 p.m. at Martin Luther King Jr. Memorial Central Library.
This concert, titled "The Oasis," will feature the 20-person big band playing jazz pieces in a variety of styles, from swing to bossa nova to jazz fusion and more. There will also be a performance from the improvisational jazz combo, 2nd Independence.
Admission is free and more details are available on the event's website. 
Smithsonian Zoo programming is back
Family-friendly Halloween event begins Oct. 28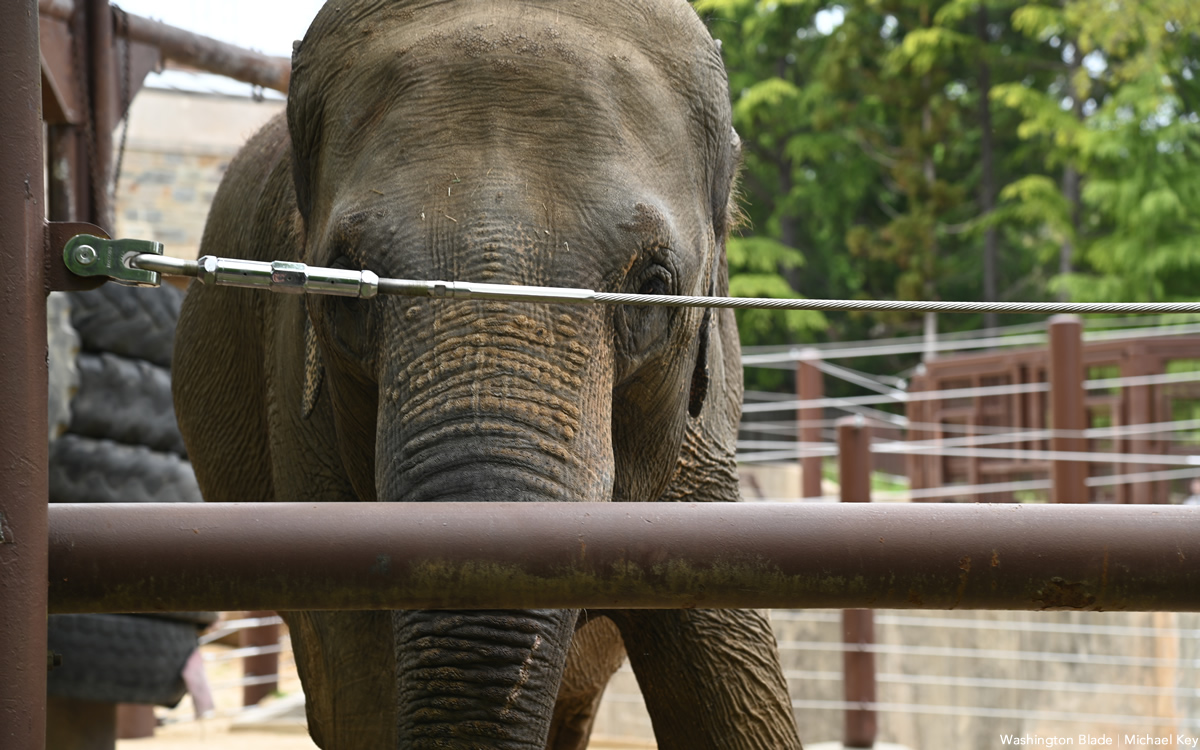 The Smithsonian National Zoo and Conservation Biology Institute will host "Boo at the Zoo" starting on Friday, Oct. 28 at 5:30 p.m.
This is a family-friendly Halloween event that includes special after-hours access for animal viewing at the Elephant Community Center, Small Mammal House, Reptile Discovery Center, Great Ape House and Think Tank, a Halloween souvenir treat bag, dance party and 30 trick-or-treat stations around the festively decorated Zoo.
Tickets start at $25 and can be purchased on the Smithsonian's website.
'Hamilton' star boosting Afro-Latinx, queer representation
Gonzalez and partner launch DominiRican Productions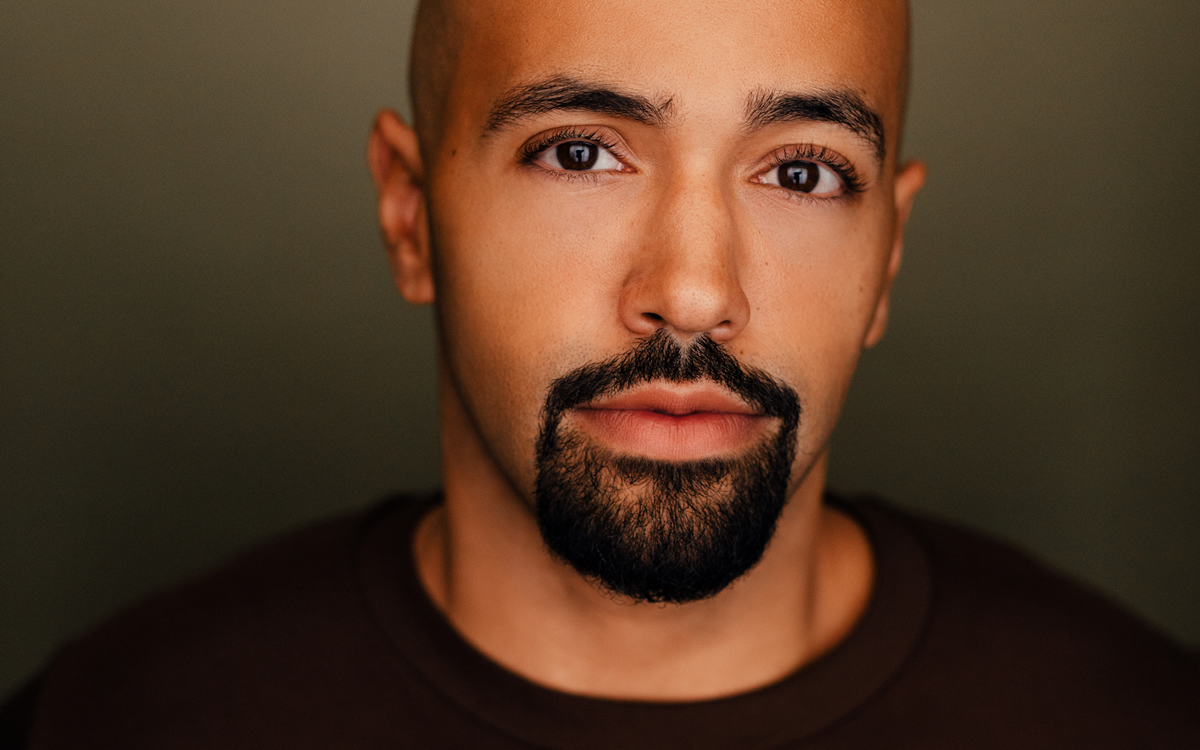 'Hamilton'
Through Oct. 9
The Kennedy Center Opera House
2700 F St., N.W.
$59–$399
Kennedy-center.org
For gay Latinx actor Pierre Jean Gonzalez, playing the title Founding Father in the national tour of "Hamilton" isn't just another part.
"It's a powerful thing," says Gonzalez, recognizing the enormity of the job. "We all learned history in school. We know who's who when we look at a textbook; but when people who look like you are telling the story, it shifts."
Currently moored to the Kennedy Center Opera House through Oct. 9, Lin-Manuel Miranda's seminal 2015 sung-and-rapped through musical presents early American history in a novel and inclusive way, focusing on the life experience of one man. With 11 Tony Awards and a Pulitzer Prize for Drama, the show continues to be the hottest draw in town wherever it pitches its tent.
"When I step on stage as Hamilton, I'm continually amazed by the pandemonium in the audience, especially the younger fans. If we miss a single lyric, the children know," he says.
"It's a drama, a soap, and an action movie. An ambitious immigrant, Hamilton pushes through obstacles, creates his own narrative, and doesn't throw away a shot. Audiences like that."
Reared in a housing project in the Bronx as the only boy in a Dominican/Puerto Rican family it wasn't cool to be queer, says Gonzalez. So, he played it straight until his second year at Rutgers University when a comfortably out friend inspired him to follow suit. Back at home, the family wasn't all that surprised, he adds with a chuckle.
Navigating through life as his authentic self gives Gonzalez a leg up. He explains, "I think feeling more connected and open makes me a better actor."
As a drama student at Rutgers University in New Jersey, Gonzalez spent a life-altering junior year studying Shakespeare at the Globe in London: "For me the metronome, cadence, the words and music in 'Hamilton' are very much connected to Shakespeare, and that's why I'm here now."
After school, despite finding an agent and auditioning, those first four years weren't good. "For a Latinx actor with my look there were three roles: thug #3, a dishwasher, or hitman."
He was dismayed. Despite possessing training, talent, energy, and good looks, casting agents didn't see him as a leading man. But with "Hamilton," the industry changed and so did Gonzalez's self-perception: "Finally, I knew I was the right choice to play a leading man."
In total, Gonzalez has toured with "Hamilton" for five years counting 18 months of "pandemic nothingness," he says. Before being promoted to playing Alexander Hamilton in August of 2021, he was standby, covering Hamilton, Burr (the villain) and Britain's King George. At a moment's notice he might have been called on to play one of three tracks. "It was turning me on artistically," he says. "One of the last crazy days before the pandemic, I was Hamilton for a Saturday matinee and that same evening I was Burr. Not a lot of actors can say that."
During the early days of the pandemic and before, Gonzalez and his fiancé Cedric Leiba Jr., an Afro-Latino actor, had many conversations surrounding career frustrations. They discussed the challenges faced by actors of color, and how those challenges can be compounded when said actors are also queer.
In 2020, the couple founded DominiRican Productions, an award-winning film production company whose mission is to ramp up Afro-Latinx and queer representation both behind and in front of the camera.
"It kind of happened as a protest," he explains. "George Floyd had just been killed and the country was starting to look at itself and ask why are Black and Brown bodies treated this way?"
Success has ensued with two collaborative, celebrated shorts — "Release" and "Rhythm Is Gonna Get Who?" — both directed by Gonzalez.
While working with your partner can sometimes be a lot, it also has its advantages, says Gonzalez. He appreciates the pair ultimately always have one another's back. Also, they're different in complementary ways. "Cedric is more type A, really gets things done," says Gonzalez "He keeps me tethered to the ground."
For the moment, the affianced actors have put nuptials on the back burner, preferring to invest their time and money in the company. Gonzalez says, "We don't have kids or a mortgage, the company is our child; it's what drives us."
And what about "Hamilton"? "Another year, maybe longer? Whatever happens, I'm taking it one day at a time and feeling a lot of gratitude," he says.