Ellen Davis never thought she'd be a mom but an unexpected epiphany changed all that. "I never thought I'd have kids," the 45-year-old insurance broker says. "But I just woke up one morning at 27 and it was truly like my body was saying, 'OK, where's the kid? Where's the baby?' At first I couldn't quite understand it and I know it may be hard for you to grasp, but it was literally like my body was saying this and it did that every day. It really got to be a driving force."
Davis, a lesbian, found a spouse who shared her dreams and they were married 16 years ago (she declines to name her partner). Davis gave birth to their two sons, 10-year-old Noah and 7-year-old Jacob, and says their life in Potomac, Md., is wonderful 99 percent of the time.
"Sure, there are those moments where I feel like my head is going to explode, but they're so brief." Davis says she's much more conscious of how quickly her sons are growing rather than being a lesbian family. "The time we actually have them in our arms is a very short period of time," she says. "Sure, I hope they always come over even in their 20s and 30s and want to snuggle on the couch and watch a soccer game or share a meal or whatever. But of course eventually they'll have their own life. I'm sure we'll always have a fantastic relationship but I'm also aware that the time I have them, to see them, touch them, feel them, play with them, go places — it's very brief."
An insurance broker for 26 years and a mortgage broker for 24, Davis branched out and started her own company, Life Health Home Insurance Group in Potomac and Gaithersburg last year. The New York native enjoys family time, reading, traveling and cooking but says relaxing moments are rare with two kids, a wife and a company. "My first thought for the book question," she says with a chuckle, was, "Mom, mom … MOM! because that's what I hear all the time." (Blade photo by Michael Key)
How long have you been out and who was the hardest person to tell?
Out since I'm 14. I thought the hardest person to tell would be my mother but when I said the words "Mom I'm gay" it was the easiest thing I had ever said to her. I came out to my parents when I was 18.
Who's your gay hero?
My brother Eric, who passed away two years ago. While alive he was an education evaluator for the New York City public school system for 23-plus years. He worked with emotionally and physically handicapped/disturbed students and they and their families adored him. In his short life he was able to touch thousands of lives.
What's Washington's best nightspot, past or present?
By the time we moved to the D.C. area we were past the bar scene so I would have to say any of our friends' homes or ours having a dinner party with good food, good wine and a ton of laughter!
What's your dream gay wedding?
At the time we had our ceremony, 13 years ago, we were able to have a wedding and reception that met all of our expectations and dreams at that point in our lives. If we chose to do the wedding and reception over again now I would definitely do some things differently but for the most part we created what we wanted.
What non-gay issue are you most passionate about?
Anything that deals with my children, their education, their safety, their health, etc.
What historical outcome would you change?
The Holocaust.
What's been the most memorable pop culture moment of your lifetime?
Dancing at the Palladium in NYC.
On what do you insist?
Integrity, honesty and being as positive as you can in your statements, actions and life.
What was your last Facebook post or Tweet?
Today is "Bring your Child to Work Day" and my two boys made a very convincing argument yesterday as to why they should not go to school today and "work" with me. They have been so excited that they have already filled out their applications for employment, at 6 a.m. It's 7 a.m. and I already have two new agents in training — it's already a banner day. I'm so glad I'll have the opportunity to share my day with them.
If your life were a book, what would the title be?
"2.2 Kids and a White Picket Fence"
If science discovered a way to change sexual orientation, what would you do?
Celebrate who I am.
What do you believe in beyond the physical world?
I believe that after our bodies die that our souls continue to be.
What's your advice for LGBT movement leaders?
Keep working together to create the opportunity for the federal government to recognize same-sex marriage/partnership. Every person deserves to have the protections and benefits of the federal government.
What would you walk across hot coals for?
My children.
What gay stereotype annoys you most?
Any negative stereotype that are highlighted and chosen for the media.
What's your favorite gay movie?
There are several but every time we see "Imagine You & Me" on TV we have to watch it. It's just a great, feel good movie and both leading ladies are beautiful and sexy!
What's the most overrated social custom?
Having dessert after dinner instead of as your main course.
What trophy or prize do you most covet?
My wife.
What do you wish you'd known at 18?
Hahahaha, wait I have to stop laughing so I can catch my breath. What do you mean "what do I wish I'd known at 18?" I knew everything at 18!
Why Washington?
We moved here 15 years ago looking for a culturally diverse city that we could comfortably raise a family in. Washington gave us that.
Watch Pride parade from one of these bars, restaurants
Plenty of viewing options along route with drink, food specials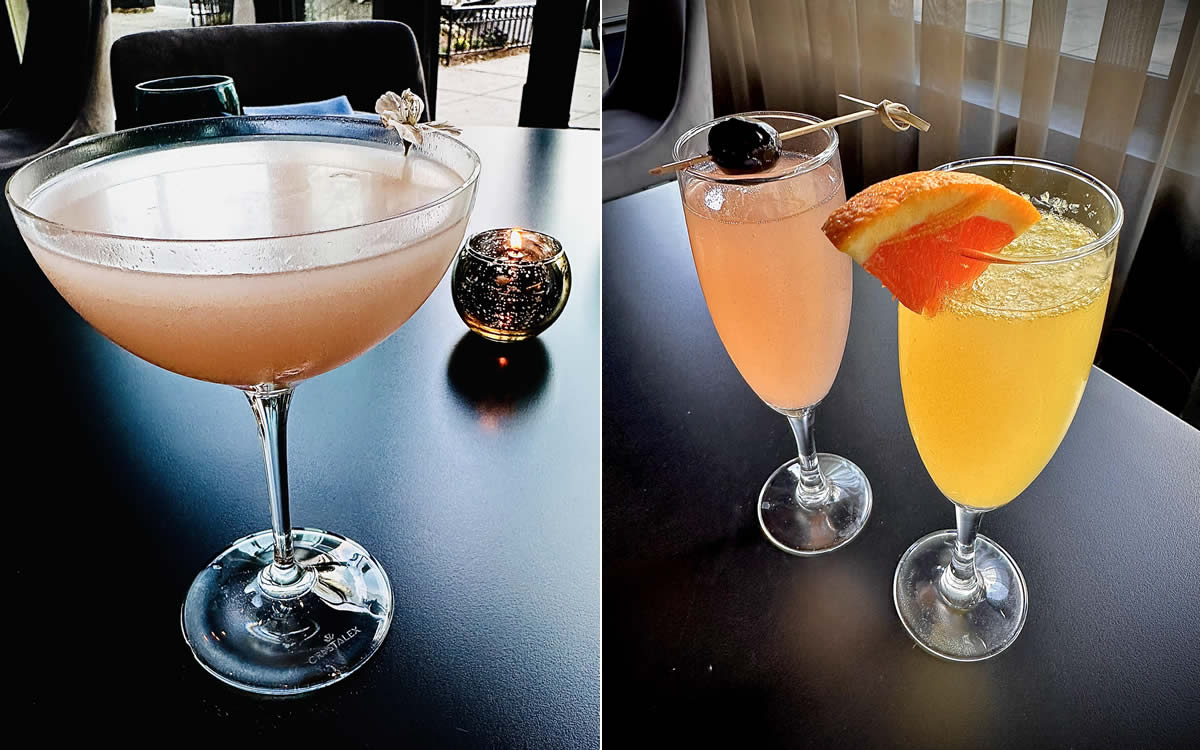 The Capital Pride Parade steps off from 14th and T streets, N.W. at 3 p.m. on Saturday, June 10. The parade tradition honors the city's LGBTQ history and acknowledges the evolution of the LGBTQ neighborhoods in Washington, D.C., as the parade winds through the 14th Street, Logan Circle, and Dupont Circle neighborhoods. One of the best ways to watch: Settle down at one of the many bars and restaurants that line the route. From start to finish, check out a few select options below.
Nama Ko
Situated just north of the parade kickoff, Nama Ko (which recently replaced Tico, from the same owners), will be celebrating Pride this year with three cocktail options for bottomless brunch (during the parade weekend and all month long), and an extended happy hour from 3-7 p.m. The featured drink is a Lychee Saketini made with Tito's Vodka, Nigori sake, and lychee purée; the drinks will be offered to-go for $10. Nama Ko will also offer two soft-serve flavors to go: miso honey truffle with chocolate & caramel sauces, and a black sesame soft serve topped with date syrup, cherries, and candied walnuts. To the delight of marchers, the many windows that face 14th Street will be painted a vibrant rainbow, as Tico did each year as well.
 
Mi Vida
Now one of three Mi Vida locations and part of the gay-owned Knead Restaurant Group, this colorful Mexican restaurant on 14th will have a special Pride cocktail, "Plus One," which includes Tito's Vodka, Chinola Passion Fruit, Aperol, Vanilla, Lime, Bubbles ($16). A portion of the proceeds will be donated to The Trevor Project. Guests who are coming to watch the parade can take their cocktail on the patio to get a front-row seat to the parade festivities.
Bresca
This upscale Parisian-style bistro graced with one Michelin star will join the party by opening up its bar area overlooking 14th Street for the parade.
Le Dip
To honor pride, Le Diplomate is highlighting Republic Restoratives spirits. Republic Restoratives, an LGBTQ-owned distillery located in Northeast, is a longtime supporter of LGBTQ rights in D.C. Le Diplomate will honor Republic in two cocktails June 9-11: the Romarin, using Civic Vodka, and the Tonic Trope, which will feature Assembly Gin. Le Diplomate has patio seating right on 14th Street and on Q Street.
 
Jane Jane
This throwback gay-owned cocktail lair with a patio on 14th Street is hosting a month-long Pride fundraiser in support of the ACLU Drag Defense Fund, During the month of June, the popular bar will donate 10 percent of sales from its Pride cocktail menu, and 50 percent of all T-shirt sales to the Drag Defense Fund. The bar will set up a stand for drinks outside during the parade, and will open up inside for the remainder of the evening.
Otherwise on 14th Street, check out patios at spots like Gypsy Kitchen, Garden District, Ted's Bulletin, Aslin Beer Company, Chicken + Whiskey, Pearl Dive Oyster Palace and more.
The parade route leaves 14th Street and turns west on Rhode Island Avenue. Two hotels right on the route are hosting Pride parties.
 
Viceroy Washington DC
The Capital Pride partner event Crack of Noon PRIDE Parade Brunch event is taking place at the Viceroy's Dovetail restaurant. Pregame for the parade with an all-you-can-eat brunch plus bubbly. Diners have the chance to meet the celebrated Pride Parade grand marshals, Pride 2023 Honorees, and other surprise special guests. Diners must be 21+. Brunch runs 11:30 a.m.-2:30 p.m. for $60-$75.
 
Darcy Hotel
Just a block west, The Darcy Hotel will host a Pride event on the Gerrard Street Patio, complete with a DJ plus food and drink specials. The hotel is offering two specialty cocktails for the entire month of June: The No28 cocktail ($6.28) in honor of National Pride Day (6/28), and The Darcy Pride cocktail, with peach vodka and passionfruit.
From there, the parade turns north on 17th Street for one block, and back west on P Street.
 
DC Vegan
At the corner of 17th and P Streets, this vegan deli-restaurant-bar is hosting its annual Vegan Pride party again with a special menu, and extended 12 p.m.-12 a.m. service. The bar will serve sausages, sandwiches, loaded nachos, Pride cupcakes, and other street-friendly eaters. DC Vegan will open up not only its subterranean bar, but also an auxiliary bar in its parklet patio, serving beer, wine, and liquor right on P Street.
The parade finishes its route curving around Dupont Circle and ends at 21st Street, N.W. Bars and restaurants with patios there include Pizzeria Paradiso, Sura Thai, and Emissary.
And if the parade crowds are too daunting, watch the parade on the giant screen at Pride on the Pier at the Wharf. The festivities include drag shows, DJs, VIP sections, and the parade on the big screen. Admission to the pier is free; the party runs from 2-9 p.m. culminating in a fireworks display. Visit prideonthepierdc.com for more information.
Acquiring a down payment for your dream home
Unconventional strategies for finding the money you need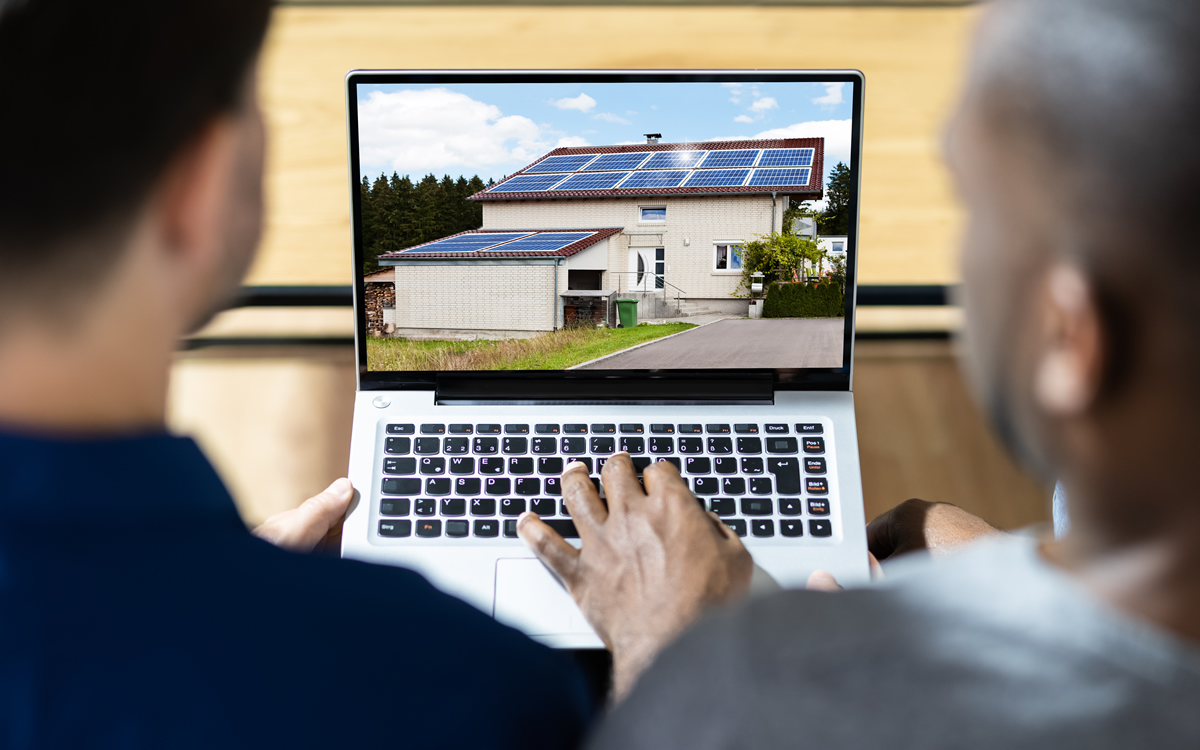 Purchasing a home is a significant milestone, but for many aspiring homeowners, the biggest hurdle is saving for a down payment. While traditional saving methods are widely known, exploring creative and unconventional strategies can provide alternative pathways to gather the necessary funds.
In this article, we will explore a range of innovative approaches to acquiring a down payment for your dream home. By thinking outside the box and considering unique options, you can turn your homeownership aspirations into reality.
1. Shared Equity and Co-Buying:
Consider exploring shared equity or co-buying arrangements with family members, friends, or trusted partners. Pooling resources can significantly boost your collective down payment savings, making homeownership more attainable. Whether it involves jointly purchasing a property or establishing an agreement to share ownership and expenses, this approach allows for shared financial responsibility and increased purchasing power.
2. Down Payment Assistance Programs:
Research and explore various down payment assistance programs offered by government agencies, non-profit organizations, or local housing authorities. These programs provide financial aid or grants to eligible homebuyers, assisting them in meeting the down payment requirements. Each program has specific criteria and limitations, so it is essential to understand the options available in your area.
3. Creative Financing Options:
Investigate alternative financing options such as seller financing, lease-to-own arrangements, or rent-to-own programs. These arrangements often provide more flexibility in acquiring a down payment and transitioning into homeownership. Seller financing allows buyers to negotiate terms directly with the seller, while lease-to-own or rent-to-own agreements provide an opportunity to build equity over time while renting.
4. Crowdfunding and Community Support:
Tap into the power of crowdfunding platforms and community support to gather funds for your down payment. Share your homeownership goals with family, friends, and social networks, and consider launching a crowdfunding campaign to garner financial contributions. Additionally, some employers offer matching programs for down payment savings, so explore potential workplace assistance programs or incentives.
5. Homebuyer Grants and Loans:
Research available homebuyer grants or loans specifically designed to assist first-time buyers or those with limited financial resources. These grants and loans can provide a substantial boost to your down payment savings. Government agencies, local housing authorities, and non-profit organizations often administer these programs, offering various terms and conditions to support homebuyers.
6. Income-Generating Assets:
Explore income-generating opportunities to supplement your savings. Consider renting out a spare room, starting a small business or freelancing, or investing in income-generating assets such as rental properties or dividend-paying stocks. Generating additional income can accelerate your down payment savings, bringing you closer to homeownership faster.
7. Negotiating with Sellers:
When making an offer on a property, explore the possibility of negotiating a lower down payment requirement with the seller. In some cases, sellers may be open to more flexible terms, especially if it expedites the sale or helps them achieve their own financial goals. Engage in open and honest communication during the negotiation process to explore mutually beneficial solutions.
8. Downsize or Liquidate Assets:
Consider downsizing your current living situation or liquidating assets that are not essential to free up funds for a down payment. This could involve selling a car, downsizing to a smaller rental, or parting with belongings that hold significant value. Evaluate your current financial situation and identify areas where you can make temporary sacrifices to prioritize homeownership.
9. Savings and Budgeting Strategies:
Implement creative savings and budgeting strategies to accelerate your down payment savings. Explore the possibility of living with roommates, cutting back on discretionary expenses, or negotiating lower interest rates on existing debts. Every dollar saved brings you closer to your down payment goal, so diligently review your budget and identify areas where you can reduce expenses and allocate more funds towards your down payment savings.
10. Employer Assistance Programs:
Check if your employer offers any homeownership assistance programs or benefits. Some companies provide down payment matching programs, low-interest loans, or financial counseling services to help employees achieve homeownership. Take advantage of these resources and explore how your employer can support you in reaching your down payment goals.
Persistence and creativity are key when it comes to acquiring a down payment. Stay focused on your goal, be open to alternative methods, and adapt your approach as needed. With determination, resourcefulness, and a willingness to explore new avenues, you can overcome financial barriers and achieve your dream of homeownership. Start exploring these unconventional strategies today and take a step closer to making your dream home a reality.
Jeff Hammerberg is the founder of GayRealEstate.com, the largest and longest-running gay real estate agent referral service in the nation, boasting more than 3,500 LGBTQ Realtors who operate in cities across the United States, Canada, and Mexico. For more than 25 years, he has been a prolific writer, coach, and author.
Thinking of renting your place short-term in D.C.?
Here are some key factors to consider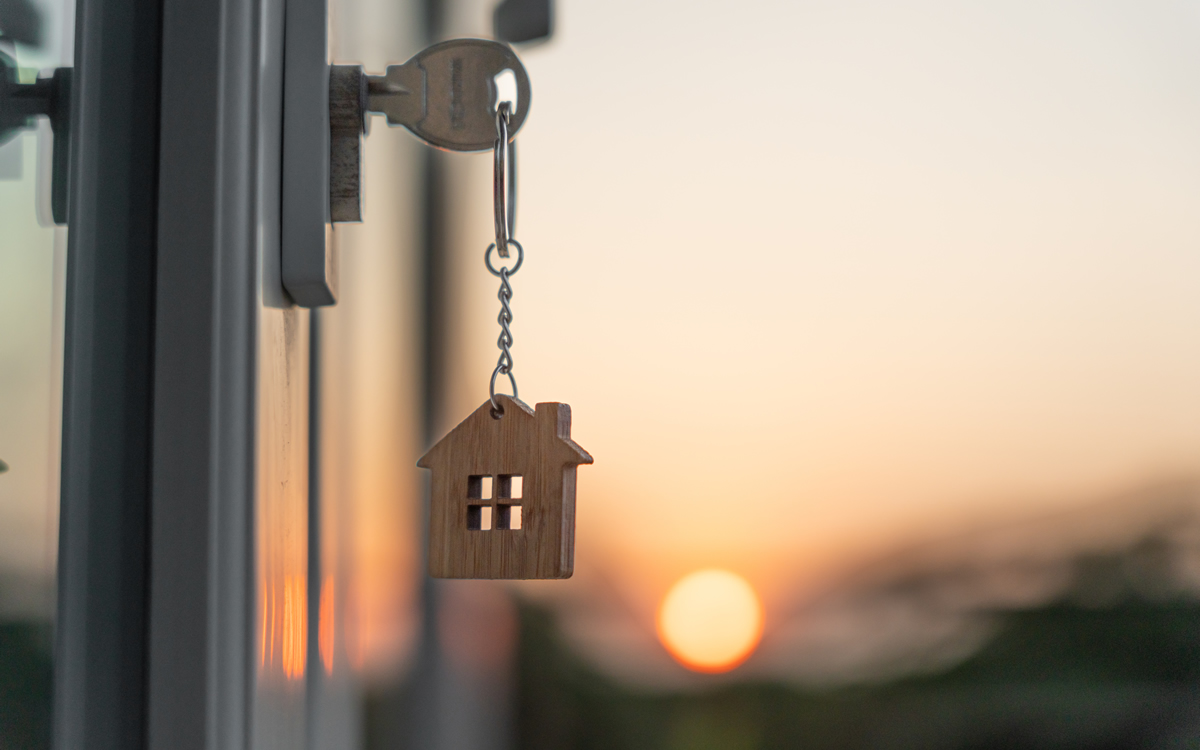 Summer is coming, and in D.C., many homeowners turn their attention to generating revenue from their primary D.C. residence while they are away for the summer. Due to the way some D.C. employers enable staff to work remotely and permit longer vacation schedules in the summer months, many owners can find extra income annually by considering short-term rentals. Here are a few key things you should know before getting started.
In 2021 the D.C. Department of Consumer and Regulatory Affairs announced it was "finally ready to start implementing and enforcing " a law passed three years earlier for short-term rentals (AirBnB, VRBO, etc.). According to DCist, the agency started accepting license applications for short-term rentals on Jan. 10 last year and started enforcing the law's provisions in April 2022.
According to Martin Austermuhle's "D.C. to Start Restricting Airbnb and Other Short-Term Rentals" he wrote for DCist, "The law applies specifically to short-term rentals, those lasting less than 30 days at a time. Under the new law, any D.C. homeowner who wants to rent out a bedroom, basement, or entire home on Airbnb or any other platform has to get a short-term rental license from DCRA. (The two-year license costs $104.50.)"
Charlotte Perry, owner of LUXbnb, a property manager specializing in furnished short-term rentals in D.C. for more than 15 years, is a trusted partner to Columbia Property Management. She shared her expertise and guidance with me on short-term rentals. Her business, LUXbnb, punches above its weight in the D.C. area, bringing owners greater opportunity to realize the gains they hope to make. She brings deep insight into what you can expect if you were to go down this path with your property.
Companies like hers function like any other property manager might. LUXbnb collects the rents, "hotel" taxes, security deposits, departure cleaning, and any other applicable feeds on behalf of the owner. They manage turnover between guests including cleaning and any needed repairs. And at the end of each month, they release the rental income earned less the management fee and any repair costs or new purchases.
In the District, if the owner resides at the house during the rental, s/he can host short-term renters all year long with no consequence. However, if, like many of Charlotte's clients, the owner is renting their property while they are gone during the summer or while on assignment for, say, the World Bank, those owners can only do so for a total of 90 days for the entire year. Owners like these will want to consider that under the new law, you cannot rent out your second home as an Airbnb/VRBO short term rental, and so knowing the regulations can save you a lot of headaches.
Registration Requirements
Did you know all short-term rental hosts in D.C. are required to obtain a Short-term Rental License?
According to the Office of Short-term Rental Licensing, "In order to operate a short-term or vacation rental in the District, the property must be owned by an individual, and serve as a homeowner's primary residence – with the owner being eligible to receive the Homestead Tax Deduction. "
To be eligible for such a license the home must be your primary residence and owner-occupied. You will need to provide DC's Office of Short-term Rental Licensing (DLCP) the following:
Specify whether you currently have a Homestead Exemption on the property.
Proof of your liability insurance with a minimum of $250,000 in coverage. (See below for more details).
A Certificate of Clean Hands issued within the last 30 days in the property owners name must be obtained from the Office of Tax and Revenue.
The owner, or "host," must attest to the habitability of the property.
If the rental is a co-op, condo, or if the property is in a community where there is a homeowners' association, the owner must attest that the bylaws, house rules, or other governing documents of the homeowner/condo/ cooperative governing board or association allow short-term and/or vacation rentals, do not prohibit owners from operating short-term rentals and/or vacation rentals, or that they have received written permission from the association to operate a short-term and/or vacation rental at the address.
Once you have successfully registered with DLCP, you will be provided with a license. You will then upload this Short-term Rental License number into your property profile in both Airbnb and VRBO. Those sites will then provide bookings for "under-31-nights" on your property.
By working with an experienced rental property manager specializing in furnished temporary stays, you can ensure that you're operating your short-term rental legally and safely. Better yet, you can avoid any penalties or fines that could result from non-compliance with District regulations.
Some factors you might want to consider on your journey to short-term rental success:
Cleaning Fee and Preparation Service
Perhaps you'll want to have a cleaning service at-the-ready in case your renters have a slight disaster while they're there. Or maybe you'll want a service to clean prior to arrivals and directly after departures, so you can quickly turnaround the property for further rental.
Pets
Do you want pets in your home while you're away? If so, you might want to add in an automatic post-stay pet cleaning fee to cover the expense of hair and other less pleasant odor removal.
Insurance/Accidental Damage
Charlotte's company takes out a $3,000 accidental damage insurance policy on every stay in lieu of holding a damage deposit. The cost to the guest is $39 per rental. This insurance is a safe-guard for the guest, property owner and her company, of course. This insurance policy "allows for the equitable transfer of the risk of a loss, from one entity to another – in this case the insurance company. It is a simple way for all parties involved to mitigate risk, and most importantly, provides peace-of-mind."
Liability Insurance
As you saw above, the District requires all owners to possess a liability insurance policy with a minimum of $250,000 in coverage to gain a license in the District. A variety of companies can help, according to the Motley Fool's "The Ascent" newsletter, but some do this faster and better than others. And they even recommend ones that are best for Airbnb and VRBO rental owners. The Ascent's best homeowners insurance for short-term rentals include the following:
Allstate Insurance: Best for possessing a large network of agents
Proper Insurance: Best for Airbnb and VRBO owners
Nationwide Insurance : Best for bundling policies
Farmers Insurance : Best for vacation rentals
Steadily Insurance: Best for getting coverage quickly
Safely Insurance: Best for fast claims processing
Should you have further questions or seek to explore the option of short or mid-term rentals, do not hesitate to contact Charlotte Perry directly at 202-341-8799 or [email protected]. 
Scott Bloom is senior property manager and owner of Columbia Property Management. 
For more information and resources, visit ColumbiaPM.com.