Will we remember in November?
Democrats must not get away with delaying 'Don't Ask' repeal
Forget about the back of the bus — that whooshing sound you hear is the sound of the administration tossing us under the bus. Again.
Make no mistake that the events of last Friday, in which Defense Secretary Robert Gates sent a letter to House Armed Services Committee Chair Ike Skelton (D-Mo.) demanding a halt to congressional action on repealing "Don't Ask, Don't Tell" amounts to a cowardly and transparent effort to give cover to moderate Democrats in the November elections.
Those midterms are looking ominous for Democrats and so, per usual, LGBT initiatives are the first sacrificial lamb. Not only does this all but ensure "Don't Ask, Don't Tell" won't be repealed this year, some experts predict it's now off the table until 2013 — after the 2012 presidential elections, when the Democrats will be back with their hands outstretched for more mighty gay dollars while offering more empty promises and excuses in return.
White House chief of staff Rahm Emanuel told Servicemembers United that the odds of repealing the military's gay ban this year stand at about 30-40 percent. Someone should tell him that nearly 80 percent of American voters support repeal now, according to several recent polls. Meanwhile, the Palm Center, another of the expert groups working for repeal, says LGBT service members may now have to wait until 2013 for relief from the injustice of this cruel and stupid law.
Gates' letter warned that legislative repeal prior to the completion of the Pentagon working group study (scheduled for Dec. 1) "would send a very damaging message to our men and women in uniform that in essence their views, concerns, and perspectives do not matter." That statement raises the obvious question: When was the last time rank-and-file service members were polled about an impending policy change?
Shortly after Gates' letter leaked, the White House responded: "The President's commitment to repealing don't ask, don't tell is unequivocal. This is not a question of if, but how. That's why we've said that the implementation of any congressional repeal will be delayed until the DOD study of how best to implement that repeal is completed. The President is committed to getting this done both soon and right."
What's left unclear by the White House statement is whether Obama supports a vote in Congress now that delays implementation until 2011.When asked by the Blade to clarify the statement Saturday at Philadelphia's Equality Forum, Brian Bond, deputy director of the White House Office of Public Engagement, said, "I think that's an ongoing discussion right now. … at the end of the day, it is Congress that will repeal 'Don't Ask, Don't Tell,' not us."
The refusal to endorse a vote for repeal is a striking departure from what we've been told since the 2008 campaign. The Blade has reported for weeks that the House has the votes to pass repeal legislation, thanks in large part to the fierce advocacy not of President Obama, but of Rep. Patrick Murphy (D-Pa.). House Speaker Nancy Pelosi (D-Calif.) told the Blade just last week that she wants a vote on repeal this year. She's not known for scheduling votes on bills that won't pass, so it's a safe assumption that repeal would pass the House.
The situation in the Senate is less clear. Supporters of repeal say they are within a few votes on the Senate Armed Services Committee of securing approval. The full Senate would likely support repeal, though it's doubtful the Democrats have 60 votes to block an expected filibuster. Of course, what's needed to put repeal over the top is hands-on lobbying from Obama. Instead of pressing the handful of fence-sitting Democrats, Obama is telling them not to act this year, a recipe for a much longer repeal delay when Republicans close the gap or even retake the House in November.
Gates — a George W. Bush appointee — reports to the commander in chief and he didn't draft that letter without Obama's knowledge and support. If the Democrats think they have problems now, let's see what happens to their fortunes after they alienate a key part of their base.
If my e-mail inbox is any indication, LGBT Americans have finally arrived at the breaking point, outraged at the endless broken promises and delayed advances. Treating our full equality as an expendable bargaining chip is no longer acceptable. When will the Democrats stop running from their own shadow, ever fearful of what Fox News or Sarah Palin or the Tea Baggers might say about them? Fox News can't attract two million viewers on a good night. We're a nation of more than 300 million people, the vast majority of whom oppose "Don't Ask, Don't Tell," including many prominent Republicans. Supporting repeal of this odious law that compromises our national security and wastes billions of taxpayer dollars will not cost any Democrat his or her seat.
LGBT lobbyists, activists and everyday supporters of equality must now redouble their efforts. Call your members of Congress and the White House demanding an end to "Don't Ask, Don't Tell" this year. If Obama is unwilling to include repeal in his Defense authorization bill, then Congress must press forward and vote now, before the Republicans have a chance to win back the House in November.
The Human Rights Campaign, Servicemembers Legal Defense Network, and all other LGBT groups that are engaged in lobbying the administration and the Hill must make it clear that failure to repeal "Don't Ask, Don't Tell" this year will amount to a betrayal of the LGBT community and that there will be consequences. As Sunday's White House protesters chanted, we must "remember in November."
Kevin Naff is editor of the Washington Blade. Reach him at [email protected]
National Gay & Lesbian Chamber of Commerce Certifies Brown, Naff, Pitts Omnimedia, Inc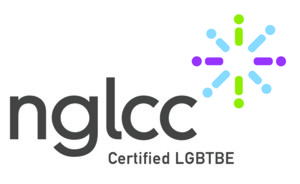 Washington, D.C. — Brown, Naff, Pitts Omnimedia, Inc, the parent company of the Washington Blade and Azer Creative, announced today it has been certified by the National Gay and Lesbian Chamber of Commerce (NGLCC) as an LGBT Business Enterprise. The NGLCC supports and advocates for diversity and inclusion for LGBT-owned businesses. With this certification the Blade's parent company joins more than 510 business and 134 corporate partners of the NGLCC.
Brown, Naff, Pitts Omnimedia, Inc. owns and operates the Washington Blade, the oldest and most acclaimed LGBT newspaper in the country. In 2012, the company launched Azer Creative, a full-service design firm. The company employs more than a dozen full-time LGBT staff.
"We are excited to become one of the 500 LGBT businesses across the country certified by NGLCC," said Lynne Brown, the Blade's publisher and a co-owner of the company. "The LGBT community has been part of our company from the beginning and we look forward to continue that for many years to come."
The Washington Blade was founded in 1969 and is known as the "newspaper of record" for the LGBT community both locally and nationally. Visit washingtonblade.com for more information. Azer Creative is a full-service graphic design firm based in Washington, D.C. Visit azercreative.com for more information. 
Vote now for the 2013 Best of Gay DC!
Choose in dozens of categories among hundreds of nominees, and make your voice heard!
Nominate the 'Best of Gay D.C.' now!
Dozens of categories cover all the best for LGBT Washington. Who deserves the prize this year?