Nightlife Guide
LGBT-friendly bars, clubs and restaurants in the D.C. area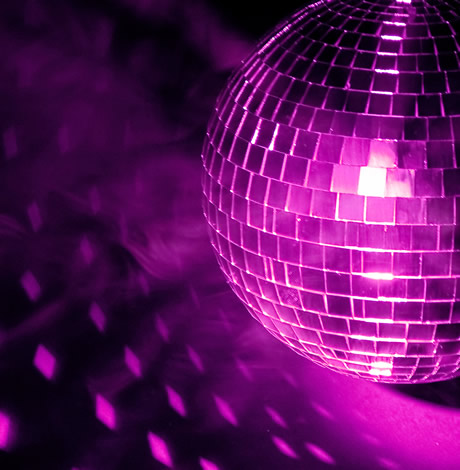 WASHINGTON, DC
30 Degrees
[map]
1639 R St., NW
Washington, DC 20009
202-462-6569
In Dupont Circle area; popular with men but check schedule for other events.
Annie's
[map]
1609 17th St., NW
Washington, DC 20009
202-232-0395
In Dupont Circle area; popular longtime restaurant and steakhouse with recently renovated Upstairs Lounge.
Bachelor's Mill
[map]
1104 8th St., SE
Washington, DC 20003
202-544-1931
Longtime bar popular with African-American men in Capitol Hill area.
Banana Café
[map]
500 8th St., SE
Washington, DC 20003
202-543-5906
bananacafedc.com
Popular Capitol Hill area restaurant and bar (Eastern Market Metro) for both men and women. Features Cuban, Mexican and Puerto Rican cuisine.
Cobalt
[map]
1639 R St., NW
Washington, DC 20009
202-462-6569
cobaltdc.com
In Dupont Circle area; part of complex of LGBT businesses at this address, including Level One restaurant on street level and 30 Degrees bar.
Crew Club
[map]
1321 14th St., NW
Washington, DC 20005
202-319-1333
crewclub.net
Men's 24-hour gym in Logan Circle area, featuring steam rooms, lounges, private dressing rooms and more.
DC Eagle
3701 Benning Road NE
Washington, DC 20019
202-347-6025
dceagle.com
The popular Levi/leather bar's origins date to the 1960s. Features billiards, regular tournaments and other special events.
DIK Bar
[map]
1637 17th St., NW
Washington, DC 20009
202-328-0100
dupontitaliankitchen.com
In Dupont Circle area, above Dupont Italian Kitchen.
Duplex Diner
[map]
2004 18th St., NW
Washington, DC 20009
202-265-9599
duplexdiner.com
Popular restaurant and bar in the Adams Morgan area; happy hour specials and many other special events. See web site for updated schedule.
Fireplace
[map]
2161 P St., NW
Washington, DC 20037
202-293-1293
In Dupont Circle area; neighborhood bar popular with men.
Green Lantern
[map]
1335 Green Court, NW
Washington, DC 20005
greenlanterndc.com
twitter.com/greenlanterndc
Friendly bar for men hosts regular happy hours and special events, including karaoke and shirtless drink special nights. Check web site for details. McPherson Square Metro.
 JR.'s
[map]
1519 17th St., NW
Washington, DC 20036
202-328-0090
jrswdc.com
Longtime friendly Dupont Circle area bar popular with men; videos, regular special events.
 Larry's Lounge
[map]
1836 18th St., NW
Washington, DC 20009
202-483-1483
Dupont Circle area bar and restaurant popular with both men and women.
Nellie's Sports Bar
[map]
900 U St., NW
Washington, DC 20001
202-332-6355
nelliessportsbar.com
Sports bar featuring poker events, drag bingo, trivia contests and other specials. Popular bar with massive outdoor deck and plenty of TVs for watching sports.
Town Danceboutique
[map]
2009 8th St., NW
Washington, DC 20001
202-234-TOWN
towndc.com
Dance club and bar popular with men and women, features regular drag performances. U Street Metro.
Ultra bar
[map]
911 F St., NW
Washington, DC 20004
ultrabardc.com
twitter.com/UltraBar
Large dance club with gay-friendly events and vibe located downtown near Metro Center.
Ziegfeld's/Secrets
[map]
1824 Half St., SW
Washington, DC 20024
202-863-0670
secretsdc.com
Featuring all-nude male dancers Wednesdays-Sundays, drag performances, large dance floor and many regular special events, contests and more. Large parking lot available; located in Buzzard's Point warehouse district.
BALTIMORE
1722
[map]
1722 N. Charles St.
Baltimore, MD 21201
Multi-level after-hours dance club attracts a mixed crowd but remains gay-friendly.
Drinkery
[map]
205 W. Read St.
Baltimore, MD 21201
410-225-3100
Another of Baltimore's friendly neighborhood bars in Mount Vernon featuring billiards, jukebox and welcoming service.
Gallery
[map]
1735 Maryland Ave.
Baltimore, MD 21201
410-539-6965
Longtime bar and restaurant popular with African-American clientele.
Grand Central
[map]
1001 N. Charles St.
Baltimore, MD 21201
410-752-7133
centralstationpub.com
Large entertainment complex featuring friendly pub, lesbian bar Sappho's upstairs and a dance club on the first floor.
Sapphos
[map]
1001 N. Charles St.
Baltimore, MD 21201
410-752-7133
centralstationpub.com
Part of the Grand Central complex, Sappho's attracts a lesbian crowd and offers comfy couches, outdoor patio and more in its second floor location.
ARLINGTON, VA
Freddie's Beach Bar
[map]
555 23rd St. South
Arlington, VA 22202
703-685-0555
Freddie Lutz's Virginia establishment includes a restaurant and friendly bar, regular specials and is popular with men and women. Crystal City Metro.
Two new books celebrate Old Hollywood glory
'Elizabeth and Monty: The Untold Story of Their Intimate Friendship'
By Charles Casillo
c.2021, Kensington
$27.00/389 pages
'The Twelve Lives of Alfred Hitchcock'
By Edward White
c.2021, W. W. Norton & Company
$28.95/379 pages
If you're queer, especially if you're of a certain age, old Hollywood is embedded in your DNA.
For those of us besotted by classic movies — there can never be too many books about Tinseltown.
Two new books — "Elizabeth and Monty" by Charles Casillo and "The Twelve Lives of Alfred Hitchcock" by Edward White — will satisfy your old Hollywood jones.
"Elizabeth and Monty" is the riveting story of the intimate friendship of Elizabeth Taylor and Montgomery Clift.
Few people are loved more by the LGBTQ community than Elizabeth Taylor. Who will ever forget Taylor as Martha in "Who's Afraid of Virginia Woolf" or as Maggie in "Cat on a Hot Tin Roof?"
Taylor raised millions for AIDS research long before any celeb or politico even said the word "AIDS." People with AIDS weren't objects of charity to Taylor. She had many queer friends and hung out at gay bars.
Montgomery Clift, who lived from 1920 to 1966, was a talented actor. Because of the time in which he lived, he had to be closeted about his sexuality. Because of the homophobia in the society and Hollywood then, the support of friends was crucial to Clift and other LGBTQ people of that era.
For much of his life, Clift had health problems that caused him pain. Partly as a result of pain, he had issues with drinking and drug addiction. His behavior could be erratic and uncouth. (He had a penchant for eating food off of other people's plates.)
Despite Clift's troubles, you become transfixed by his brooding intensity – whether you're watching him in "The Heiress," "From Here to Eternity" or "Red River."
If you have a heartbeat, you'll feel the chemistry between Clift and Taylor when they're on screen together in "A Place in the Sun."
Though Clift was queer and Taylor was hetero, they were the closest of friends.
From the prologue onward, Casillo draws you into their friendship. The book opens on the evening when Clift, driving home from a party, was in a terrible car accident. He'd crashed into a telephone pole.
Taylor went to Clift who was lying bleeding on the road. "Realizing he was choking on his teeth," Casillo adds, "she instinctively stuck her fingers down his throat and pulled out two broken teeth, clearing the passageway."
Taylor stuck by Clift when many of his friends distanced themselves from him.
Taylor insisted that Clift be cast in "Reflections in a Golden Eye." She put up her own salary as insurance for Clift when no one would insure him (because of his health and substance abuse issues).
It's clear from "Elizabeth and Monty" that Clift was as important to Taylor as she was to him. Their relationship wasn't sexual, writes Casillo, author of "Marilyn Monroe: The Private Life of a Public Icon" and "Outlaw The Lives and Careers of John Rechy." Yet, there was an emotional intensity – a romantic quality – in their friendship.
Clift nurtured Taylor. He coached Taylor, who he called Bessie Mae, on her acting. He thought Taylor was beautiful, yet understood what it was like for Taylor when people only saw her for her beauty.
"Monty, Elizabeth likes me, but she loves you," Richard Burton is reported to have said to Clift.
There are good biographies of Taylor – such as William Mann's "How To Be A Movie Star: Elizabeth Taylor in Hollywood" and of Clift – most notably Patricia Bosworth's "Montgomery Clift: A Biography."
Even so, "Elizabeth and Monty" sheds new light on the intense friendship of two queer icons. Check it out. It will imbue you with renewed love and respect not only for Taylor and Clift but for your own friends.
Without Alfred Hitchcock, I'd never make it through the pandemic.
The COVID vaccines are wonderful! But, I'd never get out of my sweatpants without the suspense and glam of Hitchcock's movies.
Nothing is more comforting than watching serial killer Uncle Charlie in "Shadow of a Doubt" or, with Grace Kelly, James Stewart and Thelma Ritter, observing the murderer in "Rear Window."
What is more pleasurable than ogling the gorgeous mid-century apartment where a murder has been committed in "Rope?"
Of course, I'm far from alone in loving Hitchcock. Hetero and queer viewers are Hitchcock fans.
Everyone from your straight, straitlaced granny to your bar-hopping queer grandson has had nightmares about the shower scene in "Psycho." Or had a crush on Cary Grant or Eva Marie Saint in "North by Northwest."
From the glam in "Rear Window" to Bruno and Guy in "Strangers on a Train," it's clear that Hitchcock's movies have a queer quotient and a special appeal to LGBTQ viewers.
There are more biographies and studies of Hitchcock's life and work than you could count. Or would want to read.
Yet, "The Twelve Lives of Alfred Hitchcock" by Edward White is a good read.
In elegant, precise writing, White illuminates Hitchcock's life and work by examining 12 aspects of his complex personality. As with all of us, the whole of Hitchcock's self was more than the components of his personality. Any life, despite the most assiduous biographer's investigations, remains somewhat of a mystery.
White explores how "Hitchcock" the phenomenon was invented as well as what made Hitchcock the person tick. He carries out this exploration by writing about Hitchcock as everything from "The Fat Man" to "The Murderer" to "The Dandy" to "The Voyeur" to "The Londoner" to "The Family Man" to "The Man of God."
Hitchcock was a family man who loved his wife, yet, at times, gazed in, to put it mildly an unsavory manner, at some of the actresses such as Tippi Hedren, in his films.
Impeccably dressed in a Victorian-era suite, he plotted films about murder and rape with his wife (and frequent uncredited collaborator) Alma at his side.
For a half century, "Hitchcock's persona was the active ingredient in the most celebrated of his 53 films," White writes, "the way Oscar Wilde's was in his plays, and Andy Warhol's was in his art."
Hitchcock stands alone in the Hollywood canon, White writes, "a director whose mythology eclipses the brilliance of his myriad classic movies."
The span of Hitchcock's career was immense — from the time of silent films to the 3-D era. His work, White, a "Paris Review" contributor, writes, runs the gamut from thrillers to screwball comedy to horror to film noir to social realism.
Read "The Twelve Lives of Alfred Hitchcock." It'll take you inside the mosaic of the fab filmmaker's life and work. Then, break out the popcorn and "Dial M for Murder."
Triumphant 'In the Heights' is the musical we need
An infectious celebration of community, driven by a Latin beat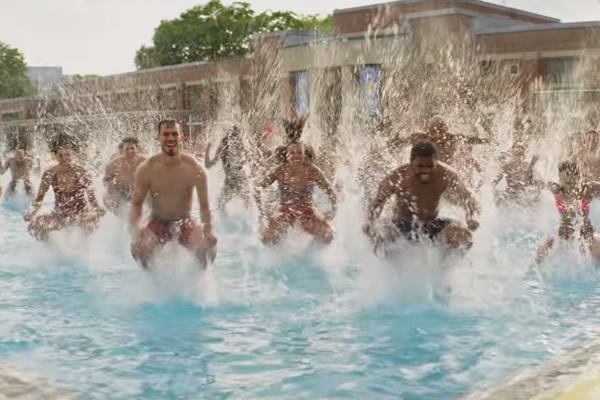 As the long-awaited film version of Lin-Manuel Miranda's "In the Heights" hits the screen this weekend, it's impossible not to reflect on the fate of the Hollywood musical.
Once one of the movie industry's most popular genres, the musical has been an inseparable part of Hollywood history ever since sound first came to the silver screen in 1927, launching a "golden age" in which the genre ruled the box office for more than 30 years.
Then the '60s happened. A generation disillusioned and distrustful of the "American Dream" hungered for edgier material than the old-fashioned fare enjoyed by their parents. The old studio system was failing, and although it managed to score some hits with blockbuster adaptations of Broadway shows like "My Fair Lady" and "The Sound of Music," by the end of the decade such movies felt incredibly tone-deaf in an American culture torn apart by turmoil. The country had lost its innocence, and despite occasional attempts to "reboot" the genre in the years ever since, the reign of the Hollywood musical was effectively over.
Until now, perhaps.
"In the Heights" arrives with a considerable amount of anticipation behind it. Adapted from the Tony-winning 2008 Broadway hit that brought Lin-Manuel Miranda into the limelight and paved the way for him to create "Hamilton" a few years later, it centers on a hard-working bodega owner named Usnavi (Anthony Ramos), who serves as our guide for a sweeping musical portrait of Manhattan's Washington Heights – an area mostly populated by Latin people of color from immigrant families – that follows the stories of several interconnected characters as they pursue their hopes and dreams. With songs by Miranda and a script by Quiara Alegría Hudes (who also wrote the book for the stage production), it showcases a diverse cast that also includes Corey Hawkins, Leslie Grace, Melissa Barrera, Daphne Rubin-Vega, Stephanie Beatriz, Gregory Diaz IV, Dascha Polanco, Jimmy Smits, Marc Anthony, and Olga Merediz, reprising her Broadway role as Abuela Claudia. Even Miranda himself shows up in the ensemble.
Needless to say, there was a lot of buzz around the film even before its release was postponed for a year due to COVID. If you're wondering if it lives up to that buzz, the answer is a resounding "yes." Onstage, "In the Heights" was an infectious celebration of community, driven by an irresistible Latin beat and infused with an uplifting message about following your dreams in the face of adversity. On film, as directed by John M. Chu ("Crazy Rich Asians"), it more than meets the challenge of translating all that energy to the screen – and in the process, it accomplishes a whole lot more.
First and foremost, it delivers the almost euphoric refreshment that comes from seeing a major Hollywood film populated almost entirely by people of color. In today's cultural environment, the power of this cannot be overstated.
Yet "In the Heights" does not let itself get weighed down by any perceived importance. Instead, it wins us over with good-natured approachability, personified by the endearing and charismatic Ramos in what deserves to be a star-making performance. He is joined by an ensemble of co-stars whose talents are quickly proven to be a match for his own.
Chu leans into the strength of his players, but he also recognizes that the real star of "In the Heights" is its music, and unlike many modern musicals, his movie fully embraces its songs as its entire reason for being. Miranda's extensive score is delivered largely intact, affording the composer's signature blend of showtunes and rap the spotlight it deserves. Even more importantly, Chu (aided by gifted collaborators like cinematographer Alice Brooks and choreographer Christopher Scott) uses it as a platform on which to build something truly audacious and wholly unexpected – a triumphant return to form for the Hollywood musical.
There have been new entries in the genre in the years since its decline, and a few of them, like Bob Fosse's "Cabaret," have even been great films. Still, these and other such successful one-offs have bent the formula to meet the prevailing cynicism of the postmodern age, merging reality with fantasy in a way that minimizes the need for jaded contemporary audiences to suspend their disbelief when a character bursts into song. They succeed not because they embrace the traditional conceits of the art form, but because they reinvent them – and often, with a palpable sense of irony.
The old musicals required no such tactics. Rather than distancing audiences from the escapism of the format, they encouraged people to revel in it. There was a kind of magic being projected on the screen, and everybody in the theater was not only willing, but eager to believe in it. Moviegoers today are no longer able to accept that kind of artificiality – or at least, that's become the conventional wisdom in Hollywood, which seems to have forgotten how to make a musical that doesn't feel like it's actually apologizing for being a musical.
"In the Heights" never apologizes. Executed with breathtaking cinematic vision and a healthy dose of "magical realism" that does nothing to undercut its streetwise swagger, "In the Heights" comes closer than any film in recent memory to recapturing the elusive charm that made the musical genre the pinnacle of cinematic excellence for so many decades. Filled with one dazzling musical number after another, it pays homage to its heritage – a swimming pool sequence suggests the intricate spectacles conceived by Busby Berkeley, a sublime pas de deux on a fire escape evokes MGM's masterful technicolor dreamscapes of the 1950s, the film's location cinematography invites associations with "West Side Story" — while audaciously asserting itself as a product of its own time. And though it acknowledges the hardships faced by its characters in a modern world – gentrification, threat of deportation, economic struggle, bigotry – it counters those realities with a generous spirit of empathy and inclusion (and yes, that includes LGBTQ people, too) and manages to elicit the kind of un-ironic hope that shone like a beacon in those glorious musicals of old. It makes us want to believe in the magic.
Whether or not that's enough to revive the Hollywood musical, only time will tell. In the meantime, "In the Heights" is exactly what we need after enduring the long isolation of a pandemic – and although it's being simultaneously released on HBO Max, it's also the perfect excuse to venture into a theater once more.
It deserves to be seen on the big screen, and you deserve to see it there.
Northam declares June LGBTQ+ Pride month in Va.
Virginians encouraged to participate in events throughout the Commonwealth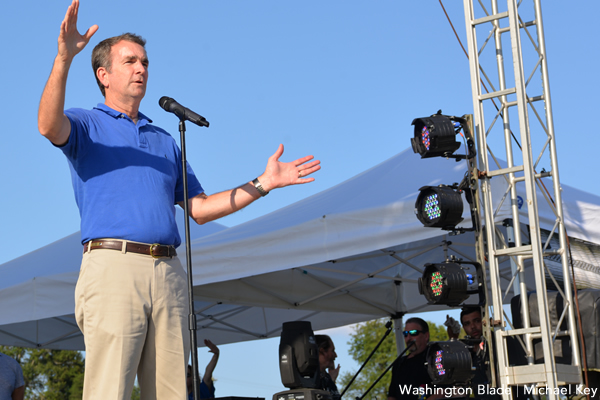 Virginia Gov. Ralph Northam on June 4 officially declared June as LGBTQ+ Pride month to celebrate the commonwealth's LGBTQ+ communities, their achievements and contributions, and their fight for inclusion and equality.
"This Pride month, we are reminded of the resilience of LGBTQ+ Americans and their fight for inclusion and acceptance and equal access to services and opportunities," said Northam.
Northam further encouraged Virginians to participate in Pride month activities that are to be hosted by his administration and community organizations taking place online and in-person throughout the Commonwealth.
A comprehensive event schedule is available on the governor's website.