Fenty leads Gray by 6 points in Blade poll
Small sample hints at gay vote in D.C. mayor's race
Participants in an unscientific straw poll conducted by the Washington Blade at the Capital Pride street festival June 13 said they would vote for D.C. Mayor Adrian Fenty over his chief rival, City Council Chairman Vincent Gray, 40.7 percent to 33.8 percent.
The poll shows Fenty with a 6.9 percent lead among the 145 mostly LGBT festival attendees that participated in the poll.
But nearly 25 percent of the straw poll participants indicated they had yet to decide who would get their vote for mayor in the Sept. 14 Democratic primary. Because the overwhelming majority of D.C. voters are registered Democrats, the primary almost always predicts the winner in the November general election.
Mayoral contender Leo Alexander, a former TV news anchor who supports bringing the city's same-sex marriage law before voters in a ballot initiative, received support from less than 1 percent of the straw poll respondents. Eight other, lesser-known mayoral candidates received no votes in the straw poll.
In the hotly contested race for City Council chairman, respondents in the Blade straw poll indicated they would vote for at-large City Council member Kwame Brown over his main rival, former Ward 5 Council member Vincent Orange, 37.2 percent to 8.3 percent. Slightly more than 43 percent said they were undecided in that contest.
Two lesser-known candidates in the race, Dorothy Douglas and Calvin Gurley, received 1.3 percent and 0.7 percent respectively.
Orange came out against legislation to legalize same-sex marriage in the District when he ran for mayor in 2006, and denounced his mayoral rivals, including Fenty, who supported gay marriage. He said this year that he's changed his mind on the matter and now supports the same-sex marriage bill that the Council passed and Fenty signed.
In the race for at-large Council member, incumbent Phil Mendelson outscored gay challenger Clark Ray, 45.1 percent to 13.9 percent, among straw poll respondents. About 35 percent said they were undecided in the race. At-large candidate Donna Jean Alston received 2.8 percent of the straw poll vote, with candidates Kelvin Robinson and Will Ross receiving no votes.
The 145 respondents in the Blade's D.C. election straw poll comprised a far smaller number than those who participated in a separate Blade presidential approval rating poll also conducted at the Capital Pride street festival.
The 145 respondents are too few to make the straw poll a statistically valid sample of the LGBT D.C. residents who attended the Capital Pride festival. But Blade editor Kevin Naff said the straw poll provides the only available glimpse so far into where LGBT voters stand in the race for mayor and City Council chair and the contest for an at-large Council seat in which an openly gay candidate is considered to have a shot at winning.
No city polls conducted to date, including those by the Washington Post, have included information about the LGBT vote, which is considered influential in D.C. elections.
A total of 560 people completed the Obama approval poll, which asked respondents to disclose whether they approve or disapprove of President Barack Obama's handling of LGBT issues as well as all matters. The Blade is planning to release the results of that poll later this month.
The greater participation in the presidential approval poll suggests that a significantly larger percentage of people attending the Capital Pride street festival were from jurisdictions outside D.C., such as the Virginia and Maryland suburbs and other mid-Atlantic states.
Blade staff members invited Capital Pride attendees to participate in the poll as the attendees walked past the Blade booth at the festival. All attendees could complete the presidential approval poll, but only attendees additionally identifying themselves as D.C. residents were allowed to participate in the D.C. election poll.
Among the 145 respondents in the Blade D.C. election straw poll, about 73 percent identified as being gay male, 13 percent were lesbian, about 5 percent were bisexual, 0.7 percent were transgender, 1.4 percent identified as queer, about 8 percent were straight, and 0.7 percent identified as other.
By race and ethnicity, about 77 percent of respondents identified as white, 17 percent were black, about 7 percent were Latino, 1.4 percent were Asian-Pacific Islander, and 2.7 percent identified as other.
In a breakdown by age, about 21 percent of respondents identified as being between 17 and 29; about 52 percent were between 30 and 49; about 24 percent were between 50 and 64; and 0.38 percent were 65 or older.
Just 119 of the 145 respondents answered a question asking them to identify the ward in which they live. By ward, the breakdown was 20 from Ward 1; 36 from Ward 2; 12 from Ward 3; 10 from Ward 4; 14 from Ward 5; 23 from Ward 6; three from Ward 7; and one from Ward 8.
The small representation of respondents from Wards 7 and 8 suggests that Gray might have received more support in the Blade poll had more people from those two wards participated in the poll. Other public opinion polls have shown Gray leading Fenty by a wide margin in wards 7 and 8, and gay activists living in the two wards have said they believe gays in the two wards also back Gray by a significant margin.
But with some political pundits predicting voters will be nearly evenly divided citywide between Fenty and Gray as the September primary approaches, the gay vote could be a key factor in the outcome of the election.
Although Gray won the endorsement last month of the Gertrude Stein Democratic Club, the city's largest LGBT political group, many believe LGBT voters are closely divided over the mayoral contest. A significant number of LGBT activists have yet to take sides in the mayoral race, a development backed up by the Blade poll showing that 24.8 percent of respondents are undecided in the race.
The Blade poll finding that Ray, a gay Democratic activist and former D.C. Department of Parks & Recreation Director, is trailing Mendelson by more than 30 points could mean any of several factors are at play.
Mendelson supporters have predicted LGBT voters will back Mendelson because of his strong support for LGBT rights, including his leadership in shepherding the gay marriage bill through the Council last year in his role as chair of the committee with jurisdiction over the bill.
Ray's poor showing in the Blade poll could also be due to his lack of name recognition compared to Mendelson, who has sat on the Council for nearly 12 years.
Gay Democratic activist Peter Rosenstein, a campaign adviser for Ray, said the sample was too small to be an accurate predictor in the election.
Rosenstein said the only aspect of the poll that could be a factor is its high number of undecided voters in the mayoral and at-large Council races.
"That's not a good sign for an incumbent like Mendelson, who has been in office for 12 years," he said.
Gay activist Bob Summersgill, a Mendelson supporter, said that while the number of participants in the Blade poll is small, its composition of mostly white gay men is a demographic for which Ray should have made a stronger showing as a gay candidate.
"Phil beat Ray three to one in what should be Clark Ray's best demographic," Summersgill said. "And Ray even lost to undecided, two to one. I think that's pretty significant and shows the lack of name recognition and lack of seriousness which the community is generally giving him."
Yet Summersgill and Jeffrey Richardson, president of the Stein Club, noted that the large number of respondents to the Blade poll saying they were undecided in the Council chair and at-large Council races also indicates those two races have received far less media coverage and voter attention than the widely publicized mayoral race between Fenty and Gray.
"The reality is Phil Mendelson is the incumbent with higher name recognition," Richardson said. "And even though Clark Ray was a director of the Department of Parks & Recreation, because Phil is the incumbent and has done so much legislatively and has been vocal on so many different issues, even marriage equality, people know and recognize what he has done.
"So Clark Ray has a lot of ground to gain in trying to overcome the name-recognition battle," Richardson said. "But in regards to where people really would be with one over the other, I'm not so certain."
The Stein Club is scheduled to hold its endorsement meeting and vote on the at-large Council and Council chair races on Monday at Town nightclub in D.C.
Gay Democratic activist Lane Hudson, a volunteer in Gray's mayoral campaign, said the Blade poll shows strong potential for Gray, even though it reveals him to be trailing Fenty among the sample of Pride festival goers.
"I think the results show that there's a wide opening for Vince Gray to win a significant majority of the LGBT vote if he can show that he is empathetic to the issues that are important to our community, such as a strong response from the mayor's office on hate crimes, a comprehensive HIV/AIDS prevention strategy, and LGBT youth and schools," Hudson said.
Hudson and other Gray supporters have said Fenty's record is weak on those issues.
"It's significant because those are people who are not necessarily the most active. If you look at the most active in our community — the Stein Club — Vince got 63 percent," he said. "So as the gay community learns more about candidates in the race, I think Vince Gray's numbers will go up significantly."
Deacon Maccubbin, former owner of D.C.'s Lambda Rising bookstore and a Fenty supporter, said he wasn't surprised at the Blade poll's finding that a large number of respondents are undecided in the mayoral race.
"But I have seen movement toward Fenty and I think he'll do fine," he said. "I think the gay vote is going to go the same way the city vote goes.
"I think that between the two candidates, there's not a whole lot of difference on gay-specific issues and consequently Adrian Fenty has come through and done what he promised he was going to do. And as a result, I think he's earned the support of the community."
Rainbow History Project to honor LGBTQ 'Pioneers'
Virtual celebration to take place on Dec. 9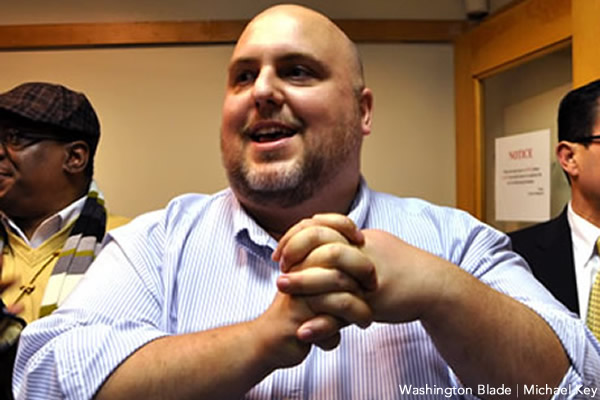 D.C.'s Rainbow History Project says it will honor and recognize 12 individuals and one organization by designating them as Community Pioneers "for their diverse contributions to the Washington-area LGBTQ community" at a Dec. 9 virtual celebration.
"Rainbow History Project is an all-volunteer organization dedicated to collecting, preserving and sharing the LGBT history of metropolitan Washington, D.C.," the group says in a statement announcing the event. "The Pioneers awards recognize diverse community leaders for their roles as organizational founders, innovators, advocates and volunteers," the statement says.
"The Pioneers celebration will be held virtually and is designed with special features that reproduce the feeling of attending in-person, such as live streaming and video chatting with other attendees and Pioneers before and after the core awards programing," according to the statement.
"Celebrating our Community Pioneers has been a cherished tradition since Rainbow History Project's founding 21 years ago," said Rob Berger, the organization's chairperson. "It's always an inspiring event, and we are happy that our virtual platform will still allow participants to meet and talk with the Pioneers," Berger said in the statement.
The virtual event is free and open to the public, the statement says. Organizers released this link for those interested in attending, saying a short registration process may require registering in advance.
Following is the list of Community Pioneers scheduled to be honored at the Dec. 9 event as released by Rainbow History Project along with the project's description of their backgrounds.
– Arlington Gay and Lesbian Alliance, a local group that since its founding has addressed equal rights issues for LGBTQ Virginians from a state and local perspective.
– Eboné F. Bell, founder and editor-in-chief of Tagg Magazine and Tagg Communication LLC.
– Bart Forbes, founding member of "Gay Fairfax," a pioneering television newsmagazine program in Northern Virginia.
– Ellen Kahan, youth and family advocate, president of Rainbow Families, former director of the Lesbian Services Program at Whitman-Walker Health, and currently senior director of programs and partnerships at the Human Rights Campaign Foundation.
– Theodore Kirkland (deceased), a co-founder of D.C. Black Pride in 1991, member of the Gay Liberation Front and Skyline Faggots, active community health volunteer and advocate.
– Paul Marengo, community leader through LGBTQ organizations including Reel Affirmations, Cherry Fund, and Pride celebrations for youth, Latino, Black and Transgender communities.
– David Mariner, executive director of CAMP Rehoboth, and former executive director of the D.C. Center for the LGBT Community.
– Mark Meinke founder longtime chair, Rainbow History Project, and co-founder of Rainbow Heritage Network, a national organization for the recognition and preservation of sites, history and heritage associated with sexual and gender minorities.
– Michael "Micci" Sainte Andress, artist, health educator and advocate and an early leader in bringing African Americans into HIV/AIDS clinical trials.
– Boden Sandstrom, founder and owner of Woman Sound (later City Sound), the first all-woman sound company, which makes LGBTQ rights rallies and the women's music scene possible.
– Casse Culver (deceased), nationally acclaimed D.C. lesbian feminist singer-songwriter, and partner of Boden Sandstrom, whose followers said her love songs and feminist lyrics moved audiences from foot stomping to silent reflection.
– Alan Sharpe, playwright, director and co-founder of the African American Collective Theater in Washington, D.C., in 1976, which now focuses on LGBTQ life and culture in the Black community.
Long-time LGBTQ activist running for Md. House of Delegates
Patrick Paschall is former FreeState Justice executive director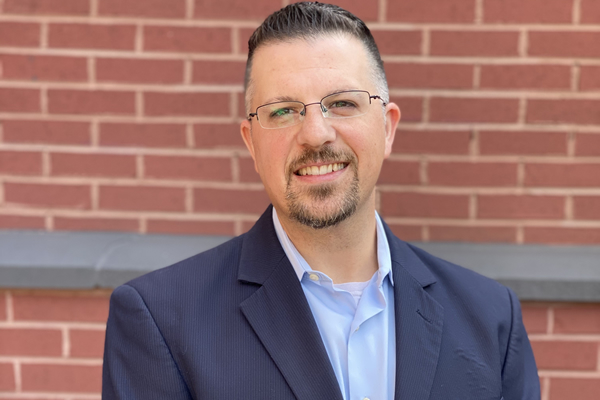 Former FreeState Justice Executive Director Patrick Paschall last week announced via social media that he is running for the Maryland House of Delegates.
"As a proud parent of two kids in Prince George's County public schools, former Hyattsville City Council member, and lifelong civil rights advocate and policy analyst, I've spent my life and career working for equity, community and sustainability for my family," Paschall said in a statement posted to Facebook on Nov. 23.
Paschall, who currently is the American Rescue Plan Program Manager for the city of Hyattsville, previously served as executive director for FreeState Justice from 2015 to 2017.
His LGBTQ advocacy work also includes serving as senior policy counsel for the National LGBTQ Task Force, as an organizer for Pride at Work and as a policy fellow for the National Center for Transgender Equality.
He also worked for Family Equality Council, an organization advocating for the rights of same-sex couples and their children.
"One of the things I'm running on is being a parent," Paschall told the Washington Blade. "We can provide more opportunities for families to succeed in our communities."
Paschall is running to represent District 22, which includes Hyattsville, where he has lived for over 10 years with his two children, who currently attend Hyattsville Elementary School, and his wife, who identifies as pansexual.
He told the Blade he views his family as a "rainbow family," but pointed out he and his wife did not have to endure the same difficulties as his friends who are married same-sex couples when they wanted to adopt children.
"When I became a parent, no one stopped by my house to make sure it was an adequate living situation for my child, no one checked to make sure I had a room dedicated to the child and for no other purpose," he said. "But my friends Jamie and Sean went through all of that when they tried to adopt a kid."
Paschall explained that even though he and his wife didn't go through these experiences, there was still room for Maryland to improve in the areas of adoptions and civil rights.
"It strikes me how much privilege I have because the state doesn't design to make it hard for me like it does for so many same-sex couples," he explained.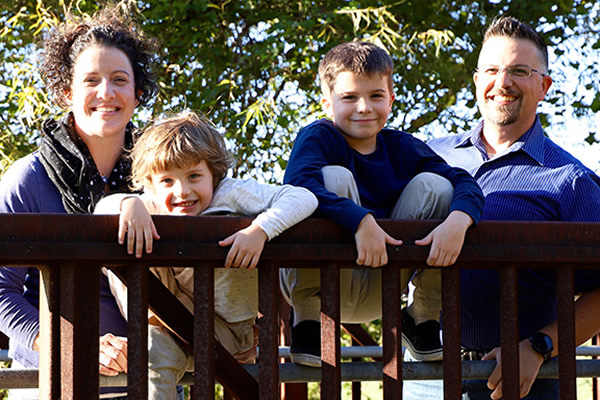 Much like with the recent elections in neighboring Virginia, Paschall said helping parents is an important issue for him — one he wants to carry to Annapolis — if elected "because my district deserves better schools for our kids, more child care options and family support like paid family leave."
"I think that District 22 needs a voice in Annapolis to represent progressive parents and to exercise policy expertise in achieving the values of our community," he added. "And I have the experience to get it done."
D.C. area LGBTQ bars, eateries receive $100K COVID-19 relief grant
Pitchers, League of Her Own received NGLCC, Grubhub funds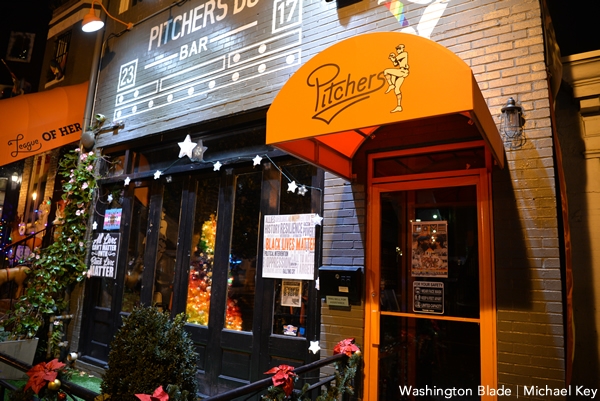 The D.C. LGBTQ sports bar Pitchers and League of Her Own, its adjoining lesbian bar, are among the nation's first LGBTQ bars that serve food as well as alcoholic beverages to receive a $100,000 COVID-19 relief grant under a $2 million Community Impact Grant Program.
The program, aimed at supporting LGBTQ-owned and LGBTQ-allied small businesses struggling from the pandemic, was launched in September as a joint project of the National LGBT Chamber of Commerce, which goes by the initials NGLCC, and the global online food delivery company Grubhub.
In a Tuesday announcement, NGLCC and Grubhub said Pitchers and League of Her Own, which operate as one business in adjoining buildings in D.C.'s Adams Morgan neighborhood, are among the first three recipients of $100,000 grants under the Community Impact Grant Program. The other two recipients are FOODE + Mercantile of Fredericksburg, Va., and Café Gabriela of Oakland, Calif.
"Following this initial round of recipients, more grants will be issued in late 2021 and early 2022," the announcement by the two groups says. In an earlier announcement, the groups said the application period for the grants program took place from September through Oct. 12, and the grants would range in amounts from $5,000 to $100,000.
"The impact of COVID-19 has been debilitating for countless restaurant and bar owners, including the many LGBTQ+-owned restaurants across the country who have persisted through lockdowns, operational changes and labor supply shortages," said NGLCC Co-Founder and President Justin Nelson. "We're grateful to have partnered with Grubhub to offer real lifelines to support businesses throughout the nation," Nelson said.
"Building community in a fun and safe place has been our mission since the very beginning," said David Perruzza, the owner of Pitchers and League of Her Own. "We're relieved and thankful for these funds, and are looking forward to more stable days ahead," Perruzza said.
"As a trans masculine and queer immigrant person of color, I've worked hard and put all my love and energy into building a beautiful and welcoming space in Café Gabriela," said owner Penny Baldado. "I've remained resilient through COVID, and this grant is the injection of funds that we need to continue along our journey to full recovery," Baldado said.
The statement announcing the first three grant recipient says funds for the $2 million grant program were generated by Grubhub's "Donate the Change" program of which NGLCC became a partner in June. Grubhub says the program asks customers receiving food delivered by Grubhub "to round out their order and donate the difference" to the charitable fund.
"COVID has turned the restaurant industry on its head the last 18 months, and at Grubhub, we've been working hard every day to support our restaurant partners across the country," said Amy Healy, Grubhub's vice president of government relations. "As the world starts to return to a new normal, we're proud to partner with the NGLCC and provide these grants to LGBTQ+-owned and LGBTQ+ ally-owned restaurants across the country that are pillars of their communities."