Rally pushes D.C. ballot measure on marriage
Counter protesters celebrate local rights for same-sex couples
About 150 same-sex marriage opponents rallied at the U.S. Capitol on Sunday, calling for the definition of marriage as the exclusive union of one man and one woman.
National Organization for Marriage officials, who organized the event and billed it as the finale to a series of similar rallies held this summer in locations across the country, focused on the group's efforts to overturn D.C.'s same-sex marriage law through a voter initiative.
"Let the people vote! Let the people vote!" chanted Bishop Harry Jackson, one of the speakers at the rally and the leader of a campaign to oppose D.C.'s same-sex marriage law. The D.C. City Council passed and Mayor Adrian Fenty signed that legislation in December.
The rally at the Capitol took place at the same time that a coalition of LGBT organizations staged an opposing event at Freedom Plaza, which is located about a mile away and next the John A. Wilson D.C. City Hall building, where the City Council passed the same-sex marriage law.
Organizers of the Freedom Plaza rally estimated that between 200 and 250 people attended that event. Among the speakers were D.C. Council member David Catania (I-At Large), author of the same-sex marriage bill, and Council member Phil Mendelson (D-At Large), who headed the committee that guided the measure through the Council.
The groups that helped organize the Freedom Plaza rally included Equality Across America, Full Equality Now! D.C., and Talk About Equality.
"We know what this fight is about," said Brian Brown, the National Organization for Marriage president, at the Capitol gathering. "It is about a profound love and respect for an institution that the government did not create … that brings together the two great halves of humanity, male and female, so that they can know and be known by — love and be loved by — any children that they may bear.
"And this, my friends, is something worth fighting for."
Brown denounced U.S. District Court Judge Vaughn Walker in California for overturning Proposition 8, which banned same-sex marriage in the state. Brown said he was nearly certain that a higher court would overturn Walker's ruling.
But Brown noted, as have other same-sex marriage opponents, that a U.S. constitutional amendment banning same-sex marriage will be pursued if Walker's decision is allowed to stand.
"If the worst-case situation were to happen, that this decision goes all the way to the Supreme Court and somehow five justices define out of thin air a right to redefine marriage, we still have the power to vote," he said. "It's called amending the United States constitution to protect marriage as a union of a man and a woman."
Brown added that "the consequences are clear and profound when our children are taught in the schools that it's the same thing for Jimmy to grow up and marry Johnny as it is to marry Mary, and that you, the parents, are bigots for teaching them otherwise."
Jackson called same-sex marriage advocates "out of control radicals" and compared the tactics that some have used to the tactics of "intimidation" used by white supremacists in the South to oppress blacks during the 1960s civil rights struggle.
"What we're experiencing is injustice American style," he said. "A privileged minority with a whole lot of money and a whole lot of sway is basically saying to the rest of you, 'You sit down. You shut up. Your opinion doesn't count.'
"They're willing to threaten us. They're willing to talk down to us. They're trying to intimidate us," he said. "I'm here to tell you: Do not be intimidated. Enough! Enough! Stand up!"
At one point during his remarks, Jackson held up the book "Heather Has Two Mommies" and warned that it would used to teach children about same-sex marriage in the nation's schools if opponents don't rise up in opposition.
Other speakers at the Capitol rally included former D.C. congressional Del. Walter Fauntroy and D.C. Advisory Neighborhood Commissioner Robert King, who joined Jackson in calling on the city government to drop its opposition to a ballot measure that would allow voters to decide whether to keep or overturn same-sex marriage in Washington.
The city's Board of Elections & Ethics has ruled that a ballot measure seeking to ban same-sex marriage cannot be held because it would violate a law disqualifying ballot measures that would lead to discrimination outlawed by the D.C. Human Rights Act. The Human Rights Act bans discrimination based on sexual orientation.
Two courts have upheld the board's ruling. Jackson has said his side will appeal the matter to the U.S. Supreme Court.
During the Capitol rally Sunday, about 40 counter protesters, including members of local and out-of-state LGBT groups, stood silently along the perimeter holding signs that called for same-sex marriage. At one point, a separate group of about 30 counter protesters marched briefly along the Capitol plaza near the steps of the U.S. Senate. One of that group's members used a bull horn to express support for same-sex marriage. The group circled back twice before being escorted off of the Capitol grounds by U.S. Capitol police.
Among the counter protesters holding a silent vigil at the Capitol were Rev. Mel White, founder of the LGBT advocacy group Soulforce, which has dispatched its members throughout the country to hold similar vigils at National Organization for Marriage rallies in other states.
Two of the rally's scheduled speakers — National Organization for Marriage co-founder and board chair Maggie Gallagher and same-sex marriage opponent Alveda King, niece of Martin Luther King Jr. — did not attend the event.
Members of the LGBT media appeared to outnumber reporters from the mainstream press at the really, with several LGBT bloggers engaging Brown and Fauntroy in interviews that devolved into heated debates.
White said Soulforce, among other things, challenges same-sex marriage opponents like Jackson on religious grounds, arguing that same-sex unions are consistent with Christian beliefs and theology.
"They come in the name of Jesus," White said. "And I think it would break Jesus' heart to be here and see them. If Jesus were here, he would be on the side of gay, lesbian, bisexual and transgender people. Jesus was always with the outcasts. Jesus was an outcast himself … and we must show them that, being here, we will no longer take second-class standing in our own country."
New gay bar 'Central' to open in Baltimore this summer
Just a few blocks from where Grand Central closed last year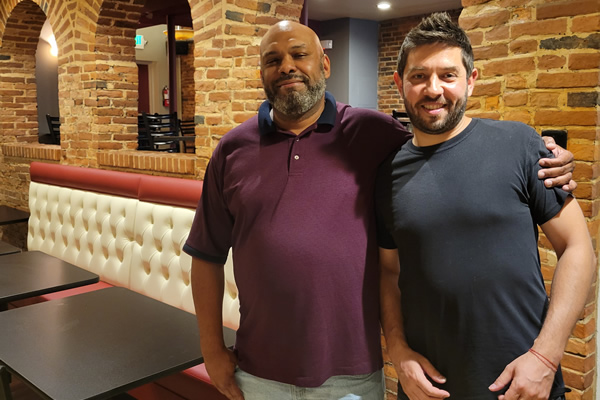 Fans of the old Grand Central club in Baltimore will get a new place to patronize this summer, and it has a familiar name and operator.
Central is the name of a gay bar and restaurant that's expected to open in August, just a few blocks from where Grand Central closed last September. One of its owners is the former general manager of Grand Central, Marc Hayes.
Baltimore's liquor board last week approved a request to transfer an existing Beer, Wine and Liquor license to Hayes, from Baltimore, and business partner Ivan Yordanov, from Alexandria, Va.
The location is a three-building complex at 885-889 N. Howard Street, part of a block called Antique Row on the western edge of Mount Vernon, the city's traditional "gayborhood." Over the years, the Howard Street buildings have housed a series of clubs and lounges, most recently Bentley's jazz club.
Grand Central closed after original owner Don Davis sold the property at 1001-1003 N. Charles Street to a developer, Landmark Partners, that's now constructing an eight-story office building in its place. Its last day was Sept. 3.
Started in 1991 as Central Station at 1001 N. Charles St. and renamed when Davis bought the old Stagecoach Bar at 1003 N. Charles St., Grand Central was one of Baltimore's largest gay-friendly clubs and remained busy on weekends even after Landmark acquired the property. Patrons called it 'Central' for short. It was required to close temporarily during the first months of the COVID-19 pandemic but did offer outdoor and carryout service when permitted.
Hayes, the last general manager of Grand Central for both Davis and Landmark, had indicated before it closed that he wanted to find another place for patrons to go once construction of the office building began.
He said the Howard Street business is not a relocation of Grand Central because Landmark isn't involved and Landmark owns the rights to the name and other intellectual property associated with Grand Central.
"We're not Grand Central," he said. "This is going to be Central. This is going to be an LGBTQIA-friendly place, but not using the Grand Central intellectual property."
Hayes said he and Yordanov chose the name Central because the Howard Street buildings are centrally located between Leon's and The Drinkery, two other gay bars in Mount Vernon.
"We are central," he said. "We're in a triangle."
Even if it doesn't have a legal connection with Grand Central, Hayes said, he will welcome its former patrons, as well as people who have never been to Grand Central. And while he's billing it as a gay bar, he said, "I don't see gender or race in anybody." He describes himself as gender fluid and Yordanov as an ally of the gay community.
The three buildings date from around 1900 and are connected internally. Together, they contain more than 6,200 square feet of space on two levels – large but less than half the 15,000 square feet of space inside the two buildings that made up Grand Central.
Hayes and Yordanov are leasing the property and received a letter of support for the liquor license transfer from the Mount Vernon Belvedere Association. They still need to pass inspections required by the liquor board and intend to hire a staff of about 20. They plan to have a dance floor and DJs, Sunday brunch, drag shows and other live entertainment as well as a full-service kitchen.
The interior has a long wooden bar that's reminiscent of Grand Central's, a series of lounges and dining areas, and some exposed-brick walls with arches that impart an air of history and allow views from one area to another. The main dance floor will be on the second floor, including one space where the walls are covered with mirrors.
Hayes said the building doesn't need much in the way of renovations and since it's actually three addresses, there's already a separate entrance for carryout orders. He said he considered other locations but liked the ambiance, layout and location of this property. "I've always liked this building," he said. "Grand stairwell. Wrought iron…It's gorgeous. Look at the arches."
The bar will be open from 4 p.m. to 1:45 a.m. Monday through Saturday and from 10 a.m. to 1:45 p.m. on Sundays, when Central will serve brunch. The carryout will open daily starting at 11 a.m. Central will have a cover charge when there are shows.
While many gay bars have closed around the country during the pandemic, Hayes said he believes there's a market for a new one in Baltimore. He notes that Central will be different from the Baltimore Eagle, which caters to the leather community; the tavern-style bars without live entertainment, and The Manor, an "ultralounge" in a meticulously restored townhouse on Charles Street.
"We're not The Manor, obviously. They've got a fantastic chef and fantastic food and we're going to be doing bar food" with a relaxed atmosphere and DJs. But Central will offer more in the way of food service and entertainment than the tavern-style bars around the city.
That's another reason the name they chose makes sense. Given the other options in town, Hayes said, "We're kind of right in the middle."
Delaware prepares to celebrate Pride month
Parade moved to October, but smattering of local events planned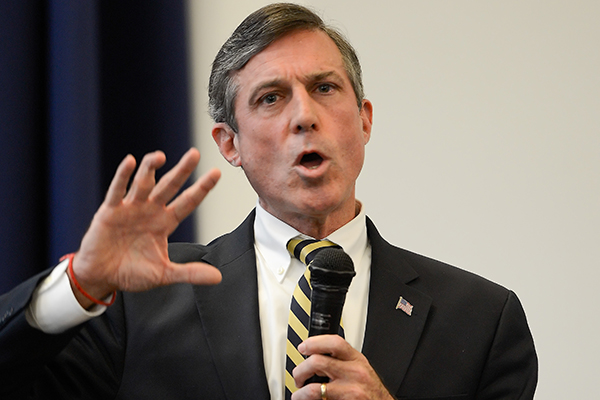 As state coronavirus restrictions continue to lift, organizations throughout Delaware are gearing up for Pride month with events planned during June.
Dogfish Head Craft Brewery dedicated its June Beer and Benevolence philanthropic effort to benefit CAMP Rehoboth, an LGBTQ+ non-profit community center in Rehoboth. The fundraising began last weekend at Chesapeake and Maine and the organization will receive 10 percent of proceeds from 4 to 6 p.m.
The Delaware Pride Parade is scheduled for Oct. 2 from 10 a.m. to 4 p.m.
June 19: Delaware Pride Bowling at Bowlerama
The Delaware Pride Bowling event is June 19 from 7-10 p.m. The New Castle Avenue Bowlerama will charge $15 per bowler and free shoes for the two hour time slot.
June 18: Stand-up Comedy by Julia Scotti
Trans comedian and America's Got Talent quarterfinalist Julia Scotti will perform standup comedy at the Milton Theater. Admission is $17.
June 20: From Stonewall To Now – Presented By Mona Lotts
Milton Theater will host "From Stonewall To Now," a celebration of the art of drag hosted by Mona Lotts. Admission is $20 and will feature performances from several drag queens from the state.
Woman dragged down stairs at Nellie's, fatal crash during Pride weekend
Most events unaffected by three unrelated incidents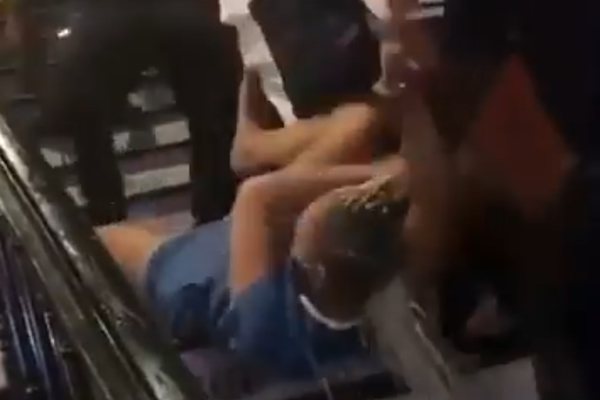 Three unrelated violent incidents that surfaced in different locations on Saturday evening, June 12, in the path of D.C.'s Pridemobile Parade have created a stir on social media following an otherwise peaceful series of events celebrating Capital Pride.
According to D.C. police, the first incident took place about 3 p.m. Saturday, minutes after the Pridemobile Parade drove past the Shaw Tavern at 520 Florida Ave., N.W., which has a large LGBTQ clientele. A police report says a male customer of the tavern reported being harassed by a young man who called him a "faggot" as he walked toward the Shaw Tavern.
Shortly after the victim entered the tavern and was seated in an outdoor area, the same young man, later identified by police as a 13-year-old juvenile, approached him and threatened him with a machete by pointing it at the victim and stating, "I'll silence you," the police report says. The report says that while making the threats the suspect appeared to be using the two-foot-long machete to stab cicadas on the ground and tossed them onto the victim as the victim was sitting at one of the tavern's outdoor tables.
One day later, on Sunday, June 13, after having released photos of the suspect obtained from a surveillance camera at the Shaw Tavern, police announced they arrested the suspect on a charge of assault with a dangerous weapon and listed the incident as a suspected anti-gay hate crime. The victim was uninjured, police said. The suspect's name was being withheld because he is a juvenile.
The second incident occurred about three blocks away at Nellie's Sports Bar, a gay bar at 900 U St., N.W., several hours later when a violent brawl captured on video broke out after a Nellie's security staff person was seen pulling a female customer by her hair down a flight of stairs inside the bar.
The video, which was taken by another customer and posted on Instagram, shows other male and female customers attacking the employee who was dragging the female customer down the stairs. The woman, who later identified herself as Keisha Young, told Channel 7 News the Nellie's security staffer mistakenly thought she was among a group of other customers that created a disturbance at the bar.
Her mother, Tammy Young, told Channel 7 News her daughter created a GoFundMe page to raise money to pay for medical bills related to injuries she suffered while being dragged down the stairs, and to hire a lawyer.
Young states on the GoFundMe page that she lost her glasses, iPhone, and shoes during the altercation and her clothes were torn.
"My body aches and I am bruised up," she stated.
The posting of the video on social media prompted D.C. members of Black Lives Matter to stage a protest outside Nellie's on Sunday night, demanding that action be taken against the bar. Nellie's, meanwhile, released a statement on Sunday saying it was investigating the incident.
"We were incredibly upset and disturbed to see the unfortunate event that took place at Nellie's last night," the statement says. "We are undergoing a full investigation of the situation," it says. "At Nellie's we foster an inclusive and safe environment, so events like this are completely unacceptable to us."
Channel 7 News reported the protesters also walked to the nearby home of Nellie's owner Douglas Schantz to continue protesting there. The Washington Blade couldn't immediately reach Schantz for comment.
The third incident took place about 3:15 a.m. Sunday morning at the intersection of 14th and P Streets, N.W., where two gay bars are located. According to D.C. police, an intoxicated driver crashed his car into a bus stop at that location and struck and killed a pedestrian. Police said the pedestrian, who was identified only as a male, was taken to a hospital with critical injuries and pronounced dead a short time later.
Police said the driver, identified as Gerald Lewis, 29, of Northeast D.C., was arrested and charged with second-degree murder, driving while intoxicated, and reckless driving.
The identity of the victim was being withheld pending notification of next of kin, police said. The incident occurred minutes after the 3 a.m. closing of the nearby gay bars.
Mark Lee, coordinator of the D.C. Nightlife Council, a trade association that represents bars, restaurants, and nightclubs, said the three incidents and a reported fourth incident of a shooting Sunday night on U Street near Nellie's, were an exception to an otherwise peaceful weekend in which business was booming at the city's nightlife establishments.
"Despite long lines at many (gay and non-gay) venues last night, and huge turnouts at nightclubs across the city, it was overall a very calm night everywhere," Lee told the Blade in a text message. "These couple of incidents would have been non-extraordinary in normal times, except for some people being more attentive to things during re-opening."
Lee was referring to the full, post-COVID lifting of all restrictions for nightlife businesses that took place on June 11.