Kwame Brown for City Council chair
Community should support our committed ally

I am proud to live in a city that is at the forefront of the fight to extend fundamental rights to our community. That progress was no accident. Our gains would have been impossible without committed leadership from elected officials who believe in our struggle.
And Council member Kwame Brown has been such a leader. Brown has been a consistent and committed ally because he believes our community is entitled to the same rights extended to all people. That is just one reason why Kwame Brown is the clear choice for DC Council chair.
In the time I have known Kwame, he has demonstrated a keen interest in the issues important to our community and has taken action on our behalf. He won the overwhelming support of the Gertrude Stein Democratic Club in the race for Council chair because Kwame has always fought for us and stood with us. He stood with us in calling on the owners of the Washington Nationals to address alleged discriminatory employment practices toward members of our community. He stood with us in calling on other city leaders and MPD to take our concerns about increasing hate crimes seriously. And, he has stood with us to make sure that our community is included in the economic development of the District.
Brown stood with us before he was elected to public office. He supported marriage equality when he challenged and defeated a well-funded incumbent in his first race for At-Large Council. At that time, Council member Brown's stance on marriage was not widely embraced by the voters widely viewed as his natural political base. Yet, Kwame Brown took a stand. He won that election with the strong support of our community and the backing of voters across the entire District.
Brown continues to stand with us now, as he has committed himself to ensuring targeted inclusion of the transgendered community in job training and employment programs. He supports strengthening the LGBT unit in the Metropolitan Police Department and has advocated for stiffer penalties for those who commit hate crimes. Brown also backs mandatory LGBT sensitivity training for firefighters, police officers and Emergency Medical Services personnel. Our concerns as well as the concerns of all D.C. residents are important to him.
He was one of three Council members to push through legislation to refurbish our schools. He led the fight to make vocational education and job training a major focus of the government. When no one else was talking about protecting victims of domestic violence, Kwame Brown fought to expand shelter space and make it easier for victims to get restraining orders virtually at any time.
Kwame Brown is the Council chair candidate best prepared to continue the progress being made in our city. My view is shared by a large and diverse group of important organizations backing his campaign. Kwame's leadership has been recognized by 11 of his Council colleagues – including David Catania and Jim Graham – who have endorsed him to be their next chair. The Gertrude Stein Democratic Club is but one of more than a dozen major organizations that have endorsed Council member Brown. This coalition – from the Sierra Club, to the Chamber of Commerce, to labor unions, to the Tenant Advocacy Council – knows Kwame is a leader who will continue to move our city forward on issues like education reform, job growth and public safety.
This is no time to celebrate our successes or consider our victories as set in stone. Events around the country constantly remind us why we need to support candidates we can count on. Marriage equality could still face challenges from Congress as well as from national organizations that continue to seek a referendum in D.C. on marriage equality. We can count on Kwame Brown to fight any effort to turn back the clock.
I honestly believe that our community — and our city — will be better off with the leadership of Kwame Brown on the City Council.
I hope you will join me in voting for Kwame Brown for Council chair on Sept. 14.
Jeffrey Richardson lives in Ward Six and is president of the Gertrude Stein Democratic Club. Reach him at [email protected]
National Gay & Lesbian Chamber of Commerce Certifies Brown, Naff, Pitts Omnimedia, Inc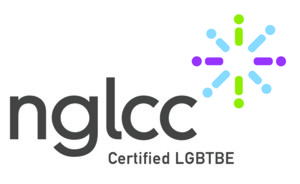 Washington, D.C. — Brown, Naff, Pitts Omnimedia, Inc, the parent company of the Washington Blade and Azer Creative, announced today it has been certified by the National Gay and Lesbian Chamber of Commerce (NGLCC) as an LGBT Business Enterprise. The NGLCC supports and advocates for diversity and inclusion for LGBT-owned businesses. With this certification the Blade's parent company joins more than 510 business and 134 corporate partners of the NGLCC.
Brown, Naff, Pitts Omnimedia, Inc. owns and operates the Washington Blade, the oldest and most acclaimed LGBT newspaper in the country. In 2012, the company launched Azer Creative, a full-service design firm. The company employs more than a dozen full-time LGBT staff.
"We are excited to become one of the 500 LGBT businesses across the country certified by NGLCC," said Lynne Brown, the Blade's publisher and a co-owner of the company. "The LGBT community has been part of our company from the beginning and we look forward to continue that for many years to come."
The Washington Blade was founded in 1969 and is known as the "newspaper of record" for the LGBT community both locally and nationally. Visit washingtonblade.com for more information. Azer Creative is a full-service graphic design firm based in Washington, D.C. Visit azercreative.com for more information. 
Vote now for the 2013 Best of Gay DC!
Choose in dozens of categories among hundreds of nominees, and make your voice heard!
Nominate the 'Best of Gay D.C.' now!
Dozens of categories cover all the best for LGBT Washington. Who deserves the prize this year?