An interview with Vincent Gray
Gray promises to fight hate crimes, AIDS
Editor's note: This is the second of a two-part series featuring exclusive interviews with the two leading Democratic candidates for mayor. An interview with Mayor Adrian Fenty was published last week and is available here.
D.C. City Council Chairman Vincent Gray said that, if elected mayor, he would take a more aggressive approach to fighting hate crimes targeting LGBT people and would make HIV/AIDS prevention efforts one of his highest priorities.
In an Aug. 20 interview with the Washington Blade, Gray also said he would take strong steps to address a wide range of issues of concern to local LGBT residents, including speaking out against efforts to overturn the city's same-sex marriage law through a ballot initiative.
Gray, the main rival to Mayor Adrian Fenty in the Sept. 14 Democratic primary, challenged a position Fenty disclosed in a separate interview with the Blade — that he has deferred to Police Chief Cathy Lanier on her approach to decentralizing the department's Gay & Lesbian Liaison Unit.
Some LGBT activists have expressed support for the decentralization plan, which includes the creation of affiliate GLLU officers stationed throughout the city. But they have objected to Lanier's decision to reduce the number of full-time GLLU officers assigned to its headquarters and to end the practice of assigning a police sergeant to head the unit as his or her sole responsibility.
At a time when a disproportionate number of the hate crimes in the city are being committed against LGBT people, officials with Gays & Lesbians Opposing Violence and other activists have said the GLLU's headquarters staff of full-time, highly trained officers should not be reduced.
"I don't think it should be an either-or proposition," Gray told the Blade, saying a decentralized GLLU with trained affiliate officers should compliment a fully staffed headquarters office.
"I think it's been very effective in establishing relationships and addressing issues, especially looking at hate crimes and [the] underlying reasons for those hate crimes," he said.
"And I think this is a policy position on how we propose to address the issues that affect a very important part of our community. So it's not something that I would defer on," he said. "It's something I certainly would work with the chief on obviously because the chief is the person who has to implement it.
"But I think people expect people in the mayoral position, the Council chair position, to have positions on issues and then work to see that they're implemented."
Gray has declined to say whether he would replace Lanier or other high-level Fenty appointees, noting it would not be appropriate to make those decisions until after the election.
Fenty acknowledged in his interview with the Blade that he hadn't been as visible as he should have been in the LGBT community, including attending LGBT events and speaking out more on issues such as hate crimes. Fenty vowed to be much more visible in the community if elected to another term.
But some of Fenty's LGBT supporters, including former Lambda Rising Bookstore owner Deacon Maccubbin, have leveled the same criticism against Gray, saying that up until the time Gray decided to run for mayor, he also had not been visible or attended many events in the LGBT community.
"I'm sure they would say that because they're his supporters," Gray said. "I can't remember the last time I missed participating in the Pride parade. I can't remember the last time I wasn't involved in Black Pride activities. So it's understandable that his supporters would make a statement like that, but they're wrong."
Following are excerpts of the Blade's interview with Gray.
Washington Blade: You and Mayor Fenty have a record of support on LGBT issues and you voted for and the mayor signed the same-sex marriage equality bill. What, if anything, would you do differently from Mayor Fenty and the Fenty administration relating to LGBT issues?
Vincent Gray: Well, I certainly want to make sure that I continue my aggressive support that has been there as a Ward 7 Council member and as Council Chairman. Certainly, you can be absolutely sure that we won't be extending proclamations or any kind of resolutions or proclamations that are anti-LGBT on issues that are important to the LGBT community. I spoke out on that when it occurred. Also, I'm supportive of stepped up efforts on hate crimes. I think it's fairly clear now that a disproportionately large number of hate crimes in the city have been focused on members of the LGBT community. And I think a related matter is what we do with the Gay & Lesbian Liaison Unit. The mayor and his administration have moved to deploy those members out to other areas of the police force. And they've talked about doing more sensitivity training with the officers on our police force. I don't think it should be an either-or proposition. I think the GLLU has demonstrated its effectiveness in, one, getting to know the issues affecting the GLBT community. I think it's been very effective in establishing relationships and addressing issues, especially looking at hate crimes and [the] underlying reasons for those hate crimes.
So not only will I retain the Gay & Lesbian Liaison Unit, I want to hire a sergeant who will really be responsible for managing that unit or have one deployed there. In addition to that, I do support sensitivity training, but I don't think it should be one or the other. I think it should be both. In fact, I think the Gay & Lesbian Liaison Unit really ought to be the place where we develop the expertise, retain the expertise and see that they spearhead the training of other officers in conjunction with the [Mayor's] Office of GLBT Affairs.
Blade: When we asked the mayor about the GLLU earlier this week, he said he wants to defer to Chief Cathy Lanier on this because she's the expert on policing strategy and politicians shouldn't be intruding on these matters. He said the chief has done an excellent job on all police matters and if she wants to make these changes with the GLLU, he supports her decision to do so.
Gray: I think people expect leadership. And certainly you don't want to get down and start micromanaging agencies. I would never do that and I've never done that in my life. But people come to these positions as the mayor as the leader of the city. And we are expected to and it's appropriate that we have policy positions. And I think this is a policy position on how we propose to address the issues that affect a very important part of our community. So it's not something that I would defer on. It's something I certainly would work with the chief on, obviously, because the chief is the person who has to implement it. But I think people expect people in the mayoral position, the Council chair position to have positions on issues and then work to see that they're implemented.
Blade: One of the things we asked the mayor about is that there have been complaints by some in the LGBT community that he hasn't been visible enough in the community. He told us, as he's been saying on the campaign trail, that he acknowledges he hasn't been visible enough in the community and he promises he'll be much more visible in his second term. But on the other hand, some of his supporters have told us that until you decided to run for mayor, they don't recall having seen you at many LGBT meetings and events, either.
Gray: I'm sure they would say that because they're his supporters. I have been a consistent supporter of the GLBT community. I've been a consistent supporter focusing on an issue, which we know affects the GLBT community, and that is HIV/AIDS. I can't remember the last time I missed participating in the Pride parade. I can't remember the last time I wasn't involved in Black Pride activities. I've been a consistent supporter. So it's understandable that his supporters would make a statement like that, but they're wrong.
Blade: On the marriage question, if opponents of same-sex marriage succeed through a court order to force a ballot measure allowing voters to decide whether to overturn the same-sex marriage law, what would you say to the voters on that? Would you campaign to keep the law on the books?
Gray: I've been very clear about my unequivocal support for marriage equality. I have stood strong, I have stood fast and I will continue to do that in the belief that the Council clearly had the authority as elective representatives of the people — that we have a very strong human rights law in the District of Columbia that makes it clear that we shouldn't put anything out before the people that would actually take rights away from folks … and that's been corroborated by the courts. So I would continue to be as strong as I have been in the past in supporting marriage equality.
Blade: Do you think it would be a very acrimonious campaign?
Gray: Oh, I think it could well be. This is an acrimonious issue. I think we're fortunate that it hasn't been more acrimonious than it probably could be. It's clear that all along the way, every step of the way, that the support has been there for moving forward with this issue. But I don't think that that will stop those who are opposed to it. Certainly, the victory in California where the proposition there was not supported by the courts — I think we're in the forefront of change. And what's going on here eventually will move across the country and I think there will come a day in this nation where people will raise questions about what was this all about.
Blade: On the issue of AIDS, what would you do differently to fight the AIDS epidemic in the city than the current administration?
Gray: Well, first of all, I've been a very strong — as the director of Human Services, I was the director that created the first agency on HIV/AIDS. I was also the director of Human Services when we created the first five-year strategic plan. So I have a track record that long pre-dates this administration in support of this issue. As the Council member of Ward 7, I was responsible for developing what initially was called the Ward 7 Initiative. Then it became East of the River Initiative and now it's the Effi-Barry Initiative, which focuses on putting more resources into East of the River communities where the epidemic is growing — or pandemic — is growing the fastest. One of the ideas behind this was to build the capacity of organizations that are not traditionally known as HIV/AIDS agencies so that we increase the arsenal of organizations that are focusing on this. So frankly, [I] would build on the initiative that I have been a proponent, architect of, advocate for long pre-dating this administration.
We don't have a permanent AIDS, HAHSTA [HIV/AIDS, Hepatitis, Sexually Transmitted Disease & Tuberculosis Administration] director at this stage. I'd get the best person we possibly can get into that job and make it clear that it is a priority of the Gray administration.
I'd work more with our traditional institutions. We need to do more in our schools to educate our kids. As we talk about health issues in the schools, we need to help kids understand what the virus is, how it's transmitted and the reality that it's beyond — way beyond at this stage — the old saw of men having sex with men. It's well beyond that. It's heterosexual transmission at this stage. We've got people coming out of correctional institutions who return to relationships and transmit the virus, IV drug use. I was a huge proponent of condom distribution as well as needle distribution. As director of the Department of Human Services, we were foreclosed for many years from funding a needle distribution program in the city with public dollars because of congressional interference in our efforts here in the city. We've now gotten past that. We need to have the most aggressive needle exchange, needle distribution program. It's been proven to work in cities across America. I think we may have as much as 250 cities now that have needle exchange programs. We were one of the early ones. We had to do it through Prevention Works, which is a privately supported effort.
So much of what I would support, frankly, represents those things that I've been doing for years and have been in the forefront of and long pre-date this administration's efforts. Some of what this administration is doing is building upon things that I started.
Blade: You mentioned that we don't have a permanent director of the AIDS office at the moment. Dr. Shannon Hader, who was the director of that agency, resigned abruptly earlier this year. Some are speculating that she left over an irreconcilable disagreement with the director of the Department of Health, Dr. Pierre Vigilance, and the mayor sided with him. Council member David Catania has said her departure will adversely impact the AIDS office in the short term. Do you have any thoughts on this or any idea why she left?
Gray: I really don't. I've heard the same things that you cited. I don't have first-hand knowledge of that. I do know that Dr. Hader is an internationally respected professional who certainly has some demonstrable contributions to the fight against this condition and the development of our capacity to fight this condition. But, again, I don't know first-hand the reason why she left.
Blade: With all the controversy over the mayor's policies and actions with the public schools, would you consider putting in place more LGBT-related sensitivity and diversity awareness programs for students at the appropriate age? Some in the community feel that better diversity programs in the schools could reduce hate crimes since many hate crimes are committed by teenagers.
Gray: Well, absolutely. And we've seen this around racial diversity, where we know hate crimes many years ago were routinely perpetrated against people who were African American in this country. And frankly, by bringing people together, helping people to understand each other by creating racial tolerance and racial understanding, ethnic understanding, while we still have a long ways to go, I think we've improved those relationships. And a lot of it is because of opening the doors for people to be in the same places with one another and created equal opportunities. So I would certainly support any training, any efforts that would help our young people understand LGBT issues and people who are part of the community, the GLBT community.
Blade: In terms of the city's budget, there have been cuts due to a decrease in revenue. The LGBT community is most concerned with the AIDS programs as well as the Office of Human Rights and the Commission on Human Rights, which enforce the city's non-discrimination laws. Will the budget you helped pass in the City Council have any adverse impact on those agencies?
Gray: Well, I think if you look at my track record and my colleagues on the Council, we've done everything we could to preserve support for HAHSTA, for the Office of Human Rights, recognizing the importance. To the extent that this is good news, Dr. [Natwar] Gandhi in his last communiqué on revenue estimates said there was no projected increase but there was no projected reduction. We'll have to see, first of all, what the revenue projections look like. But certainly the issues you cite are a high priority to me and it should be for everybody in the District of Columbia. The HIV/AIDS spread in the city has been of epidemic, pandemic levels. By withdrawing support from efforts to, one, educate people, two, to provide counseling and testing and treatment, we really wind up paying on the other end of this because there are people who increasingly get sick, more people getting sick and the public winds up paying because many of the people are part of publicly supported insurance. So as a financial matter, I don't see where we gain. And clearly as a human matter, it doesn't make any sense.
Blade: There were concerns expressed a few years ago when the City Council ended financial support of non-profit organizations through earmarks. And through that action three LGBT organizations lost out on funding. The LGBT community center was one; another organization that lost funds, Transgender Health Empowerment, provides services to the transgender community; and the third was the Wanda Alston House, which assists LGBT youth. Was that action absolutely necessary and might there be other ways that this funding could be restored?
Gray: It was necessary. We were facing horrific budget challenges at that point. This was just about a year ago when the Council re-did the budget for fiscal year '10. And interestingly enough, there had been about $21 million in earmarks in the budget. When the mayor sent the budget over, back to us, in the wake of a new, reduced revenue estimate from the chief financial officer, he cut 60 percent of all the earmarks out before it even got to us. So $21 million was cut down to $8.8 million by the time it got back to us.
The Council looked at this as that we've got to be able to find money to balance this budget. So, one, it was a budget issue and, secondly, just increasing concern about the non-competitive nature of these grants. And that it's not a statement about the worthiness of the organizations or the purposes for which they existed. It's more of a statement about the need to balance our budget. And then, as a related matter, trying to find a way to make sure that there's a level playing field so that organizations that do similar work have similar opportunities.
As Council chair, I put in place a number of rules governing earmarks, even if we continued them. Those rules continue to exist. We haven't rescinded those. But they continue to exist to make sure that an organization can't get an earmark year after year. What we need to do, in my opinion, is to recognize that organizations need these funds and some of them do every year. We should create categorical programs in the relevant agencies where you say, for the sake of argument, we want to focus on arts or arts and humanities this particular year. And we'll set aside $10 million for competitive grants. So they're not earmarks, but they are focused on a specific issue area, and then organizations can compete to do that work in that particular area — what arts grant, or if it's a GLBT issue, whatever the case may be. That way I think you continue the focus, where we want to have the focus. But then people feel like there's an opportunity for every organization to compete for those dollars.
Blade: The new Washington Nationals baseball stadium displaced about a half dozen or more LGBT-related entertainment businesses. Many were adult-related businesses. Only one or two have been allowed to reopen, and most say they are facing zoning- and liquor law-related restrictions and regulations that make it hard for them to open or stay open. Would you consider as mayor pushing for regulatory changes that would not be so restrictive for nightlife entertainment venues like these?
Gray: Well, I think we have a Byzantine regulatory scheme when it comes to small businesses, no matter what small business they may be in. I've done a couple of things to try to help small businesses. One is to — about a year and a half ago I did legislation that raised the threshold on the exemption from a small business personal property tax. It was at the time $50,000 — first $50,000 exempted in tax. I raised it to $225,000, which certainly has benefited small businesses. I also spearheaded legislation that reduced the rate of personal property taxes on the first $3 million of an assessed building, which again was designed to help small businesses.
One of the things I want to do during the transition is to really focus on the regulatory scheme, which is really complex almost beyond comprehension for a lot of people in the city at this stage — to try to make clear what it is we're to accomplish in terms of regulating small businesses, no matter what business they may be in. And I'd like to try to find a way to assist small businesses through tax credits or other approaches to the cost of doing small business. And frankly, one of the things we can do is look at this whole parking meter rate issue, which is really having a deleterious effect on small businesses. The Council stopped another increase that was proposed by the mayor during this past budget that would have had the parking meter rates go up to $3 an hour. That's a quarter every five minutes. We stopped that one. We found the money somewhere else. But it's still a quarter for every seven and a half minutes. And that is really having a negative impact on small businesses in this city.
So for my part, I support small businesses. They are the lifeblood of the District of Columbia, no matter what their business may be. And I want to work with the small business community to create a more business-friendly environment.
Blade: To go back to hate crimes, in the last few months, there have been at least five hate crimes targeting LGBT people, mostly in the Dupont Circle area. Last week, a gay man was murdered in his apartment by someone who may have targeted him for a robbery. Although the police say the crime rate is going down and hate crimes are decreasing, leaders of the group Gays & Lesbians Opposing Violence say it doesn't seem like a decrease to them in light of these recent incidents. Do have any thoughts on what the city can do to address this?
Gray: First of all, I'm really focused on hate crimes. I did legislation there about a year and a half ago that tried to elevate the focus on hate crimes in the city. I worked with Council member [Phil] Mendelson to have the Council — his committee did a very thorough oversight hearing on hate crimes. So I'm going to work with the Council, first of all, to ensure that we continue to have that kind of oversight. And I'm going to work with our Metropolitan Police Department with the chief so that any crime that appears to be a hate crime is thoroughly investigated to establish, one, that we bring to justice the person who did it, or persons, but secondly, to try to establish the basis for it so we once and for all have accurate data on what's driving these crimes.
But secondly, I think it goes back to the question you raised earlier. And that is being able to do more around sensitivity training so that people stop engaging in this kind of heinous activity against people because they may have a particular orientation.
Blade: As mayor, would you speak out on this?
Gray: Absolutely. As Council chair, I've done this already and will continue to do that.
Blade: On a personal level, do you know any LGBT people as friends or relatives that may have had an impact on you and your public policy positions through the years on LGBT issues?
Gray: Yeah, actually I do. It goes back over the years. And I think I'm probably a good example of sensitivity training.
I go all the way back to high school. I watched what one — a couple of my classmates endured during that era in terms of them not being able to be open about who they were and having every right to be who they were. And it certainly helped to shape my own views, my own attitudes about wanting to do as much as I can to help people understand that folks ought to have the opportunity in a democratic society to be who they are. And I've never deviated from that. And I've been pretty much in the same place for many years. I've had people work for me in various agencies I've been in who may be gay, may be lesbian. And I've been very clear about it, that this was an open door in working with me, working for me. As mayor, I'll continue the same approach to life, and I'm proud of it.
Blade: What final message do you have for LGBT voters who may not have made up their mind on who to vote for mayor?
Gray: Well, I would invite them to look at my record, look at my track record that long pre-dates even my service as a Council member. Look at my record as a Council member. It's one of the issues that has been a high-level priority for me focusing specifically, for example, on HIV/AIDS issues, which we know disproportionately for many years impacted the GLBT community, and working to make sure that we put dollars, that we organize an agency to focus on this, that we had a five-year strategic plan, that we had leadership that was really focused on this issue and that we went after federal resources in order to augment what we were investing here in the District of Columbia.
I've been a huge supporter of stamping out hate crimes in the city. And I've been at many events and many activities involving the GLBT community and I will continue to do that. So in me, people have a supporter. They have somebody that has a track record of being good on these issues. And I don't intend to deviate from that.
I'm absolutely hugely uplifted to have gotten the endorsement of the Gertrude Stein Club. I've been very active in the Gertrude Stein Club. I was actually the guest speaker in January. I talked about what we had done on marriage equality, how we were going to work to preserve the work on marriage equality. I've been very active on GLBT issues. One of the most important things for me was that vote because it was a secret ballot and it was a way of people demonstrating whether they, in fact, believe in me and what I've stood for. And I think people were saying, yes, we believe you, we appreciate what you've done and we want to give you an opportunity to do more. It was inspirational and uplifting for me to get that support.
Thank you very much.
Comings & Goings
Nathanson takes role at Outright Action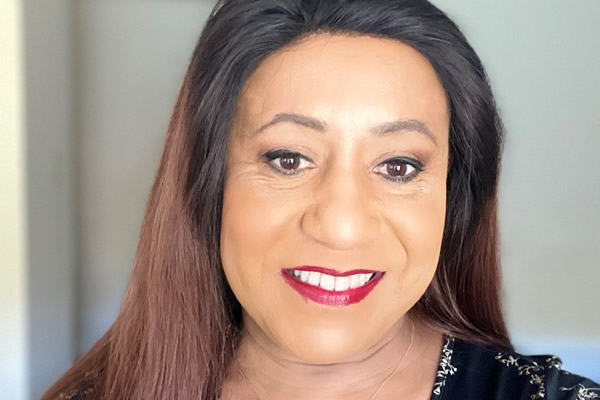 The Comings & Goings column is about sharing the professional successes of our community. We want to recognize those landing new jobs, new clients for their business, joining boards of organizations and other achievements. Please share your successes with us at: [email protected]
The Comings & Goings column also invites LGBTQ+ college students to share their successes with us. If you have been elected to a student government position, gotten an exciting internship, or are graduating and beginning your career with a great job, let us know so we can share your success.
Congratulations to Rikki Nathanson on her new position as Senior Advisor – Global Trans Program with OutRight Action International in New York. Nathanson will be based in D.C.
"I am absolutely thrilled to be taking on this new role as Senior Advisor in OutRight's Global Trans Program," said Nathanson. "I have finally found the perfect fit for me: as a trans woman who has been fighting for equality not only for myself, but for others globally, this position is not only a job, it's intrinsically part of who I am. So, what better way to live, nurture and grow myself."
Nathanson will be working closely with all program staff to ensure a cohesive and intentional approach to gender issues throughout OutRight's programs, including its approach to gender ideology movements. She will lead new initiatives on gender advocacy and policy change, focused but not limited to legal gender recognition and anti-discrimination legislation and policies.
Prior to this Nathanson was director of housing programs at Casa Ruby in D.C. She has also held a number of other positions including: founder/executive director of Trans Research, Education, Advocacy & Training (TREAT), Zimbabwe; chairperson Southern Africa Trans Forum, SATF, Cape Town, South Africa; executive director, Ricochet Modeling Agency, Zimbabwe; and company secretary for Dunlop Zimbabwe Limited, Zimbabwe.
SMYAL Director Shakir to step down Dec. 31
Board to launch Executive Search beginning in January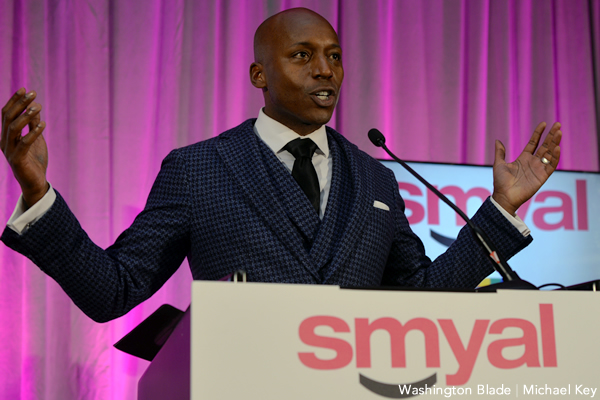 Sultan Shakir, who has served as executive director of D.C.'s LGBTQ youth advocacy organization SMYAL since August 2014, announced on Friday that he will be stepping down from his position effective Dec. 31.
In a Dec. 3 announcement, SMYAL said details of Shakir's future career plans would be announced in the coming weeks.
"While we are sad to see Sultan leave, we wish him nothing but the same success in his new endeavor as he had at SMYAL," said Rob Cogorno, SMYAL's board chair. "His leadership and vision enabled SMYAL to expand greatly needed services to LGBTQ youth in the DC metro area throughout his tenure," Cogorno said.
"I am immensely proud of the work we have been able to accomplish together in my time at SMYAL," Shakir said in a statement released by SMYAL. "SMYAL has been an integral and vital resource in the DMV community for over 37 years, and while we have come a long way in combating homophobia, transphobia, racism, sexual health stigma, homelessness, violence against the LGBTQ community, and oppression, we have a long way to go," he said.
"This work has never been about one person," said Shakir. "SMYAL was founded by our community and we're still around because of our community," he said. "I leave knowing that the commitment and passion of the SMYAL Board, staff, volunteers, and youth leaders have created a solid foundation from which our work will continue to grow until LGBTQ youth no longer need us."
The SMYAL statement says that under Shakir's tenure, SMYAL, which stands for Supporting and Mentoring Youth Advocates and Leaders, expanded its programs and services for LGBTQ youth. Among other things, in 2017 SMYAL opened its first of several housing facilities for homeless LGBTQ youth that include culturally competent case management, education and employment assistance.
"The Youth Housing Program now comprises five programmatic models that serve a combined 61 youth residents," the statement says.
It points out that also under Shakir's leadership, SMYAL expanded the age range of the youth its programs serve under a new Little SMYALs program, which welcomes LGBTQ youth ages 6-12. And earlier in 2021 under Shakir's guidance, SMYAL began a new Clinical Services Department "which provides affirming and accessible mental health counseling," the statement says.
"The SMYAL Board of Directors will officially launch an Executive Search beginning in January 2022 and expects to have named a new Executive Director by summer 2022," the statement says. It says the board will soon name an interim executive director to work with SMYAL's Deputy Executive Director, Jorge Membreno, and the organization's leadership team to oversee the day-to-day activities until a new executive director is named.
Rainbow History Project to honor LGBTQ 'Pioneers'
Virtual celebration to take place on Dec. 9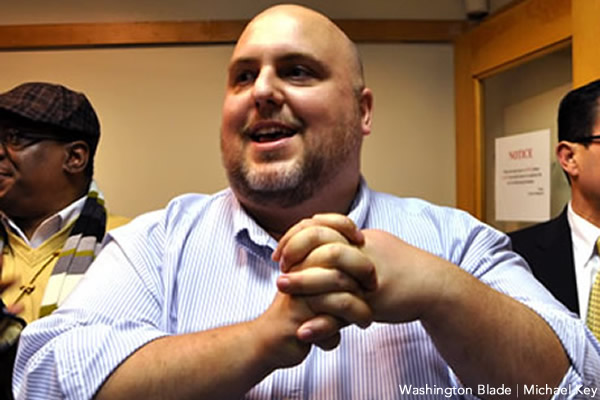 D.C.'s Rainbow History Project says it will honor and recognize 12 individuals and one organization by designating them as Community Pioneers "for their diverse contributions to the Washington-area LGBTQ community" at a Dec. 9 virtual celebration.
"Rainbow History Project is an all-volunteer organization dedicated to collecting, preserving and sharing the LGBT history of metropolitan Washington, D.C.," the group says in a statement announcing the event. "The Pioneers awards recognize diverse community leaders for their roles as organizational founders, innovators, advocates and volunteers," the statement says.
"The Pioneers celebration will be held virtually and is designed with special features that reproduce the feeling of attending in-person, such as live streaming and video chatting with other attendees and Pioneers before and after the core awards programing," according to the statement.
"Celebrating our Community Pioneers has been a cherished tradition since Rainbow History Project's founding 21 years ago," said Rob Berger, the organization's chairperson. "It's always an inspiring event, and we are happy that our virtual platform will still allow participants to meet and talk with the Pioneers," Berger said in the statement.
The virtual event is free and open to the public, the statement says. Organizers released this link for those interested in attending, saying a short registration process may require registering in advance.
Following is the list of Community Pioneers scheduled to be honored at the Dec. 9 event as released by Rainbow History Project along with the project's description of their backgrounds.
– Arlington Gay and Lesbian Alliance, a local group that since its founding has addressed equal rights issues for LGBTQ Virginians from a state and local perspective.
– Eboné F. Bell, founder and editor-in-chief of Tagg Magazine and Tagg Communication LLC.
– Bart Forbes, founding member of "Gay Fairfax," a pioneering television newsmagazine program in Northern Virginia.
– Ellen Kahan, youth and family advocate, president of Rainbow Families, former director of the Lesbian Services Program at Whitman-Walker Health, and currently senior director of programs and partnerships at the Human Rights Campaign Foundation.
– Theodore Kirkland (deceased), a co-founder of D.C. Black Pride in 1991, member of the Gay Liberation Front and Skyline Faggots, active community health volunteer and advocate.
– Paul Marengo, community leader through LGBTQ organizations including Reel Affirmations, Cherry Fund, and Pride celebrations for youth, Latino, Black and Transgender communities.
– David Mariner, executive director of CAMP Rehoboth, and former executive director of the D.C. Center for the LGBT Community.
– Mark Meinke founder longtime chair, Rainbow History Project, and co-founder of Rainbow Heritage Network, a national organization for the recognition and preservation of sites, history and heritage associated with sexual and gender minorities.
– Michael "Micci" Sainte Andress, artist, health educator and advocate and an early leader in bringing African Americans into HIV/AIDS clinical trials.
– Boden Sandstrom, founder and owner of Woman Sound (later City Sound), the first all-woman sound company, which makes LGBTQ rights rallies and the women's music scene possible.
– Casse Culver (deceased), nationally acclaimed D.C. lesbian feminist singer-songwriter, and partner of Boden Sandstrom, whose followers said her love songs and feminist lyrics moved audiences from foot stomping to silent reflection.
– Alan Sharpe, playwright, director and co-founder of the African American Collective Theater in Washington, D.C., in 1976, which now focuses on LGBTQ life and culture in the Black community.