HRC targets Minn. for same-sex marriage
The Human Rights Campaign is donating a total of $150,000 to organizations in Minnesota in an attempt to win same-sex marriage next year in the North Star State.
The Associated Press reported on Saturday that HRC plans to donate $100,000 to WIN Minnesota, a political fund backing Democrat Mark Dayton for governor; $20,000 to the LGBT group OutFront Minnesota; and another $30,000 to state candidates, including Dayton.
HRC President Joe Solmonese was quoted as saying this donation is partly in response to a donation from Target Corp. to a group helping Republican candidate Tom Emmer, who opposes same-sex marriage.
Target's donation to Emmer inspired consternation among the companies' LGBT employees and customers.
But Solmonese also reportedly said the donation is in anticipation of advancing same-sex marriage in the state Legislature after the fall election:
"We've understood long before the Target situation that Minnesota was poised, as is New York, to be the next state to win marriage equality," Solmonese said.

He added: "The scope of our work here is certainly going to move beyond the $150,000."
Current Minnesota Tim Pawlenty (R) has a history of opposing LGBT rights. He announced last year that he wouldn't seek a third term as governor, leaving the door open for a new governor who supports same-sex marriage.
Endocrine Society corrects misinformation about gender affirming care at GOP debate
Presidential candidates clashed in Ala. on Wednesday.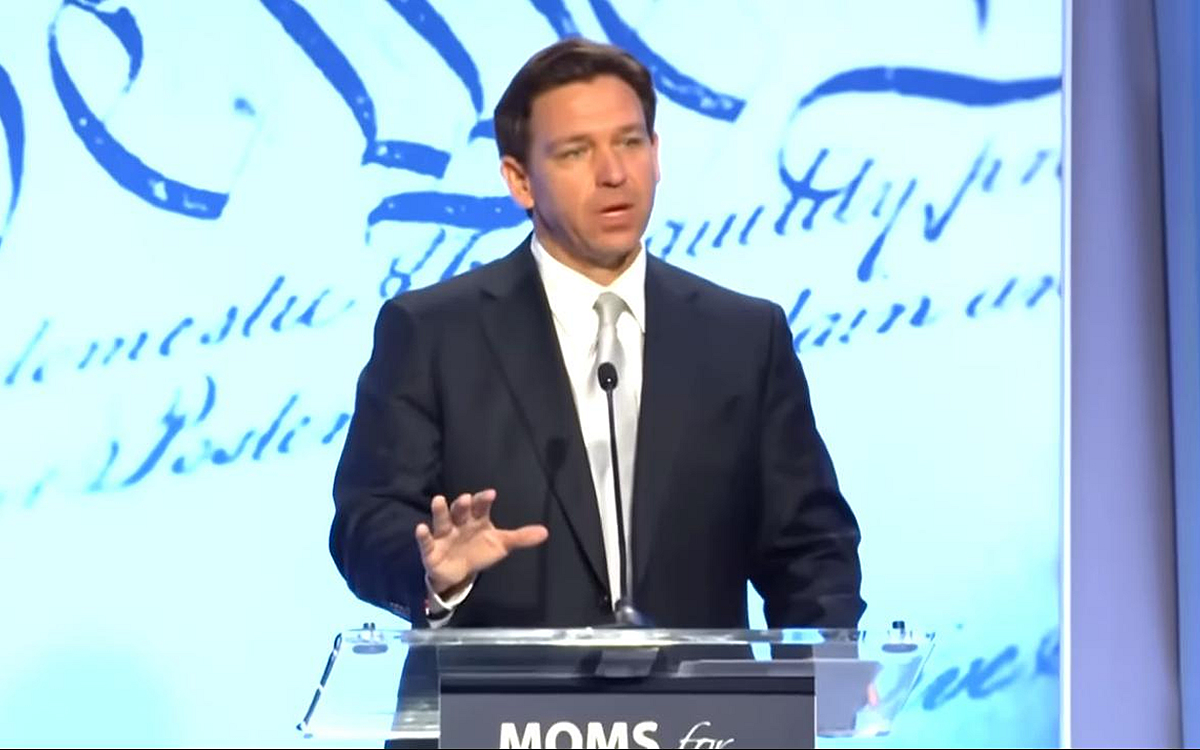 The Endocrine Society, the world's oldest and largest organization dedicated to the clinical practice of endocrinology, released a statement correcting misinformation about gender affirming healthcare that was spread at the fourth Republican presidential primary debate on Wednesday night.
The group said comments in which Florida Gov. Ron DeSantis (R) characterized care for transgender and gender-diverse youth as child abuse and genital mutilation "do not reflect the health care landscape" and contradict "mainstream medical practice and scientific evidence."
"Pediatric gender-affirming care is designed to take a conservative approach," the Endocrine Society wrote. "When young children experience feelings that their gender identity does not match the sex recorded at birth, the first course of action is to support the child in exploring their gender identity and to provide mental health support, as needed."

The statement continues, "Medical intervention is reserved for older adolescents and adults, with treatment plans tailored to the individual and designed to maximize the time teenagers and their families have to make decisions about their transitions."
Notwithstanding the remarks by DeSantis, other debate participants, and moderator Megyn Kelly, "gender-affirming genital surgery is rarely offered to anyone under the age of 18," the statement says.
Additionally, "More than 2,000 scientific studies have examined aspects of gender-affirming care since 1975, including more than 260 studies cited in the Endocrine Society's Clinical Practice Guideline."
Other major scientific and medical groups like the American Medical Association, the American Psychological Association and the American Academy of Pediatrics are "in alignment" with the Endocrine Society on "the importance of gender affirming care," the statement notes.
Further, research shows it "can be life saving for a population with high suicide rates."
Fourth GOP presidential debate sees return of transphobia, anti-LGBTQ animus
Candidates sparred in Tuscaloosa, Ala.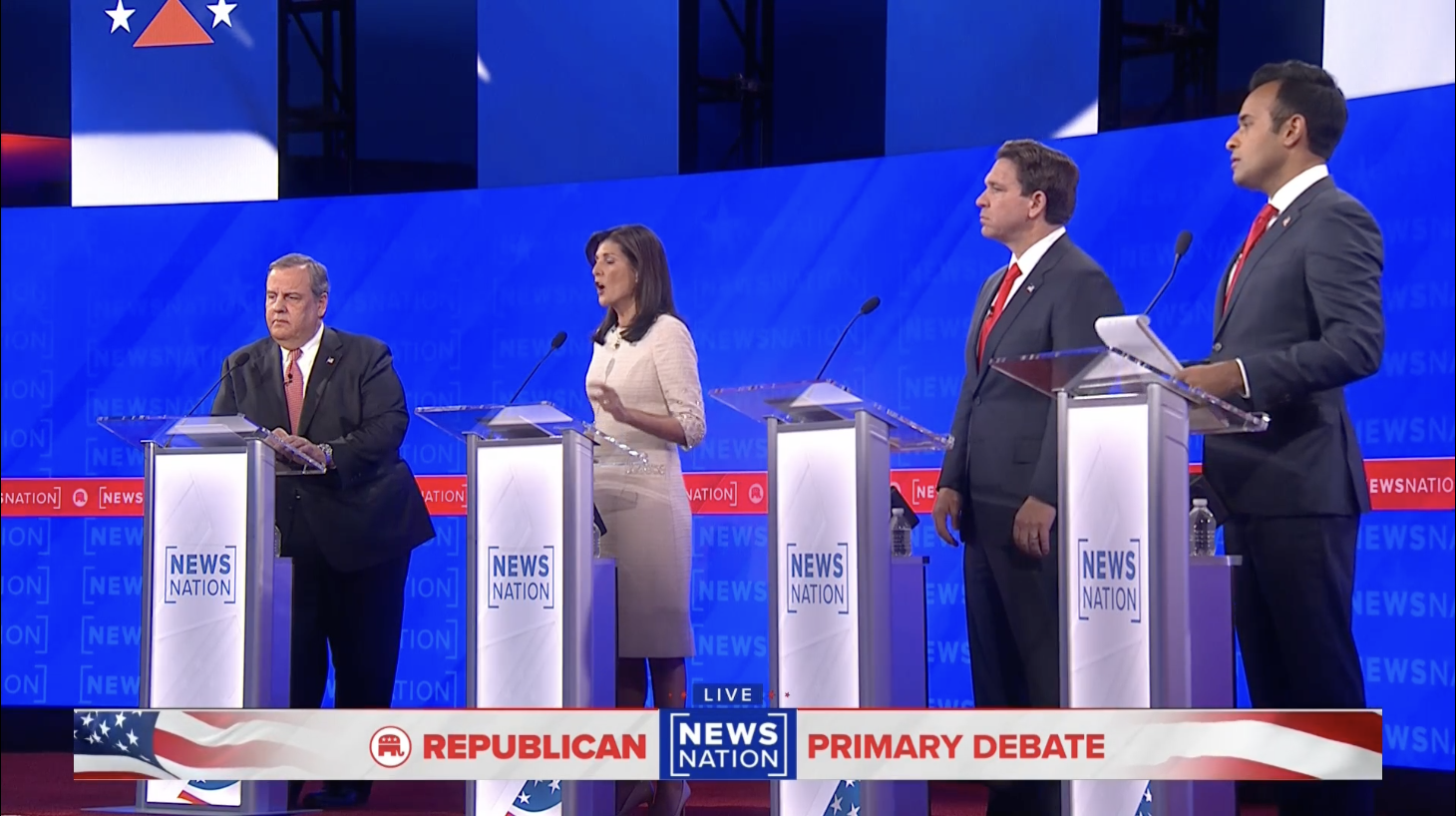 The fourth debate of Republican presidential candidates on Wednesday in Tuscaloosa, Ala., saw a return of transphobic and anti-LGBTQ messages, practically from the outset.
Florida Gov. Ron DeSantis used his introductory remarks to go after former U.N. Ambassador Nikki Haley, who is also a former South Carolina governor, for saying during a recent interview with CBS Mornings that "the law should stay out of it" when it comes to the options available for minors experiencing gender dysphoria.
DeSantis said Haley "caves anytime the left comes after her, anytime the media comes after her," noting that "I did a bill in Florida to stop the gender mutilation of minors."
"It's child abuse and it's wrong," he said. "She opposes that bill. She thinks it's fine and the law shouldn't get involved with it." The governor added, "If you're not willing to stand up for the kids; if you're not willing to stand up and say that it is wrong to mutilate these kids, then you're not going to fight for the people back home."
Haley responded, "He continues to lie about my record. I actually said his 'Don't Say Gay' bill didn't go far enough because it only talked about gender until the third grade. And I said it shouldn't be done at all — that that's for parents to talk about. It shouldn't be talked about with schools."
"You didn't respond to the criticism," DeSantis said. "It wasn't about the Parental Rights in Education bill," using the name of the actual law that is more frequently dubbed "Don't Say Gay."
"It was about prohibiting sex change operations on minors," he said. "They do puberty blockers. These are irreversible."
Gender affirming healthcare is supported by every mainstream scientific and medical society with relevant clinical expertise.
Later, moderator Megyn Kelly asked former New Jersey Gov. Chris Christie, "you do not favor a ban on trans medical treatments for minors saying it's a parental rights issue … aren't you way too out of step on this issue to be the Republican nominee?"
"As a father of four I believe there is no one who loves my children more than me," he responded. "There's no one who loves my children more than my wife. There's no one who cares more about their success and healthy life than we do, not some government bureaucrat."
Gender affirming care, Christie said, "is not something I favor. I think it's a very, very dangerous thing to do. But that's my opinion as a parent, Megyn, and I get to make the decisions about my children. Not anybody else."
"Transgenderism is a mental health disorder," entrepreneur Vivek Ramaswamy said, before pledging his support for bans on gender affirming care until the age of 21.
DeSantis and Haley then sparred over their positions on "bathroom bills" that prohibit transgender people from using facilities consistent with their gender identity.
Not in attendance for this or the previous three debates was former President Donald Trump, the presumptive Republican frontrunner, who is supported by 59.6 percent of likely GOP primary voters according to FiveThirtyEight polling averages as of Wednesday.
He is trailed by DeSantis, who is in a distant second place with 12.7 percent support. They each gained only about three percentage points in the polls since the first Republican primary debate was held on Aug. 24.
Former House Speaker Kevin McCarthy to leave Congress
California congressman to resign at the end of this month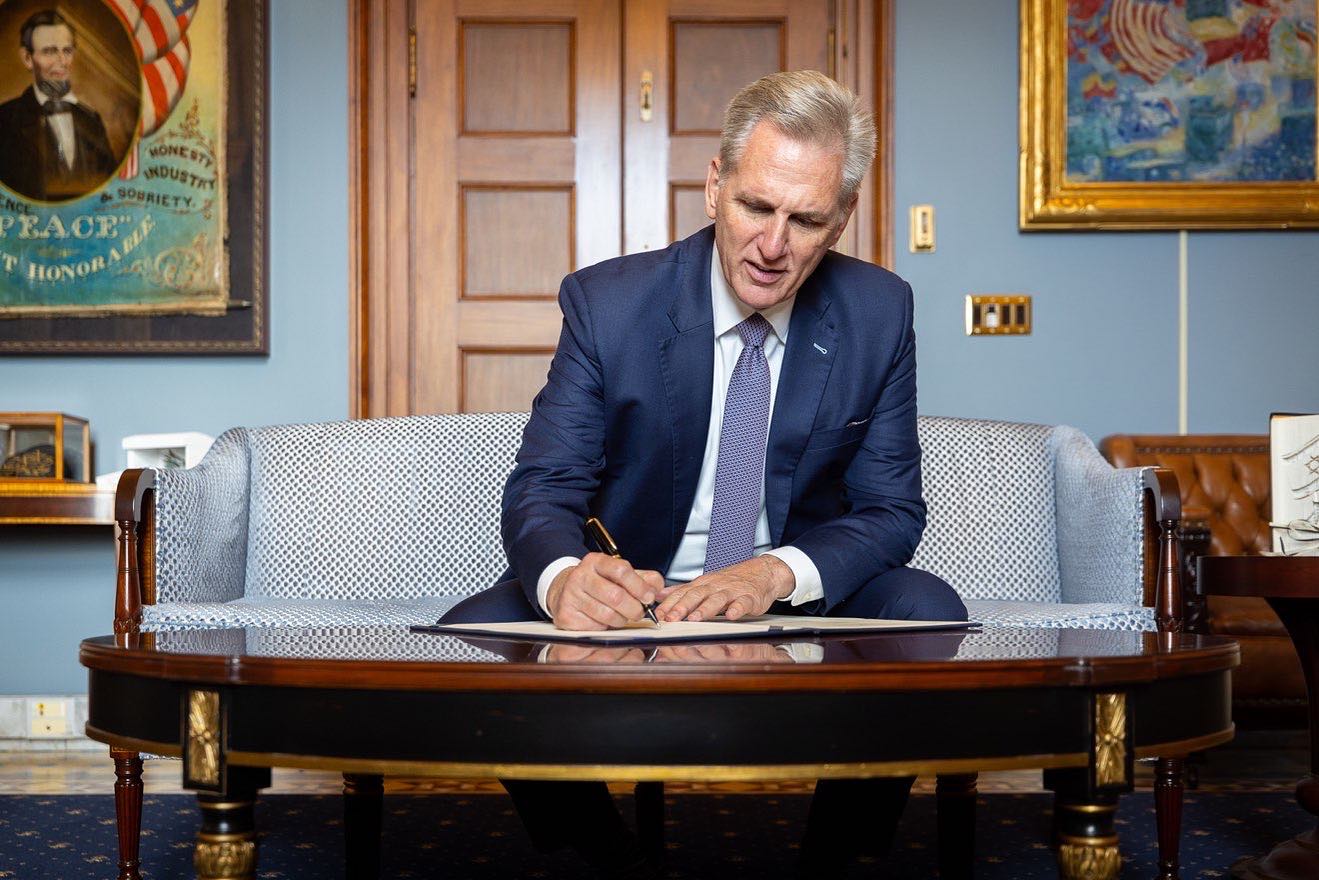 U.S. Rep. Kevin McCarthy (R-Calif.), who was dethroned from the speakership by ultraconservative members of his party in October, announced in a Wall Street Journal op-ed Wednesday that he will resign from Congress at the end of this month.
The congressman pledged to "serve America in new ways," writing "I will continue to recruit our country's best and brightest to run for elected office," adding, "The Republican Party is expanding every day, and I am committed to lending my experience to support the next generation of leaders."
The move puts additional pressure on Speaker Mike Johnson (R-La.), who was elected following McCarthy's ouster and who is now charged with leading a fractious GOP conference that was already operating with a razor-slim majority.
Now, House Republicans might have only three votes to spare before they must seek help from Democrats to pass measures.
Far-right U.S. Rep. Marjorie Taylor Greene (R-Ga.), a McCarthy ally who has repeatedly criticized her colleagues for toppling his speakership and, last week, for voting to expel disgraced former GOP congressman George Santos, posted about Wednesday's news on X.
Well..

Now in 2024, we will have a 1 seat majority in the House of Representatives.

Congratulations Freedom Caucus for one and 105 Rep who expel our own for the other.

I can assure you Republican voters didn't give us the majority to crash the ship.

Hopefully no one dies.

— Rep. Marjorie Taylor Greene🇺🇸 (@RepMTG) December 6, 2023
Meanwhile U.S. Rep. Matt Gaetz (R-Fla.), the Republican firebrand congressman who filed the motion to take the speaker's gavel from McCarthy, posted one word minutes after the news broke: "McLeavin.'"
McCarthy has served in the House since 2007.