Team DC Championship Awards
Team DC held its Championship Awards at Nellie's Sports Bar Sunday with special guest speaker Paul Tagliabue

Team DC, an umbrella organization for local LGBT sports clubs and teams, held its Championship Awards at Nellie's Sports Bar on Sunday with special guest speaker, former Commissioner of the National Football League Paul Tagliabue. Scholarships were given to Alexis Waxenfelter of Towson State and Clayton Miller of Virginia Tech. Other honorees included Greg Diamond and the Washington Nationals for the "Night OUT at the Nationals," Jack Fleming of the Capital Punishment Volleyball Club and Matt Feinberg of the Capital Tennis Association.
(Washington Blade photos by Michael Key)


PHOTOS: Say it ain't snow!
Storm transforms D.C. into winter wonderland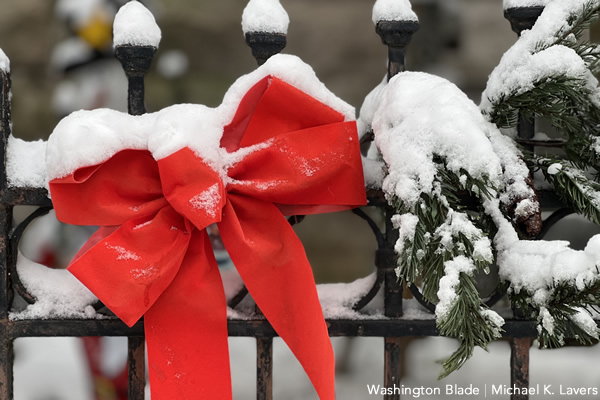 A snowstorm transformed D.C. into a winter wonderland on Monday.
More than 8" of snow fell in D.C., with some parts of Maryland and Northern Virginia receiving over a foot. The storm paralyzed traffic throughout the DMV and prompted federal government offices to close for the day. The D.C. Snowball Fight Association organized a snowball fight on the National Mall.
(Washington Blade photos by Michael K. Lavers)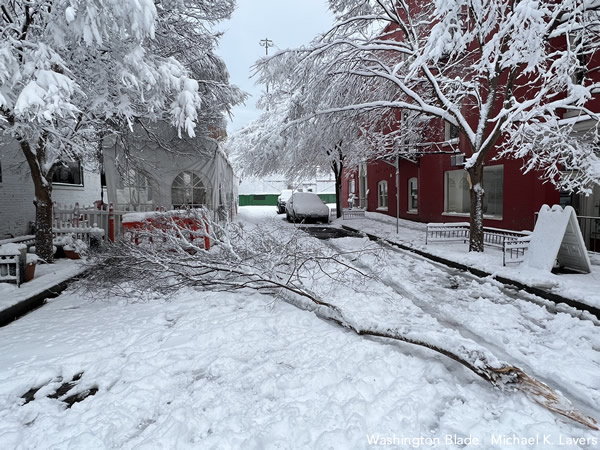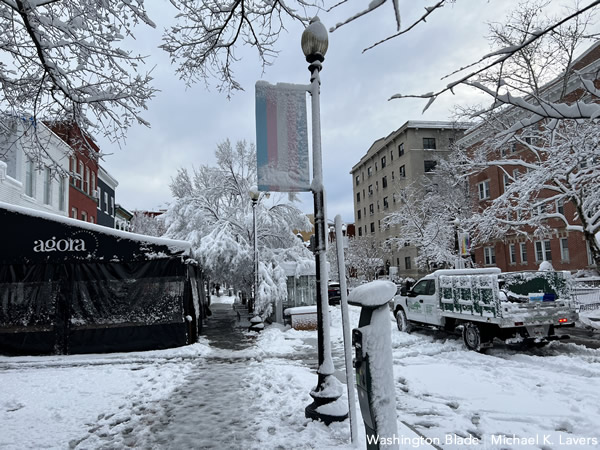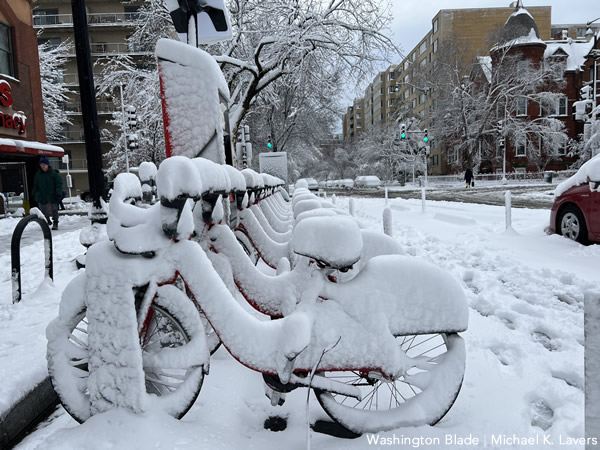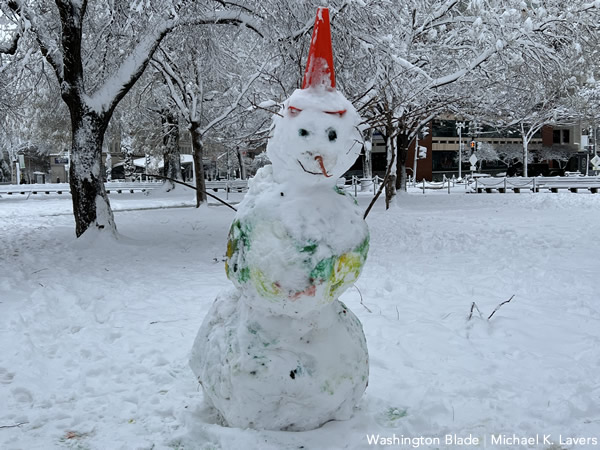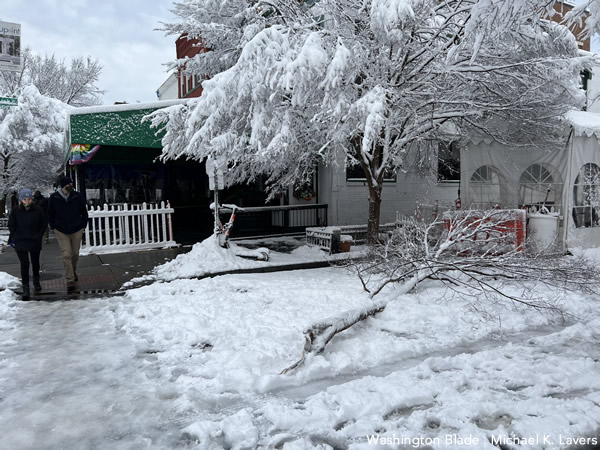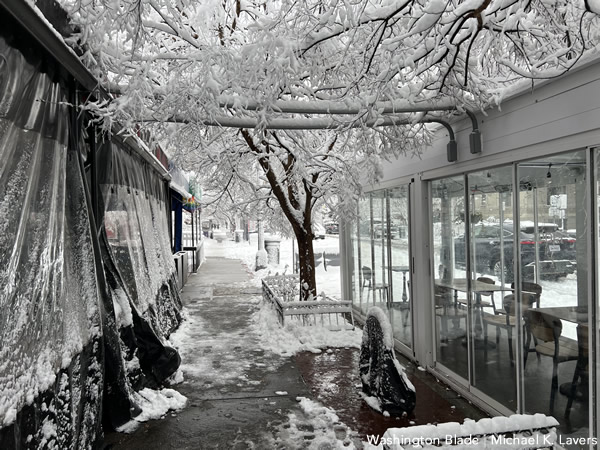 PHOTOS: Front Runners holiday party
LGBTQ social, activity group holds end-of-year gathering at All Souls Episcopal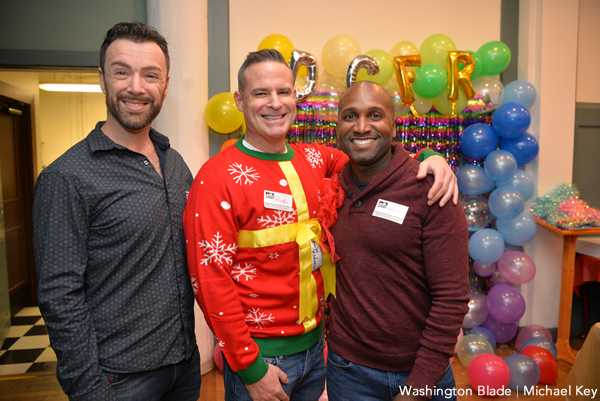 The LGBTQ running, walking and social group D.C. Front Runners held a holiday party at All Souls Episcopal Church on Saturday.
(Washington Blade photos by Michael Key)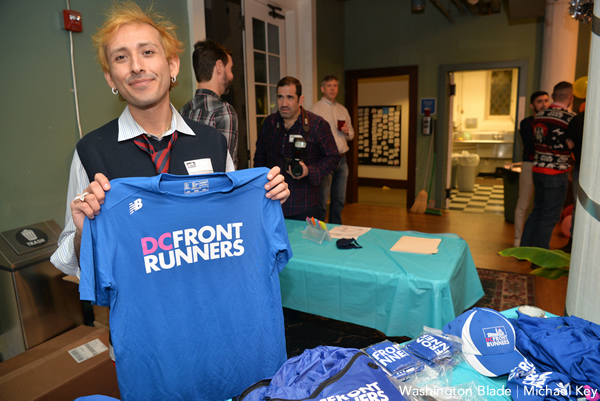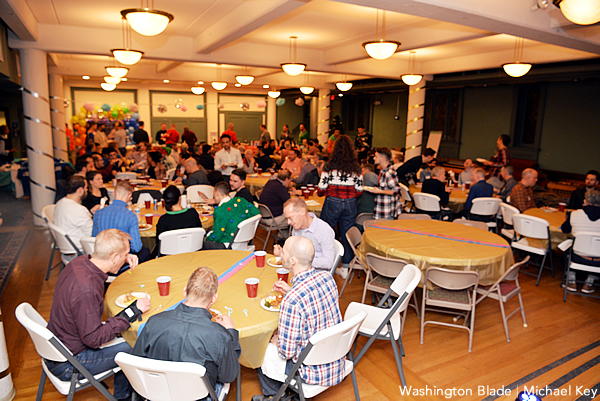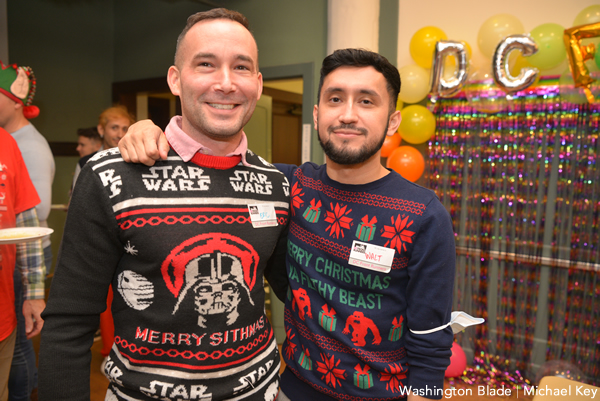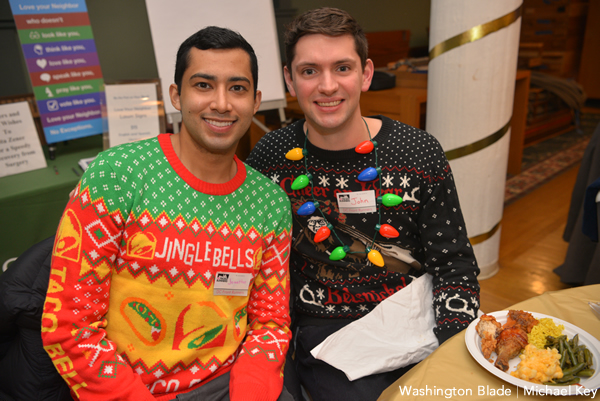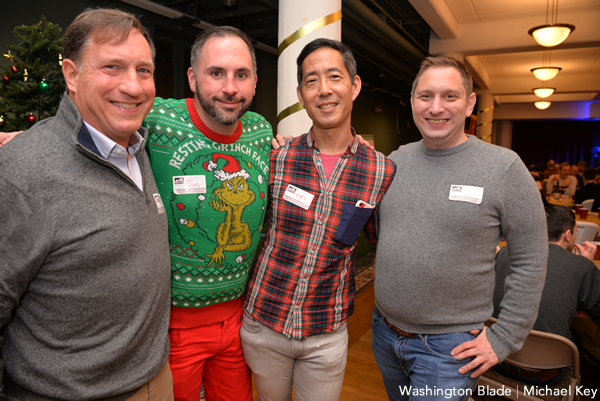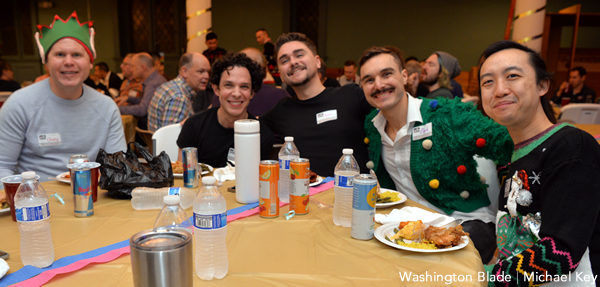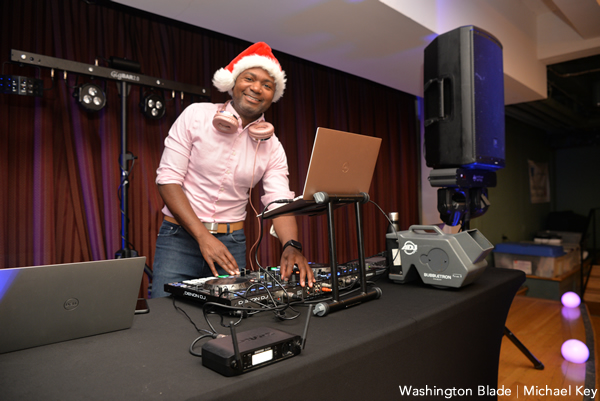 PHOTOS: GMCW Holiday Show
Chorus performs at Lincoln Theatre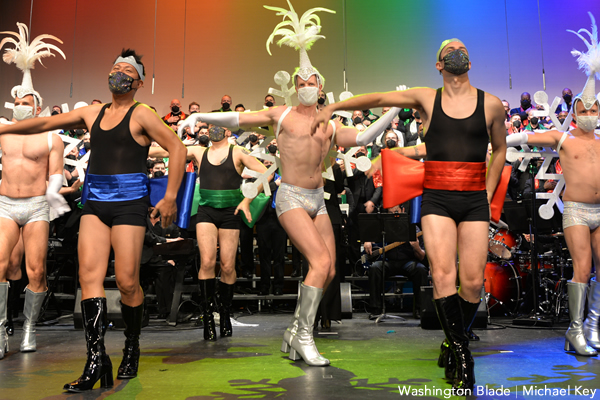 The Gay Men's Chorus of Washington performed its "Holiday Show" at Lincoln Theatre on Saturday. The Chorus has performances on Dec. 11 and 12. For tickets and showtimes, visit gmcw.org.
(Washington Blade photos by Michael Key)