Proposed 'gag order' in Wone case draws objections
Court papers pertain to pending $20 million wrongful death civil suit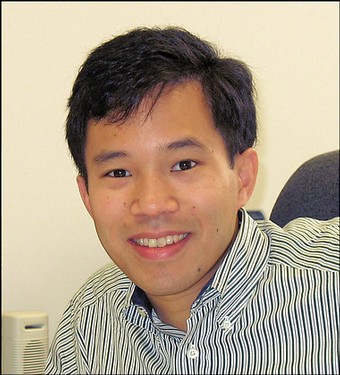 Four D.C. area news outlets filed court papers Monday objecting to a motion filed last month by the defense in the Robert Wone civil trial asking a judge to prohibit all lawyers involved in the case from speaking to the news media.
In a little noticed development, attorneys representing gay defendants Joseph Price, Victor Zaborsky and Dylan Ward filed an Oct. 8 motion in D.C. Superior Court asking for an order barring the attorneys from making "extra-judicial statements" about the case to anyone outside the courtroom.
"Most of the media coverage has clearly implicated the defendants of some wrongdoing, premised upon multiple inaccurate and untruthful assertions of the Metropolitan Police Department ("MPD") and the U.S. Attorney General's Office for the District of Columbia," the defense motion states.
"The press coverage is necessarily having the effect of poisoning the jury pool, which [threatens] to make it impossible for the defendants to find an impartial jury," it says.
The three defendants have been named in a $20 million wrongful death lawsuit in connection with the 2006 murder of D.C. attorney Robert Wone, who was stabbed to death in their upscale townhouse near Dupont Circle.
Earlier this year, a Superior Court judge found the men not guilty of conspiracy, obstruction of justice and evidence tampering in connection with the murder. No one has been charged with the murder.
The men have said an intruder killed Wone after entering the house while the three were asleep in their bedrooms and while Wone spent the night in a guest bedroom at the house after working late at his nearby office. Wone and the men were longtime friends.
In a motion filed Monday, the D.C. blog Who Murdered Robert Wone, Washingtonian magazine and Allbritton Communications Company on behalf of WJLA-TV, News Channel 8, and the recently created local news website TBD.com asked the court for permission to intervene as third party opponents of the defense motion.
"The gag order, if granted, would constitute a prior restraint on speech that would strip media interveners' First Amendment rights by barring them from speaking with either party's counsel to gather information about the case," the media outlets said in the motion.
"To safeguard their constitutionally protected rights to gather and report on news, which would be obliterated if the gag order is entered, media interveners respectfully move this court for permission to intervene … so they can oppose the gag order's overbroad and unconstitutional prior restraint of speech," the motion says.
In their motion seeking the order barring the lawyers from speaking about the case outside the courtroom, the attorneys representing the gay defendants cited an example of what they called a highly inappropriate statement by an attorney representing Katherine Wone, Robert Wone's widow and the lead plaintiff in the case.
"On September 16, 2010, one of plaintiff's attorneys, Patrick M. Regan, addressed a collection of reporters outside the court house, where he made numerous statements about the case, including the following quote: 'Defendants don't assert their fifth amendment rights if they are not guilty of something.'"
Regan was referring to an earlier statement in court by defense attorneys that the three defendants planned to decline to answer questions on the witness stand at trial by invoking their Fifth Amendment right not to make self-incriminating statements in a legal proceeding.
"This patently incorrect and inflammatory statement served no legitimate litigation purpose, but its public dissemination likely caused substantial prejudice to the defendants by 'poisoning the well' of potential jurors," the defense motion says.
Attorneys representing the media outlets disputed that assertion. They noted that the civil trial is not scheduled to take place for at least a year and that the court process for screening potential jurors would prevent the selection of jurors incapable of rendering an impartial verdict.
They also noted that defense attorneys made strong statements to the media denouncing the government's evidence and arguments during the criminal trial, where the defendants exercised their right not to testify.
Katherine Wone's attorneys filed a separate motion on Oct. 25 opposing the gag order proposal.
"For more than four years defendanrts and their counsel have actively sought to use the media to convince the public that their clients had no involvement in Robert Wone's murder and coverup," the Wone attorneys' motion says. "Plainly, defendants have enjoyed their 'right to present their side of a dispute to the pblic…' Mrs. Wone should not now be denied that same right."
Superior Court Judge Brook Hedge is expected to issue a ruling on the media outlets' motion to intervene and on the defense motion to bar the lawyers from discussing the case outside the courtroom within the next several weeks.
Anti-transgender heckler interrupts Danica Roem during debate
Trans lawmaker is running for the Va. state Senate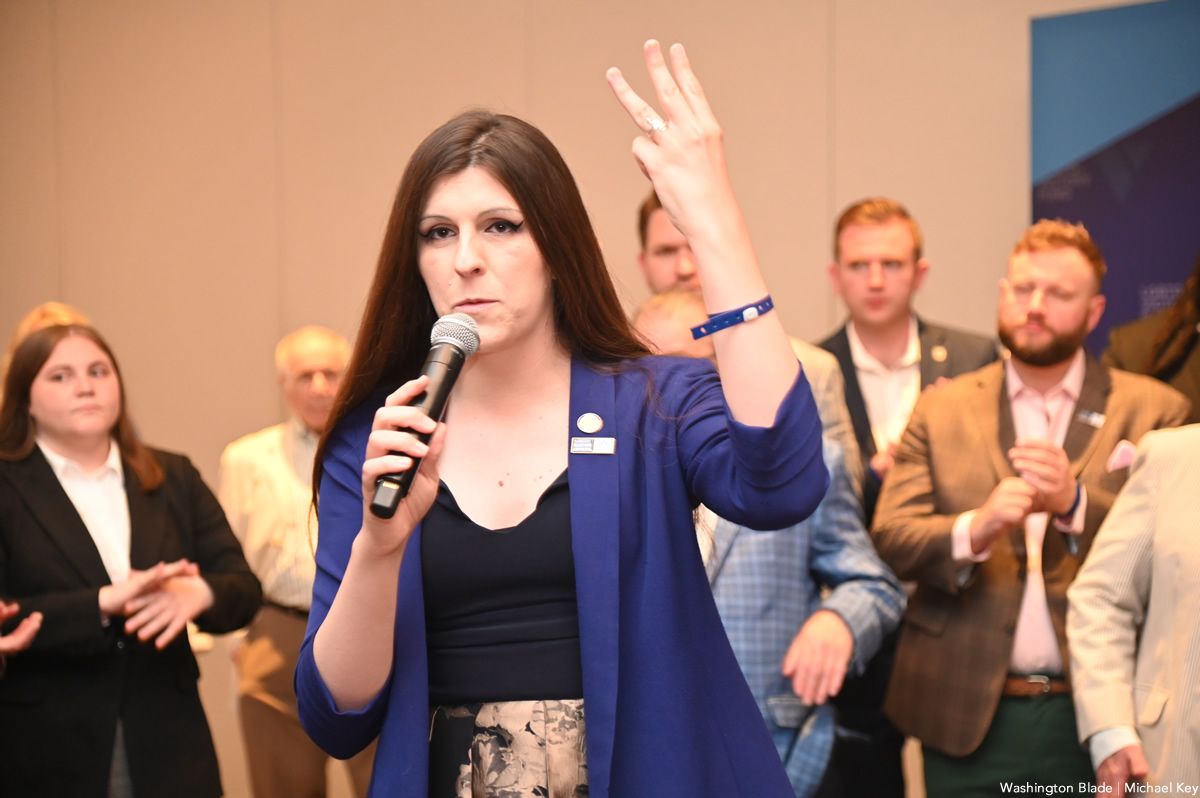 An anti-transgender heckler interrupted Virginia state Del. Danica Roem (D-Manassas) on Sept. 28 during a debate with her Republican opponent for the state Senate.
The woman heckled Roem during the Prince William Committee of 100-organized debate between her and Bill Woolf that took place at Metz Middle School in Manassas. 
"Thank you for reminding me why I won three elections in this district in Prince William County, which is the most diverse county in all of Virginia and the 10th most nationally where we welcome everyone because of who they are, not despite it, no matter what you look like, where you come from how you worship, if you do, or who you love because you should be able to thrive here because of who you are, never despite it," said Roem.
Audience members applauded Roem after she responded to the heckler who was eventually removed from the auditorium.
Roem in 2017 defeated then-state Del. Bob Marshall, a vocal LGBTQ rights opponent who co-wrote Virginia's constitutional amendment defining marriage as between a man and a woman that voters approved 11 years earlier. Roem subsequently became the first openly transgender person seated in a state legislature in the U.S.
Roem in 2019 became the first out trans state legislator to win re-election. Roem in May 2022 announced she is running to represent the newly redistricted Senate District 30, which includes western Prince William County and the cities of Manassas and Manassas Park.
Woolf during the Sept. 28 debate did not say whether he would support the repeal of the marriage amendment. Woolf also reiterated his support of a bill that would require school personnel to out trans students to their parents.
Virginia Beach high school students stage walkouts to support transgender rights
City's school board approved policy to out trans students to parents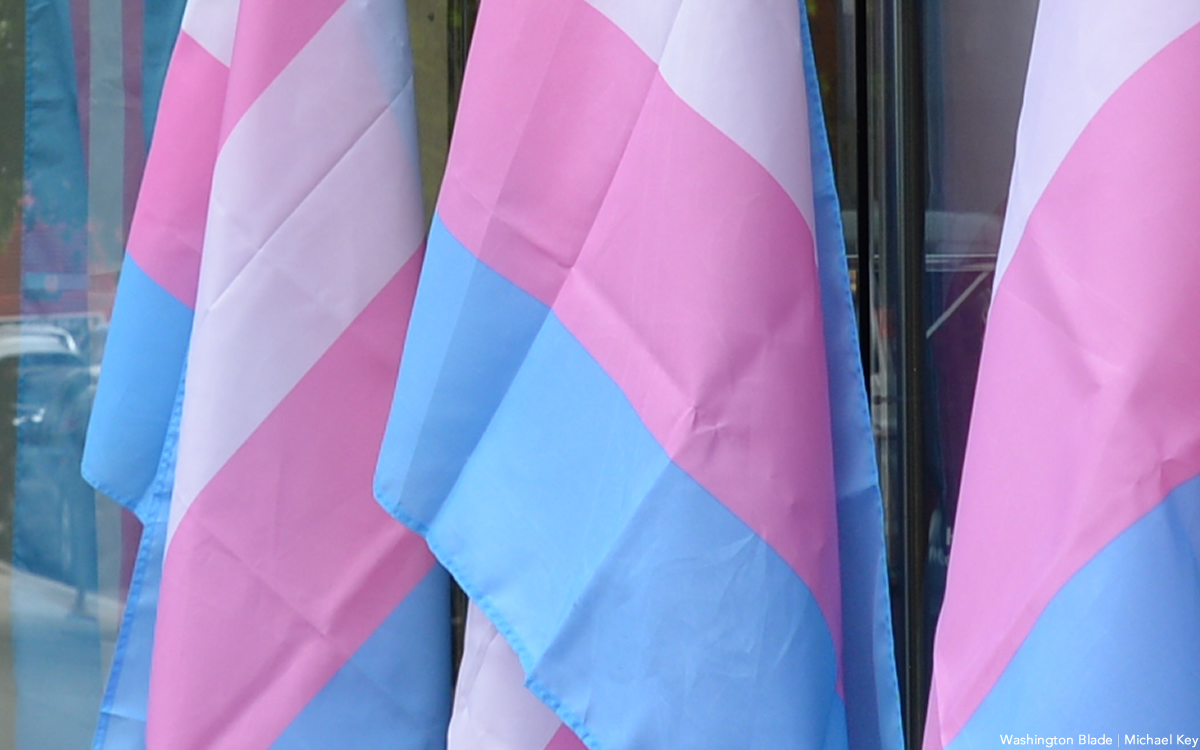 Students at five Virginia Beach high schools on Friday staged walkouts in support of transgender rights.
The walkout is in response to the Virginia Beach School Board potentially approving policy 5-31, which the Pride Liberation Project says will require schools to out trans students to their parents.
Students have been organizing walkouts across the state since Republican Gov. Glenn Youngkin earlier this year announced new guidelines for trans and nonbinary students.
"Students like me aren't going to be able to talk to our teachers if we're constantly worried about our school officials calling home to forcibly out us," AJ, a trans Kellam High School Student, told the Pride Liberation Project.
Pepco, Exelon announce $2.7 million in funding for four minority-owned businesses
'It's good business sense to bring more people to the table'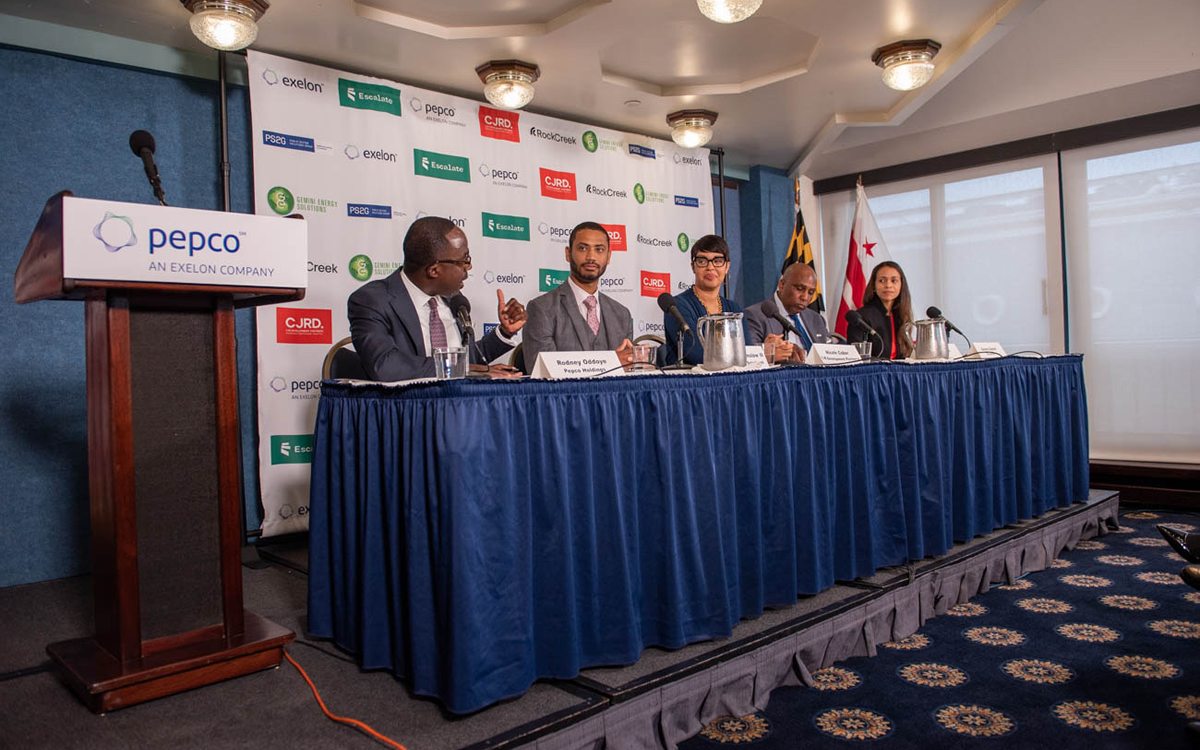 Pepco and Exelon announced a $2.7 million investment in four minority-owned businesses on Friday.
"Today's been a long time coming," said Pepco Vice President of Governmental and External Affairs Valencia McClure.
Pepco's parent company, Exelon, launched the Racial Equity Capital Fund (RECF) in 2022 to expand capital access to diverse businesses. This latest $2.7 million investment is just a portion of RECF's $36 million in funding.
At the announcement, D.C. Mayor Muriel E. Bowser spoke about the other ways Pepco and Exelon have "put their money where their mouth is" through their partnership with the D.C. Infrastructure Academy. She reported that all 22 of the residents that graduated from the program last week have a job offer from Pepco.
"We know that is not just a job, but a career," she said to the crowd's applause. "We know that working together, we can invest in D.C. residents, provide opportunity, and ensure that our D.C. businesses are a part of D.C.'s growing prosperity."
The four minority businesses that received funding were Gemini Energy Solutions, Public Sector Solutions Group, CJR Development Partners, and Escalate.
"It's good business sense to bring more people to the table," said fund recipient Nicole Cober, CJR Development's Principle Managing Partner.
Gemini Energy Solutions, which is Black owned, received $1 million, the most of the four companies. Its mission is to equitably scale energy efficiency to marginalized communities. For the founder and CEO Anthony Kinslow II, this investment means that he is able to get paid and advance the work of his organization.
"We are now able to accelerate the work in our software and technology development," he said. "What we were going to do in two years, we are now going to do in six months."
For Escalate, a workforce development platform focused on frontline worker retention, the funding means that it will be able to double the pay for frontline workers.
Public Sector Solutions Group CEO Darryl Wiggins emphasized that this investment was not just 'charity' work, but mission-driven work.
"The principle and the intent is greater than the money we receive," he said. Public Sector Solutions is Black owned.
Public Sector Solutions Group received a $600,000 debt investment; CJR Development, a minority and woman-owned small business, received a $600,000 debt investment; and Escalate, a majority Black and woman-owned company, received a $500,000 equity investment.
Exelon launched the RECF in partnership with RockCreek, one of the world's largest diverse-owned global investment firms, in 2022. The RECF expands capital access to diverse businesses so they can create more jobs, grow their companies and reinvest in their neighborhoods and communities, according to a statement from Exelon.
New RECF applications are accepted on a rolling basis. Interested businesses may apply online or contact RockCreek at [email protected] for more information.