Mixology celebrates one year of love connections
Gay, lesbian dating service known for personal touch
This week, Mixology is ringing in the New Year. Yes, Kim Rosenberg and Meghann Novinskie celebrate their first year as "D.C.'s premier matchmaking service for gays and lesbians." We spoke to Rosenberg, Mixology's president, who explains the measure of their success is their client's success.
"Success for us can be defined in many ways. For some, it's exchanging phone numbers. For others, it's an engagement or moving in together. We've seen it all, and are excited to continue to support our clients in their goals."
The world of Internet dating presents searchable options, receiving notifications of good "matches," and then connecting — all from the comfort of your office. Often excitement and anticipation lead to disappointment from unrealized expectations when a budding cyber-romance fizzles. Mixology, by contrast, prescreens and meets with individuals prior to taking them on as clients. "Our clients want a more discreet and proactive way of dating than posting a profile online," Rosenberg says. "The Mixology client base ranges in age from 22 to 68 and of all demographics. They are mature, professional individuals looking for a relationship."
Rosenberg and Novinskie worked in the dating industry in D.C. and San Francisco, respectively, when they reconnected at a matchmaking conference. They both knew that when looking for dating and romance, the success of in-person over online matchmaking services is uncontested. They identified a shared interest in applying their knowledge and experience to the needs of the LGBT community. Three years later when research, skill refining, planning and financing came together, they launched Mixology.
Mixology joined CAGLCC soon thereafter.
"It was amazing how welcomed we were," Rosenberg says. " Everyone was very inviting and intrigued about the process at Mixology. The chamber is a great way to stay involved in the LGBT community while bonding with other like-minded entrepreneurs and professionals in all industries."
How much business Mixology has from CAGLCC members is strictly confidential. Mixology will host the next CAGLCC Women's Wednesday event, at their offices on 14th Street on Nov. 17, starting at 6:30 p.m. Visit caglcc.org for details.
Mixology is matchmaking with a twist. Interested? Go here or call 888-RDY2MIX (888-739-2649).
Health care reform and your business
What will happen to health care reform post-election and how will it affect you? CAGLCC's Working Lunch series takes on the health reform act and what it means for individuals and small business owners on Nov. 12 at noon.
The Patient Protection and Affordability Care Act (PPACA), better known as "health care reform," addresses efficiency and provider problems in the health care system while taking on chronic illness Americans face. Health care reform intends to broaden coverage for the uninsured, eliminate perceived insurance company abuses and exclusions, and ensure all Americans have access to quality, affordable health care.
What does this lofty, even monumental reform mean to you as an employee and to the business owner? Will premiums go up? Who will be covered? What are the tax consequences?
Donna Smith, CPA and a senior manager at RAFFA, and Craig Severson, director of GABC, a non-profit group medical insurance carrier, will provide answers and questions you didn't know you should be asking.
Space is limited, so register today for the working lunch. Cost is $15 for members, $25 nonmembers. Box lunch included.
CAGLCC member news
Eileen Kessler, president, OmniStudio is one of the founding CEOs of Companies for Causes, an initiative to bring together small and midsize businesses with non-profits to work together to solve some of our region's pressing issues. companiesforcauses.com
Justin Silvers has accepted the position of relationship manager, Business and Personal-PNC Financial Services Group.
Ernesto Santalla has a new website featuring his work in photography.
CAGLCC means business.
Protected: New Workforce Program Aims to Help Expand Economic Opportunity for the Trans Community
There is no excerpt because this is a protected post.
Optimism prevails among minority business owners: survey
Entrepreneurs faced a Goliath during pandemic and won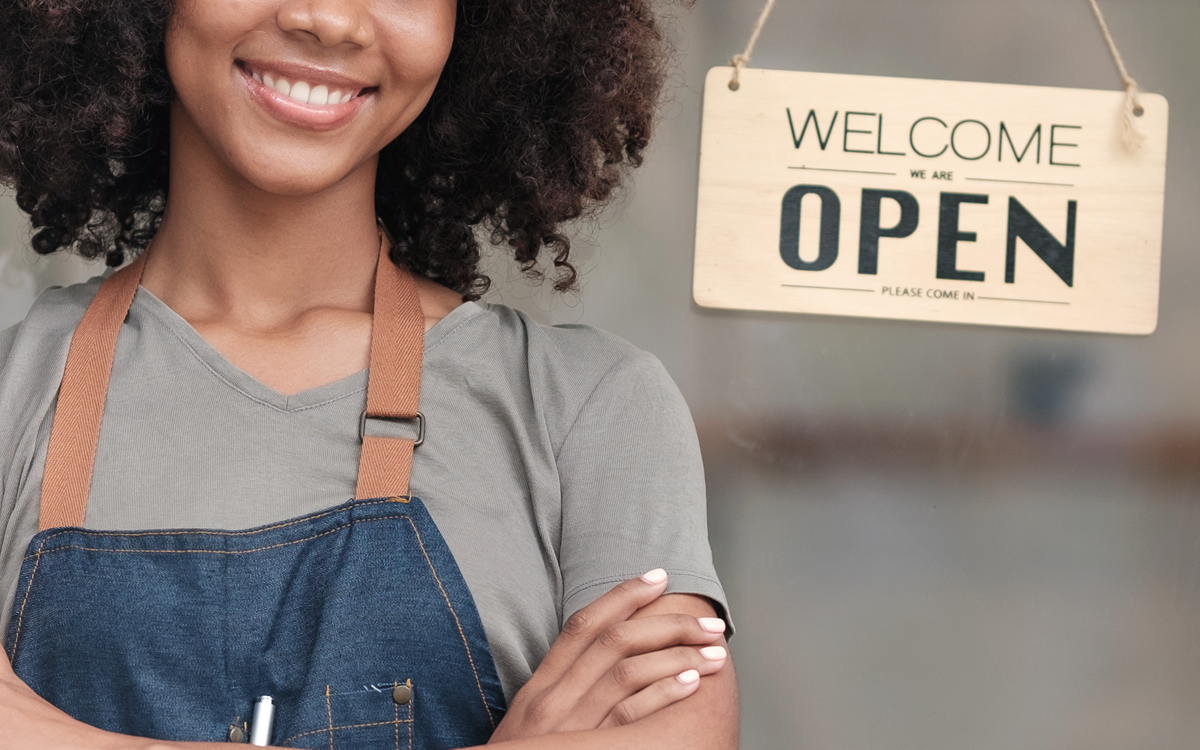 (StatePoint) — Even as minority business owners face new economic challenges, including supply chain disruptions and inflation, results from PNC's recent Economic Outlook survey show an impressive resiliency and positive mindset among these business leaders, according to Marshalyn Odneal, national sales executive for Minority Business at PNC Bank.
According to PNC's survey, more than two-thirds (68%) of minority business owners feel highly optimistic about the prospects of their own company in the next six months, compared to just 60% of non-minority-owned businesses.
While business owners as a whole remain cautious about the national economy, the gap between optimism among minority business owners for their own company versus the broader U.S. economy is 40 percentage points, significantly higher than the 31-point difference among non-minority owners.
"I have no doubt that minority business owners who were able to manage through the pandemic had to make unprecedented decisions related to staffing, business models and pricing. In doing so, they faced a Goliath – and won. It's unsurprising that their mindset about the future of their businesses, despite current economic challenges, is optimistic," Odneal said.
According to PNC's survey, 65% of Black- and Hispanic-owned business owners stated they have a business plan suited to the current direction of the economy, significantly more than non-minority owned businesses (55%). This highlights the importance of access to crucial resources for these business owners. The survey reinforces this point, showing that 86% of Black- and Hispanic-owned businesses interacted with or leveraged resources from the Small Business Association (SBA), a local chamber of commerce or a community economic development organization. Only 69% of non-minority business owners reported doing the same.
"The truth is that the unique financial challenges minority-owned businesses have long faced were amplified during the pandemic. As a result, more minority business owners are now seeking Minority Business Enterprise (MBE) certification, which is also an important and needed resource," Odneal said.
Businesses that become MBE-certified gain exclusive access to premium networking events, affordable consulting services and technology programs, among other benefits, according to the National Minority Supplier Development Council.
"Our survey revealed that 87% of Black-owned businesses are now MBE-certified, up from 69% last year. Three-quarters of Hispanic-owned business are MBE-certified, compared to 67% last year. Of MBE-certified businesses, 80% of Black- and 84% of Hispanic-owned businesses said that certification has been a helpful business development tool," Odneal said.
PNC has taken significant steps in doing more for minority-owned businesses and providing necessary resources to help them overcome roadblocks.
As a part of its Small Business organization, PNC's Minority Business Development Group's mission is to deliver solutions and resources that foster financial wellness for small businesses within diverse communities. They've been able to do this, in part, through the PNC-Certified Minority Business Advocate initiative, a voluntary advocacy program that helps PNC employees understand the challenges facing minority-owned business owners.
"If the optimism of these entrepreneurs is realized and the U.S. business landscape prospers further down the road, minority business supporters must continue to execute against their mission and accelerate their efforts. The outlook is bright, but we must continue to do our part to advocate for these entrepreneurs and help their communities thrive," Odneal said.
Tips to build a stable financial future for your family
Accumulate, preserve, and protect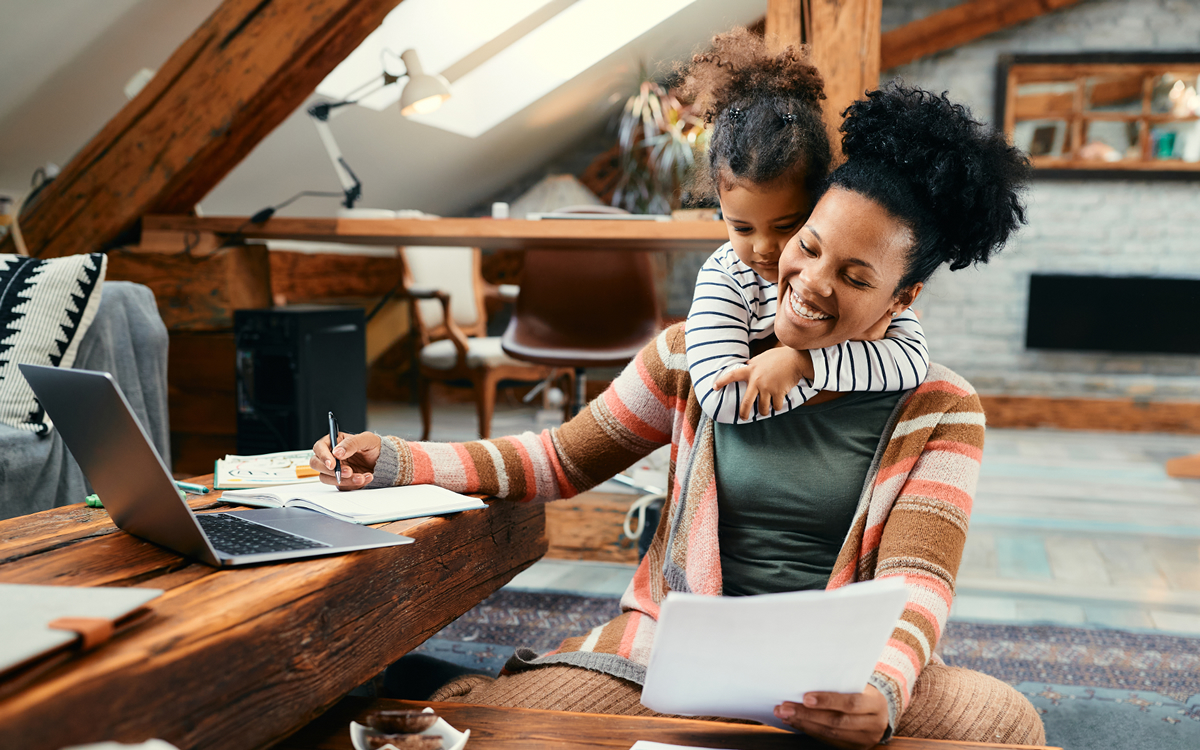 (StatePoint) — Building wealth is not as easy as it sounds. It can take time, discipline and a plan to keep those dollars protected. However, if done correctly, it can provide security for your family for years to come.
No matter where you are in your personal financial journey, there are steps you can take to help build a financially secure future. Although your approach should be personalized to your specific situation, Freddie Mac suggests building your plan on three main pillars: accumulate, preserve and protect what you've built.
Accumulate
The first, and one of the most challenging steps, is saving for your future while covering basic expenses. Establishing and working toward defined financial goals in the short-, medium- and long-term is a good place to start. Also, understanding your money mindset can help you identify opportunities to create healthier spending and saving habits.
Over time, it's important for you to position yourself to take advantage of opportunities to raise your income. Consider discussing a raise with your current employer, taking a job opportunity with higher pay or starting a side business to supplement your income. You should also begin to build an emergency fund, which will better position you to weather unexpected financial emergencies. In general, you should save enough in this fund to cover three to six months of your typical monthly expenses.
In addition, if you are financially prepared for it, purchasing a home can help you build wealth in ways that renting cannot.
Preserve
Once you've begun to accumulate wealth, the next step is preserving it. You can accomplish this by protecting and growing your money over time.
Managing your debts and expenses is paramount. Pay down debts in high-interest accounts and prioritize other expenses that require immediate attention.
Your credit score is a critical part of this equation, and the time to improve it is right now. A strong credit score can help you receive a better interest rate and loan terms when working with lenders, as well as provide a host of other long-term benefits.
Protect
Lastly, you should have a plan in place to eventually transfer the wealth you've built to family and loved ones.
CNBC reports that an estimated $68 trillion will be passed down from the baby boomer generation between 2019 and 2044. Having an estate plan can give you peace of mind that your assets will be allocated according to your wishes when the time comes.
In the meantime, you should also protect your assets from the unexpected. In addition to taking steps to safeguard your property from natural disasters, you should invest in a comprehensive renter or homeowner insurance policy. And always be mindful of the wide variety of scammers and hackers looking to access your resources.
Education has power. As you begin your journey, you can build your financial savviness with Freddie Mac CreditSmart Essentials, a suite of free education tools and information covering topics like how to buy a home or car, how to improve credit and how to build wealth. To learn more, visit creditsmart.freddiemac.com.
Building wealth doesn't happen overnight. With consistency and commitment, and the right knowledge and mindset, you can create a stable future for you and your loved ones.