Calendar: events through Dec. 9
Friday, Dec. 10
The International Gay and Lesbian Leadership Conference continues today at the Mayflower Hotel (1127 Connecticut Ave., N.W.). To register for the conference, visit glli.org. The conference runs through Sunday.
RAW will be at Green Lantern (1335 Green Court, N.W.) tonight from 10 p.m. to 3 a.m. with guest DJ Zack Rosen. Free entry before 11 p.m. with a $3 cover after. There will be an open bar from 10 to 11 p.m. Attendees must be 21 or older.
Gloss presents Ladies Night Holiday Party tonight at Apex (1415 22nd St., N.W.) with music by DJ Rosie in the main room and shows by D.C. Kings and the D.C. Gurly Show starting at midnight. There's a $10 cover and attendees must be 18 or older.
The D.C. chapter of Ski Bums will be holding a happy hour at Nellie's (900 U St., N.W.) tonight at 8 p.m. For more information visit ski-bums.org.
NOVA GL Professionals and D.C. Ice Breakers are co-hosting their annual holiday social tonight at Pinzimi Lounge in the Westin Arlington Gateway (801 N. Glebe Road) at 6 p.m. Business casual attire is suggested.
BrightestYoungThings presents "NEWSEUM: All Access, A Holiday Party" tonight from 8 to 11 p.m. The party will feature exclusive after-hours access to the Newseum, cash bar with cocktails and holiday treats provided by Wolfgang Puck Catering and the unveiling of a photo installation by BYT photographers. Tickets are $15 presale or $20 at the door. The Newseum is located at 555 Pennsylvania Ave., N.W. For more information, visit brightestyoungthings.com.
Four Bitchin' Babes will be at Birchmere (3701 Mt. Vernon Ave.) in Alexandria, tonight at 7:30 p.m. The group has revolved through many members, but this showing will feature founding member Sally Fingerett as well as Debi Smith, Deirdre Flint and Nancy Moran.
Saturday, Dec. 4
Crack presents BudhaKwanzaRamFestivusXmaHanaSolstice tonight at 9 p.m. at Town (2009 8th St., N.W.). Tickets are $10 and can be purchased at the door. There will be a repeat performance Sunday at 5 p.m. and tickets for that show are $8.
Gallery plan b (1530 14th St., N.W.) will be having an opening reception with the artists featured in it Year End Group Show tonight from 6 to 8 p.m. The show will run through Dec. 24. For more information, visit galleryplanb.com.
Zoom Urban Lesbian Excursions will be at All Fired Up (3413 Connecticut Ave.) today at 6 p.m. for its "Pick n' Paint." Cost of pottery ranges from $16 to $55 and it takes seven to 10 days to fire an item. A $5 donation to Martha's Table is expected.  Visit zoomexcursions.com for more information.
AGLA will be at Artisphere (1101 Wilson Blvd.) in Arlingtong today shooting for Holiday Hugs and Kisses at 11 a.m. There will be video shoots at 11:30 a.m., noon, 12:30 and 1 p.m. There will be a safe observing space for those who do not want to appear in the video. For more information, visit agla.org.
City Gallery (804 H St., N.E.) will be having an opening reception for its new exhibit "Wally Szyndler: a retrospective" tonight from 6 to 9 p.m. For more information, visit citygallerydc.com.
Sunday, Dec. 5
Philip Clark, co-editor of "Persistent Voices: Poetry by Writers Lost to AIDS," and local authors will be at an open door reading in celebration of the book today at 2 p.m. at the Writer's Center (4508 Walsh St.) in Bethesda. This is a free event.
The D.C. Arts Center presents Cherry Red Productions' "Wifeswappers," written by Justin Tanner tonight at 3 p.m. The play follows a couple as they throw a sex party for the holidays. Tickets are $25 for general admission or $20 for groups of six or more and can be purchased online at cherryredproductions.com/tickets. The show continues through Dec. 18.
Monday, Dec. 6
Watch the New York Jets (9-2) take on the New England Patriots (9-2) for the second time this season in Foxboro, Mass., tonight at Nellie's (900 U St., N.W.). The game starts at 8:30 p.m. Also tonight is Beat the Block Happy Hour and Poker Face.
The National Portrait Gallery is showing an exhibit that focuses on sexual differences in the making of modern American portraiture. "Hide/Seek: Difference and Desire in American Portraiture" is the first major museum exhibit of its kind. The museum is open from 11:30 a.m. to 7 p.m. and admission is free.
Tuesday, Dec. 7
Holiday ornaments come to life in Cirque Dreams "Holidaze," which opens tonight at the Kennedy Center (2700 F St., N.W.) at 7:30 p.m. Directed by Neil Goldberg, the show features about 30 artists performing.
Join Burgundy Crescent Volunteers to help pack safer sex kits from 7 to 9 p.m. tonight at FUK!T's new packing location Green Lantern, 1335 Green Ct., N.W.
Andrew Lloyd Webber's "Sunset Blvd." makes its Washington premiere tonight at Signature Theatre (4200 Campbell Ave.) in Arlington at 7:30 p.m. Tickets are either $66.30 or $71.45 and can be purchased on ticketmaster.com. The show continues through Feb. 13.
Wednesday, Dec. 8
Rainbow Response will be holding its monthly meeting tonight from 7 to 8 p.m. at the D.C. Center (1318 U St., N.W.).
Better than Ezra brings its "Road to Mardi Gras" tour to the 9:30 Club (815 V St., N.W.) tonight at 7 p.m. Tickets are $25 and can be purchased at 930.com.
Woolly Mammoth Theatre Company presents "A Girl's Guide to Washington Politics" written and performed by the Second City, a comedy theater group from Chicago, which opens tonight with a pay-what-you-can performance at 8 p.m. Lines begin forming around 5 p.m. The show will run through Jan. 9. For more information, visit woollymammoth.net.
Thursday, Dec. 9
DCBiWomen will be having its monthly dinner at Café Luna (1633 P St., N.W.) tonight from 7 to 8 p.m For more information, visit dcbiwomen.org.
NSO Pops present Happy Holidays with Marvin Hamlisch conducting tonight at 7 p.m. at the Kennedy Center (2700 F St., N.W.). The program includes songs like "Santa Claus is Comin' to Town," "Part of Your World" from "The Little Mermaid," "O Holy Night" and more classic holiday music. Immediately following this performance is "More with Marvin!"
The Gay Men's Chorus of Washington is hosting a piano bar open mic night at the Black Fox Lounge (1723 Connecticut Ave., N.W.) tonight from 7 to 10 p.m.
10 LGBTQ events this week
Set sail on the Potomac and celebrate the beginning of summer in Rehoboth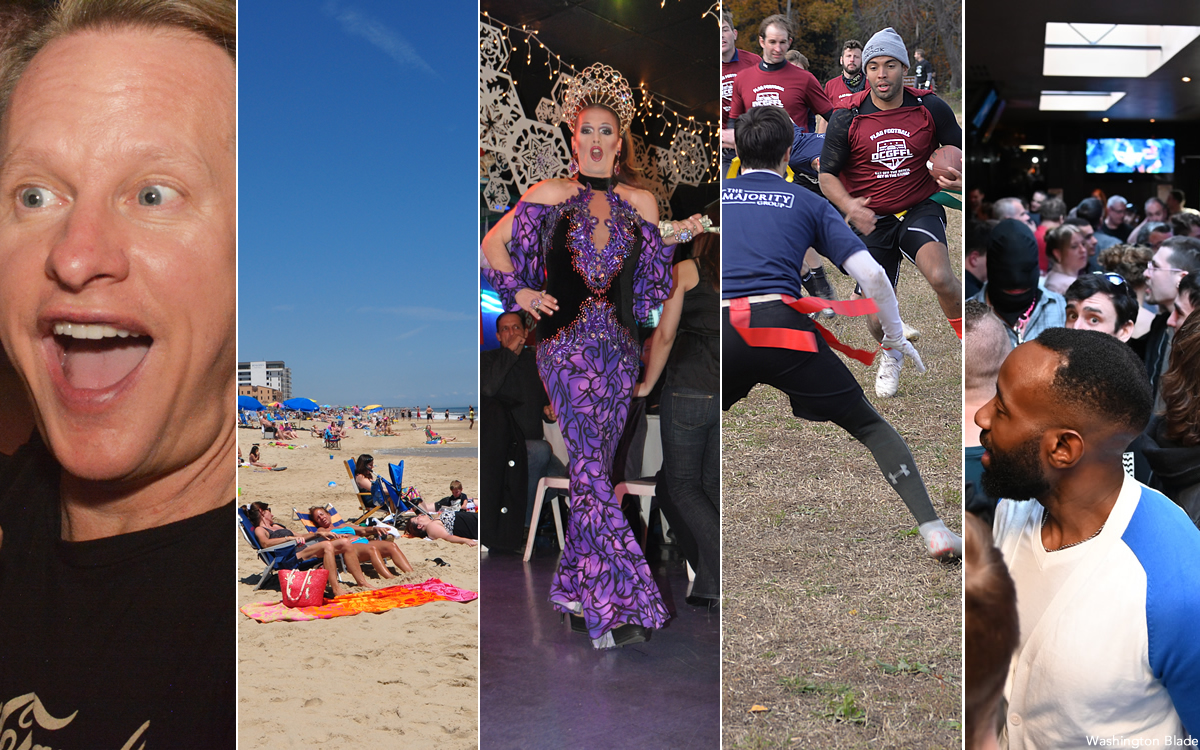 Below are our picks for some oDf the most fun and creative things to do this week in D.C. that are of special interest to the LGBTQ community.
Number Nine 11th Anniversary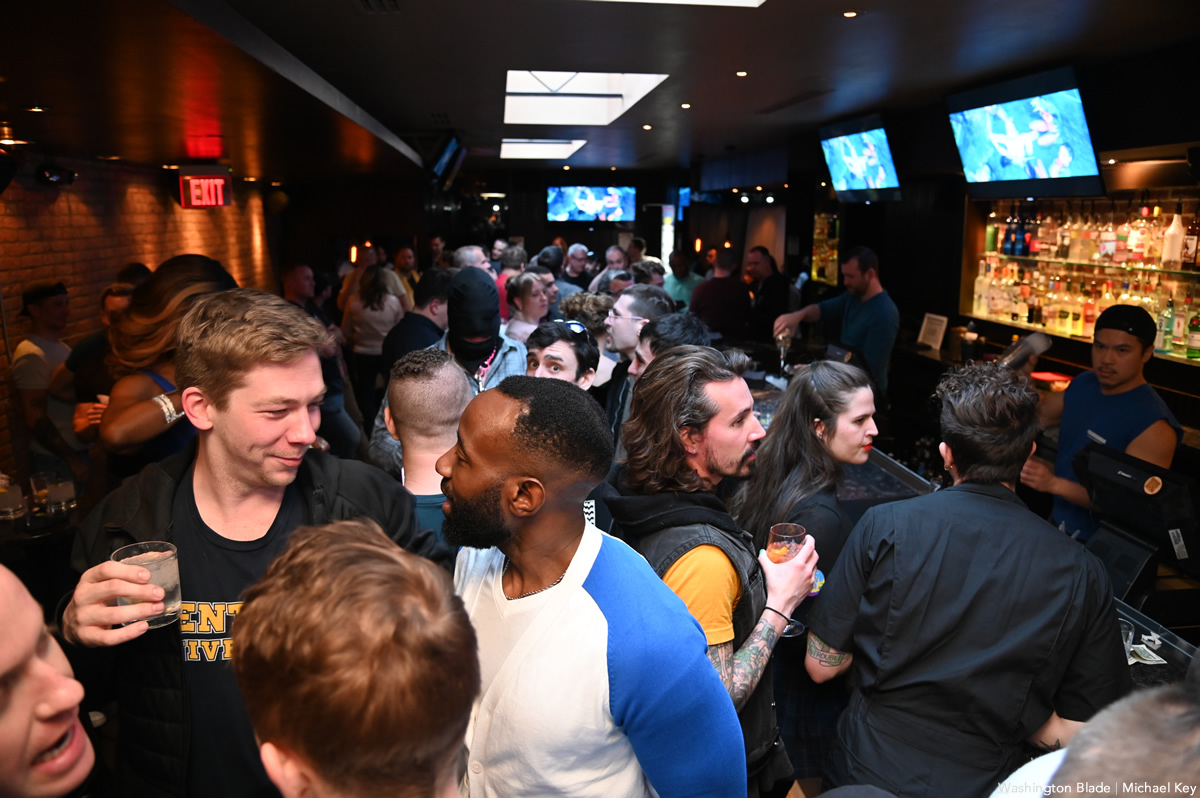 Wednesday, May 19
5 p.m.
Number Nine
1435 P Street, N.W.
Facebook
The gay bar Number Nine celebrates 11 years of business on Wednesday with an old school 2-4-1 happy hour.
DC Boys of Leather Happy Hour (fundraiser for DC Abortion Fund)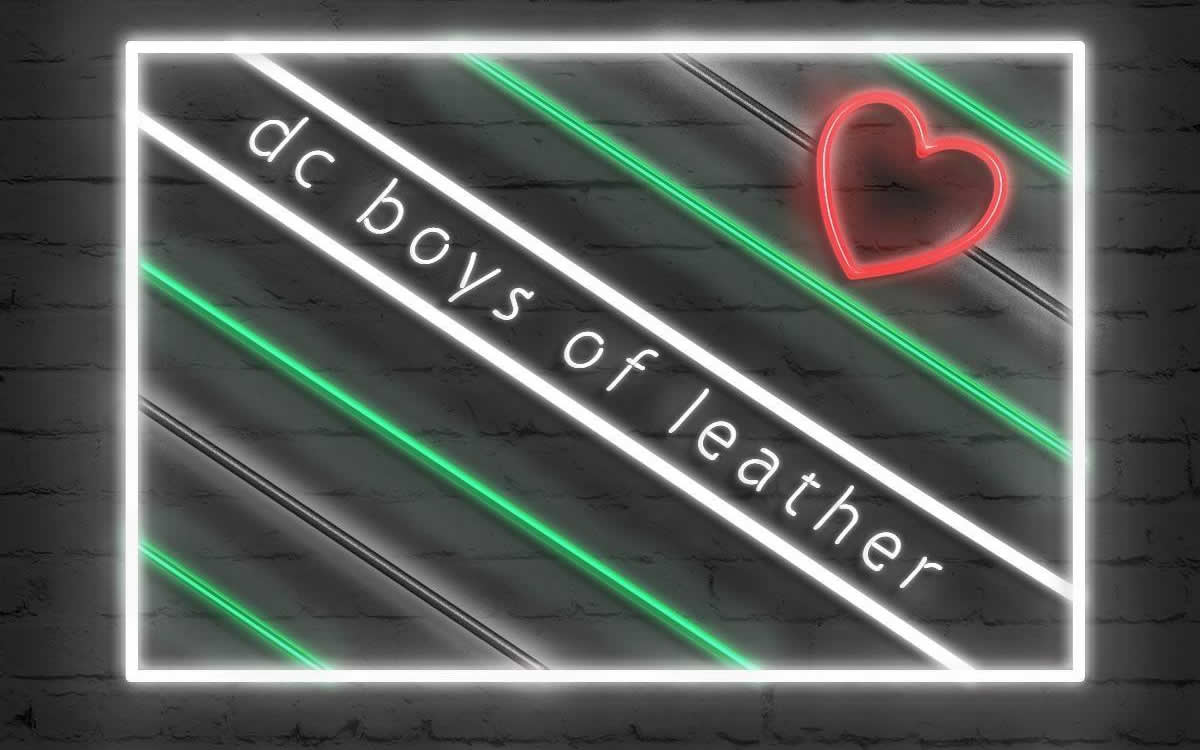 Thursday, May 19
6-9 p.m.
Trade
1410 14th Street, N.W.
Facebook
Join the DC boys of Leather for its monthly happy hour. This month's gathering is raising money for the DC Abortion Fund: a local DC organization that provides financial support for residents of and visitors to DC in their reproductive health care.
Taste of Point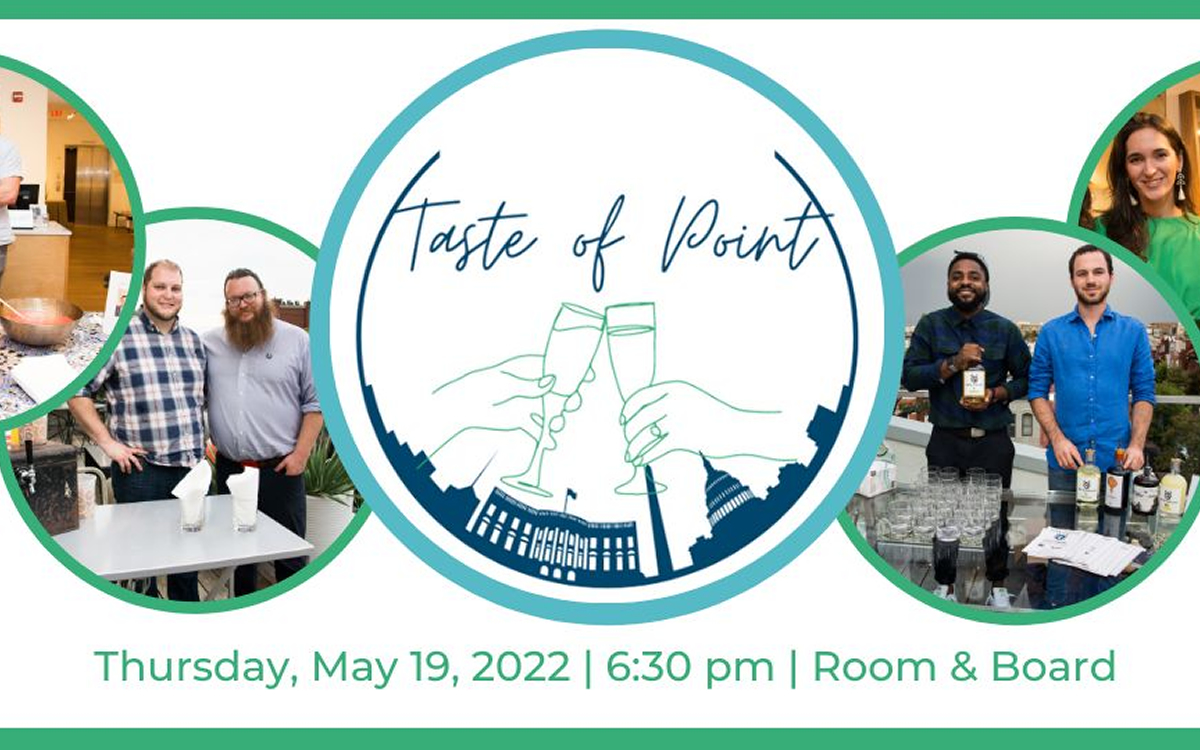 Thursday, May 19
6:30-8:30 p.m.
Room & Board
1840 14th Street, N.W.
$50-$100 advance / $120 door
Facebook
The Point Foundation, an organization that provides LGBTQ youth scholarships and mentorships, is holding its "Spring Garden Party" on May 19th at Room & Board. Several local restaurants are participating.
Blade Summer Kickoff Party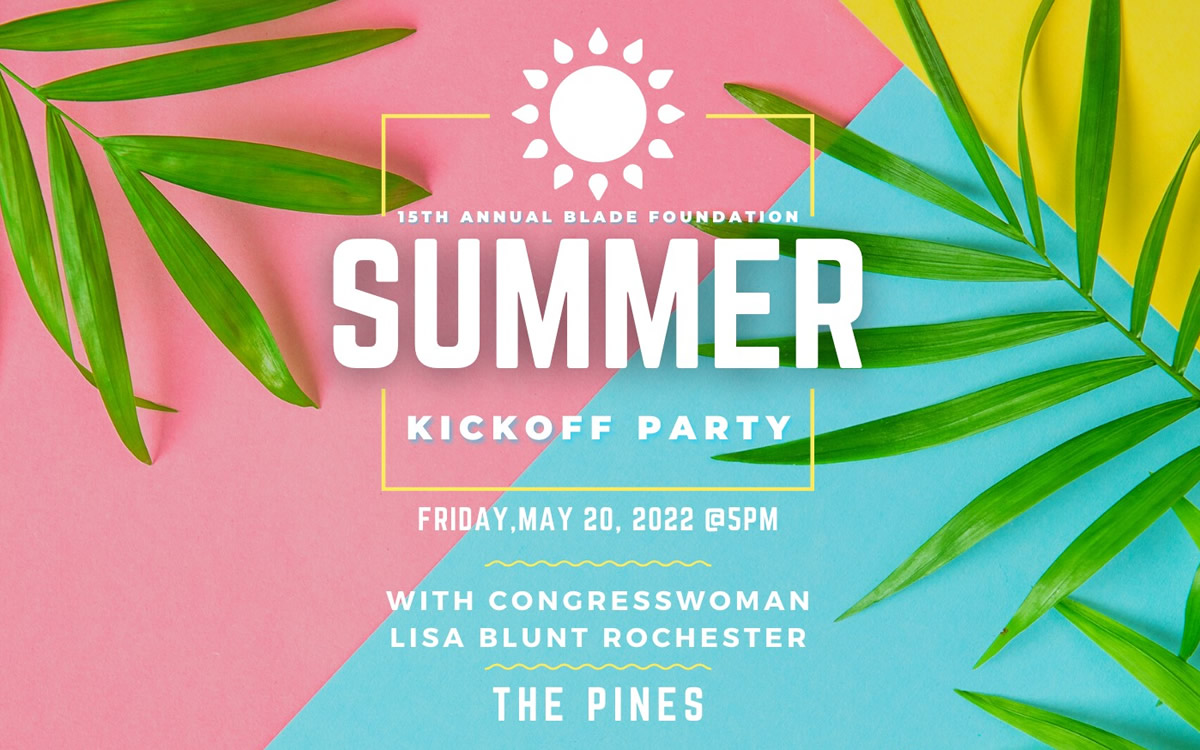 Friday, May 20
5-7 p.m.
The Pines
56 Baltimore Avenue
Rehoboth Beach, Del.
$20
Facebook
Join the Washington Blade for our 15th annual Summer Kickoff Party in Rehoboth Beach, Del. The special guest this year is Rep. Lisa Blunt Rochester.
Miss Freddie's 2022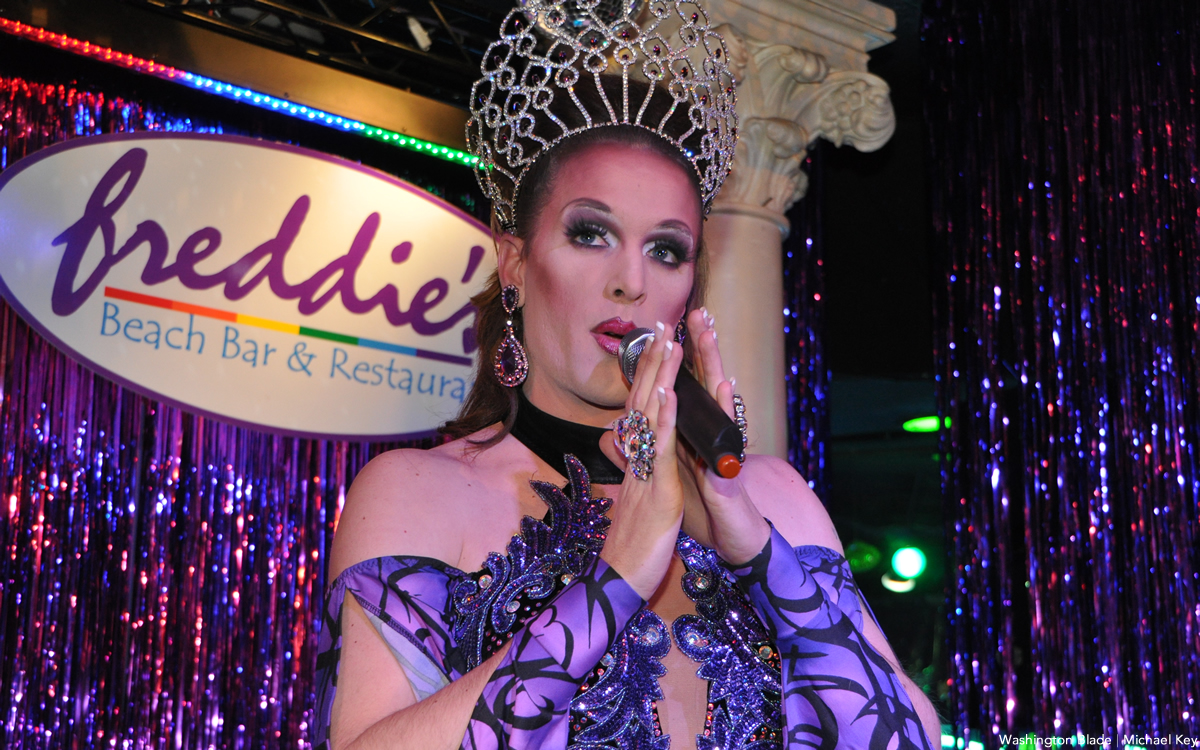 Friday, May 20
5-7 p.m.
Freddie's Beach Bar & Restaurant
555 23rd Street S
Arlington, Va.
$10 cover
Facebook
The annual Miss Freddie's drag pageant returns in person at Freddie's Beach Bar & Restaurant in Arlington, Va. on Friday.
Rough House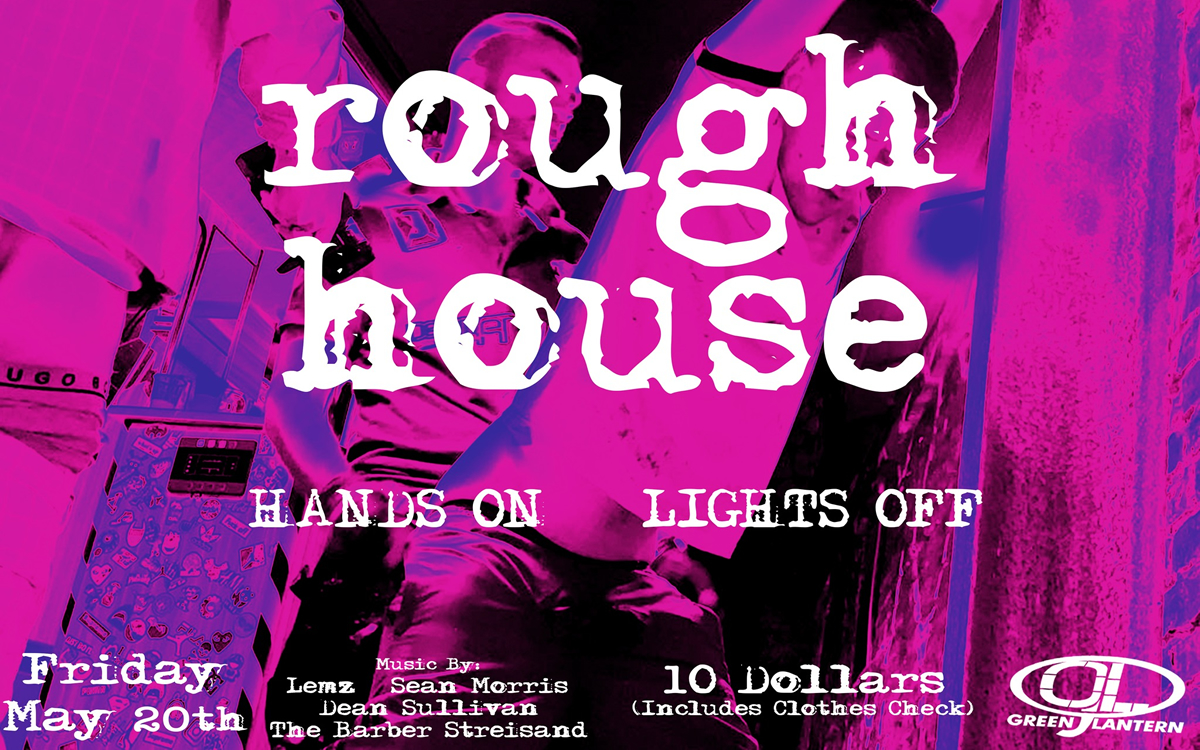 Friday, May 20
10 p.m.
Green Lantern
1335 Green Court
$10
Facebook
Join DJs Lemz, Sean Morris, Dean Sullivan and the Barber Streisand and check your clothes at the door for a night of "hands on, lights off" dancing.
Booty Cruise Tea Dance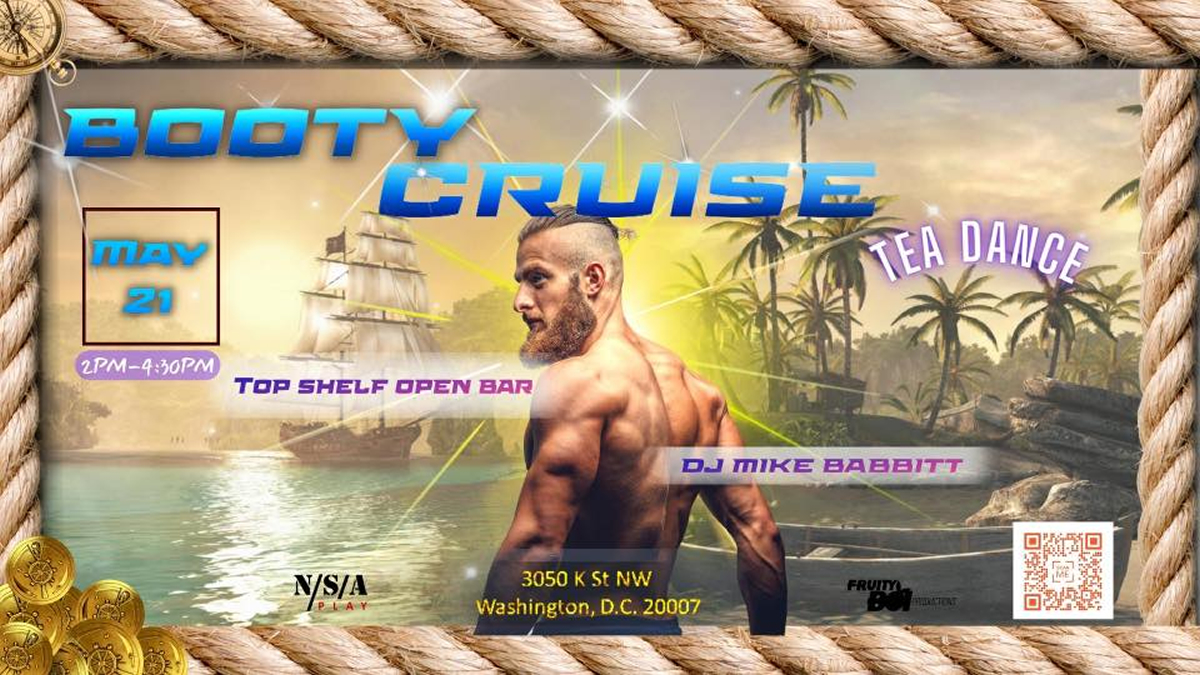 Saturday, May 21
2-4:30 p.m.
Potomac River
Meet at 3050 K Street, N.W.
$76
Facebook | Eventbrite
Set sail with Fruity Boi Productions & N/S/A Play on the Booty Cruise Tea Dance with an open bar on Saturday. The boat leaves promptly at 2 p.m.
Worthy Mentoring Pride Brunch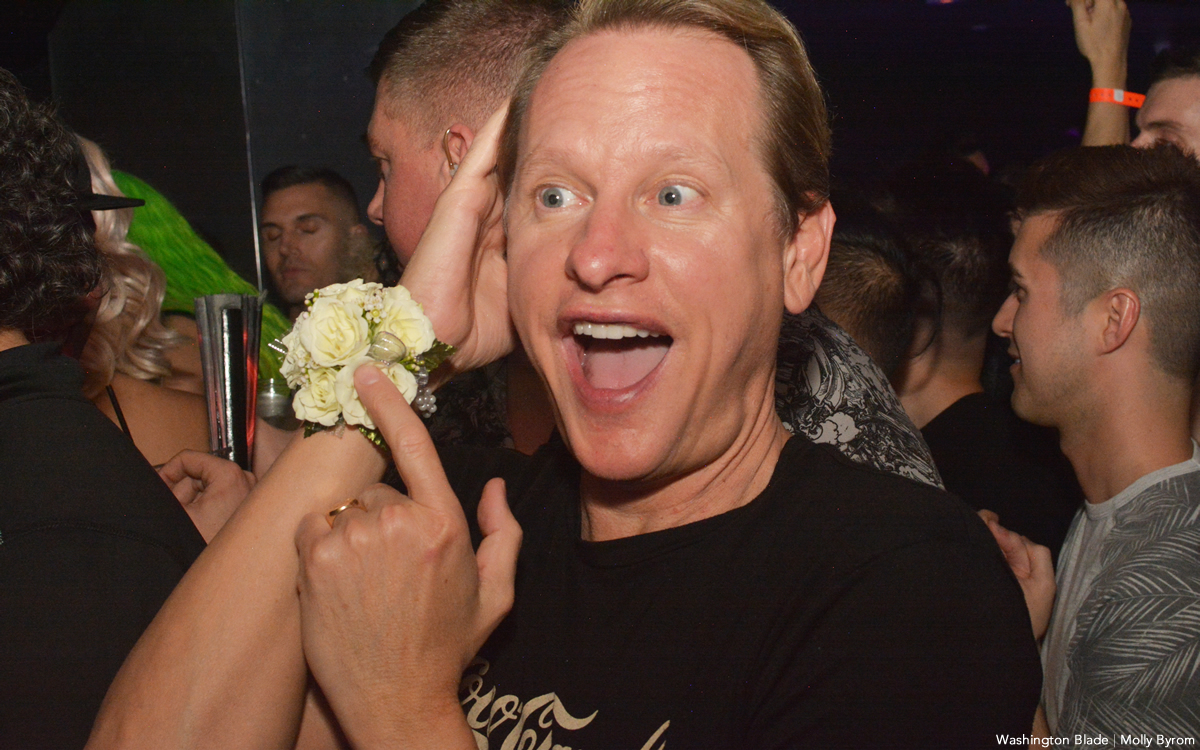 Sunday, May 22
12-3 p.m.
Four Seasons Hotel
2800 Pennsylvania Avenue, N.W.
$150+
Facebook | Website
Original "Queer Eye" guru Carson Kressley hosts the Worthy Mentoring brunch. With a gourmet brunch, bottomless drinks, multiple DJs, drag queens and a good cause, Sunday's event is one of the hottest tickets in town.
DC Gay Flag Football League Finals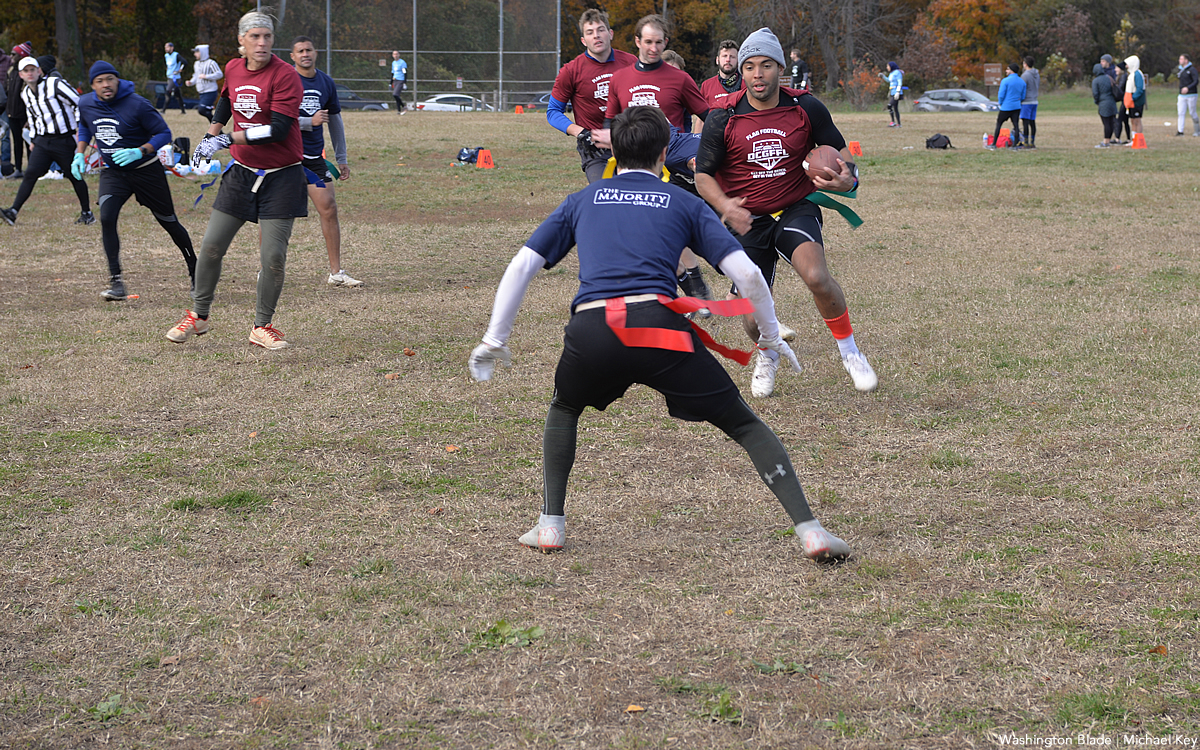 Sunday, May 22
games 10 a.m.-1 p.m. at Carter Barron Fields
afterparty and awards 3 p.m. at the Dirty Goose
913 U Street, N.W.
Website
The D.C. Gay Flag Football League holds their final games of the season at Carter Barron Fields and then celebrates with an end-of-season party and awards ceremony at the Dirty Goose on Sunday.
Onyx Code Red: Crimson Cosplay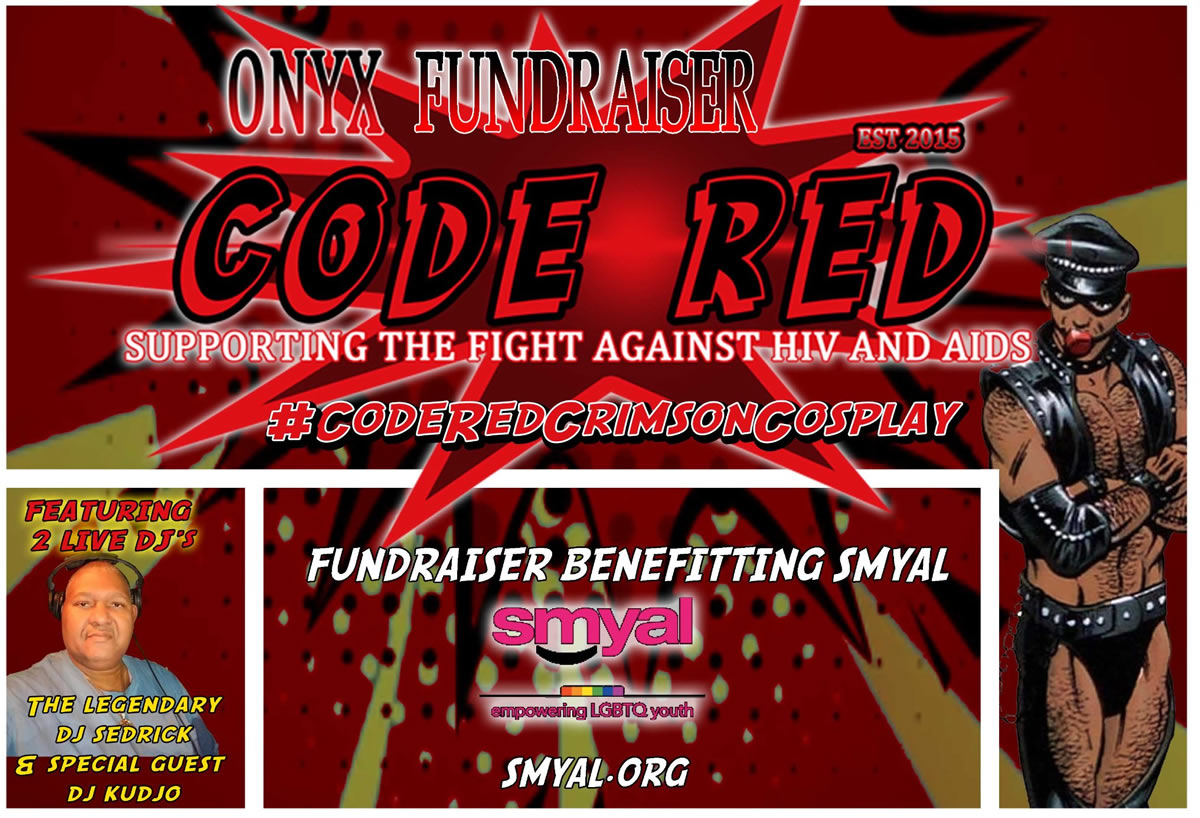 Sunday, May 22
9 p.m.-2 a.m.
5380 Eisenhower Avenue, Suite C
Alexandria, Va.
$25-$100
Eventbrite
Break out your leather, fetish, and kinky looks for a night of fun and a great cause. Red is the color, cosplay is the theme on Sunday night.
If you would like to let us know about an upcoming event, email [email protected] with details.
Disney donating all profits from Pride Collection to LGBTQ+ organizations and charities
"Disney has a long history of supporting LGBTQ+ organizations & charities- the Pride Collection is showing our support for the community"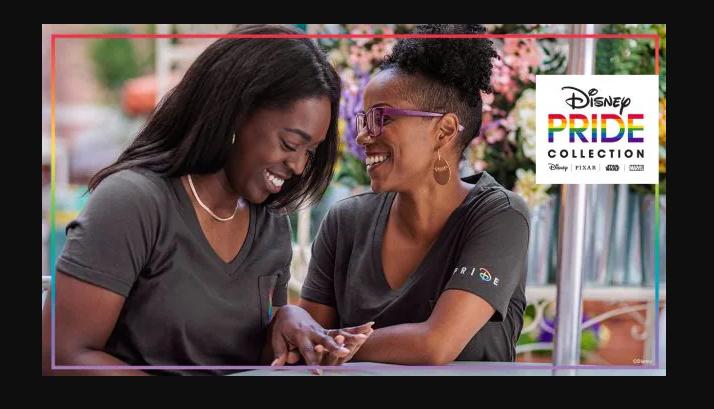 The Walt Disney Company announced Monday that it is donating all of the profits of its pride merchandise to charities that help the LGBTQ community. The announcement comes over the company's battles with Florida's Republican political leadership over the passage of the 'Don't Say Gay' measure and more recent government actions that removed the self-governing law over Disney-held properties known as the Reedy Creek Improvement District.
In a post on the company's blog, Disney Senior Vice President, Global Marketing Lisa Becket, who identifies a member of the LGBTQ+ community herself wrote:
"Disney has a long history of supporting LGBTQIA+ organizations and charities around the world, including GLSEN in the U.S. This year, we are further deepening our support. We will be donating all of our profits from the Disney Pride Collection sales now through June 30, 2022, to organizations that support LGBTQIA+ youth and families. This includes merchandise from Disney, Pixar, Marvel, and Star Wars.
In the U.S., profits from the collection will benefit GLSEN, PFLAG, The Trevor Project, Zebra Coalition, Los Angeles LGBT Center, LGBT Center Orange County, San Francisco LGBT Center and Ali Forney Center. Profits from other regions around the world will continue to support local charities in those countries. You can learn more about these organizations and their incredible, impactful work by visiting TWDCPrideCollection.com.
I'm proud to share just a bit about what we are doing for the LGBTQIA+ community and to joyfully celebrate Pride not just for the month of June, but all year-round."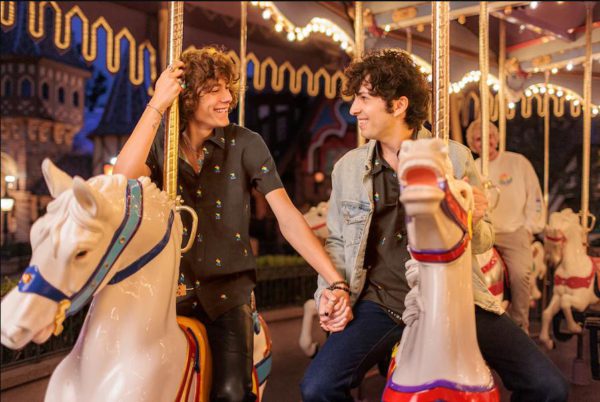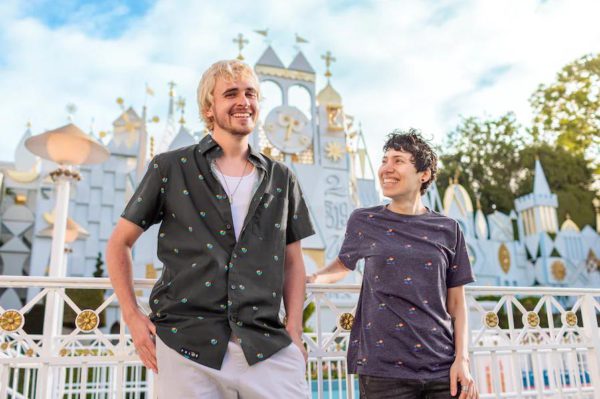 The company also noted:
"The Disney Pride Collection is just one way Disney Parks, Experiences and Products is showing our support for the LGBTQIA+ community during the month of June. There's plenty to celebrate at our theme parks and resorts, from entertainment and art displays to festive décor, Disney PhotoPass Service photo opportunities, and themed food and beverage offerings. We'll also be highlighting inspirational and celebratory stories about our guests, cast and community on the Disney Parks Blog and across our social media channels."
British soccer player comes out
Jake Daniels is Blackpool FC forward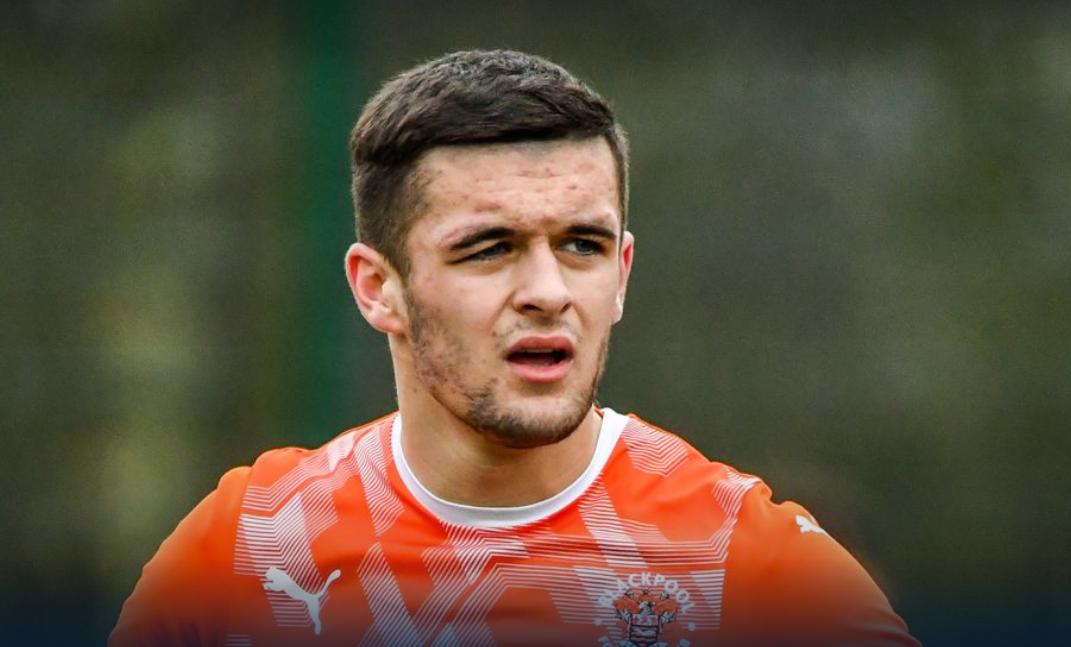 A 17-year-old professional soccer player has made history only the second person in the past 30 years to acknowledge their sexual orientation publicly in the sport in the U.K.
Blackpool FC forward Jake Daniels joins with Justinus Soni "Justin" Fashanu as the only two footballers to declare themselves openly out. Fashanu had come out in an exclusive with The Sun tabloid newspaper on Oct. 22, 1990, and later retired in 1997. He later passed away in London in May 1998.
Daniels made his announcement via a statement released by the team on its webpage:
"This season has been a fantastic one for me on the pitch. I've made my first-team debut, scored 30 goals for the youth team, signed my first professional contract and shared success with my teammates, going on a great run in the FA Youth Cup and lifting the Lancashire FA Pro-Youth Cup.
But off the pitch I've been hiding the real me and who I really am. I've known my whole life that I'm gay, and I now feel that I'm ready to come out and be myself.
It's a step into the unknown being one of the first footballers in this country to reveal my sexuality, but I've been inspired by Josh Cavallo, Matt Morton and athletes from other sports, like Tom Daley, to have the courage and determination to drive change.
In reaching this point, I've had some of the best support and advice from my family, my club, my agent and Stonewall, who have all been incredibly pro-active in putting my interests and welfare first. I have also confided in my team-mates in the youth team here at Blackpool, and they too have embraced the news and supported my decision to open up and tell people.
I've hated lying my whole life and feeling the need to change to fit in. I want to be a role model myself by doing this.
There are people out there in the same space as me that may not feel comfortable revealing their sexuality. I just want to tell them that you don't have to change who you are, or how you should be, just to fit in.
You being you, and being happy, is what matters most.
Jake"
The team itself also noted:
"Blackpool Football Club has worked closely with Stonewall and the relevant footballing organizations to support Jake and is incredibly proud that he has reached a stage where he is empowered to express himself both on-and-off the pitch.
It is vital that we all promote an environment where people feel comfortable to be themselves, and that football leads the way in removing any form of discrimination and prejudice."
The largest LGBTQ advocacy organization in the UK, Stonewall tweeted:
We are proud that Jake has felt able to share his truth with the world. To come out publicly as the first openly gay player in men's professional football in the UK in the last 30 years takes courage. We're honoured to be supporting him! 🏳️‍🌈⚽ https://t.co/4q1j9PSNxD

— Stonewall (@stonewalluk) May 16, 2022
Blackpool Football Club is a professional association football club based in seaside resort of Blackpool on the Irish Sea coast of England.