D.C. officer accused of anti-trans assault
Police chief says incident under investigation

D.C. police last week arrested a transgender woman for spraying a chemical repellent into the face of a man who she says called her names and assaulted her before identifying himself as an off-duty District police officer.
Chloe Alexander Moore, 25, was charged with simple assault following a 2 a.m. incident on Dec. 1 along the 1500 block of K St., N.W. According to court records, Officer Raphael Radon alleges that Moore squirted him with pepper spray in an unprovoked action following a brief exchange of words.
But two police sources said a sergeant and detective who responded to the scene determined through interviews with witnesses that Officer Radon initiated the altercation and may have committed a bias-related assault against Moore.
The police sources, who spoke on condition that they were not identified, said a night supervisor apprised of the incident by phone while at her office at the First District D.C. Police station overrode the recommendations of the sergeant and detective and ordered that Moore be charged with simple assault.
Officer Radon was not charged in the incident.
A police report filed in court identifies the supervisor as Capt. Michelle Williams, who was acting as the First District watch commander. The police sources said Williams gave the order to charge Moore in the case while speaking to officers on the scene by phone.
D.C. Police Chief Cathy Lanier said this week that the department's Internal Affairs Bureau was investigating the incident.
"Both the officer and the arrestee received medical treatment in relation to the occurrence," Lanier told the Blade in an e-mail. "Additionally, this matter was properly reported as per our protocols and is already under investigation. Rest assured we will also address these allegations in our investigation."
Moore, whose legal name is Alexander Moore, was taken to the First District at 101 M St., S.W., for booking and later to George Washington University Hospital before being transferred to the police Central Cellblock at 300 Indiana Ave., N.W., where she remained until being taken to court.
Court records show she pleaded not guilty before a D.C. Superior Court magistrate and was released on her own recognizance. She was scheduled to return to court on Dec. 13 for a status hearing.
Moore told the Blade the incident began when she and a female transgender friend were walking along the 1500 block of K St., N.W., and crossed paths with the man later identified as Officer Radon. Moore said Radon was with two friends, a man and a woman.
"We didn't have a lighter and we see a gentleman who had a cigarette lit," Moore said. "My friend goes and asks for a light and he said, 'Hey ladies, how you doing?' And we said we're doing fine."
According to Moore, as Radon got closer to the two he realized they were transgender.
"He was like, 'I'm not going to give you a light because you're a man,'" said Moore, who added that Radon suddenly became hostile and began making disparaging comments about her appearance, especially the dress she was wearing.
"He said he could see my dick and my balls. And he was very hostile and angry and I was afraid of what he would do and then he pushed me," Moore said. "Not knowing if he was going to really hurt me I got real scared and in self-defense I pepper sprayed him."
Moore said she immediately ran from the scene, with Radon chasing after her for nearly two blocks.
"He grabbed the back of my neck and he throws me on the ground," Moore said. "My midsection was on the curb and he puts his knee in my back real hard, and it caused a lot of pain."
It was at that time, according to Moore, that Radon pulled out his badge and identified himself to her as a police officer. Within seconds, she said, uniformed, on-duty police officers appeared on the scene. Minutes later she said she was placed in handcuffs and a short time later placed inside a police car.
"We stayed out there about three hours after it occurred, waiting to see what was going to happen," said Moore. "The police were talking among themselves and trying to make up their minds what they were going to do."
She said the officers initially ignored her request that they call an ambulance to examine her because she was in pain from being knocked down by Radon.
Eventually an ambulance arrived, but she observed Radon getting inside and being taken away.
"He was saying his eyes were burning," she said.
A police report filed in court says the incident began about 2:05 a.m. and that Moore was placed under arrest at 4:26 a.m.
"At approximately 0426 the undersigned officer was ordered to place D1 [Defendant 1] under arrest for simple assault," says the report prepared by an officer identified only as B. Dass.
"The order was given by the 1D Watch Commander (Capt. Williams) through Lt. Dykes. "Then D1 was transported to 1D for further processing," the report says.
The report gives Officer Radon's account of what happened, saying he told an officer responding to the scene that he was approached by "two transgenders who engaged him and [Witness 1] and [Witness 2] in conversation."
According to the report, Radon said the two transgender women asked him for a cigarette light and then asked him where he was going.
"It's unclear which witness pointed across the street to a club," the report says. "[Moore] then stated, 'We have everything better than where you're going for $10," the report said Radon told officers at the scene.
"Officer Radon then told [Moore], 'No thank you, I am not into guys." "And told [Moore] 'You don't know who you're talking to,'" the report says. "[Moore] then pulled out a can of pepper spray and sprayed Officer Radon in the face. Officer Radon then pulled out his MPDC credentials at which time [Moore] ran [eastbound] on K Street," the report says.
"Officer Radon gave foot pursuit and then an apprehension was made in the 1400 block of K Street. Both Witness 1 and Witness 2 collaborated [Radon's] statements," the report says.
But the report says two other witnesses backed up Moore's version of what happened. One of the two apparently is the transgender woman who was with Moore. The report, which does not identify any of the witnesses by name, suggests that Witness 3 may have been standing nearby and was not with any of the others involved in the incident.
"Witness 3 recounted the same story as D1 [Defendant 1—Moore]," the police report says.
Local attorney Dale Edwin Saunders, who practices criminal law in the District, described as "highly unusual" the decision by police and the United States Attorney's office to charge Moore in the case.
"This person would have never been arrested or papered if the complaining witness had been a civilian," Saunders said. "The defendant had two witnesses corroborating her version of the events."
The U.S. Attorney's office, which prosecutes most criminal cases in D.C., could not comment because it's a pending case, according to spokesperson William Miller.
Moore, who said she's unemployed, acknowledged that she had been arrested on an unrelated solicitation for prostitution charge on Nov. 20 along the 300 block of K St., N.W., in an area known to be frequented by transgender prostitutes. She called the arrest unjustified and said she is challenging it in court.
She said she's also planning to file a police abuse complaint against Officer Radon and was in the process of seeking assistance from Transgender Health Empowerment, a transgender advocacy group.
Transgender activist Jeri Hughes, who is on the T.H.E. staff, said transgender women who can't find work, often due to anti-transgender bias, sometimes turn to prostitution "to survive." Hughes said the facts surrounding Moore's interaction with Officer Radon strongly suggest her arrest was a "miscarriage of justice" and called on police to thoroughly investigate the incident.
Radon could not be immediately reached for comment.
HME Consulting and Advocacy stands on frontline of LGBTQ policy
Heidi Ellis is a consultant who doesn't take clients 'not aligned with my mission'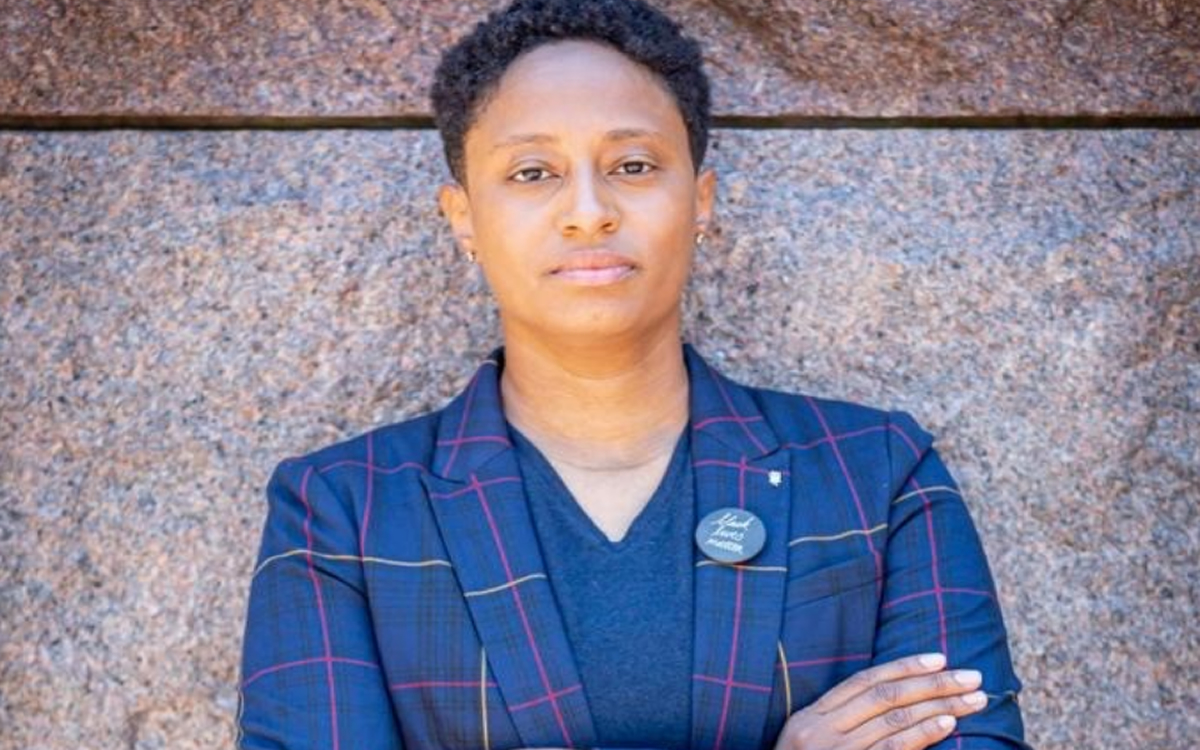 September is here, which means Congress and the D.C. Council return from their August recess and life for consultant Heidi Ellis quickly gets busy.
Her days are filled with negotiating with Council members, phone calls with clients, and policy planning for advocacy groups. The organizations she represents are looking to her to help them push policy and she hopes to guide them to victory.
Ellis's company, HME Consulting and Advocacy, came after years of working in the public and private sectors as a consultant. In 2019, Ellis decided to shift her focus to work that stood at the center of the intersections in which she lives. She sought to figure out how she could better serve her community as a Black queer Latino woman. Ellis recognized that there was a niche for mission-driven consulting in the District.
"I was sought out and recruited by a lot of organizations that wanted me and I took a beat, because I was like 'Do I want to go back into a machine where even if I do effect change, I have to answer to someone?'"she said, in reference to consulting agencies that were in pursuit of her talent. Ultimately, she decided against continuing her work under another company. "By doing what I do, I have much more flexibility for one to say 'Yes' but also to say 'No'."
Although Ellis has considered going back to working in the corporate space, she still loves the flexibility of being able to be nimble as a private consultant.
Although Ellis doesn't work entirely in the advocacy space, her consulting clients still align with her personal values. She joked that she differs strongly from the stereotypical money-driven D.C. consultant who sports Brooks Brothers suits on K Street.
"Even though I am a private consultant … my work is very much mission driven," she said. "I don't take any clients that are not aligned with my mission."
Her mission is simple, Ellis is "committed to elevating issues that sit at the nexus of education, mental health, LGBTQ+ individuals, and people of color."
"The more marginalized you are, the more you suffer from the failures of policy and the gaps of service," she said.
As a consultant in the advocacy space, Ellis does the behind-the-scenes work for organizations to help correct these policy failures and close the gaps. Whether she is facilitating training for companies to better understand how to serve their LGBTQ communities, or she is on the frontline of education policy changes –– Ellis aims to only do work that she is passionate about.
She said that the balance of her combined passion and level-headedness help her to build trusting relationships with her clients and in the end, "Get stuff done."
Since starting her organization, some of her proudest work has been done with the DC LGBTQ+ Budget Coalition. The coalition is made up of more than 30 organizations that aim to advocate for investments and policy changes that affect LGBTQ lives. As a leader of this coalition, her services include policy support, facilitation, training, initiative development and organizational redesign. Since she began leading the coalition, they have raised more than $5 million of investments in LGBTQ programs.
Later this fall, she will work with the DC LGBTQ+ Budget Coalition along with the ANC Rainbow Caucus to convene the first LGBTQ+ Housing Summit from Nov. 29-30.
"The one thing we all recognize is that housing is the common denominator of every other social affliction facing LGBTQ communities," she said.
At the summit they will focus on the barriers within the current housing system and explore revitalized approaches to dealing with the current housing market. To pre-register for the event, visit the LGBTQ+ Housing Summit website.
Comings & Goings
Former D.C. resident opens art gallery in San Francisco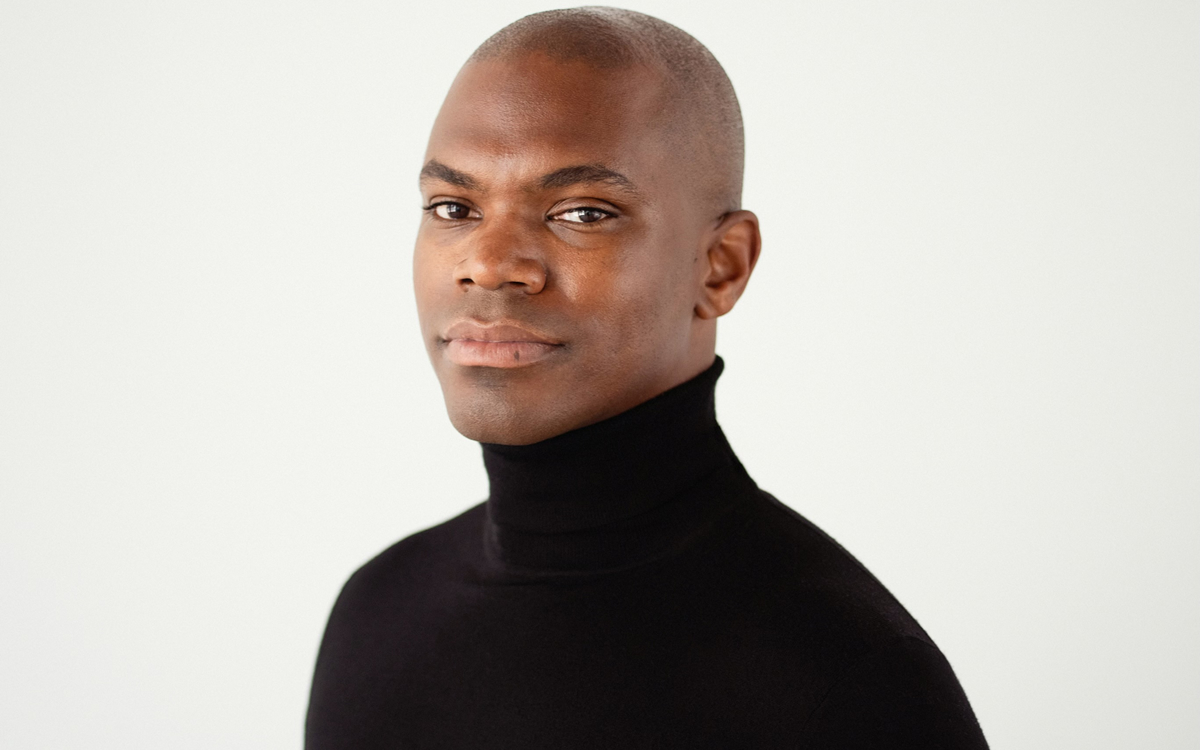 The Comings & Goings column is about sharing the professional successes of our community. We want to recognize those landing new jobs, new clients for their business, joining boards of organizations and other achievements. Please share your successes with us at: [email protected].
The Comings & Goings column also invites LGBTQ+ college students to share their successes with us. If you have been elected to a student government position, gotten an exciting internship, or are graduating and beginning your career with a great job, let us know so we can share your success.
Congratulations to Jonathan Carver Moore on opening his contemporary art gallery in San Francisco. The gallery specializes in working with emerging and established artists who are BIPOC, LGBTQ+ and women. As the only openly gay Black male-owned gallery in San Francisco, Moore is committed to amplifying the voices of the often-underrepresented artists through a Black queer lens. He said, "I want the gallery to be a place where the LGBTQ+ community and people of color walk inside and see themselves knowing that they belong. I want us to be able to collect work from and support underrepresented artists who are often overlooked, but add some much value to our culture."
Moore is also the founder of ARTUCATED, a digital journal that helps share, spotlight, and educate people about marginalized artists. Previously he was director of Donor Relations, Partnerships & Programming Director with the Institute of Contemporary Art San Francisco. He was Communications Manager, Rosenberg Foundation; and Associate Director of Public Relations, Out & Equal, San Francisco Bay Area.
Moore earned his bachelor's in Sociology, Women's Studies, from George Washington University in D.C.; and his master's in Public Relations, Advertising and Applied Communications, also from George Washington University.
Congratulations also to Jim Bobick on having his paintings included in a permanent collection by Saks Fifth Avenue. He said, "I am thrilled Saks Fifth Avenue chose my art for its permanent collection. I have long been a customer of the store and an admirer of the fashion designers represented there. I am especially pleased to know my work is on public view in the Chevy Chase, Maryland store. Not only did I grow up in the area, for part of my education I attended art school nearby, where I had the good fortune of studying under the notable painter Allen Dester Carter of Washington, D.C., whose work is in the Smithsonian collection. My ties to the Washington area art scene and my love of Saks makes this professional moment especially important to me. I am grateful and honored the store chose my paintings for their collection."
He has had numerous exhibitions of his work, including: Gallery 101 Fort Lauderdale, Fla. (solo); Coral Springs Museum of Art, Coral Springs, Fla. (group); Studio B "Delicacies" Washington, D.C. (group); Columbia Art Center "Abstract Paintings" (solo); and Gallery 50 "Freestyle" (solo) Rehoboth Beach, Del. He has been written about in several publications including Michael Mills, Jim Bobick Creates Landscapes of the Mind at Gallery 101, New Times; Arterpillar South Florida Arts Blog; Stefan Braham, Eclectic Expressions, Coastal Style Magazine; Artist Looks Beyond the Temporal Beauty, Coast Press.
He earned his bachelor's in Visual Arts, University of Maryland, College Park, Fine Art; and attended the Maryland College of Art and Design.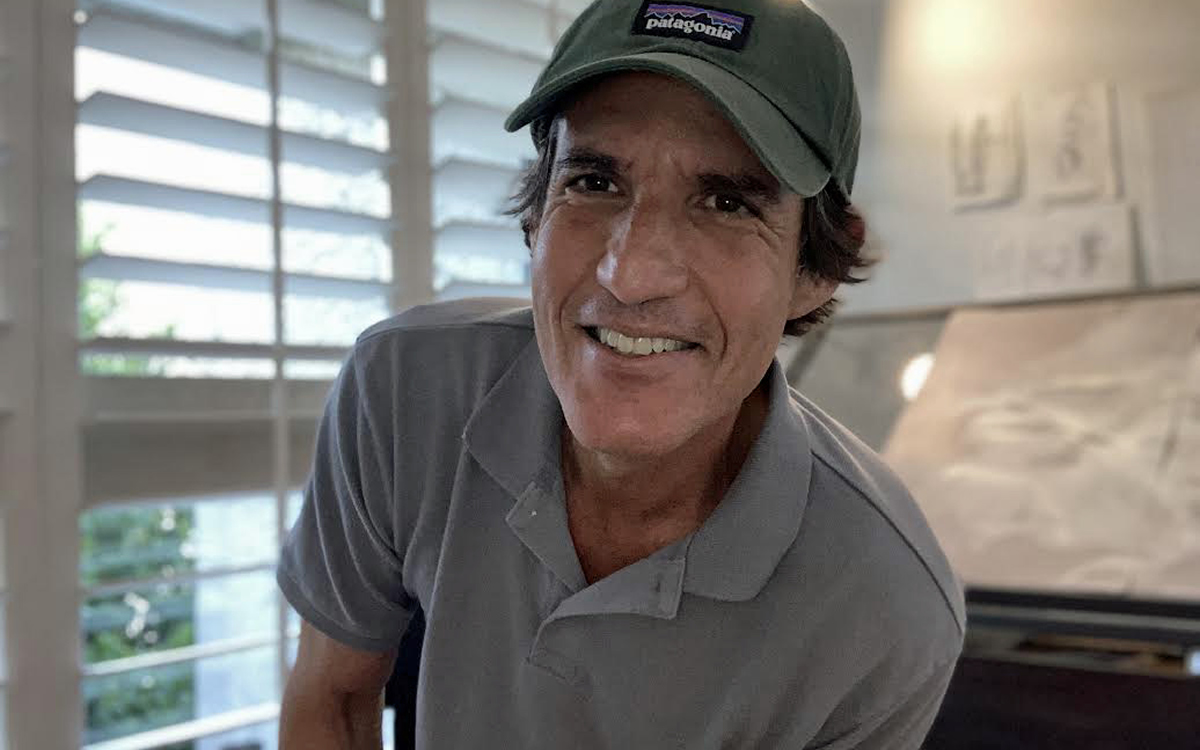 2023 Best of LGBTQ DC Readers' Choice Award Finalist Voting
Vote for your favorite finalists through October 2nd!