Queery: Mara Levi
The lesbian indie singer/songwriter answers 20 gay questions

Mara Levi has made several shifts in her adult life. She came out in 2000 and was in a long-term relationship for five years, which found her and her ex moving from Massachusetts to D.C. where she lived for five years.
Frustration in that relationship — which ended in mid-2008 — inspired many of the songs on her latest album, "We Listen to Fools," which dropped in October. She's touring the album now — look for a D.C. show with her band the Pushovers on Feb. 26 at the Atlas Performing Arts Center (details here) and will be in the Midwest this month. It's her third project.
Levi, a veteran performer at Capital Pride, Phasefest and many D.C. venues, moved to Brooklyn in November 2009 to be with her new girlfriend/fiance, Meredith who, at the time, was in law school there. Levi is also continuing her education — she's in a graduate program at New York University and plans eventually to teach music. She hasn't given up on the touring musician/singer-songwriter lifestyle, but says several years of breaking even — an accomplishment, she says — gave way to some practical considerations.
"I consider myself a pretty accomplished musician but I've never said I was good at marketing, business, all those other important components that go into it," Levi says. "You start thinking about savings and wanting to have kids and all those things that are just not realistic if you're breaking even."
The Shaker Heights, Ohio, native is still friendly with her ex and spends time in Washington visiting the two cats they had together — Herbert Hoover and Calvin Coolidge.
Levi enjoys word games, web design and carpentry in her spare time. She likes to relax on the beach in Mexico.
How long have you been out and who was the hardest person to tell?
My family was hard to tell, not because I was concerned about their reactions, but because they were the first people I told. After that, and after they reacted with openness and love, I didn't really worry about coming out to other people.
Who's your LGBT hero?
My Uncle Jeff. We haven't talked a ton about gay things, but I know he has done a lot of political work to make being gay easier for all of us, and he always set a fantastic example for how being gay can be an important part of your life, but also how wonderful it is to do good things for all people.
What's Washington's best nightspot, past or present?
Phase 1.  Always my favorite, always welcoming to all, and always red.
Describe your dream wedding.
I'm planning it right now.  It involves flamingos and smoke machines.
What non-LGBT issue are you most passionate about?
Social justice in education.
What historical outcome would you change?
The ninth game of the 1997 World Series. Specifically the ninth inning, because that's where the Indians lost it.
What's been the most memorable pop culture moment of your lifetime?
When the Pushovers (my band) played at the 9:30 club!
On what do you insist?
Fairness. Life can be fair if we all make it so.
What was your last Facebook post or Tweet?
Vamonos al Mexico. (Not sure if it was correct Spanish grammar, but it's what I posted.)
If your life were a book, what would the title be?
"Just a Few More Miles"
If science discovered a way to change sexual orientation, what would you do?
You mean change sexual orientation so that gay people could un-gay themselves (or vice versa)? I would lobby to remove science from schools because clearly science would be a waste of time in that scenario.
What do you believe in beyond the physical world?
A universe of love and compassion.
What's your advice for LGBT movement leaders?
Sometimes compromise and baby steps are important, but sometimes making a stand on principle and drawing a line in the sand is equally important.
What would you walk across hot coals for?
My family, my friends, my pets and a plantain enchilada with mole sauce.
What LGBT stereotype annoys you most?
Wait, there are gay stereotypes? I thought we were all open-minded individuals who saw individual expressions of sexuality as enriching personality traits, not a defining characteristic. We're not?
What's your favorite LGBT movie?
"But I'm a Cheerleader"
What's the most overrated social custom?
Fashion. Give me a pair of sweatpants, some comfy shoes and a T-shirt and I'm happy as a pig in a puddle.
What trophy or prize do you most covet?
The Nobel Prize for chemistry. I keep coming so CLOSE!
What do you wish you'd known at 18?
How (and why) to network.
Why Washington?
D.C. is small but active, friendly, clean, easy to get around and clean (yes, a second mention was necessary). I miss living in D.C. very much and hope to come back some day.
D.C. restaurants offer something for everyone this Valentine's Day
From romantic prix-fixe options to a 'single AF mixer'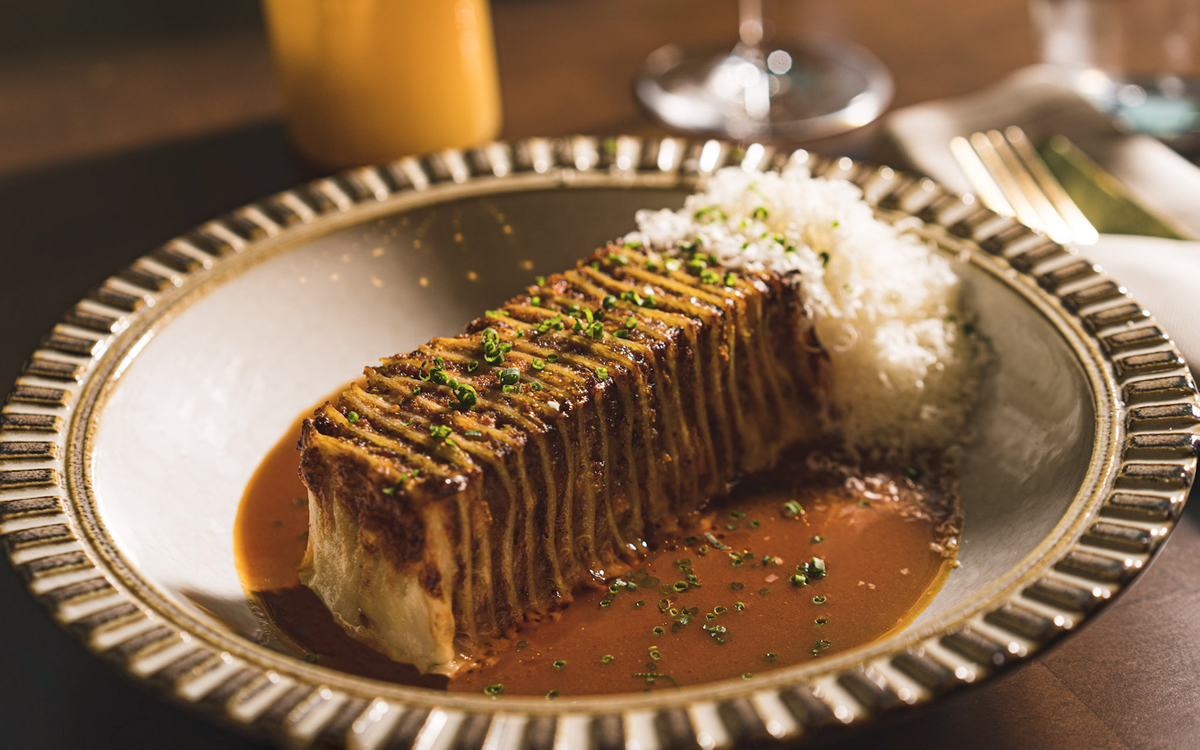 Whatever Valentine's Day means to you, there are plenty of places around D.C. for an excellent prix-fixe dinner or raging party with pals/gals/side pieces. Below are just a few options for what's available:
Couple Options
Hot new French restaurant L'Ardente and its infamous 40-layer lasagne is offering an extended Valentine's Day dinner, from Friday, Feb. 10, through Tuesday, Feb. 14. Couples can choose from the regular menu or a five-course tasting menu ($250 for two), which includes passion fruit caviar martinis.
Sababa Cleveland Park will serve a four-course, prix-fixe menu for two on Feb. 14. The menu ($120 for two) includes beet hummus, heart of palm salad, and a date tahini tart (and lots of romance-themed puns).
Cafe Riggs, in the Riggs Hotel, is serving not just a dessert special, but also a hotel package. Hotel guests can enjoy a Valentine's Brunch in Bed enhancement with the option to a build-your-own mimosa flight or coffee while enjoying a Petit Déjeuner (French continental breakfast) in your room. Reservations are available through OpenTable.
Lyle's, in the Lyle Hotel, will offer a prix-fixe dinner menu at $85 per person that will be available the weekend before and after Valentine's Day as well as on the holiday. Reservations are available through OpenTable.
Ellington Park Bistro, in the St. Gregory Hotel, is offering a Valentine's Day menu as well as the regular a la carte menu. The menu will highlight sweet flavors, and includes dishes such as Butternut Squash Soup, Sweet Shrimp Wontons, and Raspberry and White Chocolate. Reservations available through OpenTable.
The Fairmont Georgetown is offering a decadent Valentine's Afternoon Tea on Feb. 11, 12, and 14 inside overlooking the courtyard, with petit fours, scones, and savory sandwiches like an oak-smoked cheddar and spiced pear chutney. Tea is served from 1-4 p.m. ($75 per person), with the option to add a glass of G.H. Mumm Champagne.
Nicoletta Italian Kitchen will host a Valentine's Day Pizza Class on Feb. 11, teaching everyone to make their own heart-shaped pie, while enjoying arancini and wine. And for those looking for something a little less hands-on, Nicoletta will offer a special Valentine's Day menu on Feb. 14, complete with heart-shaped pizzas (made by the chef this time), as well as three special dishes – a clam appetizer, calzone, and lobster raviolo.
Waldorf Astoria Washington DC in the storied and renamed Old Post Office has an old-school option to "pen letters of love over dinner to share with a special someone." Valentine's Day guests will all receive a custom piece of stationary at their time of seating in addition to a menu of inventive dishes with a selection of elevated ingredients. Reservations can be made on SevenRooms.
Immigrant Food+ is serving a three-course menu for two, with options for vegetarian and pescatarian guests. There's also a featured wine list from all female growers/winemakers including a special Galentine's Day Flight of a Brut, white, and red.
Non-Couple Options
Brookland's Finest Bar & Kitchen will offer a special "Salty & Bitter" bar menu over Valentine's Day weekend, complete with salty snacks and bitter beverages. Snacks include chicken fingers and pretzel bites with truffle oil; drinks include espresso martinis and black Manhattans.
El Techo is throwing a Broken Hearts Club this Valentine's Day (2/14). The tropical oasis rooftop is "helping single guests nurse their wounds" with a free shot of tequila for everyone who goes by on Feb. 14. It's also offering a Taco Tuesday deal, which features three tacos and choice of a margarita or beer for $22.
Washingtonians that find themselves ready to mingle this year can head to Fight Club's Anti-Commitment Ball on Saturday, Feb. 11. The party, from 8 p.m.-1 a.m., will feature DJ Daniel Biltmore spinning live tunes, food/drink specials, and Jell-O shots. Tickets not required. Food and drink items available a la carte.
The National Union Building at 918 F St. is bringing out its "certified fun sommelier" for a wine tasting event. Two sessions (Feb. 12 and Feb 13, both 6:30 p.m.) offer six wines, from fizzy to deep, dark red. Bottles will be available for purchase to take home. Tickets are $35-$45 through Eventbrite.
NoMa's WunderGarten is hosting a "Nice Try Cupid Anti-Valentine's Day Single AF Mixer" on Feb. 14, 7-11 p.m. Tickets are free but reservations recommended via Eventbrite.
How is the 2023 real estate market starting off? 
And what we can expect in the coming months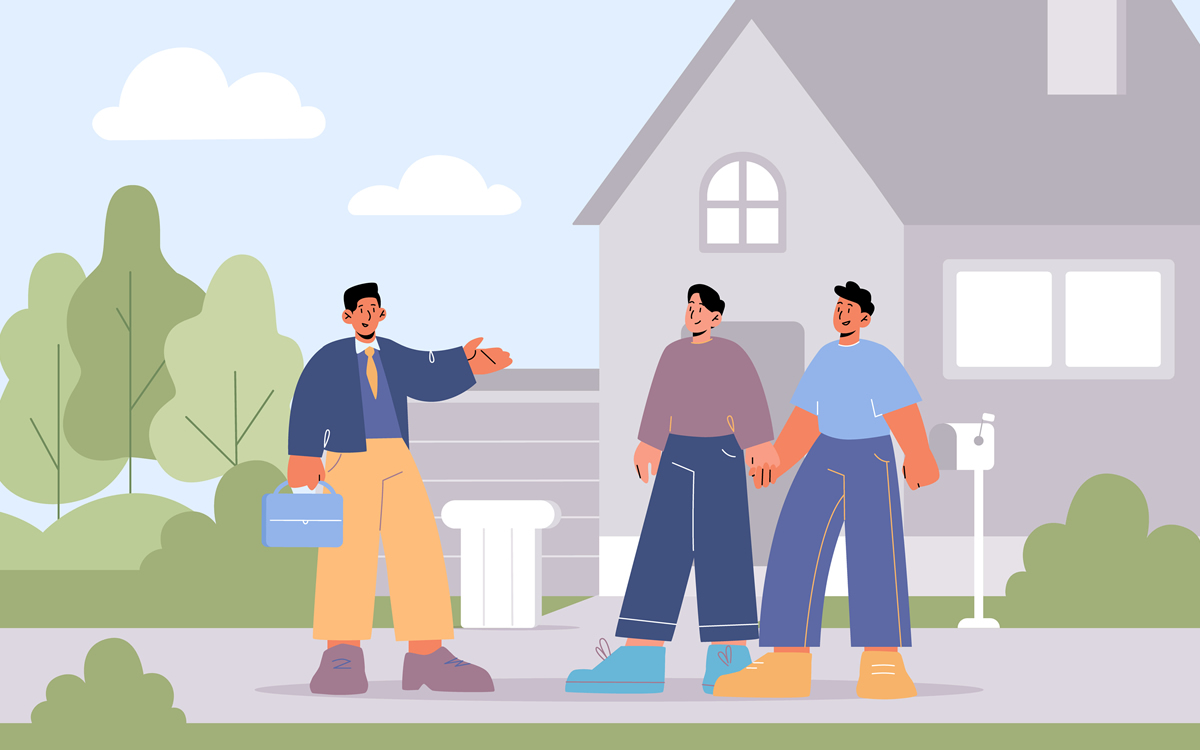 One interesting statistic is that there was a 25% increase in weekly mortgage applications two weeks ago, according to a CNBC story I read recently. Yes, mortgage applications are down from an entire year ago, but they are starting to rebound, as the interest rates have started to soften a little bit over the past few months.
Another interesting statistic I heard is that in the last quarter of 2022, 42% of sellers were giving concessions to buyers at the closing table, a 10-year high, according to an article in Money magazine.
No one has that proverbial crystal ball, but it does seem like I have heard, anecdotally, from many agents that the buyers are starting to come back out into the market. They are realizing that there might be concessions they can get from the seller, they can do the home inspection, and maybe even ask for repairs or credits, and not feel like they must walk blindfolded into the housing market without some sense of confidence.
Sellers are also getting creative with attracting buyers. Some sellers are trying to find lenders that will help the potential buyer find a competitive interest rate or will offer to pay part of the buyer's cost to buy down the rate for the first few years of the loan. Some sellers are hiring home inspectors, prior to listing their homes on the market, to do an inspection of their home and then doing the needed repairs before it even hits the market, which should provide a cleaner and smoother contract period for the buyer AND the seller.
During 2022, D.C. raised the HPAP (Home Purchase Assistance Program) amounts. Those who qualify to use the program for down payment assistance can get thousands of dollars more for their down payment, and the income limits were raised also, meaning more people qualify to use the program.
As we all know, a lot can change over a year, but Q1 2023 seems like it is starting off with a busier real estate market than the last quarter of 2022. Buyers seem to feel more confident to get back into the market, and many sellers are willing to work with all types of buyers to get their homes under contract, sold, and to move forward with their lives.
If you have any questions about these programs or thoughts about moving into the market in 2023, don't hesitate to reach out.
Joseph Hudson is a Realtor with the Rutstein Group of Compass. Reach him at 703-587-0597 or [email protected].
Spring market readiness: buyer's edition
Get ready for more inventory and faster sales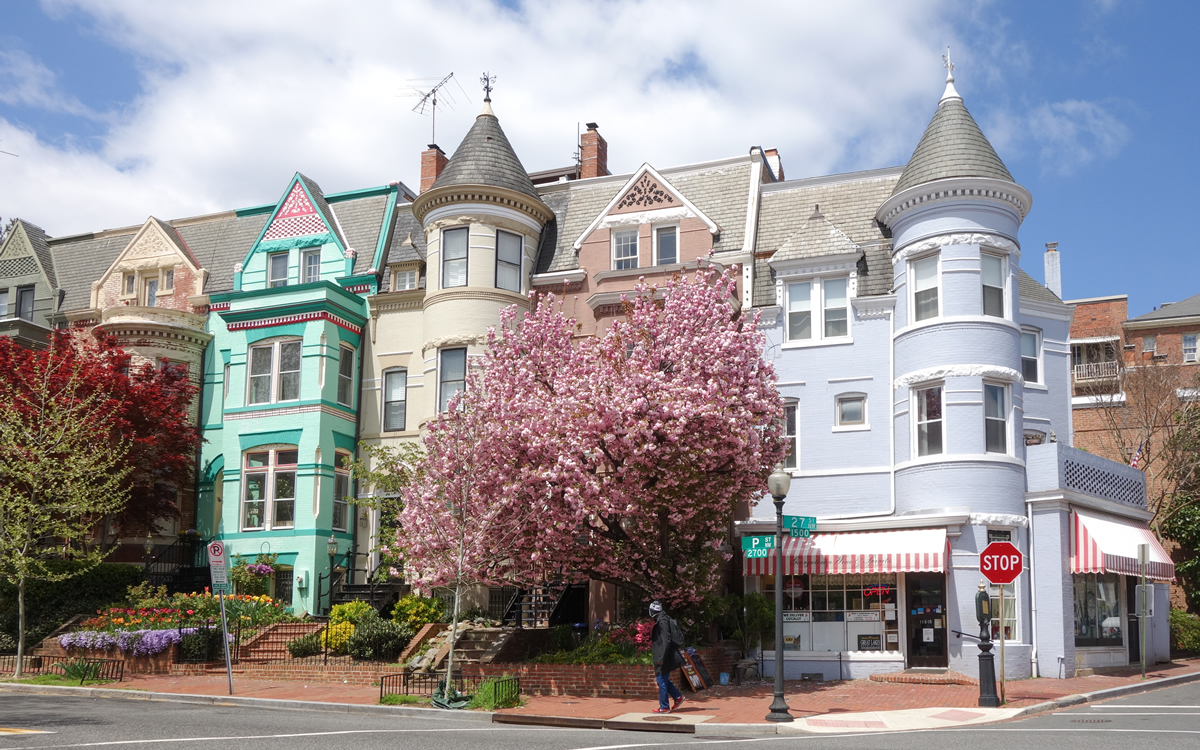 Here in the D.C. metro area there are historically two cyclical "busy" times in the market. Spring market, which falls between February through June/July, and fall market, which is around August until about November. Honestly, the D.C. metro market is historically always pretty active, however the spring and fall markets are those times where we see an increase in inventory, open houses attendance, open house traffic and properties selling quicker. As we are heading into the spring market time (historically begins after the Super Bowl, aka the Rihanna concert for my non-sports folks that is Feb. 12) I wanted to go over a few tips to do NOW in order to make sure you are ready to go.
PICK A QUALIFIED REAL ESTATE AGENT
It is vital to work with a real estate agent that you can trust. I often tell my clients that we are about to get real intimate and basically start dating. The home buying process involves many late night phone calls, weekends spent driving around looking at properties and learning truly what a client wants. For this very reason you should feel comfortable with your agent. You need someone who will speak your language as well as speak the language of negotiating and get you into a home.
Where do you start looking for a real estate professional? For starters, I am sure you know one real estate agent in D.C., but if you don't, look to friends and family. Ask if they know of a great Realtor and then go from there. It's not always the agents that are plastered all over bus stops or grocery carts that you should gravitate to; do some homework and seek an agent who writes for the Washington Blade, was voted Best DC Realtor by the Washington Blade readers (aka me – and this is totally a joke – maybe).
PRE-APPROVAL
This is almost more important than selecting a real estate agent. Find a lender who will fight for you. One thing as a listing agent that I love to see is when a buyer's lender calls me when a purchase offer is submitted to tell me how wonderfully well qualified their clients (aka you) are and that they will fight to keep the transaction on the estimated timeline. This illustrates that you have a team behind you that supports you and your goal of purchasing a home. When I get a call from a buyer's agent that they have submitted an offer for their clients and this is why they are the most well-qualified buyers and love the home right before I get a call from a lender who speaks highly of their buyer clients and the buyer's agent — chef's kiss — it truly does make a difference.
Where do you start looking for a lender? Well once you meet an amazing real estate agent, ask who they would recommend. Please note that we as real estate professionals are not allowed to receive any kickbacks from lenders or service providers. I always provide a list of lenders that I have worked with in the past that have performed well – it's your duty to research and speak to those lenders, and more, in order to select the one that is best suited for you.
UNDERSTAND YOUR CURRENT LEASE
This is one that is often overlooked. You should have a look over your current lease. Reviewing your lease will give you timeline info as to when you can start your search and what timeframes you are working with. For example, if you are on a month-to-month lease currently then you can begin your home search now. You will need to give your current landlord a 30-day notice that will likely line up with a 30-day closing period, which is pretty standard here in the D.C. metro market. If you have a lease with a few months left, it's important to understand what a possible lease break would look like from a financial perspective or if you are not willing to break your lease then it will give you a timeframe of when you can start the home buying process.
DON'T LOSE SIGHT OF THE GOAL
This is super important. While the market has changed in the past few months, we are still not out of the water completely. The ripple effect of COVID and the constraints on the housing market will be seen for a while longer. While you might not have 15 offers on a home it's likely you could still expect two or three. Even though we are heading into the spring market where there is historically an increase in inventory, we are in such a shortage currently that it's even more vital now than ever before to ensure you are ready to rock and roll.
The home buying process can truly be a fun process. By following the steps above and ensuring that you are well equipped and positioned to start off the spring real estate market there is little doubt that you will meet your goal of becoming a homeowner this year.
Justin Noble is a Realtor with Sotheby's international Realty licensed in D.C., Maryland, and Delaware for your DMV and Delaware Beach needs. Specializing in first-time homebuyers, development and new construction as well as estate sales, Justin is a well-versed agent, highly regarded, and provides white glove service at every price point. Reach him at 202-503-4243,   [email protected] or BurnsandNoble.com.