January 13, 2011 at 2:34 pm EST | by Terry-Ann Gardemal
How to accumulate wealth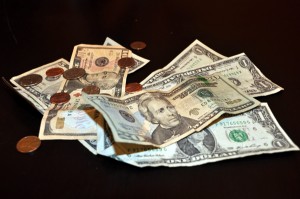 So far in this series, we have described the three layers that make up the basic financial planning pyramid — protection, accumulation and distribution.
We provided an analysis of the protection component describing how it is essential to make sure you and your loved ones are protected as much as possible from significant unexpected events that could derail your longer term goals if you are not prepared to deal with them.
Examples include premature death, disability and job loss. We then introduced the second layer, accumulating wealth. We discussed how you should assess your cash flow to determine how much you can set aside for savings, what goals you could be saving for and how much you need to save to help you reach your target.
We also discussed that various savings and investment vehicles can be earmarked for particular goals and are not necessarily appropriate for all goals.  This article will continue to focus on the accumulation layer, delving deeper into strategies for managing the money you've accumulated.
Start by assessing your ability to stomach the ups and downs of the markets and try putting that in the context of meeting your goals within a particular timeframe. All investment involves risk, and, in general, the more risk you take, the higher the potential reward.
This is a personal decision and only you can decide how much risk you can tolerate. Once you have gauged your risk tolerance and determined your investment time horizon, it is time to determine an asset allocation strategy that is right for you – one that helps you meet your particular goals while trying to minimize the amount of risk that can get you there.
What is an asset allocation strategy? It is a method of deciding what mix of asset categories, for example stocks, bonds and cash, among others, will help you meet your goals. This is a complicated and extremely important part of your money management strategy and we advise consulting a financial professional who can help you navigate this process.
For example, if you believe you are risk averse, you may decide to invest only in bonds and cash for your retirement. However, if your retirement is far off, this strategy may result in you falling short of your goals. If you take more risk and include some equities in your asset allocation strategy, you may increase the chances of meeting your goals. Equities do involve more risk and their performance is more volatile than bonds and cash. However, equities typically outperform inflation as well as cash and bonds over the longer term.  Finding the balance can be difficult.
What we have described is one of the fundamental principles of managing your investment dollars. The vast majority of the success or failure of your money management strategy is determined not as much by the specific holdings in your portfolio, as by having the correct asset allocation strategy, sticking to the strategy through good and bad times and rebalancing your holdings periodically to make sure your assets are distributed according to your defined strategy.
Your overall goals may change and your tolerance for risk may go up or down too and your strategy may then have to be modified. A financial professional can help you make adjustments when necessary and make sure you are staying on the right track.
In the final installment of this series, we will discuss the third and top layer of the financial planning pyramid, the distribution phase. We will touch on living off of your accumulated assets, preserving assets for your heirs and making plans to transfer remaining assets to people, charities or institutions.
This material is for informational purposes only and is not intended to act as specific advice. Please talk to a financial professional prior to investing.