Md. House committee votes to advance marriage bill
Full House vote final step; governor has pledged support

In a dramatic turn of events, the chair of a committee in the Maryland House of Delegates cast the deciding committee vote on Friday for a same-sex marriage bill, keeping the bill alive and allowing it to go the floor of the House for a final vote next week.
Del. Joseph Vallario (D-Prince George's County), chair of the House Judiciary Committee, indicated earlier that he would likely not vote for the bill. But he cast a "yes" vote on Friday when it became known that another committee member and co-sponsor of the bill, whose support faltered earlier in the week, would vote against it.
The committee voted 12 to 10 to approve the bill and send it to the floor of the House of Delegates.
The vote to approve the bill came after the committee defeated several proposed amendments introduced by opponents aimed at weakening or gutting the bill, including a proposal for civil unions.
"Securing a favorable committee vote was an enormous obstacle – one that we were able to overcome together as thousands of marriage supporters called, emailed, and met with their delegates," said Morgan Meneses-Sheets, executive director of the statewide LGBT group Equality Maryland.
"But I'm hearing from our elected officials that out-of-state opposition is flooding  their offices with slanderous lies about gay and lesbian couples and their families like never before," Meneses-Sheets said.
She called on LGBT Marylanders and their friends and supporters to redouble their efforts to contact their delegates to ask for their support in the final vote expected next week on the floor of the full House of Delegates.
Vallario's vote in favor of the Civil Marriage Protection Act in committee on Friday became the deciding vote allowing the measure to pass after Del. Tiffany Alston (D-Prince George's County), a co-sponsor of the bill, voted against it.
Alston was one of three Democratic co-sponsors of the bill whose support wavered earlier this week.
Alston and Del. Jill Carter (D-Baltimore City) forced Vallario to cancel a scheduled vote on the bill on Tuesday when they failed to show up for the voting session. Both said their initial intent was to pressure the committee and Democratic leaders in the House of Delegates to devote more attention to other bills they believe were equally as important as same-sex marriage.
Following meetings and phone calls with colleagues and constituents, the two agreed to show up for a committee voting session on Friday. Carter said she expected to vote for the bill. Alston, however, told the Baltimore Sun she was praying over how to vote, saying her religious beliefs made her uncomfortable despite her decision earlier in the year to become a co-sponsor of the bill.
Meanwhile, Del. Sam Arora (D-Montgomery County), another co-sponsor of the bill who pledged support for same-sex marriage in his election campaign last fall, stunned LGBT activists earlier in the week when he said he, too, was having strong reservations over the bill based on personal religious beliefs.
Political observers say support for same-sex marriage is strong in his solidly Democratic and liberal-leaning district in Montgomery County.
Arora released a statement Friday morning, shortly before the committee session, saying he had decided to vote for the bill in committee and on the House floor, with the expectation that voters would ultimately decide the issue in an expected referendum next year.
"I have heard from constituents, friends, and advocates from across the spectrum of views and have thought about the issue of same-sex marriage extensively," he said in his statement.
"While I personally believe that Maryland should extend civil rights to same-sex couples through civil unions, I have come to the conclusion that this issue has such impact on the people of Maryland that they should have a direct say."
Carter voted for the bill in committee. She has not said how she will vote when the measure reaches the full House next week.
Sources familiar with the committee said one of the proposed amendments called for dropping the same-sex marriage language and converting the legislation into a civil unions bill.
The marriage bill won approval last week in the Maryland Senate.
Supporters were cautiously optimistic that the razor-thin majority of delegates in the House of Delegates who committed to back the bill just a few weeks ago would hold firm and not buckle under a furious campaign to kill the bill by a coalition of conservative religious groups, including the Catholic Archdiocese of Maryland.
Arora's initial statements that he might not vote for the bill drew a firestorm of protest from LGBT activists and others in Montgomery County, who noted that his pledge of support for the marriage bill played a role in their decision to support him and contribute money to his campaign for his House seat in last November's election.
"We applaud the Maryland House of Delegates Judiciary Committee for ending attempts to hold our families hostage to political maneuvering," said Joe Solmonese, president of the Human Rights Campaign, an LGBT advocacy group that's lobbying for the Maryland marriage bill.
"Maryland is at the forefront in the fight for equality and will go down on the right side of history," he said. "We ask the full House to swiftly move forward to bring full equality to Maryland families."
Marc Solomon, national campaign director for the LGBT advocacy group Freedom to Marry, also praised the action of the committee but cautioned supporters to continue to push hard with lawmakers in the days before the final vote.
The National Organization for Marriage, which is leading efforts to defeat the bill, has said it would take immediate steps to place the same-sex marriage law before the voters in a referendum if it passes in the legislature and Gov. Martin O'Malley signs it, as he has said he would.
If opponents succeed in obtaining the required number of petition signatures, such a referendum would appear on the ballot in November 2012 in the midst of the U.S. presidential election campaign.
Comings & Goings
Nathanson takes role at Outright Action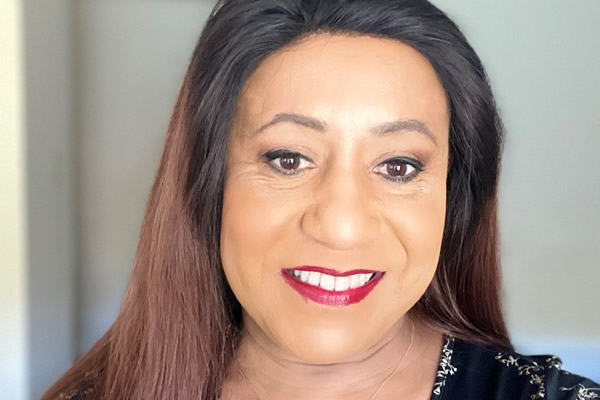 The Comings & Goings column is about sharing the professional successes of our community. We want to recognize those landing new jobs, new clients for their business, joining boards of organizations and other achievements. Please share your successes with us at: [email protected]
The Comings & Goings column also invites LGBTQ+ college students to share their successes with us. If you have been elected to a student government position, gotten an exciting internship, or are graduating and beginning your career with a great job, let us know so we can share your success.
Congratulations to Rikki Nathanson on her new position as Senior Advisor – Global Trans Program with OutRight Action International in New York. Nathanson will be based in D.C.
"I am absolutely thrilled to be taking on this new role as Senior Advisor in OutRight's Global Trans Program," said Nathanson. "I have finally found the perfect fit for me: as a trans woman who has been fighting for equality not only for myself, but for others globally, this position is not only a job, it's intrinsically part of who I am. So, what better way to live, nurture and grow myself."
Nathanson will be working closely with all program staff to ensure a cohesive and intentional approach to gender issues throughout OutRight's programs, including its approach to gender ideology movements. She will lead new initiatives on gender advocacy and policy change, focused but not limited to legal gender recognition and anti-discrimination legislation and policies.
Prior to this Nathanson was director of housing programs at Casa Ruby in D.C. She has also held a number of other positions including: founder/executive director of Trans Research, Education, Advocacy & Training (TREAT), Zimbabwe; chairperson Southern Africa Trans Forum, SATF, Cape Town, South Africa; executive director, Ricochet Modeling Agency, Zimbabwe; and company secretary for Dunlop Zimbabwe Limited, Zimbabwe.
SMYAL Director Shakir to step down Dec. 31
Board to launch Executive Search beginning in January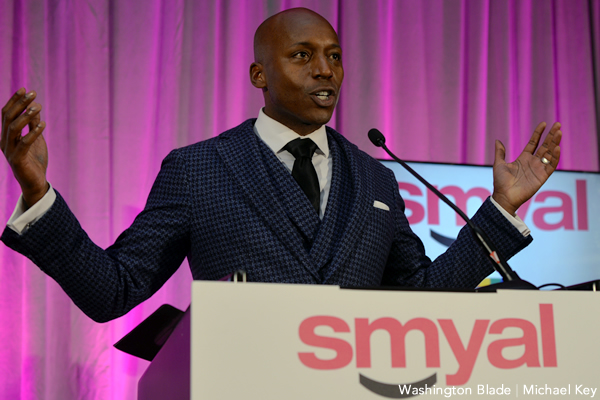 Sultan Shakir, who has served as executive director of D.C.'s LGBTQ youth advocacy organization SMYAL since August 2014, announced on Friday that he will be stepping down from his position effective Dec. 31.
In a Dec. 3 announcement, SMYAL said details of Shakir's future career plans would be announced in the coming weeks.
"While we are sad to see Sultan leave, we wish him nothing but the same success in his new endeavor as he had at SMYAL," said Rob Cogorno, SMYAL's board chair. "His leadership and vision enabled SMYAL to expand greatly needed services to LGBTQ youth in the DC metro area throughout his tenure," Cogorno said.
"I am immensely proud of the work we have been able to accomplish together in my time at SMYAL," Shakir said in a statement released by SMYAL. "SMYAL has been an integral and vital resource in the DMV community for over 37 years, and while we have come a long way in combating homophobia, transphobia, racism, sexual health stigma, homelessness, violence against the LGBTQ community, and oppression, we have a long way to go," he said.
"This work has never been about one person," said Shakir. "SMYAL was founded by our community and we're still around because of our community," he said. "I leave knowing that the commitment and passion of the SMYAL Board, staff, volunteers, and youth leaders have created a solid foundation from which our work will continue to grow until LGBTQ youth no longer need us."
The SMYAL statement says that under Shakir's tenure, SMYAL, which stands for Supporting and Mentoring Youth Advocates and Leaders, expanded its programs and services for LGBTQ youth. Among other things, in 2017 SMYAL opened its first of several housing facilities for homeless LGBTQ youth that include culturally competent case management, education and employment assistance.
"The Youth Housing Program now comprises five programmatic models that serve a combined 61 youth residents," the statement says.
It points out that also under Shakir's leadership, SMYAL expanded the age range of the youth its programs serve under a new Little SMYALs program, which welcomes LGBTQ youth ages 6-12. And earlier in 2021 under Shakir's guidance, SMYAL began a new Clinical Services Department "which provides affirming and accessible mental health counseling," the statement says.
"The SMYAL Board of Directors will officially launch an Executive Search beginning in January 2022 and expects to have named a new Executive Director by summer 2022," the statement says. It says the board will soon name an interim executive director to work with SMYAL's Deputy Executive Director, Jorge Membreno, and the organization's leadership team to oversee the day-to-day activities until a new executive director is named.
Rainbow History Project to honor LGBTQ 'Pioneers'
Virtual celebration to take place on Dec. 9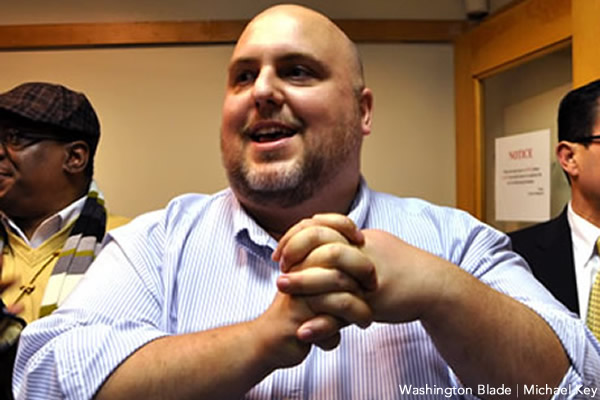 D.C.'s Rainbow History Project says it will honor and recognize 12 individuals and one organization by designating them as Community Pioneers "for their diverse contributions to the Washington-area LGBTQ community" at a Dec. 9 virtual celebration.
"Rainbow History Project is an all-volunteer organization dedicated to collecting, preserving and sharing the LGBT history of metropolitan Washington, D.C.," the group says in a statement announcing the event. "The Pioneers awards recognize diverse community leaders for their roles as organizational founders, innovators, advocates and volunteers," the statement says.
"The Pioneers celebration will be held virtually and is designed with special features that reproduce the feeling of attending in-person, such as live streaming and video chatting with other attendees and Pioneers before and after the core awards programing," according to the statement.
"Celebrating our Community Pioneers has been a cherished tradition since Rainbow History Project's founding 21 years ago," said Rob Berger, the organization's chairperson. "It's always an inspiring event, and we are happy that our virtual platform will still allow participants to meet and talk with the Pioneers," Berger said in the statement.
The virtual event is free and open to the public, the statement says. Organizers released this link for those interested in attending, saying a short registration process may require registering in advance.
Following is the list of Community Pioneers scheduled to be honored at the Dec. 9 event as released by Rainbow History Project along with the project's description of their backgrounds.
– Arlington Gay and Lesbian Alliance, a local group that since its founding has addressed equal rights issues for LGBTQ Virginians from a state and local perspective.
– Eboné F. Bell, founder and editor-in-chief of Tagg Magazine and Tagg Communication LLC.
– Bart Forbes, founding member of "Gay Fairfax," a pioneering television newsmagazine program in Northern Virginia.
– Ellen Kahan, youth and family advocate, president of Rainbow Families, former director of the Lesbian Services Program at Whitman-Walker Health, and currently senior director of programs and partnerships at the Human Rights Campaign Foundation.
– Theodore Kirkland (deceased), a co-founder of D.C. Black Pride in 1991, member of the Gay Liberation Front and Skyline Faggots, active community health volunteer and advocate.
– Paul Marengo, community leader through LGBTQ organizations including Reel Affirmations, Cherry Fund, and Pride celebrations for youth, Latino, Black and Transgender communities.
– David Mariner, executive director of CAMP Rehoboth, and former executive director of the D.C. Center for the LGBT Community.
– Mark Meinke founder longtime chair, Rainbow History Project, and co-founder of Rainbow Heritage Network, a national organization for the recognition and preservation of sites, history and heritage associated with sexual and gender minorities.
– Michael "Micci" Sainte Andress, artist, health educator and advocate and an early leader in bringing African Americans into HIV/AIDS clinical trials.
– Boden Sandstrom, founder and owner of Woman Sound (later City Sound), the first all-woman sound company, which makes LGBTQ rights rallies and the women's music scene possible.
– Casse Culver (deceased), nationally acclaimed D.C. lesbian feminist singer-songwriter, and partner of Boden Sandstrom, whose followers said her love songs and feminist lyrics moved audiences from foot stomping to silent reflection.
– Alan Sharpe, playwright, director and co-founder of the African American Collective Theater in Washington, D.C., in 1976, which now focuses on LGBTQ life and culture in the Black community.