DOMA repeal supporters seek Senate hearings
But Congress unlikely to overturn law anytime soon

Supporters of repealing the Defense of Marriage Act are calling on the Senate to hold hearings on the impact the denial of the federal benefits and responsibilities of marriage is having on married same-sex couples throughout the United States.
Evan Wolfson, executive director of the New York-based Freedom to Marry, said hearings before the Senate could help raise the level of discussion on marriage on Capitol Hill.
"One of Freedom to Marry's top goals is to take the marriage conversation in Washington, D.C., to a higher level — putting real faces, presenting the real evidence and dispelling the bogus arguments — to give elected officials and other policy makers a better understanding of why marriage matters," Wolfson said. "Holding hearings is certainly one important opportunity for us to help continue the momentum in support of overturning DOMA and ending marriage discrimination."
A Senate Democratic aide, who spoke on condition of anonymity, also emphasized the importance of hearings as legislative repeal remains unlikely during the 112th Congress.
"One of the key steps that senators can take to build momentum is to have a hearing, or hearings, on the topic," the aide said. "I think a thorough and perhaps even a dramatic hearing could galvanize opinion in the Senate and hopefully even serve as a galvanizing moment more broadly in the public."
As a result of DOMA, which was passed by Congress in 1996,  married same-sex couples cannot participate in federal programs. For instance, they can't file joint federal income taxes, receive spousal benefits under Social Security or obtain exemptions of the estate tax law upon the death of one of the spouses.
Last week, Sen. Dianne Feinstein (D-Calif.) introduced legislation in the Senate known as the Respect for Marriage Act, which would repeal the anti-gay statute. Rep. Jerrold Nadler (D-N.Y.) has introduced companion legislation in the House. Neither piece of legislation has any Republican co-sponsors.
Favorable hearings on DOMA repeal are unlikely in the House with Republicans in control of the chamber. Rep. Lamar Smith (R-Texas), chair of the House Judiciary Committee, has spoken out in support of maintaining the anti-gay statute.
Consequently, the decision on whether to hold hearings rests with Sen. Patrick Leahy (D-Vt.), chair of the Senate Judiciary Committee. Known as an LGBT advocate, Leahy is among the co-sponsors of the DOMA repeal legislation.
A Judiciary Committee spokesperson said she couldn't provide a comment on whether Leahy intends to hold hearings during the 112th Congress because he's currently serving as part of a congressional delegation overseas.
Even with support growing in the Senate, the repeal legislation faces tremendous odds against reaching President Obama's desk during the 112th Congress with Republicans in control of the House. Even with Democrats in control of the upper chamber, reaching the 60-vote threshold for passage of the Respect for Marriage Act in the Senate would be challenging.
Maggie Gallagher, chair of the anti-gay National Organization for Marriage, told the Washington Blade via e-mail that she would appreciate the opportunity to speak at a congressional hearing on marriage, but questioned why they would need to take place if DOMA repeal legislation has no chance of passage.
"I certainly would welcome a chance to make the case for DOMA again, personally, however I think it would be rather silly for the Senate to waste its time on hearings on a bill that has exactly zero chance of passage," she said.
But Richard Socarides, president of Equality Matters, said hearings could be part of the plan that would bolster support for passage of the legislation in the Senate.
"If we're able to get Senate Judiciary Committee hearings, I think the right thing to do would be obvious for a lot of senators," Socarides said. "It's possible at some point before the end of this Congress, we could have a majority of senators who understand the importance of repealing this law. … It's very important to make progress and hearings could be an important part of that."
Despite the challenges in passing DOMA, a change in administration policy and growing public support for same-sex marriage is changing the landscape for the statute's repeal.
Last month, President Obama announced he believes DOMA is unconstitutional and that the U.S. Justice Department would no longer defend DOMA in court against litigation. House Speaker John Boehner has directed the House general counsel to take up defense of the statute in court.
Additionally, a Washington Post-ABC News poll published last week found 53 percent of Americans support same-sex marriage and significant gains in support for same-sex marriage in religious communities. The poll indicates a 23-point in support increase among white Catholics, a 16-point increase among nonevangelical white Protestants, and an 11-point increase among evangelicals.
The Senate Democratic aide said both these developments will have a "big impact" on generating support for the eventual overturning of DOMA. Additionally, the aide said the success last year of passing legislation allowing for "Don't Ask, Don't Tell" repeal created a climate that could allow for DOMA repeal.
"We saw these unexpected Republicans like Richard Burr and John Ensign voting for 'Don't Ask, Don't Tell' repeal and I think that part of the message that I'm hearing from people who are pushing DOMA repeal along is that if a gay person is good enough to fight and die for their country now openly, then why should they also have the right to marry?" the aide said. "I think that's a powerful sort of one-two punch."
Federal government prepares for looming shutdown
White House warns of 'damaging impacts across the country'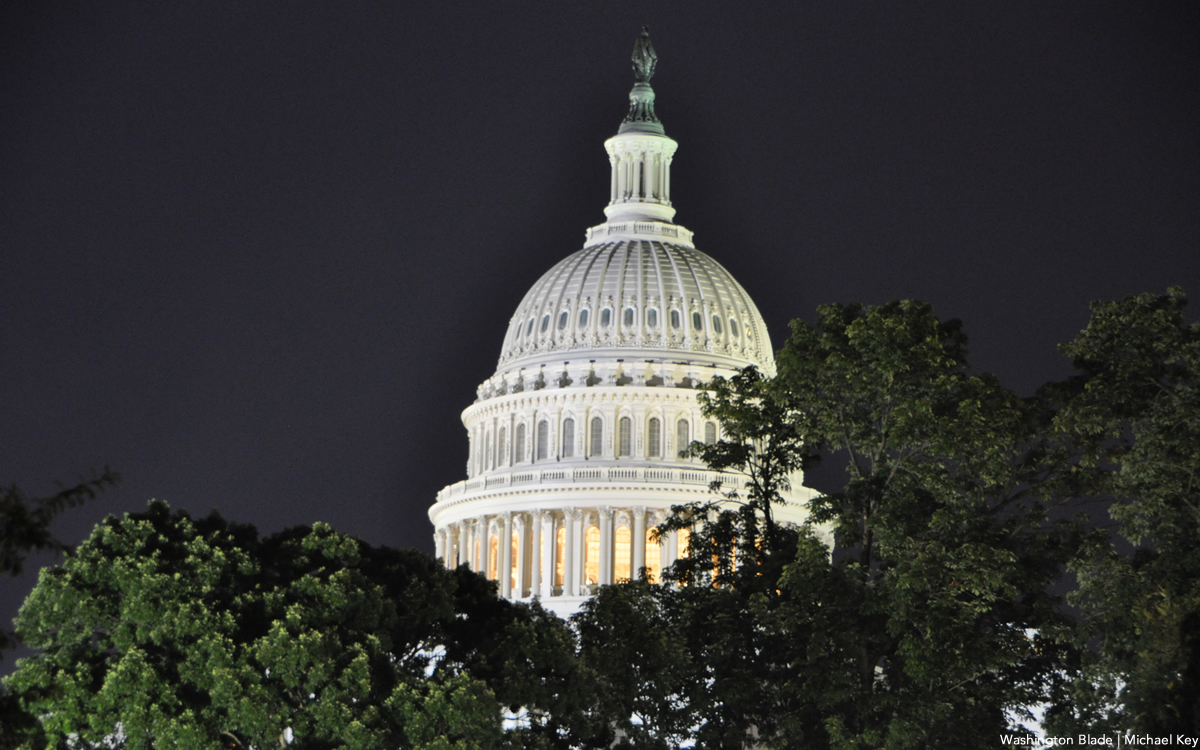 However remote they were on Monday, odds of avoiding a government shutdown were narrowed by Thursday evening as House Republicans continued debate over their hyper-partisan appropriations bills that stand no chance of passage by the Upper Chamber.
As lawmakers in the Democratic controlled Senate forged ahead with a bipartisan stop-gap spending measure that House GOP leadership had vowed to reject, the federal government began bracing for operations to grind to a halt on October 1.
This would mean hundreds of thousands of workers are furloughed as more than 100 agencies from the State Department to the Advisory Council on Historic Preservation roll out contingency plans maintained by the White House Office of Management and Budget. On Thursday the Office of Personnel Management sent out memos to all agencies instructing them to ready for a shutdown on Sunday.
Before 1980, operations would continue per usual in cases where Congress failed to break an impasse over spending, as lapses in funding tended to last only a few days before lawmakers brokered a deal.
Since then, the government has shut down more than a dozen times and the duration has tended to become longer and longer.
"Across the United States, local news outlets are reporting on the harmful impacts a potential government shutdown would have on American families," the White House wrote in a release on Thursday featuring a roundup of reporting on how the public might be affected.
"With just days left before the end of the fiscal year, extreme House Republicans are playing partisan games with peoples' lives and marching our country toward a government shutdown that would have damaging impacts across the country," the White House said.
The nature and extent of that damage will depend on factors including how long the impasse lasts, but the Biden-Harris administration has warned of some consequences the American public is likely to face.
Transportation Secretary Pete Buttigieg, for example, warned: "There is no good time for a government shutdown, but this is a particularly bad time for a government shutdown, especially when it comes to transportation."
Amid the shortage of air traffic controllers and efforts to modernize aviation technology to mitigate flight delays and cancellations, a government shutdown threatens to "make air travel even worse," as Business Insider wrote in a headline Thursday.
Democratic lawmakers including California Congresswoman Barbara Lee and Maxine Waters, meanwhile, have sounded the alarm in recent weeks over the consequences for the global fight against AIDS amid the looming expiration, on Oct. 1, of funding for PEPFAR, the President's Emergency Plan for AIDS Relief.
QAnon follower pleads guilty to threatening member of Congress
Conspiracy movement claims Satan-worshipping pedophiles secretly rule the world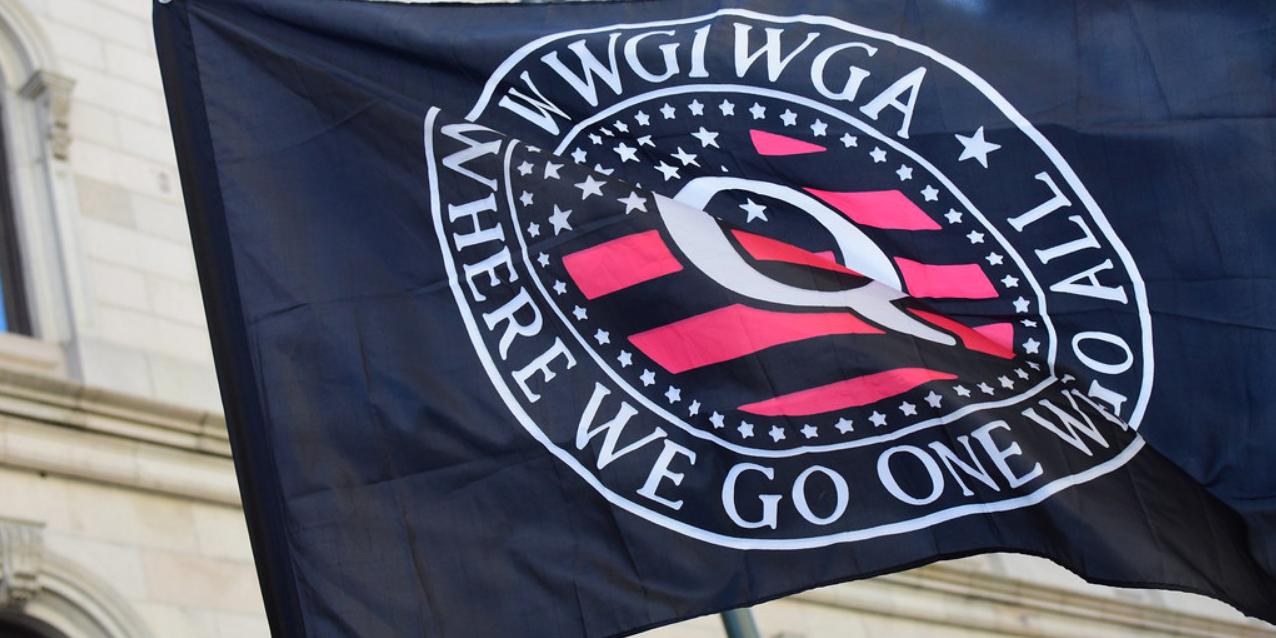 A New Mexico man has entered a plea deal after being charged with a federal criminal complaint of making threats through interstate communications directed at a member of Congress.
Federal prosecutors charged Michael David Fox, a resident of Doña Ana County, for calling the Houston district office of an unnamed member of Congress on or about May 18, 2023, and uttering threats that included knowingly threatening to kill an active member of Congress.
The plea agreement was brought before U.S. Magistrate Judge Damian L. Martinez of U.S. District Court in New Mexico in the Las Cruces by Fox's attorney from the Federal Public Defender's Office in August.
According to the criminal complaint as outlined by a Federal Bureau of Investigation criminal investigator for the Albuquerque Field Office, Las Cruces Resident Agency, on May 18 at approximately 9:04 p.m. Fox called the office of a congresswoman for the District of Texas, U.S. House of Representatives (Victim One/"V1″), who is from Houston. The call was received by V1's office.
In the phone call Fox stated "Hey [Vl], you're a man. It's official. You're literally a tranny and a pedophile, and I'm going to put a bullet in your fucking face. You mother fucking satanic cock smoking son of a whore. You understand me you fucker?"
Law enforcement was able to trace the call back to Las Cruces, N.M., and it was believed that Fox was the user of cell phone account used to make the call. According to the FBI agents who interviewed Fox, he admitted to making the call.
Fox acknowledged that the threat was direct but claimed that he did not own any guns. Fox
claimed to be a member of the Q2 Truth Movement, the Q Movement. Fox explained these
movements believe all over the world there were transgender individuals running
governments, kingdoms and corporations.
Fox told the FBI that there is a plan called "Q the Plan to Save the World" which he learned about from an online video. Fox claimed that he believed Q was going to engage in the "eradication" of the people who were causing all the world's misery. He believed that part of the eradication had already happened.
Fox explained that he had run Vl's skull features through forensic analysis and determined
that Vl was born male and is now trans. Fox discussed his military service with the
U.S. Air Force, "Q the Plan to Save the World," and how God communicates using
numbers.
Fox continued to reiterate several different types of conspiracy theories indicating
extreme far right ideologies as his explanation for why he conducted the phone call to
threaten V1.
According to the FBI, Fox rescinded his threat against Vl and apologized. Fox claimed he was not intoxicated or under the influence of drugs when he made the call. Fox stated he understood how Vl would feel threatened by his phone call, and he acknowledged that anyone he knew or cared about would also be concerned with such a threat.
The charge of interstate threatening communications carries a maximum penalty of five years in federal prison.
QAnon began in 2017, when a mysterious figure named "Q" started posting on the online message board 4chan, claiming to have inside access to government secrets. Since then, QAnon has grown into a conspiracy movement that claims Satan-worshipping pedophiles secretly rule the world. It is claimed by QAnon adherents that former President Donald Trump is the only person who can defeat them.
Brooklyn, N.Y.-based journalist Ana Valens, a reporter specializing in queer internet culture, online censorship and sex workers' rights noted that Fox appears to be a "transvestigator." Valens noted that the transvestigation conspiracy theory is a fringe movement within QAnon that claims the world is primarily run by trans people. Phrenological analysis is common among transvestigators, with a prominent focus on analyzing celebrities for proof that they are trans.
Acclaimed gay doctor to be honored at LGBT History Month event
Pediatric cardiologist moved from Louisiana to N.Y. in protest over anti-LGBTQ bills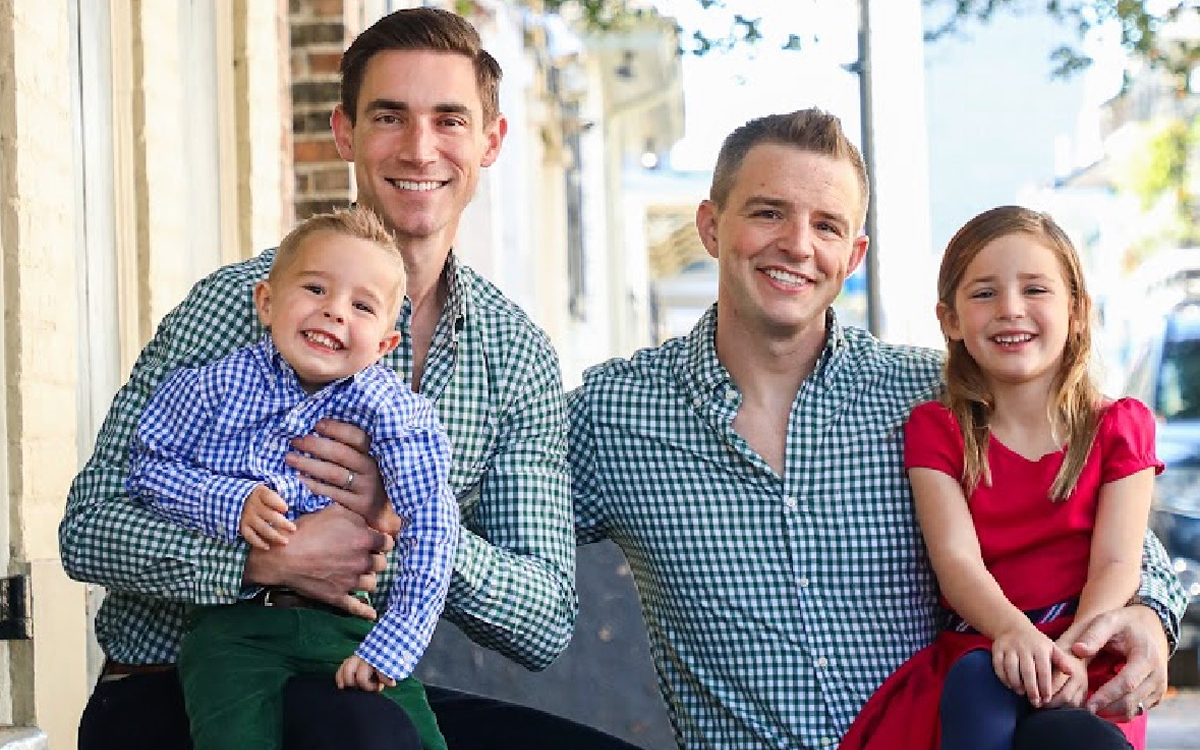 Dr. Jake Kleinmahon, a gay pediatric cardiologist and pediatric heart transplant specialist, is scheduled to be honored Oct. 1 by the Equality Forum at its annual LGBT History Month Kickoff and Awards Celebration in Philadelphia.
He has been named a recipient of the Equality Forum's 28th annual International Role Model Award.
Kleinmahon became the subject of national news media coverage in early August when he announced he was leaving the state of Louisiana with his husband and two children and ending his highly acclaimed medical practice in New Orleans after the state legislature passed bills targeting the LGBTQ community.
He had been working since 2018 as the medical director of pediatric heart transplant, heart failure, and ventricular assist device programs at Ochsner Hospital for Children in New Orleans.
Kleinmahon told the Washington Blade his and his family's decision to leave New Orleans was a difficult one to make. He said it came after the Republican-controlled Louisiana Legislature passed three anti-LGBTQ bills, including a so-called "Don't Say Gay" bill targeting public schools and a bill banning transition-related medical care for transgender youth.
The state's Democratic governor, John Bel Edwards, vetoed all three bills. But the legislature overturned his veto of the bill banning transition-related medical care for trans minors beginning Jan. 1, 2024.
Kleinmahon said he and his family moved at the end of August to Long Island, N.Y., after he accepted a new job as director of pediatric heart transplant, heart failure and ventricular assist devices at Cohen Children's Medical Center in the town of New Hyde Park, which is located along the border of the Borough of Queens in New York City and Nassau County, Long Island.
"The decision to leave is not one that we took lightly at all," Kleinmahon told the Blade. "And it was not one because I got a better job or other factors," he said. "The main driver for it was that as we realized where things were going, we were raising our children in a state that was actively trying to make laws against your family," he said in a phone interview. "And that's not the type of environment that we want to raise our kids in."
Kleinmahon said he and his husband Thomas timed their move to Long Island at the end of August so their daughter, who's seven, could begin school at the start of the school year and their son, who's four, could begin pre-kindergarten sessions.
"We have been open with our children about why we're moving because we think it's important that they carry on this message as well," said Kleinmahon, who noted that his daughter expressed support for the move.
"We were at the dinner table one night and we were explaining what happened," Kleinmahon said. "And she goes, you know daddy, we do have a choice, but there is only one good one. And she agreed with our moving to New York."
Kleinmahon acknowledges that some in New Orleans, which is considered an LGBTQ supportive city in general, questioned his decision to leave on grounds that the two bills that would directly impact him and his family did not become law because the governor's veto of the two bills were upheld.
"One of the things I've heard is that none of these really directly affect a family because the 'Don't Say Gay' bill didn't go into effect, and my children are not transgender, and I don't work in a transgender clinic," he told the Blade.
"But that's really not the point," he continued. "The way we think about it as a family, the people who are elected officials that are supposed to take care of the people in their state are casting votes against our families," he points out. "So, sure, while the laws may not be in effect this year, certainly there's a push to get them passed. And why would we want to remain in a state that is trying to push forward hateful laws?"
He said he will begin his new job at Cohen Children's Medical Center on Long Island on Nov. 1.
"They have been incredibly supportive," Kleinmahon said. "They have actually encouraged me to be open with why we left Louisiana," he said. "And they have a Pride resource group that's reached out to me to lend their support," he said, adding that the hospital and its parent company have been "exceptional in helping us make this transition."
During his medical practice at Ochsner Hospital for Children in New Orleans, Kleinmahon has been credited with helping to save the lives of many children suffering from heart-related ailments. He said his decision to leave behind his colleagues and patients was difficult.
"Unfortunately, it had ramifications for the kids in Louisiana, which was the hardest part for me," he said. "And the reason for that is I was one of three pediatric heart transplant cardiologists, and I was the director of the only pediatric heart transplant program in Louisiana."
He added, "While there are two other fantastic heart transplant cardiologists in Louisiana, the ability to keep a program running that serves an entire state needs a full army of people. And me leaving took 33 percent of that army away."
He said he was also one of just two pediatric pulmonary hypertension providers in the state, and he just learned that the other provider had also left Louisiana recently. Pulmonary hypertension doctors provide treatment for people with the condition of high blood pressure in their lungs.
Regarding his extensive experience in treating and caring for children with heart disease, Kleinmahon, in response to a question from the Blade, said about 400 children receive heart transplants in the U.S. each year.
While heart transplants for kids are not as frequent as those for adults, he said kids needing a heart transplant and their families "deal with a tremendous amount of stress and medical appointments that really change their life," including the need to take medication to prevent the body from rejecting a new heart for the rest of the children's lives.
"My hope as a transplant doctor is that I can get these kids to live as normal a life as possible," he said.
In addition to presenting its International Role Model Award to Kleinmahon, the Equality Forum was scheduled on Oct. 1 at its LGBT History Month event to present its Frank Kameny Award to Rue Landau, the first LGBTQ Philadelphia City Councilperson. It was also scheduled to present a Special Memorial Tribute to the late Lilli Vincenz, the longtime D.C.-area lesbian activist and filmmaker credited with being a pioneering LGBTQ rights activist beginning in the early 1960s.
"I am beyond humble to receive this award that is really not an award for me but is an award for my family and for families like ours and for people that are going to continue to fight discriminatory policies," Kleinmahon said.
Blade editor Kevin Naff will present Kleinmahon with the award on Oct. 1 in Philadelphia.
"Dr. Kleinmahon and his family took a brave stand in solidarity with the LGBTQ community and they deserve our gratitude," Naff said. "I'm excited and honored to present him with the International Role Model Award."