Happy birthday, Tennessee Williams
On writer's centennial, let's celebrate contributions to queer life

Years ago on a walking tour in New Orleans, I fell asleep after taking a few too many sips of bourbon. (I hadn't learned how strong this libation can be.) Waking up, I found myself sitting in a chair by a swimming pool on an estate, looking up at my guide.
"You said you're queer and a poet," he said, "I thought you'd like it here. This is one of the places where Tennessee Williams hung out."
I can't remember the name of the mansion or of the guide. But I can vouch for his perceptiveness.  I was thrilled to be in a place where Williams, who was openly gay, (reportedly) had socialized. If I were lucky, maybe a speck of his genius would rub off on me. Like countless  scribes, queer and hetero, I grew up wishing I could create even a sentence as memorable as "The Glass Menagerie," "A Streetcar Named Desire," "Cat on a Hot Tin Roof" or any of Williams' other plays.
Williams, who was born in Columbus, Miss., 100 years ago this week on March 26, 1911 and died at age 71 in 1983, has influenced renowned straight and queer writers and playwrights from Carson McCullers to Edward Albee to David Mamet to John Waters. This year, festivals are being held nationwide from New Orleans to Provincetown, Mass., to commemorate Williams' 100th birthday. This week, as reported in the Blade, the Tennessee Williams Centennial Festival is being held March 24-27 at Georgetown University. (Georgetown and Arena Stage are partners for the event. The festival featured a conversation with Albee on Thursday.)
Widely considered to be this country's greatest 20th century playwright (he received the Pulitzer Prize twice, a Tony Award and the Presidential Medal of Freedom), Williams is an icon whose work has made an indelible impact on everyone from famous actors and celebs to intellectuals to ordinary people of every sexual orientation and permutation.
Growing up, my late parents told me how moved they were by Williams' plays. "He makes you like people who don't fit in," my Dad said.
"We're not from the South, but we have people here like in his plays," my Mom said. "He gets you to see how people can be cruel, but kind."
"When I was growing up, Williams made me accept differences in people — he helped me, a straight kid in the deep South, understand the human condition," my friend George told me over the phone.
Williams' work is universally respected and his plays are constantly produced all over the world (a new production of "A Streetcar Named Desire" is playing in Paris and a revival of one of his later plays "Vieux Carre" just ended off-Broadway in New York).  Yet, Williams has a special resonance for the queer community and his sexuality informed his writing.
The grandson of an Episcopal minister and the son of a puritanical, repressed mother and a hard-drinking absentee father, Williams didn't discover his sexual orientation until he was in his late 20s. Coming to terms with being queer wasn't easy for Williams. Yet, Williams' struggle with his sexuality fueled his creativity, writes journalist and critic Michael Paller in "Gentlemen Callers: Tennessee Williams, Homosexuality, and Mid-Twentieth-Century Broadway Drama."
"… The instinctive lure of sex and an almost ingrained repulsion by it, would be necessary before Williams could do his best work," Paller writes.
Though he wasn't out and proud in the way that many in the queer community are today, Williams was (once he obtained success as a playwright in the 1940s, more than 30 years before the modern gay rights movement) open about his sexuality. "I never considered my homosexuality as anything to be disguised," Williams told the New York Times.
For much of Williams' life, you were a misfit if you were queer. While causing suffering in his life, being an outsider created material for his art. Even now when homophobia is less prevalent, many LGBTQ folk identify with Williams' characters. It would be unfair to Williams to overemphasize his sexuality, overlook his incredible talent or deny his stature in straight culture. Yet on his centennial, let's celebrate Williams' contribution to queer life. Happy birthday, Tennessee!
National Gay & Lesbian Chamber of Commerce Certifies Brown, Naff, Pitts Omnimedia, Inc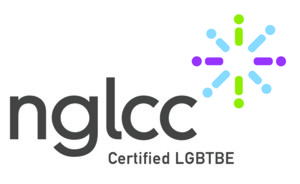 Washington, D.C. — Brown, Naff, Pitts Omnimedia, Inc, the parent company of the Washington Blade and Azer Creative, announced today it has been certified by the National Gay and Lesbian Chamber of Commerce (NGLCC) as an LGBT Business Enterprise. The NGLCC supports and advocates for diversity and inclusion for LGBT-owned businesses. With this certification the Blade's parent company joins more than 510 business and 134 corporate partners of the NGLCC.
Brown, Naff, Pitts Omnimedia, Inc. owns and operates the Washington Blade, the oldest and most acclaimed LGBT newspaper in the country. In 2012, the company launched Azer Creative, a full-service design firm. The company employs more than a dozen full-time LGBT staff.
"We are excited to become one of the 500 LGBT businesses across the country certified by NGLCC," said Lynne Brown, the Blade's publisher and a co-owner of the company. "The LGBT community has been part of our company from the beginning and we look forward to continue that for many years to come."
The Washington Blade was founded in 1969 and is known as the "newspaper of record" for the LGBT community both locally and nationally. Visit washingtonblade.com for more information. Azer Creative is a full-service graphic design firm based in Washington, D.C. Visit azercreative.com for more information. 
Vote now for the 2013 Best of Gay DC!
Choose in dozens of categories among hundreds of nominees, and make your voice heard!
Nominate the 'Best of Gay D.C.' now!
Dozens of categories cover all the best for LGBT Washington. Who deserves the prize this year?