Delaware approves civil unions
Measure clears state House and Senate; Dem governor vows to sign

The Delaware House of Representatives gave final approval Thursday evening to a civil unions bill that will provide same-sex couples with all of the rights and benefits of marriage under state law.
The House voted 26-15 in favor of the measure. The Delaware Senate voted 13-6 to approve the bill on April 7, and the state's governor, Democrat Jack A. Markell, has said he plans to sign it
"Today, we celebrate a victory for all Delaware families who will have the tools to protect themselves in good times and in bad," said HRC President Joe Solmonese. "We look forward to Governor Markell signing this bill into law and thank Senator Sokola and Representative George for their leadership on this bill, and Equality Delaware for their tireless dedication."
The bill, SB 30, cleared a key hurdle on Wednesday when the House Administration Committee voted 4-1 to approve it and send it to the House floor, with House Republican leader Gregory Lavelle voting for it.
A House debate and vote on the bill followed a discussion and separate votes on multiple amendments that opponents introduced. One of the amendments announced earlier in the day called for putting the bill on hold until voters decide whether to approve or reject it in a referendum. The amendments failed.
Approval of any of the amendments in the House would have required the bill to go back to the Senate, which approved it without amendment.
"The hurdles in the way of victory, if any, are the amendments," said Mitch Crane, president of the Barbara Gittings Delaware Stonewall Democrats, an LGBT advocacy group.
The bill creates "the recognized legal relationship of civil unions" for same-sex couples and provides them with "all of the same rights, benefits, protections and responsibilities as married persons under Delaware law."
The bill states that it is not the intention of the legislature "to revise the definition or eligibility requirements of marriage under Delaware law or to require any religious institution to perform solemnizations of civil unions."
Similar to civil unions bills approved in other states, the Delaware bill would not provide same-sex couples with any federal rights or benefits associated with marriage. The Defense of Marriage Act, which Congress passed and President Bill Clinton signed in 1996, bars same-sex couples from receiving federal marriage-related rights or benefits.
Lisa Goodman, president of the board of Equality Delaware, a state LGBT group coordinating lobbying efforts for the bill, said the group and other LGBT organizations and advocates determined they didn't have the political support in the state to pass a same-sex marriage bill.
Goodman, an attorney in private practice, said the civil unions law would provide same-sex couples and their families, including children, with crucial legal protections that they don't currently have.
The vote by the House committee to approve the bill on Wednesday followed a public hearing the same day that lasted nearly three hours and included testimony from the bill's supporters and opponents. Among those testifying were representatives of churches and religious organizations on both sides of the issue.
"Opposing testimony was as hateful, in many cases, as we have seen," according to Crane of the Stonewall Democrats.
Crane noted that some of the opponents cited biblical passages, including the Old Testament verse of Leviticus, which has long been used to condemn homosexuality.
Other religious representatives, including a rabbi from a conservative Jewish congregation, testified in support of the bill, saying opponents were misinterpreting biblical passages, according to Crane.
Peter Schott, the Stonewall Democrats vice president for political action, said LGBT activists observed the House debate from the visitors' gallery after many of them contacted their representatives to urge them to support the bill.
Delaware becomes the eighth state to provide marriage-related rights and benefits to same-sex couples – either through civil unions or comprehensive domestic partnership laws – if the legislature gives final approval of the bill.
Make the most of the market and keep a positive perspective
Home sales are slowing and interest rates are rising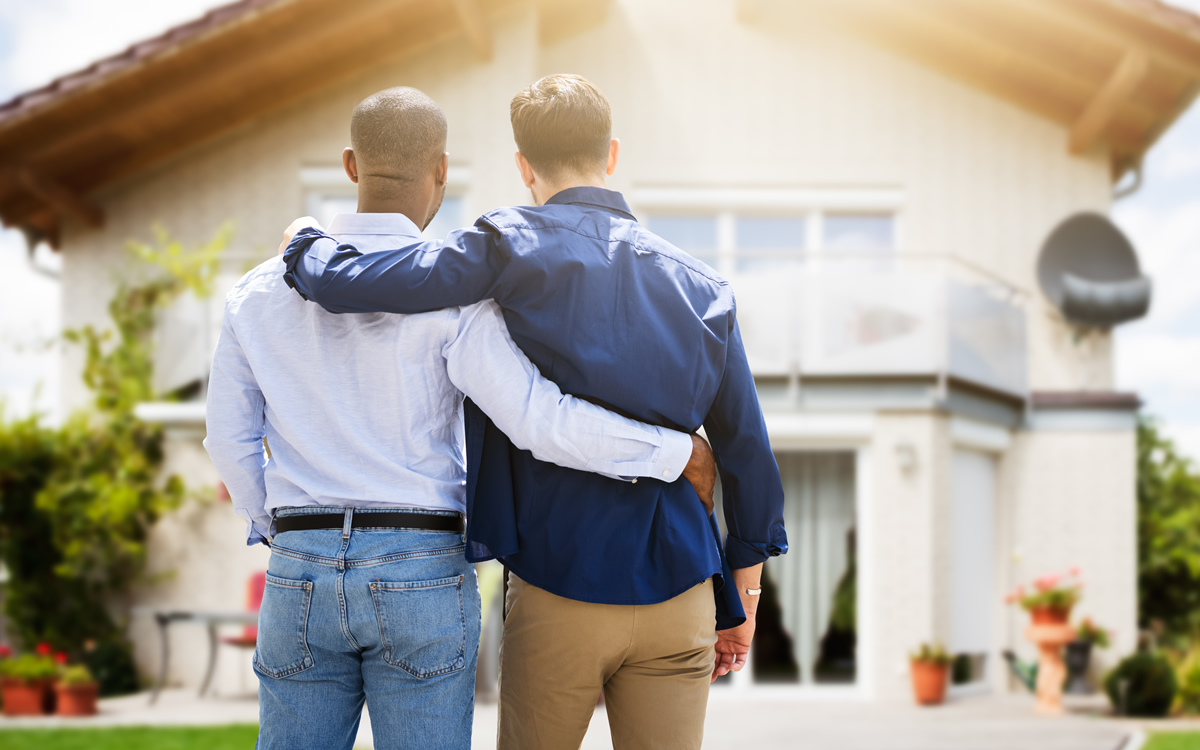 Over the course of the last year, what was once a red-hot housing market has experienced a cool-down. Home sales have been slowing, and interest rates are rising as the Federal Reserve continues to try and tame inflation and soaring prices. Rates are currently sitting at their highest point since late 2008, and are more than double their level a year ago.
Any time interest rates rise and the market slows down, concern is understandable – but there are always silver linings, and viewing the market from a broader historical perspective is important. A few of those silver linings include:
• Interest rates remain historically low: Since the end of 2021, mortgage interest rates have jumped by more than 2 percentage points, climbing above 6% as of September 2022. As a result, mortgage payment amounts have also risen. It's easy to look at rising interest rates and higher mortgage payments and worry – but when viewed in perspective over the course of the last several decades, rates are still very low. According to Freddie Mac, over the past half-century, rates have averaged nearly 8 percent, and in the early 1980s, even reached as high as 18 percent. When considered in that context, today's housing market is still far healthier than at other points in recent history.
• Inventory is up: Another benefit of the current market is that inventory is up. For those interested in purchasing a home, this means that there is a wider variety to choose from, and time can be devoted to truly finding a home that checks all of the boxes, rather than simply rushing to make an offer on one of the few that are available.
• Offers are more likely to be accepted: The fact that more inventory exists in the current market allows buyers to potentially place a reasonable offer on a home and have it accepted. This is a stark contrast to the situation of a year ago, where buyers frequently had to rather worry about engaging in an ongoing bidding war where prices became inflated and offers were less likely to be accepted.
Ultimately, conditions are much better in the real estate market now, even with slightly rising interest rates, than they were the last time the housing market went through a major correction. In fact, following the subprime mortgage crash of 2007 and the subsequent recession, home values dropped by nearly half in some markets. Millions of borrowers found themselves underwater on their mortgages, and many buyers were hesitant to make purchases in such a difficult and unpredictable market. Currently, many expect that while home appreciation may decline slightly, it will likely remain above the historical average.
While the market may not be as robust as it was a year ago, there are still plenty of positives. A key aspect of making the most of any market is finding a real estate agent who can guide you through the process and help you reach your goals. This can make all the difference between a smooth and successful experience, and a stressful one. At GayRealEstate.com, we're here to help you find the perfect agent for your needs.
At GayRealEstate.com – We're Here for You
One thing is certain about the real estate market – over time, it will change and fluctuate. There will be ups and downs. At times it may be ideal for sellers, at other times, more ideal for buyers. Regardless of how the market shifts, however, one thing is constant – at GayRealEstate.com, we're here for you. It is our passion to connect LGBTQ home buyers and sellers across the country with excellent and experienced LGBTQ-friendly realtors who know and love their communities. We are committed to helping you achieve your real estate goals, whatever they may be. If we can help you, visit us at GayRealEstate.com today to get connected and get started. 
Jeff Hammerberg is founding CEO of Hammerberg & Associates, Inc. Reach him at 303-378-5526 or [email protected].
Maryland LGBT Chamber holds expo
Business event held in Columbia, Md.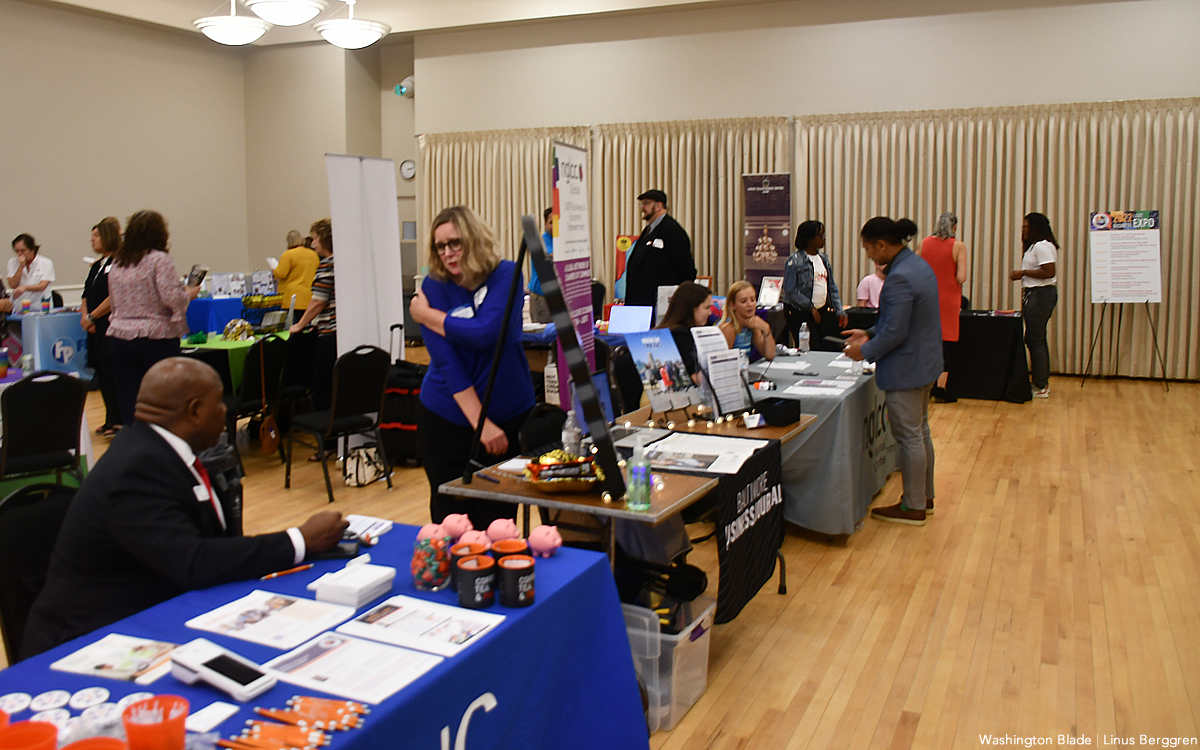 Over 35 Maryland LGBT Chamber of Commerce member businesses and organizations participated in the 2022 LGBT Business Expo in Columbia, Md. on Thursday, Sept. 15.
Panels and presentations at the event covered a variety of business topics, including:
We will also feature panel talks and presentations on a variety of business topics throughout the afternoon including: "Master Your Budget: 3 Simple Steps to go from Surviving to Thriving" presented by Financial Coach, Amy Scott; How we got our Rehoboth Beach cottage (without saving up for it)… And how YOU can too!!!" presented by the Retire on Real Estate author, K. Kai Anderson and "Why and How to get your small business LGBTQ Certified", presented by NGLCC.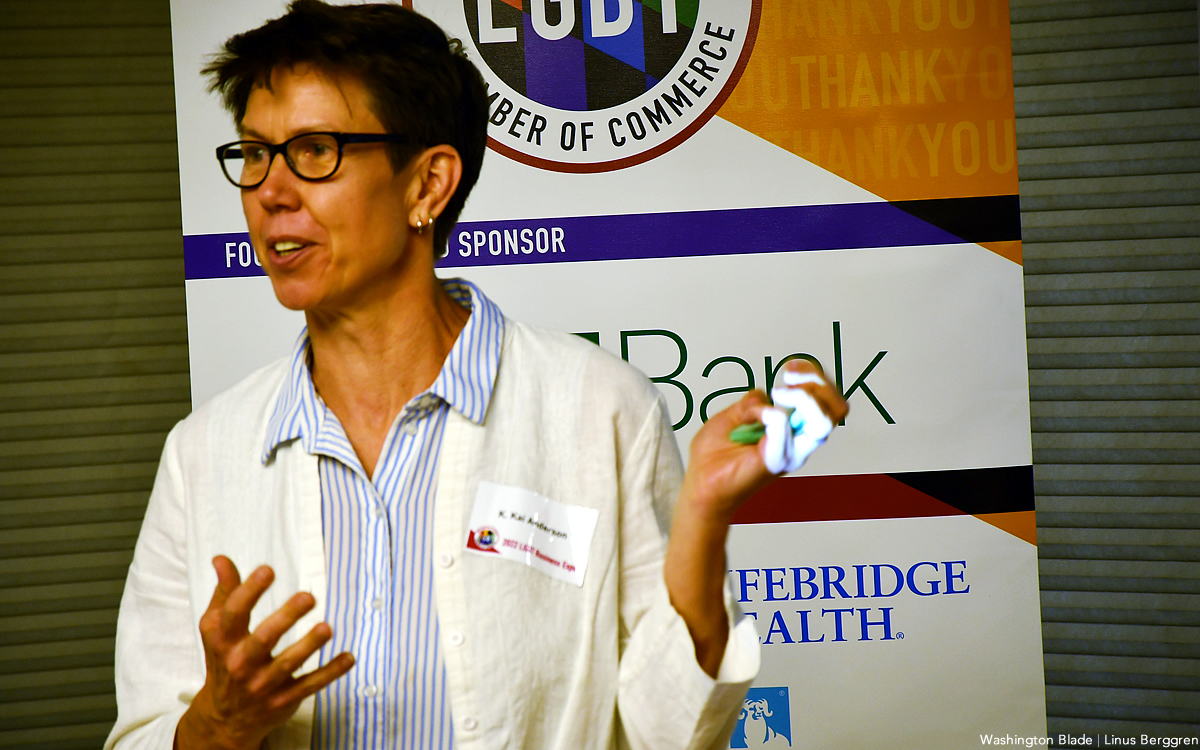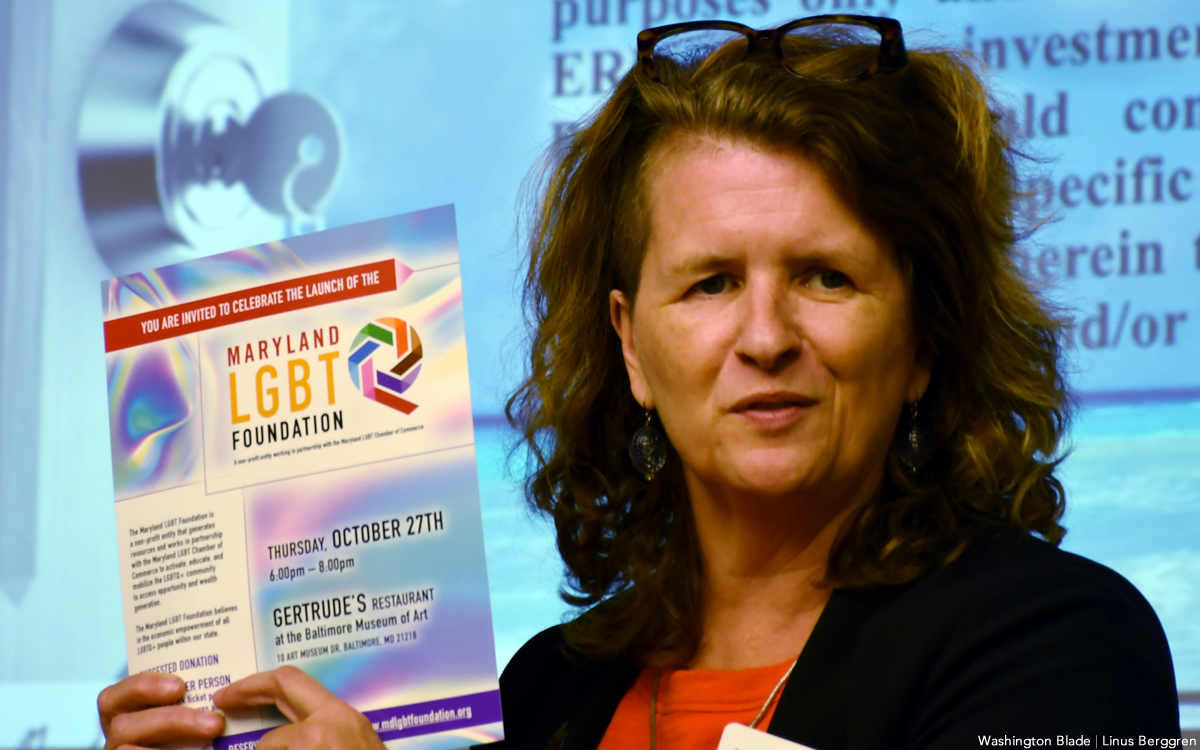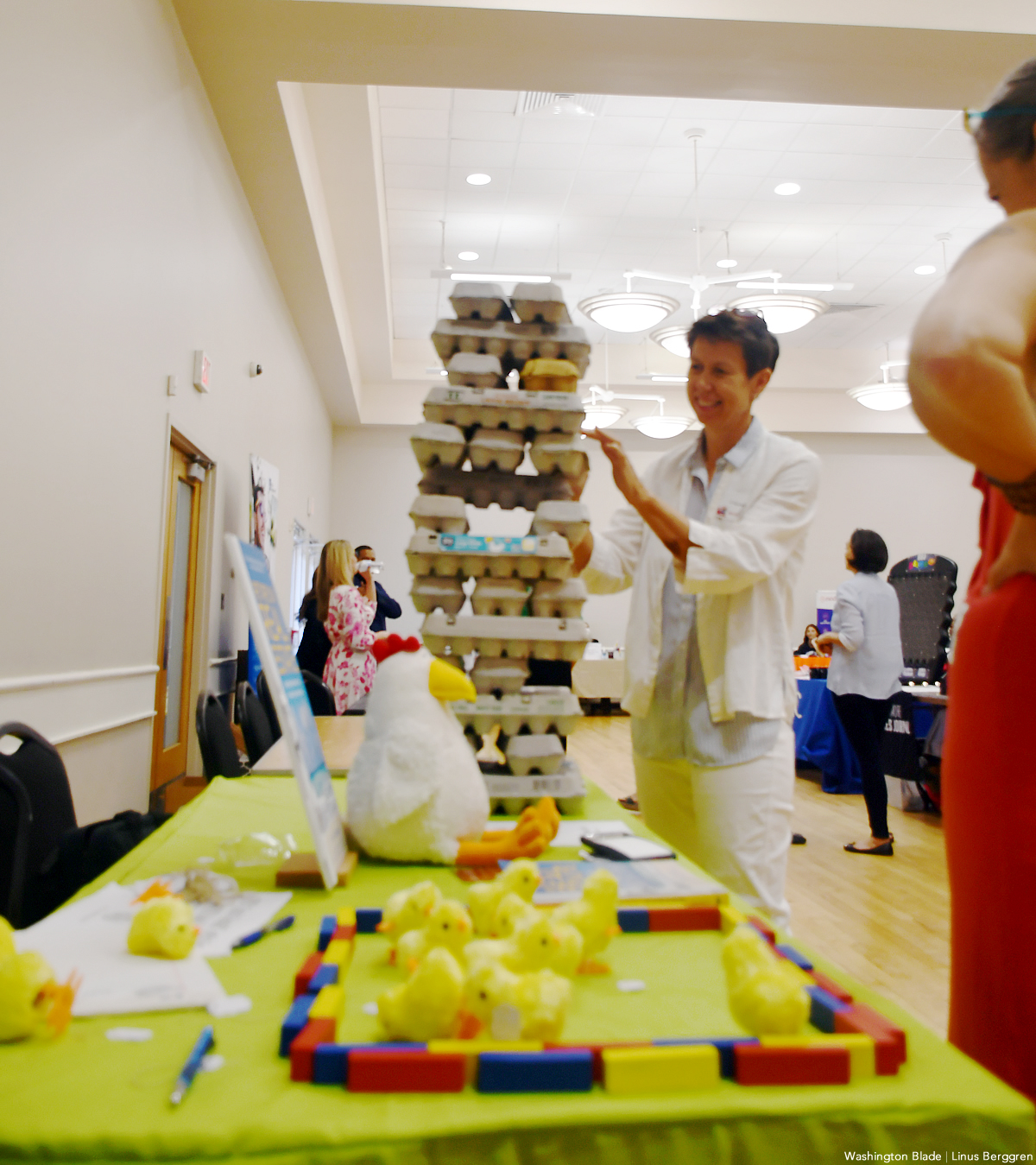 Standing on both feet in the current real estate market
Interest rates are up and contingencies are back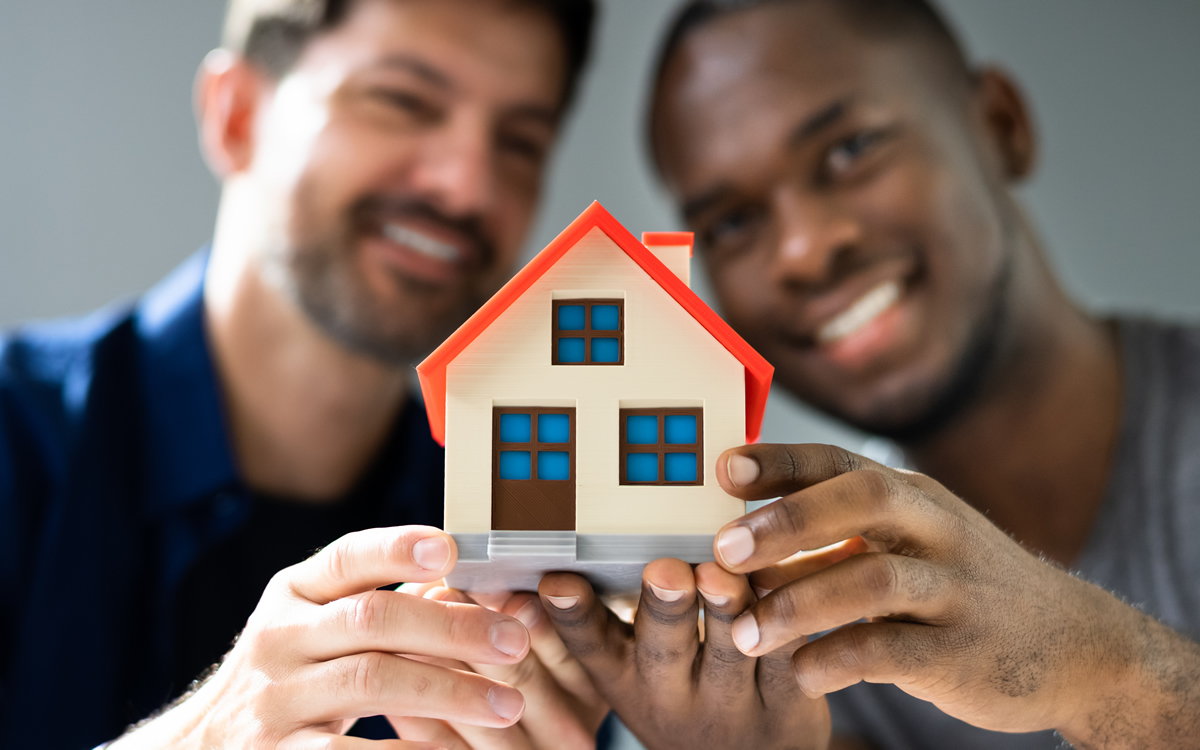 Gone are the days of a home receiving 25 offers and going well over asking price by more than $250,000. One would think…
The housing market in our immediate area as well as most of the United States has changed from what we've seen during the earlier pandemic days. Here in the nation's capital, we have seen a market that is more in keeping with what we have historically seen. The fall market this year has brought on a substantial amount of new inventory to the market, which is consistent with earlier market trends. We have seen the prices reduce a bit and we have seen days on market linger a bit. But what exactly is going on here?
RISING MORTGAGE RATES
For two years we saw a wild real estate market that was fueled by the need for more space, new space, fresh space, and insanely low interest rates. The lack of inventory in the market also assisted in allowing sellers to get substantial amounts of money over their asking price and left buyers giving everything away. Since then the landscape has changed. Due to higher than the "old normal" interest rates, the market has begun to correct itself a bit. I would like to point out that the interest rates are NOT the only reason for the market correcting itself, this is also due to the influx of inventory coming to the market. Buyers now have so many options to look at, things to consider, and time is truly back on their side in order to make a more sound and informed decision when it comes to home ownership.
Please don't get it twisted — if a home is well photographed, well marketed, and well priced in addition to having a brilliantly charming Realtor at the open house — it will surely sell with several offers and over asking. That is just no longer the norm.
TIT-FOR-TAT NEGOTIATIONS
Although we no longer live in a world where sellers can expect to receive $250,000 above asking, we also don't live in a world where buyers can expect to offer 30-50 percent less than asking and expect for the results to be positive. Similar to dating – we are back to a more intimate handholding experience when it comes to both the home buying and selling experience. As a seller it is important to ensure that your home is in tip-top shape while pricing it properly. As a buyer you should ensure that you have a great pre-approval, provide an appropriate EMD and realize that now you can include CONTINGENCIES! Yes! Once again, you can actually have a home inspection, financing contingency and even a radon test if you are feeling frisky. Those are the most valuable changes in the market for buyers.
INFLATION OR INFLATEGATE?
While turning on the news might be grim these days between inflation, the stock market, and interest rates – home prices are still over 6 percent more expensive than this time last year. If you look at the job market for example, unemployment is at an all-time low. You are still getting paid every week and if your manager makes you angry enough you have the flexibility to quit one job and find another relatively quickly. This mindset combined with an increase in active home listings and decrease in demand – you will likely still say: "Let's go buy a home."
Justin Noble is a Realtor with Sotheby's international Realty licensed in D.C., Maryland, and Delaware for your DMV and Delaware Beach needs. Specializing in first-time homebuyers, development and new construction as well as estate sales, Justin is a well-versed agent, highly regarded, and provides white glove service at every price point. Reach him at 202-503-4243,  [email protected] or BurnsandNoble.com.