Flocking together
Gay playwright explores celebrated bird pairings

'Birds of a Feather'
Through Aug. 7
The Hub Theatre @
The New School
9431 Silver King Court, Fairfax
703-674-3177
Much of gay writer Marc Acito's work is ripped from the headlines. This applies to his National Public Radio commentaries, and it's also true about his funny new play "Birds of a Feather" now making its world premiere at the Hub Theatre in Fairfax.
Inspired by two Manhattan stories that got a lot of press about seven years ago, the comedy focuses on gay penguins that fall in love and hatch an egg in the Central Park Zoo, and a messy-but-devoted pair of straight hawks who famously make their home high atop a tony Fifth Avenue co-op. Acito explores what he imagines to be the birds' motivations as well as the ways in which humans react to these two feathered families.
"What most interested me about the bird stories," says Acito by phone from his home in New York, "is that both elicited such a huge response from the public. There was a lot of anthropomorphizing going on — the hawk Pale Male was praised as a good father, and the co-op was accused of attempting to unjustly evict a lovely family. The hetero normative hawks were pretty much unanimously supported."
On the other hand, says Acito, 45, the longtime pair-bonded male penguins Silo and Roy who together hatched an abandoned egg weren't entirely celebrated. In fact, an award winning children's book about the penguins' nontraditional family "And Tango Makes Three" ranks as one of America's most controversial books, and has been challenged or banned in numerous libraries and school districts.
When "Birds of a Feather" was first read two summers ago at JAW Playwright's Festival in Portland, (Acito's home from around 1990 until last year), Hub Theatre artistic director Helen Pafumi contacted Acito. She was eager to mount the show in Fairfax. "There had been controversy about the children's book in neighboring Loudon County, and Helen thought my play was relevant to the community. Part of Hub's mission is to facilitate conversation among different factions who live side by side."
"Hub is a real gem waiting to be discovered," Acito says. "I realize it might be a little out of way, but I'm hoping gay theatergoers will be willing to make the trek out of curiosity. They can attend a matinee and be back in town for happy hour. If nothing else I know my audiences."
Staged by Shirley Serotsky, "Birds of a Feather" features a talented quartet who play the penguin and hawk couples (the aptly named Dan Crane and Matt Dewberry), a female zookeeper (Jjana Valentiner) whose best friend is gay man, a birder (Eric Messner), as well as myriad other characters including Mary Tyler Moore, Paula Zahn and a bevy of Catholic school girls.
"All the facts of the play are true, but of course I fictionalize what the birds are thinking," Acito says. "I certainly feel qualified to write about relationships. My partner and I have been together for 25 years. And while gay relationships are unique in many ways, the fundamentals of living with a partner are the same for everyone."
Growing up in New Jersey, Acito starred in high school musicals. He describes himself as the guy darting about in Capezio dance shoes and leg warmers. Later he dropped out of Carnegie Mellon's drama program due to "artistic differences."
"I thought I could act. They didn't," he says.
After more study, he began a professional opera career: "I played character parts — drunks and hunchbacks mostly. It was fun and I learned a lot about comedy and western history, but for me opera was a shoe that never really fit. Ultimately I decided that I needed to create art rather than recreate it onstage, so I began writing."
He started with the gay press. Next he wrote "How I Paid for College: A Novel of Sex, Theft, Friendship and Musical Theater," a cult novel about theater people. A successful sequel followed. When the bottom fell out of publishing, he returned to theater and relocated to New York, but this time as a writer. Currently he's collaborating with composer Jeffrey Stock on a musical adaptation of E.M. Forster's classic "A Room with a View" slated to premiere at the Old Globe in San Diego next spring. Buzz is good.
Today Acito is thrilled to have found new meaning in his life and career. "There's an audience that understands my message and aesthetic, and they're very much in the theater. This time, I feel that I've found the shoe that really fits."
An exciting revival of 'Evita' at Shakespeare Theatre
Out actor Caesar Samayoa on portraying iconic role of President Perón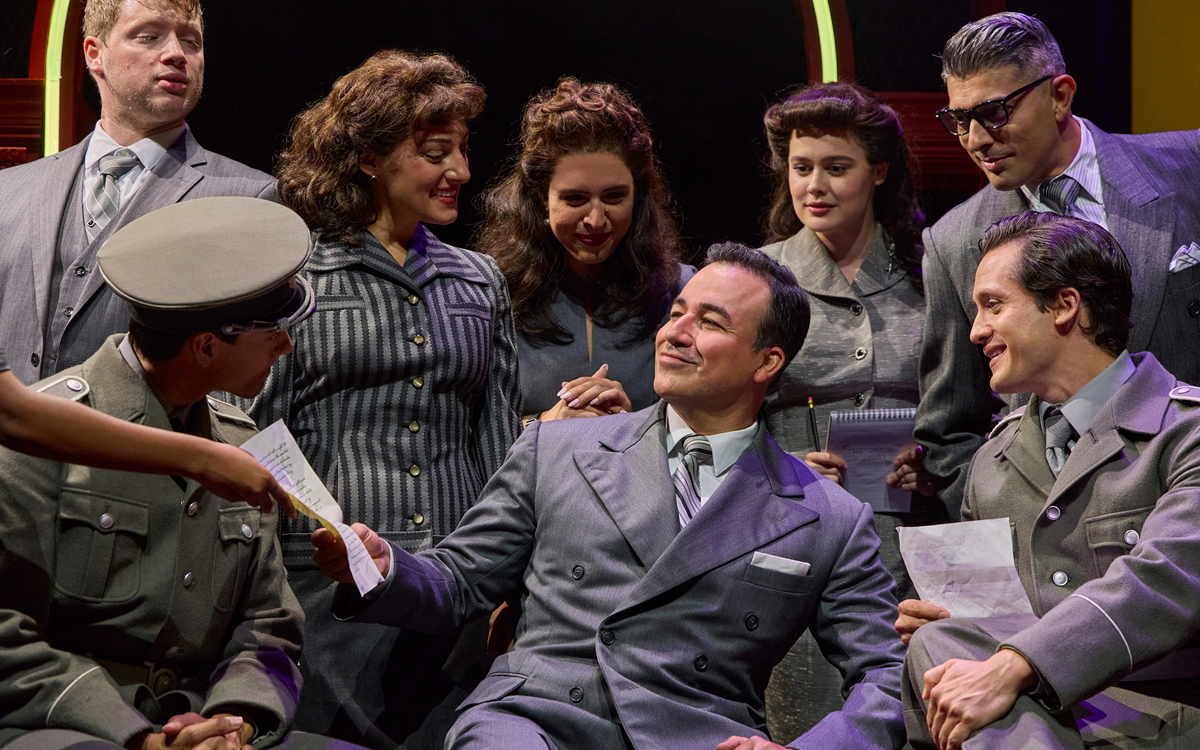 'Evita'
Through Oct. 15
Shakespeare Theatre Company
Harman Hall
610 F St., N.W.
$35–$134
Shakespearetheatre.org
When Eva Perón died of cancer at 33 in 1952, the people's reaction was so intense that Argentina literally ran out of cut flowers. Mourners were forced to fly in stems from neighboring countries, explains out actor Caesar Samayoa.
For Samayoa, playing President Perón to Shireen Pimental's First Lady Eva in director Sammi Cannold's exciting revival of Andrew Lloyd Webber's "Evita" at Shakespeare Theatre Company is a dream fulfilled.
As a Guatemalan-American kid, he had a foot in two worlds. Samayoa lived and went to school in suburban Emerson, N.J. But he spent evenings working at his parents' botanica in Spanish Harlem.
During the drives back and forth in the family station wagon, he remembers listening to "Evita" on his cassette player: "It's the first cast album I remember really hearing and understanding. I longed to be in the show."
As an undergrad, he transferred from Bucknell University where he studied Japanese international relations to a drama major at Ithica College. His first professional gig was in 1997 playing Juliet in Joe Calarco's off-Broadway "Shakespeare's R&J." Lots of Broadway work followed including "Sister Act," "The Pee-Wee Herman Show," and most significantly, Samayoa says, "Come From Away," a musical telling of the true story of airline passengers stranded in Gander, Newfoundland during 9/11. He played Kevin J. (one half of a gay couple) and Ali, a Muslim chef.
He adds "Evita" has proved a powerful experience too: "We're portraying a populist power couple that changed the trajectory of a country in a way most Americans can't fully understand. And doing it in Washington surrounded by government and politics is extra exciting."
WASHINGTON BLADE: How do you tap into a real-life character like Perón?
CAESAR SAMAYOA: Fortunately, Sammi [Connald] and I work similarly. With real persons and situations, I immerse myself into history, almost to a ridiculous extent.
First day in the rehearsal room, we were inundated with artifacts. Sammi has been to Argentina several times and interviewed heavily with people involved in Eva and Peron's lives. Throughout the process we'd sit and talk about the real history that happened. We went down the rabbit hole.
Sammi's interviews included time with Eva's nurse who was at her bedside when she died. We watched videos of those interviews. They've been an integral part of our production.
BLADE: Were you surprised by anything you learned?
SAMAYOA: Usually, Eva and Perón's relationship is portrayed as purely transactional. They wrote love letters and I had access to those. At their country home, they'd be in pajamas and walk on the beach; that part of their life was playful and informal. They were a political couple but they were deeply in love too. I latched on to that.
BLADE: And anything about the man specifically?
SAMAYOA: Perón's charisma was brought to the forefront. In shows I've done, some big names have attended. Obama. Clinton. Justin Trudeau came to "Come From Away." Within seconds, the charisma makes you give into that person. I've tried to use that.
BLADE: And the part?
SAMAYOA: Perón is said to be underwritten. But I love his power and the songs he sings ["The Art of the Possible," "She is a Diamond," etc.]. I'm fully a baritone and to find that kind of role in a modern musical is nearly impossible. And in this rock opera, I can use it to the full extent and feel great about it.
BLADE: "Evita" is a co-production with A.R.T. Has it changed since premiering in Boston?
SAMAYOA: Yes, it has. In fact, 48 hours before opening night in Washington, we made some changes and they've really landed. Without giving too much away, we gave it more gravity in reality of time as well as Eva's sickness and the rapid deterioration. It's given our second act a huge kind of engine that it didn't have.
BLADE: You're married to talent agent Christopher Freer and you're very open. Was it always that way for you?
SAMAYOA: When I started acting professionally, it was a very different industry. We were encouraged to stay in the closet or it will cast only in a certain part. There was truth in that. There still is some truth in that, but I refuse to go down that road. I can't reach what I need to reach unless I'm my most honest self. I can't do it any other way.
HRC's National Dinner is back
LGBTQ rights organization's annual gala features Rhimes, Waithe, Bomer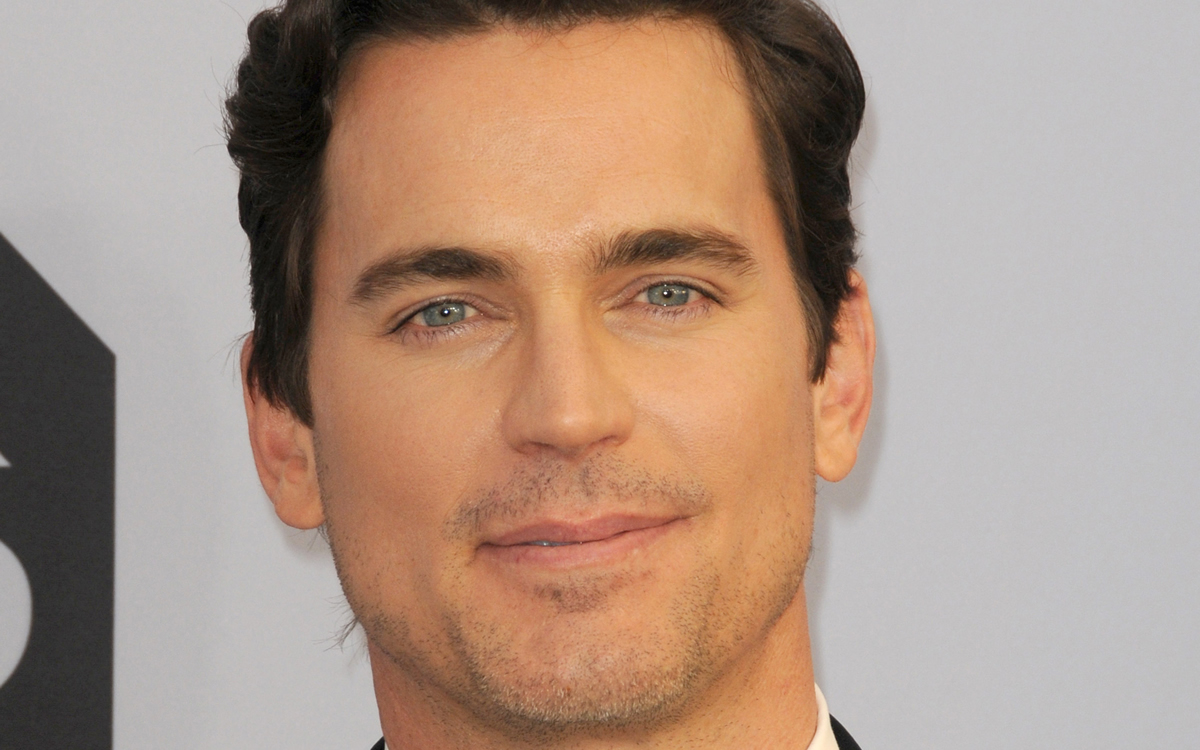 The Human Rights Campaign will host its annual National Dinner on Saturday, Oct. 14 at the Walter E. Washington Convention Center.
The dinner's honorees include world-famous producers, actors and entertainers whose work spotlights the fight for civil rights and social justice, including Shonda Rhimes, Lena Waithe and Matt Bomer.
A new event, as part of the weekend, — the Equality Convention — will take place the night before the dinner on Friday, Oct. 13. The convention will showcase the power of the LGBTQ equality movement, feature influential political and cultural voices, and bring together volunteer and movement leaders from across the country to talk about the path ahead.
For more details about the weekend, visit HRC's website.
MLK Library to spotlight queer Asian writer
Trung Nguyen's 'The Magic Fish' explored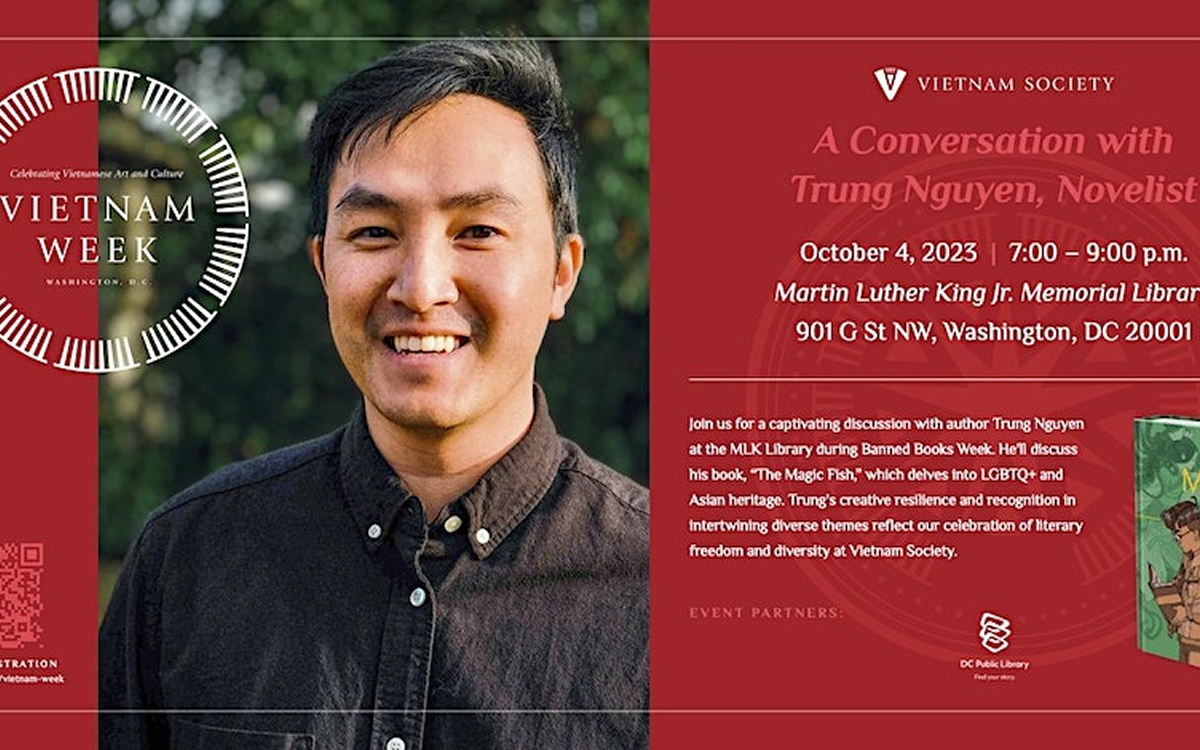 The Martin Luther King Jr. Memorial Library will host "A Conversation with Trung Nguyen, Novelist" on Wednesday, Oct. 4 at 7 p.m.
Nguyen's book, "The Magic Fish" explores the LGBTQ experience and dives deep into Asian heritage and culture. United States Ambassador to Vietnam Ted Osius will attend the event and introduce Nguyen.
Admission is free and more details are available on Eventbrite.