Priority or option?
It's OK to give someone the benefit of the doubt a time or two, but don't let yourself be played
Has anyone ever cancelled a date on you last minute? Ever been someone's last option? Are you labeling your booty call a real relationship? This issue is so common, I'm certain everyone reading this column has experienced it, either first hand or vicariously through a friend's relationship.
What is this hugely common yet hugely misunderstood problem? Allowing your partner to be your priority while simultaneously allowing yourself to be his or her option.
With the rise in dating apps, indecipherable text messages and online dating sites, it's easy to fall into the trap where you aren't sure whether he is portraying an illusion, or he's really into you, as they say. Unfortunately, friends often aid in steering this confused person in the wrong direction by enforcing the idea that "maybe his phone died" or "something came up at work" when he blows them off. Friends love to identify with the victim and tend not to bring attention to the real issue at hand.
Obvious one-sided relationships are painful to watch. Here's the scenario: A friend who is seeing someone has repeatedly cancelled on you when his or her special someone calls unexpectedly.(S)he is probably already entrenched in a one-sided relationship. The reality is that your friend needs to recognize the signs that (s)he's just not into her/him. This is challenging to do, so we recommend suggesting your friend hire a therapist or matchmaker to help him or her work past these mystifying messages and stay on the right path toward reaching the goal of a lasting relationship.
It's difficult for the naive to see the warning signs of their one-sided relationship. We've seen it many times, so here are a few: You ask your so called girl/boyfriend to meet for drinks. (S)he said (s)he is busy, but when her other plans fall through, you get a call asking "Do you want to still grab a drink?" Without hesitation, you say yes. Another great example is when you turn down offers from friends to hang out, praying this "special" person will ring. Speaking from experience, this is a great way to lose a friend.
Sound silly and immature? Yes. Then why do people hang on to someone or the idea of being in a relationship with this disconnected person?  Sometimes we think the more we hang out together, the more they will be into us. That said, yes, relationships and attraction can grow after multiple meetings. It's important to recognize the difference between "getting to know you better" and "I have nothing else to do, so yeah, I'll meet you."
There are also instances where you won't admit that the person you are pursuing is out of your league. You hold on to the thought that because you have dinner twice a week, there's a chance for the two of you to be skipping off into the sunset together.(S)he might just be bored and yes, enjoy your company. But that's it.(S)he's not going home after your date and picking out your wedding planner. Last minute dates or meet ups usually mean you are his or her last resort. Especially if you run in similar social circles, recognize the warning signs that (s)he's not into you before everyone talks behind your back.
Don't allow your world to revolve around this person unless you get the respect and attention you deserve. To the friends out there watching this disaster unfold: Wake them up, give them a little shake, but take feelings into consideration. Say things like, "So how are things going with Mr/s. So and So?" or "He cancelled on you again? That's how many times in a row?" or "Have you ever thought it might just be a convenience for her to see you, not true love?" Remind your friend how it feels it feels to be stood up. It's never fun to hear that someone is using you or isn't into you as much as you hoped. Realize, reflect and respond and end a potentially horrific relationship that will make you look like a fool.
Follow us on Twitter:  @MegNovinskie, @KimRosenbergDC for more dating tips or e-mail us at [email protected].
Back to basics in home buying process
Fantasizing about pricey condos you can't afford is not the first step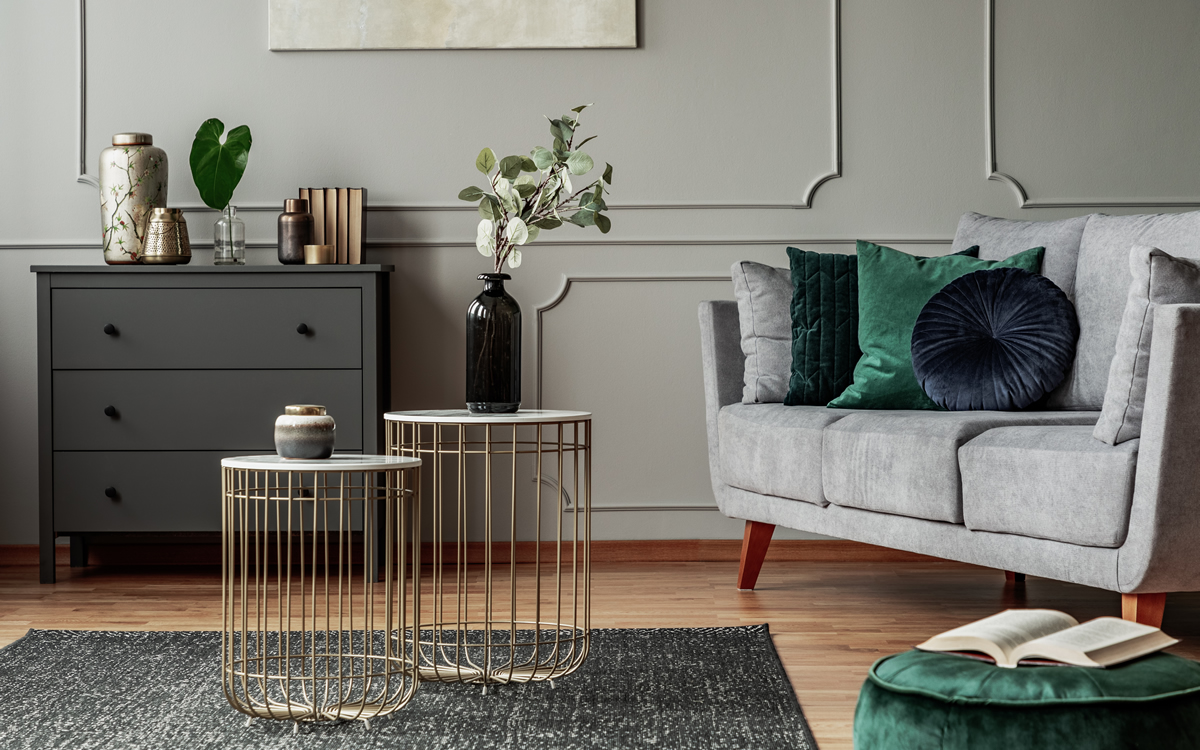 As a home buyer we often forget what goes into the home buying process. There are several steps that you must take in order to purchase a home and similar to school or continuing education, it's always a good idea to get back to basics to refresh your memory (or perhaps learn for the first time) the nuances of home buying and those steps that a Realtor is there to help you navigate.
Most buyers assume that the first step in home buying is the HUNT! You have been on Redfin or Zillow stalking some properties that are on the market and going into open houses on your lazy Sundays after a boozy brunch imagining yourself in a condo in Logan Circle. Well I hate to be the one to tell ya – but that is not your first step. You may have just been wasting your time as you are not able to afford those properties you have been looking at online and daydreaming about the furniture placement. In reality the first step to home ownership is getting a pre-approval from a reputable local lender. A lender will do a quick pull of credit and finances to give you an idea of what type of mortgage and the amount of that mortgage. While you may think you can afford a mortgage, the mortgage industry will financially let you know what you can actually afford.
Once you have that pre-approval in hand we can start the hunt. This is the time that your agent is going to ask you for your list of wants and needs. These lists will no doubt change over time when actually touring properties. Agents are there to guide you through the process. We are teammates on this hunt together. Likely your agent will send you properties and you will also find a few on your own that are of interest. Just like with teaching, learning, fashion, etc. there are different styles that work for different people. Please remember that if you do not like the style your agent uses, there are more fish in the sea. Find the agent that you jibe with — you are going to be spending a great deal of time together.
Once you've found the home of your dreams – this is where the real fun begins. Your agent will run comps on the property to find its value. Value is a subjective thing; at the end of the day a property is only worth what someone is willing to pay. Comparable sales (comps) are a list of properties with the same bedrooms, bathrooms, size and within the same radius of the property that you are interested in purchasing. These figures are used to either support the asking price or support a lower offer price for the piece of real estate. Once the comps are run and you agree on an offer price, there are a few other items that need to be hashed out that are part of the offer of sale.
Arguably one of the more important factors is the inspection period. This is usually used to perform a home inspection and find any items that may need special attention or repair that would drastically affect the home's value. This is also a time to take measurements, take pictures, bring in a contractor for quotes etc. So you will want to ask for an appropriate amount of time for these items to be completed.
The final item to go over in the contract (we are just breezing through this here) is coupled with the financing piece. We need to determine a closing date. This will usually line up with what the mortgage lender (remember step one) will need in order for you to produce any and all documents to them and to get the loan into underwriting in order to close the sale. In the DMV this is usually about 30-days from contract acceptance to closing. There are, of course, instances where it can be sooner and those where it can be extended a bit. It's all a fine dance between all parties involved to ensure a smooth transaction. It truly does take a village.
Once the offer is written, presented, negotiated and all parties agree to the terms – then this menagerie of bulleted items and timelines are set into place. There are timed items for different types of real estate and each jurisdiction is different regarding their timing – which is why its vital to use a Realtor that performs often in that specific area in which you are looking to purchase.
This is by no means an all-encompassing list of items within a real estate contract nor a true roadmap to home ownership, however, it represents the stripped down fundamental steps in the home buying process. Aside from the contract, which protects you as the buyer, it is important to ensure that you align yourself with your 'A Team' for the hunt. That includes a lender, title company, home inspector and any auxiliary contractors, etc., that your trusted real estate agent can help provide a list for you to choose from.
In this current climate there are mumblings and lawsuits about the "need" for a Realtor to be used in a home buying or selling transaction. After reading the snippet of tasks above, I would surely believe that a Realtor is vital to a successful home purchase in this market. We have gone from a seller's market with super low inventory levels to a market with higher interest rates and equally low inventory levels. Realtors are on the pulse of the market and what is changing because we are in the trenches – I would argue that assistance with your home purchase, one of the most valuable assets you will have – is one in which having a professional by your side is of vital importance.
Justin Noble is a Realtor with Sotheby's international Realty licensed in D.C., Maryland, and Delaware for your DMV and Delaware Beach needs. Specializing in first-time homebuyers, development and new construction as well as estate sales, Justin is a well-versed agent, highly regarded, and provides white glove service at every price point. Reach him at 202-503-4243,  [email protected] or BurnsandNoble.com.
D.C. rentals: DIY or seek professional help?
Some landlords thrive alone, while others need property managers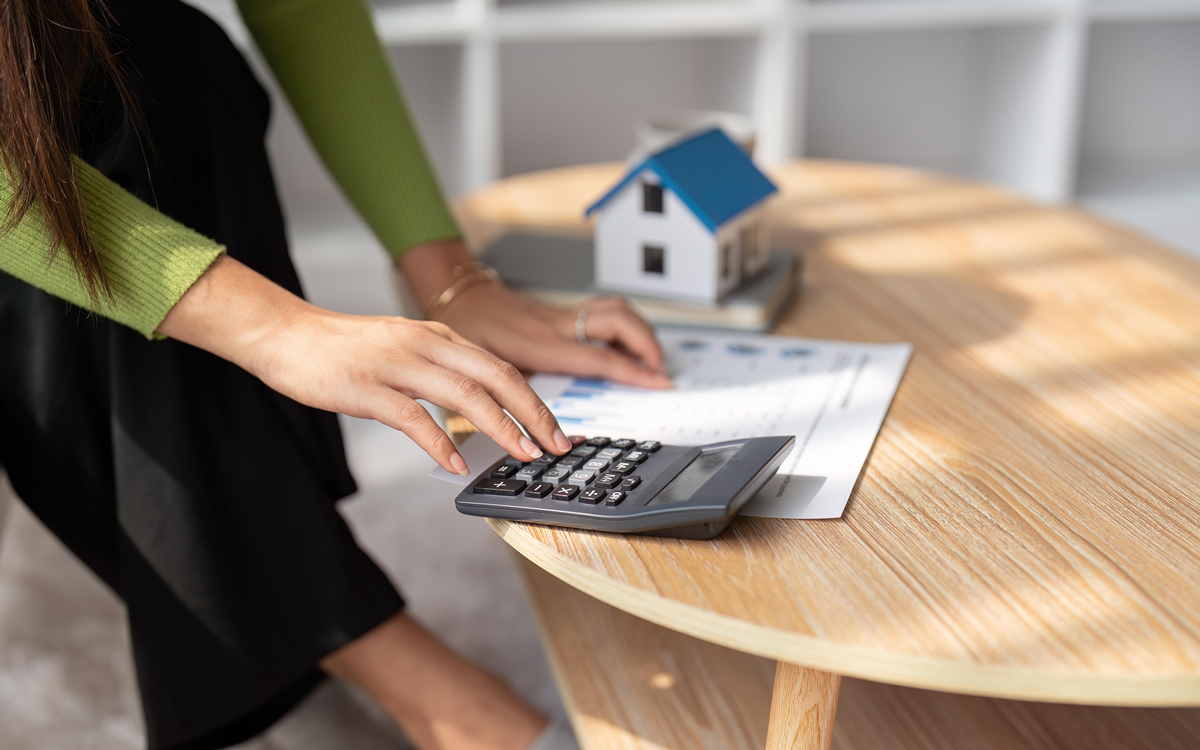 Owning a rental property in the District of Columbia can be a lucrative investment, which naturally comes with an array of professional and legal responsibilities. From federal laws and local regulations to moral and financial responsibilities, your obligations change substantially when you transition from being a homeowner to a landlord.
When you "Do It Yourself," you're tasked with managing the property, handling tenant relations, ensuring legal compliance, and much more. The key questions to ask yourself when you seek to master the D.C. rental housing market include:
Which property management tasks can you take on yourself, and
At what point should you entrust the job to professionals?
DIY Property Management Tasks
Looking at things from a distance, it seems like a no-brainer to self-manage a property you have purchased. You have a solid property. You find good tenants. You cash in on the rent income. What could go wrong? Here are a few things that many landlords feel confident in managing on their own.
• Routine Maintenance: Regular upkeep is essential to maintaining the value and appeal of your property. Owners can handle tasks such as lawn care, cleaning common areas, painting, and basic maintenance like changing light bulbs or air filters. Staying on top of these tasks can enhance tenant satisfaction and reduce the likelihood of major repairs down the line and it can save money.
• Communication: Establishing clear communication channels with tenants can foster a stronger landlord-tenant relationship. Landlords can personally address concerns, answer questions, and provide timely responses to maintenance requests. Open lines of communication contribute to tenant retention and satisfaction and better long-term rentals.
• Rent Collection: Collecting rent is a straightforward task that landlords can manage themselves, so long as you have a tenant who is paying on time. Ask yourself if you want to be interfacing directly with a resident in your rental who runs into economic troubles and becomes a late payer, month after month. By setting up a convenient payment system and providing clear rent due dates, landlords can maintain consistent cash flow and make the process more efficient.
• Lease Agreements: Crafting a well-drafted lease agreement is within the capabilities of landlords, especially with many online platforms that provide lease templates these days. With the assistance of legal templates or resources, landlords can outline terms, responsibilities, and expectations for both parties. However, always have a legal professional versed in D.C.'s landlord-tenant law review the document to ensure compliance with DC's rental laws.
Property Management Tasks That are Better Left to the Professionals
When you hit the wall with the various complexities in D.C. and federal landlord/tenant laws, it's time to think about what critical components of successful rental housing should be outsourced. When you think of your best and favorite skills, are you prepared for key things required of landlords in the District? Take a peek at just a few of the most important ones below.
• Market Analysis and Pricing: Professionals have the expertise to conduct thorough market analyses, helping landlords determine competitive rental prices. Setting the right rent ensures steady occupancy rates and maximizes returns on investment. Stair Stepping your rental price during advertising can save you from lost revenue month-on-month. And property managers with units in their portfolio similar to yours can often have a stronger sense of what the market is paying for a rental like yours.
• Tenant Screening: One of the most crucial aspects of property management is selecting the right tenants. Landlords can take charge of this task by thoroughly screening applicants, checking references, and conducting background checks to ensure responsible and reliable tenants. The District's City Council has imposed a wide array of restrictions on what you can and cannot check for with prospective tenants. Do you want to be caught off guard and faced with a discrimination lawsuit? Think twice before you decide to use subjective measures for tenant selection.
• Legal Compliance: The District of Columbia has strict rental laws and regulations that landlords must adhere to. Professionals well-versed in local laws can ensure your property and practices are compliant, reducing the risk of legal disputes and financial loss.
• Complex Maintenance and Repairs: While landlords can handle basic maintenance, significant repairs and complex issues are best left to professionals. And you will need a skilled intermediary to help navigate the different bids to know which is realistic and which simply has overblown costs. Hiring qualified licensed and insured contractors ensures that repairs are done correctly and safely, preventing potential hazards and tenant dissatisfaction, and keeping liability for problems with the contractor.
Emergency Response: Property management professionals have systems in place to handle emergencies, such as plumbing leaks or electrical failures. Their round-the-clock availability ensures that tenants' needs are met promptly and efficiently. Do you know folks who can be your support system? If not, you may want professional property management.
Tenant Evictions: Dealing with tenant evictions is a sensitive and legally intricate process, particularly in the District of Columbia after 2002 legislation. Property management professionals can guide landlords through the eviction process, ensuring that all legal requirements are met while minimizing potential conflicts. Trying to represent yourself in Landlord Tenant court now has so many risks to invalidate your lawsuit it is best to use an attorney specialized in DC Landlord Tenant Law to make sure all of the requirements are met for the lawsuit to proceed.
Finding the Balance
Making the decision to do your own property management tasks or hiring professionals depends on several factors, including your experience, time availability, and the scale of your rental property portfolio. Some landlords may thrive in handling many aspects themselves, while others might benefit from entrusting their properties to seasoned property managers.
While landlords can handle tasks like routine maintenance, and rent collection, seeking legal help for District landlord/tenant law compliance, other necessary skills may be harder to develop and can leave you in hot water with a knowledgeable tenant. Think deeply about alleviating the stress and mitigate potential risks by understanding your strengths and limitations as a landlord. Doing so today will help you make informed decisions that contribute to the success of your rental property and get you the revenue you want to see tomorrow.
Whatever decision you make on your property management, feel free to contact us [email protected]. Stay informed.
Scott Bloom is owner and Senior Property Manager at Columbia Property Management. For more information and resources, visit ColumbiaPM.com.
Dine All Night to showcase excellence of all things food and beverage
11-day event to highlight more than 60 participating local restaurants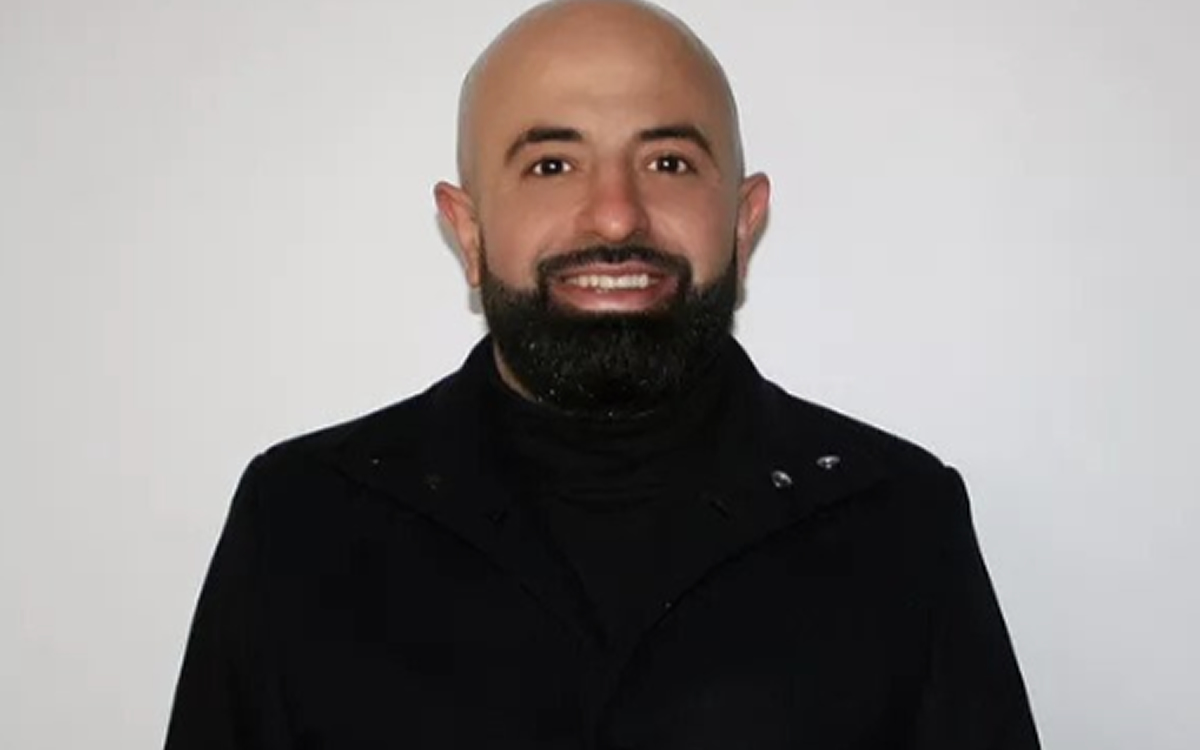 When Art All Night meets the culinary arts: The longstanding late-evening tradition in D.C. is adding another ingredient to its cultural recipe this year with the addition of Dine All Night, a complementary event to showcase the DMV's excellence in all things food and beverage.
Art All Night returns this year on Sept. 29 and 30, from 7 p.m.-3 a.m. both evenings. Taking place across all eight wards, it features more than 100 artists and a host of business improvement districts and "main streets" that support local establishments.
Art All Night kicked off more than 10 years ago in 2011, when Shaw Main Streets created the evening event as a unique way to highlight the bustling Shaw neighborhood and its link to art and culture.
Leading up to Art All Night weekend, the new Dine All Night begins Sept. 21 and continues through Oct. 1. The 11-day event will highlight over 60 participating local restaurants that took on the "creative challenge to create culinary artistry through food with limited-time-only menus and offerings," according to the organizer, Department of Small and Local Business Development. The limited-run menus "showcase food as a genuine art form."
Participating restaurants were asked to create a menu and cocktail that expressed their creativity. For example, the pop-up Taco Dirty to Me menu all has music-related references.
Participating neighborhoods in Dine All night include Columbia Heights/Mt. Pleasant, Eastern Market, Georgetown, Glover Park, H Street, North Capitol, Pennsylvania Avenue East, Rhode Island Avenue, Shaw, Tenleytown, The Parks, Upper Bladensburg, and Uptown.
Some restaurant highlights: Mr. Henrys, Beuchert's Saloon, Bronze, The Pursuit, Uncaged Mimosas, DCity Smokehouse, Ghostburger, El Techo, Quattro Osteria, Electric Cool-Aid, Seoulspice, and Guapo's.
Urban Roast is one of the restaurants that has a special menu. "It means a lot to us to be a part of this citywide effort," says owner Kamal Azzouz. "We opened in the middle of the pandemic, in June 2020, so having the support of the city behind us with this important event is a great feeling. I'm very thankful for it."
During Dine All Night, Urban Roast will offer a prix-fixe three-course meal with items like dynamite shrimp and flank steak. The restaurant will also have a Night Owl cocktail served only on September 29 and 30 during Art All Night events.
A full list of participating restaurants, bars, and food trucks is available at dcartallnight.org/dineallnight. 
"DC Art All Night and Dine All Night spotlight the District's rich cultural and culinary offerings. These events showcase our local artists' and chefs' incredible talents and diverse creations while emphasizing their significance in creating an atmosphere that supports the small business community," said Director Kristi Whitfield of the D.C. Department of Small and Local Business Development.
The Art All Night website further notes that, "Dine All Night is a tribute to the boundless creativity and artistic skills of our talented local chefs and mixologists based in the District. Through a series of unique culinary experiences, special menu items, carefully curated dining itineraries, and hidden gems, Dine All Night will provide you with a fresh perspective on the artistry of food."
On the newly updated website, dcartallnight.org, visitors can map out their experience for the evening using their desktop computer or mobile phone. The feature, integrated with Google Maps, highlights each of the activations, provides the opportunity to plan routes, and suggests ideal routes based on an attendee's interest. Categories include live music, family friendly, and late night vibes.
Art All Night is officially a collaboration between the D.C. Department of Small and Local Business Development (DSLBD), DSLBD's Main Streets programs, D.C. Commission on the Arts and Humanities, D.C. Public Library, and Business Improvement Districts (BIDs).