A dream fulfilled
MLK memorial, years in the making, resonates with LGBT community

(UPDATE: The MLK Memorial dedication ceremony has been postponed due to  Hurricane Irene. It is expected to be rescheduled for September or October.)
When a tribute to the Rev. Martin Luther King, Jr. is dedicated this weekend, it will mark more than the addition of a new monument to Washington, D.C.'s landscape.
It will symbolize the civil rights leader's success.
The stone likeness rises as the first monument to a man of color on the National Mall, 48 years after King described his then ground-breaking dream, and in a nation where — at least ostensibly — much of that dream has been realized.
The movement was a model for countless others, including the LGBT rights push, which has shared nonviolence tenets and even leaders like gay, black activist Bayard Rustin.
Yet most similarities end there.
While fruits of the civil rights movement are evident in modern America — apparent in a widening black middle class and a black first family in the White House, for instance — the gay rights movement's successes have been slower coming.
Same-sex marriage rights remain tenuous and limited to a handful of states; despite hate crime legislation, the threat of violence continues to deny many gays and lesbians a basic sense of safety in their hometowns.
As the nation prepares to welcome King to the National Mall, community leaders share their outlook on the LGBT movement with the Washington Blade — from a California group using civil unrest to humanize the struggle; to the partner of late gay and civil rights icon Bayard Rustin working to keep his ideals alive; to former NAACP leader Julian Bond, who uses his status as a key historic civil rights figure to promote the LGBT rights struggle as a modern civil rights fight.
They point to entrenched faith-based bigotry, and even a lack of movement cohesion, as obstacles. But each believes that by using King's model of continued struggle, the LGBT dream of full equality can be achieved.
Images of change
The Rev. Martin Luther King, Jr. sitting in an Alabama jail cell. Firefighters battering blacks with powerful jets of water. Jeering whites pouring condiments over the heads of stoic lunch counter protesters.
They're images that moved activist Robin McGehee, as a child growing up in Jackson, Miss.
And today as executive director of GetEqual, she organizes demonstrations to create actions and images she hopes will drive home the plight of gay and lesbian men and women just as powerfully. An absence of such visual tools encouraged McGehee to form the group, with offices in Berkeley, Calif., and Washington, D.C., in January 2010.
"We had that in reference to the AIDS movement in ACT-UP, and fighting for adequate health care. But in reference to a full civil rights fight for equality, I couldn't think of one iconic action," she said.
The group has orchestrated more than 40 actions in the last year, including one in which military veterans handcuffed themselves to the White House fence to protest "Don't Ask, Don't Tell."
The group honed use of such actions at the Highlander Research and Education Center, a New Market, Tenn., center that trained members of the original civil rights movement. McGehee and other LGBT equality activists underwent training at the historic center in January 2010.
"Not until you can give literal imagery to that discrimination do people really resonate or get it," McGehee said.
Yet despite mirroring the earlier movement's successful tactics, activists' success in mainstreaming LGBT rights remains light years behind that of racial equality — something McGehee blames on entrenched religious bigotry.
"We've gotten into a moment where people are using the Bible as a weapon," said McGehee, pointing out that while religious rhetoric once justified slavery and racism, cultural changes eventually erased such thinking. "… I don't think we've jumped that hurdle with regard to gays."
McGehee is encouraged, however, by more subtle success in incorporating gays and lesbians socially. Just a few years after Ellen DeGeneres thought twice about coming out on TV, realistic portrayals of gays and lesbians are common on TV.
"In time," she said, "I think we're gonna get there."
A life of service
Walter Naegle had certainly heard of Bayard Rustin, the relentlessly active civil rights agitator who gained as much notoriety for his efforts to win black equality as for his open homosexuality.
But on the day he ran into the civil rights legend on a New York City corner in April 1977, he didn't recognize him: Rustin wasn't carrying his trademark walking stick.
"When he gave me his name, I knew," said Naegle, whose chance meeting with Rustin lead to a 10-year relationship that ended only when the activist died in 1987.
More than two decades later, Naegle keeps Rustin's ideals alive, working with filmmakers to promote "Brother Outsider," a portrayal of Rustin's story, executing his estate and generally overseeing the use of his image.
He believes Rustin's courage, openness and tireless work — he was in his 70s and still agitating when he died — have helped make him resonate as an icon of the human rights movement.
By the time Naegle met Rustin, the activist had long been a legend. Rustin had worked with A. Philip Randolph to strengthen relationships between blacks and labor unions, but was perhaps best known for his role organizing the 1963 March on Washington.
He'd also become a gay rights icon before it was fashionable: Rustin was essentially outed in 1953 when he was arrested on a "morals charge," yet he refused to deny the charges or his sexual orientation.
"He didn't have to hide anything," he said. "He was just going to be who he was and let the chips fall where they may."
Rustin would pay the price for that openness.
"Whenever he would rise to a certain level, particularly in the African-American civil rights movement but also in other movements, something would happen and someone would try to chop him down," Naegle said.
Nonetheless, "He was not defeated. He didn't turn around and stop his activism — he just worked on the sidelines."
Rustin remained active with several organizations, including the A. Philip Randolph Institute and the United States Holocaust Memorial Council, at the time of his death.
Years later, his story still has the power to inspire. Naegle said a book of his letters is slated for publication in March, in time for what would have been Rustin's 100th birthday.
Naegle believes his partner would have been "heartened" to see marriage equality happen in even one state. But he wouldn't have been satisfied with limited success.
"It's fine to have these victories in urban areas," Naegle said. "But people all over the country should be entitled to the same thing."
"Gay and lesbian rights are not 'special' rights"
Julian Bond's new fight
Where others may see conflict between the black and gay rights agendas, Julian Bond sees similarities.
Both groups struggle against bigotry based on personal characteristics. Both are entitled to basic rights by the same Constitution. And both benefit from each others' successes.
Indeed, he argues, "People of color ought to be flattered that our movement has provided so much inspiration for others — that it has been so widely imitated," Bond, who works as an adjunct professor at American University, told the Blade.
The man who has worn many hats as a Georgia lawmaker and leader with both the Southern Poverty Law Center and the NAACP, has more recently directed his outspoken energies to the conflict between civil rights and gay rights advocates.
It's a particularly touchy dispute. Old school civil rights leaders and even some black gays bristle at LGBT activists' use of King's rhetoric to promote their agenda as a  modern civil rights movement. Some site racial divisions within the LGBT movement, and argue that discrimination faced by gays isn't as harsh as that faced by blacks.
Yet for Bond, there isn't much of a dispute: The two groups must lock arms.
"Many gays and lesbians worked side by side with me in the '60s civil rights movement. Am I now to tell them thanks for risking life and limb helping me win my rights, but they are excluded because of a condition of their birth?" he said. "That they cannot share now in the victories they helped to win?"
Bond has lent his outspoken rhetoric and organizational skills to many causes over the years.
While a student at Morehouse College, in Atlanta, in the '60s, he helped organize the Student Nonviolent Coordinating Committee, he was the first president of the SPLC and was board chairman of the National Association for the Advancement of Colored People from 1998 to 2010.
He's become one of the most vocal mainstream voices in the movement to promote equal treatment for gays and lesbians, going as far as to boycott the funeral of King widow Coretta Scott King in 2006 after the services were arranged at an anti-gay church.
In July, Bond spoke at an NAACP forum discussing gay and lesbian issues in the black community, featuring openly gay black comedian Wanda Sykes and CNN anchor Don Lemon.
"People of color carry the badge of who we are on our faces. But we are far from the only people suffering discrimination," Bond said. "Sadly so do many others. They deserve the law's protections and civil rights too."
Bond's comments stand in contrast to the black community's historically conservative stance on gay issues.
Yet he said one need only look at the personal examples set by the lauded civil rights leaders to see whether such thinking is in line with King's dream.
"We cannot know what Dr. King would have thought about today's GLBT movements," Bond said. "But if we consider the prominent role his widow, Coretta Scott King, occupied in speaking out on GLBT rights, it is hard to believe that he would not have done the same."
Is cash always king?
How to stay competitive in the face of all-cash offers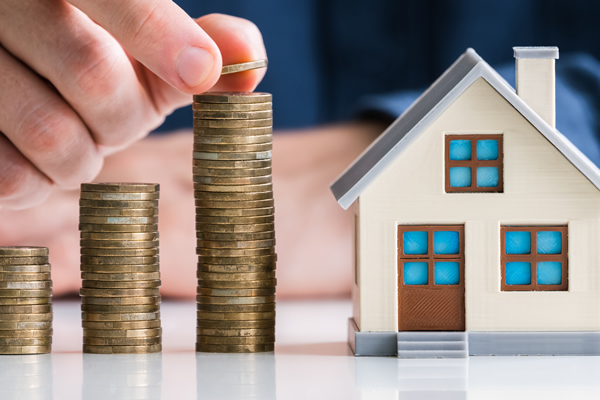 One of the frequently asked questions I get as a real estate agent serving the DC Metro area and Delaware beaches is: How can I be competitive in a market that is seeing an increase in all-cash offers?
I get it, the real estate market is super competitive, but it's not just because of the low inventory, it's also because of the cash offers sellers are seeing.
Money is money right? Why would a seller be inclined to take a lower all-cash offer versus a higher offer with a mortgage. Let's break it down a bit.
An all-cash offer usually comes with very limited contingencies in addition to the more important piece, which is the timing. A cash sale can close in less than a week whereas a sale with a conventional mortgage can usually only be expedited to a 21-day close. Don't lose hope! There are still a few ways you can have a competitive edge over cash offers with a few steps your agent can advise you through:
OFFER CASH – THEN ACQUIRE FINANCING: If the stars align and you are purchasing a home that the sellers currently reside in, you can expect that they will need some time to gather their items and move — they also have to gather their great great grandmother's wedding dress and Uncle Fester's golf clubs that they just HAVE to keep. This will allow you time to go the conventional mortgage route. Please note that this is a very detailed alteration and it is recommended fully that you speak with your real estate agent prior to doing this to ensure that you are fully educated with the pros and cons of this method and what is at risk. The biggest item to highlight is that a mortgage comes with the infamous appraisal. The appeal of an all-cash offer is that there is no appraisal. With a mortgage an appraisal is required. If the appraisal comes in low, you will need to be ready to come to the table with the difference in appraised value – in cash. For example: Appraised value is $100,000 and you are under contract for $200,000 – that is a delta of $100,000, which you will need to come up with in cash in order to continue with the transaction, separate from any other monies you have already placed down.
OFFER $$$ OVER LOW APPRAISAL: Following up on the appraisal aspect here – you can write a contract with financing in place from the onset and provide an addendum that you will pay the difference in low appraisal (referencing the example above) or you can offer an alternative that would be to pay up to XX over a low appraisal. In this example of paying a dollar amount over a low appraisal, you write into the contract that you are going to offer $50,000 over the appraisal if it is a low appraisal. So if the contract price is $150,000 and you offer to pay $25,000 over a low appraisal value and the property is valued with appraisal at $125k then you would have to pay a total of $150k for the home and that $25k difference would, again, need to be in cash. This allows a bit of leverage with lower cash amounts on hand – but again similar to the example of acquiring financing above, the sellers must allow for the timing of a mortgage application process to occur.
GIFTS FROM FAMILY: What is family for if it isn't for providing you large sums of cash!? In all seriousness – this is a fully accepted method of cash funds. You will want to speak to a financial planner/tax individual to fully understand tax implications for both parties (giftor and giftee) to fully understand what this means, but there is always the ability to be gifted funds from parents, aunts, uncles etc., to ensure that you are liquid and can purchase the property of your dreams.
OFFER "RENT BACK" TO SELLERS: Following the guise that the sellers must find a property to purchase or perhaps they are moving across the country and need a month or two in order to get their affairs in order. This allows you to provide a "rent back" to the sellers and basically become their landlord. In this scenario you would typically charge them rent, which would be equal to your carrying costs for your home expenses. For the purposes of being competitive in this market, you can offer a "rent FREE rent back" where you afford them the ability to sell the home to you and they still reside in the home for an established time post closing at no cost to them. This sounds silly — why would you let someone stay in your new home rent free for two months when that means that you are paying for your mortgage and other expenses in addition to rent for an apartment or maybe shacking up with mom and dad again?
It's important to remember that in order to get a property in this market there is the need to think creatively if you don't have all the cash in the world — you can still be VERY competitive.
Justin Noble is a Realtor with Sotheby's international Realty licensed in D.C., Maryland, and Delaware for your DMV and Delaware Beach needs. Specializing in first-time homebuyers, development and new construction as well as estate sales, Justin is a well-versed agent, highly regarded, and provides white glove service at every price point. Reach him at 202-503-4243, [email protected] or BurnsandNoble.com.
Leather and lace in your home decor
From couches to countertops, add some flair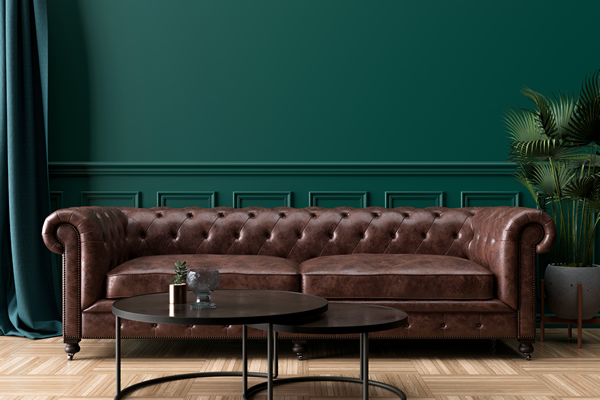 When I was very young, I would visit my maternal grandmother and marvel at the hand-tatted and crocheted doilies that adorned the arms and backs of her sofa and chairs. They were also found on her dressers and side tables, and on the dining table as coasters and placemats, to prevent scratches on the furniture. Like snowflakes, the designs of the doilies were both intricate and individual.
I'm convinced that people had better posture in the early 20th century, because I never saw the remnants of men's hair tonic, Macassar oil, or pomade on Nana's doilies, even though they were there to keep the furniture from absorbing those hair products. Certainly, people weren't the couch potatoes lounging on sofas then that we are today. Being able to Netflix and chill was a long way off.
I was impressed with the amount of work that had gone into such a little piece of fabric, so I later tried to learn to crochet. Sadly, all I was able to accomplish was string after string, never having been taught how to join those strings together to resemble a doily. At least with knitting, I was able to form squares large enough to be blankets for my Barbie.
In my mid-century childhood, doilies were put away and saved for grandchildren who, years later, would neither want them nor appreciate their historical value. The '50s saw polyvinyl chloride (PVC) go from a commercial substance used frequently in post-WWII construction to a residential fabric that we now refer to fondly as "pleather." I can still remember the sound of my thighs peeling off the vinyl banquette at the diner when I would get up to leave a booth.
To be without a leather couch in the '60s was déclassé and, although styles have changed, such a couch remains a timeless piece. These days, if you are looking for a little more leather in your life and in your home, you can look beyond that couch and chair, where options range from the subdued to the highly decorative.
While vinyl is still the least expensive leather-look fabric, we now have "bonded" leather, made with scraps that are bonded together using polyurethane or latex. As you can tell from the prices of such furniture, the actual leather used in the process can vary from 10-90 percent.
Of course, top grain leather is the most expensive, and we have suede, die cut, embossed, patent, and a variety of other techniques used to change the look of a hide. In addition, there is now vegan leather.
For something unique for your kitchen or bar, check out the tooled leather countertop from Kosel Saddlery (koselsaddles.wixsite.com/marty) in Montana. They also make saddles and chaps.
Instead of the shiny granite counters that we all know, MSI Surfaces (msisurfaces.com) makes honed and leathered granite finishes for a more subtle appearance and has dealers throughout the DMV. 
For a do-it-yourself application, Amazon sells the Aspect brand eight-pack of leather glass, peel and stick subway tiles for backsplashes in five neutral colors for less than $20 each.
EcoDomo (ecodomo.com) in Gaithersburg offers a variety of custom leather treatments, including countertops, door and cabinet panels, floor planks and tiles, and wall systems. Your color choices aren't limited to black or brown either. They can manufacture pieces in blue, red, green, and even in custom colors to match other items in your décor.
Many online stores such as Wayfair and Overstock carry real and faux leather headboards, footstools, poufs and benches at affordable prices.
There's always something in leather at Pottery Barn, even for the conservative budget: pieced leather pillows, tufted stools, basket collections, and even a leather-bound coffee table book for cigar aficionados.
If you're looking for small accent pieces, try a leather coaster, placemat, napkin ring, or my personal favorite, a cutlery pouch for your tableware collection from Lucrin Geneva (lucrin.com). They also offer office accessories such as crocodile desk sets, wastebaskets and storage boxes.
And for the connoisseur of leather, vinyl, rubber, or even neoprene items of a more personal nature, head to the Capitol Hill Hyatt Regency this Friday through Sunday for Mid-Atlantic Leather weekend. With plenty of specialty items, high-impact fashion, toys and games for all ages and yes, even custom-made furniture among the vendor exhibitions, you're sure to find something that will tickle your fancy.
Just remember that you (and your puppy) must both be vaccinated and masked to attend. We take COVID (and rabies) very seriously here in D.C.
Valerie M. Blake is a licensed Associate Broker in D.C., Maryland, and Virginia with RLAH Real Estate.  Call or text her at 202-246-8602, email her via DCHomeQuest.com, or follow her on Facebook at TheRealst8ofAffairs.
Winter Restaurant Week a welcome escape from the cold
Enjoy D.C.'s diverse culinary scene at great prices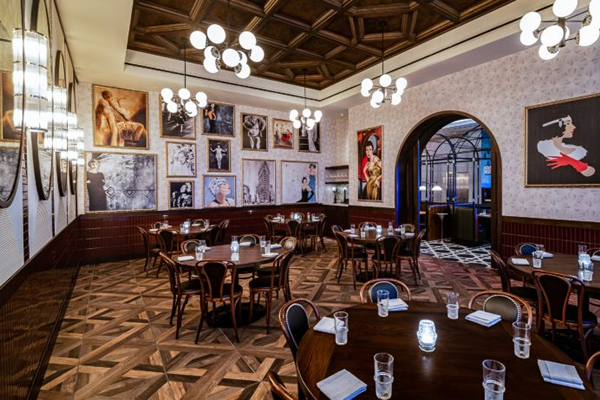 Saving Washington, D.C. diners from winter doldrums, RAMW Winter Restaurant Week is back in action. It returns Jan. 17-23 with the motto of "Dine Out. Take Out. Eat Up."
The city's signature winter dining event is back as a one-week promotion focused on dining out and tasting the city's diverse culinary scene. Yet it also is providing diners with newer programs that they have grown to love over the past few cycles. These include the popular "RW-To-Go" takeout dinner meals, outdoor dining spaces, as well as cocktail pairings, allowing diners to take advantage of a range of indoor/outdoor comfort levels and dining opportunities.
Participating restaurants are set to offer multi-course brunch and lunch menus for $25 per person, and multi-course dinner menus for $40 or $55 per person for on-premises dining. Most are offering the traditional three-course meals, while others may include extras.
Many restaurants will also offer the RW-To-Go dinner meals, a program introduced in 2019, available at two price points: $70 or $100 for two people and $140 or $200 for four people.
More than 200 restaurants across the area are participating.
"Our restaurants have shown resilience, creativity, and perseverance over the past two years, and they continue to count on the amazing support of loyal diners and newcomers through promotions like Restaurant Week," said RAMW President & CEO Kathy Hollinger. "Designed to get diners out to experience all our great food scene has to offer, we have evolved this turnkey promotion to help meet diners where they are in terms of comfort. With offerings to include RW-To-Go, curbside pickup and delivery, heated patios, cozy igloos and indoor dining, there is truly something for anyone looking to support their favorite spot or try something new."
New restaurants participating in Winter Restaurant Week include Ala, Bar Chinois, Bistro Du Jour, The Mayflower Club, Officina Cafe, Penny Royal Station, and Urban Roast in the District; Diabolo's Cantina at MGM and Rosa Mexicano at National Harbor; North Italia Tysons; and the newest The Capital Grille location in Fairfax.
2021 RAMMYS Winners and finalists participating include Convivial, Cranes (also Michelin-starred), Espita, Estadio, iRicchi, and Sababa.
In the 14th Street and Dupont Circle areas, popular participating restaurants include Agora, Cork, Duke's, Floriana, and Sushi Taro, among others.
Winter Restaurant Week also extends beyond core neighborhoods, stretching far past the city's borders. Areas like Takoma Park and Bethesda in Maryland, and Alexandria and National Landing in Virginia, are also hosting participating restaurants.
Some spots are offering additional deals, extended timelines, and other options. "I'm excited about the creativity of our local restaurants," says Hollinger, "with their offers and spaces that give diners great experiences during the promotion, and the flexibility to dine in the way that works for them whether indoor, in heated outdoor dining spaces or at home with our Restaurant Week To-Go program."
For example, Ambar (both the D.C. and Clarendon locales) will have a $70 seven-course to-go menu for two people. The deal includes a bottle of wine in addition to the food.
Schlow Restaurant Group has a $40 gift card for more than three meals at any of its restaurants, including NAMA Sushi Bar and TICO in D.C. and Alta Strada Italian Restaurants in D.C. and Fairfax. 
James Beard Award-winning Chef Michael Schlow says, "This is a great way for Restaurant Week diners to experience more of our menu offerings, and perhaps explore some of our restaurants they haven't tried yet. Plus, with [our] Restaurant Week extended an additional week through Jan. 30, there's ample time to dine."
Gay-owned KNEAD Hospitality + Design group is involving all its restaurants in the promotion. The group's restaurants include Gatsby, Mi Vida, The Grill, and more. Owner Jason Berry notes that he is "excited to participate in this year's winter restaurant week. Each year Restaurant Week brings new diners to our doors to experience the creativity and talent our staff continues to showcase at our restaurants."
Recall that the city has reinstated mask mandates for indoor spaces. In addition, On Jan. 15, 2022, per Mayor's Order 2021-148, the District of Columbia adopts a citywide vaccination entry requirement that requires COVID-19 vaccination to enter indoor facilities within the city. This includes restaurants and bars.