Quick tips for your home search
The internet has a vast array of resources that can help you make intelligent decisions when purchasing real estate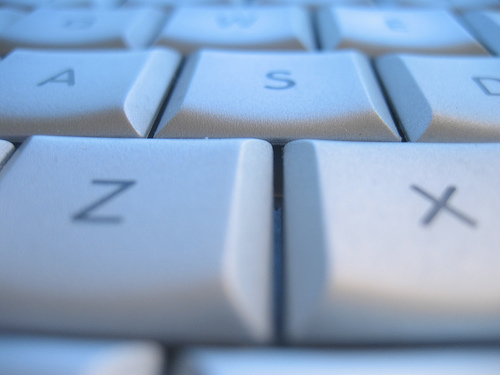 The quest for a new home can be both an exciting and a daunting task. Location, size, lifestyle, flair, convenience, commute, safety — all important factors to consider when looking for a home and unfortunately, some of these do not come up in a typical home search database.
Of course the best way to determine if a property meets your needs in terms of location, convenience and commute is the old-fashioned way. Go out and walk the neighborhood at different times of day, talk to the neighbors and test out your commute.
If you don't have the time or are just getting started in your search, don't worry. There are many websites and tools that can help you make this process easier to navigate. A website called "WalkScore" (walkscore.com)  is a great way to see how close a particular address is to key destinations such as shopping, transportation, grocery, restaurants, bars, convenience stores — you name it.  It gives you a rating based on the walkability of the neighborhood.
Google Street View is also a way to virtually walk through the neighborhood with real images of the street and surrounding neighborhood. This can help you evaluate the other homes on the block and surrounding streets, as well as show you the proximity to nearby amenities. Any of the Google maps can also show you how long it will take you to walk, bike, take public transportation or drive to any given location.
If safety is a concern, visit your local police website or call your local precinct. If you live in the D.C. city limits, you can also visit crimemap.dc.gov/presentation/query.asp to look up a location and see exactly what type of crimes are committed within different proximities of a given address, within different time frames.
Our firm also just launched a new website with some great search features. We are most excited about the Metro Search at suegoodhart.com which allows you to search for listings based on proximity to any Metro stop. This is new technology which is making the home finding process much easier for Metro commuters throughout our area. Additionally, we have developed a new lifestyle search there too that allows potential purchasers to search for homes in communities that fit their particular desires including arts and culture, shopping, restaurants, pet-friendly neighborhoods, urban versus suburban or rural, health and public services and more.
It's a great new tool for determining both neighborhoods that fit your needs as well as individual listings. Among many other new types of searches now available on our site are a luxury search, open house search, map search, advanced search, new listing search and new price search. There is also a proximity search that pulls up all listings within a given distance from any location. Visit suegoodhart.com and play around with the different search options.
Though there are many more sites and tools to help you in finding a new home. Of course, feel free to contact us to set up a custom search for you based on your needs and desires or to talk with us about the D.C., Northern Virginia or Maryland real estate market. Please visit our blog (goodhartgroup.wordpress.com) for links to the mentioned sites.
Sue Goodhart is the top-producing agent at McEnearney Associates in Alexandria and is licensed in D.C., Maryland and Virginia. She can be reached at 703-549-9292 or [email protected].
Glenn Youngkin sworn in as Va. governor
Republican backed teacher who opposed trans student guidelines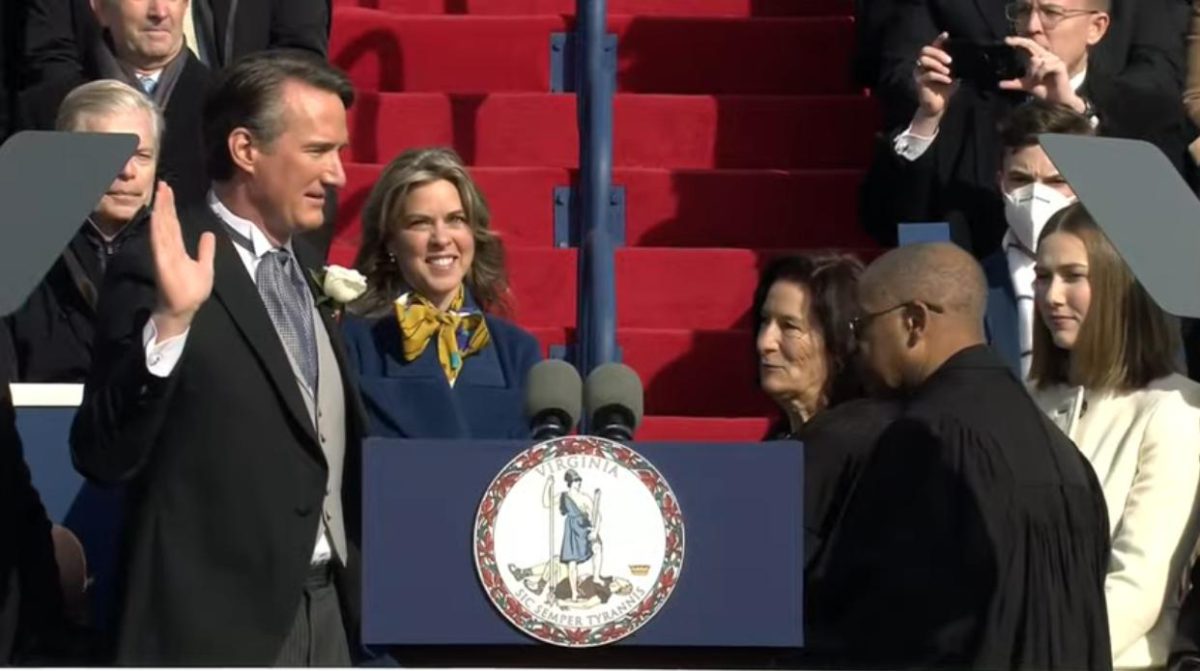 Republican Virginia Gov. Glenn Youngkin took office on Saturday amid concerns that he will seek to curtail LGBTQ rights in the state.
"Today we gather not as individuals, not as Republicans and Democrats," said Youngkin after his swearing in. "Today we gather as Virginians."
Former Gov. Ralph Northam and U.S. Sen. Tim Kaine (D-Va.) are among those who attended the ceremony that took place at the State Capitol. Terry McAuliffe, who Youngkin defeated in the general election, did not attend because of a COVID-19 scare.
Youngkin during his campaign against McAuliffe expressed support for Tanner Cross, a gym teacher at a Leesburg elementary school who was suspended from his job after he spoke out against Virginia Department of Education guidelines that are designed to protect transgender and non-binary students. Youngkin has also said he does not support allowing trans children to play on sports teams that are consistent with their gender identity.
Youngkin on Thursday named Elizabeth Schultz, an anti-LGBTQ former member of the Fairfax County School Board, to his administration.
"We will remove politics from the classroom and focus on the essentials," said Youngkin in his inaugural speech, without specifically mentioning LGBTQ students.
He added "parents should have a say in what is taught in schools."
Youngkin has also expressed his opposition to marriage equality, but stressed it is "legally acceptable" in Virginia and would "support that" as governor.
Lieutenant Gov. Winsome Sears and Attorney General Jason Miyares also took office on Saturday.
Winsome, a former member of the Virginia House of Delegates, is the first woman and first female of color elected lieutenant governor. Miyares, a former House member whose mother was born in Cuba, is Virginia's first Latino attorney general.
Youngkin in his inaugural speech noted "the people of Virginia just elected the most diverse leadership" in the state's history. Youngkin's first executive order ends "the use of" so-called "critical race theory" (which is not taught in Virginia schools) and other "divisive concepts" in Virginia's public schools.
The General Assembly's 2022 legislative session began on Wednesday.
Republicans control the House by a 52-48 margin. Democrats have a 21-19 edge in the Virginia Senate.
Va. school board names new chair who called for burning books
Kirk Twigg backed torching of materials with "sexually explicit" content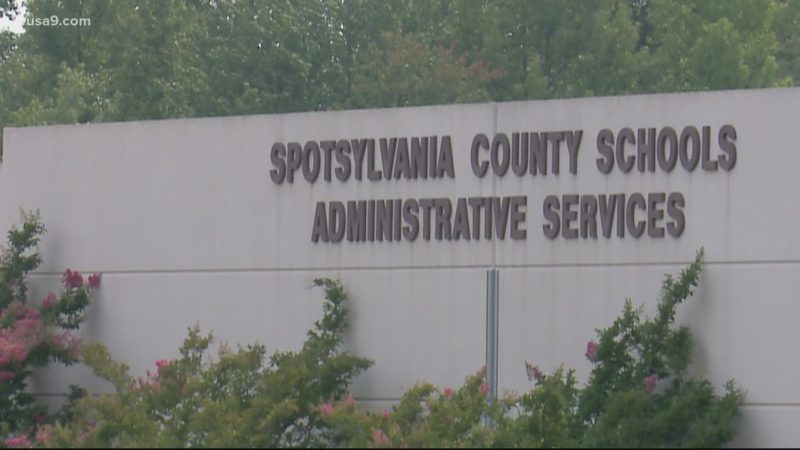 The Spotsylvania County School Board voted Monday to name Kirk Twigg, who advocated for burning books he deemed "sexually explicit" in November, as its new chair. 
His win gives conservatives the majority on the board as Republicans across the country continue an effort to ban books dealing with LGBTQ issues and racism from schools.
Spotsylvania County has been involved in the controversy from the beginning, voting last year to remove books containing "sexually explicit" materials — only to rescind the order a week later.  
Monday's board meeting, Twigg's first as chair, would prove to be disorganized and, at times, unruly.
Twigg's first order of business was to call an unscheduled, closed-door session, which may have violated Virginia's open meeting requirements. According to Virginia Code, a closed meeting cannot be called without a public body approving a motion that states the subject matter and the purpose of the meeting, as well as an applicable exemption from open meeting requirements.
After the board returned from the closed-door session, Twigg said well-regarded Superintendent Dr. Scott Baker would be fired without cause. Baker had already announced he would be resigning at the end of the school year in December.
After Baker decided to resign, a longtime Spotsylvania resident penned a letter in the Free Lance-Star, calling him "the finest superintendent, by far."
"Dr. Baker is trusted and respected by parents, students and employees of Spotsylvania Schools; and he never lost sight of his mission for good reason," it read. "He did so despite the noise and disruption from those few board members dedicated to bringing political disruption and dissidence into our public educational system. Shame on the few."
As Twigg made the announcement, another member of the board interrupted him, saying: "Um, Mr. Twigg, no he is not. You need to make a motion — there needs to be a motion and a vote."
Board members continued to speak over each other as conservative members attempted a vote. But Board Member Nicole Cole told the chairman she had comments.
"I believe that the board members who have lodged this termination owe our citizens and our students of Spotsylvania County a justification for firing Dr. Baker," said Cole. "You have not stated any justification or ability to fill the position. How is this good for the students, the children of Spotsylvania? How does this make sense?"
In a rebuke of the chaotic meeting, she added that Twigg "couldn't even properly chair a meeting."
After approximately 7 minutes of heated discussion where members from both sides got noticeably frustrated, the board voted 4-3 to fire Baker.
Twigg, Lisa Phelps, April Gillespie and Rabih Abuismail, who also advocated for burning books, voted in favor.
The Free Lance-Star reported that Baker was escorted from the building before the board returned from the second closed-door meeting.
An emergency meeting has been scheduled for Friday to name an interim superintendent.
"It's just very sad to hear that a superintendent who has been fully engaged in this community for 10 years is just let go with no rhyme or reason," said Board Member Dawn Shelley, while noting Baker's accomplishments.
Melissa Etheridge to host Heather Mizeur fundraiser
Virtual event to take place on Tuesday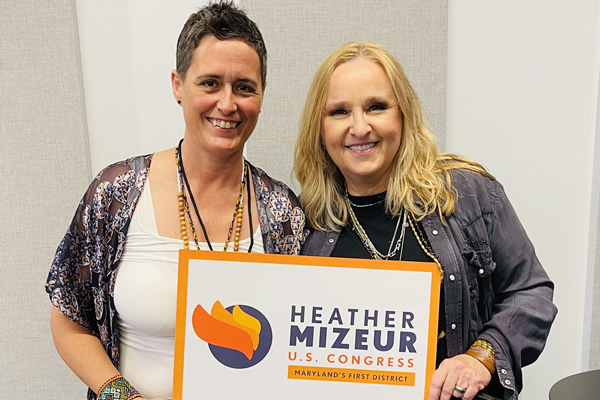 Singer Melissa Etheridge next week will hold a virtual fundraiser for Heather Mizeur's congressional campaign.
The fundraiser will take place on Tuesday at 8 p.m. with tickets starting at $50. Supporters who donate at least $250 will be able to speak with Etheridge and Mizeur in a private Zoom room.
Mizeur, a former member of the Maryland House of Delegates who lives on the Eastern Shore with her wife, is running against anti-LGBTQ Republican Congressman Andy Harris in Maryland's 1st Congressional District. Mizeur ran for Maryland governor in 2014.
Mizeur on Thursday noted to the Washington Blade that her congressional campaign has raised more than $1 million.
"It's going really, really great," said Mizeur.