Gay Republican accuses Dem of gay-baiting in Va.
'Why would you want to vote for someone who's a homosexual?'
A gay Republican running for state Senate in Virginia is accusing his Democratic incumbent opponent of engaging in gay-baiting tactics, an assertion supported by an audio recording obtained by the Washington Blade of inflammatory remarks made by a Democratic volunteer.
On the recording, the intoxicated Democratic volunteer can be heard saying, "Why would you want to vote for someone who's a homosexual and is going to push his agenda in your schools?"
Patrick Forrest, the gay Republican running for state Senate in Reston, Va., said he's heard that Democratic volunteers for State Sen. Janet Howell (D-Reston) have been reaching out to conservative voters in her district to inform them of his sexual orientation in an effort to dissuade them from supporting him.
ALSO IN THE BLADE: NEGATIVE MESSAGING STIR EMOTIONS WITH SUPPORTERS OF GAY CANDIDATES
Forrest said he heard this information from Republicans in Virginia's 32nd district while knocking on doors and campaigning.
"I've been approached by several people … very, very conservative — and had basically said to me, 'You know, we heard you're a homosexual,'" Forrest said. "I said, 'Yeah, I'm gay. I've always been openly gay.' Well, we were actually told by … volunteers from the Democrats that you would be promoting the homosexual agenda in our schools.'"
Howell, a 19-year incumbent with a strong pro-gay record, said the claim that her campaign has been highlighting Forrest's sexual orientation is "absolutely not true."
"We're not mentioning his orientation at all," Howell told the Blade. "It's simply not an issue. The only one who seems to be making it an issue is Mr. Forrest himself."
Forrest's assertion is supported by a recording of a conversation between Eric Newland, Forrest's field director, and Kavita Imarti, a Democratic precinct captain in Reston. Newland said the recording took place on Oct. 5 outside of Imarti's home during a party.
On the recording, Newland asks Imarti about rumors that the Howell campaign is approaching Republican voters and highlighting Forrest's sexual orientation in order to dissuade them from supporting him. Imarti says that her side is employing this tactic. She attempts to justify the tactic throughout the recording by alleging that Republican voters are racist and homophobic and would want to know Forrest is gay.
Newland asks whether Imarti thinks the campaign should be telling people about Forrest's sexual orientation. She replies, "Yes, because you guys are racist bastards." Later, when asked what exactly the campaign is saying, Imarti says, "He's gay! You guys say you're anti-gay, but you have a gay candidate. What you gonna do now?"
Asked on the recording to clarify whether this tactic is coming from the Howell campaign, Imarti says, "Yes! You guys are openly prejudiced against someone due to orientation. I think that's wrong. That's wrong."
Later, Imarti says, "What my campaign is saying is here's your Republican candidate. He's a homosexual. Why would you want to vote for someone who's a homosexual and is going to push his agenda in your schools?"
Imarti isn't a member of the Howell campaign. At one point in the conversation, she says, "I'm not working with Janet." In the recording, she says she makes phone calls and participates in canvassing efforts. But in the recording another voice says, "You guys work together, which means you're working for Janet."
In a statement to the Blade, Newland said he recorded the conversation with Imarti because he heard she had been discussing this campaign strategy openly and he wanted to hear it for himself.
"Frankly, we had heard from several of our volunteers that 'gay-baiting' was being utilized against Patrick," Newland said. "When hearing one of their own grassroots political organizers talking openly about this strategy to tell people that Patrick was gay, as a way to help re-elect Sen. Howell, I was deeply offended."
Nick Kowalski, Howell's campaign manager, said Imarti is a Democratic volunteer for a county-coordinated campaign and doesn't speak for Howell or her campaign.
"We did not recruit her," Kowalski said. "We have not solicited her efforts to volunteer for Janet Howell directly, and she has no direct association with this campaign. Clearly, in this recording, she's highly intoxicated and speaking about something she knows nothing about."
Kowalski said the campaign has sent a message to the coordinated campaign of Fairfax County that Imarti has "no further association — volunteer or otherwise — with our campaign."
Additionally, Kowalski acknowledged he had two five-minute talks with Imarti prior to the recording. But he maintained that he did not discuss campaign specifics with her in those conversations.
Kowalski denied the assertion that the Howell campaign is telling potential Republican voters about Forrest's sexual orientation.
"We 100 percent categorically deny we are sending any messages to Republican voters on Patrick's sexuality or otherwise," Kowalski said. "We are not reaching out to Republican voters at all in the campaign. This campaign is about getting a message out about the issues that concern voters, and Patrick's sexuality is not an issue for us, and it's not an issue for voters in the district.
Speaking with the Blade, Imarti disavowed any involvement with the Howell campaign and denied any knowledge about the campaign engaging Republican voters. She said the recording was made without her knowledge and has been "a real inconvenience" for her and her family.
"I was obviously intoxicated in the recording," Imarti said. "I was not speaking clearly. I was speaking out of anger. I said some things I did not mean, and, in fact, were not true."
Imarti said she can't speak for the Howell campaign and she hasn't "heard anything" about the Howell campaign reaching out to Republican voters and informing them that Forrest is gay.
"I do not have any knowledge of anything either campaign is doing, any strategy or anything like that," Imarti said. "I was speaking for myself as a Democrat, as a person. I was being instigated and I was apparently very upset, and visibly intoxicated."
But accusations about gay-baiting in the race go beyond this incident.
Forrest also said he spoke to two members of the Virginia Legislature — State Sen. Mark Obenshain and Del. Barbara Comstock — who asserted Howell informed them of his sexual orientation. Forrest said the lawmakers told him Howell said "this guy is a homosexual" and "you should not be supporting him."
"She's going about this two ways: one, by approaching … Republican legislators in Virginia [and saying] he's gay and not a true conservative and then also by approaching conservative voters," Forrest said.
Speaking with the Blade, Obenshain said Howell had asked him about Forrest during a brief 45-second conversation and said Republicans were "running a RINO" in the district based on several reasons, including the fact that Forrest has a same-sex partner. RINO, or Republican-In-Name-Only, is a pejorative word for a member of GOP who often doesn't adhere to party dogma.
"She ticked off three of four things that would, I guess, indicate he was not conservative: something about taxes, maybe that he may have voted in a Democratic primary, that he has a partner — and just went tick, tick, tick," Obenshain said. "I think my response was, 'Gee, Janet, it sounds like you're asking me for my endorsement,' which was tongue-in-cheek."
Obenshain said Howell didn't explicitly say anything about him not wanting to support Forrest because he allegedly is a RINO or because of his sexual orientation, but added such a message may have been "a fair implication."
"She listed off three or four things, including that he had a partner," Obenshain said. "She didn't place any more or less emphasis on that than the other things that she listed."
Obenshain added he "absolutely" supports Forrest's candidacy based on the candidate's credentials.
"I attended and participated in fundraisers for him," Obenshain said. "I think he's a strong candidate who has a strong command of the issues and would do a very good job representing that district in the Senate."
Comstock didn't respond to the Blade's request for comment on Forrest's allegation. They both have anti-gay voting records and have voted against legislation that would bar state government employers from discriminating against gays in the workplace.
Forrest said he's "very sad" about reports that his sexual orientation has become an issue because he wants the campaign to be about other other things, such as the fact that Northern Virginia sends significant tax dollars down state.
"I was frankly shocked that a liberal member of the Virginia State Senate who is so powerful and on the Budget Committee would resort to these types of tactics, but she has, and that's what she's chosen to do," Forrest said. "I have fought this kind of gay-baiting when it's been on the political right, I will continue to fight it when it's on the political left, and I'm going to go out there and just talk about transportation, jobs, economy, my vision of the type of independent voice we need for Northern Virginia."
Forrest said he hopes Howell apologizes so that those involved "can put this behind us and we can move on and have a real campaign talking about real issues."
Howell denied the accusation that she has spoken to Republican lawmakers about Forrest's sexual orientation and accused the candidate of lying.
"I'm deeply offended that Patrick Forrest would lie like this," Howell said. "I have never said and never would say that anyone would be unwelcome in Richmond because of their sexual orientation. … A person's sexual orientation isn't a issue for me, and I certainly hope it isn't for anybody who's voting in Virginia."
Howell said she has the "strongest record on civil rights in the Senate." She noted she's been endorsed by Equality Virginia and said she thinks she obtained the endorsement "because of my years of work on issues of importance to the GLBT community."
Howell was the chief patron of bills allowing companies to provide life and health insurance benefits to the partners of their gay employees. She also worked against passage of the Marshall-Newman Amendment, a state constitutional amendment banning same-sex marriage, which was enacted in 2006. She voted against the measure in the General Assembly and said she led the effort to defeat the measure when it came before voters.
"I'm one of the ones who was the strongest opponents of that odious Marshall-Newman constitutional amendment," Howell said. "I spoke and voted against it on the floor of the Senate, and I worked my district like crazy to have that defeated, and glad to say they did."
Howell said she supports same-sex marriage and backs legislation that would bar employers from discriminating against LGBT people in the workplace.
"I've been married for 45 years, and I know how marriage can deepen a relationship, and I think everyone should have that same right," Howell said.
Forrest, who's been endorsed by the Gay & Lesbian Victory Fund, also said he supports marriage equality and legislation that would bar job discrimination against LGBT people.
Denis Dison, a Victory Fund spokesperson, said the alleged gay-baiting "has no place in politics" and came to the defense of his organization's endorsed candidate.
"If this is true then it's really unfortunate," Dison said. "Patrick is eminently qualified to serve in the Virginia Senate and we applaud the fact that he's been open and honest about being gay. We were proud to endorse him and we stand by our candidate in this race."
Del. Adam Ebbin (D-Alexandria), who's gay and also endorsed by the Victory Fund, said he couldn't comment on the veracity of the allegations, but defended Howell based on her record. Ebbin is also seeking a Virginia Senate seat in another race.
"Without Janet Howell, we wouldn't have extended life insurance or health insurance to same-sex partners in Virginia, and she's been a true leader on issues of equality," Ebbin said.
NOTE: This article has been updated.
Arlington candidates greet LGBTQ voters at 'Ice Cream Social'
150 turn out at home of gay bar owner Freddie Lutz
About a dozen elected officials or candidates running for public office this year in Arlington, Va. and surrounding Northern Virginia areas expressed strong support for LGBTQ rights at an event organized by the Arlington Gay & Lesbian Alliance (AGLA) that drew more than 150 LGBTQ and allied residents of Northern Virginia.
The event, billed as an Ice Cream Social, took place on Sunday, Sept. 25 at the Arlington home of Freddie Lutz, the owner of the Arlington gay bar Freddie's Beach Bar and the nearby restaurant Federico's, and Lutz's husband Johnny Cervantes. The two served as hosts for an event that appeared more like a meet-and-greet for local politicians.
Throughout the event attendees had access to unlimited free servings of ice cream from a commercial ice cream vendors truck parked in the driveway of Lutz and Cervante's house.
Among those who spoke at the event was gay Virginia State Sen. Adam Ebbin (D), whose district includes parts of Arlington, Alexandria, and Fairfax County. Ebbin, along with several of the other speakers, expressed strong opposition to Virginia Gov. Glenn Youngkin's recently proposed policy guidelines for transgender students in the state's public schools.
The proposed policy, which Youngkin says will take effect after a 30-day period of public comment, rescinds the trans supportive school policies put in place by former Gov. Ralph Northam's administration that allowed trans students to use the bathrooms, changing rooms and other facilities that match their gender identity.
Under the new policy guidelines released by the state's Department of Education, whose leaders were appointed by Youngkin, the state's 133 school districts must require transgender students to access school facilities and programs that match their biological gender. They also require teachers and school officials to inform parents if their child attempts to present as transgender in school, a development that critics say is the equivalent of "outing" trans kids in a way that could create mental health issues.
"We want to be clear that we value our transgender students," Ebbin told the gathering. "The governor is bullying and endangering students for cheap political points," he said. "And his new guidelines are in violation of not just federal court rulings but of the Virginia Human Rights Act, which explicitly states that there shall be no discrimination against transgender people, including in public schools," Ebbin said.
Others who expressed similar views along with general support for LGBTQ rights, including marriage equality, were State Sen. Barbara Favola (D-Arlington), and Virginia House of Delegates members Alfonso Lopez (D-Arlington/Fairfax Counties), Patrick Hope (D-Arlington), and Elizabeth Bennett-Parker (D-Arlington/Alexandria/Fairfax). 
Bennett-Parker defeated gay House of Delegates member Mark Levine in the June 2021 Democratic primary. Like others who spoke at the AGLA event, Bennett-Parker urged LGBTQ residents of Northern Virginia to do all they can to support state, local, and congressional Democrats in this year's election and in 2023, when the entire Virginia General Assembly is up for election.
"We need your help to make sure we maintain a commonwealth that will be safe and welcoming and inclusive towards all," she said.
Arlington County Board members Matt de Ferranti and Kattie Cristol said they and their colleagues on the Arlington Board, which serves as the county's legislative body, would continue their strong support for the LGBTQ community. De Ferranti noted that the board's recent legislative actions in support of LGBTQ rights prompted the Human Rights Campaign, the nation's largest LGBTQ rights organization, to award Arlington a 100 percent rating among municipalities nationwide on LGBTQ-related issues.
AGLA Treasurer Daniel Hays, who served as moderator for the part of the event in which the candidates or public officials spoke, said the LGBTQ group invited all candidates and elected officials representing Arlington to attend and speak at the event, including Republicans and independents as well as Democrats.
Among those who spoke were Karina Lipsman, the Republican candidate running against incumbent U.S. Rep. Don Beyer (D-Arlington), a longtime supporter of LGBTQ rights.
"I am pro-marriage equality," said Lipsman, who identified herself as "the only Ukrainian born refugee immigrant running for Congress in the entire country."
Also speaking was Matthew Hurtt, communications director for the Arlington County Republican Committee.
The LGBTQ attendees, which local activists say was reflective of the largely Democratic electorate of Arlington and Northern Virginia in general, responded with polite applause for Lipsman and Hurtt as well as for Adam Theo, a candidate for the Arlington County Board who described himself as a progressive libertarian running as an independent.
One of the final speakers was gay D.C. Advisory Neighborhood Commissioner Travis Swanson of ANC 7B03 in Ward 7, who thanked the speakers for their support of the LGBTQ community and called on those attending the event to urge their members of Congress to support D.C. statehood.
"AGLA is not endorsing any of the candidates you heard today," Hays told the gathering in closing remarks, noting that it is a nonpartisan group.
"However, what we strongly endorse is that you go out and make sure you are fully aware of what the individuals who are asking for your vote to be able to have another two years or four years or six years in office, that you know exactly what they've done or what they're going to do," he said.
White House officials, HHS secretary praise local monkeypox response
D.C. Health points to data showing sharp decline in new cases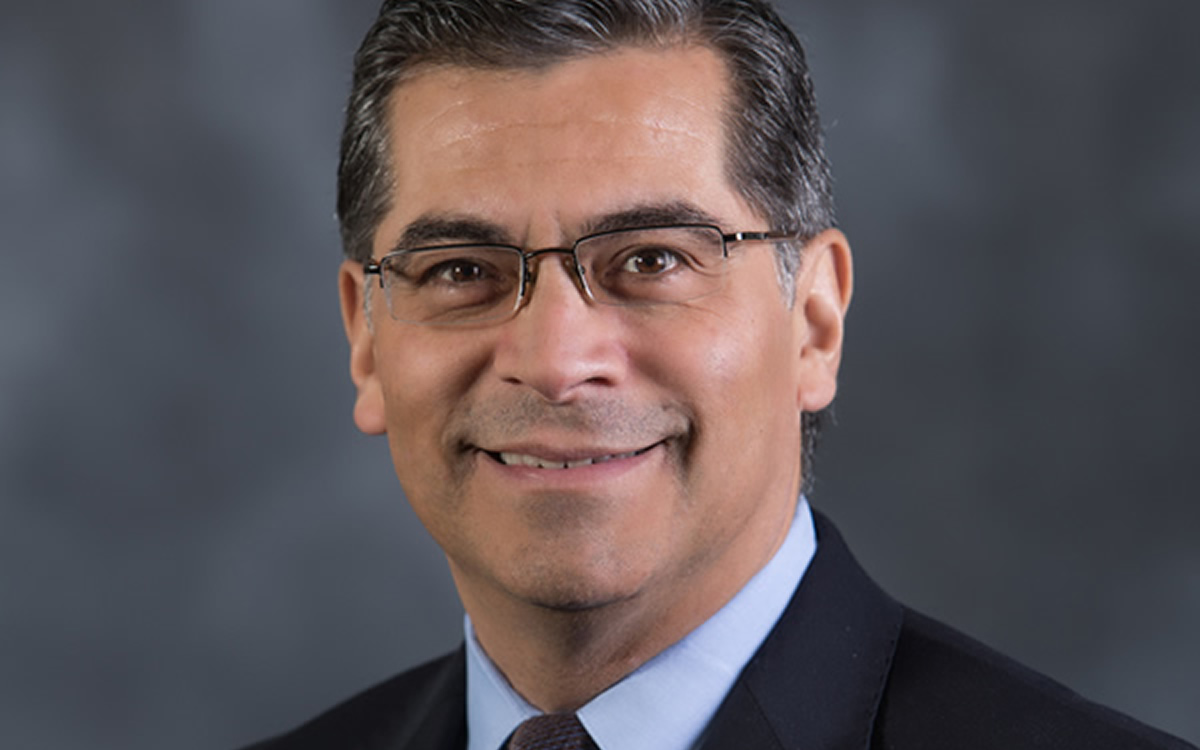 U.S. Department of Health and Human Services Secretary Xavier Becerra and two leaders of the White House monkeypox response team joined officials with the D.C. Department of Health on Thursday for a visit to D.C.'s recently opened Monkeypox Vaccine Clinic on Martin Luther King Jr. Ave., S.E. in Ward 8.
In a briefing for reporters, who were invited to join Becerra and the White House officials on a tour of the clinic, the D.C. and federal officials pointed to a sharp decline in new monkeypox cases in D.C. as a sign of a successful federal and local government partnership in dramatically boosting the number of people at risk for monkeypox who have been vaccinated.
"I welcome you all to our Ward 8 Monkeypox Vaccine Clinic," said Dr. Sharon Lewis, Interim Director of the D.C. Department of Health, which is also referred to as D.C. Health.
"Please take note that D.C. Health was very active in initiating back in May" the city's effort to address monkeypox, she said. "We started our planning and as soon as we were aware of the first case in June, we had actually set up vaccines and were ready to implement our plan."
Dr. Anil Mangla, the State Epidemiologist for the D.C. Department of Health, told the gathering the number of D.C. monkeypox cases peaked during the week of July 17, and new cases in the District have declined since then by an average of over 20 percent per week.
"I would call it our success story in D.C.," Mangla said. "So, our cases peaked nine weeks ago, the week of July 17. If you look at the national trends and statistics, the nation essentially peaked about six weeks ago, so we were already three weeks in advance," he said.
Mangla pointed out that the clinic where the HHS and White House officials visited on Thursday at 3640 Martin Luther King Jr. Ave., S.E. and the city's two other Monkeypox vaccination clinics are walk-in facilities where D.C. residents can go for a vaccination without an appointment. The other two are located at 1900 I St., N.W. and 7530 Georgia Ave., N.W.
Becerra praised Mangla and his boss, Dr. Lewis, and their team of public health officials for aggressively reaching out to those at risk for monkeypox, including gay and bisexual men, to encourage them to get vaccinated and promptly treating those who tested positive for the monkeypox virus.
"So, let me first say to Director Lewis, Dr. Mangla, and to all your team, thank you for being affirmative in bringing in the steps to stop monkeypox," Becerra said. "And more importantly, to go where the people are rather than waiting for the people to come to you."
He said D.C. efforts in addressing monkeypox were among the efforts in other cities and states across the country where a joint federal-local partnership was taking place.
"We need strong partnerships," he said. "We need your help, because you know the many trusted voices in the communities that you've got more of than we would," he said. "We'll provide the vaccine," said Becerra, noting that the Biden administration in partnership with various federal agencies, including the Food and Drug Administration, has distributed more than a million vaccine doses nationally.
Among the White House officials who spoke at the briefing and joined the tour of the Ward 8 Monkeypox Vaccination Clinic was Robert Fenton, who President Biden on Aug. 2 named as White House National Monkeypox Response Coordinator. Also speaking was Dr. Demetre Daskalakis, who Biden named as White House National Monkeypox Response Deputy Coordinator.
A statement released by the White House at the time Biden appointed the two men says Fenton has served as Regional Administrator of the Federal Emergency Management Agency's Region 9 in the western part of the U.S. and was considered one of the nation's most experienced emergency management leaders.
The statement says Daskalakis, a leading public health expert, is currently the Director of the Center for Disease Control and Prevention's Division of HIV Prevention.
"Widely known as a national expert on health issues affecting the LGBTQIA+ communities, his clinical practice has focused on providing care for the underserved LGBTQIA+ communities," the White House statement says.
In his remarks at the briefing on Thursday, Daskalakis also praised D.C. Health officials and the communities they have reached out to for encouraging behavioral changes among the groups most at risk for monkeypox.
"So, the clear message is that gay, bisexual, and other men who have sex with men, transgender individuals, and other gender diverse folks who have sex with men are not only getting the vaccine and testing, but also what they can do in their daily lives to be able to prevent infection," he said. "I think that is another testament to the work you've done and is another example of the great partnership between federal public health and local public health."
The D.C. Department of Health's most recent data on monkeypox cases in the city shows that as of Sept. 15, the city had a cumulative total of 488 cases, with 19 hospitalizations and no deaths. Out of the 488 total, 97.3 percent were male, and 1.2 percent were female.
Regarding the sexual orientation of those who make up the 488 cases, 48 percent were listed as gay, 5.7 percent as bisexual, 3.9 percent as straight/heterosexual, 1 percent as "other," and 41.4 percent as "Unknown." The data released included an asterisk for the number of lesbian cases, which a footnote says could be four or fewer such cases.
At the briefing on Thursday, the Blade asked Dr. Mangla, the D.C. Health epidemiologist, to explain why he thought the number of D.C. monkeypox cases in gay men and other men who have sex with men were initially listed by D.C. Health officials to be over 90 percent of the total cases. But in recent weeks, the Blade pointed out, the data show the number of "gay" cases were at about 50 percent or a little lower and a new category of "unknown" sexual orientation cases was in the 40 percent to 50 percent range.
Mangla said he thought the discrepancy was due to a flaw in the data gathering during the early stage of the monkeypox outbreak in D.C. that has since been corrected. "It took us a few weeks to make that kind of adjustment and to say we are now confident enough that the data is accurate for policy decisions and anything else," he said.
He did not say whether he or D.C. Health knows which demographic groups made up the "Unknown" category of 41.4 percent in the most recent data released.
FreeState Justice files lawsuit against former executive director
Jeremy LaMaster allegedly launched 'coordinated attack' on organization's operations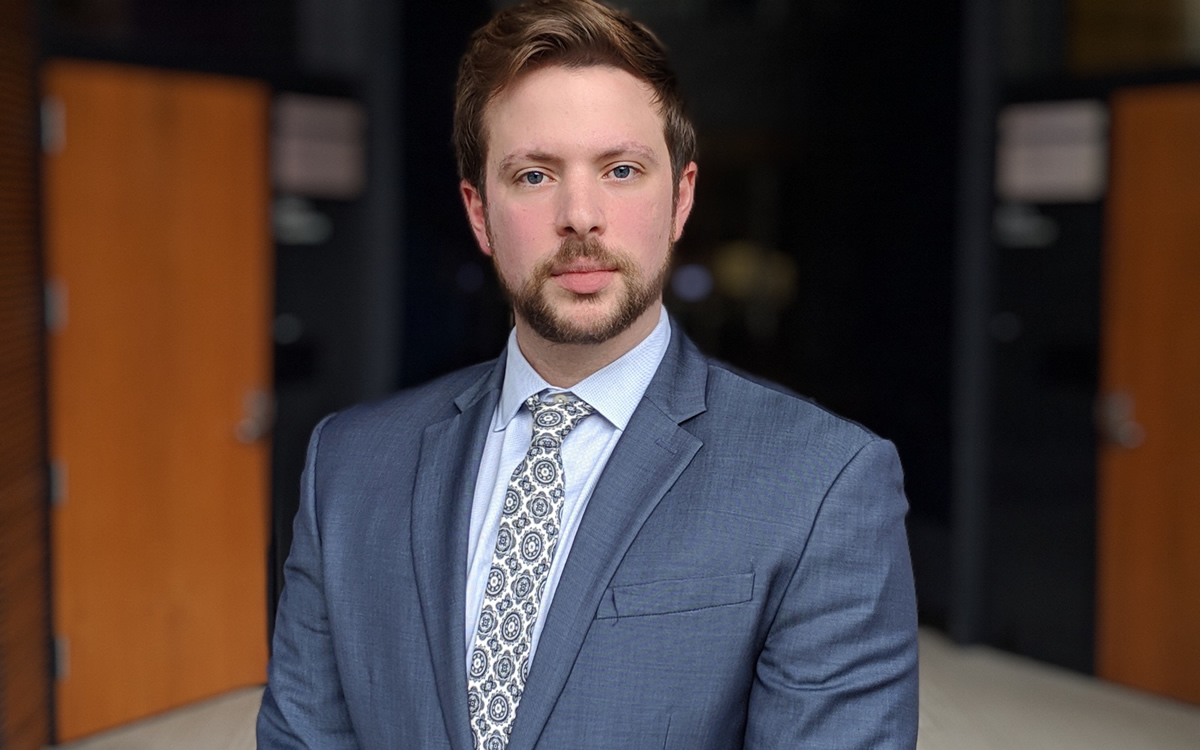 FreeState Justice on Wednesday filed a federal lawsuit against its former executive director who has accused its board of directors of having a "white supremacist culture."
The lawsuit, which FreeState Justice filed in U.S. District Court for the District of Maryland, notes the board on Sept. 16 informed Jeremy LaMaster that "they were relieved of their duties, and the final two weeks of their employment were to be spent cooperating in the transition of FreeState's operations."
"LaMaster abruptly left the meeting early and immediately began a coordinated attack on FreeState's operations; in particular, its IT assets," reads the lawsuit. "When FreeState discovered LaMaster's improper interference, it terminated their employment effective immediately, ordered them to cease and desist and to rectify their actions. LaMaster did not abide and continued to hijack and misappropriate FreeState's IT infrastructure and documents."
The lawsuit alleges that LaMaster "unilaterally and without authorization changed user permissions and shared login information so only they had access to numerous systems and accounts."
"They also removed employees' administrative access to numerous systems and accounts, leaving such access to only themself," reads the lawsuit. "In doing so, LaMaster has left FreeState's employees with little to no access to client files, case files, dashboard reports,and case notes. LaMaster also changed the password to FreeState's WordPress account, leaving LaMaster in sole control of FreeState's website."
LaMaster, who uses nonbinary and binary pronouns, in a message they sent from his FreeState Justice email account on Monday announced their resignation after they said the board declined to step down.
"This morning, I requested the FreeState Justice board of directors to submit their immediate resignations due to persistent violations of our board handbook, consistent failures in their fiduciary responsibilities, and using positions of power to engage in partisan lobbying within FreeState Justice and their repeated refusal to add new members and leadership to the board," wrote LaMaster.
LaMaster in their email noted they "exhausted every avenue over the past two years to get our board fully staffed and running, and I made good faith efforts to work with the board to ensure that our clients and low-income LGBTQ Marylanders remained at our center."
"Instead, the board has refused to accept any new board members since 2021 and refused to staff and run core board activities as per our handbook," wrote LaMaster. "Instead, they have worked to consolidate power and amend the board handbook in secret to lower the minimum number of board members required and ensure that our policy positions prioritize relationships with legislators, not the best interests of our clients and community. I have provided clear warnings and consistent concerns over these issues that were repeatedly ignored."
"These are the hallmarks of white supremacist culture: The concentration of power, power hoarding, defensiveness, right to comfort, fear of open conflict, hyper-individualism, and a false sense of urgency," added LaMaster.
FreeState Justice in response to LaMaster's allegations said it fired them on Sept. 16 "after prolonged and thoughtful deliberation" and further noted their statement "does not reflect the views or ideals of FreeState Justice's board and staff." FreeState Justice has named Phillip Westry as LaMaster's successor.
The lawsuit alleges LaMaster "has commandeered" Westry's Google account, "rendering him unable to access his emails, internal work calendars, and collaborative documents shared and worked on via Google Drive."
"LaMaster also now has unfettered and improper access to employee lists, donor lists, volunteer lists, mailing lists, client lists, and pro bono attorney lists," reads the lawsuit.
"Despite FreeState's insistence that they cease their unlawful activities and restore operations immediately, LaMaster proceeded to upload a defamatory post to FreeState's website and disseminated it to approximately 43,000 recipients on FreeState's mailing list, which they accessed without authorization," it notes. "The post, titled, 'Whistleblowing: Public Call for the Resignation of the FreeState Board of Directors' falsely depicts the circumstances surrounding their departure from FreeState by stating that they resigned, without basis alleged that the Board engaged in ethical violations, and likened FreeState's Board to White Supremacists, claiming they supported white supremacist culture and practices, and were not 'anti-racist.' This is false, defamatory, and denigrating of FreeState and its board members, and extraordinarily damaging for a social justice organization."
The lawsuit further notes that because "LaMaster did not comply with FreeState's cease and desist letter, because LaMaster continues to infiltrate FreeState's systems and accounts, and because LaMaster, after receiving FreeState's cease and desist letter published a post defaming FreeState, and without authorization, posted it to FreeState's website, and disseminated it to its mailing list of approximately 43,000 people with his FreeState email address, FreeState has no choice but to seek judicial intervention to prevent further unlawful conduct, and irreparable harm to FreeState."
"FreeState requests an immediate hearing on this matter," reads the lawsuit. "It can be reasonably presumed that LaMaster will continue to use FreeState's proprietary information to interfere with FreeState's business relations and continue to interfere with FreeState's possessory interests in its systems and accounts, depriving FreeState personnel of access to the accounts, documents, and files they need to perform their work."
The Washington Blade has reached out to LaMaster for comment on the lawsuit.