Gay Republican accuses Dem of gay-baiting in Va.
'Why would you want to vote for someone who's a homosexual?'
A gay Republican running for state Senate in Virginia is accusing his Democratic incumbent opponent of engaging in gay-baiting tactics, an assertion supported by an audio recording obtained by the Washington Blade of inflammatory remarks made by a Democratic volunteer.
On the recording, the intoxicated Democratic volunteer can be heard saying, "Why would you want to vote for someone who's a homosexual and is going to push his agenda in your schools?"
Patrick Forrest, the gay Republican running for state Senate in Reston, Va., said he's heard that Democratic volunteers for State Sen. Janet Howell (D-Reston) have been reaching out to conservative voters in her district to inform them of his sexual orientation in an effort to dissuade them from supporting him.
ALSO IN THE BLADE: NEGATIVE MESSAGING STIR EMOTIONS WITH SUPPORTERS OF GAY CANDIDATES
Forrest said he heard this information from Republicans in Virginia's 32nd district while knocking on doors and campaigning.
"I've been approached by several people … very, very conservative — and had basically said to me, 'You know, we heard you're a homosexual,'" Forrest said. "I said, 'Yeah, I'm gay. I've always been openly gay.' Well, we were actually told by … volunteers from the Democrats that you would be promoting the homosexual agenda in our schools.'"
Howell, a 19-year incumbent with a strong pro-gay record, said the claim that her campaign has been highlighting Forrest's sexual orientation is "absolutely not true."
"We're not mentioning his orientation at all," Howell told the Blade. "It's simply not an issue. The only one who seems to be making it an issue is Mr. Forrest himself."
Forrest's assertion is supported by a recording of a conversation between Eric Newland, Forrest's field director, and Kavita Imarti, a Democratic precinct captain in Reston. Newland said the recording took place on Oct. 5 outside of Imarti's home during a party.
On the recording, Newland asks Imarti about rumors that the Howell campaign is approaching Republican voters and highlighting Forrest's sexual orientation in order to dissuade them from supporting him. Imarti says that her side is employing this tactic. She attempts to justify the tactic throughout the recording by alleging that Republican voters are racist and homophobic and would want to know Forrest is gay.
Newland asks whether Imarti thinks the campaign should be telling people about Forrest's sexual orientation. She replies, "Yes, because you guys are racist bastards." Later, when asked what exactly the campaign is saying, Imarti says, "He's gay! You guys say you're anti-gay, but you have a gay candidate. What you gonna do now?"
Asked on the recording to clarify whether this tactic is coming from the Howell campaign, Imarti says, "Yes! You guys are openly prejudiced against someone due to orientation. I think that's wrong. That's wrong."
Later, Imarti says, "What my campaign is saying is here's your Republican candidate. He's a homosexual. Why would you want to vote for someone who's a homosexual and is going to push his agenda in your schools?"
Imarti isn't a member of the Howell campaign. At one point in the conversation, she says, "I'm not working with Janet." In the recording, she says she makes phone calls and participates in canvassing efforts. But in the recording another voice says, "You guys work together, which means you're working for Janet."
In a statement to the Blade, Newland said he recorded the conversation with Imarti because he heard she had been discussing this campaign strategy openly and he wanted to hear it for himself.
"Frankly, we had heard from several of our volunteers that 'gay-baiting' was being utilized against Patrick," Newland said. "When hearing one of their own grassroots political organizers talking openly about this strategy to tell people that Patrick was gay, as a way to help re-elect Sen. Howell, I was deeply offended."
Nick Kowalski, Howell's campaign manager, said Imarti is a Democratic volunteer for a county-coordinated campaign and doesn't speak for Howell or her campaign.
"We did not recruit her," Kowalski said. "We have not solicited her efforts to volunteer for Janet Howell directly, and she has no direct association with this campaign. Clearly, in this recording, she's highly intoxicated and speaking about something she knows nothing about."
Kowalski said the campaign has sent a message to the coordinated campaign of Fairfax County that Imarti has "no further association — volunteer or otherwise — with our campaign."
Additionally, Kowalski acknowledged he had two five-minute talks with Imarti prior to the recording. But he maintained that he did not discuss campaign specifics with her in those conversations.
Kowalski denied the assertion that the Howell campaign is telling potential Republican voters about Forrest's sexual orientation.
"We 100 percent categorically deny we are sending any messages to Republican voters on Patrick's sexuality or otherwise," Kowalski said. "We are not reaching out to Republican voters at all in the campaign. This campaign is about getting a message out about the issues that concern voters, and Patrick's sexuality is not an issue for us, and it's not an issue for voters in the district.
Speaking with the Blade, Imarti disavowed any involvement with the Howell campaign and denied any knowledge about the campaign engaging Republican voters. She said the recording was made without her knowledge and has been "a real inconvenience" for her and her family.
"I was obviously intoxicated in the recording," Imarti said. "I was not speaking clearly. I was speaking out of anger. I said some things I did not mean, and, in fact, were not true."
Imarti said she can't speak for the Howell campaign and she hasn't "heard anything" about the Howell campaign reaching out to Republican voters and informing them that Forrest is gay.
"I do not have any knowledge of anything either campaign is doing, any strategy or anything like that," Imarti said. "I was speaking for myself as a Democrat, as a person. I was being instigated and I was apparently very upset, and visibly intoxicated."
But accusations about gay-baiting in the race go beyond this incident.
Forrest also said he spoke to two members of the Virginia Legislature — State Sen. Mark Obenshain and Del. Barbara Comstock — who asserted Howell informed them of his sexual orientation. Forrest said the lawmakers told him Howell said "this guy is a homosexual" and "you should not be supporting him."
"She's going about this two ways: one, by approaching … Republican legislators in Virginia [and saying] he's gay and not a true conservative and then also by approaching conservative voters," Forrest said.
Speaking with the Blade, Obenshain said Howell had asked him about Forrest during a brief 45-second conversation and said Republicans were "running a RINO" in the district based on several reasons, including the fact that Forrest has a same-sex partner. RINO, or Republican-In-Name-Only, is a pejorative word for a member of GOP who often doesn't adhere to party dogma.
"She ticked off three of four things that would, I guess, indicate he was not conservative: something about taxes, maybe that he may have voted in a Democratic primary, that he has a partner — and just went tick, tick, tick," Obenshain said. "I think my response was, 'Gee, Janet, it sounds like you're asking me for my endorsement,' which was tongue-in-cheek."
Obenshain said Howell didn't explicitly say anything about him not wanting to support Forrest because he allegedly is a RINO or because of his sexual orientation, but added such a message may have been "a fair implication."
"She listed off three or four things, including that he had a partner," Obenshain said. "She didn't place any more or less emphasis on that than the other things that she listed."
Obenshain added he "absolutely" supports Forrest's candidacy based on the candidate's credentials.
"I attended and participated in fundraisers for him," Obenshain said. "I think he's a strong candidate who has a strong command of the issues and would do a very good job representing that district in the Senate."
Comstock didn't respond to the Blade's request for comment on Forrest's allegation. They both have anti-gay voting records and have voted against legislation that would bar state government employers from discriminating against gays in the workplace.
Forrest said he's "very sad" about reports that his sexual orientation has become an issue because he wants the campaign to be about other other things, such as the fact that Northern Virginia sends significant tax dollars down state.
"I was frankly shocked that a liberal member of the Virginia State Senate who is so powerful and on the Budget Committee would resort to these types of tactics, but she has, and that's what she's chosen to do," Forrest said. "I have fought this kind of gay-baiting when it's been on the political right, I will continue to fight it when it's on the political left, and I'm going to go out there and just talk about transportation, jobs, economy, my vision of the type of independent voice we need for Northern Virginia."
Forrest said he hopes Howell apologizes so that those involved "can put this behind us and we can move on and have a real campaign talking about real issues."
Howell denied the accusation that she has spoken to Republican lawmakers about Forrest's sexual orientation and accused the candidate of lying.
"I'm deeply offended that Patrick Forrest would lie like this," Howell said. "I have never said and never would say that anyone would be unwelcome in Richmond because of their sexual orientation. … A person's sexual orientation isn't a issue for me, and I certainly hope it isn't for anybody who's voting in Virginia."
Howell said she has the "strongest record on civil rights in the Senate." She noted she's been endorsed by Equality Virginia and said she thinks she obtained the endorsement "because of my years of work on issues of importance to the GLBT community."
Howell was the chief patron of bills allowing companies to provide life and health insurance benefits to the partners of their gay employees. She also worked against passage of the Marshall-Newman Amendment, a state constitutional amendment banning same-sex marriage, which was enacted in 2006. She voted against the measure in the General Assembly and said she led the effort to defeat the measure when it came before voters.
"I'm one of the ones who was the strongest opponents of that odious Marshall-Newman constitutional amendment," Howell said. "I spoke and voted against it on the floor of the Senate, and I worked my district like crazy to have that defeated, and glad to say they did."
Howell said she supports same-sex marriage and backs legislation that would bar employers from discriminating against LGBT people in the workplace.
"I've been married for 45 years, and I know how marriage can deepen a relationship, and I think everyone should have that same right," Howell said.
Forrest, who's been endorsed by the Gay & Lesbian Victory Fund, also said he supports marriage equality and legislation that would bar job discrimination against LGBT people.
Denis Dison, a Victory Fund spokesperson, said the alleged gay-baiting "has no place in politics" and came to the defense of his organization's endorsed candidate.
"If this is true then it's really unfortunate," Dison said. "Patrick is eminently qualified to serve in the Virginia Senate and we applaud the fact that he's been open and honest about being gay. We were proud to endorse him and we stand by our candidate in this race."
Del. Adam Ebbin (D-Alexandria), who's gay and also endorsed by the Victory Fund, said he couldn't comment on the veracity of the allegations, but defended Howell based on her record. Ebbin is also seeking a Virginia Senate seat in another race.
"Without Janet Howell, we wouldn't have extended life insurance or health insurance to same-sex partners in Virginia, and she's been a true leader on issues of equality," Ebbin said.
NOTE: This article has been updated.
Comings & Goings
Umana named associate with Gustafson Guthrie Nichol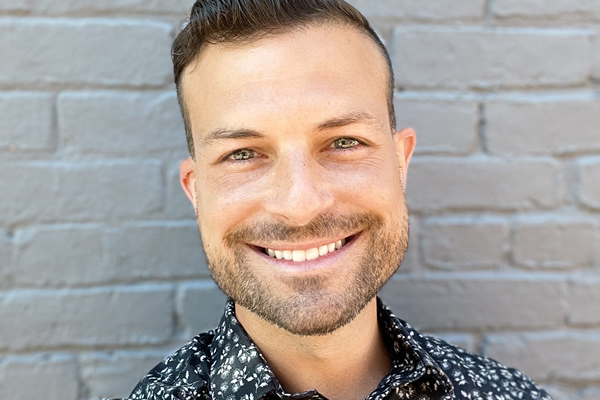 The Comings & Goings column is about sharing the professional successes of our community. We want to recognize those landing new jobs, new clients for their business, joining boards of organizations and other achievements. Please share your successes with us at: [email protected]. 
Congratulations to Wolfgang Umana on being named an associate with Gustafson Guthrie Nichol (GGN). He has been with them for more than five years and is currently its D.C. studio's office manager.
"I am honored to become GGN's newest Associate," Umana said. "I have the glorious privilege of supporting GGN's continuing dedication to progress, inclusion, social justice, sustainability, and beautification of the world we live in."
Umana also works with NBR Computer Consulting as an LLC Computer Technician consultant. He has experience in social media, communications, outreach, and technical services, and provides a dynamic approach to the fast-changing world of technology. NBR Computer Consulting, LLC is a gay-owned business. 
Umana has also served as D.C. Army National Guard Director of Environmental Affairs and with EMS Consultation Services.
He has his bachelor's in Environmental Science & Public Policy, Human and Ecosystem Response to Climate Change, from George Mason University.
Capital Pride bids for D.C. to host World Pride 2025
International event draws thousands of visitors
The Capital Pride Alliance, the group that organizes D.C.'s annual LGBTQ Pride events, announced on Sept. 21 that it has submitted a bid to host 2025 World Pride, the international Pride event that draws thousands of participants from throughout the world to the host city.
The announcement by Capital Pride says its bid to host the event in D.C. notes that the event, among other things, would commemorate the 50th anniversary of D.C.'s first LGBTQ Pride event in 1975, which began as a block party near Dupont Circle.
World Pride is licensed and administered by the international LGBTQ organization InterPride. The World Pride events themselves, which usually take place every other year, are organized by InterPride's member organizations such as Capital Pride Alliance.
The Capital Pride announcement notes that World Pride "promotes visibility and awareness of lesbian, gay, bisexual, transgender, intersex and queer (LGBTIQ+) issues on a global level." The announcement adds, "World Pride events include parades, marches, festivals and other cultural activities often enjoyed at Pride celebrations, along with other components such as a human rights conference and large-scale opening and closing ceremonies."
The InterPride website says the deadline for submitting a bid for the 2025 World Pride has passed. It says D.C.'s Capital Pride and Kaohsiung Pride, located in the large Taiwan port city of Kaohsiung, are the only two remaining cities in competition for hosting the 2025 World Pride.
Ryan Bos, Capital Pride's executive director, said InterPride was expected to make its decision on which of the two cities to select sometime in November of this year.
"A recent study conducted by Booz Allen Hamilton revealed that the annual Capital Pride Celebrations, during normal years, result in approximately $371 million in positive economic impacts to the region, a number that may be doubled if the organization is awarded the prestigious event," the Capital Pride statement says.
The 2021 World Pride took place earlier this year in Copenhagen, Denmark. The 2019 World Pride was held in New York City to commemorate the 50th anniversary of New York's Stonewall riots, which many activists consider the start of the modern LGBTQ rights movement.
InterPride says the 2023 World Pride will take place in Sydney, Australia.
Va. county supervisors back resolution against 'required' pronoun questions
Unanimous vote in Stafford County allows school defunding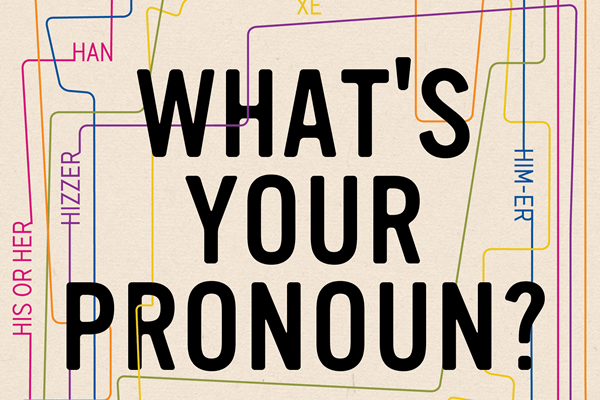 The Stafford County Board of Supervisors on Tuesday unanimously approved a resolution that gives it the authority to deny funds to schools that require students to give their pronouns and teach the 1619 Project and critical race theory.
The resolution denounces "the teaching of the 1619 Project and critical race theory (CRT) and related principles in Stafford County Public Schools," and states the board does not support Stafford County Public School students "being required to identify their chosen pronouns."

The approved document had been updated to change "requested" to give pronouns to "required."

Republican Supervisor Gary Snellings told the board he brought the resolution forward, which passed by a 6-0 vote margin, in response to communication from parents. One supervisor was not present.

Snellings called critical race theory "racism." He also called the New York Times' 1619 Project published on the 400th anniversary of the arrival of enslaved Africans to the Virginia colony a "theory."

Critical race theory is not taught in Virginia public schools, but a state law passed in 2020 requires local school boards to adopt policies that are more inclusive for transgender and non-binary students that follow, or exceed, guidelines from the state's Department of Education.

Snellings said the problem with preferred pronouns was in requiring students to give them. He said that was not in the governing Virginia law.

"This (resolution) does not eliminate anything. It just follows state law," Snellings said.

A Virginia court in July dismissed a lawsuit that challenged the Department of Education's guidelines for trans and non-binary students. Equality Virginia and the American Civil Liberties Union of Virginia were parties to the amicus brief in support of the protections.

"We are deeply disappointed that these adults made such a hateful decision for kids in the community," tweeted the ACLU of Virginia in response to the board's vote.