Stonewall Dems leader to step down
Departure comes as group faces financial woes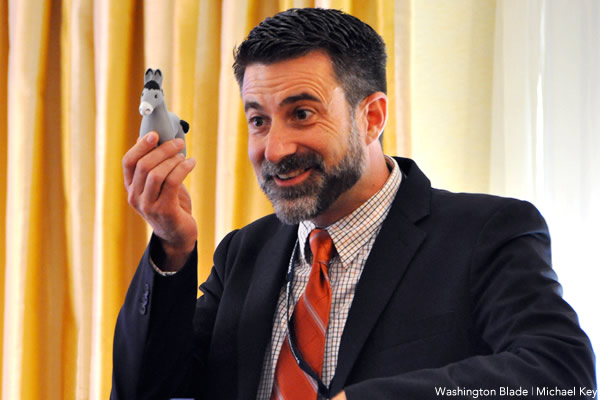 The National Stonewall Democrats announced today that its executive director, Michael Mitchell, will leave the organization at the end of this month when his two-year contract expires.
Mitchell's departure comes at a time when financial problems forced the organization earlier this year to lay off at least one staff member, leaving the group with just one part-time and two full-time employees as it gears up for the 2012 elections.
The announcement that Mitchell will be stepping down also comes amid reports by knowledgeable sources that at least three of the group's board members resigned in March over a heated dispute over whether the board should retain Mitchell as director. At the time, a majority of the board backed Mitchell, according to sources familiar with the group.
Mitchell told the Blade his decision to step down was due to his own assessment of what is best for NSD and himself at this time and it had nothing to do with the board's deliberations earlier this year.
"That was months ago," he said in referring to the board resignations. "Those board members left actually for a variety of reasons. I don't think they all left because of my leadership," he said. "That's not what I got from several of the board members who left."
Two board members who resigned, Melissa Sklarz of New York and Chris Massicotte of D.C., declined to comment on their reason for resigning when contacted by the Blade.
Mitchell discussed further his decision to step down in an NSD statement released Tuesday.
"The decision to leave NSD was a difficult one for me, especially with a critical election coming up next year that will define us as a nation, but it was made easier knowing that our affiliates, staff and board are fully engaged in fulfilling the mission of National Stonewall Democrats," Mitchell said in the statement.
"It's been my privilege to work for NSD the past two years and a distinct honor to have been able to work with our affiliates around the country who are doing the on-the-ground, necessary work of getting pro-equality Democrats elected," he said in his statement. "It has been a particular point of privilege to work with such a dedicated and hard-working staff."
In mentioning NSD's affiliates Mitchell was referring to the more than 80 LGBT Democratic Party clubs from across the country, including D.C.'s Gertrude Stein Democratic Club, that are members of NSD's grass roots network.
"Michael has accomplished many great things while serving as our executive director," said Craig Roberts, NSD's board chair. "During his tenure, he has represented the organization incredibly well and built and solidified relationships that are integral to the work of NSD," he said.
"To know Michael is to know that he is incredibly committed to our organization and to electing pro-equality Democrats. I'll miss working with him, but I know that he will continue to do good work in the next phase of his life," Roberts said.
In its announcement on Tuesday, NSD said the board has named Jerame Davis, the organization's current Affiliate Services Director, as interim executive director while the board conducts a search for a permanent director.
Roberts said he didn't know whether Davis would apply for the permanent director's position but he would welcome him, as he would other applicants, as a candidate to be considered for the post.
Sources familiar with NSD said board members who called for replacing Mitchell earlier this year praised his overall work but believed he lacked fundraising skills needed to sustain the organization at a time when a sagging U.S. economy made it more difficult for all non-profit groups to raise money.
When asked this week why NSD was encountering financial problems, both Roberts and Mitchell cited a decline in contributions from donors based largely on the economy.
In addition, the two said the widely reported support by the national Democratic Party for LGBT equality has played some role in prompting NSD donors of the past to give money directly to the Democratic National Committee or LGBT supportive Democratic candidates rather than to NSD.
"This is partially due to our success in helping to build a strong, pro-LGBT equality Democratic Party," Roberts said.
Roberts said NSD continues to fulfill its role since its founding in 1993 by gay U.S. Rep. Barney Frank (D-Mass.) as an advocate for pushing the Democratic Party to go further in its support for LGBT rights. He disputed claims by some critics that NSD has become a "puppet" of the DNC.
He and Mitchell said a decrease in the number of board members from eleven to six this year also made it more difficult for NSD to raise money. Roberts said rules established for board members require that they contribute or raise at least $10,000 a year as a condition for serving on the board. He said the group's bylaws allow the board to expand to 15 members.
"We're looking for new board members at this time," Roberts said. "We invite anyone interesting in serving at this very important time leading up to the elections to contact us."
Roberts said the group's small staff and shortage of resources, along with an "oversight," were responsible for NSD's not filing its 990 IRS financial statements for the 2009 and 2010, which all non-profit, tax-exempt organizations are required to file.
"We'll be doing that in the next few weeks," Roberts said. Mitchell said he expected to have the two forms filed with the IRS, at which time they become public documents, by the end of this month.
Roberts declined to disclose what NSD's current operating budget is, saying jokingly, "It's somewhere between $100,000 and $1 million."
The NSD 990 reporting statement for 2008, the last one the group filed as of this week, shows it raised $465,391 in revenue and had $435,946 in expenses. The 2008 revenue figure represented just over $101,000 more than the $363,947 in revenue NSD reported for 2007.
Mitchell said the 2008 income came in the midst of an exciting U.S. presidential election that prompted many supporters to make a contribution to the group and just before the recession hit.
Va. House committee advances two anti-transgender bills
Democrats in state Senate will likely kill measures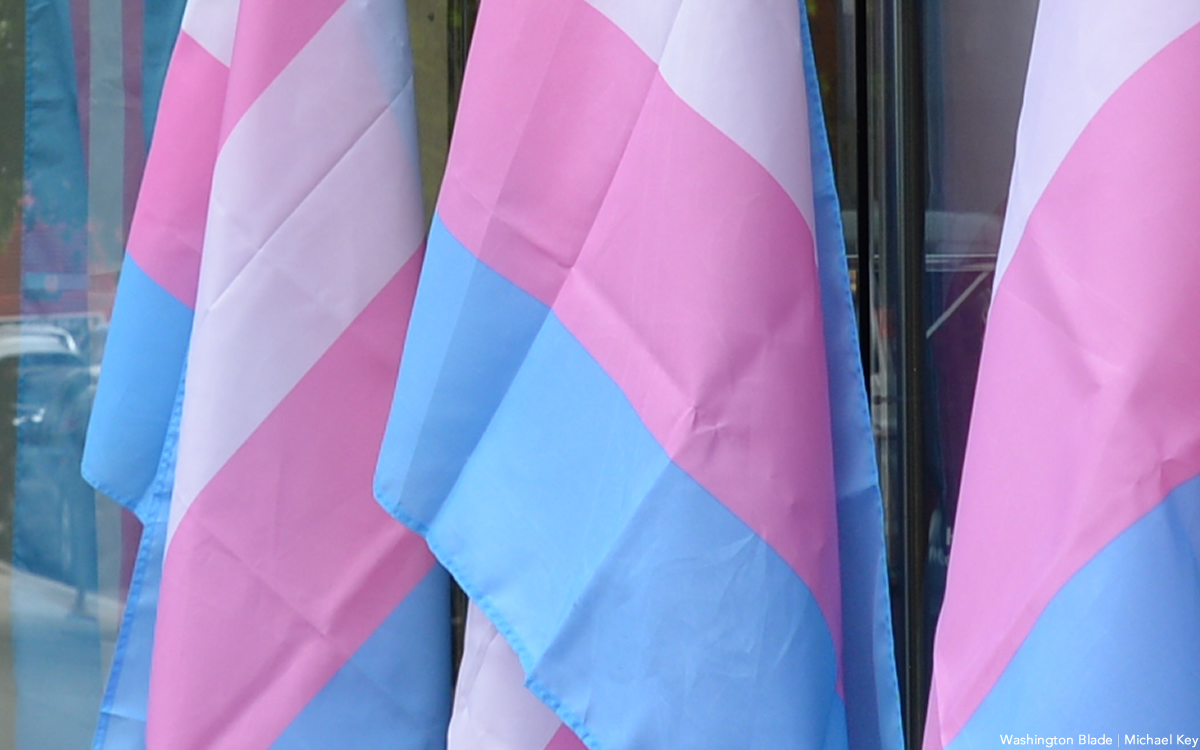 The Virginia House Education Committee on Friday approved two anti-transgender bills.
Committee members advanced state Del. Karen Greenhalgh (R-Virginia Beach)'s House Bill 1387, which would ban transgender athletes from school sports teams that correspond with their gender identity, and state Del. Dave LaRock (R-Loudoun County)'s House Bill 2432, which would require school personnel to out trans students to their parents.
A House subcommittee earlier this week approved the two bills.
Republicans control the House of Delegates by a 51-47 margin. Democrats have a 22-18 majority in the Virginia Senate.
The Senate Education Committee on Thursday killed six anti-trans bills. It is likely HB 1387 and HB 2432 will meet the same fate once they reach the state Senate.
Comings & Goings
Swaruup takes role as executive director of DC Legal Aid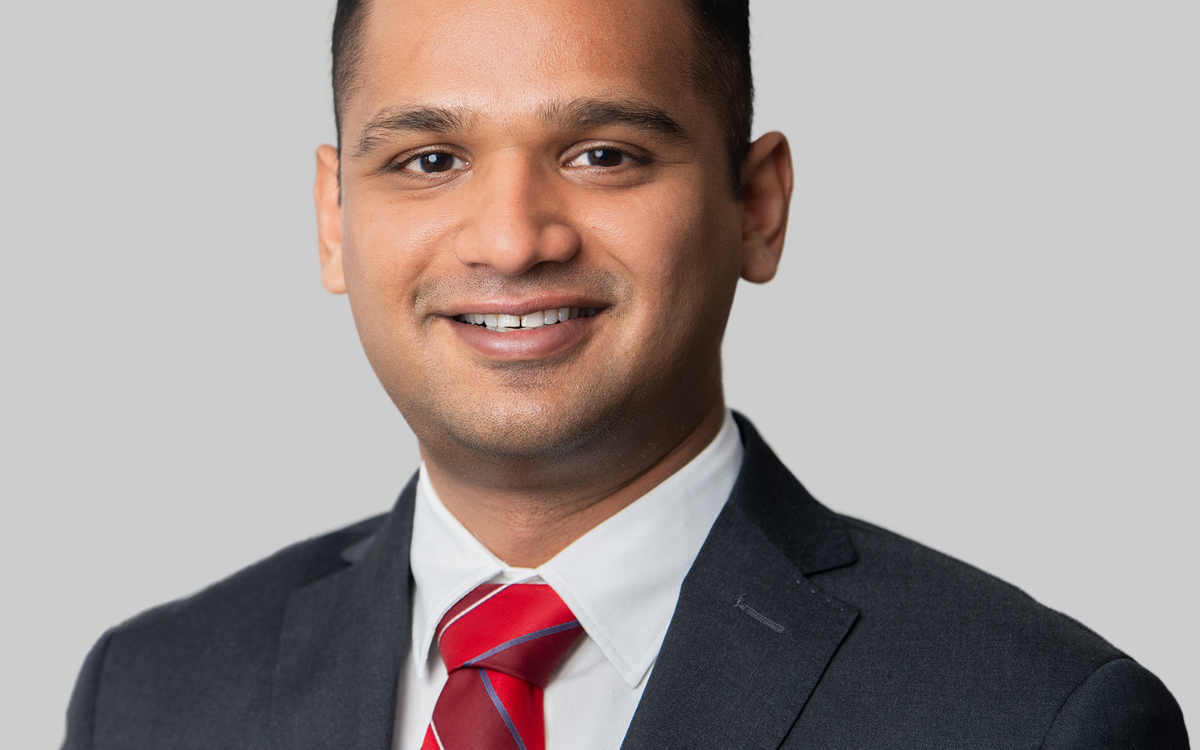 The Comings & Goings column is about sharing the professional successes of our community. We want to recognize those landing new jobs, new clients for their business, joining boards of organizations and other achievements. Please share your successes with us at [email protected].
The Comings and Goings column also invites LGBTQ college students to share their successes with us. If you have been elected to a student government position, landed an exciting internship, or are graduating and beginning your career with a great job, let us know so we can share your success. 
Congratulations to Vikram Swaruup on his new position as executive director of DC Legal Aid. Upon accepting the position Swaruup said,"Legal Aid is one of the most important institutions working to make sure all District residents are treated fairly in our legal system, and I could not be more grateful to the board for this tremendous honor. I'm excited to be joining a top-notch team that is on the front lines of fighting for District residents."
Swaruup has been working in the Office of the Attorney General for the District of Columbia, as Chief Deputy Attorney General. He served as second-highest ranking officer and thought partner to the attorney general in management of all legal work of the office, including the District's affirmative, defensive, and appellate litigation, as well as legal advice provided to District agencies and the legislature. He began working there in the Civil Rights Section, as Assistant Attorney General. He litigated civil rights cases, including investigating pre-suit, drafting complaints, engaging in discovery and motions practice, and developing recommendations for amicus participation.
Prior to that he served in the U.S. Department of Justice, Civil Rights Division, Appellate Section, Washington, D.C., as a senior attorney. Before going to the DOJ, he served as a law clerk for Judge Lucy H. Koh, U.S. District Court for the Northern District of California, San Jose, Calif. He was a summer associate with Boies, Schiller & Flexner LLP, Oakland, Calif. He was a Holley Law Fellow with the the National LGBTQ Task Force in D.C., and a Pride Law Fund Fellow with the Transgender Law Center, San Francisco.
Vikram earned a bachelor's of journalism, with high honors, University of Texas, Austin; and a Juris Doctor, University of California, School of Law, Berkeley, Calif. During his college years he participated in many activities including: California Law Review (Senior Articles Editor); Berkeley Journal of Gender, Law & Justice (Executive Editor); Faculty Appointments Committee (student co-chair); Queer Caucus (outreach chair); and South Asian Law Student Association.
D.C. Council to honor drag performer Ba'Naka
Memorial resolution expected to pass unanimously on Feb. 7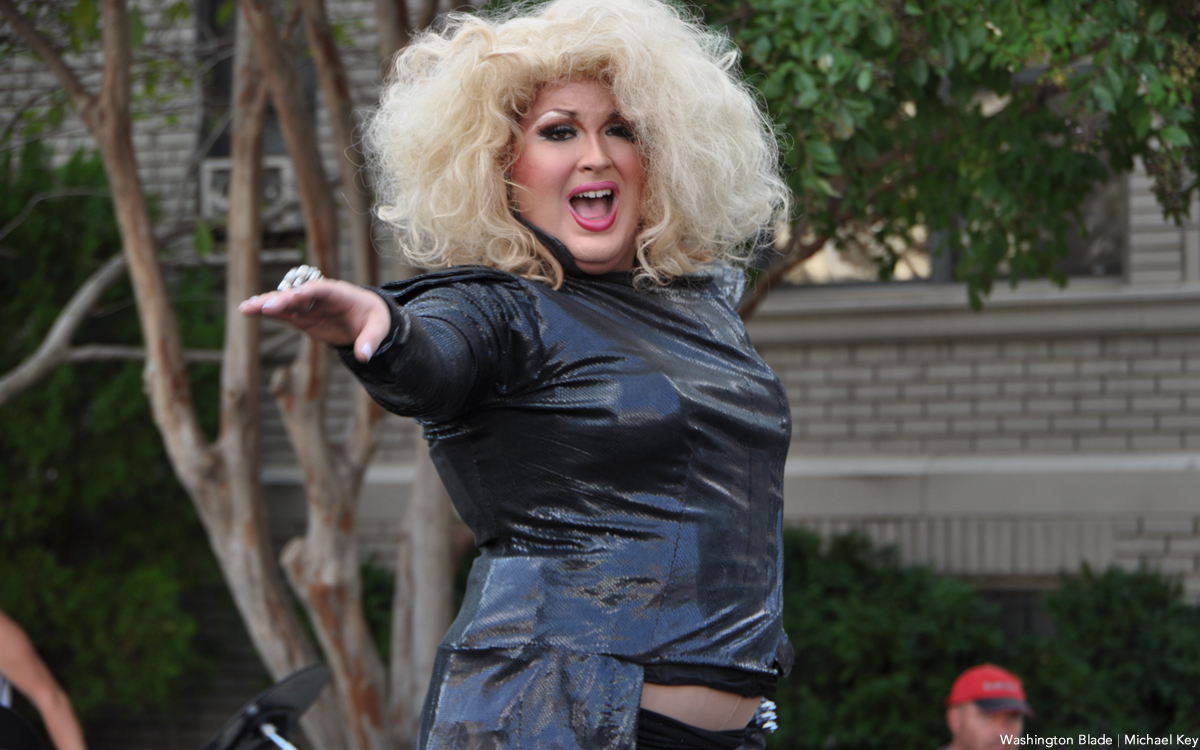 All 13 members of the D.C. City Council have signed on as co-introducers of a ceremonial resolution honoring the life of the late D.C. drag performer Dustin Michael Schaad, who performed at many of the city's gay bars and LGBTQ events under the name Ba'Naka.
The resolution, introduced by D.C. Council member Anita Bonds (D-At-Large), was expected to be approved unanimously at the Council's Feb. 7 legislative session.
"The Council of the District of Columbia honors Dustin Schaad's memory, recognizes and celebrates their legacy of love, unity, and compassion for all those who knew him, and expresses sincere condolences to Dustin's family and loved ones," the resolution states.
The resolution notes that Schaad, 36, moved to D.C. shortly after graduating high school in his hometown of Bradenton, Fla., and not too long after that "began performing as Ba'Naka at drag shows around the city, eventually becoming one of the most recognizable people in the District's drag community."
Schaad died Jan. 11 at George Washington University Hospital from complications associated with a longstanding illness, according to friends.
David Perruzza, owner of the D.C. gay bars Pitchers and A League of Her Own, said Schaad had been performing most recently at Pitchers while overseeing a popular drag bingo event at the Adams Morgan bar. Perruzza said Schaad talked about having performed in drag since the age of 18.
"[T]hrough their vibrant personality and outgoing nature, Ba'Naka raised awareness around issues impacting the LGBTQ+ community," the Council resolution says, adding, "Ba'Naka became a beloved regular at gay bars and clubs around the District, lifting the spirit of the LGBTQ+ community."
"RESOLVED, BY THE COUNCIL OF THE DISTRICT OF COLUMBIA, that this resolution may be cited as the 'Dustin Michael Schaad Memorial Recognition Resolution of 2023,'" the resolution states.