Best of Gay D.C. 2011: PEOPLE
Best Straight Ally
Phil Hicks
"I am grateful to receive this honor again," Phil Hicks says, noting that he happily won this award last year. Hicks, who lives in Northern Virginia, is a vice president of Metro D.C. Parents, Families & Friends of Lesbians and Gays (PFLAG).
"The things I'm most thankful for though are my two sons, who by chance, happen to be gay," Hicks says. "My kids are the finest young men I know and I can't imagine being anything but supportive of them or the LGBT community that has befriended us and given my wife Jo and I such joy."
By day, Hicks works as a branch manager with SunTrust Bank and is active on its Diversity Council, working with an LGBT Team. This allows him to work with many other organizations, including the Northern Virginia Aids Ministry and Capital Pride.
"I will always be proud to be a PFLAG Dad and will remain an advocate for equal rights until my last breath," Hicks says.
To learn more about PFLAG or Hicks, visit pflagdc.org. (DP)
Best Gay Politician
Marc Morgan
"I am honored to receive this award," Marc Morgan says. "I especially want to thank the LBGT community and their support they have shown me over the years."
Morgan is gay Republican who lives in a predominately Democratic area. Morgan moved to the area in 2002 to help with the fundraising efforts of the Maryland Republican Party. After the election of former Gov. Robert Ehrlich, Morgan started working in state government with Maryland Environmental Services to help raise money to support Chesapeake Bay restoration.
Since working for Ehrlich, Morgan has remained active in politics. Last year he threw his hat into the political ring with an unsuccessful run for the District of Columbia Ward 1 Council seat.
Morgan is active in grassroots outreach, including lobbying and fundraising for science, technology, engineering and mathematics (STEM) education, Human Rights issues and environmental policies.
"I have been successful within the past few years and, again, I cannot thank the LBGT community enough for all their support by helping me along the way." (DP)
Best Actor (tie)
Jeffrey Johnson and Neil Patrick Harris
Blade readers have singled out Jeffrey Johnson as best actor before, but what's different this year is he's sharing the honor with none other than Broadway and television star Neil Patrick Harris. While the gay actor who first found fame as "Doogie Howser, M.D.," in the early '90s, isn't a D.C. presence, Johnson's not complaining. "After all," he says, "it never hurts to be in good company."
For Johnson, this year has been about change. And perhaps the most major was the shuttering of Ganymede Arts (originally A.T.W.), the LGBT-centric theater company that he shepherded as artistic director for nine years. Since its closing Johnson hasn't staged or acted in any full-length plays or musicals, but he has performed twice as his pink-haired chanteuse persona Galactica, and most recently performed a cover song concert with fellow Blade reader favorite Tom Goss (Best Musician). In early December, Johnson will be slipping back into an outré red getup and reviving his production of "Edie Beale Live at Reno Sweeney" (a well-received cabaret-style piece in which he recreates an evening with Jackie Onasis' fabulously eccentric cousin) at Black Fox Lounge in Dupont Circle.
About this most recent recognition, Johnson says, "I really appreciate that [Blade readers] are looking at what I'm currently putting out there and understanding that it is theater. It makes me very proud that the D.C. community can understand that a guy in a dress does not always equal drag show. Drag is great. It's just not what I do." (PF)
Jeffrey Johnson
PinkHairedOne.com
Best Realtor
Fernando Garcia
"Really? Are you kidding?" was the reaction of Fernando Garcia, when told he was the recipient of a Blade award. "It means a lot to be voted the Best Realtor. It means people are noticing my hard work."
A resident of Washington since 1997, Fernando Garcia is this year's Best Realtor winner and a newcomer to the Blade awards.
The New Mexico native was a financial adviser before he entered real estate. Having worked as a Senior Financial Specialist at First Union National Bank, Garcia left to pursue his career in real estate and his passion for people.
Garcia has now been happily married for 10 years. His success comes from the connection he has with his clients and their referrals. "You become friends, then they become a referral source," Garcia says.
Garcia also manages metronando.com, a resource site. (JB)
Fernando Garcia
[email protected]
202-907-8907
Best Bartender
Liz Warner-Osborne of Cobalt
Originally from Montgomery County in Maryland, Liz Warner-Osborne studied theater and literature at George Washington University. Although she's only been a bartender at Cobalt for a little over a year and a half, Osborne has already claimed the title "Best Bartender." She also tied for a win in the trainer category.
Before starting at Cobalt in June 2010, Osborne was a frequent patron of the bar and volunteered her time at one of Cobalt's events last year. "I've never worked in a gay bar, I've been going there for years. I worked the parties and became part of the family," says Osborne.
Osborne's energetic personality has been one of the many reasons customers return. "I think it's so much about your personality and your approach with people. Being a part of someone's day and getting to know someone you normally wouldn't is amazing," Osborne says.
Cobalt has not just become a part of her social life but her home. "It feels incredible. Being part of the Cobalt family, it makes me feel good that I'm making an impact." (JB)
Best Rehoboth Bartender
Jamie Romano
This is a new category with lots of competition, but Jamie Romano is our inaugural winner for Best Rehoboth Bartender.
Maybe it's his attentive, friendly style — always swooping in with a fresh drink just as you're empty. Or maybe our voters were blinded by his abs. Either way, Jamie never disappoints. Whether he's outside at the Parrot Biergarten in summer or inside behind the bar at the gay-owned Purple Parrot in winter, Jamie welcomes all with the same enthusiasm and boundless energy.
Jamie may be straight, but he's known to hit the Biergarten dance floor and even commandeer the DJ booth for a song or two.
Just don't order his beer-wine-shot combination.
Jamie Romano
Purple Parrot
134 Rehoboth Ave.
Rehoboth Beach, DE 19971
302-226-1139
Best LGBT Hill Staffer
Chris Crowe (posthumous)
Chris Crowe, a gay Hill staffer who died earlier this year at age 29, is still remembered by his friends for his dedication and energy.
Crowe, who most recently served as legislative assistant to Rep. Eddie Bernice Johnson (D-Texas), was president of the LGBT Congressional Staffers Association. He lived in Washington for nearly six years, and spent five year of those on Capitol Hill. The Kentucky native died in March from a staph infection that damaged his heart after he contracted meningitis last year.
Kyle Murphy, who was Crowe's best friend, said the late Hill staffer had "a huge impact on everyone he met, and that carried over to his professional life."
"He was proud of who he was and fought hard for LGBT inclusion and equality, but he was also extremely dedicated to the congresswoman, her constituents and the Hill community at large," Murphy said. "He loved what he did and who he worked with and it's wonderful to know the extent to which that love was reciprocated." (CJ)
Best Television Personality
Karl Frisch
"Television is the defining medium for the way people consume their news and make decisions," progressive strategist Karl Frisch says about being able to share his vision with millions through his television appearances. "[Television] gives me the opportunity to show what a serious gay man has to say about politics."
Frisch says since he left Media Matters last year to form Bullfight Strategies with former Media Matters president Eric Burns, he's been tapped by shows like "Countdown with Keith Olbermann," "The Big Picture with Thom Hartmann" on RT America and several CNN and MSNBC shows to not only discuss LGBT issues, but all progressive values.
"People embrace the fact it's important to have LGBT people appearing in news programs," says Frisch, a Los Angeles native and now D.C.-based syndicated columnist and radio/TV guest. "I hope people see the need for having more LGBT voices in the news." (PR)
Best Musician
Tom Goss
Tom Goss took the long route to becoming gay D.C.'s favorite local musician.
The Wisconsin native originally came to Washington eight years ago to study to become a Catholic priest, but fell in love with his now-husband, Michael, and decided to become a singer-songwriter in 2006. He now has three full albums, two EPs and DVDs, and his fifth music video was released last week.
"I feel honored," says Goss, who cites his influences as acoustic pop stars like Jack Johnson, Dave Matthews and Ben Harper. "I don't know how to be any other person than the person I am."
Goss, who spends half his year on the road, says the most inspiring part of his life is meeting fans in Middle America.
"[Gay fans] tell me how much my songs mean to them because it gives them hope and a sense of normalcy," Goss says. "I feel like I could be the voice for people who feel like they don't have one." (PR)
Tom Goss
tomgossmusic.com
Local Heroine
Jeanie Adkins
Jeanie Adkins is the development manager at Mautner Project and has been working there for three years after helping with various events, including the organization's annual gala.
Adkins handles many of the organization's fundraising events, including its gala, and she's also responsible for newsletters and e-mail marketing.
"I try to get out there and raise awareness about lesbian health and help … with community outreach events," Adkins says. "That's what I do in my full-time job."
Adkins, who is also a classically trained singer, has worked as a volunteer with several other organizations, including SYMAL, HRC, Team D.C. and more. She's currently on the committee for Capital Queer Prom and the diversity committee within the Gay and Lesbian Chamber of Commerce.
"I do all this volunteering because I'm passionate about it. I don't expect any recognition for anything," Adkins says. "I'm very surprised and honored and touched to get this." (JE)
Best Personal Trainer (tie)
Ryan Stitt and Liz Warner-Osborne
Personal trainer Liz Warner-Osborne has always been active. She was a dancer for 11 years, doing ballet, ballroom and a little bit of modern dance.
She found a love for weightlifting in high school, which only grew in college. She started teaching a weight training class with the help of some books, fitness magazines and "some very inspirational people."
The class made her more dedicated and pushed her to pursue fitness as a career, teaching classes on and off for about six years and doing personal training for about two before joining the team at Vida Fitness on U Street.
"My philosophy is everyone can do more than they think they can. we all have so much in us, and sometimes need that extra push That's where I come in," Warner-Osborne says. "I'm very happy and proud to know I'm able to reach people in a personal way that can truly change their lives."
Ryan Stitt also works at Vida's U Street location. He gave up years of corporate drudgery to pursue a fitness career which is his first love. The 33-year-old gay trainer sees between 10-15 clients per week and says his win tells him "it's a good test to what you can achieve when you follow what you really love."
He guesses Vida's clients are about 50-50 gay vs. straight. Sessions come in packets of 12, 24 or 50 and run anywhere from $65 to $85 per hour.
Hist best abs tip? "Concentrate on core exercises that work your lower back and other parts of your core, not just your six pack," he says. (JE) (JD)
Best D.J.
DJ Staylo, Phase 1
DJ Staylo, Phase 1's resident DJ for the past three years, has always played music. She was playing the drums by the time she was 8.
She had been interested in getting into DJ work for a while when one night she says she hit on the DJ and talked to her about learning how to spin.
Staylo plays a little bit of everything when she's spinning, saying it's all about getting the crowd moving.
"I'm really surprised," Staylo says of winning with there being so many great DJs in the area that she looks up to and that have created a community in the D.C. area. (JE)
Best Businessperson
Mark Rutstein
Mark Rutstein's win in this category reflects his professional evolution. The Cobalt manager, who still dabbles in real estate, won the Best Realtor award last year. Now focusing his energies at Cobalt, readers have chosen to honor his work there.
Cobalt, celebrating its 10th anniversary, has increased its cachet the last couple years since Rutstein took the helm. Its success is obvious — in addition to Rustein's win, the club also won in three other categories adding to its previous five "Best Of" awards. (JD)
Best Drag Show/Best Drag Queen
Ladies of Town and Ba'Naka
With Washington's rich drag community, these are typically the Blade's two most competitive Best Of categories. Ba'Naka won the individual prize last year but Ziegfeld's got the show award. Ba'Naka (aka Dustin Michael Schaad) was a little bummed about that last year but has vindication now.
"It feels great," she says. "I really love our drag show. I honestly think we have a little something for everyone. Old school drag, new young drag — it all contributes to us winning."
The cast includes hostess Lena Lett and performers Shi-Queeta-Lee (a former winner of this award), Jessica Spaulding and Tatiana, a season two vet of RuPaul's Drag Race. They perform every Friday and Saturday night at Town Danceboutique.
Ba'Naka says the show has increased in popularity this year.
"We have everybody from wonderful bridal parties to our regulars to tourists," she says. "I'm really blessed. I've worked a lot of shows in my years and you can really see all the energy coming from the crowd here. It's wonderful."
So what's new with Ba'Naka and how did she manage another win here?
"Besides 15 pounds, some bigger hair and some new chest sizes, I guess I've been doing more stuff from the new Britney album and also the new Ke$ha," she says.
So what sets her apart?
"I don't just do a gig and go home. I stay and hang out with the audience, do a couple shots. I'm perhaps a bit more accessible than the other queens in the city and I think that's the big difference. I like to entertain and I think of myself as more of a hostess than just a drag performer. From the time the doors open until they close, I like to make sure everyone's having a good time."
With its best club win in tow, these two awards give Town its 13th and 14th awards overall. (JD)
Town Danceboutique
2009 8th St., N.W.
202-234-TOWN
towndc.com
Best Party Promoter/Best Drag King
B.O.I. Marketing/E-Cleff
In a new category this year, Ebone Bell's B.O.I. Marketing took Best Party Promoter. And her drag alter ego, E-Cleff, won the Drag King prize in a repeat win from last year (he also won in 2007).
A few years back, E-Cleff performed in clubs and bars three-to-four times per month. Now he only comes out for Pride events and benefits but boasts more elaborate production numbers.
"We did Michael Jackson's 'Thriller' at Capital Pride this year and that was really big," E-Cleff says. "I also did the George Mason Pride show, which really has a huge stage and attracts tons of LGBT students and allies. … I really pride myself on taking a couple months to showcase something special, something that is really worth putting on stage."
And B.O.I. continues to thrive and is Bell's full-time work. Its sixth annual Capital Queer Prom is set for March 24 as a benefit for Transgender Health Empowerment. Another Gaylarious event is set for the Riot Act Comedy Club on Nov. 2 and a drag bingo at Nellie's will help raise money to stage the Prom.
"Transgender Health Empowerment is our new beneficiary," Bell says. "We've seen how much the trans community has been bullied and in some cases even had their lives taken. And there's really not a lot of support for them in the area. We're trying to bring awareness to the great work that Transgender Health Empowerment does."
Visit capitalqueerprom.com for more information or search for the group on Facebook for other B.O.I. events. (JD)
Best Transgender Advocate
Dana Beyer
The Blade Best Of categories always morph and evolve a bit from year to year. This year we decided to bring back one that hasn't been given since 2003, this trans-specific activist award.
Readers voted the highly deserving Dana Beyer, a ubiquitous presence on the local LGBT social scene who volunteers her time as director of the new group Gender Rights Maryland, the winner.
"It's always a pleasure to be recognized," Beyer says. "As long as the quest for recognition is not allowed to drive the passion for advocacy. Being surprised is therefore ideal."
She says Gender Rights Maryland is "moving forward."
"We're working to line up our sponsors for the coming session and get feedback from them on how they see us most easily getting to success."
The group hopes to get a comprehensive gender identity anti-discrimination bill passed in the state by the end of the 2012 legislative session.
Visit genderrightsmaryland.org for more information. (JD)
Most Committed Activist
Martin Espinoza
Martin Espinoza was lucky to have strong gay mentors early in his career.
Upon moving to Phoenix from his native Yuma, Ariz., in 2001 at age 18, he met Neil Giuliano, the former Tempe, Ariz., mayor and GLAAD director who's now with an AIDS group in San Francisco. And Steve May, a former member of the Arizona House for whom Espinoza worked for several years.
He also met Chuck Wolfe from the Gay & Lesbian Victory Fund, which led, eventually, to Espinoza moving to Washington in 2008 to join the Victory Fund staff where he works as director of events. Espinoza is also the co-founder of Stonewall Kickball, a non-profit gay kickball league of 12 teams that plays spring and fall seasons on Sunday afternoons behind JR.'s. The group's 300 players are about 85 percent LGBT and everyone's welcome (stonewallkickball.com).
Espinoza says he's excited about the award and support.
"I feel so honored by this," he says. "This just made my day. I've just been busy with Victory Fund events around the country and, of course, Stonewall Kickball." (JD)
Hottest Stripper
3-way tie: Christian, Jesse Lee and Matthew King (Secrets)
Last year's winner, Christian, retained his popularity in this category but was joined by two of his Secrets co-workers this year in a three-way tie and yes, they really all did get exactly the same number of votes.
Gaithersburg-based Jesse Lee, 27, has been at Secrets since November in his second stint with the company. He's also danced at Omega. He uses a stage name and says he's flattered by the votes he received.
"It makes me feel good, you know, that, well, I'm glad people find me attractive and I also like the fact that I can help brighten up their day and make their nights for them," Lee says.
Other than socks and shoes, the dancing is completely nude. Lee says it took a little getting used to.
"Once I'd done it once, I was like, 'Well, I've done this before so I might as well enjoy it.' It's really more the attitude you bring to it whether you have fun or not."
Mathew King, 26, won a Secrets amateur night contest 11 months ago and has been there ever since. He commuted from West Virginia since there are no dancing opportunities there but last week moved to Waldorf, Md., to be closer.
"It's an honor," he says. "Obviously my goal was just to make money but I'm fortunate enough to make a lot of really nice friends there and it's because of them that I continue … but it's nice that people think I'm one of the better dancers. I appreciate the ones who treat us respectfully."
King says he's 100 percent gay. Lee is "mostly gay" but occasionally finds himself attracted to women. Lee is single but King, his real name, has a boyfriend.
King says he was "extremely uncomfortable" being naked at first but after a few months the nervousness went away and now "it's like second nature." (JD)
Local Hero
Frank Kameny (posthumous)
Blade readers voted the late Frank Kameny "local hero" before he died Oct. 11 at age 86. Kameny also won this award in 2001 and 2003.
The legendary gay activist, universally considered one of the pre-Stonewall gay rights pioneers, is famous for turning his 1957 firing from the Army Map Service into a lifetime of work on behalf of LGBT rights. Kameny coined the phrase "gay is good," a summation of his conviction that gay life could be just as enriching as a straight existence. Kameny, a staple at local gay rights events and galas until the week before he died, was a lifelong activist and continued in local groups such as Gay & Lesbian Activists Alliance, until a few weeks ago. (JD)
What it means to be an active ally to your LGBTQ+ co-workers TEST
Five easy tips to help you avoid common risks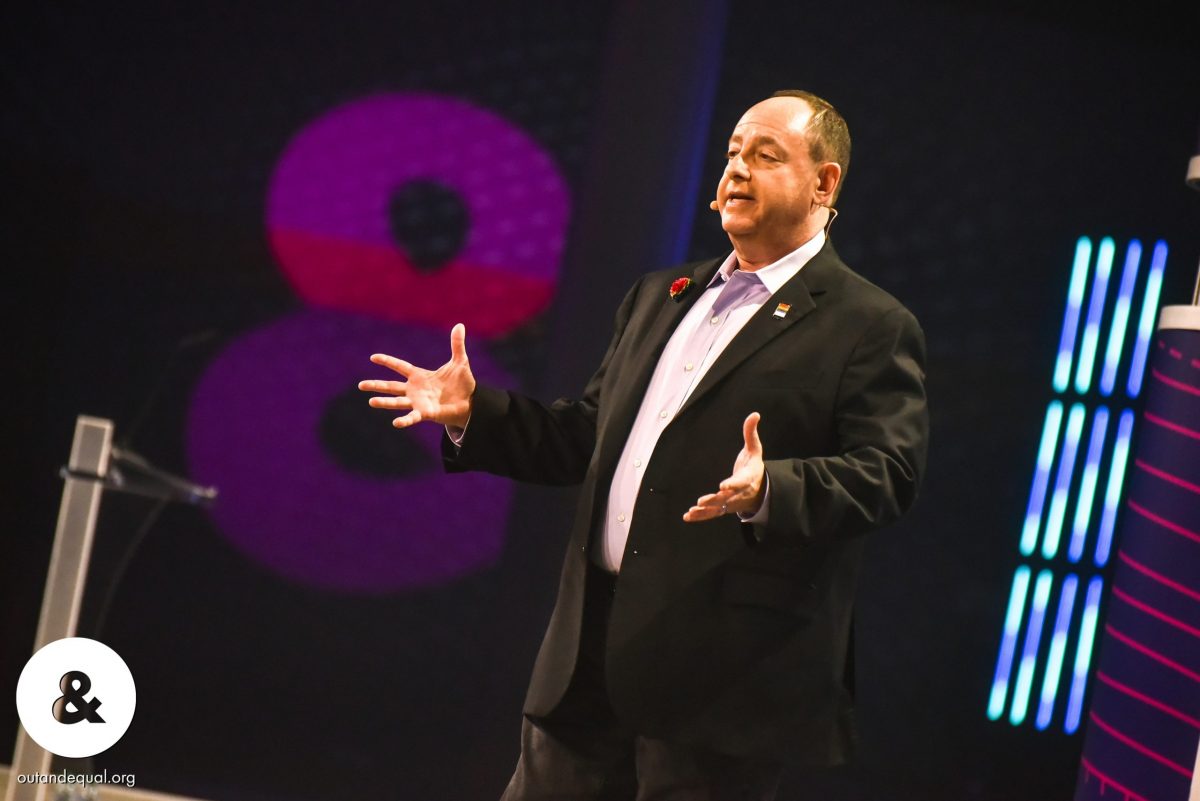 Your home is more than just a place to eat and sleep; it's your safe haven. As much as you might cherish your home, you should probably also recognize the potential hazards within its familiar walls. Accidents can happen in an instant, yet with a little foresight and some simple adjustments, you can transform your house into a safer haven.
Accidents can happen anywhere, and with a few simple tweaks, you can lower risks in your space. Below you'll find five tips for each room in your home to help prevent injuries, falls, and other mishaps. In short, home safety.
This article was inspired by a shower in a rental we managed that began leaking through the kitchen ceiling below. If only the landlord had installed grab bars, right!? Below, we'll guide you through the steps to fortify your bathroom, making it a place of relaxation without the fear of slips and falls. Then, we'll venture into the room where the magic happens, where proper planning can ensure great nights and peaceful mornings. We'll show you how to prevent accidents while you experiment becoming the next Gordon Ramsey. And we'll include a few surprising solutions for those other rooms that hold their own unique hazards, offering solutions to safeguard against unexpected mishaps.
Bathroom Safety
Install Grab Bars: Adding grab bars near the shower and toilet can provide essential support for family members of all ages. Not only can they help with getting in and out, but they can help provide stability when washing. Make sure they are securely anchored to the wall.
Non-Slip Mats: Place non-slip mats inside the shower and bathtub to prevent slips. They're a small investment that can save you from falls and head injuries.
Adjust Water Temperature: Ensure your hot water is set to a safe temperature to avoid scalding. The hot water heater should be set to around 120°F (49°C)l, the middle setting on many water heater settings.
Medicine Cabinet Locks: If you have young children, use childproof locks on your medicine cabinet to keep harmful substances out of reach.
Proper Lighting: Ensure there's adequate lighting in the bathroom to avoid trips and falls during nighttime visits. Nightlights can be a simple and effective solution.
Bedroom Safety
Clear Pathways: Keep pathways in the bedroom clutter free to prevent tripping. Ensure there's enough space to move around comfortably, particularly getting around the bed. Be aware where all furniture is when walking around to avoid stubbed toes, particularly at night.
Secure Rugs: If you have throw rugs, use rug grippers or double-sided tape to keep them from slipping. Loose rugs are a common trip hazard.
Bed Rails: For anyone at risk of falling out of bed, consider installing bed rails to provide extra support and prevent falls.
Nightstands with Drawers: Opt for nightstands with drawers to keep essential items. This reduces the need to get out of bed at night, minimizing the risk of falls, as you race to grab what you need and not lose a moment's rest.
Fire Safety: Install battery-operated smoke detectors in the bedrooms if there are none. Make sure to install them 36 inches away from an air vent or the edge of a ceiling fan. Also six inches away from the joint between the wall and ceiling. And test smoke detectors regularly.
Kitchen Safety
Non-Slip Flooring: Choose slip-resistant rugs in the kitchen, especially in areas where spills are common. Mats near the sink and stove can also help and you can often buy them fairly cheaply at Costco.
Childproof Cabinets: If you have little ones, use childproof latches on cabinets and drawers to prevent them from accessing potentially hazardous items.
Anti-tip brackets: Install an anti-tip bracket behind the range. These are often used when children are in the home. Although they are less likely to open the oven door and use it as a step stool to get to the stove-top, adults can also benefit from installing these.
Adequate Lighting: Proper lighting is crucial in the kitchen to avoid accidents. Under-cabinet lighting can illuminate work areas effectively.
Secure Heavy Items: Ensure heavy pots and pans are stored at waist level to prevent straining or dropping them from high shelves.
Sharp Object Storage: Keep knives and other sharp objects in a secure drawer or block. And handle all sharp items with extreme care, even when washing and drying. These steps reduce the risk of accidental cuts.
Other Safety Tips
Furniture Anchors: Secure heavy furniture, like bookshelves and dressers, to the wall to prevent tip-overs, especially if you have young children.
Adequate Outlets: Check for damaged outlets and replace them promptly. Avoid overloading circuits with too many devices. Install placeholder plugs in outlets to prevent young curious fingers (or tongues?) from going inside an electrical outlet.
Stair Gates: If your home has stairs, install safety gates at the top and bottom to prevent falls, especially if you have toddlers or pets to keep them off of the stairs when you cannot monitor them.
Emergency Escape Plan: Develop and practice an emergency escape plan with your family, including a designated meeting place outside.
Carbon Monoxide Detector: If your home burns any fossil fuels for heating or appliances, install carbon monoxide detectors in common areas of your home to detect this odorless gas. The D.C. building codes require this if you use a fireplace or if you have an attached garage. In essence, if there is any potential source of carbon monoxide in the home, be sure to install these detectors.
Remember, a safer home not only prevents accidents but also provides peace of mind for you and your family. Implement these simple tips to create a secure environment in every room of your house.
With these practical tips and a few adjustments, you can significantly reduce the risk of injuries and falls in your home. Enjoy peace of mind in your now much safer haven.
Scott Bloom is owner and senior property manager of Columbia Property Management.
Lizzo makes $50K donation to Marsha P. Johnson Institute
Singer is vocal LGBTQ ally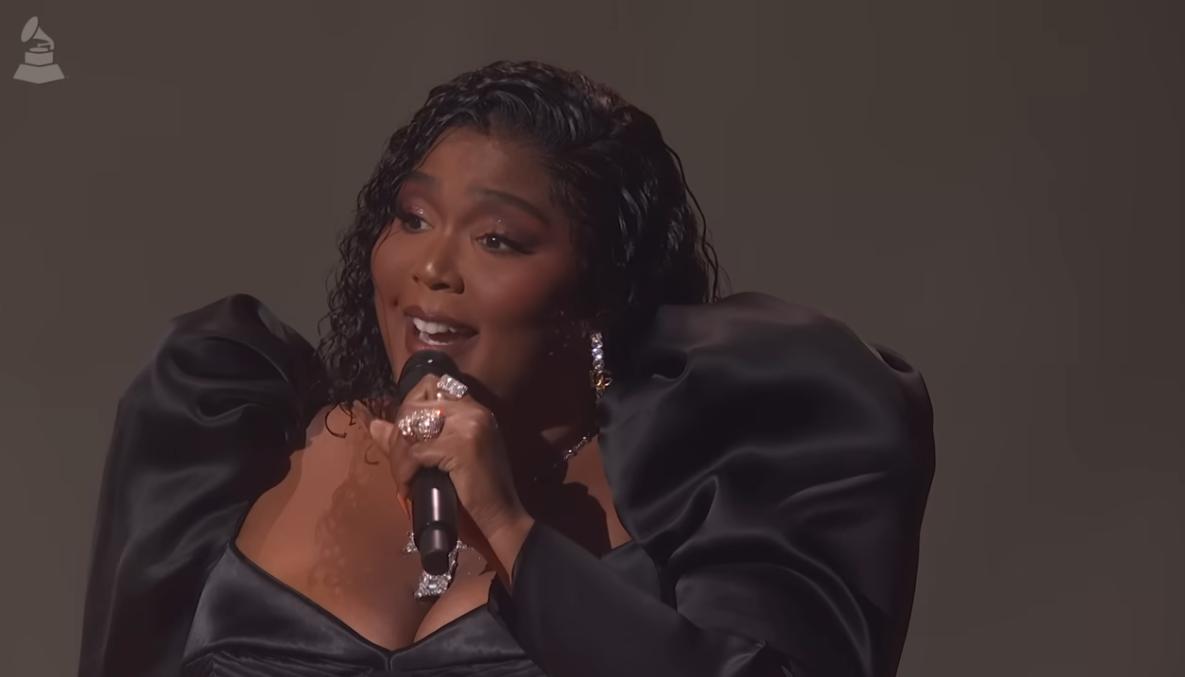 When Lizzo sings "If I'm shinin,' everybody gonna shine," in her hit song, "Juice," she means it. Proof of that came this week on Instagram when the LGBTQ ally announced the first winner of her annual Juneteenth Giveback Campaign is the Marsha P. Johnson Institute, a national nonprofit based in Richmond, Calif., dedicated to the protection and defense of Black transgender people.
And she did so in song: "On the first day of Juneteenth, Lizzo gave to me," she sang in her video, posted Tuesday, as she revealed her $50,000 gift to MPJI.
"That's right, we know who Marsha P. Johnson is. We know what Marsha P. Johnson has done for the LGBTQ, emphasis on that 'T,' Q community," said Lizzo to her 13.5 million followers. "Thank you so much to the people at the Marsha P. Johnson Institute. You deserve this, and I hope this helps you so much as you help protect our Black trans family."
"What the Marsha P. Johnson Institute does is protects and defends the rights of Black transgender people. They do this by organizing community, advocating for the people, and creating an intentional healing community, developing transformative leadership and promoting collective power," she said.
"We are overjoyed for the shoutout from Lizzo today, the generosity of her sharing her platform and the recognition of MPJI and its work," said Elle Moxley, MPJI's executive director. "The resources from this campaign will ensure the protection and defense of Black transgender people continue at a time where it is so vitally needed. We are so grateful for the support of Lizzo and her fans."
As one of Time Magazine's Persons of the Year for 2019 and a 2023 Grammy winner, Lizzo is more than a pop star but an inspiration to millions of fans for her body-positive attitude, her self-confidence on stage and in her videos, her empowering music and her activism. She's also the founder of her own clothing line, Yitty. In 2021, she made headlines when she publicly corrected a paparazzo for using "she/her" pronouns and misgendering Demi Levato.
As part of her campaign, now in its 4th year, Lizzo recognizes Black-led grassroots organizations and businesses and encourages her fans to join her in supporting each of the five organizations she highlights this week. Fans who take action by donating are entered into a drawing for an all-expenses paid trip to see her perform at Fuji Rock in Japan later this year.
This week's other nonprofits receiving gifts are: Black Girls Smile, Sphinx Music, the University of Houston and Save Our Sisters United.
Find out more about Lizzo's 4th annual Juneteenth Giveback Campaign by clicking here.
Anne Heche dies after removal from life support
Actress dated Ellen DeGeneres in late 1990s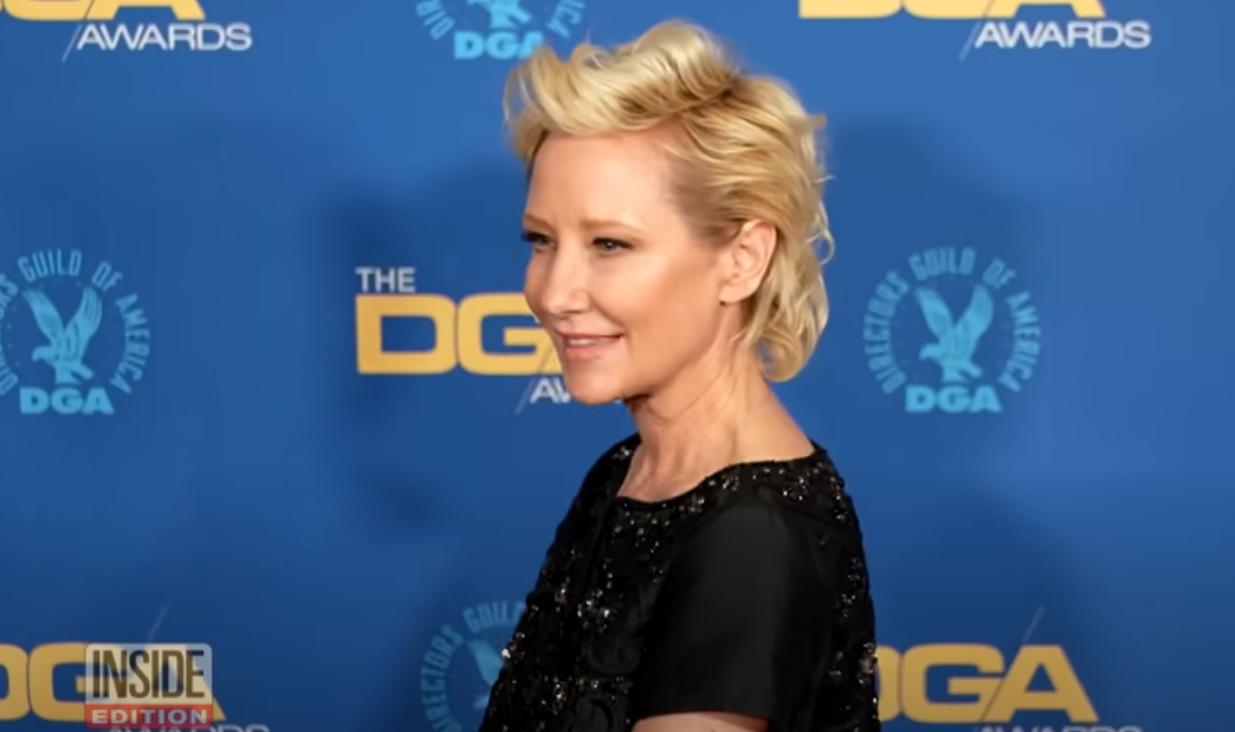 Actress Anne Heche died after she was removed from life support on Sunday, nearly two weeks after her Mini-Cooper crashed through a two-story house in Los Angeles' Mar Vista neighborhood. Investigators with the Los Angeles Police Department believe she was intoxicated at the time.
She sustained a severe anoxic brain injury along with severe burns and was being treated at the Grossman Burn Center at West Hills Hospital, near Chatsworth in the San Fernando Valley.
The 53-year-old actress who was a star of films like "Donnie Brasco," the political satire "Wag the Dog" and the 1998 remake of "Psycho," had been declared legally dead under California law on Friday, however, her family kept her alive long enough to be an organ donor.
In a statement Friday, the LAPD announced that: "As of today, there will be no further investigative efforts made in this case. Any information or records that have been requested prior to this turn of events will still be collected as they arrive as a matter of formalities and included in the overall case. When a person suspected of a crime expires, we do not present for filing consideration." LAPD detectives had previously made public that investigators into the crash found narcotics in a blood sample taken from Heche.
The actress's family released a statement on Friday:
"Today we lost a bright light, a kind and most joyful soul, a loving mother, and a loyal friend. Anne will be deeply missed but she lives on through her beautiful sons, her iconic body of work, and her passionate advocacy. Her bravery for always standing in her truth, spreading her message of love and acceptance, will continue to have a lasting impact," the statement added.
Heche was married to camera operator Coleman Laffoon from 2001 to 2009. The two had a son, Homer, together. She had another son, named Atlas, during a relationship with actor James Tupper, her co-star on the TV series "Men In Trees."
Laffoon left a moving tribute on an Instagram reel in which he also gave an update on how their 20-year-old son Homer Laffoon is coping with the loss of his mother.
"I loved her and I miss her, and I'm always going to," he said adding: "Homer is okay. He's grieving, of course, and it's rough. It's really rough, as probably anybody can imagine. But he's surrounded by family and he's strong, and he's gonna be okay."
"Rest In Peace, Mom, I love you, Homer," the actor's 20-year-old son, Homer, said in a statement after Heche was declared legally dead on Friday." My brother Atlas and I lost our Mom," read the statement. "After six days of almost unbelievable emotional swings, I am left with a deep, wordless sadness. Hopefully, my mom is free from pain and beginning to explore what I like to imagine as her eternal freedom. Over those six days, thousands of friends, family, and fans made their hearts known to me. I am grateful for their love, as I am for the support of my Dad, Coley, and my stepmom Alexi who continue to be my rock during this time. Rest In Peace Mom, I love you, Homer."
Tupper, a Canadian actor who starred alongside Heche in "Men in Trees," had a 13-year-old son, Atlas, with her. "Love you forever," Tupper, 57, wrote on his Instagram post's caption with a broken heart emoji, which shared an image of the actress from Men in Trees.
Between 1997 and 2000, Heche was also in a relationship with talk show host Ellen DeGeneres.
"This is a sad day," DeGeneres posted on Twitter. "I'm sending Anne's children, family and friends all of my love." The year after her break-up with the comedian, in September 2001, Heche recounted in her memoir "Call Me Crazy," about her lifelong struggles with mental health and a childhood of abuse.
KTLA's entertainment reporter Sam Rubin noted that over the past two decades, Heche's career pivoted several times. In 2017, she hosted a weekly radio show on SiriusXM with Jason Ellis called "Love and Heche."
In 2020, Heche made her way into the podcast world. She launched "Better Together" which she cohosted alongside Heather Duffy Boylston. The show was described as a way to celebrate friendship.
She also worked in smaller films, on Broadway, and on TV shows. She recently had recurring roles on the network series "Chicago P.D.," and "All Rise" and was a contestant on "Dancing with the Stars."
People magazine reported that several of Heche's acting projects are expected to be released posthumously.
These include "Girl in Room 13," expected to be released on Lifetime in September, "What Remains," scheduled to be released in 2023, and HBO Max TV series "The Idol," created by Abel Tesfaye (The Weeknd) and Euphoria creator Sam Levinson.
In her Instagram post from earlier this year Heche stands between her sons Atlas, 13 and Homer, 20.
From KTLA: