Best of Gay D.C. 2011: COMMUNITY
Best Comedy Club
Riot Act Comedy Theater
"When people think comedy club, they think: dark, cramped, confined and fried food. We're none of those things," says Riot Act Comedy Theater's comic liaison and brand ambassador Mike Farfel.
"We offer a comedy experience that's like no other." Located in trendy Penn Quarter, Riot Act boasts two bar areas and a spacious, modern theater with cabaret seating for 300 patrons. Since opening in August, the club has booked big name comedians like Dick Gregory and Paul Mooney, but equally important, Farfel says, the club's owner John Xereas has reached out to sometimes-underserved comedy audiences with theme nights like "Allah Made Me Funny" (Muslim comics), and "Gaylarious," a night of comedy tailored specifically for LGBT audiences.
Conceived and hosted by gay comics Zach Toczynski and Chris Doucette, "Gaylarious" happens on the first Wednesday of every month and features gay and gay-friendly headliners from all over the world.
"It's great. With gay audiences I can make more inside jokes," says Toczynski, an upstate New York transplant who's lived in D.C. for 11 years. "When making a whore joke, I can reference Grindr and the crowd responds immediately. [In addition to gay men and lesbians], we also get a lot of straight women who bring along their initially-reluctant-but-ultimately-happy boyfriends."
The next "Gaylarious" (Nov.2) features Brad Loekle whom Toczynski admiringly describes as a "flaming bear bottom," and Adrienne Iapalucci, a Bronx-born, darkly funny straight comic. A percentage of "Gaylarious" ticket sales often goes to organizations like SMYAL or Capital Queer Prom. "Not only is Riot Act working hard to make all of us laugh," adds Toczynski. "It's supporting the LGBT community too." (PF)
Riot Act Comedy Theater
801 E St., NW
202-697-4900
riotcomedy.com
Best Gym
Vida Fitness
"Vida Fitness is honored to receive this recognition as Best Gym by Washington Blade readers for three consecutive years," says David von Storch, president and founder. "Our team works hard every day to provide the best in fitness and wellness equipment and programming for our members. We are very grateful that the D.C. gay community recognizes this effort."
Vida Fitness, a stylish gym, provides a comfortable environment that helps members focus on simply working out.
This gay-owned, four-year-old chain with four upscale, downtown-D.C. gyms is more than just another gym. (A fifth location will be opening in City Vista in 2012.) It has state-of-the art equipment that will meet your demands for both functionality and advanced training. Vida Fitness offers more than machines for fitness wellness; its exercise classes are comprehensive, challenging and cutting edge.
Some of Vida's amenities include treadmill and Stairmaster cardio equipment, muscle and spine-strengthening Pilates equipment, spin classes, therapeutic massage services, Aural Spa body treatments (including anti-aging, antioxidant body wraps), aroma therapy, steam room and several pools. (DP)
Vida Fitness
Four locations: Verizon Center, 601 F St., N.W.; Metropole, 1517 15th St., N.W.; Renaissance Hotel, 999 9th St., N.W.; and 1612 U St., N.W.
vidafitness.com
Best Non-Profit
SMYAL
"On behalf of the board, staff, volunteers and youth of the Sexual Minority Youth Assistance League, thank you very much to the readers of the Washington Blade for selecting us as the Best Nonprofit this year," says Andrew Barnett, executive director. "We are deeply appreciative of this tremendous honor and are very excited to be a part of a community so dedicated to supporting our LGBTQ youth."
SMYAL's mission is to promote and support self-confident, healthy, productive lives for LGBT youth as they journey from adolescence into adulthood. SMYAL concentrates its commitment and energy on five areas: life skills and leadership development, counseling and support, health and wellness education, safe social activities and community outreach and education.
For 26 years, SMYAL has been a beacon of hope for LGBT youth in the Washington metropolitan area and provided services to more than 10,000 youth and critical training to 5,000 youth workers. (DP)
SMYAL
410 7th St., S.E.
202-546-5940
smyal.org
Best Home Furnishings
Room and Board
"We are honored to be recognized by the gay community," Scott Jussila, leadership associate, says. "We also are very thankful that people have selected Room and Board to help with their furnishings, whether it is their home or office."
Since 1980, Room & Board has grown nationally and has remained committed to providing customers with stylish, quality furniture.
Working directly with artisans allows Room & Board to provide handcrafted, mostly American-made furniture and accessories with a classic-yet-contemporary look — with sofas and much more for indoors and outdoors, distinctly displayed in more than 30,000 square feet of showrooms on four spacious floors.
This Minneapolis-based, privately held retailer lives up to its slogan — "We believe furniture should be beautiful, affordable and long-lasting."
You can rely on the store's design associates for helpful, honest advice as since they're not on commission. The store boasts a rooftop deck with great views of the city. (DP)
Room & Board
1840 14th St., N.W.
202-729-8300
roomandboard.com
Best Theater
Arena Stage
Best Theater Production
Arena Stage's "Oklahoma!"
There's nothing like a $135 million makeover to grab the attention of Blade readers. Well, that along with first-rate productions and a concerted effort to engage gay audiences.
Last fall, after several years in borrowed spaces, Arena Stage returned to its sensationally renovated waterfront campus home (dubbed the Mead Center for American Theater). With its expansive lobby, soaring ceilings, three state-of-the-art performance spaces and a tasty restaurant, experiencing the venue is a treat in itself.
Arena christened its redone digs with an inspired re-imagining of the granddaddy of American musicals "Oklahoma!" Staged by Arena's artistic director Molly Smith, this fresh version of Rodgers and Hammerstein's timeless musical set on America's frontier featured a diverse cast led by handsome gay actor Nicholas Rodriquez as Curly the singing cowboy ("Oh What a Beautiful Morning") and talented Eleasha Gamble in the role of Laury, his feisty love interest. The show was a Helen Hayes Award-winning hit, and with 177 performances spread out over last fall and its summer return, the production broke records for longest local run.
While "Oklahoma!" certainly enjoyed broad appeal, Arena was smart about reaching out in specific ways to the gay community. To promote the show, cast members toured local LGBT watering holes including Freddie's Beach Bar, Remington's and JR.'s on show tune night. Also, Arena sponsored an "Out at Oklahoma!" performance that included a post-show piano bar sing-along with the cast.
Last season, Arena presented other shows of special LGBT interest as well, including "The Laramie Project: Ten Years Later," an exploration of reaction, tolerance and repercussions regarding the killing of Matthew Shepard; Anna Deavere Smith's "Let Me Down Easy," a one-woman show about health care; and an extremely impressive festival celebrating all the works of America's greatest living (and gay) playwright Edward Albee.
Arena's managing director Edgar Dobie describes the Blade win as "really great news." He says, "It's especially sweet coming after [the company's] first year back in the renovated building. Whenever we have reached out to the gay and lesbian community, they've rewarded us with support. Arena is very grateful for that." (PF)
Arena Stage
1101 Sixth St., S.W.
202-554-9066
arenastage.org
Best Art Gallery
Long View Art Gallery
With a 5,000-square-foot display space, 20 foot-high ceilings and the capacity to hold up to 400 guests, Long View Gallery is this year's Best Art Gallery.
Since 2006, Long View has been a forerunner in showcasing local and regional artists. Displaying a wide array of exhibitions, mostly contemporary art, the gallery's stunning design has also made it popular as a party venue; Lexus just hosted an event there in early October.
Curator Drew Porterfield has been a prominent figure in the success of the gallery. Along with Suzi Molak, the event's director, they chose the location of Long View Art Gallery. "We're unique because we chose a location different from other galleries in the D.C area" Molak says. Long View, located in the Shaw Neighborhood of Washington, provides access to the historic Blagden Alley, "which compliments and sets us apart from most galleries," Molak added.
"The LGBT community is not our prime focus, but has been a foundation," Molak says, but, "we donate a lot of space for gay and lesbian causes." Long View, gay owned, has a diverse clientele, which has made the gallery successful and a staple in the Shaw neighborhood. (JB)
Long View Gallery
1234 9th St., N.W.
202-232-4788
longviewgallerydc.com
Best Home Improvement (tie)
Logan Hardware/Sparrow Construction
A Starbucks can be found on just about every street corner in D.C, but a hardware store? Nearly non-existent, unless you're near the Home Depot in Northeast.
Northwest, previously deprived of a neighborhood hardware store, welcomed Logan Hardware in 2003. It's one of the winners in our Best Home Improvement category.
During 2003, the P Street corridor was undergoing rapid gentrification and development. Gina Schaefer, a resident of D.C since 1993, started Logan Hardware with her husband Marc Friedman.
"At the time, Logan Circle was still up and coming and there wasn't much more on that block of P Street other than the Whole Foods," Schaefer says. "I was living in Logan and renovating a condo like so many other people who were moving into the neighborhood, and I realized pretty early on there was a huge need for a hardware store nearby."
The role Logan Hardware plays in the LGBT community has been significant.
"Aside from keeping the community outfitted in rainbow leis during Pride? Well, we support a number of gay organizations throughout the year like HRC and the D.C. Cowboys," Schaefer says. "They performed at our store once for a fundraiser. Also, we employ gay staff and extend health coverage to employees' significant others regardless of marital status."
Logan Hardware has become a landmark on P Street. Beyond the recognizable green logo centered in front of the building, Logan employees are renowned for their service and knowledge of products and are there to help in any home improvement project. (JB)
Logan Hardware
1416 P St., N.W.
202-265-8900
Brian Sparrow spent eight years working at JR.'s and Cobalt, before leaving for a job at a construction management company.
"I started out on the bottom of the totem pole and ended up as assistant project manager and carpenter," Sparrow says. "I learned to tile, frame houses, put in doors and windows, drywall, paint, read blueprints and manage clients and employees."
Sparrow Construction, a gay-owned and operated local business, is run from his home. "I love doing handyman construction rather than enormous projects," Sparrow says. "One day I will do bigger projects but right now I am young and the business side is still a learning curve for me and I will take it one step at a time."
It didn't take long for Blade readers to recognize Sparrow's business and the quality of his work. Interior painting, carpentry work and plumbing are just a few of the services his company provides.
Honored by the support of family and friends as he started his new business, Sparrow says, "It really shows me that my community and friends have my back. I am very thankful." (JB)
Sparrow Construction
[email protected]
sparrowconstructionllc.com
Best Place of Worship
Foundry United Methodist Church
Seventeen U.S. presidents called the 197-year-old Foundry United Methodist Church home, including Abraham Lincoln and Bill Clinton.
"One of my favorite spots in the church is a pew with a plaque where Winston Churchill and President Roosevelt sat for Christmas service, 1941," the proud Pastor Dean Snyder told the Blade. "The next day Churchill addressed Congress before they voted to enter World War II."
Historically, Foundry pushed for LGBT inclusion in the historically anti-gay United Methodist Church, as well. This is the church's second win in this category and first since 2004. Metropolitan Community Church of Washington has dominated the past several years.
"As the third-largest [Christian denomination in America], when we end discrimination of gay people and take all condemnatory language out of our policies," Snyder says, "that will be a significant contribution to ending the damaging discrimination against gay people that's still part of the culture."
To advocate for same-gender marriage ceremonies in jurisdictions that have allowed such unions and eliminate other forms of discrimination in the Methodists' nation-wide Constitution, Foundry established the Open Doors Fund and ministry. The church also goes against national church policy through its advocacy for marriage equality, after a vote of 367-8 last year.
"It would be a rare Sunday that you would come to Foundry Church without seeing [LGBT congregants]," Snyder said, revealing that years ago he committed to saying something in each worship service that would affirm his LGBT parishioners.
In addition to sponsoring LGBT Bible study and a monthly parish LGBT potluck, the church assists the homeless and supports HIV/AIDS programs, raising $100,000 for various D.C. AIDS programs at its annual AIDS Concert. (PR)
Foundry United Methodist Church
150 16th St., N.W.
202-332-4010
foundryumc.org
Best Local Blog
Borderstan
Matthew Rhoades, his husband of two years Luis Gomez, and other residents of 15th Street felt left behind.
"15th Street is the dividing line between Dupont Circle and Logan Circle, between two Advisory Neighborhood Commissions — and two different Police Service Areas," says Rhoades who works in corporate communications. "We felt lost at times."
The oft-forgot denizens created a blog to cover ultra-local crime and news, naming it after a popular alias for the neighborhood: Borderstan.
Eighteen months ago Borderstan added new sections: arts and entertainment, food and drink, politics and government, business and lifestyle. The site also recruited other local contributors from the area between Florida Avenue, Connecticut Avenue, Massachusetts Avenue and 7th Street, N.W. They are now 15 strong.
"They are key to what we do and we are very fortunate to work with some talented, dedicated people," Rhoades says of his team.
As for the blog's popularity with the LGBT community, Rhoades is not surprised.
"We cover the area of D.C. where many LGBT residents live, and many more visit," says Rhoades, who met his husband eight years ago, while Gomez was freelancing as a photographer for the Blade. "We try to offer them news about their neighborhood, about things that affect their everyday lives." (PR)
Borderstan
Borderstan.com
Best Sports Team (tie)
Stonewall Kickball and the Washington Nationals
This category features two very different winners — a local kickball club and a Major League Baseball team.
Under the leadership of Martin Espinoza and Mark Gustafson, Stonewall Kickball offers about 470 athletes the chance to display their athletic prowess and to raise money for the D.C. Center for the LGBT Community. Now in its third season, the league is organized into 20 teams with delightfully outrageous names like Sit on My Base, Whornets, Poke Her Base, Suck My Kick and The Swallows. To date, they have raised close to $10,000 for the Center.
Espinoza says he and Gustafson started playing kickball in other D.C. leagues, but were turned off by the competitiveness and displays of homophobia. With the support of JR.'s, they decided to form a league for the LGBT community and its straight allies. Stonewall Kickball has quickly become popular. The Drag Kickball Game "kicked off" the 2011 Pride season and their games have a growing fan base. "Fans have started bringing folding chairs and coolers and their dogs to the games," Espinoza says.
Games are played on Sunday afternoons in Stead Park, with drinks before at JR.'s and drinks afterwards at Cobalt. Wednesday nights are devoted to Open Bar and Penny Wars, a fund-raising competition between the teams.
Espinoza invites everyone to friend Stonewall Kickball on Facebook and to attend the first-ever All-Star Game on Nov. 5. The first pitch will be thrown by Andrew Huff, longtime straight ally of the gay community and director of communications for D.C. Council member Jack Evans.
At the other end of the sports spectrum, the Washington Nationals offer a supportive atmosphere for gay and lesbian families to enjoy the national pastime. About 3,000 fans attended the annual Night Out with the Nationals in June. The Gay Men's Chorus of Washington sang the National Anthem and Daniel Hernandez, the gay aide to Arizona Congresswoman Gabrielle Gifford who attended the pre-game ceremonies, was invited to the owner's box.
Shortly after the event, it was announced that the Washington Nationals would join other baseball teams in producing a video for the "It Gets Better" project.
Night Out with the Nationals is organized by Team D.C. Founded in 2003, Team DC seeks to educate members of the LGBT community about the benefits of participation in sports and to dispel discrimination against LGBT athletes in the broader community. (BTC)
Stonewall Kickball
stonewallsports.org/kickball
Washington Nationals
1500 S. Capital St.
202-675-6287
nationals.com
Best Place to Get Married
Meridian Hill Park
Meridian Hill Park, located in northwest D.C., was designated a National Historic Landmark in 1994, the first in the Designed Landscape category.
In 1819, a mansion, called Meridian Hill was built on the grounds by John Porter, which John Quincy Adams moved into after leaving the White House in 1829. In 1933, the grounds were transferred to the National Park Service.
Small wedding ceremonies can be held at the park, but there are some restrictions and steps that need to be taken.
There are three areas in which ceremonies can be held, the garden area of the Old Stone House, Montrose Park and Meridian Hill and the ceremony cannot have more than 50 people.
Also, a special park use permit signed by the superintendent is needed.
For a complete list of criterion for holding a wedding at the park, visit the FAQ page on the park's website. (JE)
Meridian Hill Park
16th, Euclid, 15th and W streets
202-895-6070
nps.gove/mehi/index.htm
Best Gay-Owned Business
D.C. MetroVet
Ever wished the doctor's office could come to you? Well that's just how it goes at D.C. MetroVet.
This vet is an exclusive house call service for cats and dogs, owned and operated by Dr. JD Warford, who has been in the veterinarian business for two years and recently expanding in September into D.C. MetroVet.
She has definitely made the vet experience simple and convenient. Warford, a Louisiana native, is no stranger to the pet world receiving her degree from Louisiana State University in 1996. She has done a plethora of work in the veterinary field and has volunteered for non-profits and animal shelters, served as an animal cruelty investigator and instructor in competitive obedience and agility training.
With Warford, pets and owners are sure to be in good hands. D.C. MetroVet provides services, including physical exams, vaccinations, routine lab testing, senior pet exams, routine care, at-home euthanasia and offers behavioral consultations. D.C. MetroVet is gay-owned and operated with co-owner, business manager and partner Jessica Serensitf. The couple married in D.C. in June 2010. This is Warford's first win in the Blade's Best of Gay D.C. readers' poll. She says, "It feels fantastic with just launching the business, I couldn't be happier, it's perfect timing." (JN)
D.C. MetroVet
240-460-7642
dcmetrovet.com
Best Hotel
Hotel Palomar
Dupont Circle's Hotel Palomar is conveniently located near Embassy Row, the White House and Georgetown and is loaded with amenities and perks. Its services include wine receptions in the hotel's elegant living room lobby from 5-6 p.m., eco- and pet-friendly policies, even continental breakfast or a cocktail for each registered guest for just $1 more when you make reservations using the code "Dollar."
All 335 rooms in the luxury hotel are equipped with WiFi for all Kimpton InTouch Members. This art-infused, stylish hotel features faux animal print throws and glass sculptures in the lobby area. The hotel is owned and operated by Kimpton Hotels and has been in business five years.
Hotel Palomar is staffed with many members of the gay community. Its managers pride themselves on the idea of maintaining diversity within their company. Erica Gonzalez, an employee of Hotel Palomar said, "It feels wonderful to be voted as best. We pride ourselves on being the best and to be recognized as being just that makes it all the better."
The hotel has been voted one of 2010's sexiest hotels of TripAdvisor and No. 1 on the website consecutively according to Gonzalez. (JN)
Hotel Palomar
2921 P St., N.W.
202-448-1800
hotelpalomar.com
Best Salon/Spa
Bang Salon
Whether you need a funky haircut, vibrant color or waxing, Bang Salon has you covered.
This full service salon caters to a diverse clientele for both men and women in three D.C. locations.
Services include haircuts and styles, color, keratin treatments, facials, brow and full body waxing and permanent make up using a special coil machine to gently apply pigmentation. The sleek and trendy décor matches its fashion-forward styles.
Bang Salon employs more than 100 stylists and provides courses to keep stylists abreast of new techniques and styles. The salon is also involved with the community and charities, donating more than $30,000 to various cancer awareness and research organizations. The Bang Salon chain celebrated its 10th anniversary this year. Its U Street location was first to open also newly renovated this year.
Bang Salon is part of the Urban Adventures Companies along with Vida gyms. Patrick, manager of the U street location, says, "Winning best salon helps us realize we are making moves in the right direction. We are striving to provide a better experience and better service to our clients, it's awesome to be recognized for our dedication."
Four locations: Metropole 15, 1519 15th St., N.W.; 5th Street, N.W., 202-588-5555; 1612 U St., N.W., 202-299-0925; and Verizon Center, 601 F St., N.W., 202-737-2264.
Best Clothing Store
Universal Gear
"We would like to say thank you to all the Blade readers who have helped make Universal Gear such a part of the community here in D.C.," says Chord Bezerra, buying marketing manager for the store. "As everyone knows in fashion, one day you're in and the next day you're out."
Universal Gear is a contemporary men's retail store with locations in New York, Delaware and Washington.
The idea for Universal Gear was developed in 1992 with Keith Clark, a Washington architect. Clark wanted to create a neighborhood store where guys can get the latest fashions. As the idea progressed, he was introduced to David Franco, a D.C. entrepreneur, and they opened the first Universal Gear store in 1993.
This is Universal Gear's 10th Blade Best Of win.
"We are so grateful to our customers for keeping us 'in' for the last 18 years," Bezerra says. "We look forward to 18 more years of fashion, fun and, of course, more underwear." (DP)
Universal Gear
1529b 14th St.
202-319-0136
universalgear.com
Best Weekend Getaway
Rehoboth Beach
A perennial winner in this category, Rehoboth Beach remains No. 1 for gay Washingtonians when it comes to weekend getaways. Just over two hours from D.C. and Baltimore, Rehoboth also draws crowds from Philadelphia and New York, making it a prime rendezvous destination for friends.
Rehoboth's beaches were recently cited as among the cleanest in the country. From the busy scene of Poodle Beach and its square-cut clad young gay men to the quieter beach at North Shore that attracts large crowds of lesbian sun worshippers in summer, there's a patch of sand for every taste. If you're looking for more strenuous outdoor activities, there are nature and bike trails, there's also kayaking and boating on the bay, and the town offers multiple gyms and a crossfit facility.
The dining scene continues to improve and impress, from reliable veterans like Eden, Henlopen Oyster House and Blue Moon to the newcomers on Wilmington Avenue like Mallory Square Fish House. Of course, Rehoboth is also a major shopping destination, thanks to Delaware's zero sales tax. Route 1 is lined with outlets, including J.Crew, Ralph Lauren, Lucky, Under Armour and scores more.
The town's gay population and visitors are well served by an active community center, Camp Rehoboth, which offers a wide array of services and events all year. Rehoboth is no longer just for summer. There are events year round, from wine tastings to an annual fall film festival that draw visitors in all seasons. The town gets quiet after New Year's, but by Valentine's Day, businesses are open and the town is hoppin' once again. (KN)
Rehoboth Beach
cityofrehoboth.com
camprehoboth.com
The evolution of the open house
The more sophisticated the advertising, the more the events flourished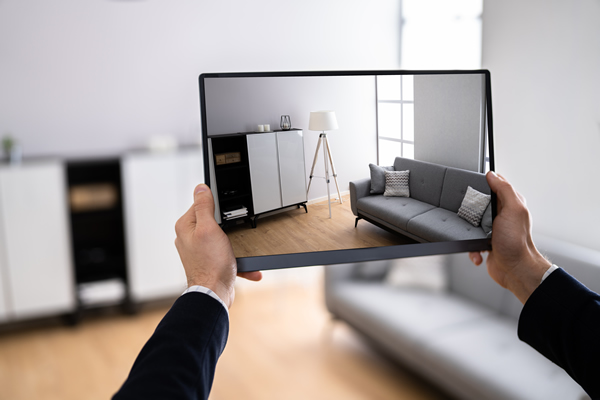 In the early 20th century, there were no exclusive agreements between a seller and a real estate agent. Any broker who knew of someone wanting to sell could participate in an "open listing" by planting his sign in the yard of that person and competing with agents from other brokerages who did the same. To the victor who obtained a buyer went the spoils of commission.
The rules began to change in 1919, when being a real estate broker now required a license. An agent might handle only one property at a time exclusively, but an "open for inspection" period could be used to introduce a model home or new community to the buying population.
According to the National Association of Realtors, Dallas homebuilder, Howdy Howard, hosted one of the most successful open houses of all time in the 1950s. During the first 12 days of the event, an estimated 100,000 people attended, drawn by free sodas and the ultimate prize for the buyer – a new Cadillac.
Soon, brokers began hiring additional agents who could handle multiple properties. Unlike Howard's marathon open house, agents would now host them for a few hours at a time, usually on a Sunday, to whet the appetite of the buyer pool.
Classified advertisements with a description of a property would be placed in a local newspaper and potential buyers would review them with their morning coffee to decide which houses to visit later in the day.
Marketing in newspapers went from a few lines of black and white text to a photo of a home's exterior, to a multi-page spread that included both photos of houses and the agents who represented them.
The more sophisticated the advertising became, the more the open house flourished as a marketing tool, not only for the home itself, but also for the agent and the brokerage. It allowed agents to prospect for buyers for that home and others, and converse with neighbors who might want to sell their homes as well.
Soon, the sign-in sheet was born, used by the agent to capture the contact information of a potential client or customer and to let the seller know who had visited his home. While sign-in sheets or cards are still used, some agents have gravitated to electronic applications, using a tablet computer instead of paper for the same purpose.
Fast forward to the early 2000s in D.C., when open houses became the primary source of showing property. An agent would enter a property into the multiple listing service (MLS) on a Thursday, entertain no showings until Saturday, host an open house on Sunday afternoon, and call for offers either Sunday night or Monday. The open house allowed agents to send their buyers rather than accompany them and serve multiple clients at once.
The delayed showing day strategy referenced above has since been supplanted by the MLS's Coming Soon status. Agents can now email or text links to upcoming properties to their clients in advance of showing availability and the clients can view photos, read property descriptions and disclosures, and schedule future visits accordingly.
Enter COVID-19. Due to the proliferation of the virus and the subsequent lockdown, the real estate world had to accommodate new public health requirements.
One of the first things to go was the open house. Even agent showings were constrained, with visitors limited to an agent plus two people and additional requirements for wearing masks and disposable shoe covers and gloves.
Overlapping appointments were not allowed, showings were limited to 15 to 30 minutes, and bottles of hand sanitizer sprung up on kitchen counters everywhere.
Ultimately, technology and ingenuity provided new marketing avenues for agents that included 3-D virtual open houses, Facetime and Duo viewings, videos, property websites and QR codes. Many of these marketing techniques remain, even though traditional open houses are coming back post-lockdown.
But are they really necessary? Certainly not for all types of properties.
I believe the days of using a public open house to procure a buyer are limited. Agent security has become a concern and the desire for in-person viewings during a specific day or time has waned.
On the other hand, Internet marketing and social media have a much wider reach, so much so that some people now feel comfortable buying a home – probably the most expensive item they will ever purchase – without even stepping into it until after closing.
After all, if we can work in sweatpants or pajamas while Zooming corporate meetings, how can naked virtual reality house hunting be far behind?
Valerie M. Blake is a licensed Associate Broker in D.C., Maryland, and Virginia with RLAH Real Estate. Call or text her at 202-246-8602, email her via DCHomeQuest.com, or follow her on Facebook at TheRealst8ofAffairs.
D.C. homebuyers face hyper competitive market
Sellers in driver's seat as region faces record low inventory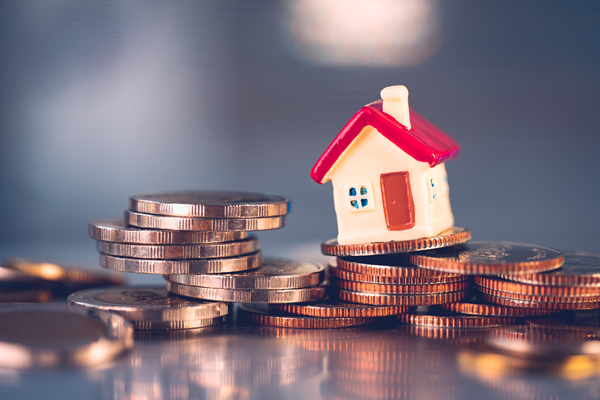 With job growth rising during a period of aggressive government spending and historically low mortgage rates, the spring 2021 market sits at the lowest level of inventory since 1983.
Homebuyers in the D.C. area continue to face an incredibly competitive market. This is truly a seller's market.
Lack of Inventory: Washington, D.C. has been in a gradually worsening housing shortage since the Great Recession. The area hasn't had a six-month supply of homes for sale for almost 12 years. Now, we add a global pandemic that seriously altered what homeowners want out of their home, Wall Street on fire, and insanely low interest rates and we get a surge in motivated homebuyers.
According to the National Association of Realtors (NAR), the number of homes nationwide reached a record low in December 2020, with just 1.07 million properties on the market. The DC metro area is even worse off than the national average with only one month's supply of homes. That means if new listings were completely dried up, there would be no homes available in four weeks. On average, D.C. homes have been selling within 11 days, which is 15 days faster than this time in 2020.
Seller's Market: The time is now for Washington, D.C. homeowners to seriously consider selling their homes if they have played with the idea. Experts predict 2021 will be another strong housing market with an increase in demand from existing homebuyers in search of larger homes and buyers who delayed purchasing a home due to the uncertainty of the pandemic.
Zillow forecasts a nearly 30 percent annual growth in homes for sale in 2021. This would be the largest home sales growth since 1983. Zillow's annual report stated, "Home price appreciation will reach its fastest pace since the Great Recession, as the inventory crunch continues to pit buyers against each other, competing for a scarce number of homes for sale."
D.C.'s Current Market: According to the NAR, in March of 2021, D.C. home prices had increased 4.1% compared to March 2020, for a median price of $635,000. There were 1,004 homes sold in March 2021, an increase from 842 at this time last year.
We are seeing many homes receive multiple offers within just a few days in the D.C. area. The average home is selling a little above 1% of the listing price and many hot homes are seeing large bidding wars and selling for 3% or more above the listing price; 42.7% of D.C. homes sold above list price in March of 2021. That is a 13.4% increase from last year at this time. Active inventory for March of 2021 was 1,457 homes, down 9% from March 2020. March 2021 also saw 991 homes sell in the D.C. area, an increase of 31% from February of 2021. March 2021's total homes sold had a 19% increase from March 2020.
Buying a Home: In the current seller's market, buying a home can be like playing a chess match. You need to know the rules and be strategic. It can seem more like winning than purchasing a home right now. If you find a home you want to buy, chances are you won't be the only one making an offer. It is a seller's market everywhere in the country right now and D.C. is no different. Be sure you know what you qualify for and what you can afford.
Conclusion: The NAR and the Mortgage Bankers Association both project prices of existing homes to increase 5.9% in 2021. This may mean buyers will have to be more flexible than in the past. For example, making an offer contingent upon the sale of a current home may be harder than before. It's also possible you will pay more than the list price. The D.C. real estate market is on fire and many homes are off the market within 24 hours of listing. For sellers, if you have been thinking of selling your home there is no better time than the present.
Khalil El-Ghoul is Principal Broker for Glass House Real Estate. Reach him at [email protected] or 571-235-4821. Glass House Real Estate is a modern, more affordable way to buy and sell a home in the D.C. Metro area. Learn more about what makes us different at glassshousere.com.
Kick-ass crossovers
Still the hottest vehicles in dealer showrooms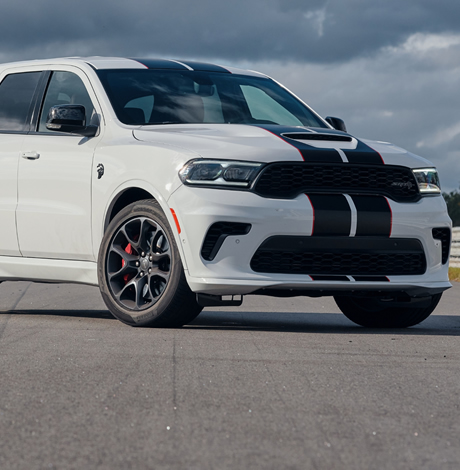 Crossovers keep wending their way into our driveways—and our hearts. After overtaking sedans, station wagons and minivans as the hottest vehicles in dealer showrooms, crossovers are now taking aim at the most quintessential of American rides: the muscle car. With naughty looks and hepped-up engines, the two dynamite crossovers below are sure to blow your mind—and just maybe your budget.
DODGE DURANGO SRT HELLCAT
$81,000
Mpg: 12 city/17 highway
0 to 60 mph: 3.5 seconds
For more than 20 years, the Dodge Durango has been a solid if nondescript family hauler. But this year the automaker jazzed up its midsize crossover with brawnier styling and the latest tech toys. And for the first time, Dodge is offering a limited-edition Durango SRT Hellcat—a high-test model with the same hellacious Hemi V8 engine in the Challenger super coupe and Charger sport sedan. With 710 horsepower, this blazingly fast crossover can kick some serious ass, outrunning many a Ferrari and Lamborghini.
The upgraded suspension provides more dynamic handling and cornering, as well as selectable steering for better grip. For straight-line acceleration and to prevent nasty fish-tailing, I simply flipped the "launch control" toggle switch. The massive Brembo brakes also were stellar, with stop-on-a-dime performance and flaming red calipers on each wheel. Another plus: the iconic Hellcat exhaust rumble could be heard blocks away—music to the ears of any auto aficionado. As with all Durangos, this bruiser has best-in-class towing capacity of 8,700 pounds.
Inside, there's plenty of space, including more room than expected for third-row passengers. The steering wheel, dash, and trim accents now have trendy Euro styling, though it's more VW than upscale Audi. And you can opt for flashy seatbelts and premium seats in a color Dodge calls Demonic Red, along with black velour floor mats and a soft-touch headliner. Other features include heated/ventilated seats, a large 10.1-inch touchscreen, wireless smartphone integration and the ability to pair two Bluetooth devices at once. Options include a 19-speaker Harman Kardon stereo and rear-seat entertainment with Blue-Ray player. Alas, this is a limited-edition model and all 2,000 of these speed demons quickly sold out months ago. But there's still hope: Dodge allocated some of the racy Durangos to select dealerships, so you can call around to see if any are still available. And you can always try social media to find a lucky Durango Hellcat owner who just might be willing to sell this rollicking ride, if the price is right.
LAND ROVER DEFENDER X
$85,000
Mpg: 17 city/22 highway
0 to 60 mph: 5.7 seconds
For decades, both the Land Rover Discovery and Range Rover have been ubiquitous in the United States. Not so the smaller and less ostentatious Defender, often seen as a work-horse vehicle in BritBox reruns or action flicks like Lara Croft: Tomb Raider. But last year the Defender returned to these shores after nearly a quarter-century hiatus.
Available in two- or four-door models, both Defenders start around $50,000. My test vehicle was the new top-of-the-line Defender X, which added—yikes!—another $35,000 to the sticker price. The look on these crossovers is boxy chic, which allows for a ginormous amount of headroom, legroom and cargo space. Land Rover also added extra stowage areas and cubby holes, as well as transom windows and a sliding panoramic sunroof to keep things airy. While the cabin may be sparse and full of solid plastics, the walnut trim on the center console and door panels is quite elegant.
Land Rovers have a somewhat infamous reputation for less-than-stellar electronics, but the 10-inch touchscreen was crystal clear and synced up seamlessly with the infotainment system. Tricked out with a jet-black roof, hood, and side cladding, the press vehicle I test drove was painted a haughty Eiger Gray Metallic. It also came with thick all-terrain tires, adding to a slightly menacing vibe. A full-size spare is conveniently mounted on the vertical tailgate, which swings completely open like a refrigerator door for easy access. The Defender X may not be as lightning quick as a Dodge Durango SRT Hellcat, but it's still plenty fast. And this brute can tackle the toughest of terrains, thanks to locking differentials, hill-descent control and a standard air suspension that can raise the chassis 11.5 inches above the ground. Overall, the Defender X can't quite hide its refined roots as a tony Land Rover. But as with the Dodge Durango SRT Hellcat, this burly crossover flexes some serious muscle.