Best of Gay D.C. 2011: DINING
Best Late Night
Annie's Paramount Steak House
After 63 years of proudly serving D.C.'s gay and lesbian community, Annie's Paramount Steak House is still going strong (especially with a little help from a recent makeover).
When Clark Smith, late night manager at Annie's, heard that Annie's was again selected Best Late Night by Blade readers, his response was simple. He shouted, "Score!"
Annie's is a staple in our annual awards and is second only to JR.'s for most wins. This is Annie's 17th win. It won in this category in 2004, 2005, 2006 and 2010.
That enthusiasm explains why people keep coming back. Smith says there are three reasons for the venerable institution's success: "Good food, good service and good friends." Smith adds, "It's home. People come back every week. Customers get surprised when there are staff changes and they demand to know where I was when I take a week off. There's a lot of laughter and a lot of fun"
Smith also notes that Annie's is often the right place at the right time. "It's a place to sober up and see your trick in lights that are a little brighter than the bar at last call." The food also helps. The late night menu emphasizes fried foods ("exactly what you need after a night at the bar") and Smith brags that Annie's has the best burgers in D.C.
Annie's is open every day for lunch and dinner (and drinks), and is open around the clock on weekends and holidays, featuring a decadent midnight brunch. (BTC)
Annie's Paramount Steak House
1609 17th St., N.W.
202-232-0395
annies.dc.com
Best Maryland Restaurant
Bill's Terrace Inn Crabhouse and Sportsbar
When you call Bill's Terrace Inn Crabhouse and Sportsbar, you know you've found the real deal. A gruff voice tells you when the restaurant opens and gives you the price of crabs by the dozen, along with instructions for placing carryout orders and making reservations.
The voice belongs to Steve, who runs the Crabhouse. He doesn't consider the establishment particularly gay-friendly, but does say that he and his staff are friendly to everybody. He also wasn't particularly surprised by being selected Best Maryland Restaurant. He says they have "earned their reputation by being consistent and serving excellent crabs" and emphasizes that they are not an Inner Harbor tourist crab house.
According to satisfied patrons, the emphasis is on hot steamed crabs with spicy seasoning and cold beer (although the menu does include other items). The ambience is appropriately rough and tumble, with sheets of brown paper on the table, buckets on the floor and rolls of paper towels to clean up with.
Steve does reassure newcomers that ordering crabs is easy. "You order by the dozen or half-dozen. If you don't know how to tackle a crab, the staff will show you how. You just pull off the shell and tear all the meat out." He emphasizes that the crabs are served fresh; in fact, he had to cut our conversation short to pay the crabbers who had just delivered that night's dinner. (BTC)
Bill's Terrace Inn Crabhouse and Sportsbar
200 Eastern Boulevard
Essex, MD 21221
416-687-5994
Best Coffee Shop
Caribou Coffee
Located in the Logan Circle neighborhood of D.C., on the corner of Rhode Island and 14th Street, Caribou Coffee wins the title of Best Coffee Shop.
Filled with students and young professionals drowning in paper work, the coffee shop offers an excellent array of hot beverages, smoothies, teas and baked goods. The ample seating provides for a great atmosphere, and the service is, without question, a reason customers return.
Like most coffee shops, Caribou Coffee offers free Wi-Fi. With the fall and coming winter season, Caribou Coffee makes for a great place to work on your laptop or just relax and order a warm drink. (JB)
Caribou Coffee
1400 14th St., N.W.
(and other D.C. locations)
202-232-4552
Best Dessert (tie)
TangySweet and Melting Pot
TangySweet customers come for what manager Tracy D. Wilson calls its "California-style frozen yogurt," that she describes as "tangy, light and refreshing, almost citrus-y with a clean finish."
But customers return for the experience. TangySweet loves producing smiles as much as delicious desserts, with six fat-free flavors of yogurt, all made in-house, and the unlimited toppings bar for only $1.50. The Penn Quarter shop is open seven days a week from noon to 11 p.m.
TangySweet is known for its modern decor, with an emphasis on clean lines and bright atmosphere. The light cubes acting as standing tables change colors, and catch the eye, especially when it's dark out. Though the Dupont Circle location is gone, customers can still get their favorite yogurt experience at the Penn Quarter location. (PR)
TangySweet
501 7th St., N.W.
[email protected]
tangysweet.com
202-347-7893
"The Melting Pot is truly the best desert a gay man could ask for," says gay server and bartender, Steve Coblentz, who considers his coworkers at Melting Pot his "family."
"There are very few full restaurants dedicated to fondue," said general manager Megan Fricker. "The average guest spends one-and-a-half to two hours [on the four courses]."
Fricker calls the experience fun and interactive.
After cheese fondue and salad, the customer takes the reigns, cooking the third course meat entree themselves. This is followed by the famous fourth course: decadent chocolate fondue with choice of mix-ins.
The Dupont-adjacent hot spot can satisfy any diet, including vegan and gluten free.
Melting Pot accommodates groups of all sizes from the intimate — at an off-the-beaten-path section of tables called lovers lane, which consists of cozy low-lit booths for two where both lovers sit next to one another — to a party room that can hold 45.
Fricker believes that LGBT D.C. enjoys the eatery because of its wide appeal.
"We cater to everyone," Fricker says. "We just have fun. The guests see that, and that's why they come back." (PR)
Melting Pot
1220 19th St., N.W.
202-857-0777
Best Virginia Restaurant
Rangoli's
Owner Kumar Iyer knows why his restaurant won the Best of Gay DC poll (along with awards from several other local magazines and newspapers). He simply says, "We have the best Indian food in Northern Virginia."
The restaurant is named for the traditional decorative folk art of India. During Hindu festivals, colorful designs are painted on the floors of homes to attract prosperity and ward off evil spirits. In this spirit, Iyer welcomes everyone to celebrate authentic Indian food and a great neighborhood.
A native of Bombay, Iyer says he learned to cook by watching the street hawkers in his hometown make street snacks from scratch. Their influence can be tasted in the Small Bites section of his menu. For example, the Bombay Burgers (or Vada Pav) are traditional spicy potato patties served in a bun. "They're like sliders — small, tasty and filling."
With 22 years of experience in the restaurant business, Iyer boasts that his staff is always willing to "go the extra mile to achieve greatness" and credits his success to the best chef in the area and a staff who love what they do. The most popular dish in this gay-friendly restaurant is the Chicken Makhani ("everyone makes it but ours is the best"), but he says the standout dish is the Kholhapuri Chicken Curry, an authentic Indian dish made with spicy peppers. (BTC)
Rangoli's
24995 Riding Plaza, #120
South Riding, VA 20152
703-957-4900
rangolirestaurant.com
Best Date Restaurant
Floriana
The verdict is in. Everyone (gay and straight) agrees Floriana is the perfect date restaurant. The ambience is light and romantic; the service is attentive yet discreet; the food is delicious and reasonably priced; the extensive wine list covers the gamut from Champagne to European and domestic favorites; and, the desserts are the perfect size to share. This is Floriana's second consecutive win in this category.
Owner Dino Tapper says he wanted to create a "wonderful little intimate restaurant" where everyone feels welcome and secure, a place where "everybody is happy together." The restaurant, located in a renovated townhouse near Dupont Circle, offers a traditional family setting with modern and elegant touches and combines "a bit of the past and the future."
In addition to the gay-friendly ambience, Tapper emphasizes the quality of the food. Everything is made completely from scratch in the restaurant's kitchen, and all of the pasta is hand-made every day. The dinner and brunch menus are changed seasonally and feature fresh, locally sourced ingredients.
The menu emphasizes classic Italian dishes in a homemade style, and Tapper says their most popular dish is the lasagna. He encourages patrons, however, to try some of their more adventurous offerings, including the sweetbreads and the Muscovy Duck Breast.
The ultimate date restaurant, Floriana welcomes couples and families of all kinds and features appropriately dim lighting. (BTC)
Floriana
1602 17th St., N.W.
202-667-5937
florianarestaurant.com
Best Hotel Bar
P.O.V. at the W Hotel
It's easy to see why Blade readers chose P.O.V. as the best hotel bar in D.C. for the third consecutive year: the view is spectacular. From the rooftop terrace of the W Hotel in downtown D.C., diners can see the White House, the Mall, the national monuments and beyond. You can even watch planes land and take off at Reagan National Airport.
The menu features "small plates" produced by Culinary Concepts by Jean-Georges and an extensive (and expensive) list of wines and specialty cocktails. The gay-friendly restaurant serves lunch, dinner and cocktails, as well as an infamous Sunday hangover brunch. There's a DJ who entertains on Thursday, Friday and Saturday evenings and at the Sunday brunch.
P.O.V. patrons appreciate the indoor and outdoor bars (each with its own cocktail menu) and the casually elegant ambience (quite a transformation from the bar's previous life as the rooftop lounge for the staid Hotel Washington).
The staff of P.O.V. prides itself on creating a gay-friendly atmosphere where everyone feels welcome. In fact, they even answer the phone with the intriguing catch line, "whatever, whenever." (BTC)
P.O.V. at the W Hotel
515 15th St., N.W.
202-661-2478
Best Wine Bar
Cork
Cork Wine Bar began as a dream. Logan Circle residents Diane Gross and Khalid Pitts wanted to create an inviting space where neighbors could come with their friends and family to try outstanding wines, often from unexplored regions of the world, paired with good, simple, local food. They wanted to create a comfortable space where everyone felt welcome.
Judging from the response of Blade readers, they have succeeded, and the gay-friendly staff at Cork was thrilled to be honored by Blade readers. This is Cork's fourth Blade prize. It won this category the past two years and was "best new restaurant" in 2008.
Khalid and Pitts try to demystify the world of wine by offering real descriptions of what you are drinking, by serving wines from a variety of different regions and varietals, and by pairing the wines with small plates that can be shared around the table. Cork offers at least 50 wines by the glass and 160 bottles from small producers around the world.
Cork also offers bi-monthly wine tastings and a number of classes at the Cork Market and Tasting Room. Market Events include free tastings of daily featured wines and a variety of special events highlighting specific winemakers. Market Classes include four levels of "fundamentals of wine," a series of sessions to enhance the customers' dining experience and to increase their knowledge of food and wine pairings. (BTC)
Cork
1720 14th St., N.W.
202-265-2675
Best Chef
Allan Javery, Level One
Originally from Connecticut, Allan Javery has worked at a bevy of D.C. restaurants including Ten Pehn, Adour and J&G Steakhouse, before joining the staff at Level one as the executive chef in 2009. He won this award last year, too.
Recruiting Javery away from his job as sous chef at W Hotel, was one of the first things Mark Rutstein, general manager of Cobalt, did after taking over the property.
Javery oversees everything about the kitchen, including creating a schedule, purchasing equipment and creating the restaurant's menu.
He's been working in kitchens since he was a teenager, his lessons in cooking starting at home and he worked the line for several years before attending the French Culinary Institute in New York. (JE)
Best Brunch
Level One
Located just below Cobalt, Level One has a full menu, but its Disco Brunch has become a big draw on Saturdays and Sundays, with its choices priced from $8 to $16.
"Level One was essentially a stigmatized property after taking the space of the despised Food Bar," general manager Mark Rutstein says. "Immediately, we changed chefs and management to show that we know what 17th Street wants."
The menu describes items with disco-themed names like Benny & the Jets Crab Cake, Dancing Queen Caesar B.L.T. Wrap or Stayin' Alive Bagel and Lox.
One of the challenges Rutstein and his staff faced was making Level One its own distinct place.
"Who really wants to eat at the club [they] were at the night before?" Rutstein says. "Nobody." (JE)
Level One
1639 R St., N.W.
202-745-0025
levelonedc.com
Best New Restaurant
El Centro, D.F. Taquileria and Taqueria
El Centro, D.F. Tequileria and Taqueria, which opened in May, is a Richard Sandoval restaurant that serves authentic Mexican comfort food and fine tequilas throughout three spaces.
There's the open kitchen backdrop of the Taqueria with casual dining and tacos to go, the underground Tequileria with 200 tequilas and mezcals and then there's the rooftop with two open-air bars.
"El Centro D.F. captures the energy of some of my favorite eateries in Mexico City," says Sandoval in a press release. "The restaurant's menu is based on traditional dishes."
Visitors can get guacamole prepared tableside, chipotle shrimp and chicken tinga tamales.
El D.F. also offers various tequila tasting menus with options such as tasting three different aged tequilas from one family or three high-end tequilas from different families. (JE)
El Centro D.F.
1819 14th St., N.W.
202-328-3131
richardsandoval.com/elcentrodf
Best Ethnic Restaurant
Etete
Etete, the Ethiopian-inspired restaurant, is a little taste of heaven.
Some call it "Little Ethiopia." Its distinctive décor and plasma TVs set it apart. The restaurant is a family-owned business under the operation of Yared Tesfaye. The name Etete is the nickname of his mother, who has been a chef in the D.C. area for 15 years. Yared says cooking was not a job to his mother but more of a passion and for that reason he dedicated the restaurant to her, a place where she can express her craft.
Etete has been successfully running now since 2005. Yared credits the nearby Nellie's Sports Bar as the reason for an abundance of patrons from the gay community. Nellie's Sports Bar was voted Best Neighborhood bar in 2010's Best of Gay D.C. reader's poll. When asked how it feels to have won, Yared says, "We are very blessed, we do it from the heart. Throughout the past seven years we have been voted best in various newspapers, it feels good to know that our hard work has paid off." (JN)
Etete
1942 9th St., N.W.
202-232-7600
eteterestaurant.com
Best Vegetarian Restaurant
Busboys & Poets
Last year's winners for "Best Place for Food and Free WiFi," Busboys and Poets now operates three successful locations. This is the business's third Blade prize.
Busboys and Poets prides itself on being a gathering place for artists, activists, writers, thinkers and dreamers. The late American poet Langston Hughes, who worked as a busboy in the 1920s at the Wardman Park Hotel, inspired the restaurant's name. "Winning this year for Best Vegetarian Restaurant definitely speaks for our diverse appeal," said a restaurant spokesperson. "It's for the old and the young, the dietary restricted, even meat lovers would enjoy our menu."
Busboys and Poets has been in business for six years now with its newest location on 5th and K open since 2008. There's also a location in Arlington.
The spinach and wheat berry salad is a favorite among vegan customers. The restaurant strives to maintain an inviting and open atmosphere. Busboys and Poets hosts weekly Open Mic Nights, readings, viewings and live music. (JN)
Busboys & Poets
2021 14th St, N.W.
202-387-7638
Best Rehoboth Restaurant
Blue Moon
Most visitors to Rehoboth think of the Blue Moon for its popular bar area and the regular entertainers who perform there like Pamala Stanley and Mona Lotts. But what locals know is that the Moon's restaurant is arguably the best in town, and Blade readers agree.
In stark contrast to the lively, noisy bar, the Moon's restaurant side is quiet and romantic, especially the front tables that look out onto Baltimore Avenue. You can't go wrong on the menu, but the braised veal short ribs and golden tilefish are standouts. If you're lucky, the chef will send out a plate of bacon-wrapped figs stuffed with blue cheese as a starter. Divine.
It's definitely a special occasion sort of place, with entrees around $25, but watch for specials. "Tasting Tuesday" offers terrific value — held 5:30-9:30 p.m. on Tuesdays, diners get three courses, each paired with a glass of wine, for just $35. Reservations strongly recommended. Blue Moon serves dinner seven days a week beginning at 5:30 p.m. and remains open through New Year's. The entire complex closes for a few weeks in January but reopens in February. Check the website for updates on the off-season schedule. (KN)
Blue Moon
35 Baltimore Ave.
Rehoboth Beach, DE 19971
302-227-6515
bluemoonrehoboth.com
The evolution of the open house
The more sophisticated the advertising, the more the events flourished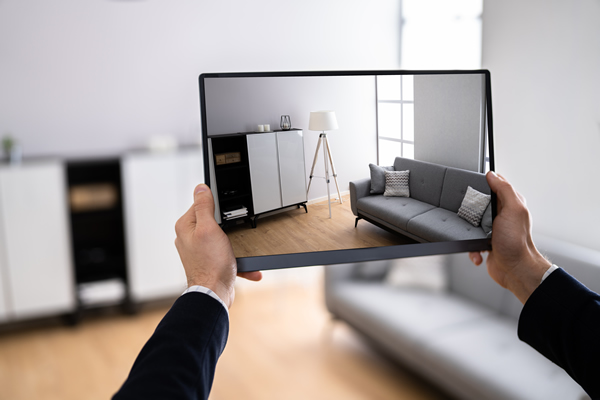 In the early 20th century, there were no exclusive agreements between a seller and a real estate agent. Any broker who knew of someone wanting to sell could participate in an "open listing" by planting his sign in the yard of that person and competing with agents from other brokerages who did the same. To the victor who obtained a buyer went the spoils of commission.
The rules began to change in 1919, when being a real estate broker now required a license. An agent might handle only one property at a time exclusively, but an "open for inspection" period could be used to introduce a model home or new community to the buying population.
According to the National Association of Realtors, Dallas homebuilder, Howdy Howard, hosted one of the most successful open houses of all time in the 1950s. During the first 12 days of the event, an estimated 100,000 people attended, drawn by free sodas and the ultimate prize for the buyer – a new Cadillac.
Soon, brokers began hiring additional agents who could handle multiple properties. Unlike Howard's marathon open house, agents would now host them for a few hours at a time, usually on a Sunday, to whet the appetite of the buyer pool.
Classified advertisements with a description of a property would be placed in a local newspaper and potential buyers would review them with their morning coffee to decide which houses to visit later in the day.
Marketing in newspapers went from a few lines of black and white text to a photo of a home's exterior, to a multi-page spread that included both photos of houses and the agents who represented them.
The more sophisticated the advertising became, the more the open house flourished as a marketing tool, not only for the home itself, but also for the agent and the brokerage. It allowed agents to prospect for buyers for that home and others, and converse with neighbors who might want to sell their homes as well.
Soon, the sign-in sheet was born, used by the agent to capture the contact information of a potential client or customer and to let the seller know who had visited his home. While sign-in sheets or cards are still used, some agents have gravitated to electronic applications, using a tablet computer instead of paper for the same purpose.
Fast forward to the early 2000s in D.C., when open houses became the primary source of showing property. An agent would enter a property into the multiple listing service (MLS) on a Thursday, entertain no showings until Saturday, host an open house on Sunday afternoon, and call for offers either Sunday night or Monday. The open house allowed agents to send their buyers rather than accompany them and serve multiple clients at once.
The delayed showing day strategy referenced above has since been supplanted by the MLS's Coming Soon status. Agents can now email or text links to upcoming properties to their clients in advance of showing availability and the clients can view photos, read property descriptions and disclosures, and schedule future visits accordingly.
Enter COVID-19. Due to the proliferation of the virus and the subsequent lockdown, the real estate world had to accommodate new public health requirements.
One of the first things to go was the open house. Even agent showings were constrained, with visitors limited to an agent plus two people and additional requirements for wearing masks and disposable shoe covers and gloves.
Overlapping appointments were not allowed, showings were limited to 15 to 30 minutes, and bottles of hand sanitizer sprung up on kitchen counters everywhere.
Ultimately, technology and ingenuity provided new marketing avenues for agents that included 3-D virtual open houses, Facetime and Duo viewings, videos, property websites and QR codes. Many of these marketing techniques remain, even though traditional open houses are coming back post-lockdown.
But are they really necessary? Certainly not for all types of properties.
I believe the days of using a public open house to procure a buyer are limited. Agent security has become a concern and the desire for in-person viewings during a specific day or time has waned.
On the other hand, Internet marketing and social media have a much wider reach, so much so that some people now feel comfortable buying a home – probably the most expensive item they will ever purchase – without even stepping into it until after closing.
After all, if we can work in sweatpants or pajamas while Zooming corporate meetings, how can naked virtual reality house hunting be far behind?
Valerie M. Blake is a licensed Associate Broker in D.C., Maryland, and Virginia with RLAH Real Estate. Call or text her at 202-246-8602, email her via DCHomeQuest.com, or follow her on Facebook at TheRealst8ofAffairs.
D.C. homebuyers face hyper competitive market
Sellers in driver's seat as region faces record low inventory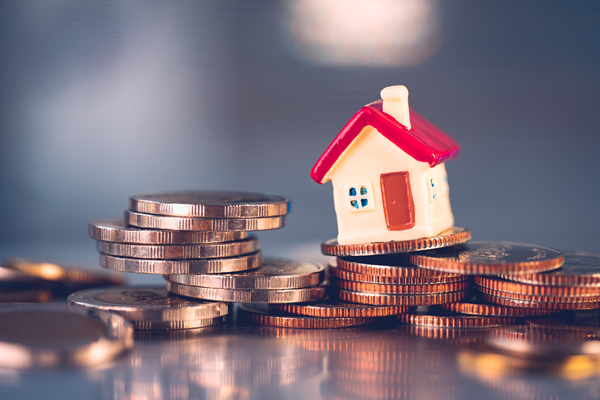 With job growth rising during a period of aggressive government spending and historically low mortgage rates, the spring 2021 market sits at the lowest level of inventory since 1983.
Homebuyers in the D.C. area continue to face an incredibly competitive market. This is truly a seller's market.
Lack of Inventory: Washington, D.C. has been in a gradually worsening housing shortage since the Great Recession. The area hasn't had a six-month supply of homes for sale for almost 12 years. Now, we add a global pandemic that seriously altered what homeowners want out of their home, Wall Street on fire, and insanely low interest rates and we get a surge in motivated homebuyers.
According to the National Association of Realtors (NAR), the number of homes nationwide reached a record low in December 2020, with just 1.07 million properties on the market. The DC metro area is even worse off than the national average with only one month's supply of homes. That means if new listings were completely dried up, there would be no homes available in four weeks. On average, D.C. homes have been selling within 11 days, which is 15 days faster than this time in 2020.
Seller's Market: The time is now for Washington, D.C. homeowners to seriously consider selling their homes if they have played with the idea. Experts predict 2021 will be another strong housing market with an increase in demand from existing homebuyers in search of larger homes and buyers who delayed purchasing a home due to the uncertainty of the pandemic.
Zillow forecasts a nearly 30 percent annual growth in homes for sale in 2021. This would be the largest home sales growth since 1983. Zillow's annual report stated, "Home price appreciation will reach its fastest pace since the Great Recession, as the inventory crunch continues to pit buyers against each other, competing for a scarce number of homes for sale."
D.C.'s Current Market: According to the NAR, in March of 2021, D.C. home prices had increased 4.1% compared to March 2020, for a median price of $635,000. There were 1,004 homes sold in March 2021, an increase from 842 at this time last year.
We are seeing many homes receive multiple offers within just a few days in the D.C. area. The average home is selling a little above 1% of the listing price and many hot homes are seeing large bidding wars and selling for 3% or more above the listing price; 42.7% of D.C. homes sold above list price in March of 2021. That is a 13.4% increase from last year at this time. Active inventory for March of 2021 was 1,457 homes, down 9% from March 2020. March 2021 also saw 991 homes sell in the D.C. area, an increase of 31% from February of 2021. March 2021's total homes sold had a 19% increase from March 2020.
Buying a Home: In the current seller's market, buying a home can be like playing a chess match. You need to know the rules and be strategic. It can seem more like winning than purchasing a home right now. If you find a home you want to buy, chances are you won't be the only one making an offer. It is a seller's market everywhere in the country right now and D.C. is no different. Be sure you know what you qualify for and what you can afford.
Conclusion: The NAR and the Mortgage Bankers Association both project prices of existing homes to increase 5.9% in 2021. This may mean buyers will have to be more flexible than in the past. For example, making an offer contingent upon the sale of a current home may be harder than before. It's also possible you will pay more than the list price. The D.C. real estate market is on fire and many homes are off the market within 24 hours of listing. For sellers, if you have been thinking of selling your home there is no better time than the present.
Khalil El-Ghoul is Principal Broker for Glass House Real Estate. Reach him at [email protected] or 571-235-4821. Glass House Real Estate is a modern, more affordable way to buy and sell a home in the D.C. Metro area. Learn more about what makes us different at glassshousere.com.
Kick-ass crossovers
Still the hottest vehicles in dealer showrooms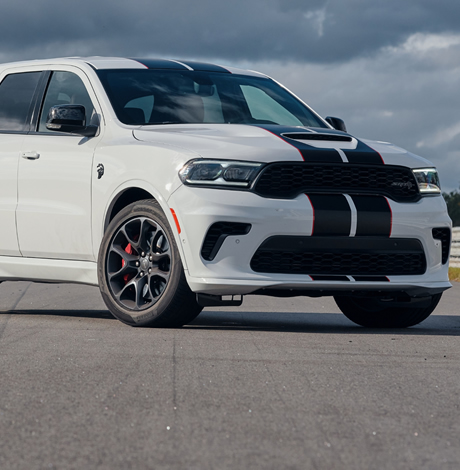 Crossovers keep wending their way into our driveways—and our hearts. After overtaking sedans, station wagons and minivans as the hottest vehicles in dealer showrooms, crossovers are now taking aim at the most quintessential of American rides: the muscle car. With naughty looks and hepped-up engines, the two dynamite crossovers below are sure to blow your mind—and just maybe your budget.
DODGE DURANGO SRT HELLCAT
$81,000
Mpg: 12 city/17 highway
0 to 60 mph: 3.5 seconds
For more than 20 years, the Dodge Durango has been a solid if nondescript family hauler. But this year the automaker jazzed up its midsize crossover with brawnier styling and the latest tech toys. And for the first time, Dodge is offering a limited-edition Durango SRT Hellcat—a high-test model with the same hellacious Hemi V8 engine in the Challenger super coupe and Charger sport sedan. With 710 horsepower, this blazingly fast crossover can kick some serious ass, outrunning many a Ferrari and Lamborghini.
The upgraded suspension provides more dynamic handling and cornering, as well as selectable steering for better grip. For straight-line acceleration and to prevent nasty fish-tailing, I simply flipped the "launch control" toggle switch. The massive Brembo brakes also were stellar, with stop-on-a-dime performance and flaming red calipers on each wheel. Another plus: the iconic Hellcat exhaust rumble could be heard blocks away—music to the ears of any auto aficionado. As with all Durangos, this bruiser has best-in-class towing capacity of 8,700 pounds.
Inside, there's plenty of space, including more room than expected for third-row passengers. The steering wheel, dash, and trim accents now have trendy Euro styling, though it's more VW than upscale Audi. And you can opt for flashy seatbelts and premium seats in a color Dodge calls Demonic Red, along with black velour floor mats and a soft-touch headliner. Other features include heated/ventilated seats, a large 10.1-inch touchscreen, wireless smartphone integration and the ability to pair two Bluetooth devices at once. Options include a 19-speaker Harman Kardon stereo and rear-seat entertainment with Blue-Ray player. Alas, this is a limited-edition model and all 2,000 of these speed demons quickly sold out months ago. But there's still hope: Dodge allocated some of the racy Durangos to select dealerships, so you can call around to see if any are still available. And you can always try social media to find a lucky Durango Hellcat owner who just might be willing to sell this rollicking ride, if the price is right.
LAND ROVER DEFENDER X
$85,000
Mpg: 17 city/22 highway
0 to 60 mph: 5.7 seconds
For decades, both the Land Rover Discovery and Range Rover have been ubiquitous in the United States. Not so the smaller and less ostentatious Defender, often seen as a work-horse vehicle in BritBox reruns or action flicks like Lara Croft: Tomb Raider. But last year the Defender returned to these shores after nearly a quarter-century hiatus.
Available in two- or four-door models, both Defenders start around $50,000. My test vehicle was the new top-of-the-line Defender X, which added—yikes!—another $35,000 to the sticker price. The look on these crossovers is boxy chic, which allows for a ginormous amount of headroom, legroom and cargo space. Land Rover also added extra stowage areas and cubby holes, as well as transom windows and a sliding panoramic sunroof to keep things airy. While the cabin may be sparse and full of solid plastics, the walnut trim on the center console and door panels is quite elegant.
Land Rovers have a somewhat infamous reputation for less-than-stellar electronics, but the 10-inch touchscreen was crystal clear and synced up seamlessly with the infotainment system. Tricked out with a jet-black roof, hood, and side cladding, the press vehicle I test drove was painted a haughty Eiger Gray Metallic. It also came with thick all-terrain tires, adding to a slightly menacing vibe. A full-size spare is conveniently mounted on the vertical tailgate, which swings completely open like a refrigerator door for easy access. The Defender X may not be as lightning quick as a Dodge Durango SRT Hellcat, but it's still plenty fast. And this brute can tackle the toughest of terrains, thanks to locking differentials, hill-descent control and a standard air suspension that can raise the chassis 11.5 inches above the ground. Overall, the Defender X can't quite hide its refined roots as a tony Land Rover. But as with the Dodge Durango SRT Hellcat, this burly crossover flexes some serious muscle.