Best of Gay D.C. 2011: DINING
Best Late Night
Annie's Paramount Steak House
After 63 years of proudly serving D.C.'s gay and lesbian community, Annie's Paramount Steak House is still going strong (especially with a little help from a recent makeover).
When Clark Smith, late night manager at Annie's, heard that Annie's was again selected Best Late Night by Blade readers, his response was simple. He shouted, "Score!"
Annie's is a staple in our annual awards and is second only to JR.'s for most wins. This is Annie's 17th win. It won in this category in 2004, 2005, 2006 and 2010.
That enthusiasm explains why people keep coming back. Smith says there are three reasons for the venerable institution's success: "Good food, good service and good friends." Smith adds, "It's home. People come back every week. Customers get surprised when there are staff changes and they demand to know where I was when I take a week off. There's a lot of laughter and a lot of fun"
Smith also notes that Annie's is often the right place at the right time. "It's a place to sober up and see your trick in lights that are a little brighter than the bar at last call." The food also helps. The late night menu emphasizes fried foods ("exactly what you need after a night at the bar") and Smith brags that Annie's has the best burgers in D.C.
Annie's is open every day for lunch and dinner (and drinks), and is open around the clock on weekends and holidays, featuring a decadent midnight brunch. (BTC)
Annie's Paramount Steak House
1609 17th St., N.W.
202-232-0395
annies.dc.com
Best Maryland Restaurant
Bill's Terrace Inn Crabhouse and Sportsbar
When you call Bill's Terrace Inn Crabhouse and Sportsbar, you know you've found the real deal. A gruff voice tells you when the restaurant opens and gives you the price of crabs by the dozen, along with instructions for placing carryout orders and making reservations.
The voice belongs to Steve, who runs the Crabhouse. He doesn't consider the establishment particularly gay-friendly, but does say that he and his staff are friendly to everybody. He also wasn't particularly surprised by being selected Best Maryland Restaurant. He says they have "earned their reputation by being consistent and serving excellent crabs" and emphasizes that they are not an Inner Harbor tourist crab house.
According to satisfied patrons, the emphasis is on hot steamed crabs with spicy seasoning and cold beer (although the menu does include other items). The ambience is appropriately rough and tumble, with sheets of brown paper on the table, buckets on the floor and rolls of paper towels to clean up with.
Steve does reassure newcomers that ordering crabs is easy. "You order by the dozen or half-dozen. If you don't know how to tackle a crab, the staff will show you how. You just pull off the shell and tear all the meat out." He emphasizes that the crabs are served fresh; in fact, he had to cut our conversation short to pay the crabbers who had just delivered that night's dinner. (BTC)
Bill's Terrace Inn Crabhouse and Sportsbar
200 Eastern Boulevard
Essex, MD 21221
416-687-5994
Best Coffee Shop
Caribou Coffee
Located in the Logan Circle neighborhood of D.C., on the corner of Rhode Island and 14th Street, Caribou Coffee wins the title of Best Coffee Shop.
Filled with students and young professionals drowning in paper work, the coffee shop offers an excellent array of hot beverages, smoothies, teas and baked goods. The ample seating provides for a great atmosphere, and the service is, without question, a reason customers return.
Like most coffee shops, Caribou Coffee offers free Wi-Fi. With the fall and coming winter season, Caribou Coffee makes for a great place to work on your laptop or just relax and order a warm drink. (JB)
Caribou Coffee
1400 14th St., N.W.
(and other D.C. locations)
202-232-4552
Best Dessert (tie)
TangySweet and Melting Pot
TangySweet customers come for what manager Tracy D. Wilson calls its "California-style frozen yogurt," that she describes as "tangy, light and refreshing, almost citrus-y with a clean finish."
But customers return for the experience. TangySweet loves producing smiles as much as delicious desserts, with six fat-free flavors of yogurt, all made in-house, and the unlimited toppings bar for only $1.50. The Penn Quarter shop is open seven days a week from noon to 11 p.m.
TangySweet is known for its modern decor, with an emphasis on clean lines and bright atmosphere. The light cubes acting as standing tables change colors, and catch the eye, especially when it's dark out. Though the Dupont Circle location is gone, customers can still get their favorite yogurt experience at the Penn Quarter location. (PR)
TangySweet
501 7th St., N.W.
[email protected]
tangysweet.com
202-347-7893
"The Melting Pot is truly the best desert a gay man could ask for," says gay server and bartender, Steve Coblentz, who considers his coworkers at Melting Pot his "family."
"There are very few full restaurants dedicated to fondue," said general manager Megan Fricker. "The average guest spends one-and-a-half to two hours [on the four courses]."
Fricker calls the experience fun and interactive.
After cheese fondue and salad, the customer takes the reigns, cooking the third course meat entree themselves. This is followed by the famous fourth course: decadent chocolate fondue with choice of mix-ins.
The Dupont-adjacent hot spot can satisfy any diet, including vegan and gluten free.
Melting Pot accommodates groups of all sizes from the intimate — at an off-the-beaten-path section of tables called lovers lane, which consists of cozy low-lit booths for two where both lovers sit next to one another — to a party room that can hold 45.
Fricker believes that LGBT D.C. enjoys the eatery because of its wide appeal.
"We cater to everyone," Fricker says. "We just have fun. The guests see that, and that's why they come back." (PR)
Melting Pot
1220 19th St., N.W.
202-857-0777
Best Virginia Restaurant
Rangoli's
Owner Kumar Iyer knows why his restaurant won the Best of Gay DC poll (along with awards from several other local magazines and newspapers). He simply says, "We have the best Indian food in Northern Virginia."
The restaurant is named for the traditional decorative folk art of India. During Hindu festivals, colorful designs are painted on the floors of homes to attract prosperity and ward off evil spirits. In this spirit, Iyer welcomes everyone to celebrate authentic Indian food and a great neighborhood.
A native of Bombay, Iyer says he learned to cook by watching the street hawkers in his hometown make street snacks from scratch. Their influence can be tasted in the Small Bites section of his menu. For example, the Bombay Burgers (or Vada Pav) are traditional spicy potato patties served in a bun. "They're like sliders — small, tasty and filling."
With 22 years of experience in the restaurant business, Iyer boasts that his staff is always willing to "go the extra mile to achieve greatness" and credits his success to the best chef in the area and a staff who love what they do. The most popular dish in this gay-friendly restaurant is the Chicken Makhani ("everyone makes it but ours is the best"), but he says the standout dish is the Kholhapuri Chicken Curry, an authentic Indian dish made with spicy peppers. (BTC)
Rangoli's
24995 Riding Plaza, #120
South Riding, VA 20152
703-957-4900
rangolirestaurant.com
Best Date Restaurant
Floriana
The verdict is in. Everyone (gay and straight) agrees Floriana is the perfect date restaurant. The ambience is light and romantic; the service is attentive yet discreet; the food is delicious and reasonably priced; the extensive wine list covers the gamut from Champagne to European and domestic favorites; and, the desserts are the perfect size to share. This is Floriana's second consecutive win in this category.
Owner Dino Tapper says he wanted to create a "wonderful little intimate restaurant" where everyone feels welcome and secure, a place where "everybody is happy together." The restaurant, located in a renovated townhouse near Dupont Circle, offers a traditional family setting with modern and elegant touches and combines "a bit of the past and the future."
In addition to the gay-friendly ambience, Tapper emphasizes the quality of the food. Everything is made completely from scratch in the restaurant's kitchen, and all of the pasta is hand-made every day. The dinner and brunch menus are changed seasonally and feature fresh, locally sourced ingredients.
The menu emphasizes classic Italian dishes in a homemade style, and Tapper says their most popular dish is the lasagna. He encourages patrons, however, to try some of their more adventurous offerings, including the sweetbreads and the Muscovy Duck Breast.
The ultimate date restaurant, Floriana welcomes couples and families of all kinds and features appropriately dim lighting. (BTC)
Floriana
1602 17th St., N.W.
202-667-5937
florianarestaurant.com
Best Hotel Bar
P.O.V. at the W Hotel
It's easy to see why Blade readers chose P.O.V. as the best hotel bar in D.C. for the third consecutive year: the view is spectacular. From the rooftop terrace of the W Hotel in downtown D.C., diners can see the White House, the Mall, the national monuments and beyond. You can even watch planes land and take off at Reagan National Airport.
The menu features "small plates" produced by Culinary Concepts by Jean-Georges and an extensive (and expensive) list of wines and specialty cocktails. The gay-friendly restaurant serves lunch, dinner and cocktails, as well as an infamous Sunday hangover brunch. There's a DJ who entertains on Thursday, Friday and Saturday evenings and at the Sunday brunch.
P.O.V. patrons appreciate the indoor and outdoor bars (each with its own cocktail menu) and the casually elegant ambience (quite a transformation from the bar's previous life as the rooftop lounge for the staid Hotel Washington).
The staff of P.O.V. prides itself on creating a gay-friendly atmosphere where everyone feels welcome. In fact, they even answer the phone with the intriguing catch line, "whatever, whenever." (BTC)
P.O.V. at the W Hotel
515 15th St., N.W.
202-661-2478
Best Wine Bar
Cork
Cork Wine Bar began as a dream. Logan Circle residents Diane Gross and Khalid Pitts wanted to create an inviting space where neighbors could come with their friends and family to try outstanding wines, often from unexplored regions of the world, paired with good, simple, local food. They wanted to create a comfortable space where everyone felt welcome.
Judging from the response of Blade readers, they have succeeded, and the gay-friendly staff at Cork was thrilled to be honored by Blade readers. This is Cork's fourth Blade prize. It won this category the past two years and was "best new restaurant" in 2008.
Khalid and Pitts try to demystify the world of wine by offering real descriptions of what you are drinking, by serving wines from a variety of different regions and varietals, and by pairing the wines with small plates that can be shared around the table. Cork offers at least 50 wines by the glass and 160 bottles from small producers around the world.
Cork also offers bi-monthly wine tastings and a number of classes at the Cork Market and Tasting Room. Market Events include free tastings of daily featured wines and a variety of special events highlighting specific winemakers. Market Classes include four levels of "fundamentals of wine," a series of sessions to enhance the customers' dining experience and to increase their knowledge of food and wine pairings. (BTC)
Cork
1720 14th St., N.W.
202-265-2675
Best Chef
Allan Javery, Level One
Originally from Connecticut, Allan Javery has worked at a bevy of D.C. restaurants including Ten Pehn, Adour and J&G Steakhouse, before joining the staff at Level one as the executive chef in 2009. He won this award last year, too.
Recruiting Javery away from his job as sous chef at W Hotel, was one of the first things Mark Rutstein, general manager of Cobalt, did after taking over the property.
Javery oversees everything about the kitchen, including creating a schedule, purchasing equipment and creating the restaurant's menu.
He's been working in kitchens since he was a teenager, his lessons in cooking starting at home and he worked the line for several years before attending the French Culinary Institute in New York. (JE)
Best Brunch
Level One
Located just below Cobalt, Level One has a full menu, but its Disco Brunch has become a big draw on Saturdays and Sundays, with its choices priced from $8 to $16.
"Level One was essentially a stigmatized property after taking the space of the despised Food Bar," general manager Mark Rutstein says. "Immediately, we changed chefs and management to show that we know what 17th Street wants."
The menu describes items with disco-themed names like Benny & the Jets Crab Cake, Dancing Queen Caesar B.L.T. Wrap or Stayin' Alive Bagel and Lox.
One of the challenges Rutstein and his staff faced was making Level One its own distinct place.
"Who really wants to eat at the club [they] were at the night before?" Rutstein says. "Nobody." (JE)
Level One
1639 R St., N.W.
202-745-0025
levelonedc.com
Best New Restaurant
El Centro, D.F. Taquileria and Taqueria
El Centro, D.F. Tequileria and Taqueria, which opened in May, is a Richard Sandoval restaurant that serves authentic Mexican comfort food and fine tequilas throughout three spaces.
There's the open kitchen backdrop of the Taqueria with casual dining and tacos to go, the underground Tequileria with 200 tequilas and mezcals and then there's the rooftop with two open-air bars.
"El Centro D.F. captures the energy of some of my favorite eateries in Mexico City," says Sandoval in a press release. "The restaurant's menu is based on traditional dishes."
Visitors can get guacamole prepared tableside, chipotle shrimp and chicken tinga tamales.
El D.F. also offers various tequila tasting menus with options such as tasting three different aged tequilas from one family or three high-end tequilas from different families. (JE)
El Centro D.F.
1819 14th St., N.W.
202-328-3131
richardsandoval.com/elcentrodf
Best Ethnic Restaurant
Etete
Etete, the Ethiopian-inspired restaurant, is a little taste of heaven.
Some call it "Little Ethiopia." Its distinctive décor and plasma TVs set it apart. The restaurant is a family-owned business under the operation of Yared Tesfaye. The name Etete is the nickname of his mother, who has been a chef in the D.C. area for 15 years. Yared says cooking was not a job to his mother but more of a passion and for that reason he dedicated the restaurant to her, a place where she can express her craft.
Etete has been successfully running now since 2005. Yared credits the nearby Nellie's Sports Bar as the reason for an abundance of patrons from the gay community. Nellie's Sports Bar was voted Best Neighborhood bar in 2010's Best of Gay D.C. reader's poll. When asked how it feels to have won, Yared says, "We are very blessed, we do it from the heart. Throughout the past seven years we have been voted best in various newspapers, it feels good to know that our hard work has paid off." (JN)
Etete
1942 9th St., N.W.
202-232-7600
eteterestaurant.com
Best Vegetarian Restaurant
Busboys & Poets
Last year's winners for "Best Place for Food and Free WiFi," Busboys and Poets now operates three successful locations. This is the business's third Blade prize.
Busboys and Poets prides itself on being a gathering place for artists, activists, writers, thinkers and dreamers. The late American poet Langston Hughes, who worked as a busboy in the 1920s at the Wardman Park Hotel, inspired the restaurant's name. "Winning this year for Best Vegetarian Restaurant definitely speaks for our diverse appeal," said a restaurant spokesperson. "It's for the old and the young, the dietary restricted, even meat lovers would enjoy our menu."
Busboys and Poets has been in business for six years now with its newest location on 5th and K open since 2008. There's also a location in Arlington.
The spinach and wheat berry salad is a favorite among vegan customers. The restaurant strives to maintain an inviting and open atmosphere. Busboys and Poets hosts weekly Open Mic Nights, readings, viewings and live music. (JN)
Busboys & Poets
2021 14th St, N.W.
202-387-7638
Best Rehoboth Restaurant
Blue Moon
Most visitors to Rehoboth think of the Blue Moon for its popular bar area and the regular entertainers who perform there like Pamala Stanley and Mona Lotts. But what locals know is that the Moon's restaurant is arguably the best in town, and Blade readers agree.
In stark contrast to the lively, noisy bar, the Moon's restaurant side is quiet and romantic, especially the front tables that look out onto Baltimore Avenue. You can't go wrong on the menu, but the braised veal short ribs and golden tilefish are standouts. If you're lucky, the chef will send out a plate of bacon-wrapped figs stuffed with blue cheese as a starter. Divine.
It's definitely a special occasion sort of place, with entrees around $25, but watch for specials. "Tasting Tuesday" offers terrific value — held 5:30-9:30 p.m. on Tuesdays, diners get three courses, each paired with a glass of wine, for just $35. Reservations strongly recommended. Blue Moon serves dinner seven days a week beginning at 5:30 p.m. and remains open through New Year's. The entire complex closes for a few weeks in January but reopens in February. Check the website for updates on the off-season schedule. (KN)
Blue Moon
35 Baltimore Ave.
Rehoboth Beach, DE 19971
302-227-6515
bluemoonrehoboth.com
What it means to be an active ally to your LGBTQ+ co-workers TEST
Five easy tips to help you avoid common risks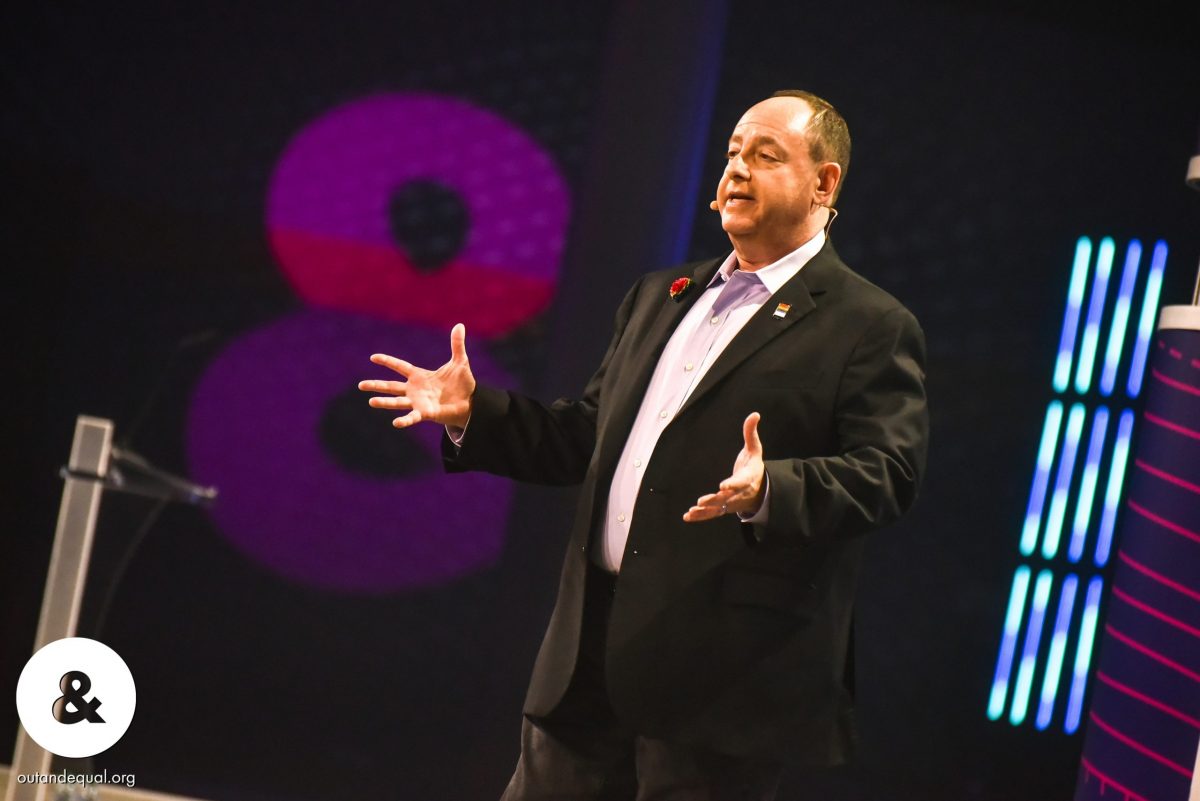 Your home is more than just a place to eat and sleep; it's your safe haven. As much as you might cherish your home, you should probably also recognize the potential hazards within its familiar walls. Accidents can happen in an instant, yet with a little foresight and some simple adjustments, you can transform your house into a safer haven.
Accidents can happen anywhere, and with a few simple tweaks, you can lower risks in your space. Below you'll find five tips for each room in your home to help prevent injuries, falls, and other mishaps. In short, home safety.
This article was inspired by a shower in a rental we managed that began leaking through the kitchen ceiling below. If only the landlord had installed grab bars, right!? Below, we'll guide you through the steps to fortify your bathroom, making it a place of relaxation without the fear of slips and falls. Then, we'll venture into the room where the magic happens, where proper planning can ensure great nights and peaceful mornings. We'll show you how to prevent accidents while you experiment becoming the next Gordon Ramsey. And we'll include a few surprising solutions for those other rooms that hold their own unique hazards, offering solutions to safeguard against unexpected mishaps.
Bathroom Safety
Install Grab Bars: Adding grab bars near the shower and toilet can provide essential support for family members of all ages. Not only can they help with getting in and out, but they can help provide stability when washing. Make sure they are securely anchored to the wall.
Non-Slip Mats: Place non-slip mats inside the shower and bathtub to prevent slips. They're a small investment that can save you from falls and head injuries.
Adjust Water Temperature: Ensure your hot water is set to a safe temperature to avoid scalding. The hot water heater should be set to around 120°F (49°C)l, the middle setting on many water heater settings.
Medicine Cabinet Locks: If you have young children, use childproof locks on your medicine cabinet to keep harmful substances out of reach.
Proper Lighting: Ensure there's adequate lighting in the bathroom to avoid trips and falls during nighttime visits. Nightlights can be a simple and effective solution.
Bedroom Safety
Clear Pathways: Keep pathways in the bedroom clutter free to prevent tripping. Ensure there's enough space to move around comfortably, particularly getting around the bed. Be aware where all furniture is when walking around to avoid stubbed toes, particularly at night.
Secure Rugs: If you have throw rugs, use rug grippers or double-sided tape to keep them from slipping. Loose rugs are a common trip hazard.
Bed Rails: For anyone at risk of falling out of bed, consider installing bed rails to provide extra support and prevent falls.
Nightstands with Drawers: Opt for nightstands with drawers to keep essential items. This reduces the need to get out of bed at night, minimizing the risk of falls, as you race to grab what you need and not lose a moment's rest.
Fire Safety: Install battery-operated smoke detectors in the bedrooms if there are none. Make sure to install them 36 inches away from an air vent or the edge of a ceiling fan. Also six inches away from the joint between the wall and ceiling. And test smoke detectors regularly.
Kitchen Safety
Non-Slip Flooring: Choose slip-resistant rugs in the kitchen, especially in areas where spills are common. Mats near the sink and stove can also help and you can often buy them fairly cheaply at Costco.
Childproof Cabinets: If you have little ones, use childproof latches on cabinets and drawers to prevent them from accessing potentially hazardous items.
Anti-tip brackets: Install an anti-tip bracket behind the range. These are often used when children are in the home. Although they are less likely to open the oven door and use it as a step stool to get to the stove-top, adults can also benefit from installing these.
Adequate Lighting: Proper lighting is crucial in the kitchen to avoid accidents. Under-cabinet lighting can illuminate work areas effectively.
Secure Heavy Items: Ensure heavy pots and pans are stored at waist level to prevent straining or dropping them from high shelves.
Sharp Object Storage: Keep knives and other sharp objects in a secure drawer or block. And handle all sharp items with extreme care, even when washing and drying. These steps reduce the risk of accidental cuts.
Other Safety Tips
Furniture Anchors: Secure heavy furniture, like bookshelves and dressers, to the wall to prevent tip-overs, especially if you have young children.
Adequate Outlets: Check for damaged outlets and replace them promptly. Avoid overloading circuits with too many devices. Install placeholder plugs in outlets to prevent young curious fingers (or tongues?) from going inside an electrical outlet.
Stair Gates: If your home has stairs, install safety gates at the top and bottom to prevent falls, especially if you have toddlers or pets to keep them off of the stairs when you cannot monitor them.
Emergency Escape Plan: Develop and practice an emergency escape plan with your family, including a designated meeting place outside.
Carbon Monoxide Detector: If your home burns any fossil fuels for heating or appliances, install carbon monoxide detectors in common areas of your home to detect this odorless gas. The D.C. building codes require this if you use a fireplace or if you have an attached garage. In essence, if there is any potential source of carbon monoxide in the home, be sure to install these detectors.
Remember, a safer home not only prevents accidents but also provides peace of mind for you and your family. Implement these simple tips to create a secure environment in every room of your house.
With these practical tips and a few adjustments, you can significantly reduce the risk of injuries and falls in your home. Enjoy peace of mind in your now much safer haven.
Scott Bloom is owner and senior property manager of Columbia Property Management.
Lizzo makes $50K donation to Marsha P. Johnson Institute
Singer is vocal LGBTQ ally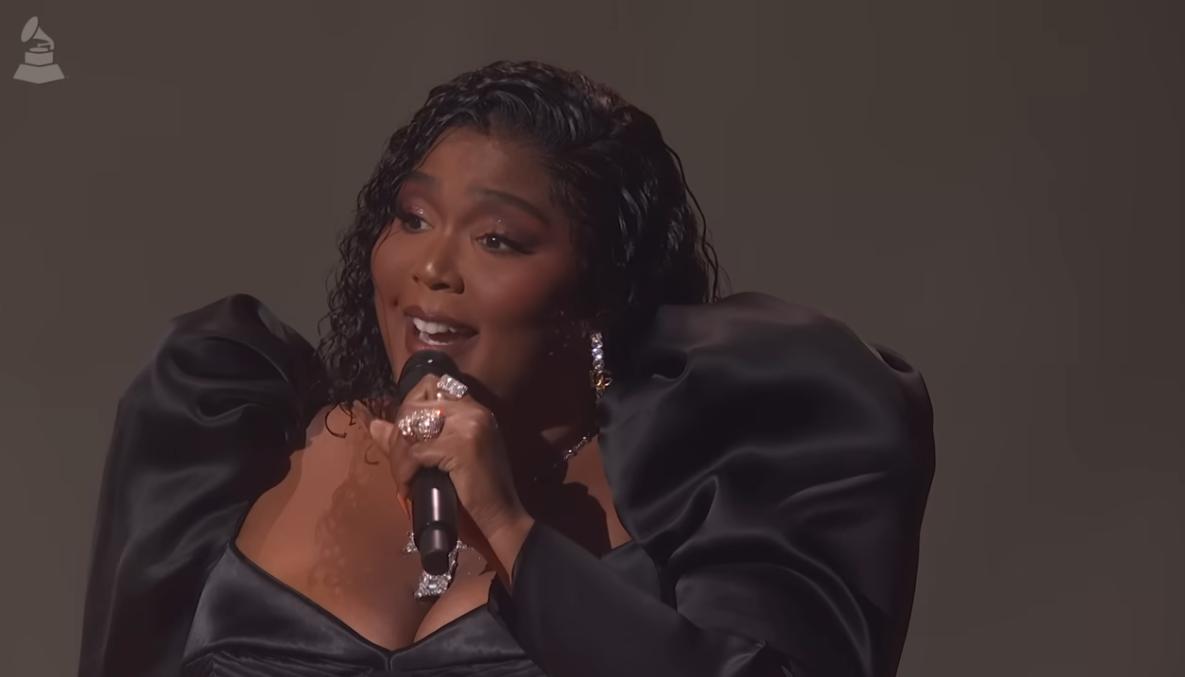 When Lizzo sings "If I'm shinin,' everybody gonna shine," in her hit song, "Juice," she means it. Proof of that came this week on Instagram when the LGBTQ ally announced the first winner of her annual Juneteenth Giveback Campaign is the Marsha P. Johnson Institute, a national nonprofit based in Richmond, Calif., dedicated to the protection and defense of Black transgender people.
And she did so in song: "On the first day of Juneteenth, Lizzo gave to me," she sang in her video, posted Tuesday, as she revealed her $50,000 gift to MPJI.
"That's right, we know who Marsha P. Johnson is. We know what Marsha P. Johnson has done for the LGBTQ, emphasis on that 'T,' Q community," said Lizzo to her 13.5 million followers. "Thank you so much to the people at the Marsha P. Johnson Institute. You deserve this, and I hope this helps you so much as you help protect our Black trans family."
"What the Marsha P. Johnson Institute does is protects and defends the rights of Black transgender people. They do this by organizing community, advocating for the people, and creating an intentional healing community, developing transformative leadership and promoting collective power," she said.
"We are overjoyed for the shoutout from Lizzo today, the generosity of her sharing her platform and the recognition of MPJI and its work," said Elle Moxley, MPJI's executive director. "The resources from this campaign will ensure the protection and defense of Black transgender people continue at a time where it is so vitally needed. We are so grateful for the support of Lizzo and her fans."
As one of Time Magazine's Persons of the Year for 2019 and a 2023 Grammy winner, Lizzo is more than a pop star but an inspiration to millions of fans for her body-positive attitude, her self-confidence on stage and in her videos, her empowering music and her activism. She's also the founder of her own clothing line, Yitty. In 2021, she made headlines when she publicly corrected a paparazzo for using "she/her" pronouns and misgendering Demi Levato.
As part of her campaign, now in its 4th year, Lizzo recognizes Black-led grassroots organizations and businesses and encourages her fans to join her in supporting each of the five organizations she highlights this week. Fans who take action by donating are entered into a drawing for an all-expenses paid trip to see her perform at Fuji Rock in Japan later this year.
This week's other nonprofits receiving gifts are: Black Girls Smile, Sphinx Music, the University of Houston and Save Our Sisters United.
Find out more about Lizzo's 4th annual Juneteenth Giveback Campaign by clicking here.
Anne Heche dies after removal from life support
Actress dated Ellen DeGeneres in late 1990s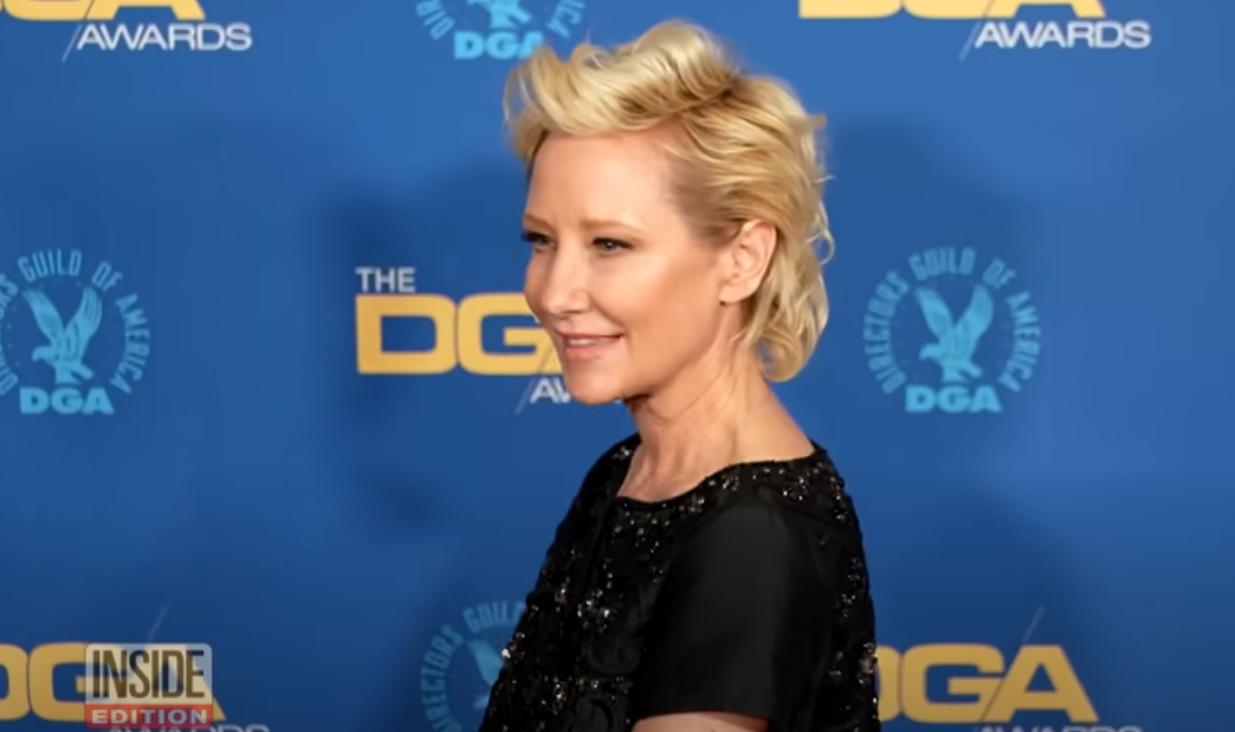 Actress Anne Heche died after she was removed from life support on Sunday, nearly two weeks after her Mini-Cooper crashed through a two-story house in Los Angeles' Mar Vista neighborhood. Investigators with the Los Angeles Police Department believe she was intoxicated at the time.
She sustained a severe anoxic brain injury along with severe burns and was being treated at the Grossman Burn Center at West Hills Hospital, near Chatsworth in the San Fernando Valley.
The 53-year-old actress who was a star of films like "Donnie Brasco," the political satire "Wag the Dog" and the 1998 remake of "Psycho," had been declared legally dead under California law on Friday, however, her family kept her alive long enough to be an organ donor.
In a statement Friday, the LAPD announced that: "As of today, there will be no further investigative efforts made in this case. Any information or records that have been requested prior to this turn of events will still be collected as they arrive as a matter of formalities and included in the overall case. When a person suspected of a crime expires, we do not present for filing consideration." LAPD detectives had previously made public that investigators into the crash found narcotics in a blood sample taken from Heche.
The actress's family released a statement on Friday:
"Today we lost a bright light, a kind and most joyful soul, a loving mother, and a loyal friend. Anne will be deeply missed but she lives on through her beautiful sons, her iconic body of work, and her passionate advocacy. Her bravery for always standing in her truth, spreading her message of love and acceptance, will continue to have a lasting impact," the statement added.
Heche was married to camera operator Coleman Laffoon from 2001 to 2009. The two had a son, Homer, together. She had another son, named Atlas, during a relationship with actor James Tupper, her co-star on the TV series "Men In Trees."
Laffoon left a moving tribute on an Instagram reel in which he also gave an update on how their 20-year-old son Homer Laffoon is coping with the loss of his mother.
"I loved her and I miss her, and I'm always going to," he said adding: "Homer is okay. He's grieving, of course, and it's rough. It's really rough, as probably anybody can imagine. But he's surrounded by family and he's strong, and he's gonna be okay."
"Rest In Peace, Mom, I love you, Homer," the actor's 20-year-old son, Homer, said in a statement after Heche was declared legally dead on Friday." My brother Atlas and I lost our Mom," read the statement. "After six days of almost unbelievable emotional swings, I am left with a deep, wordless sadness. Hopefully, my mom is free from pain and beginning to explore what I like to imagine as her eternal freedom. Over those six days, thousands of friends, family, and fans made their hearts known to me. I am grateful for their love, as I am for the support of my Dad, Coley, and my stepmom Alexi who continue to be my rock during this time. Rest In Peace Mom, I love you, Homer."
Tupper, a Canadian actor who starred alongside Heche in "Men in Trees," had a 13-year-old son, Atlas, with her. "Love you forever," Tupper, 57, wrote on his Instagram post's caption with a broken heart emoji, which shared an image of the actress from Men in Trees.
Between 1997 and 2000, Heche was also in a relationship with talk show host Ellen DeGeneres.
"This is a sad day," DeGeneres posted on Twitter. "I'm sending Anne's children, family and friends all of my love." The year after her break-up with the comedian, in September 2001, Heche recounted in her memoir "Call Me Crazy," about her lifelong struggles with mental health and a childhood of abuse.
KTLA's entertainment reporter Sam Rubin noted that over the past two decades, Heche's career pivoted several times. In 2017, she hosted a weekly radio show on SiriusXM with Jason Ellis called "Love and Heche."
In 2020, Heche made her way into the podcast world. She launched "Better Together" which she cohosted alongside Heather Duffy Boylston. The show was described as a way to celebrate friendship.
She also worked in smaller films, on Broadway, and on TV shows. She recently had recurring roles on the network series "Chicago P.D.," and "All Rise" and was a contestant on "Dancing with the Stars."
People magazine reported that several of Heche's acting projects are expected to be released posthumously.
These include "Girl in Room 13," expected to be released on Lifetime in September, "What Remains," scheduled to be released in 2023, and HBO Max TV series "The Idol," created by Abel Tesfaye (The Weeknd) and Euphoria creator Sam Levinson.
In her Instagram post from earlier this year Heche stands between her sons Atlas, 13 and Homer, 20.
From KTLA: