March 10, 2017 at 11:33 am EST | by Staff reports
Washington Blade to launch newspaper in Los Angeles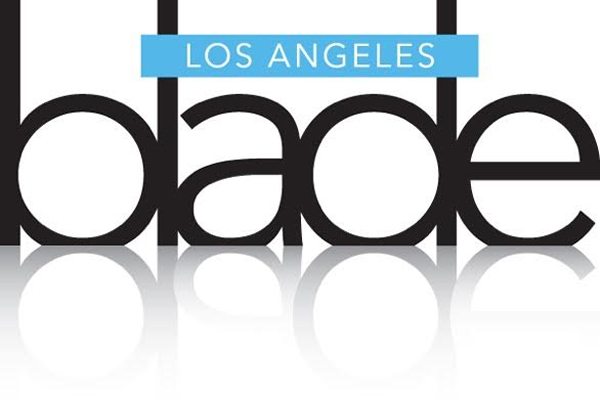 The Washington Blade, the nation's first and most acclaimed LGBT newspaper, today announced plans to launch a new publication, the Los Angeles Blade, on March 24.
The Los Angeles Blade will cover Los Angeles and California news, politics, opinion, arts and entertainment and will feature national and international coverage from the Washington Blade's award-winning reporting team. Troy Masters, a veteran of LGBT media, was named publisher and editor of the new venture. Veteran Los Angeles journalist Karen Ocamb was named senior contributing writer.
"More than ever before, the health, safety and well being of every LGBTQ American and immigrant depends upon media outlets dedicated to finding and reporting the most important LGBTQ news," said Masters. "For that reason, I am now working with the Washington Blade, an internationally respected — and LGBTQ-owned — media brand that has served and supported the community for nearly 50 years.
"With exclusive access to the best and brightest LGBTQ writers and reporters in the nation, the Los Angeles Blade has us covered from WeHo to Dupont Circle, and from freeway to Beltway."
Masters has worked in LGBT media for nearly 30 years. He founded Lesbian and Gay New York, or LGNY, in 1989. It was relaunched as Gay City News in 2002. He left Gay City News in 2015, where he worked as associate publisher, to relocate to Los Angeles and launch The Pride LA.
"We're excited to bring the Blade's nearly 50-year commitment to journalistic excellence to Los Angeles," said Washington Blade editor Kevin Naff, who will serve as national editor of the Los Angeles Blade. "We've assembled a top-notch, experienced team that knows and loves L.A. and they will deliver compelling stories, breaking news as well as advertising solutions for local businesses."
The first edition of 20,000 copies will hit the streets March 24 at Los Angeles-area bars, restaurants, gyms and other locations popular with area LGBT+ residents. It will begin on a bi-weekly schedule with plans to publish weekly in the near future. Visit  losangelesblade.com for updated local, national and international news and features.
Founded in 1969, the Washington Blade is the nation's first LGBT newspaper, which the New York Times dubbed the "newspaper of record for the LGBT community." For more information or to advertise in the Los Angeles Blade, call Troy Masters at 917-406-1619.