Gay Republicans running as delegates for D.C. primary
Log Cabin's Cooper pledged to Huntsman

The campaigns for Republican presidential contenders Newt Gingrich, Mitt Romney, Jon Huntsman, and Ron Paul have each selected gay Republicans to run with them as candidates for delegate to the Republican National Convention next year in D.C.'s April 3 presidential primary.
Among the gay delegate candidates selected by Huntsman's D.C. campaign is R. Clarke Cooper, executive director of the Log Cabin Republicans.
Cooper said he's backing Huntsman as an individual, not as Log Cabin's executive director. He said the national Log Cabin group won't decide whether to endorse a candidate for president until the Republican convention convenes Aug. 27 in Tampa, Fla.
"Huntsman is a conservative hero who can unite the broader conservative movement and secure the votes necessary to beat Obama in 2012," Cooper said. "Further, Huntsman believes in the equality of people born under the same constitution and is a strong Republican voice for the LGBT community."
Huntsman, the former governor of Utah, says he supports civil unions for gays and lesbians, the only GOP presidential contender to back any form of legal recognition for same-sex couples. He is considered the most LGBT-supportive of the Republicans running for president.
But he trails far behind the other candidates in national polls, leading most political observers to conclude he has little chance of capturing the Republican nomination for president.
The Gingrich campaign selected as D.C. delegate candidates gay Republican activists Marc Morgan and Timothy Day. Both ran unsuccessfully in 2010 for seats on the D.C. City Council and both are members of Log Cabin Republicans of Washington.
The Romney campaign, meanwhile, recruited as a delegate candidate Rachel Hoff, who ran as an out lesbian last year for the presidency of the Young Republican Federation, a national GOP youth group.
Hoff finished in second place in that contest but made a positive impression on party leaders, leading to her selection as a member of the D.C. Republican Committee, according to the DCRC's gay chair, Robert Kabel.
"I'm pretty pleased that we have openly gay people serving on all of these delegations either as delegates or alternates," Kabel said. "I think that's terrific. And the campaigns are all going to know that they are putting gay folks on their delegations."
Morgan said he decided to support Gingrich knowing that the former Speaker of the U.S. House of Representatives opposes same-sex marriage and has declined to support other LGBT civil rights related bills pending in Congress.
But he said Gingrich met with Log Cabin Republican officials during his tenure as House speaker and has been supportive of what Morgan called "very progressive" AIDS-related proposals in Georgia, where Gingrich's congressional district was located.
"What made me decide to support him is his pro-growth jobs and prosperity plan," said Morgan, referring to Gingrich's call for lowering taxes and overhauling the nation's tax and government regulatory policies. "That made a lot of sense to me and I definitely support that."
As of late this week, Republican presidential candidates Rick Perry, the governor of Texas; Michele Bachmann, the congresswoman from Minnesota; and Rick Santorum, the former U.S. senator from Pennsylvania, had not filed to run in the D.C. primary. The deadline for filing is Jan. 4.The three have emerged as the most outspoken opponents of LGBT-related issues on the presidential campaign trail.
President Barack Obama's campaign filed papers last month for Obama to run in the D.C. primary. Under rules established by the D.C. Democratic Party, delegate and alternate delegate candidates pledged to Obama will be selected at a March 3 Democratic caucus on the campus of the University of the District of Columbia. All registered Democrats in D.C. are eligible to vote in the caucus.
As they have in past D.C. presidential election years, many LGBT Democrats are expected to enter their names as delegate candidates at the caucus. In past years, the Gertrude Stein Democratic Club, the city's largest LGBT political group, has backed a slate of delegate candidates competing in the Democratic caucus.
Similar to the Republicans, Democratic Party rules require that all delegate candidates be approved by the Democratic presidential campaigns – in this case, the Obama campaign, before they can be eligible to run as a delegate candidate in the D.C. caucus.
The national Republican Party has allocated 16 delegates and 16 alternate delegates for D.C. to represent a presidential candidate at the Republican National Convention. The D.C. Republican Party this year chose to put in place a winner-take-all primary, allowing the candidate winning the most votes in the April 3 primary to take all 16 delegates and 16 alternates.
Under rules established for the primary by the D.C. Republican Committee, the names of the delegate and alternate delegate candidates will not appear on the ballot beside the name of the presidential candidate to whom they are pledged to support.
However, according to Paul Craney, a spokesperson for the D.C. Republican Party, a list of the Republican delegate and alternate delegate candidates' names will be available at the polls for Republican voters to inspect before they cast their ballot.
In addition to Cooper, who is running as an alternate delegate candidate pledged to Huntsman, gay Republican David Black is running as a delegate candidate for Huntsman.
In addition to Hoff, who is running as a delegate candidate pledged to Romney, gay GOP activists Jose Cunningham and David Trebing are running as alternate delegate candidates pledged to Romney.
Gay Republican Terry Tahir is the only known gay person running on the delegate or alternate slate for the campaign of Ron Paul. Tahir is running as a delegate candidate.
Gay Republican sources said several other gays were running as delegate or alternate candidates for Huntsman and Gingrich, but the Blade could not reach them by press time to confirm whether they were out.
Texas governor signs bill banning transgender youth healthcare
Senate Bill 14 to take effect on Sept. 1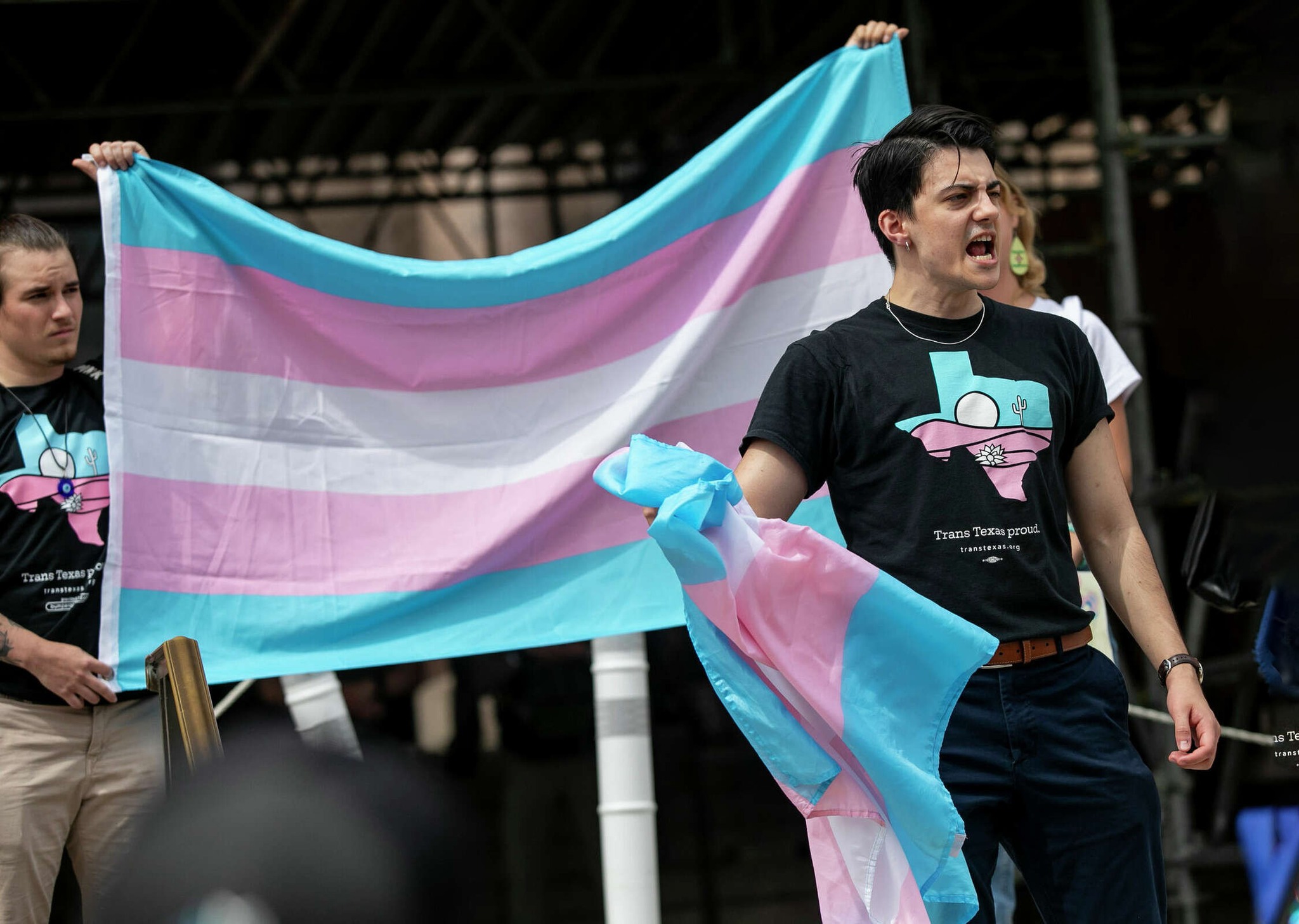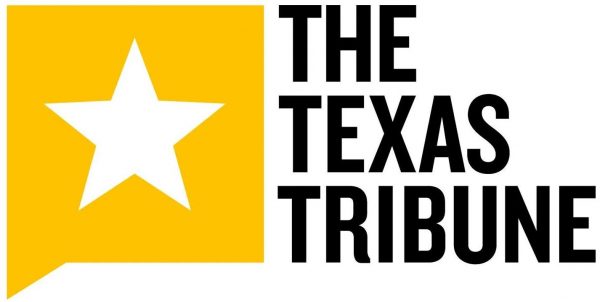 By Alex Nguyen and William Melhado | Gov. Greg Abbott signed into law Friday a bill that bars transgender kids from getting puberty blockers and hormone therapies, though the new law could face legal challenges before it takes effect on Sept. 1.
Senate Bill 14's passage brings to the finish line a legislative priority for the Republican Party of Texas, which opposes any efforts to validate transgender identities. Trans kids, their parents and LGBTQ advocacy groups fiercely oppose the law, and some have vowed to stop it from going into effect.
Texas — home to one of the largest trans communities in the U.S. — is now one of over a dozen states that restrict transition-related care for trans minors.
"Cruelty has always been the point," said Emmett Schelling, executive director of the Transgender Education Network of Texas. "It's not shocking that this governor would sign SB14 right at the beginning of Pride [month]; however this will not stop trans people from continuing to exist with authenticity — as we always have."
Authored by New Braunfels Republican state Sen. Donna Campbell, the law bars trans kids from getting puberty blockers and hormone therapies, treatments many medical groups support. Children already receiving these treatments will have to be "weaned off" in a "medically appropriate" manner. The law also bans transition-related surgeries for kids, though those are rarely performed on minors.
Those who support the law claim that health care providers have capitalized on a "social contagion" to misguide parents and push life-altering treatments on kids who may later regret their decisions. SB 14's supporters have also disputed the science and research behind transition-related care.
But trans kids, their parents and major medical groups say these medical treatments are important to protecting the mental health of an already vulnerable population, which faces a higher risk of depression and suicide than their cisgender peers. At the same time, doctors say cutting off these treatments — gradually or abruptly — could bring both physical discomfort and psychological distress to trans youth, some of whom have called it forced detransitioning.
In response, the American Civil Liberties Union, the ACLU of Texas, Lambda Legal and the Transgender Law Center pledged on May 18 to fight SB 14 in court. They have yet to file a lawsuit.
"Transgender people have always been here and will always be here," Ash Hall, policy and advocacy strategist at the ACLU of Texas, said Friday. "Our trans youth deserve a world where they can shine alongside their peers, and we will keep advocating for that world in and out of the courts."
This legal threat is not new; some of these groups have sued several other states over their restrictions. Earlier this year, the Department of Justice also joined the legal fight against Tennessee's ban.
While the lawsuits are tailored to each state, Sasha Buchert, a senior attorney at Lambda Legal and the director of its Nonbinary and Transgender Rights Project, told the Texas Tribune last month that a major common challenge to the laws hinges on the 14th Amendment's Equal Protection Clause and the argument that these laws are stopping trans kids from accessing the same medical treatments that are still available to their cisgender peers.
Buchert added that the lawsuits' immediate goal is generally to get a preliminary injunction to stop these laws from taking effect, a tactic that has seen some success.
"It's one thing to see some of the things that state legislators do, but it's a completely different thing when you're under the white-hot spotlight of judicial scrutiny," she said.
And prior to SB 14, the ACLU and Lambda Legal successfully sued Texas last year to halt state-ordered child abuse investigations of parents who provide their trans kids with access to transition-related care. Impeached Attorney General Ken Paxton later appealed the decision in March, but the 3rd Court of Appeals has yet to issue a ruling on it.
"It's a privilege to be able to fight," Buchert said about the ongoing court challenges that Lambda Legal is involved in.
Editor's note:
In a late Friday evening phone call, Landon Richie, with the Transgender Education Network of Texas, told the Washington Blade:
"Today Governor Abbott signed cruelty into law. Legislation that purports to 'protect youth' while stripping them of the life-saving, life-giving care that they receive will cost lives, and that's not an exaggeration. Trans kids deserve not only to exist, but to thrive as their authentic selves in every facet of their lives, and we will never stop fighting to to actualize a world where that is undisputed. Despite efforts by our state, trans people will always exist in Texas, as we always have, and we will continue to exist brilliantly and boldly, and with endless care for one another."
******************************************************************************************
The preceding article was previously published by The Texas Tribune and is republished by permission.
The Texas Tribune is a nonprofit, nonpartisan media organization that informs Texans — and engages with them — about public policy, politics, government and statewide issues.
Disclosure: The ACLU of Texas has been a financial supporter of The Texas Tribune, a nonprofit, nonpartisan news organization that is funded in part by donations from members, foundations and corporate sponsors. Financial supporters play no role in the Tribune's journalism. Find a complete list of them here.
**********************
Quality journalism doesn't come free
Perhaps it goes without saying — but producing quality journalism isn't cheap. At a time when newsroom resources and revenue across the country are declining, The Texas Tribune remains committed to sustaining our mission: creating a more engaged and informed Texas with every story we cover, every event we convene and every newsletter we send. As a nonprofit newsroom, we rely on members to help keep our stories free and our events open to the public. Do you value our journalism? Show us with your support.
Federal judge rules Tenn. drag ban is unconstitutional
Law was to have taken effect April 1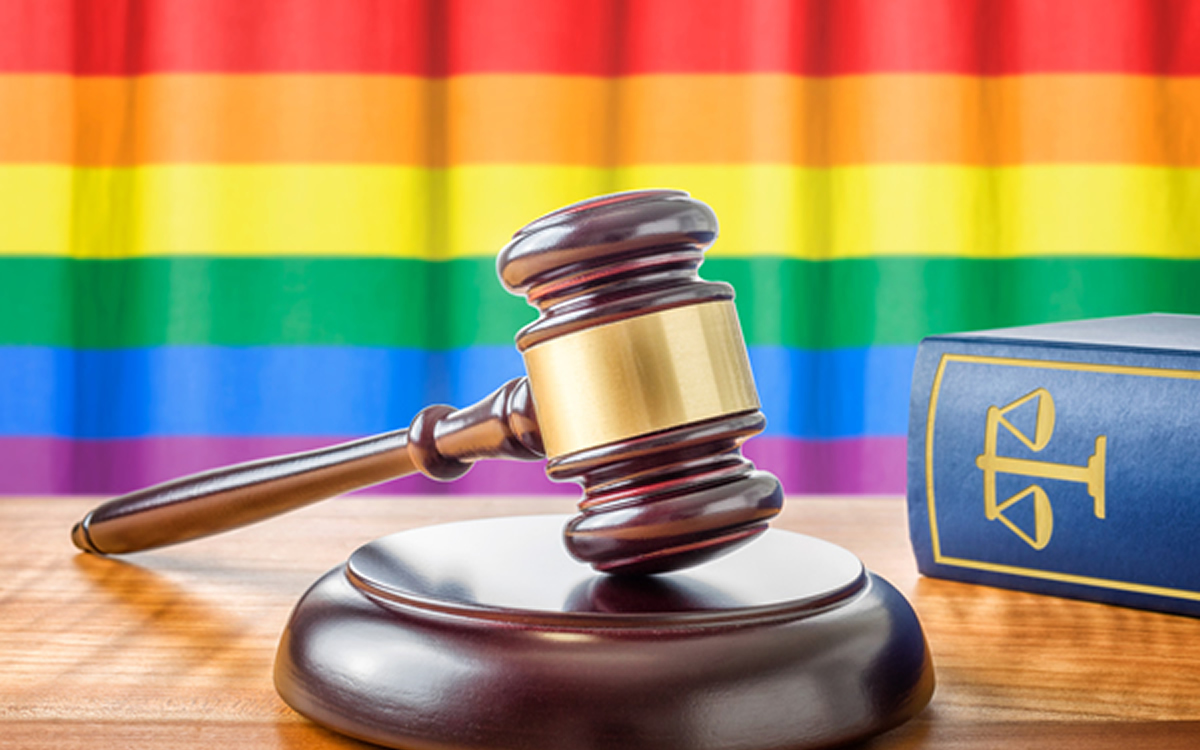 U. S. District Court Judge Thomas L. Parker of the U. S. District Court for the Western District of Tennessee declared Tennessee's anti-drag Adult Entertainment Act to be unconstitutional.
Parker's ruling comes after a two-day trial last month. A Shelby County-based LGBTQ theatre company, Friends of George's, had sued the state of Tennessee, claiming the law unconstitutional under the First Amendment.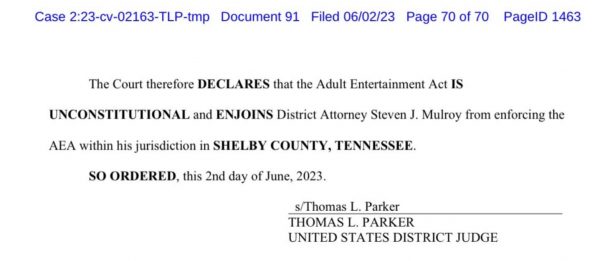 Parker ordered a temporary injunction halting the just enacted Tennessee law that criminalizes some drag performances, hours before it was set to take effect April 1. In his 15 page ruling ordering the temporary injunction Parker wrote:
"If Tennessee wishes to exercise its police power in restricting speech it considers obscene, it must do so within the constraints and framework of the United States Constitution. […] The court finds that, as it stands, the record here suggests that when the legislature passed this statute, it missed the mark."
Attorneys for the theatre company had argued that drag performances were an artform and protected speech under the first amendment.
In his 70 page ruling Friday, Parker wrote:
"After considering the briefs and evidence presented at trial, the court finds that — despite
Tennessee's compelling interest in protecting the psychological and physical wellbeing of
children — the Adult Entertainment Act ("AEA") is an UNCONSTITUTIONAL restriction on
the freedom of speech."
"The court concludes that the AEA is both unconstitutionally vague and substantially
overbroad. The AEA's 'harmful to minors' standard applies to minors of all ages, so it fails to
provide fair notice of what is prohibited, and it encourages discriminatory enforcement. The
AEA is substantially overbroad because it applies to public property or 'anywhere' a minor
could be present."
Read the entire ruling:
Related:
LGBTQ literature advocacy org to host celebrity panel
Discussion to be moderated by writer Sa'iyda Shabazz, 'Glee' actor Chris Colfer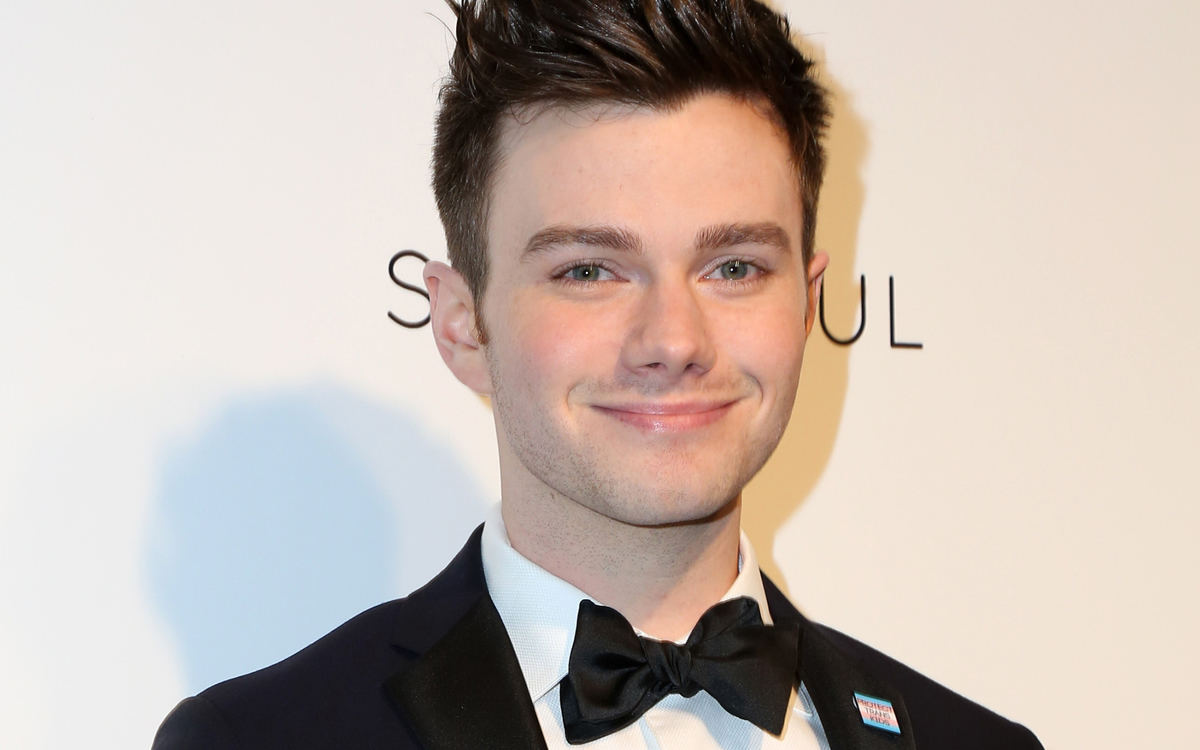 Affectionately known by fans of the show as the "fashionable soprano," Chris Colfer's character in "Glee" came out as gay to his father in the fourth episode of the Golden Globe-winning musical drama series. Colfer paused in between fragments of sentences to catch his breath as his pupils, set atop his recognizable rosy cheeks, dilated.
"Being a part of…the glee club and football has really shown me that I can be anything," he said. "And what I am is…I'm gay."
Colfer, who is also author of young adult fiction series "The Land of Stories," will be one of four panelists at a virtual event hosted by LGBTQ organization Pride and Less Prejudice (PLP) on Saturday, June 3. At the event, panelists will discuss queer visibility in authorship and the importance of queer people telling queer stories.
"We selected [them] because we're trying to look at the intersection between TV, film, podcasts, [and] books because it's all media and it's all really great avenues for queer people telling their own story," said Rebecca Damante, co-founder and outreach coordinator of the organization.
PLP began in 2019 when Damante had conversations with her mother about her experiences as a queer person and how she came to terms with her sexuality in high school. Although she watched shows such as "Glee" and "Pretty Little Liars" that had great queer representation, she knew that "it would've made a huge difference" if she had seen this as a kid.
"I was a huge reader as a kid and my mom had a lot of great books in our library about interfaith families and adoption," said Damante. "I come from an interfaith family and have family members who are adopted, so she had diverse books in that way but never really had LGBTQ inclusive books."
This motivated the mother-daughter duo to start an organization that donates LGBTQ-inclusive books to classrooms from pre-K to third grade.
They posted a Google form to social media that was reposted by GLAAD, where Damante had interned, and amplified by LGBTQ activist Kristin Russo. Teachers would put in requests for books and this allowed PLP to start an email chain that they could also use to solicit donations.
It wasn't until Damante posted to Pantsuit Nation, a Facebook group that rallied Hillary Clinton supporters during her 2016 presidential run, that PLP garnered interest from hundreds of teachers. This led to a celebrity campaign video where actors Nicole Maines, Theo Germaine, and Darryl Stephens, among others, emphasized the importance of LGBTQ literature in classrooms.
Since 2019, the organization has raised more than $140,000 in grants and donations and donated over 8,000 books.
Dylan Moss, a kindergarten teacher in Albany, N.Y., is among those who have benefitted from PLP's efforts.
During a quest for more diverse and inclusive books for his classroom, he stumbled upon PLP's website between 2020 and 2021 and reached out to the organization. Since then, he has been actively involved in PLP's efforts and is now a member of the advisory committee that helps to create lesson plans that accompany the books.
"Biases start to get formed [in kindergarten], so I like to help [my students] create better narratives," said Moss in a Zoom interview. "It's easier to learn it now than to take away all the negative biases they have from everyday society, family, and just being around other humans."
Moss also added, over email, that when discussing diverse topics in the classroom, conversations are aligned with social studies standards.
"I'd rather [my students] understand that people are different and that there's a reason we're different and that we should love that we're different," he said on Zoom. "You don't have to go deep into the ideas necessarily. You can just give them the basis of what you're saying and kind of let them take it from there."
For Lisa Forman, Damante's mom and co-founder and executive director of PLP, approaching education this way is not only a form of allyship and advocacy, it's "standing up for what's right."
The first half of the 2022-2023 school year saw 1,477 attempts to ban 874 individual book titles, 26% of which had LGBTQ characters or themes, according to data from Pen America, an organization that advances human rights and literature causes in the United States and worldwide. 
In 2022, the Washington Blade reported that a Loudoun County, Va., school board voted to remove "Gender Queer: A Memoir," an illustrated autobiography by non-binary author Maia Kobabe that contains descriptions and comic book style drawings of sexual acts that Kobabe uses to tell the story of the journey and struggle in discovering the author's gender identity.
"As much as these books are for the queer kids in the classroom, they're for every kid," said Forman. "We're doing this not just for the queer kids…we want to normalize the idea of being queer in the classroom."
Looking to the upcoming celebrity panel, Damante wants to leave attendees feeling inspired enough to own their narratives, whether they identify as queer or not.
"If teachers are able to see the impact of these queer stories then they'll understand why it's important for them to share the books," she said.