Kameny's death is local LGBT story of the year
Activists, public officials mourn loss of pioneering figure

Local and national public officials joined D.C.'s LGBT community in remembering the life and accomplishments of veteran gay rights leader Frank Kameny at memorial events this fall following Kameny's death in Washington on Oct. 11.
Kameny, 86, is credited with being one of the leading strategists for the early gay rights movement beginning at least a decade before the 1969 Stonewall Riots in New York's Greenwich Village, which historians consider the starting point for the modern LGBT rights movement.
LGBT movement leaders who knew Kameny say he laid the groundwork for the movement to advance following the Stonewall Riots and going forward, playing a pivotal role in advancing the cause of LGBT equality over a period of 50 years.
"Frank Kameny is one of the most significant figures in the history of the American gay rights movement," said D.C. Mayor Vincent Gray at a Nov. 3 memorial viewing for Kameny at the city's Carnegie Library building.
Gray was joined at the memorial viewing by several members of the D.C. City Council, including gay Council members David Catania (I-At-Large) and Jim Graham (D-Ward 1); D.C. Police Chief Cathy Lanier and D.C. Congressional Delegate Eleanor Holmes Norton (D).
A gay Air Force sergeant and four gay military veterans in full dress uniform, including gay former Army Lt. Dan Choi, joined Catania and Graham as pallbearers, carrying an American flag-draped coffin bearing Kameny's remains into the building's ceremonial atrium.
Organizers of the ceremony, led by local activists and Kameny friends Bob Witeck and Charles Frances, said the flag-draped coffin honored Kameny, among other things, for his service in the Army in World War II, where he served in combat in Europe.
Among other accomplishments, activists said Kameny became the first known gay person to publicly challenge an act of anti-gay discrimination when he sued the federal government for firing him from his job in 1957 as a civilian astronomer with the U.S. Army Map Service because of his sexual orientation.
After losing his case in the lower courts, Kameny set yet another precedent by bringing the first known gay-related case before the U.S. Supreme Court. The high court upheld a lower court ruling against Kameny and refused to take his case on the merits.
But in a 61-page legal brief petitioning the court to take the case, which Kameny wrote, he pulled together what some gay historians consider a gay rights manifesto that became the underpinning of the LGBT rights movement for years to come.
In a second memorial for Kameny held Nov. 15 at the Cannon House Office Building on Capitol Hill, several public officials, including members of Congress and an Obama administration official, cited Kameny's role as a national civil rights figure.
"His life cleared the path that I and countless others followed into public service," said John Berry, director of the U.S. Office of Personnel Management, who in 2009 became the Obama administration's highest-level openly gay appointee.
"His unrelenting and unceasing fight for gay rights enabled other Americans to step out of the closet and into the full light of equality," Berry told the gathering. "But most importantly, his long battle and eventual triumphs show the miracles that one person wrought upon the world."
Kameny's friends and colleagues said they were saddened over his passing but uplifted in knowing that Kameny lived to see many of the LGBT rights initiatives he fought for come to fruition, including an apology by the government, more than 50 years later, for its decision to fire him.
Kameny also lived to see the Library of Congress acquire more than 50,000 documents from his gay rights-related papers collection; the Smithsonian Institution's American History Museum acquire and display picket signs he and his fellow activists carried in gay rights protests in the 1960s; the D.C. government's naming a section of 17th Street, N.W., near Dupont Circle as Frank Kameny Way; and a decision by city officials to designate Kameny's house as an historic landmark.
Arrangements are being made for a burial service for Kameny's ashes at D.C.'s historic Congressional Cemetery in the spring.
Va. bill would restrict transgender students access to school bathrooms
State Del. John Avioli (R-Stanton) introduced House Bill 1126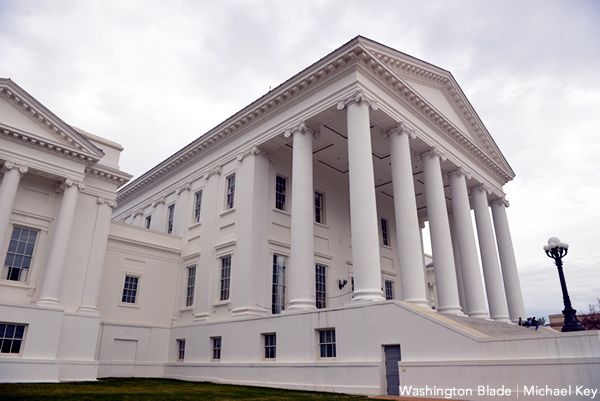 A Virginia lawmaker has introduced a bill that would restrict the ability of transgender students and school board employees to use bathrooms and other facilities in public schools that are consistent with their gender identity.
House Bill 1126, which state Del. John Avoli (R-Stanton) introduced, would require "each school board to adopt policies to require each student and school board employee to have access to restrooms, locker rooms and other changing facilities in public school buildings that are shared only by members of the same biological sex; lodging accommodations during school-sponsored trips that are shared only by members of the same biological sex; and a single-user restroom, locker room, or other changing facility in a public school building, upon request, if the school can reasonably accommodate such a request."
Avoli introduced HB 1126 on Jan. 12 on the same day the Virginia General Assembly's 2022 legislative session began with Republicans in control of the House of Delegates. Republican Gov. Glenn Youngkin took office on Jan. 15.
State Sen. Travis Hackworth (R-Tazewell County) last month introduced Senate Bill 20, which would eliminate the requirement that school districts must implement the Department of Education's trans and non-binary student guidelines. State Del. Danica Roem (D-Manassas), who in 2018 became the first openly trans person seated in any state legislature in the U.S., told the Washington Blade last week that she expects SB 20 "would be dead on arrival" in committee.
Equality Virginia, a statewide LGBTQ rights group, on its website notes HB 1126 is among the bills that it opposes.
Democrats still have a 21-19 majority in the state Senate, and they have signaled they will oppose any effort to curtail LGBTQ rights in Virginia. Outgoing Equality Virginia Executive Director Vee Lamneck last week said their organization "will work with the Senate's pro-equality majority to act as a crucial back stop against harmful legislation and efforts to roll back our hard-earned wins passed during the last two years."
Equality Virginia announces new executive director
Narissa Rahaman will succeed Vee Lamneck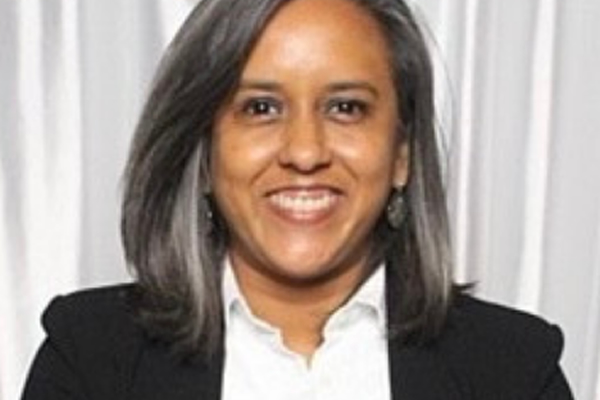 Equality Virginia on Saturday announced Narissa Rahaman will be the organization's new executive director.
Rahaman, who was previously the Human Rights Campaign's Associate Regional Campaign Director, will succeed outgoing Executive Director Vee Lamneck on Feb. 2. Rahaman was born in Barbados and raised in Florida.
"Narissa also has 10+ years of experience in long-term strategic planning, multi-state organizing efforts, coalition management, and staff development, which make her an exceptional individual for the role of executive director," said Equality Virginia in its announcement. "We are confident that under her leadership, the organization's success and impact will continue to flourish as will our commitment to racial justice."
Equality Virginia announced Rahaman will succeed Lamneck on the same day that Republican Gov. Glenn Youngkin took office amid concerns he will seek to curtail LGBTQ rights in Virginia.
Equality Virginia's annual lobby day will take place virtually on Jan. 25. The organization's annual Commonwealth Dinner is scheduled to take place in Richmond on March 26.
Glenn Youngkin sworn in as Va. governor
Republican backed teacher who opposed trans student guidelines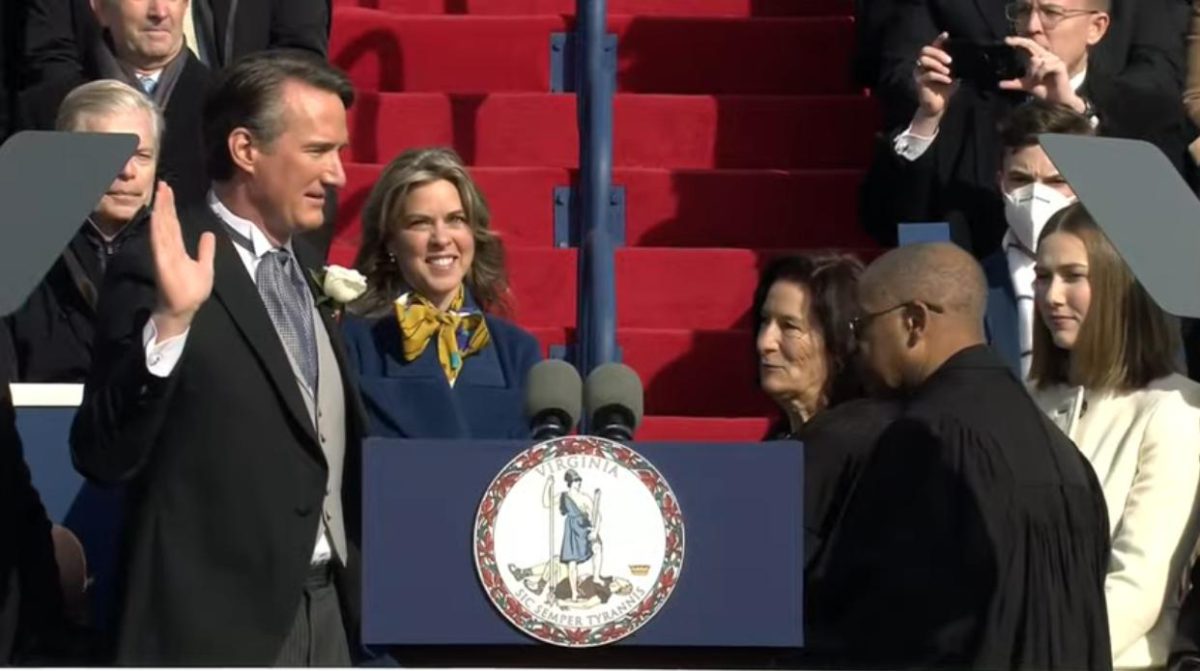 Republican Virginia Gov. Glenn Youngkin took office on Saturday amid concerns that he will seek to curtail LGBTQ rights in the state.
"Today we gather not as individuals, not as Republicans and Democrats," said Youngkin after his swearing in. "Today we gather as Virginians."
Former Gov. Ralph Northam and U.S. Sen. Tim Kaine (D-Va.) are among those who attended the ceremony that took place at the State Capitol. Terry McAuliffe, who Youngkin defeated in the general election, did not attend because of a COVID-19 scare.
Youngkin during his campaign against McAuliffe expressed support for Tanner Cross, a gym teacher at a Leesburg elementary school who was suspended from his job after he spoke out against Virginia Department of Education guidelines that are designed to protect transgender and non-binary students. Youngkin has also said he does not support allowing trans children to play on sports teams that are consistent with their gender identity.
Youngkin on Thursday named Elizabeth Schultz, an anti-LGBTQ former member of the Fairfax County School Board, to his administration.
"We will remove politics from the classroom and focus on the essentials," said Youngkin in his inaugural speech, without specifically mentioning LGBTQ students.
He added "parents should have a say in what is taught in schools."
Youngkin has also expressed his opposition to marriage equality, but stressed it is "legally acceptable" in Virginia and would "support that" as governor.
Lieutenant Gov. Winsome Sears and Attorney General Jason Miyares also took office on Saturday.
Winsome, a former member of the Virginia House of Delegates, is the first woman and first female of color elected lieutenant governor. Miyares, a former House member whose mother was born in Cuba, is Virginia's first Latino attorney general.
Youngkin in his inaugural speech noted "the people of Virginia just elected the most diverse leadership" in the state's history. Youngkin's first executive order ends "the use of" so-called "critical race theory" (which is not taught in Virginia schools) and other "divisive concepts" in Virginia's public schools.
The General Assembly's 2022 legislative session began on Wednesday.
Republicans control the House by a 52-48 margin. Democrats have a 21-19 edge in the Virginia Senate.