Local singer Peter Fox succumbs to cancer
Jazz-and-standards performer battled untreatable illness in recent months

Peter Fox, a likable local gay singer/songwriter, died early Monday morning, according to a statement released by his family. He was 45 and died of central nervous system lymphoma according to his friend, fellow musician Tom Nichols.
Fox, a Pompton Plains, N.J., native, studied business and music at Pennsylvania State University and had devoted the last seven years mostly to singing. He performed at corporate and LGBT events, sang at the 2010 AIDS Walk and performed a cabaret show last summer at Signature Theatre. He had previously been active in the Gay Men's Chorus of Washington and sang in its Potomac Fever ensemble. His eponymous debut album came out in May, 2010. By day he was membership director for an HIV medical certification association. He had previously been a truck driver.
Fox had a good relationship with his family and said his coming-out process had been easy. His brother was at his cabaret show last summer and Fox told a funny story about taking his (straight) father to a Pittsburgh gay bar.
"The Fox family is deeply saddened to share with you the passing of our beloved brother Peter in the early morning hours of Monday," the statement said. "He left this earth peacefully in the loving arms of his family. We thank our family and friends for their love and support during this difficult time. Service and memorial details will follow soon. Prayerfully, the Fox family."
MORE IN THE BLADE: 'A RARE AND BEAUTIFUL SOUL'
Fox became ill suddenly in November. A round of chemotherapy did not go well and doctors advised no further chemo treatment, Nichols said. Fox had just performed with Nichols at the release party for Nichols' debut album. The two had sung together for more than a decade in the Gay Men's Chorus of Washington.
Fox was single but previously had a relationship with Antonio Casavez who lives in Australia but returned to the U.S. to be with Fox in his final weeks. Casavez declined to comment but Nichols said the two had "a special relationship" and even when they were in relationships with others, "were soul mates and had a special place in each other's hearts."
Fox and Nichols were roommates for about three years before Fox bought his own place. Nichols remembers him as a motorcycle enthusiast and a great roommate.
"He was a true artist," Nichols said of his friend. "He had a one-in-a-million voice … and a unique ability to make every single person he encountered feel like they were the only person in the room."
Fox was preceded in death by his parents but is survived by three brothers and a sister. A public viewing is planned for Thursday at DeVol Funeral Home (2222 Wisconsin Ave., N.W.) from 6 to 9 p.m. The service is set for Friday at 10 a.m. at Foundry United Methodist Church (1500 16th Street, N.W.). Anyone may attend.
In lieu of flowers, the family has asked that memorial gifts in Fox's honor be made to the Icla Da Silva Foundation, the largest bone marrow recruiter for the National Marrow Registry.
Mayor's office offers tech training for trans job seekers
Program trans and non-binary individuals interested in building skills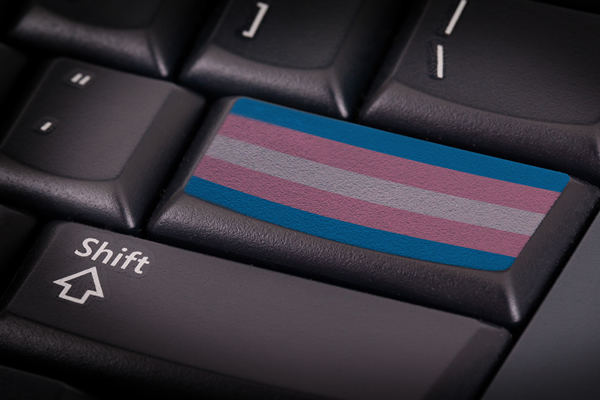 The Mayor's Office of LGBTQ Affairs in conjunction with BYTE BACK will offer a program titled "Transgender Pathway Project: a Free Top Notch Computer Training + Employment Readiness Program" for transgender and non-binary-identifying individuals interested in building essential skills in tech and earning the associated recognized certifications.
The program will offer opportunities to learn essential skills in computer foundations courses; obtain recognized Microsoft and CompTIA certifications; and get hired in an administrative or IT career job.
Admission to the program is competitive with priority given to career-seekers. To register, you must meet the eligibility requirements and pass an assessment test. For more information, contact [email protected] or call 202-903-3958.
Inaugural #RainbowRideDC set for June 26
Event to raise awareness, funds for HIPS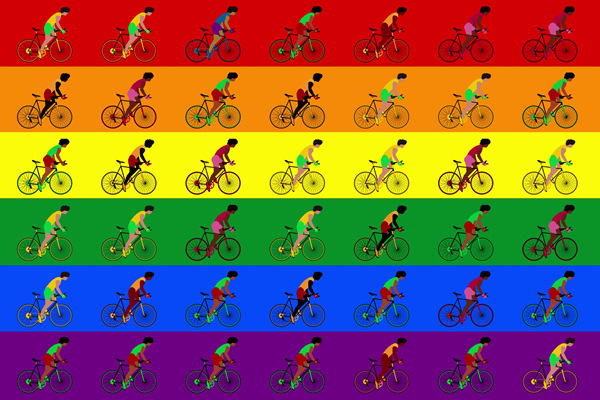 The ANC Rainbow Caucus, GGWash, WABA, members of the Bicycle Advisory Committee and Pedestrian Advisory Committee and Lime will host the inaugural #RainbowRideDC on Saturday, June 26 at 1 p.m.
The event will celebrate queer liberation history on a ride throughout the District and raise awareness and funds for HIPS, an organization that has promoted the health, rights, and dignity of individuals and communities impacted by sexual exchange and/or drug use due to choice, coercion, or circumstance. 
To attend the event, please RSVP. Donations to HIPS can also be made on HIPS's website.
Md. civil rights commission hosts LGBTQ health event
Communities 'continue to face significant and disturbing barriers'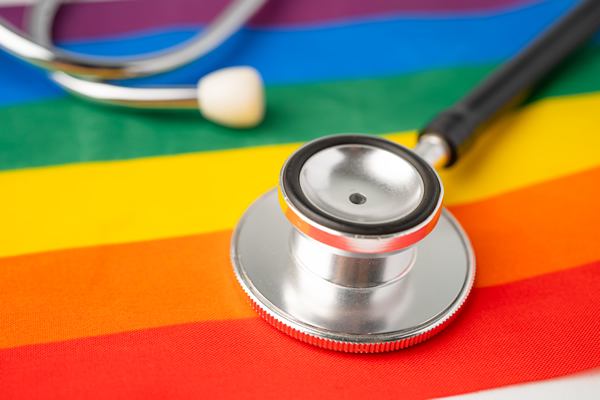 On Monday, June 28, the Board of Commissioners and staff of the Maryland Commission on Civil Rights will host a virtual event titled "A Hidden Health Crisis: Health Disparities Facing the LGBTQ Community" to celebrate Pride month and "[stand] as allies and in support of the civil rights of the LGBTQ+ community."
The statement released by the commission reads, "Progress has been achieved in Maryland. Yet the arc of justice must continuously bend towards supporting all historically excluded communities, often while combating against intolerance. In Maryland, LGBTQ+ communities 'continue to face significant and disturbing barriers in almost every facet of their lives, including public health, employment, community safety and housing.' Maryland must identify and address disparities."
This free virtual event begins at 12 p.m. and registration is available on Eventbrite.