Portrait of a 'Lady'
Streep reliably good in new Thatcher biopic

In her latest cinematic turn, "The Iron Lady," screen legend and two-time Academy Award winner Meryl Streep moves seamlessly into Number 10 Downing Street as iconic British Prime Minister Margaret Thatcher. From the opening scenes, she's unrecognizable as a shaky, old Thatcher going out for milk — totally overlooked and unnoticed by former constituents.
The scene serves as foreshadowing for the flashback-fueled biopic about one of history's more formidable females and how her haunted mind recalls the monumental events of her past and her struggle to stay firmly rooted in the present. The film opens today (Friday) in Washington; Landmark — both E Street and Bethesda Row — has it.
A lengthy knowledge of British politics isn't required to thoroughly enjoy the film, which stirs empathy and respect for the tough and determined Prime Minister, but it can't hurt. In her declining years, Thatcher relives her marriage to her husband (delightfully portrayed by Jim Broadbent), ascent to major political success and numerous battles against her male counterparts in Parliament. The format of using flashbacks to create a fluid, if not completely chronological, biopic is a tricky one. However, it works here because as Thatcher's physical and mental decline are apparent, it's logical that dementia, or at least a deep longing for her illustrious past, would play a role in her aging.
Unlike 2011's uneven biopic "J. Edgar," which was also told in a flashback format, "The Iron Lady" gives the feeling of a well-rounded and human portrait of a controversial leader. Even if one disagrees with Thatcher's policies, the film inspires respect for the determined woman, who rose from a working middle-class background to be the first female Prime Minister of Briton." J. Edgar," followed a more traditional flashback format of a retiring official dictating an autobiography filled with embellishments. Late in the film the audience learns of the half-truths and is left with more questions and skepticism rather than any form of insight.
But forget the format. Forget the director. It is Streep who is the film's anchor, mast and sail. While some critics have bemoaned the storyline and structure, all agree Streep is mesmerizing. There are few actors who could legitimately be compared to Meryl Streep and her performance in "The Iron Lady" is a perfect representation of why. She vanishes into Thatcher's mannerisms, speech and aura. She never appears to acting or in costume and make up. The transformation of she undergoes is truly unbelievable. Her recent portrayal of Julia Child displayed once again her trademark ability to master speech patterns and accents, which she also nails in this film.
While Thatcher's persona and impact were larger than life, Streep exercises perfect restraint in bringing the Prime Minister's greatest moments to the screen. She keeps her teeth far enough away from the scenery as not to turn Maggie into "Mommie Dearest" when tensions rise. Thatcher is known for her outspoken personality and Streep does an impeccable job of conveying that without sacrificing authenticity.
When the final credits roll, the audience is left not with an ideological or chronological picture of a politician, but the snapshots of the life of someone who believed wholeheartedly in what she said and did. "The Iron Lady" leaves one with a curiosity to know more about Margaret Thatcher but not because the film is incomplete but because its subject is masterfully portrayed and presented. Political subject matter almost always proves divisive, but not "The Iron Lady." A jumble of understanding, empathy and respect is what is created in the wake of the Prime Minister — even if her political views are not in concert with those of audience members.
As the days before the 84th annual Academy Award nominations are announced dwindle, Street is assuredly guaranteed her 18th nomination. Whether she or Viola Davis, who starred in 2011's massively successful film "The Help," will take home the top prize remains to be seen. But after seeing both films, one is inclined to believe that Meryl's mantle might become a bit more crowded by another golden incarnation of Thatcher in February.
Washington Spirit host largest halftime drag performance in NWSL history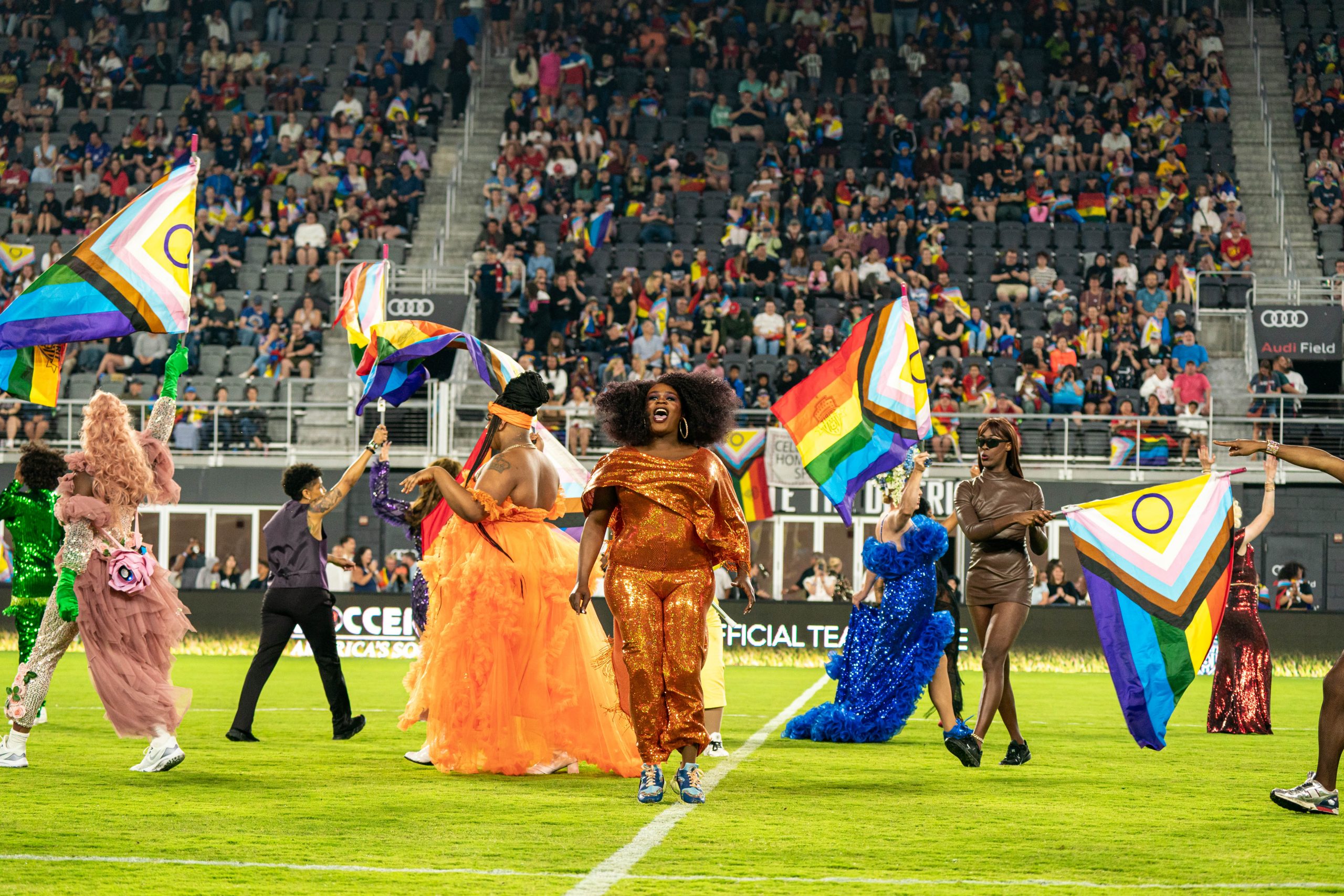 The Washington Spirit celebrated the LGBTQ+ community with the team's annual Pride Night at Audi Field this past Saturday. Highlighting that evening's Pride-themed festivities was a
halftime drag performance, featuring over a dozen drag performers from around the
DMV. It was the largest halftime drag performance in NWSL history.
Performers included: Shiqueeta Lee, KCByonce, Citrine the Queen, Elektra Gee, Kabuki Bukkake, Delila B. Lee, Capri Bloomingdale, Tara Ashleigh Austin, Gigi Couture, Dorsell Phinn, Tula, Twix the Drag Queen, Bootsy Omega, Princeza.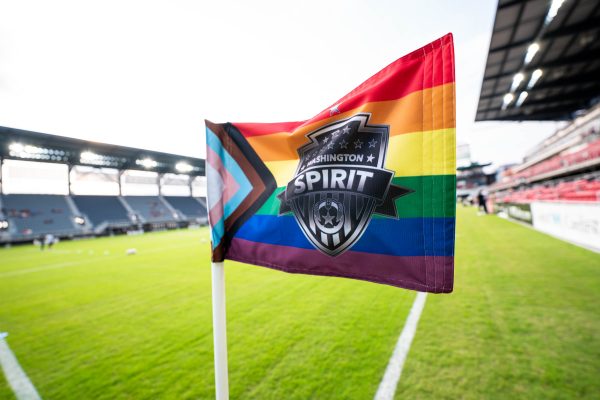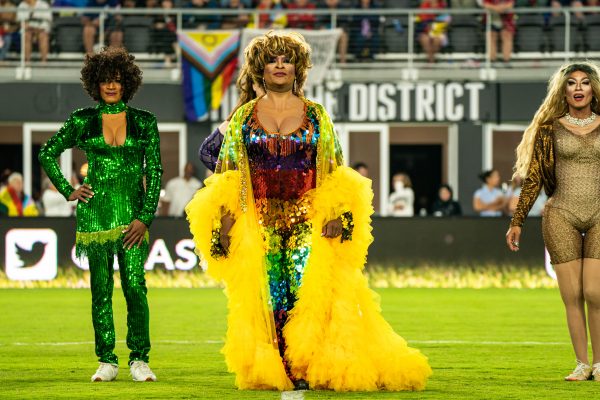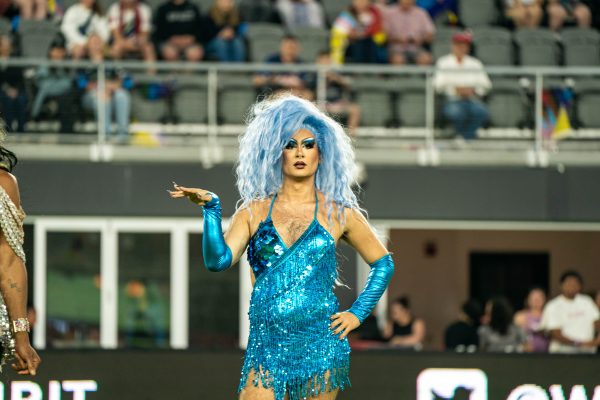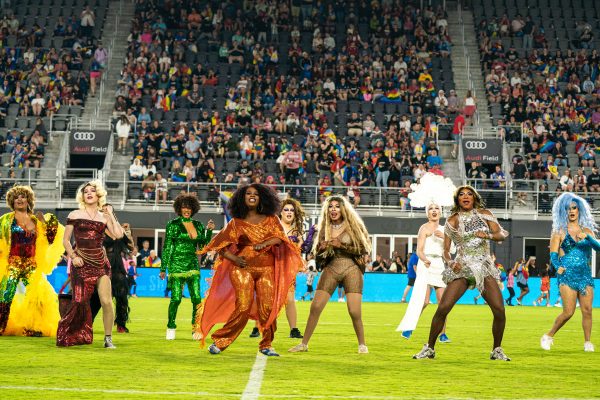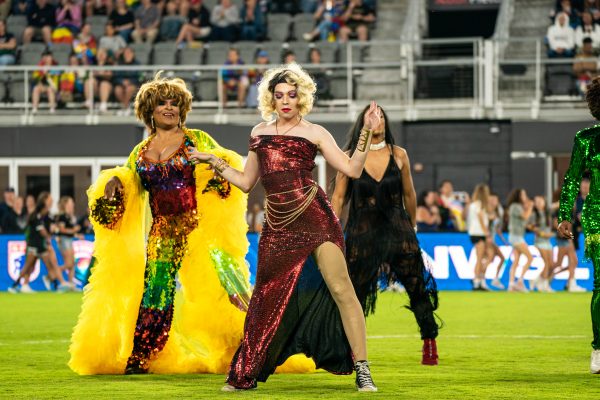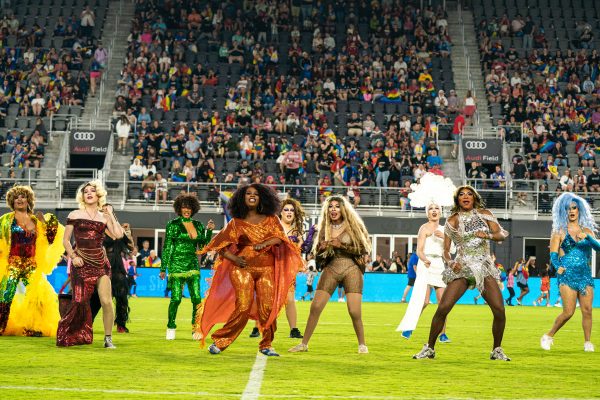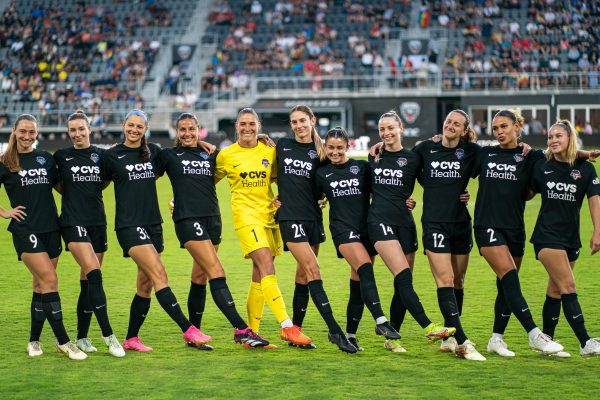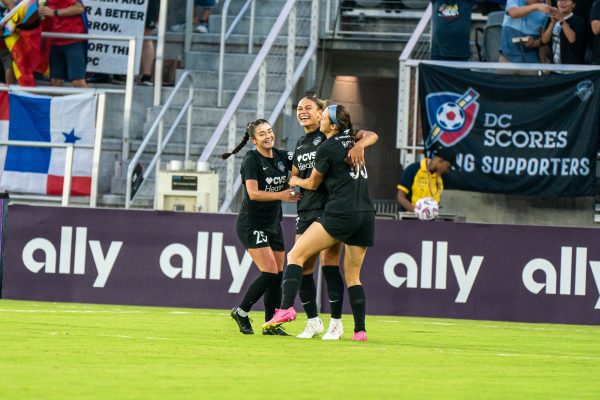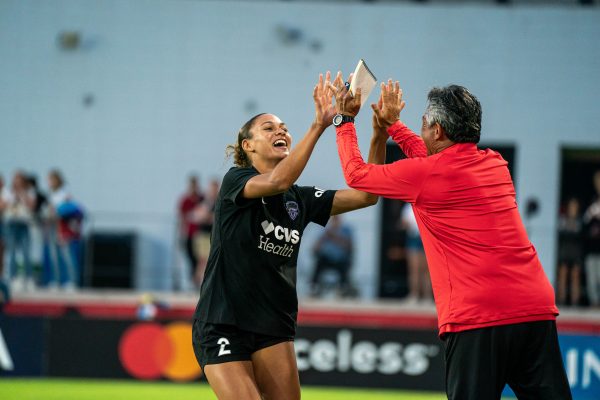 PHOTOS: Reston Pride
Annual LGBTQ celebration held at Lake Anne Plaza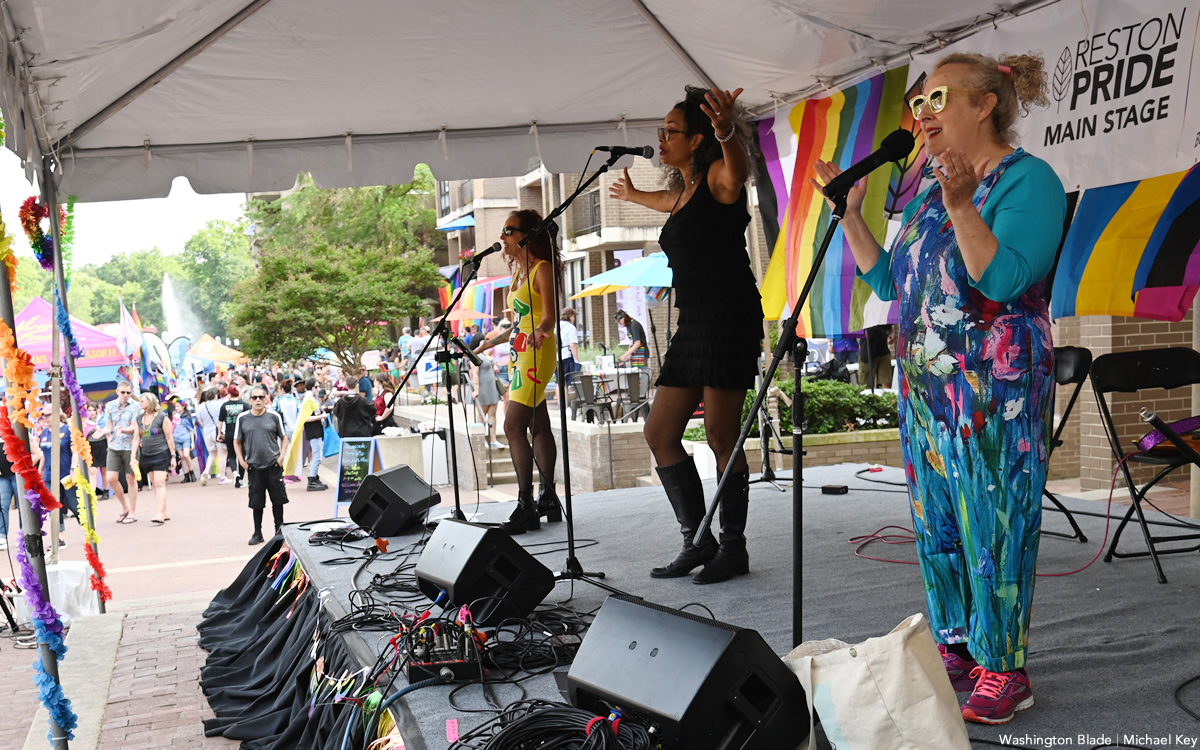 The 2023 Reston Pride Festival was held at Lake Anne Plaza in Reston, Va. on Saturday, June 3. The music group Betty was the headliner of the festival.
(Washington Blade photos by Michael Key)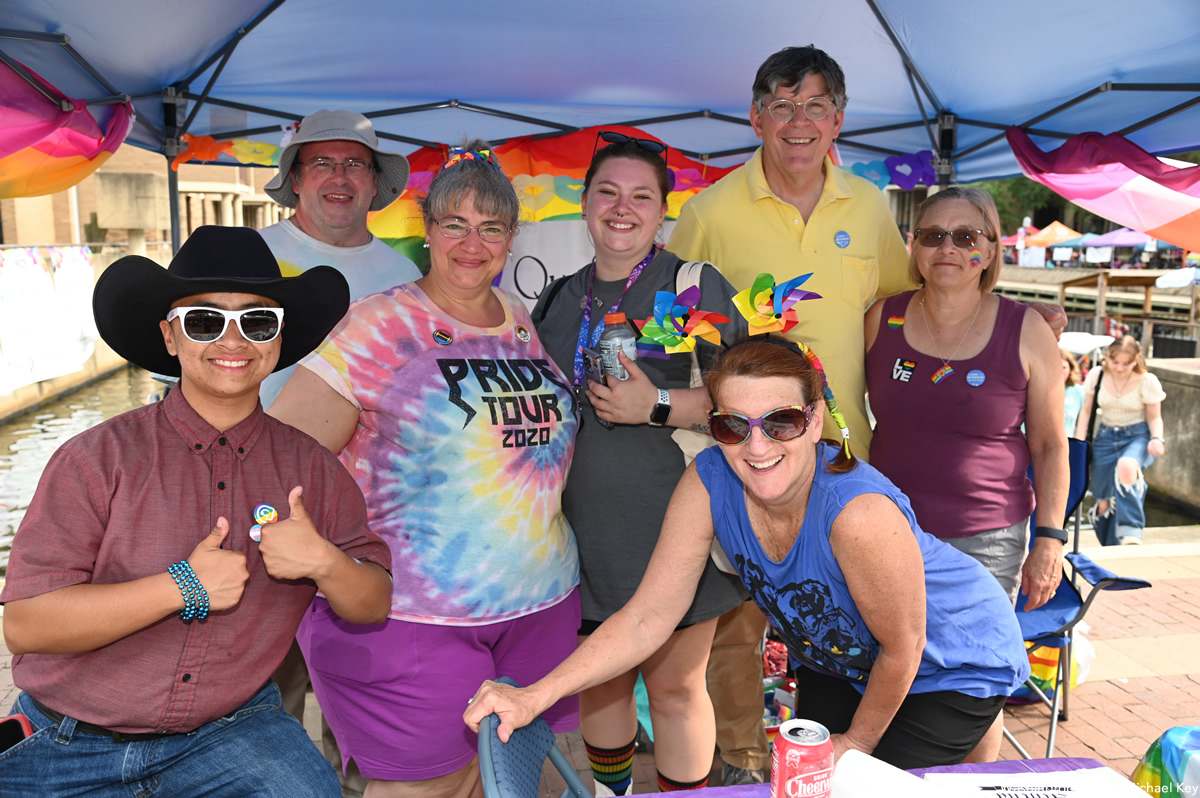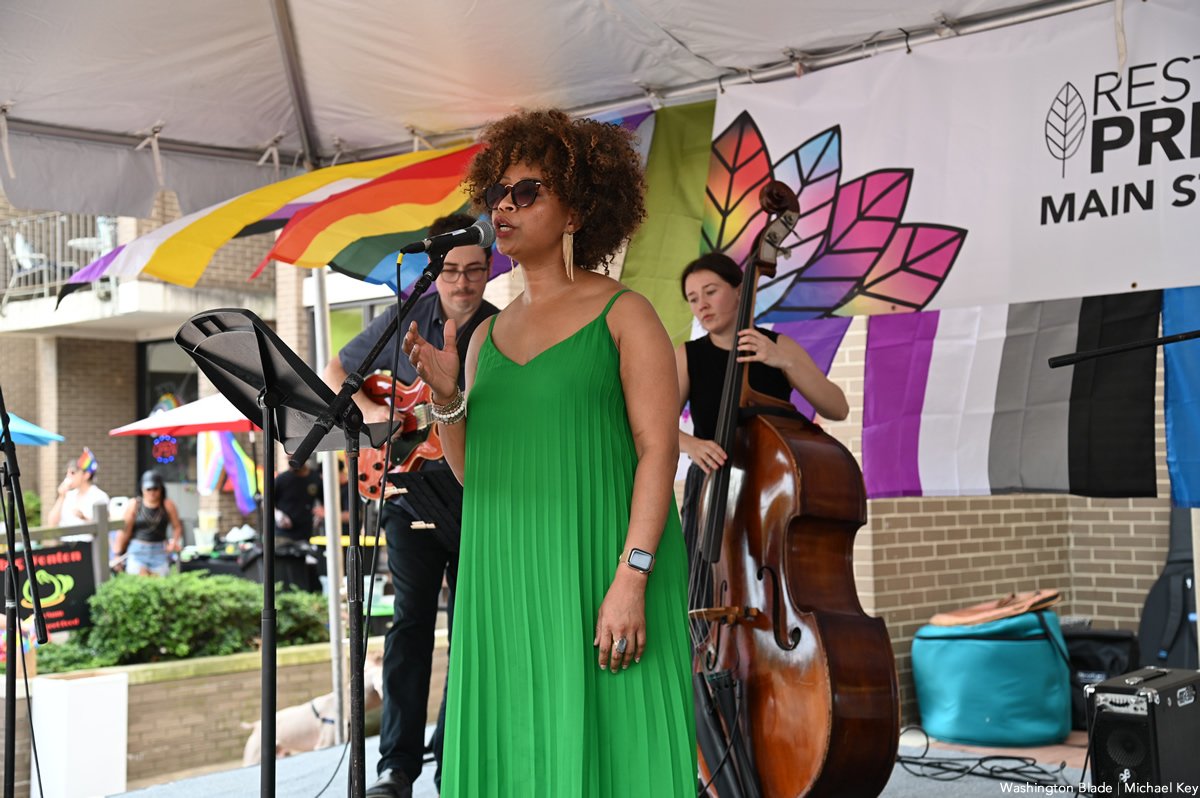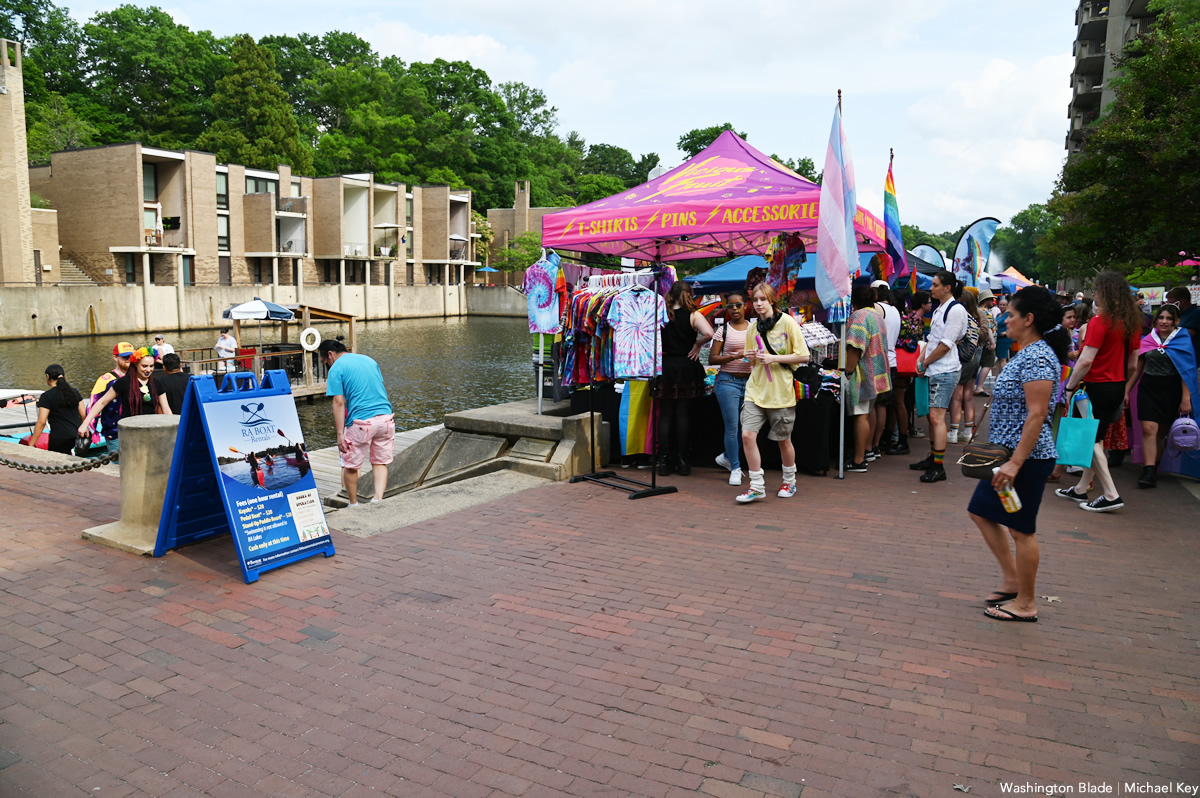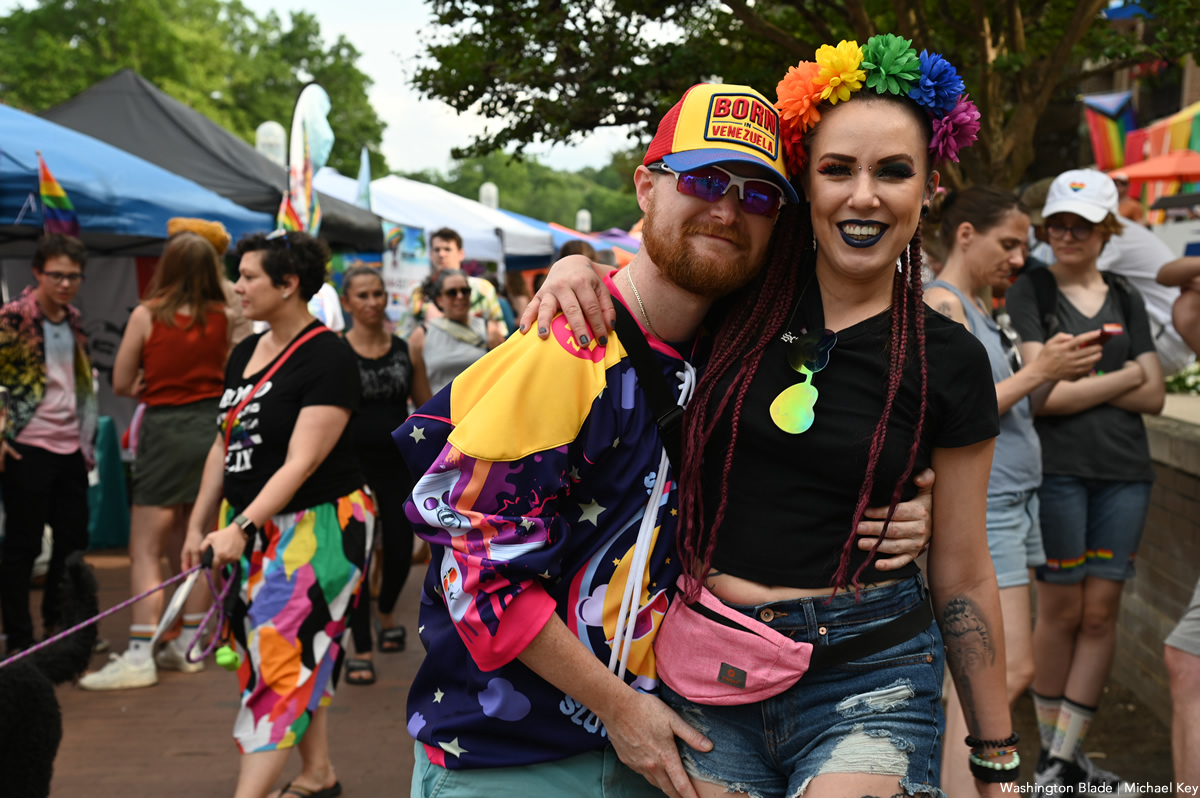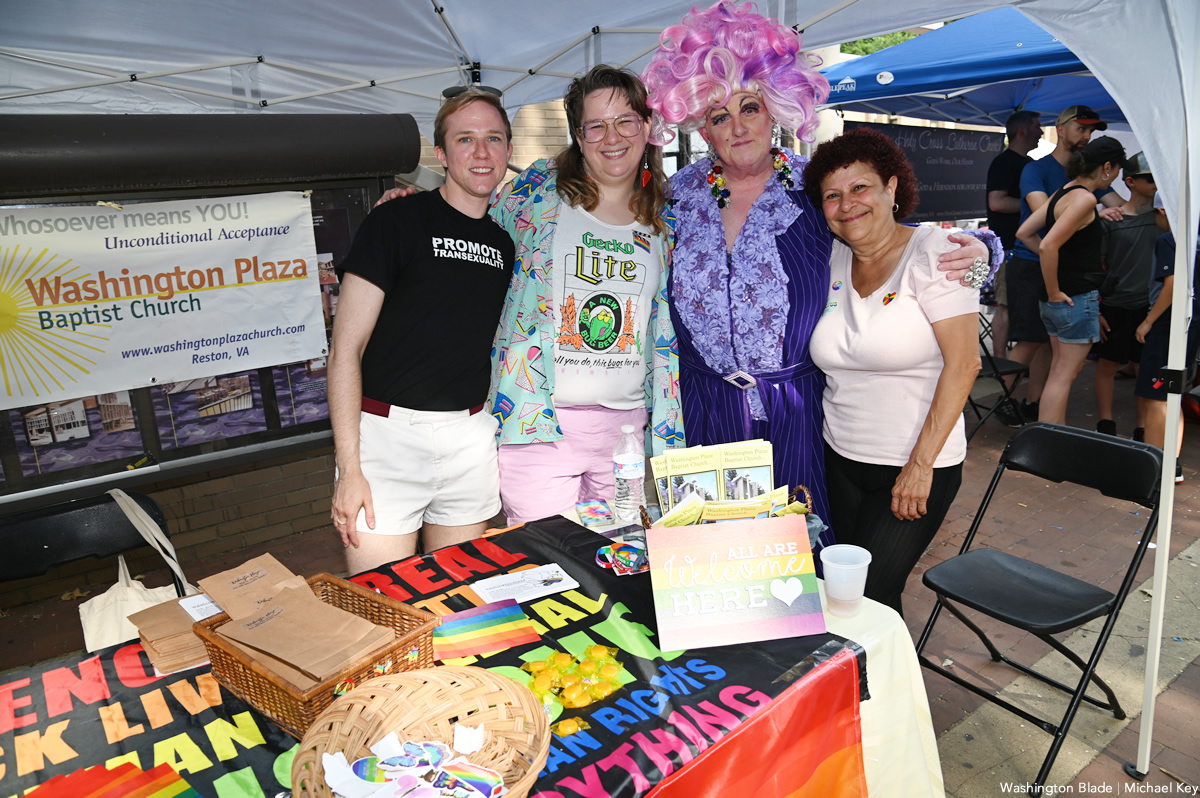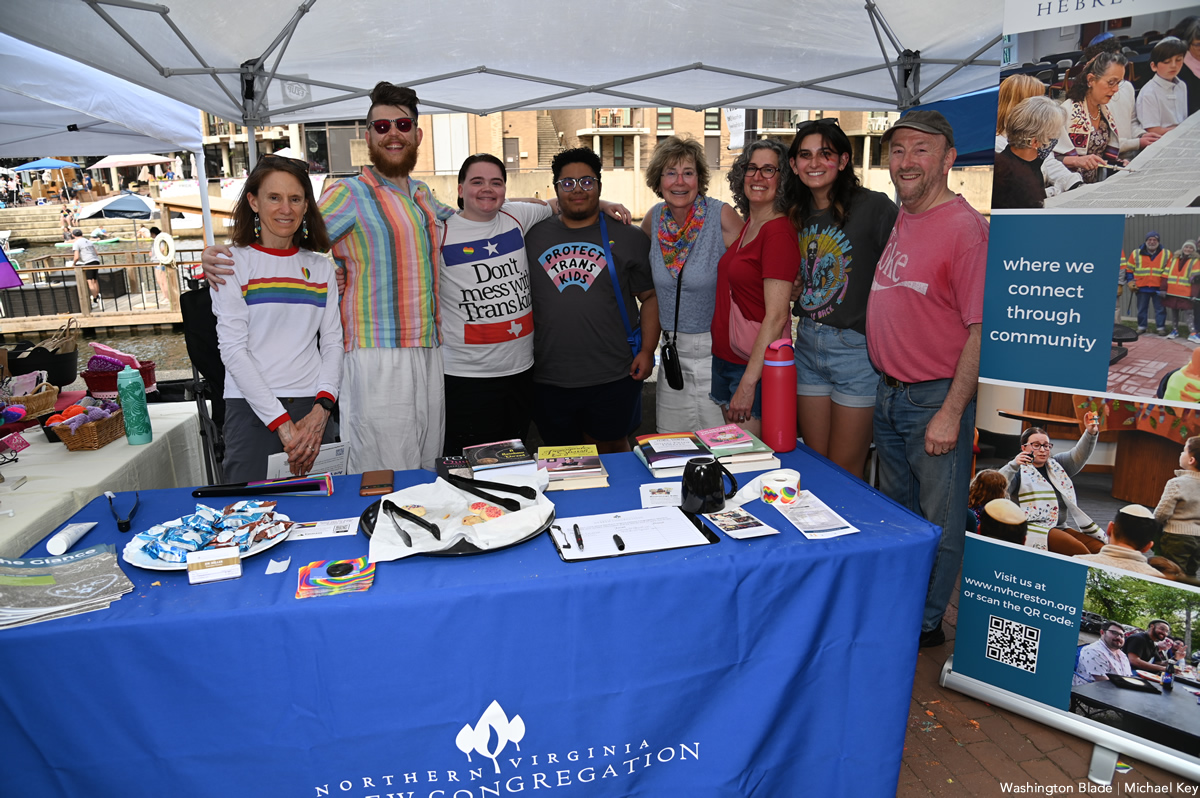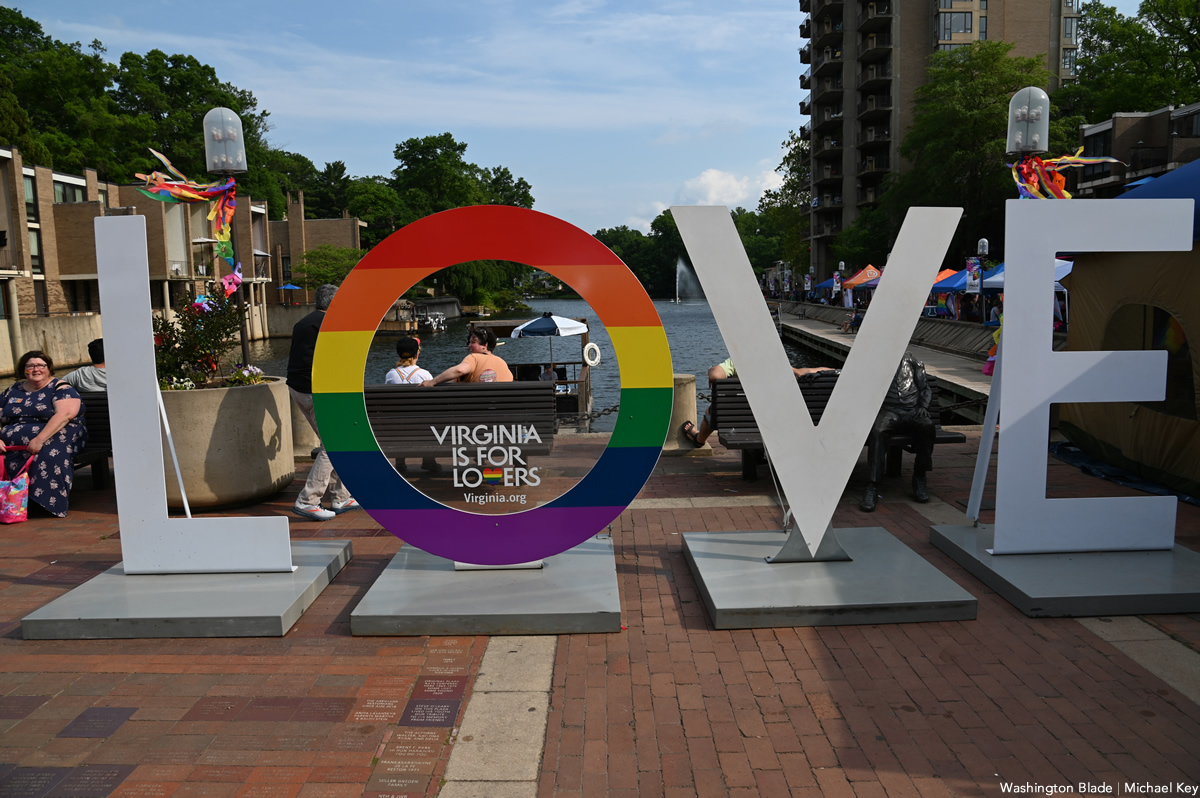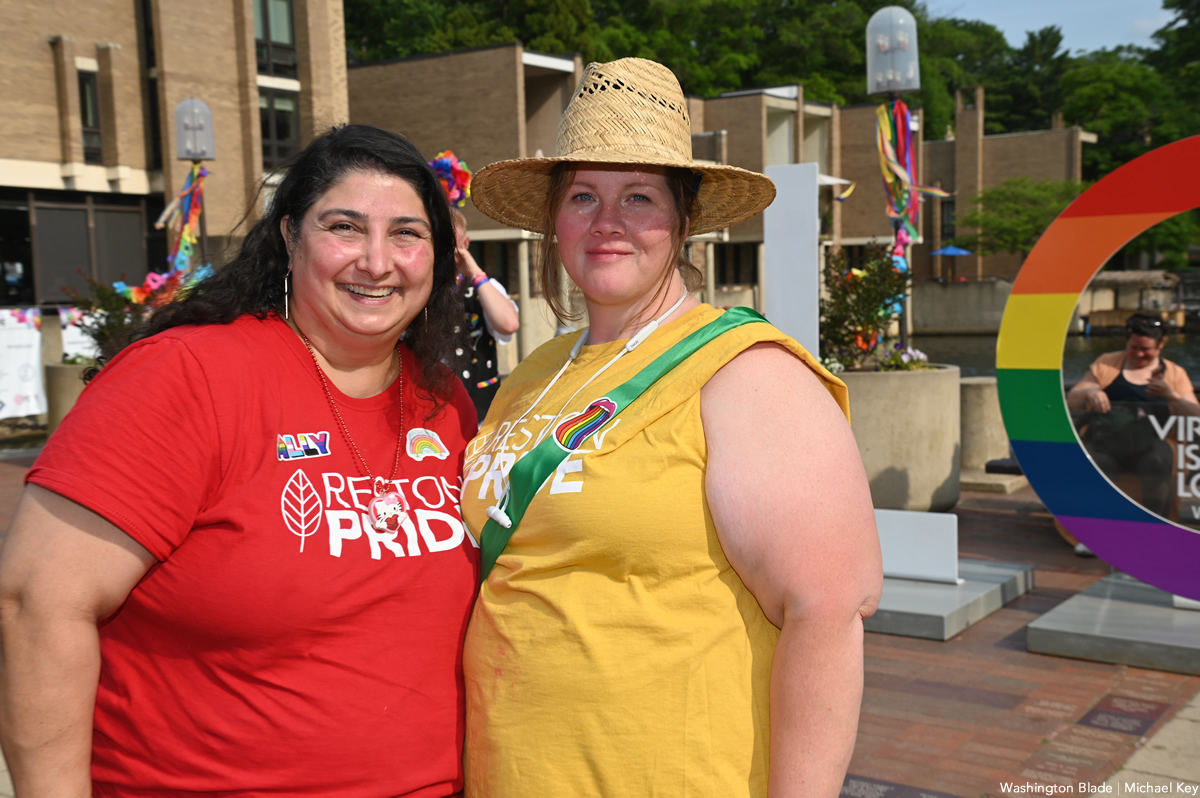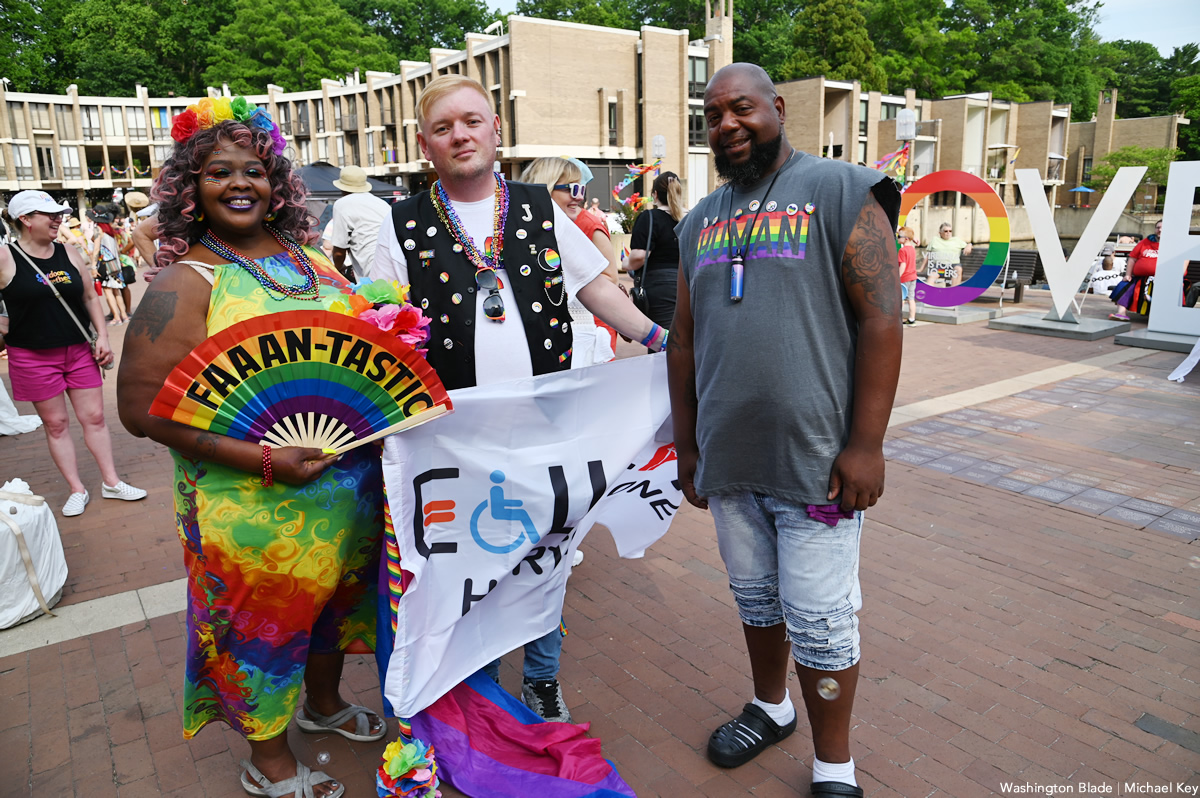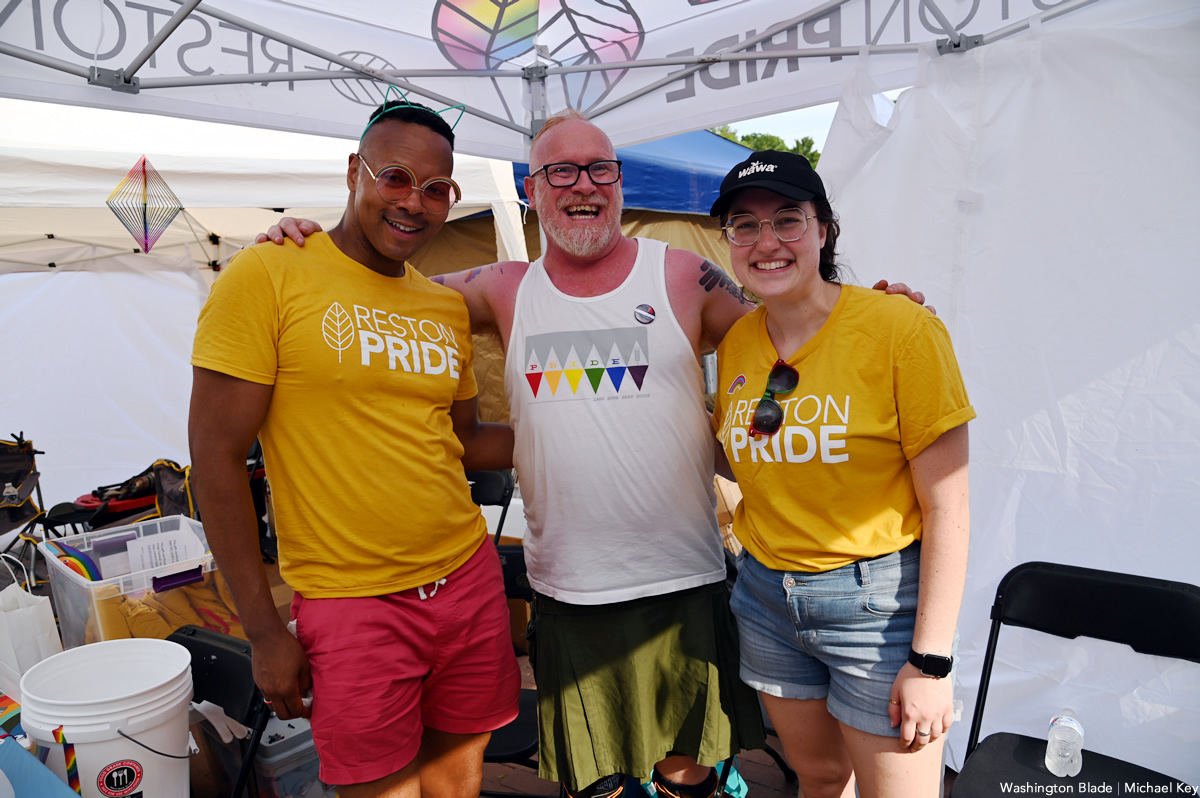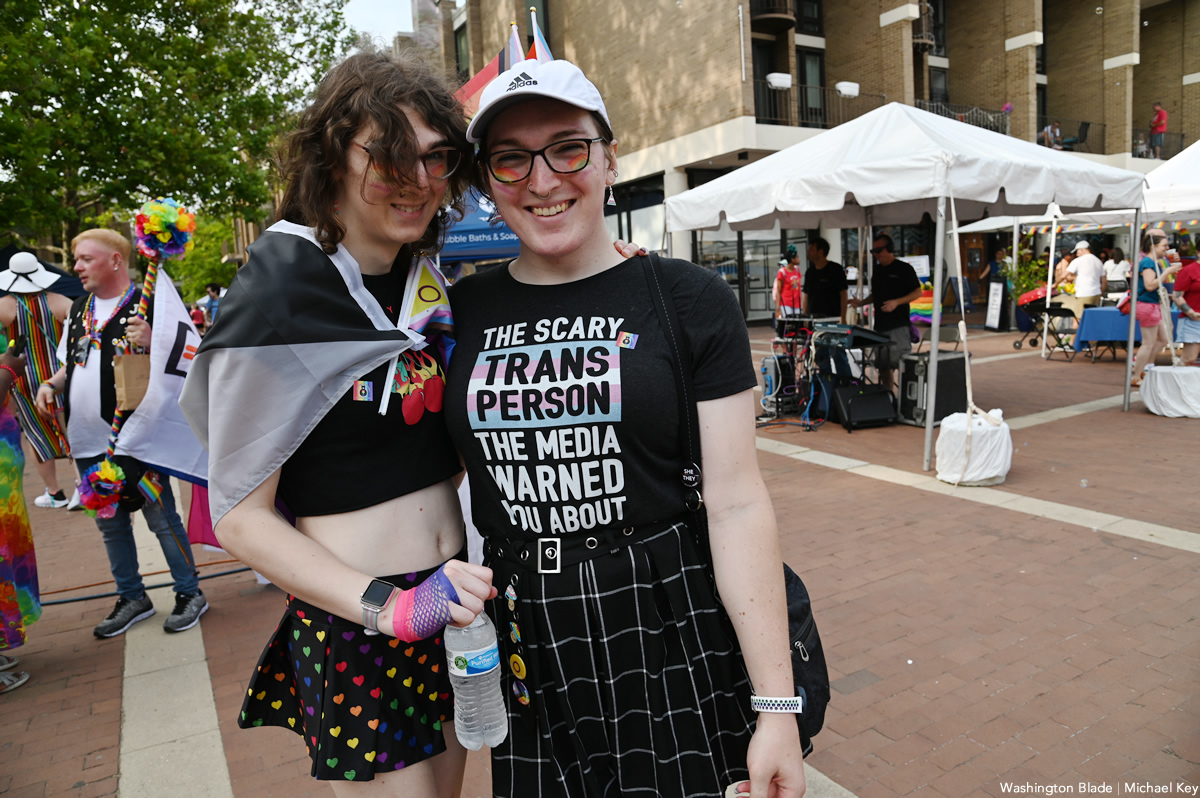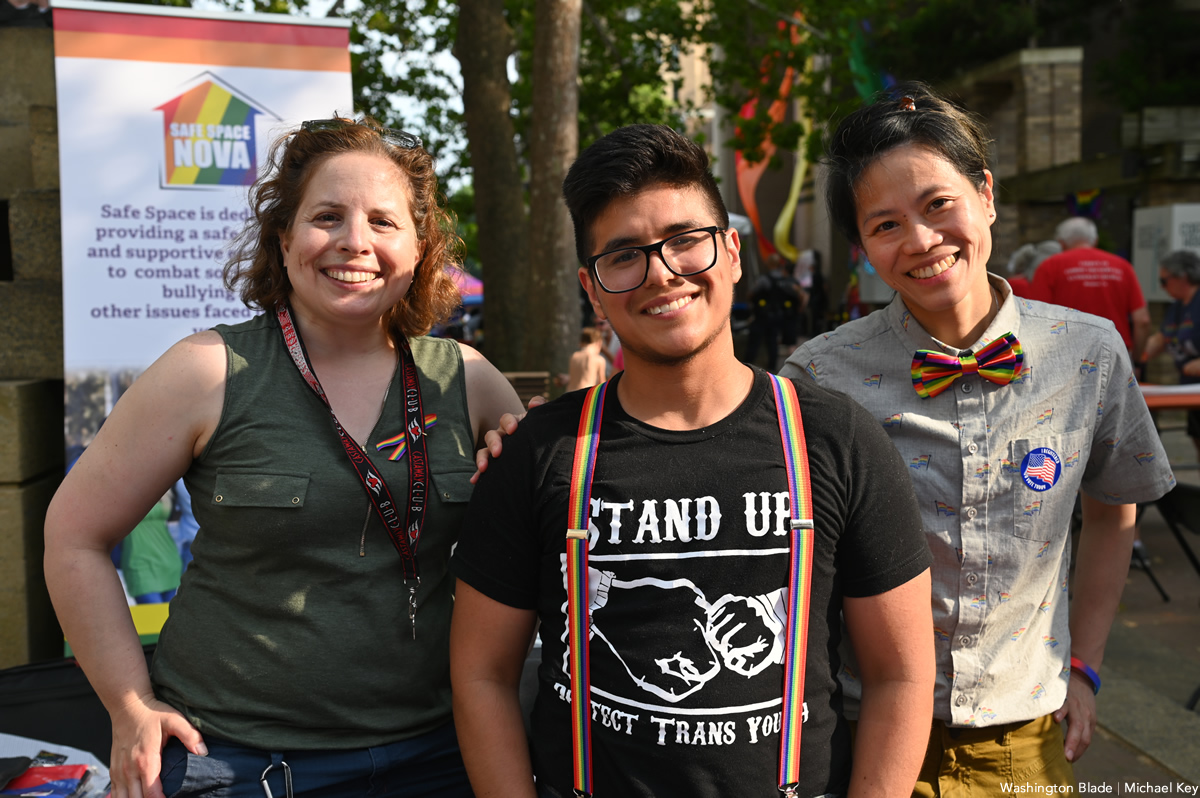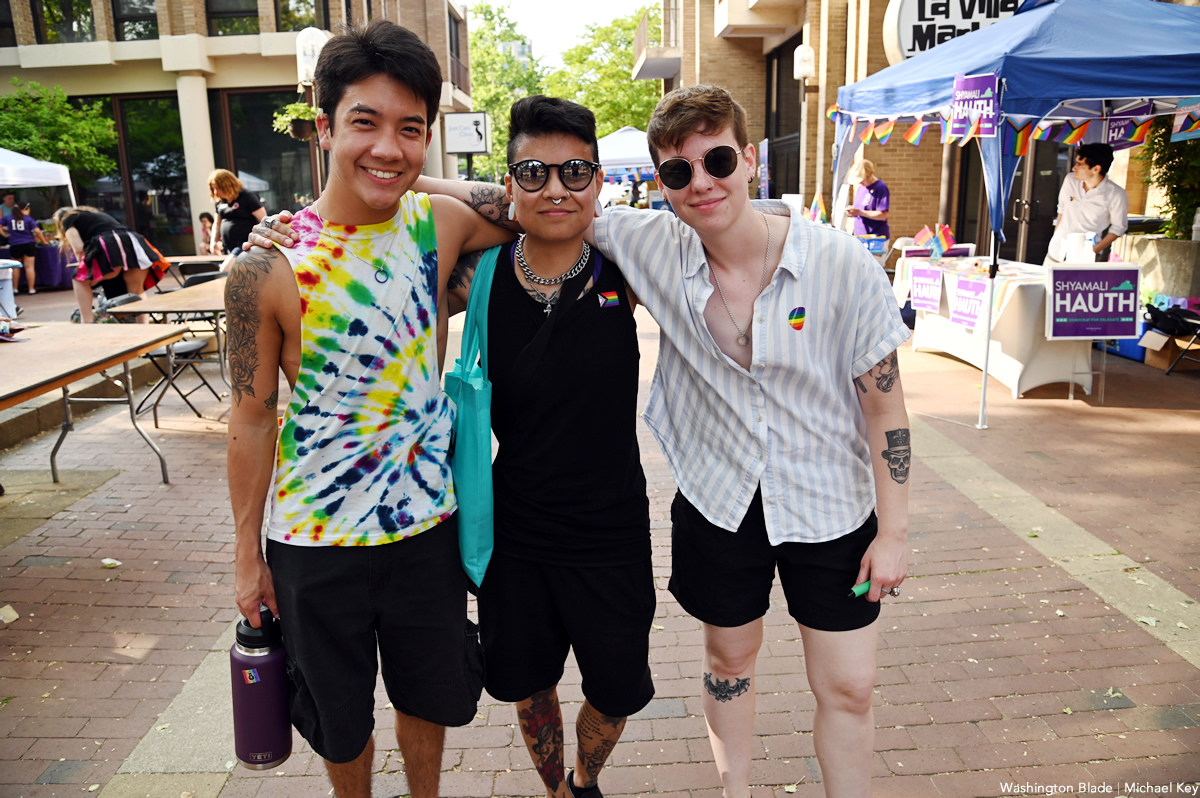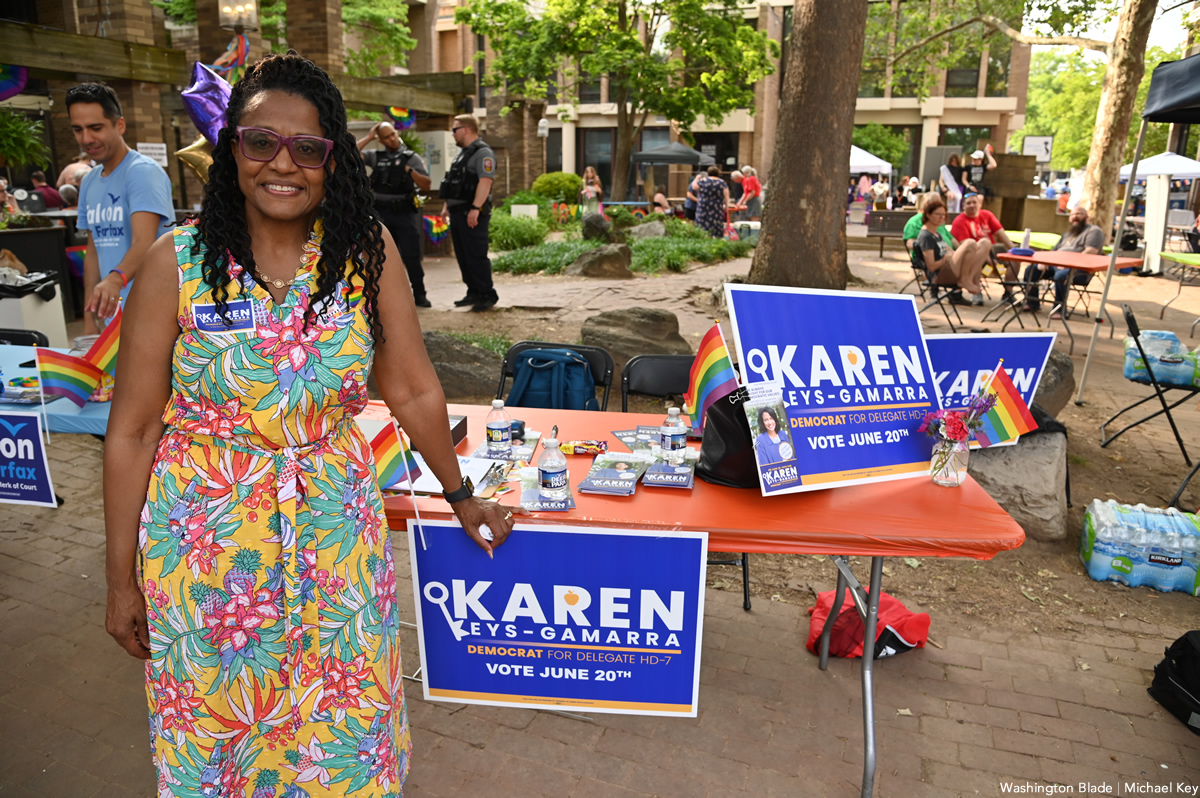 Covering @RestonPride for @WashBlade . @bettymusic performing: pic.twitter.com/sZaIlVANi8

— Michael Patrick Key (@MichaelKeyWB) June 3, 2023
PHOTOS: Alexandria Pride
Virginia city holds LGBTQ celebration at City Hall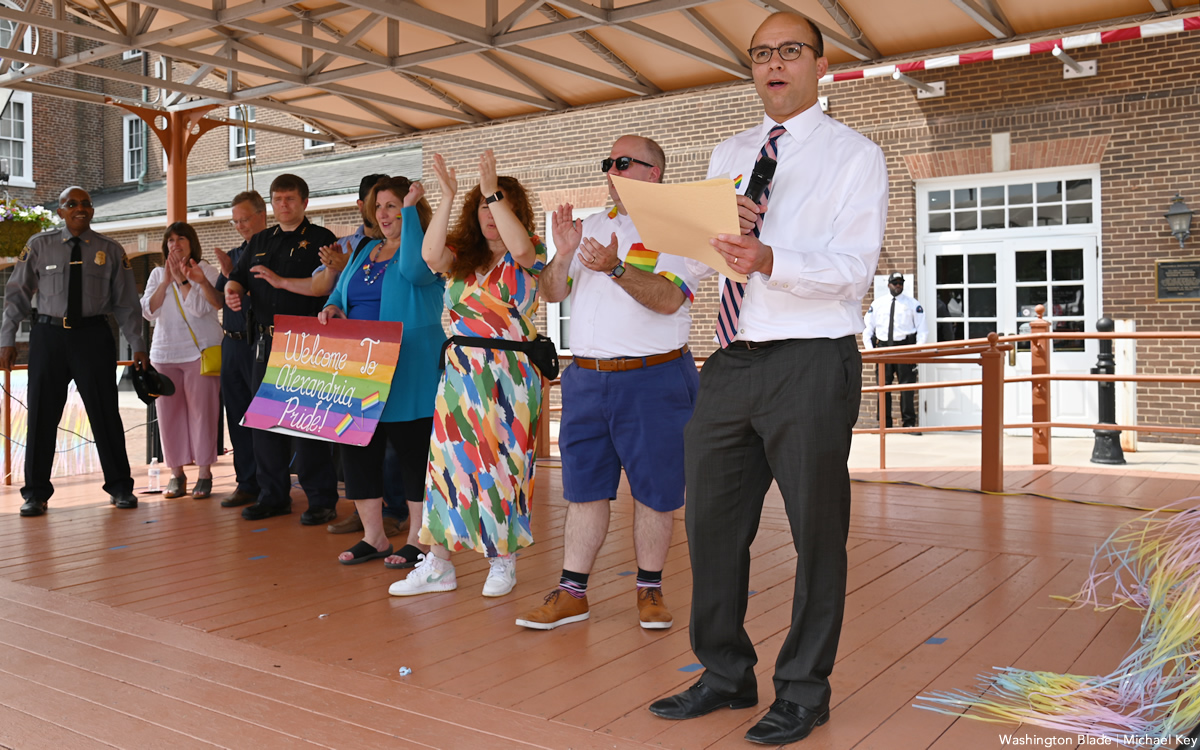 The City of Alexandria, Va. held its sixth annual LGBTQ Pride Festival at Alexandria City Hall on Saturday, June 3.
(Washington Blade photos by Michael Key)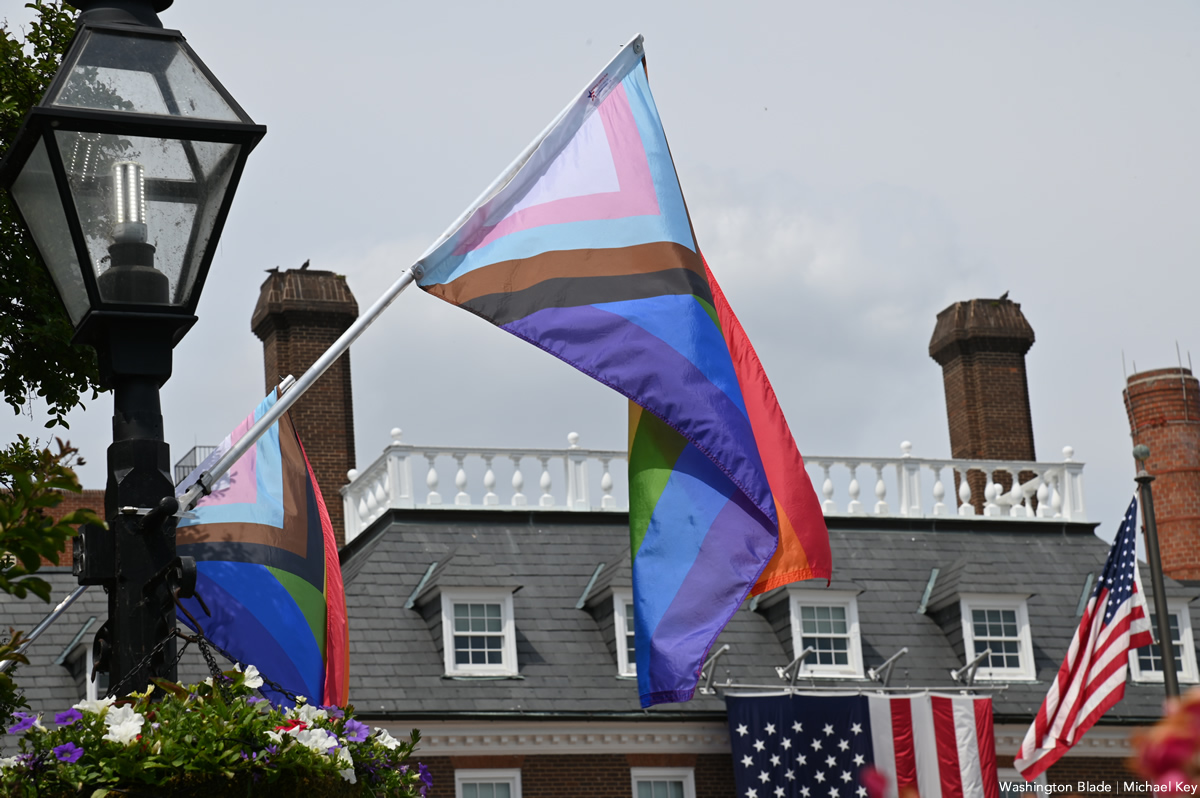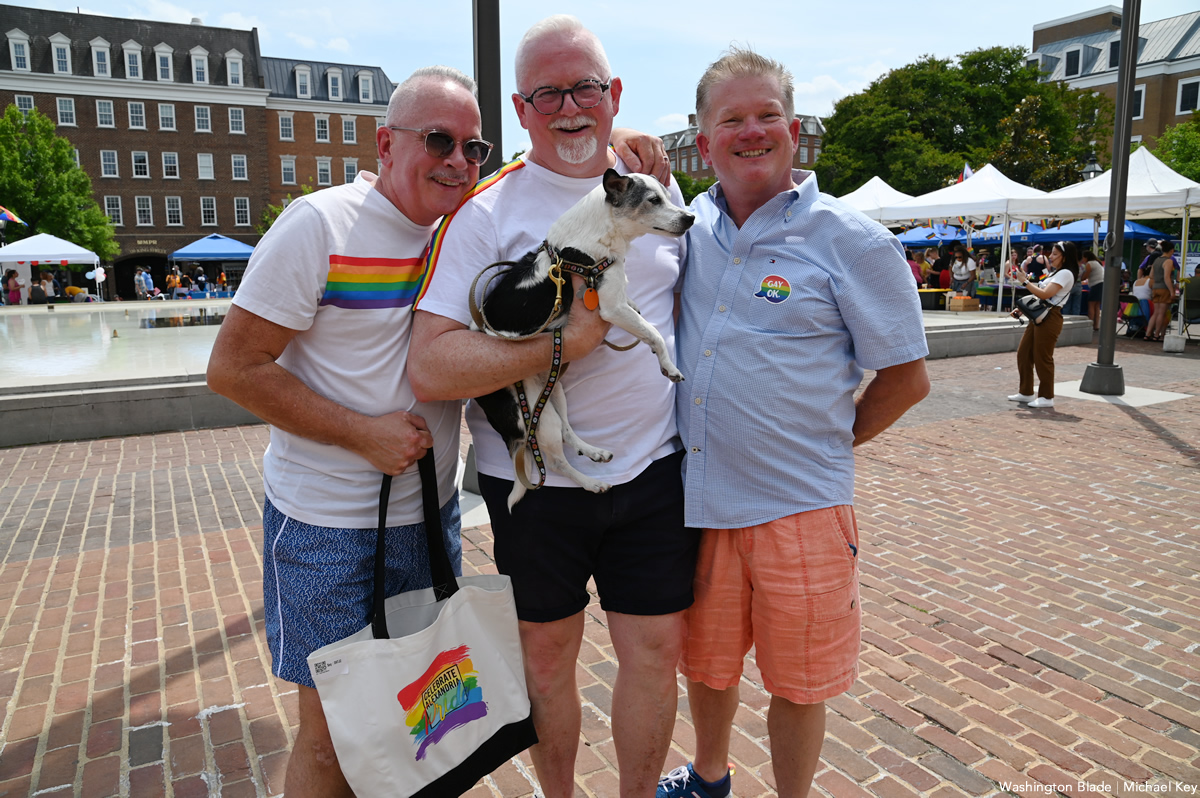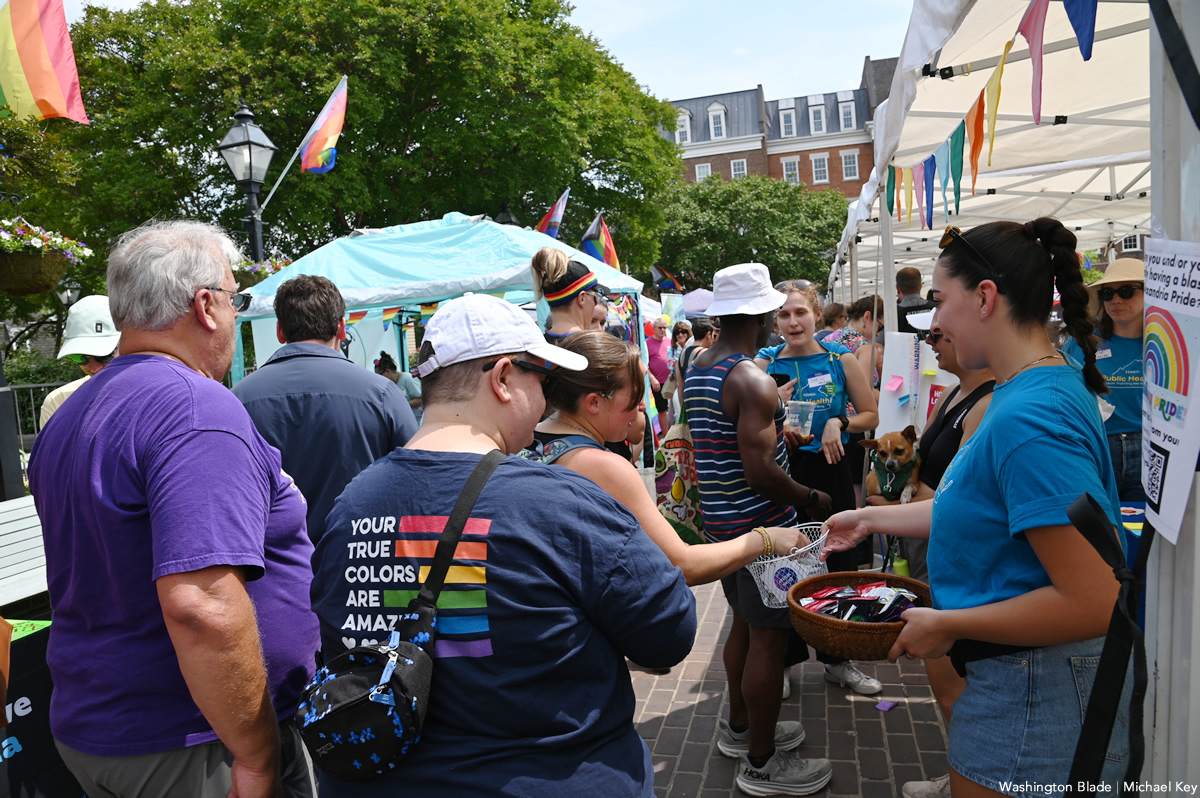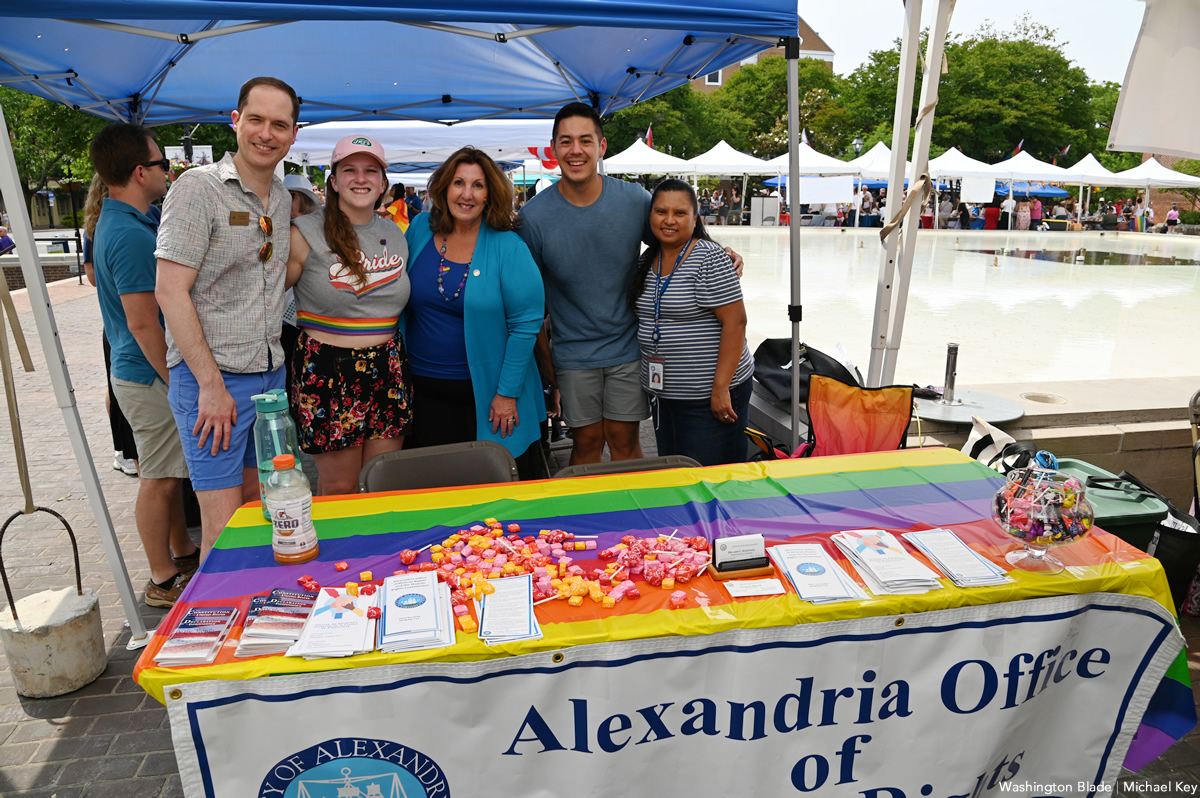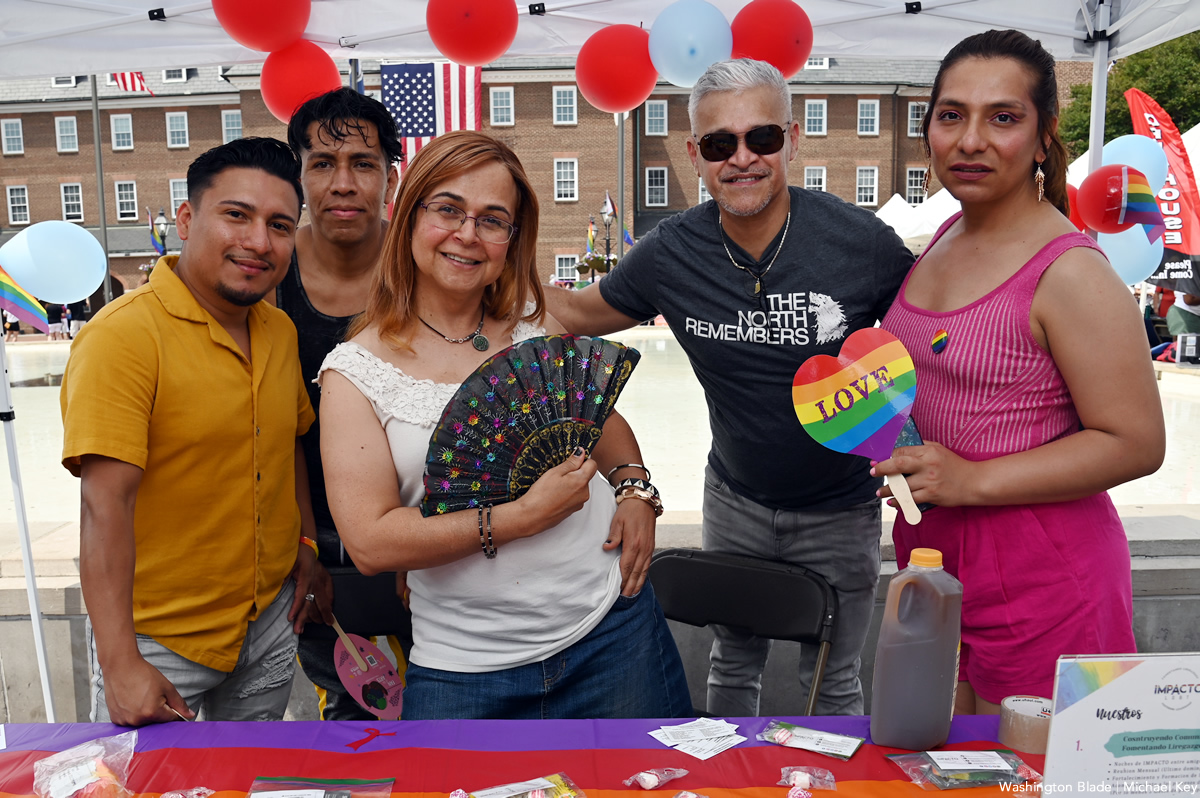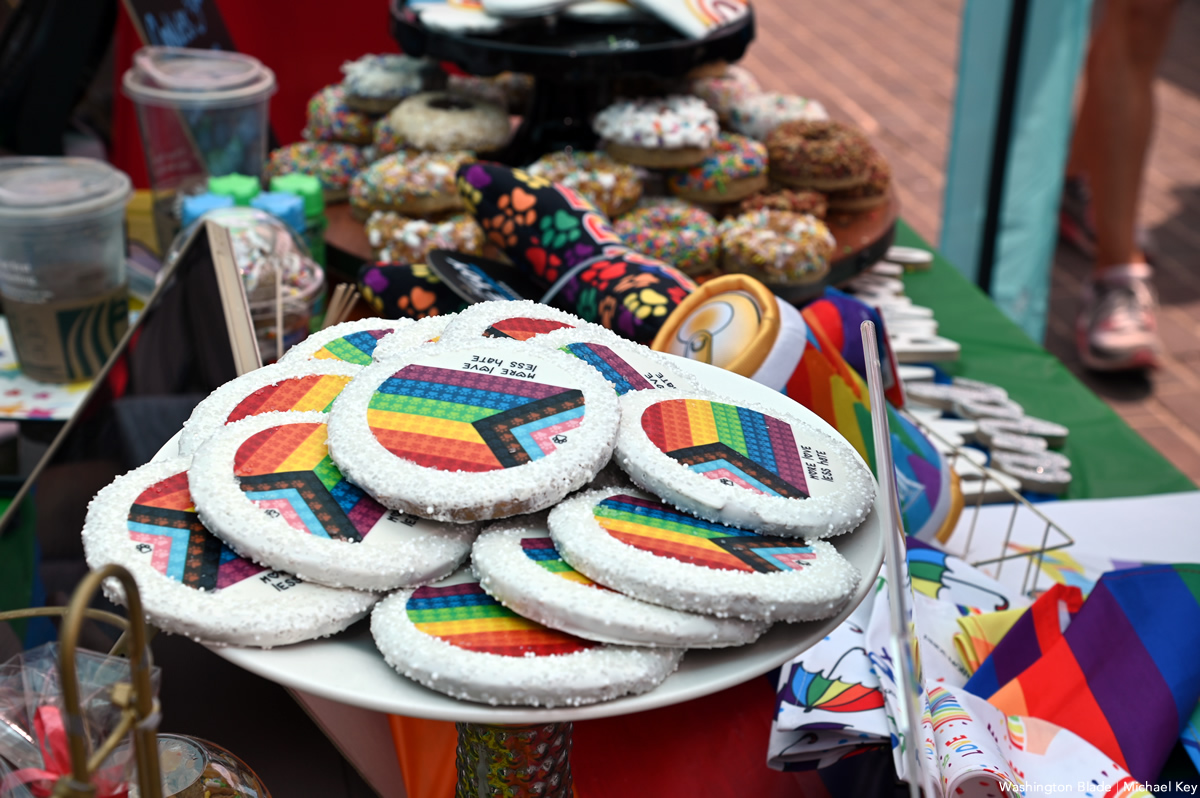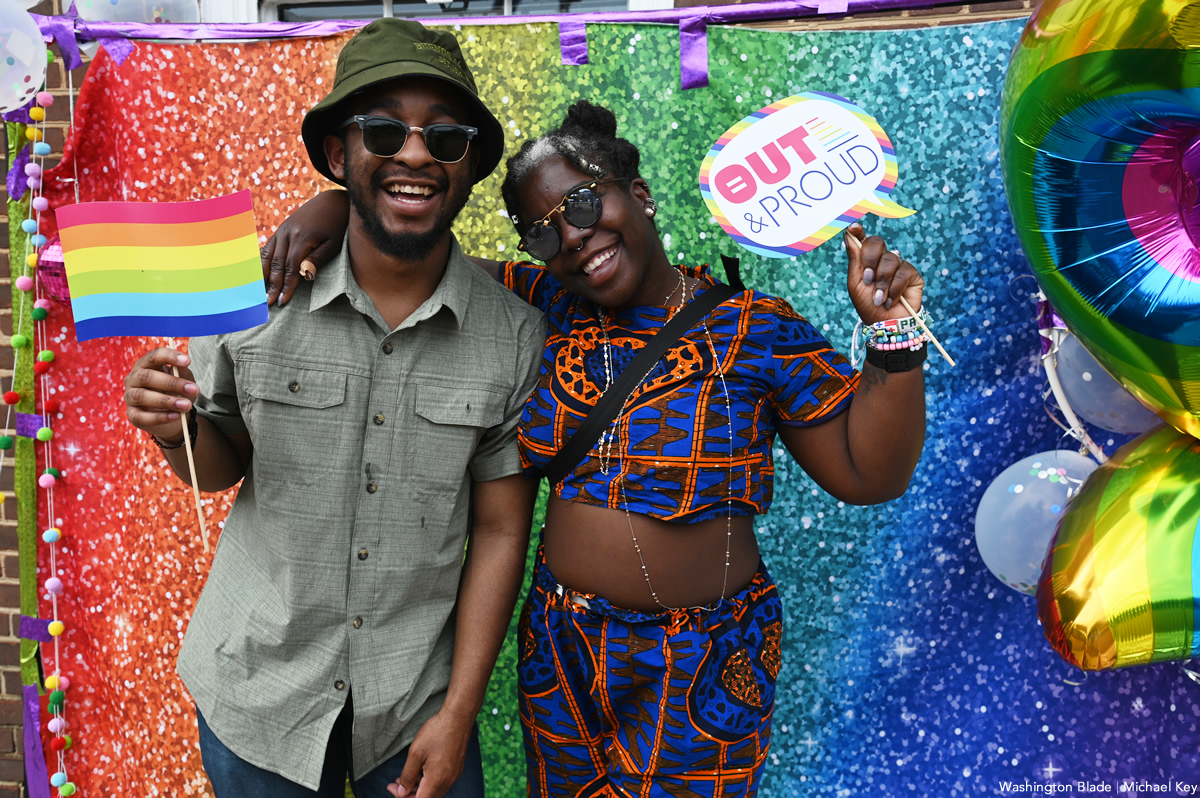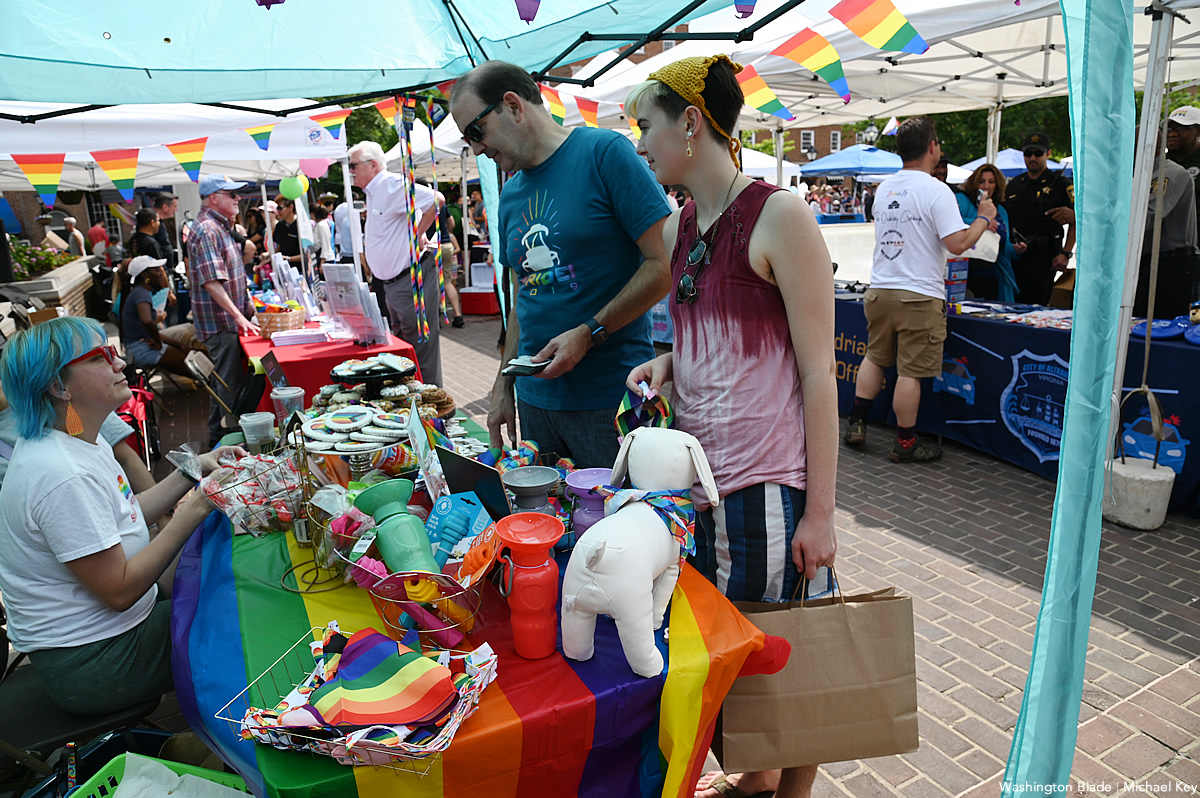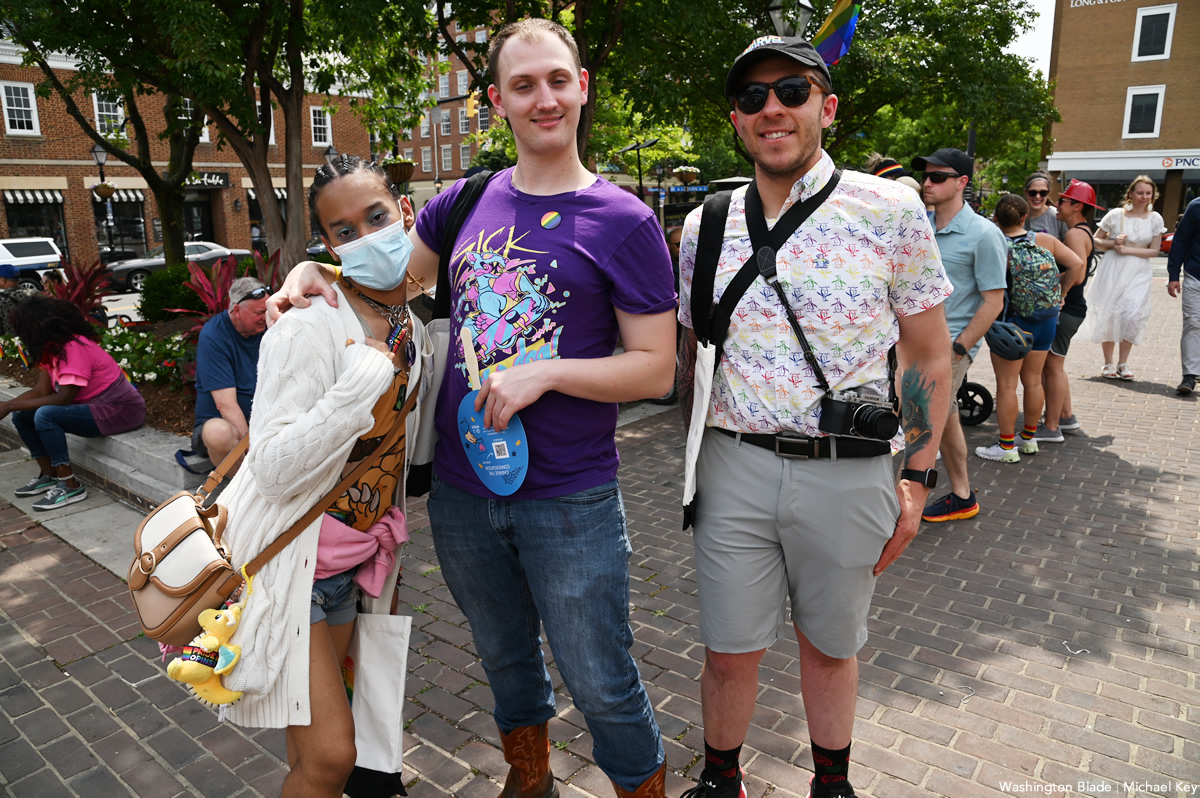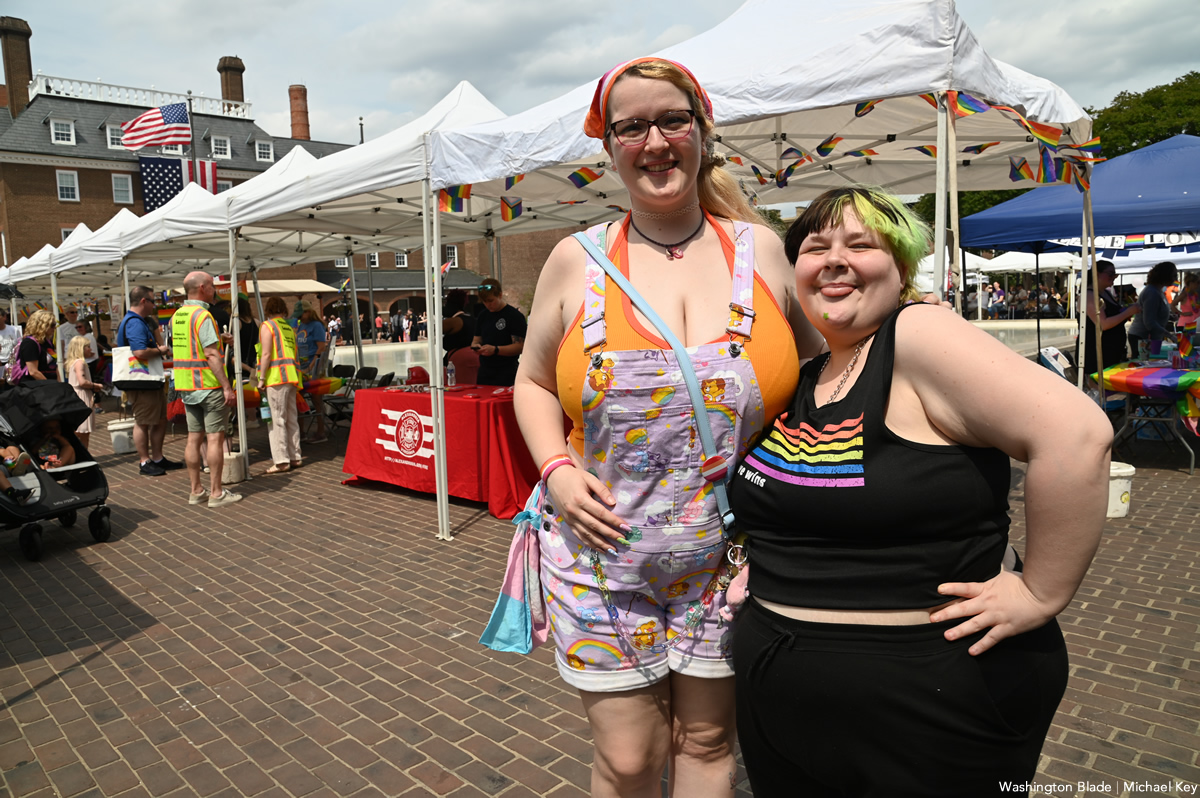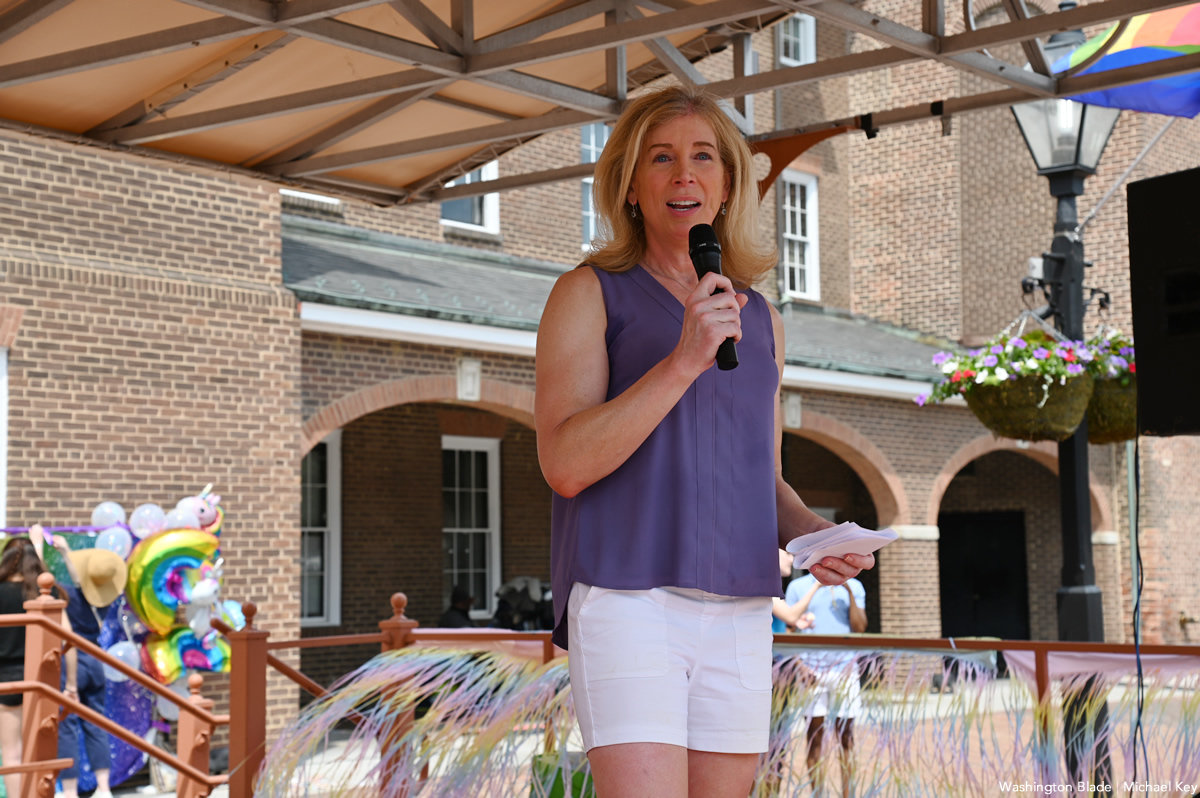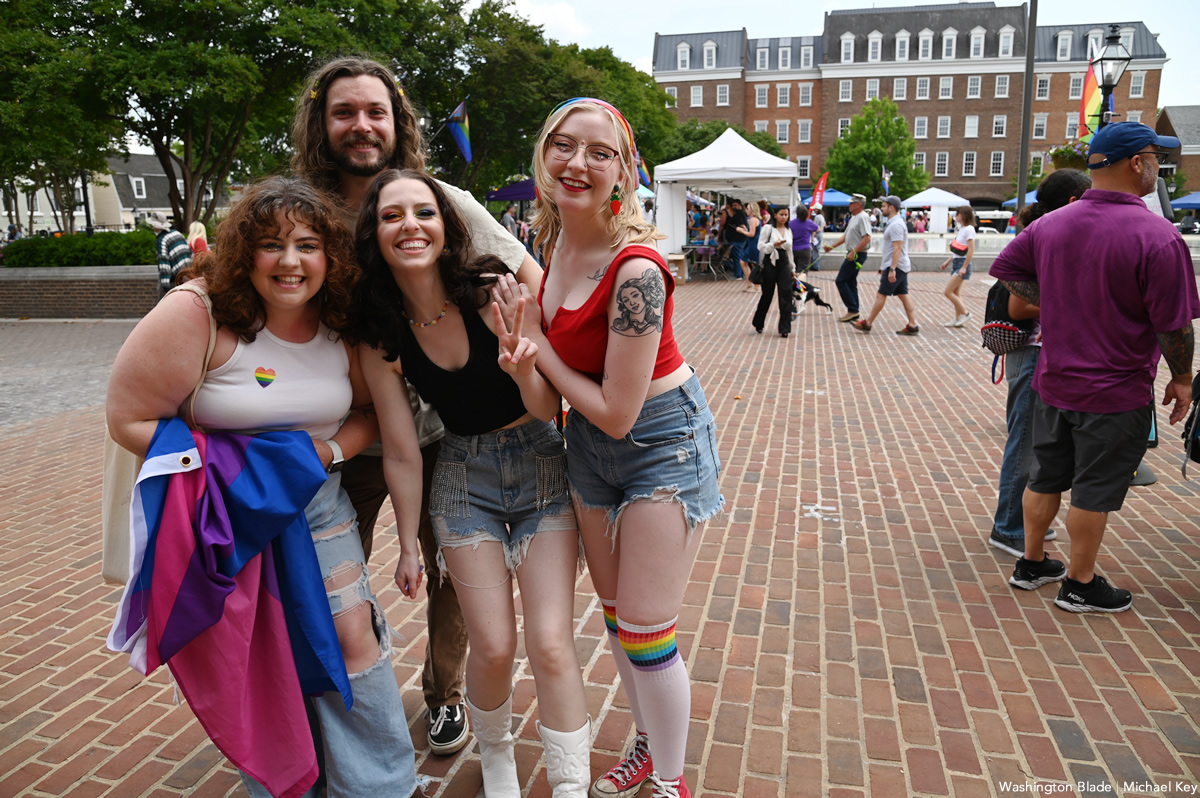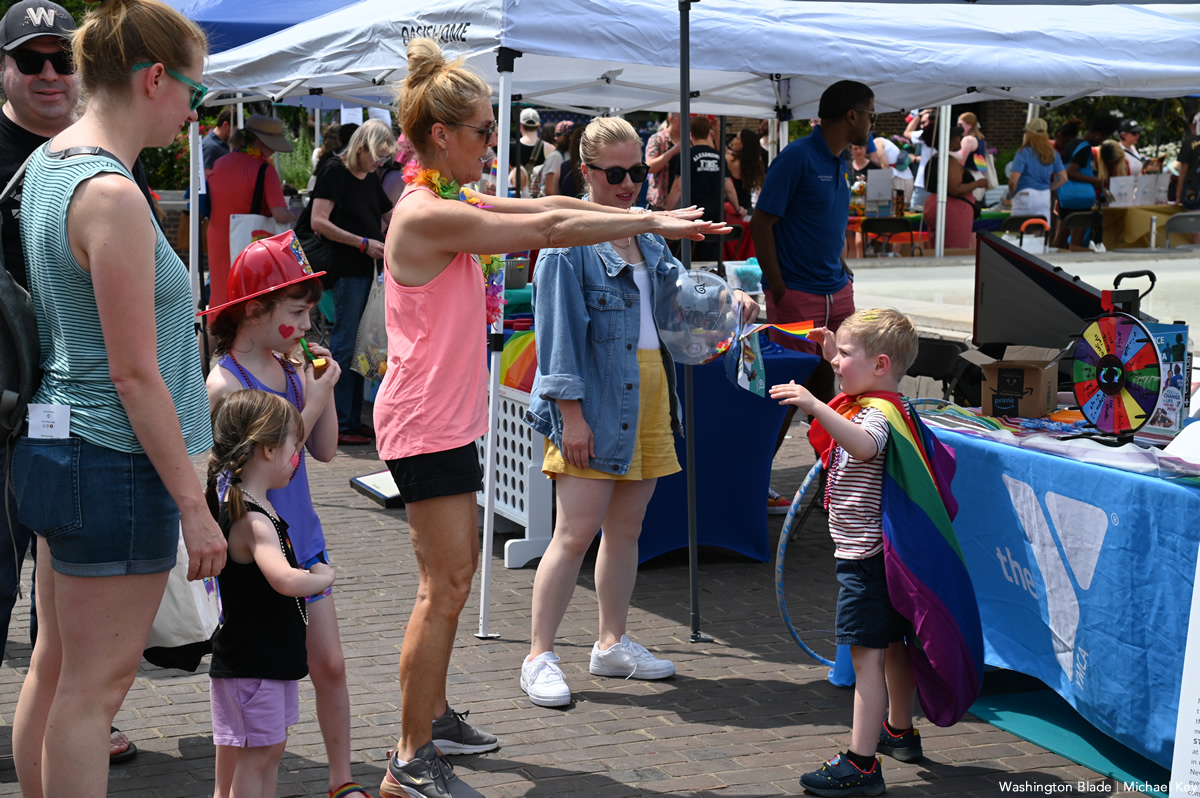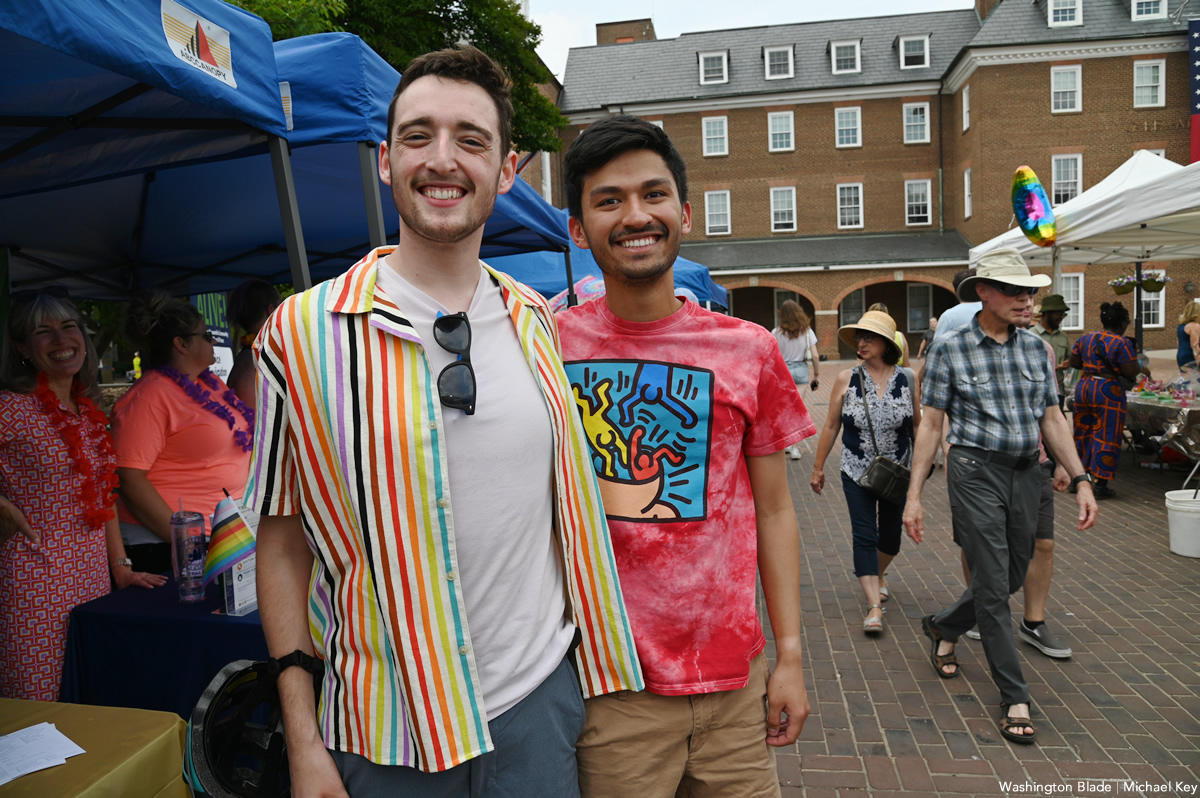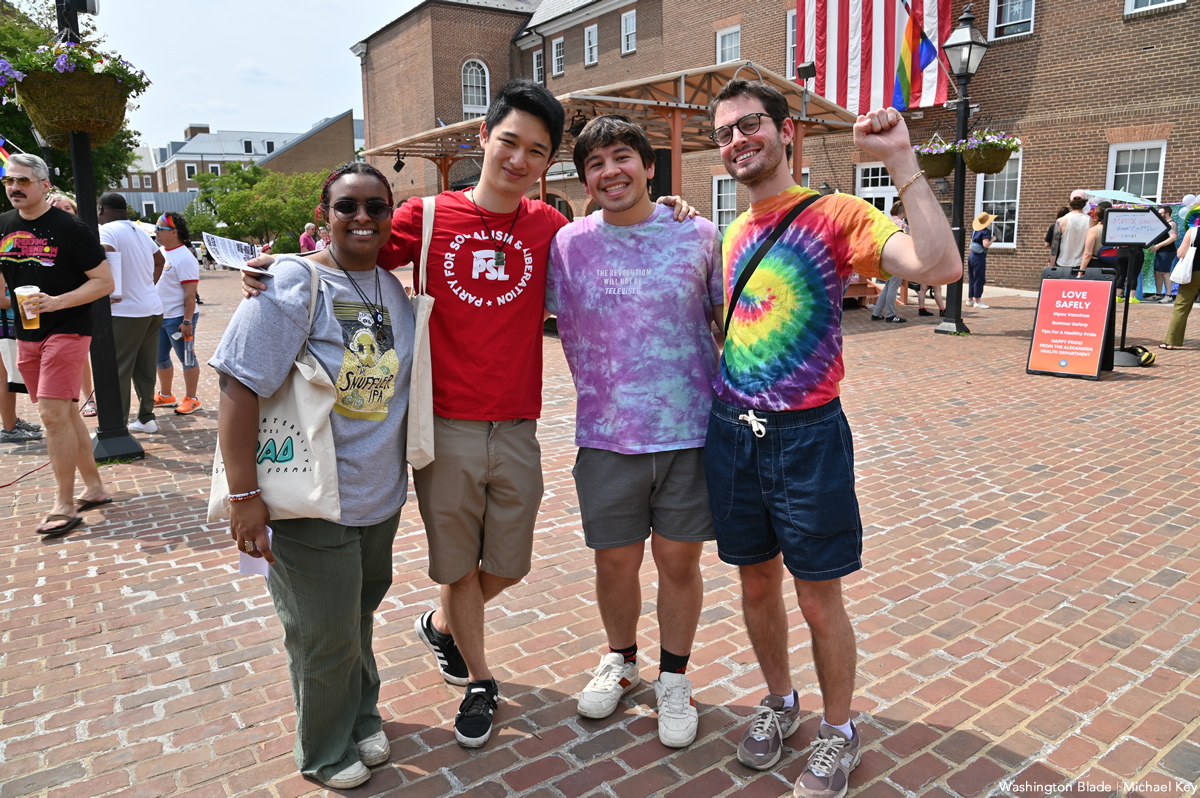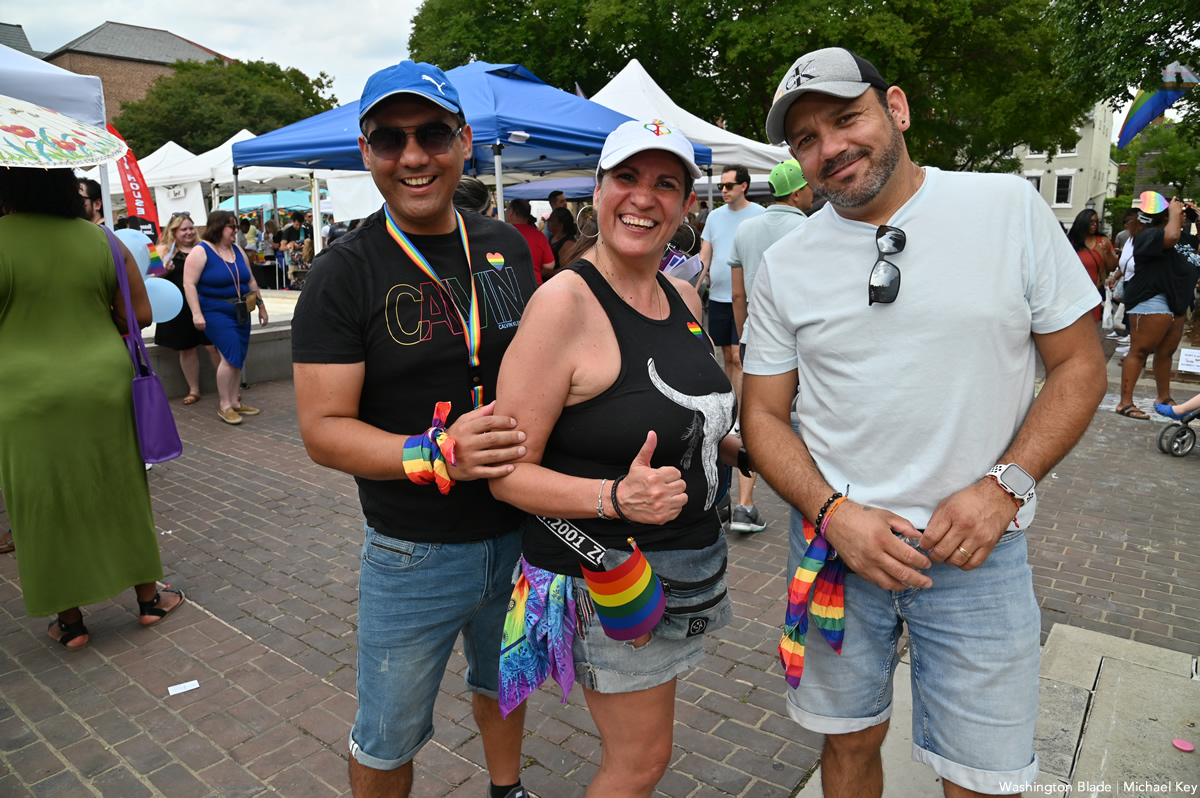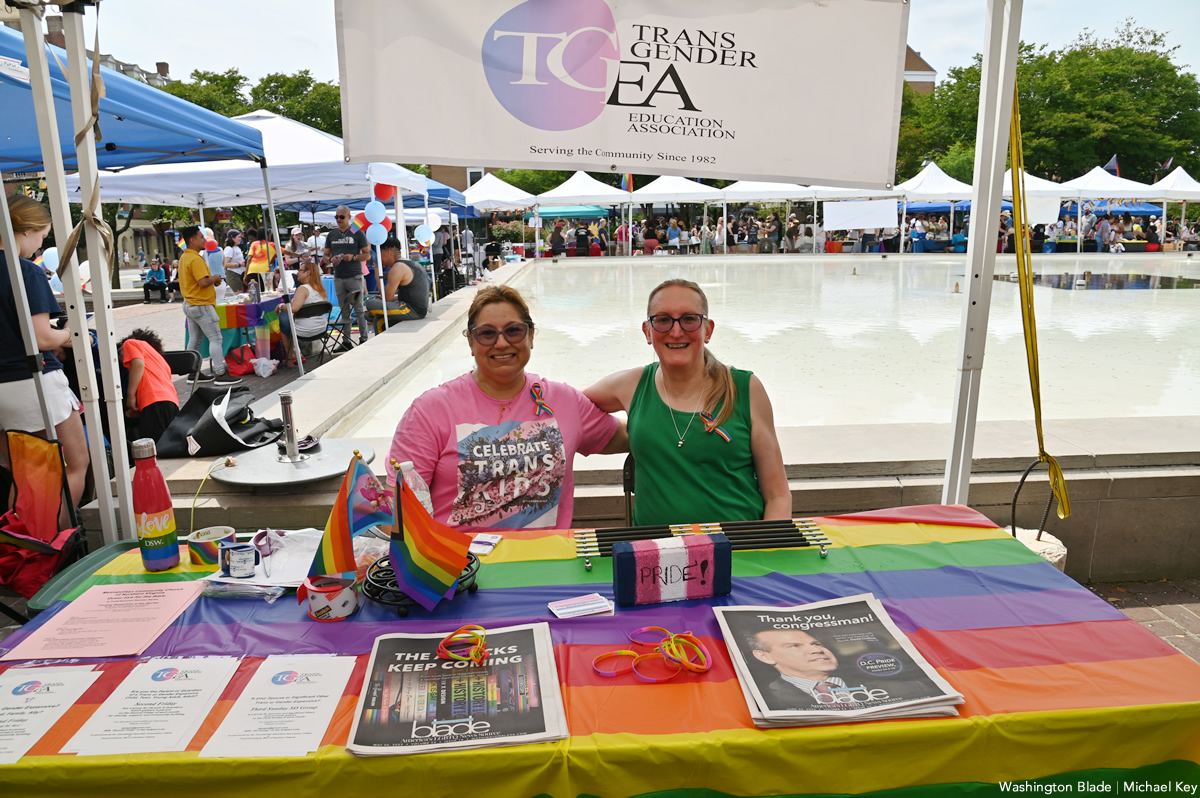 Covering Alexandria Pride for @WashBlade . #Pride #Pride2023 pic.twitter.com/bG0fJk24Lv

— Michael Patrick Key (@MichaelKeyWB) June 3, 2023