Virginia set to approve anti-gay adoption bill
White House expresses reservations over 'discriminatory' policies
Strong objections by LGBT rights advocates and reservations expressed by a White House spokesperson were brushed aside by the Virginia Legislature this week as it cleared for approval a bill that allows state-funded agencies to deny adoptions based on religious or "moral" grounds.
State Sen. Adam Ebbin (D-Alexandria), who is gay, said that although the words "sexual orientation" and "gay" or "lesbian" are not in Senate Bill 349, lawmakers clearly understand that it's aimed at justifying the denial of adoptions or foster child placement for gay people.
Supporters dubbed the measure the "conscience clause" bill, saying it would allow faith-based adoption agencies to exercise their conscience in deciding whether granting an adoption for certain individuals would violate their religious or moral beliefs.
"This would put into the law that they can be turned away," Ebbin said in discussing potential gay or lesbian adoptive parents "The issue is simple – whether or not state dollars should be used or taxpayers' funds should be used to fund discrimination in adoption and foster care."
The Republican-controlled Virginia House of Delegates voted 71-28 last week to approve the bill. A Senate committee approved the measure on Feb. 3, and the full Senate, which is also controlled by Republicans, was expected to approve the bill on Thursday.
Republican Gov. Robert McDonnell has said he plans to sign the bill if it reaches his desk.
The "conscience clause" adoption measure, introduced by Sen. Jeffrey McWaters (R-Virginia Beach), doesn't ban gay people from adopting or becoming foster parents. Ebbin and others familiar with the bill said it would not change existing state law that allows private agencies to approve gay adoptions and gay foster care placement if they wish to do so.
The legislation instead provides a state seal of approval to state-funded agencies that refuse to approve adoptions and foster care placement to a gay person or to other individuals based on religious or moral grounds, Ebbin said.
White House spokesperson Shin Inouye, when asked about the adoption measure by the Washington Blade, said President Obama believes adoption placement shouldn't be based on discrimination.
"Although the president does not weigh in on every single action taken by legislative bodies in our country, he has long believed that we must ensure adoption rights for all couples and individuals based on their interest in offering a loving home, not based on discriminatory and irrelevant factors," Inouye said.
"He recognizes that adoptive families come in many forms, and that we must do all we can to break down barriers to ensure that all qualified caregivers have the ability to serve as adoptive families," Inouye said.
As the "conscience clause" adoption bill was placed on a fast track for approval, separate bills that would ban job discrimination against state employees and ban adoption-related discrimination based on sexual orientation or gender identity died in committee in the Virginia Senate last week. Ebbin was among the lead sponsors of both bills.
On Feb. 1, one day before the Senate Committee on Rehabilitation and Social Services approved the conscience clause bill, it rejected an adoption non-discrimination bill that Ebbin introduced.
Ebbin's bill called for banning discrimination in adoption and foster care placement based on a list of categories, including sexual orientation and gender identity.
Two days earlier, the Virginia Senate's Committee on General Laws and Technology voted 8-7 along party lines to defeat an employment non-discrimination bill that Ebbin and Sen. Donald McEachin (D-Henrico County) introduced.
Senate Bill 263 called for protecting state employees from discrimination based on their sexual orientation or gender identity.
A similar bill introduced in the Virginia Senate passed in committee and in the full Senate in 2010 and 2011 when the Senate was controlled by Democrats. It died both years in the House of Delegates, which was Republican controlled.
Democrats lost control of the Senate in the November 2011 election, which left the Senate equally divided between Democrats and Republicans. The state's Republican lieutenant governor, who has authority to cast a tie-breaking vote, effectively placed control of the Senate in the Republicans' hands.
That enabled Republicans this year to gain an 8-7 majority on the General Laws and Technology Committee, which had jurisdiction over Ebbin's employment non-discrimination bill.
A report released on Monday by the Williams Institute, a think tank affiliated with the University of Southern California's Law School, says the conscience clause adoption bill, if enacted, could result in the expenditure of millions of dollars more by the state for its adoption and foster care services.
The report, written by Gary Gates, an expert on U.S. Census data pertaining to gays, estimates that 1,700 adopted children and 300 foster children are currently being raised by single lesbians and gay men in Virginia.
"If this legislation were to pass, families such as these may find it more difficult to serve as adoptive or foster parents, resulting in more children in congregate [state-run] care or more children remaining in foster care for longer periods of time," the report says. It says the state saves nearly $30,000 per year for each child adopted out of the foster care system, and that savings would be lost if fewer gays were to adopt.
James Parish, executive director of Equality Virginia, a statewide LGBT advocacy group, said the decision by the General Laws and Technology Committee to defeat the employment non-discrimination bill indicates that LGBT people are being treated as "second-class citizens in Virginia.
"Virginia is one of only 20 states where you can still be fired from a state or local job simply because of your sexual orientation or gender identity," he said.
"The reality undercuts the Commonwealth's ability to recruit the best and the brightest to be our college professors, our teachers and our other public employees," he said.
Comings & Goings
Cummings joins White House Office of National Cyber Director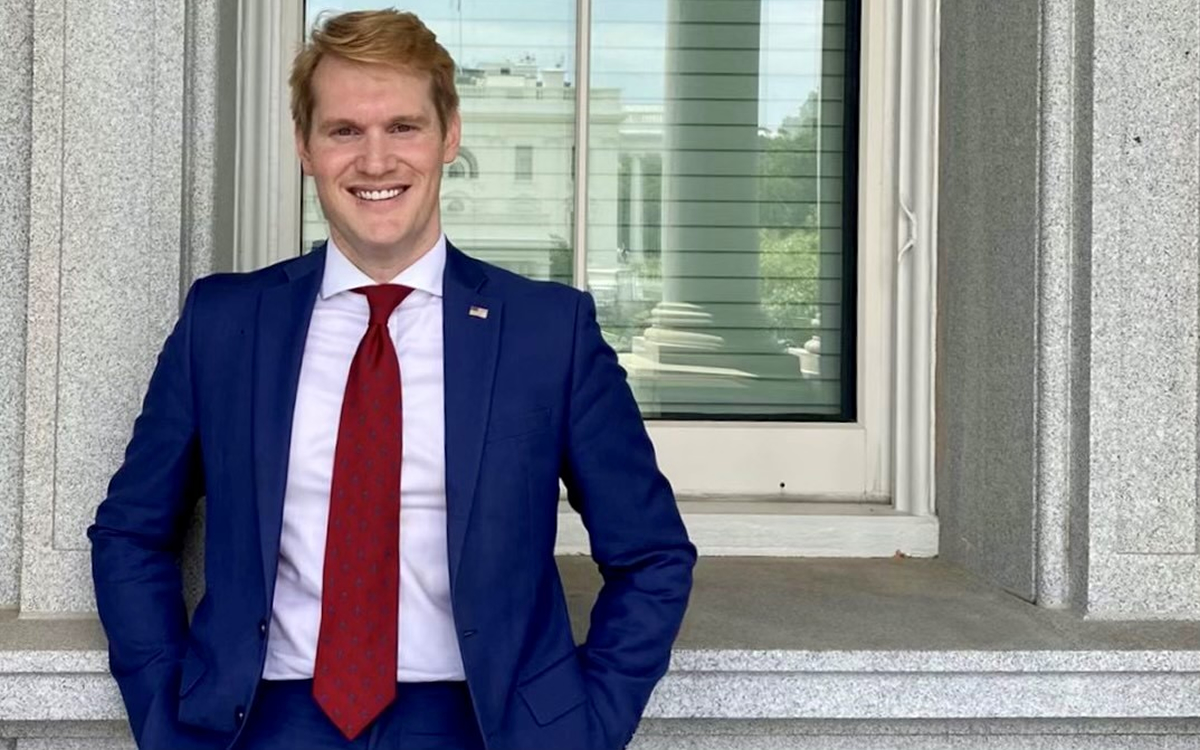 The Comings & Goings column is about sharing the professional successes of our community. We want to recognize those landing new jobs, new clients for their business, joining boards of organizations and other achievements. Please share your successes with us at: [email protected]. 
Congratulations to John Cummings on joining the Office of the National Cyber Director at the White House as Director of Supply Chain and Technology Security. Upon getting the position, he said, "I am beyond thrilled to join the growing team at the National Cyber Director's Office and bring my experience to our mission of mitigating the cyber threats facing our nation and ensuring every American can enjoy the full benefits of the digital ecosystem. It is truly a privilege to work with this incredibly brilliant and collegial group of cyber experts." 
Prior to joining the White House, Cummings served as Associate General Counsel at the Office of the Director of National Intelligence (ODNI). Before that role, he served as interim Chief Counsel for ODNI's National Counterintelligence and Security Center and as Associate General Counsel for the Office of the Inspector General of the Intelligence Community.
He has provided legal advice and counsel on matters of government-wide and interagency policy and national security in the areas of executive authority, cyber, constitutional law, civil rights and civil liberties, legislative affairs, and international cooperation. He has worked on recruiting LGBTQ, women, and minority applicants for government roles in national security and is experienced in public relations, stakeholder relationships, and international partnerships.
Cummings began his career clerking for the Honorable Ivan L.R. Lemelle, U.S. District Court for the Eastern District of Louisiana, and also clerked for the House Committee on Homeland Security and the American Bar Association's Standing Committee on Law and National Security.
He attended Villanova University where he received a bachelor's degree in English. He earned his J.D. from Loyola Law, New Orleans, and his LL.M. in National Security Law from Georgetown Law.
Abortion rights in post-Roe Maryland, Delaware
Practice generally legal, with some restrictions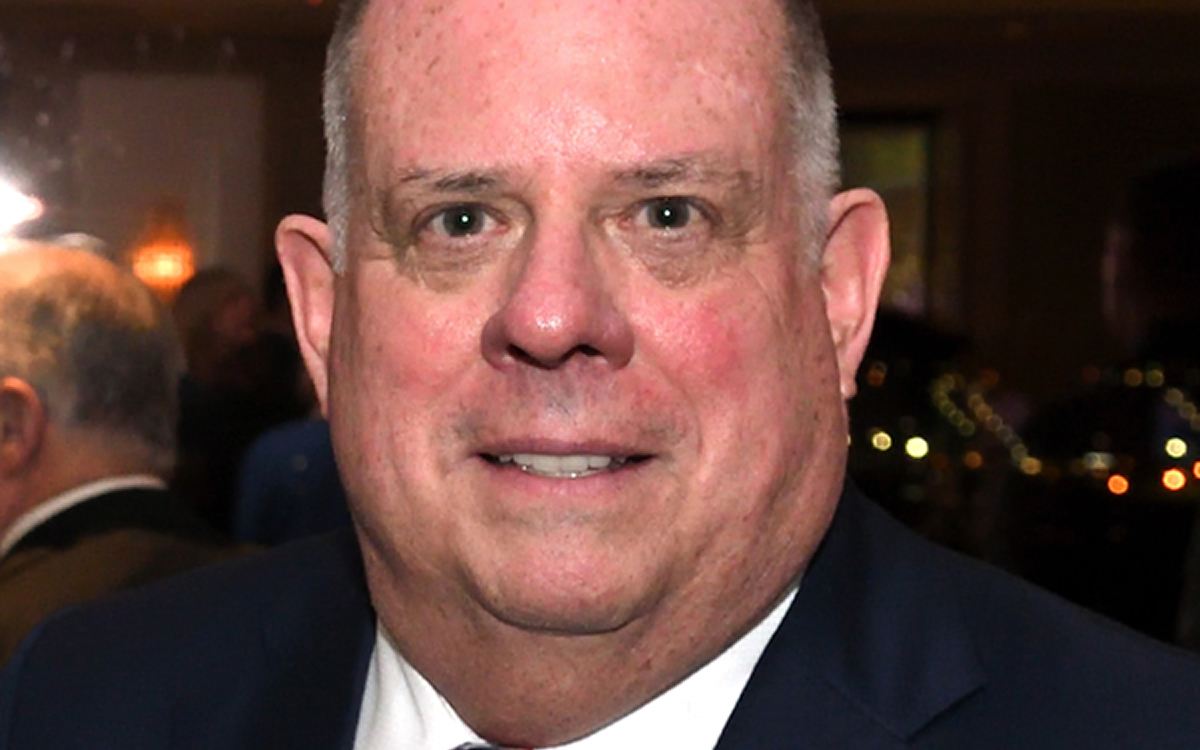 The U.S. Supreme Court on Friday overturned Roe v. Wade, which in 1973 found that the decision to receive an abortion was generally protected by the Constitution of the United States. With the broadest federal protection of abortion access now rescinded, the legality of abortion will by and large be determined on the state level.
In Delaware, abortion is legal through the Medical Practice Act — but with some restrictions.
After fetal viability, or the point where a fetus can survive outside the uterus, abortion in the First State becomes illegal unless necessary for the patient's "life or health," or if the fetus has a condition "for which there is not a reasonable likelihood" that it will survive outside the uterus, according to Subchapter IX of the act.
Additionally, under the state's Parental Notice of Abortion Act, physicians cannot perform a surgical abortion on minors under the age of 16 unless the patient's parent or guardian has received at least 24 hours notice from a medical professional. Notice is not required for nonsurgical abortions.
On the federal level, the funding of abortion is illegal through the 1977 Hyde Amendement "except in cases of life endangerment, rape or incest," according to the Guttmacher Institute, a sexual and reproductive rights advocacy organization. States are only federally required to fund abortions that meet these conditions through federal-state Medicaid programs.
While some states also fund abortions deemed medically necessary regardless of whether they endanger a patient's life, Delaware state law does not extend beyond federal guidelines: The state only funds abortions in cases of life endangerment, rape or incest.
Abortion legislation in Delaware mirrors neighboring Maryland, whose laws include similar restrictions on abortion after fetal viability and abortion for minors under the age of 16. But abortion laws in these states are generally more restrictive than other mid-Atlantic counterparts, such as New Jersey and New York.
Maryland Gov. Larry Hogan (R) weighed in on the state's abortion law on Friday.
"In 1992, Maryland voters approved a constitutional referendum legalizing and protecting access to abortion as a matter of state law – that measure remains in effect today following the Supreme Court decision in Dobbs v. Jackson. I swore an oath to uphold the Constitution and the laws of Maryland, and that is what I have always done and will continue to do as governor."
The impact of Roe v. Wade's fall in Delaware remains uncertain. While the abortion rate in Delaware steadily declined between 2014 and 2017, recent findings show that instances of abortion are increasing once again in the state, reflecting a rise on the national level.
Youngkin backs abortion ban after 15 weeks of pregnancy
Republican governor supports exceptions for incest, rape and protecting mother's life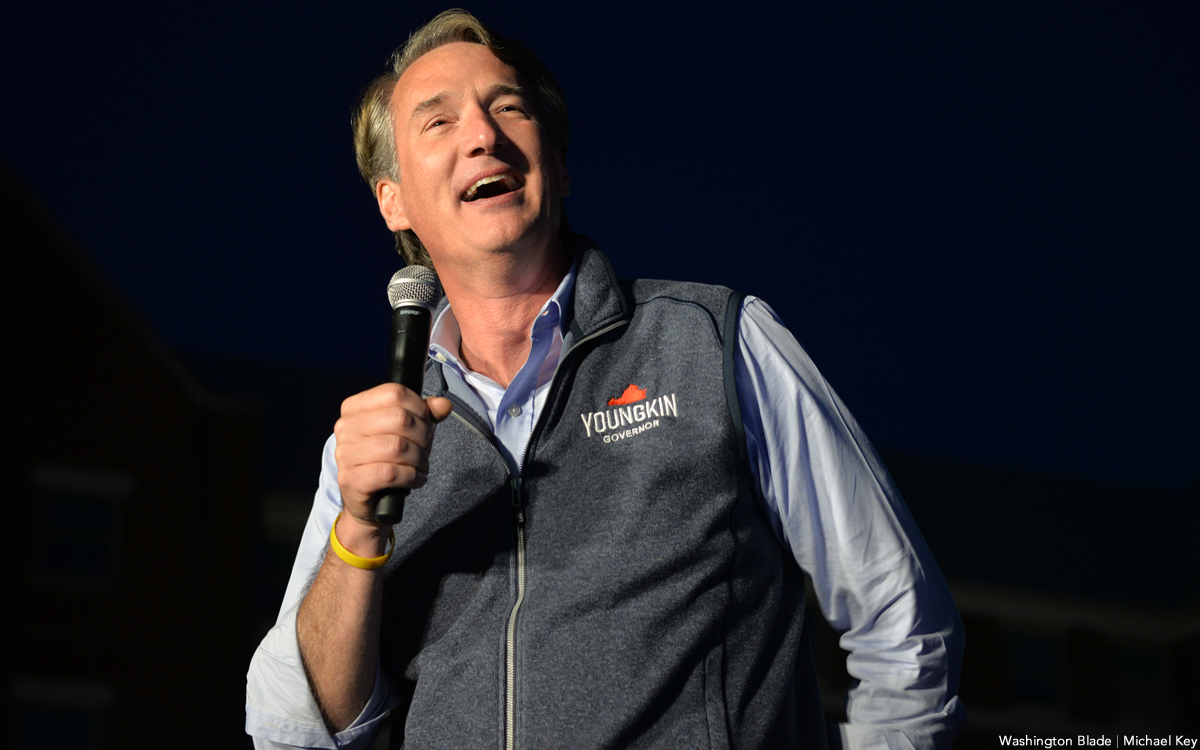 Virginia Gov. Glenn Youngkin in response to the U.S. Supreme Court ruling that overturned Roe v. Wade said he will seek to ban abortions in his state after 15 weeks of pregnancy.
"Virginians do want fewer abortions as opposed to more abortions," Youngkin told the Washington Post. "I am not someone who is going to jump in and try to push us apart … There is a place we can come together."
Youngkin, a Republican, took office in January.
His party controls the Virginia House of Delegates, but Democrats maintain a 21-19 majority in the state Senate.
"Today, the Supreme Court ruled in favor of Dobbs, giving power back to the states to make decisions on abortion," said Lt. Gov. Winsome Earle-Sears in a statement. "The court has recognized that the 1973 decision was an example of judicial and federal overreach. The important question of abortion has now been returned to statehouses across the country, in order for them to make their own policy decisions, which is exactly what the founding fathers envision when they wrote the 10th amendment to the Constitution."
"I applaud the court for recognizing this wrong and having the courage to correct it. I look forward to working with the governor and the General Assembly in the next legislative session on legislation that respects life," she added.
Abortion is currently legal in Virginia during the first and second trimesters.
Youngkin on Friday said he supports abortion exemptions in cases of rape, incest or if the mother's life is at risk.