Arts news in brief: Feb. 17
Storytelling groups shares gay experiences, ballet troupe plans Patrick Swayze tribute and more

Storytelling group returns with gay-themed show
SpeakeasyDC presents "Born This Way" on Feb. 23 at 8 p.m. and Feb. 25 at 7 p.m. in the Paul Sprenger Theatre at Atlas Performing Arts Center (1333 H St., N.E.) during the Intersections Festival.
This is the third time SpeakeasyDC, a performance group that specializes in first-person autobiographical storytelling, has participated in the festival and will feature storytellers Kevin Boggs, Regie Cabico, Sandra Faria, Andrew Korfhage and Natalie E. Illum describing their personal stories of same-sex love, lust and self-discovery.
Tickets to the show are $20 for general admission and $12 for students. They can be purchased online at intersectionsdc.org.
For more information, visit speakeasydc.org.
Whitman-Walker plans Healthier Hookups discussion
Whitman-Walker Health is having a series of Community Conversations this year and the next Conversation is "Healthier Hookups" on Thursday at the Elizabeth Taylor Medical Center (1701 14th St., N.W.) at 7:30 p.m.
The conversation will feature a panel of speakers discussing topics such as how social media tools have made the search for a one night stand more efficient and impersonal, how to keep healthy during the encounters and more.
For more information and a complete list of the series conversations, visitwhitman-walker.org.
Gay ballet creators unveil Patrick Swayze tribute piece
Complexions Contemporary Ballet, founded by former Alvin Ailey dancers Dwight Rhoden and Desmond Richardson, performs at George Mason University's Center for the Arts (Braddock Rd. and Rt. 123, Fairfax) on Friday at 8 p.m.
The program will begin with Rhoden and Richardson's 2009 work "Mercy," a piece dedicated to the memory of actor Patrick Swayze. After intermission, there will be a series of duets by Rhoden and the show will conclude with his work "Rise" performed to the music of U2.
There will also be a pre-performance, sponsored by the Friends of the Center for the Arts, 45 minutes prior to the show. Rhoden and Richardson, both gay, are former partners but continue to enjoy a thriving creative partnership.
Tickets to the show range from $21 to $42 and can be purchased online at cfa.gmu.edu or by phone at 888-945-2468.
Mitchell plays Ellington tribute
Tony Award-winner Brian Stokes Mitchell performs as part of the Duke Ellington festival at the Music Center at Strathmore (5301 Tuckerman Lane, North Bethesda) on Friday at 8 p.m.
Mitchell, who recently appeared on the series "Glee" as one of Rachel's dads, will be singing sections from Duke Ellington's musicals "Sophisticate Ladies," "Play On" and the Ellington's unfinished musical, "Queenie Pie." He will also perform favorites such as "Satin Doll" and "A Train."
Tickets range from $39 to $79 and can be purchased online at Strathmore.org.
DC Center to host estate planning seminar series
Three sessions presented by Murray Scheel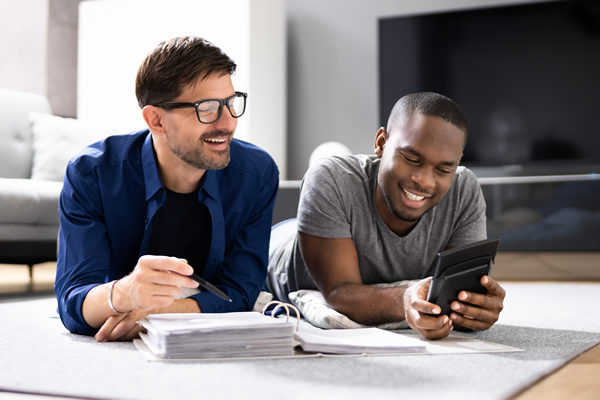 The DC Center for the LGBT Community and the DC Department on Aging and Community Living will host "Estate Planning Tools with Murray Scheel" via Zoom. 
Scheel will walk guests through the process of taking care of the end-of-life planning business that needs to be addressed during the golden years. Scheel is Senior Staff Attorney at Whitman-Walker Health's Legal Services.
This event series will consist of three 1.5-hour sessions:
Jan. 19, 3 p.m. – "Tools for while you're living" (overview, general power of attorney, healthcare power of attorney, disposition of remains, etc.)
Jan. 26, 3 p.m. – "Tools for after you're gone" (living wills, last wills, assets, etc.)
Feb. 2, 3 p.m. – "Healthcare insurance & long term care" (Medicare, Medicaid, correcting misinformation, skilled nursing, hospice care, etc.)
To register for this event, visit the DC Center website.
DC Center to host legal seminar for trans people
Attorney Richard Tappan and paralegal Miranda Shipman to give legal advice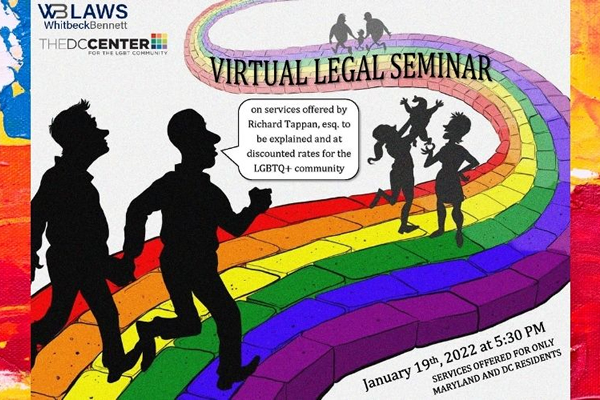 The DC Center for the LGBT Community will host a "Gender and Name Change Legal Seminar" on Wednesday, Jan. 19 at 5:30 p.m. online.
Attorney Richard Tappan and paralegal Miranda Shipman will give legal advice and speak on the importance of the legal community within the LGBTQ community, the difficulties of the LGBTQ community in the legal field and name and gender changes.
Guests can find the link at the DC Center website.
Seeking love and community in Nicaragua
'High-Risk Homosexual' explores author's youth, coming out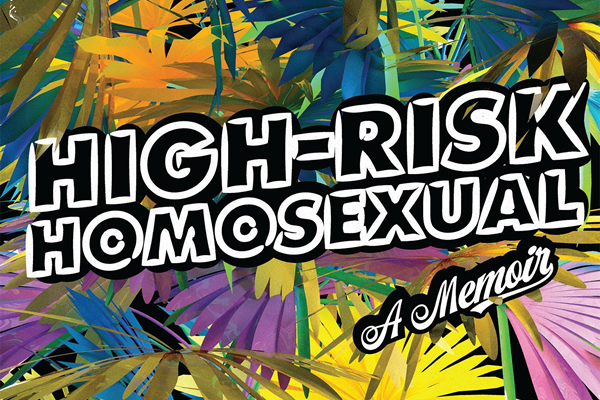 'High-Risk Homosexual: A Memoir'
By Edgar Gomez
c.2022, Soft Skull Press
$16.95/304 pages
Here. Try this.
It fits you, but the color isn't flattering. It's too long, too short, too tight, too loose. That's not your style, so try something else until you find the thing that looks like you. The perfect thing is out there. As in the new book "High-Risk Homosexual" by Edgar Gomez, when something's right, it's right.
He was 13 when he figured out that he was a problem to be solved.
Edgar Gomez' mother had left him in her native Nicaragua with his tíos, just for a while because she had to return to Florida to work. He wasn't there without her for long, but it took years for him to understand that his time with his uncles was meant to make him more masculine.
In retrospect, he says, nobody wanted him to be a man more than he did. He wanted to be liked by other kids and so he told lies in school to make himself stand out. He wanted his mother to see his love of pretty things and say that it was OK. He wanted his brother to acknowledge that Gomez was gay, and to tell him that he loved him.
Instead, after his brother left for college, Gomez got his first boyfriend, a boy he came out to but who couldn't come out to himself. He was called names in school. He came out to his mother, who freaked out about it. He befriended a drag queen, but "Princess" used him.
Things he wanted: a real boyfriend. Love. A ban on the stereotype of a macho Latinx man.
Things he still had, while in college: his mother and older brother. A tormentor-turned-mentor. A part-time job. His weirdness. His virginity.
Things he wanted to lose, while in college: his room at his mother's house. His virginity, but that wouldn't happen until later, during a painful one-afternoon-stand with a hot man who said he had a girlfriend. That hurt, both physically and emotionally but like so many things at so many times, Gomez tried not to think about it.
If he never considered what he didn't have, he says, "I wouldn't miss it."
In a way, you could say that "High-Risk Homosexual" is a book in search of a point. It's really quite random and told (mostly) linearly, but not quite. It has its peaks, but also low valleys. And you won't care about any of this, because you'll be enjoying every bit of it.
Yeah, this memoir is good: author Edgar Gomez's literary wandering makes it feel much like an honest conversation with readers. There are wince-worthy moments that allow empathy here, and experiences that are unique but oddly ubiquitous, that leave space for a sense of sympatico. There are passages that are so wistfully uncomfortable that you might squirm, or start "snort-laughing," or want to stop a moment and just think.
And there's room for that, too, so take your time. "High-Risk Homosexual" is an affable book with just enough seriousness to make it worth a try.