Ahead of their time
New book explores how 20th century writers put gay issues on America's radar

Gay writer Christopher Bram knew in researching his new book, which involved excavating ancient reviews of the work of prominent queer authors of the mid-20th century and beyond, he'd find ugly instances where homophobia colored the various assessments — he just didn't realize how unrelenting and vitriolic it would be.
"I just wasn't prepared for how mean and ugly and vicious the reviews could be of anything gay from the '50s well into the '80s," Bram says during a phone chat from San Francisco. "The amount of anti-gay feeling among literary straight people just floored me. Even from people who were more on our side, the amount of condescension and this sneering, snickering tone, it got quite tiring and I only ended up quoting about half of what I found."
The book, out this month, is "Eminent Outlaws: the Gay Writers Who Changed America" (Twelve Books, $27.99). Bram's premise is that the work of mid-century gay writers such as Truman Capote, Gore Vidal, James Baldwin, Allen Ginsberg, Tennessee Williams and others, on through to later novelists and playwrights such as Christopher Isherwood, Edward Albee, Edmund White, Armistead Maupin, Mart Crowley and Tony Kushner, was a literary revolution that laid the post-World War II groundwork for the modern gay rights movement. Bram, author of "The Father of Frankenstein" (adapted for the screen as the Oscar-winning film "Gods and Monsters") and eight other novels, says the writers he includes in the book "introduced America to gay experience and sensibility and changed our literary culture."
It's a weighty thesis that unleashes an ocean of questions, some covered in the book, others pitched at Bram during this week's Blade interview. And with Oscar season upon us (they'll be handed out in Los Angeles Sunday evening), it's an especially timely moment to consider the seemingly disproportionate contributions of gay writers to the arts. Nearly all the writers he covers have had work adapted to the big screen so their cultural reach is far-ranging and every bit as considerable as their straight counterparts.
Bram was a fan of these writers for decades. About three years ago he was approached by another writer, Sam Wasson, who was researching a book about the film "Breakfast at Tiffany's" (based on a Capote novel), and contacted Bram for literary context. After riffing on the state of gay life and gay writing in the '50s and thereafter in the U.S., it occurred to Bram that while nearly all of the writers he focuses on had been written about, there was no single book that explored how their lives and work — many of them knew each other — overlapped and fit into the cultural norms of the day while also influencing those norms often in shocking ways.
While much of the historical material in the book has been presented elsewhere — Bram says only a few points required fresh interviews — the overall story, he says, is not widely known but should be.
"There were all these little bits and pieces like this scattered jigsaw puzzle, but I really wanted to pull them all together to form one big picture," he says. "What I did was connect the dots. Nobody had ever told this as a single narrative. There were some simple connections I was able to make, even something as simple and obvious as the fact that 'Other Voices, Other Rooms' (a gay-themed Capote book), 'The City and the Pillar' (from rival Gore Vidal) and the Kinsey Report all came out within a few weeks of each other in 1948, which is surprisingly early and yet it became really this powerhouse year where these gay books were suddenly getting all this attention."
Bram says it was a uniquely American phenomenon the catalyst of which was the way World War II had "suddenly brought all these people together in the Army, the Navy — they were exposed to this other type of sexuality, to bad language and profanity they'd never heard before and it didn't take long for this to be reflected in the publishing industry."
The book is setting gay tongues wagging and even those who've yet to read it, say Bram's premise is intriguing.
Nicholas Benton, a local gay writer and founder/publisher of the Falls-Church News Press who's written at length about the unique contributions of gays in culture and society, says that although he takes issue with some of Bram's contextualization and assessments of some of his subject's supposed lesser works — Benton's about halfway through "Outlaws" — he calls it "a very important book with a lot of important information in it."
So did these writers' homosexuality and perhaps the outsider status it brought it with it make their work greater than it otherwise might have been?
"One of the features of being a gay person is you can't help but have an alternate perspective on life," Benton says. "A straight man walks in the room, sees the hot secretary and that's all he can think about. A gay man comes in and notices the drapes clash with the rug. I mean obviously that's an oversimplification, but gay sensibility has something to do with seeing the plight of people who are often invisible to the mind of a straight person … we bring an alternate perspective."
Bram has a slightly different take. He says, "One would like to think (being gay) would create more empathy but maybe what we can say about homosexuality is much like what we say about religion — it makes the good people better and the bad people worse … for gays, that could mean being overly bitchy, negative or hypercritical of others or full of self pity that doesn't turn to empathy, it could affect them in many different ways."
Others say these writers helped America shed some of its Puritanical squeamishness toward sex and "grow up." Ginsberg's poem "Howl," especially, is shockingly bold for its time. It's amazing it got published in 1955.
"In the case of Williams, he was inestimable in helping to hammer the nails in movie censorship in post-war America," says Drew Casper, a film expert and professor of critical studies at the School of Cinematic Arts at the University of Southern California. "Whether his adaptations came through strong or diluted, no mistaking his championing the importance of sex in the lives of his characters, often as a way for them to touch God. Sexuality is an important concern in gay life and relationships, so when gay writers take pen in hand, sexuality is a concern."
Gay author William J. Mann, who has a bounty of novels and non-fiction Hollywood-themed books to his credit, says he's "a huge fan" of Bram and "can't wait" to read "Outlaws." Mann calls the topic "fascinating" and "great."
"The role of the arts is always to push what's expected or what's understood and certainly when you read the works of James Baldwin for example … you have this real sense of ground being broken and getting people to really understand the wider experience of humanity in a way that the world is much more than just your own little sphere of existence," Mann says.
Bram says the writers he covers deserve enormous credit — whether it's Vidal's cheeky handling of transsexuality in "Myra Breckenridge" or Kushner's sophisticated handling of the AIDS crisis in "Angels in America" — for getting gay topics on the cultural radar.
"They got the stories out there," he says. "Homosexuality became a subject that straight and gay people could finally talk about and once people were talking about it, other people started talking about it too. It's an example of where art did a better job than activism. 'Boys in the Band' was made into a movie in 1970 and it played in every major city in the country with prominent actors just a year after the Stonewall riots. In my group of friends at the time, none of us had heard of the Stonewall riots, but we'd all heard of 'Boys in the Band.'"
Put this out gay trailblazer's supportive coach in your bracket
'Coach Willard's awesome,' says Derrick Gordon of Maryland's Kevin Willard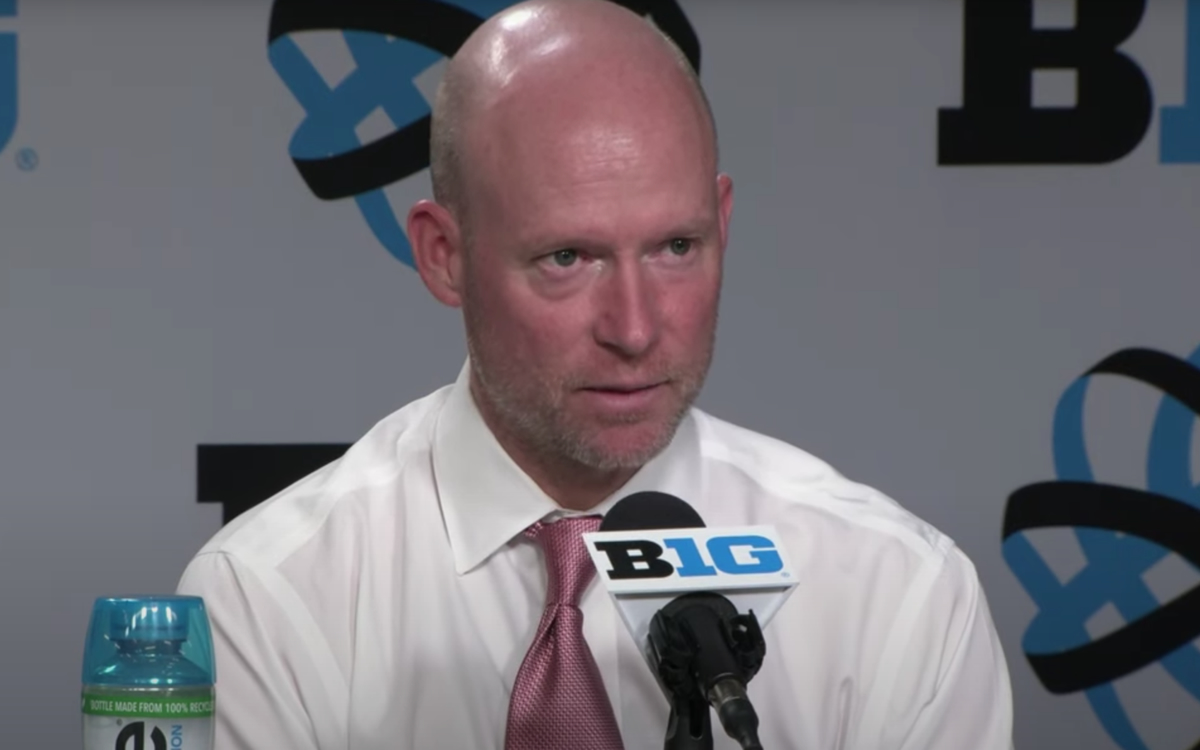 When the 8th seeded Maryland Terrapins faced off against No. 1 Alabama in the second round of the NCAA Men's Basketball Championships last weekend, it wasn't just the players on the hardwood who were working hard for the win. Nate Oats coached the Crimson Tide to a 73-51 victory less than an hour from their home court. And on the other side was Kevin Willard, who is not just a seasoned coach, but a strong LGBTQ ally.
Willard was Derrick Gordon's coach at Seton Hall when he transferred from UMass in 2015, a year after he came out as the first out gay Division I Men's basketball player in the NCAA.
Gordon has credited Willard with creating a comfortable environment, after he "bumped heads" with former UMass coach Derek Kellogg during his two seasons with the Minutemen. In contrast, he said he instantly connected with Willard, and told his teammates and Willard following his final season at Seton Hall that he wished he had another year of eligibility remaining. He's said he considered Willard the best coach he'd ever played for.
"He just made it comfortable for me," Gordon told Glenn Clark Radio in an interview broadcast on March 22, 2022. "He said, 'You know what, we're more focused on who you are as a person and a basketball player and what you bring to the team.' He voiced that over and over again. When I went on my visit, I just felt even more comfortable, met a couple of the guys. They made me feel right at home as well, so it was kind of like an easy decision. Coach Willard's awesome. He's an amazing guy."
If you don't believe Gordon, ask the West Virginia Mountaineers, who lost to the Terrapins in the first round 67-65. Maryland's win "took the paint off the floor at Legacy Arena" in Birmingham, Ala., as Brendan Quinn wrote in The Athletic. He described Willard's style of coaching this way:
"Willard paced the sideline, as he does. The man is intense. Doesn't suffer fools. Serious stuff. No BS. Black eyes screwed deep in a bald head, no pupils. He regards things sideways, incredulous toward anyone who doesn't come correct. It's his whole thing. If Guy Ritchie cast a college basketball coach, it'd be Willard."
Gordon told Glenn Clark Radio that he particularly recalled the kind of support Willard gave him in one practice early in his Seton Hall career, according to Press Box Online.
"I remember a particular situation that happened in practice — came down the court and I was wide open and I didn't shoot it," Gordon said in the 2022 interview. "[Willard] stopped practice and he said, 'You're not at [UMass] anymore. I trust you. I believe in you. Shoot the ball.' Ever since then, my confidence was through the roof, especially dealing with I had to deal with when I was at UMass with that coach to playing under Coach Willard and him telling me that specifically, he just let me play my game."
Last July, Gordon posted on Instagram that after playing a few seasons in Europe for Cyprus and Germany, "I decided to end my career as a professional athlete."
Gordon is now 31, and he told his followers he is working on a book about his life "on and off the court," in hopes he might "help gay young people, student athletes in particular and others who are struggling to pursue careers in professional sports or any career paths they chose without fear or shame."
Since Christmas, he's been sharing posts that include photos with his boyfriend, actor Scott Backman of Los Angeles, including one from last week, captioned: "Every time we're together, it's like falling in love all over again."
10 LGBTQ events this week
Drag, dancing and kite flying among highlights
Below are our picks for some of the most fun and creative things to do this week in the DMV that are of special interest to the LGBTQ community.
---
Drag Queen Trivia Tuesday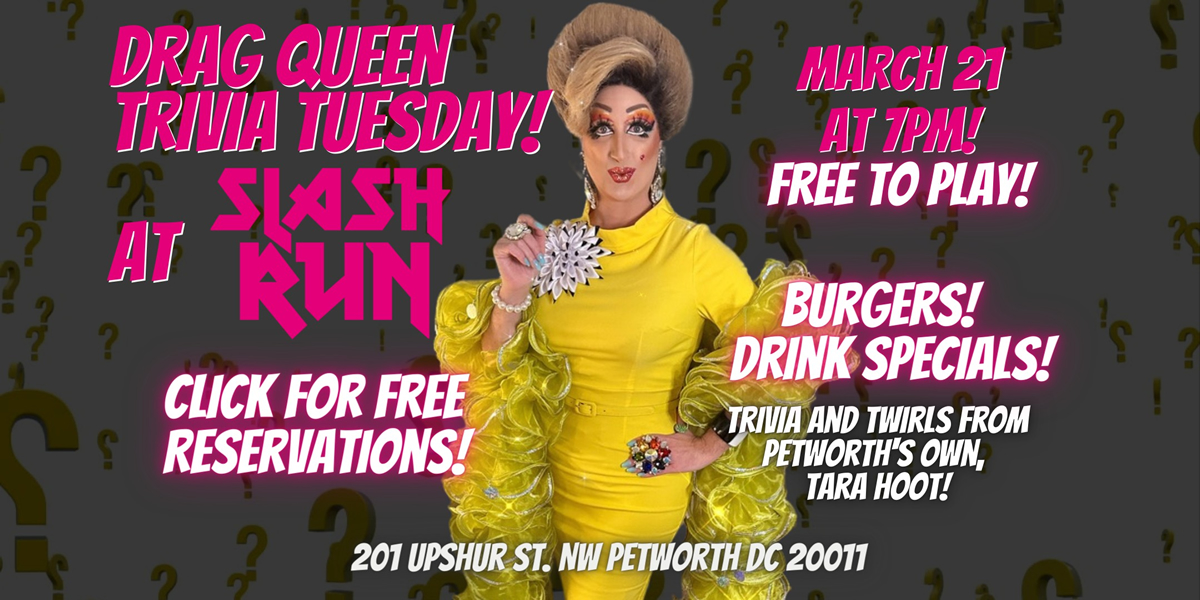 Tuesday, March 21
7 p.m.
Slash Run
201 Upshur Street, N.W.
Facebook | Reservations
Tara Hoot leads a game of trivia at Slash Run on Tuesday.
---
Daddy Issues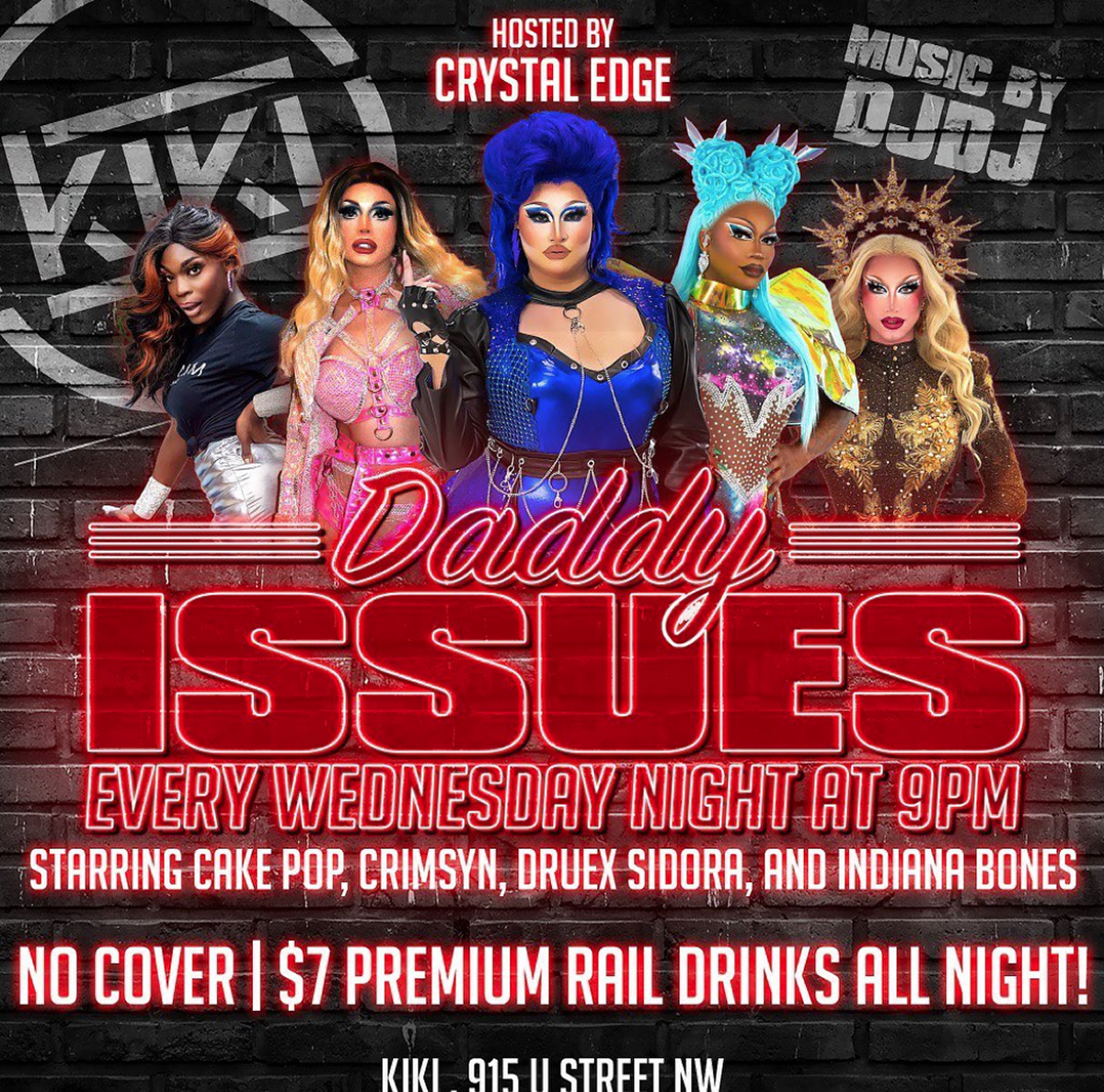 Wednesday, March 22
9 p.m.
Kiki
915 U Street, N.W.
Instagram | Website
Crystal Edge leads the weekly drag show at Kiki on Wednesday.
---
DC Boys of Leather – March Happy Hour

Thursday, March 23
6-9 p.m.
Trade
1410 14th Street, N.W.
Facebook
Grab your gear and make your way to Trade for the March Happy Hour of the DC Boys of Leather.
---
RuPaul's Drag Race Viewing Party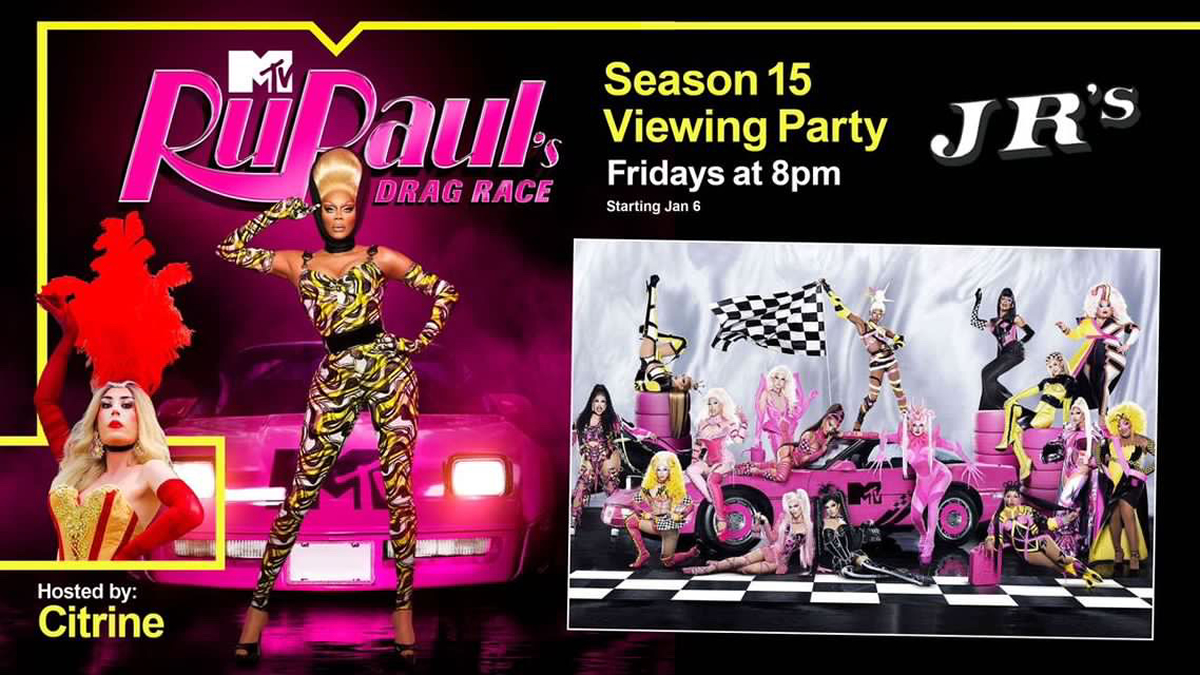 Friday, March 24
8 p.m.
JR.'s Bar
1519 17th Street, N.W.
Facebook
Citrine leads the RuPaul's Drag Race Season 15 Viewing Party at JR.'s Bar on Friday.
---
Kicks & Giggles Glow Crazy! Blacklight-Glow Paint Party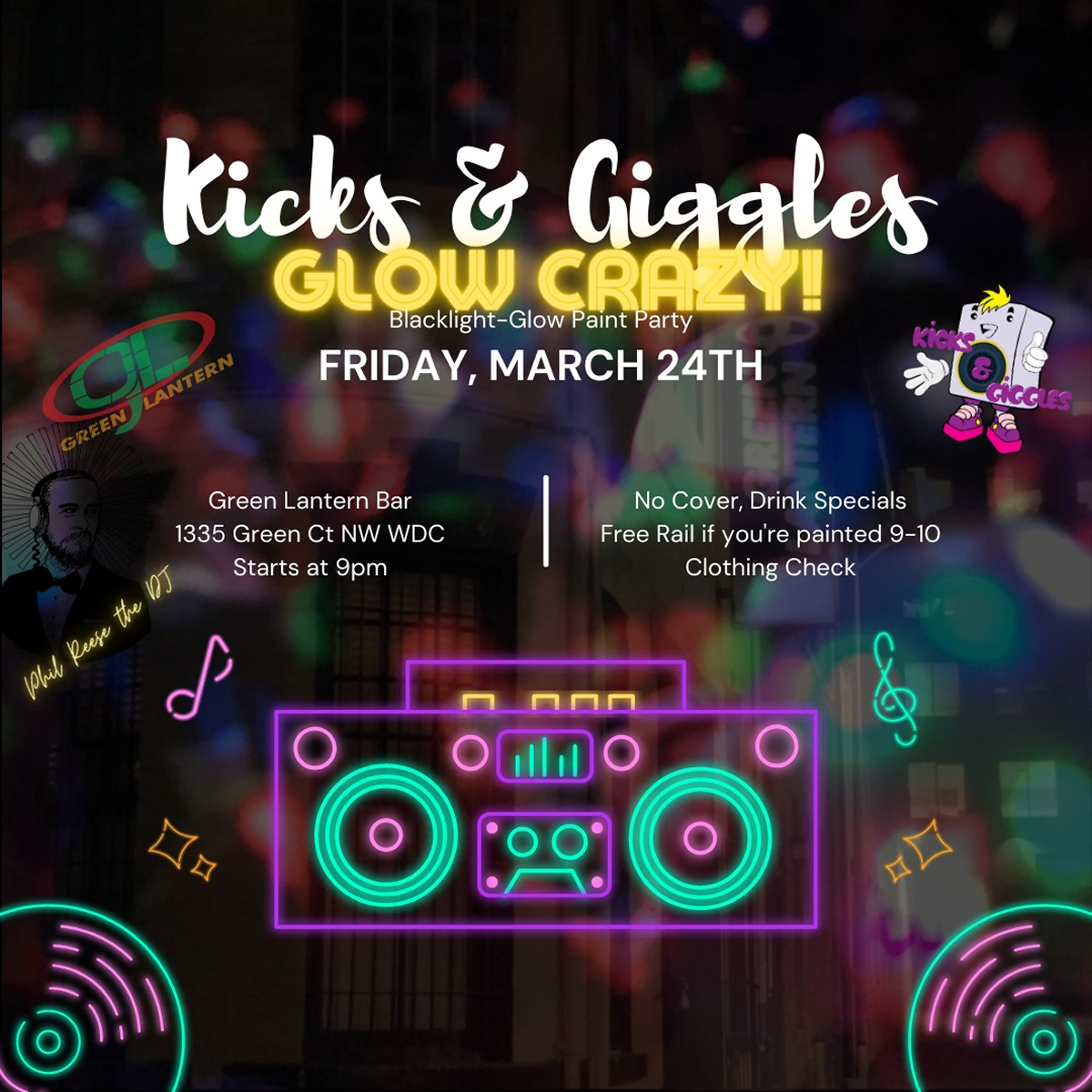 Friday, March 24
9 p.m.
Green Lantern
1335 Green Court, N.W.
No cover
Facebook
Kicks & Giggles bring you a glow-tastic time on Friday with a blacklight-glow paint party at the Green Lantern. There is a clothes check and there are free rail drinks if you are painted with glow paint between 9 and 10 p.m.
---
Good Times (Disco House Party)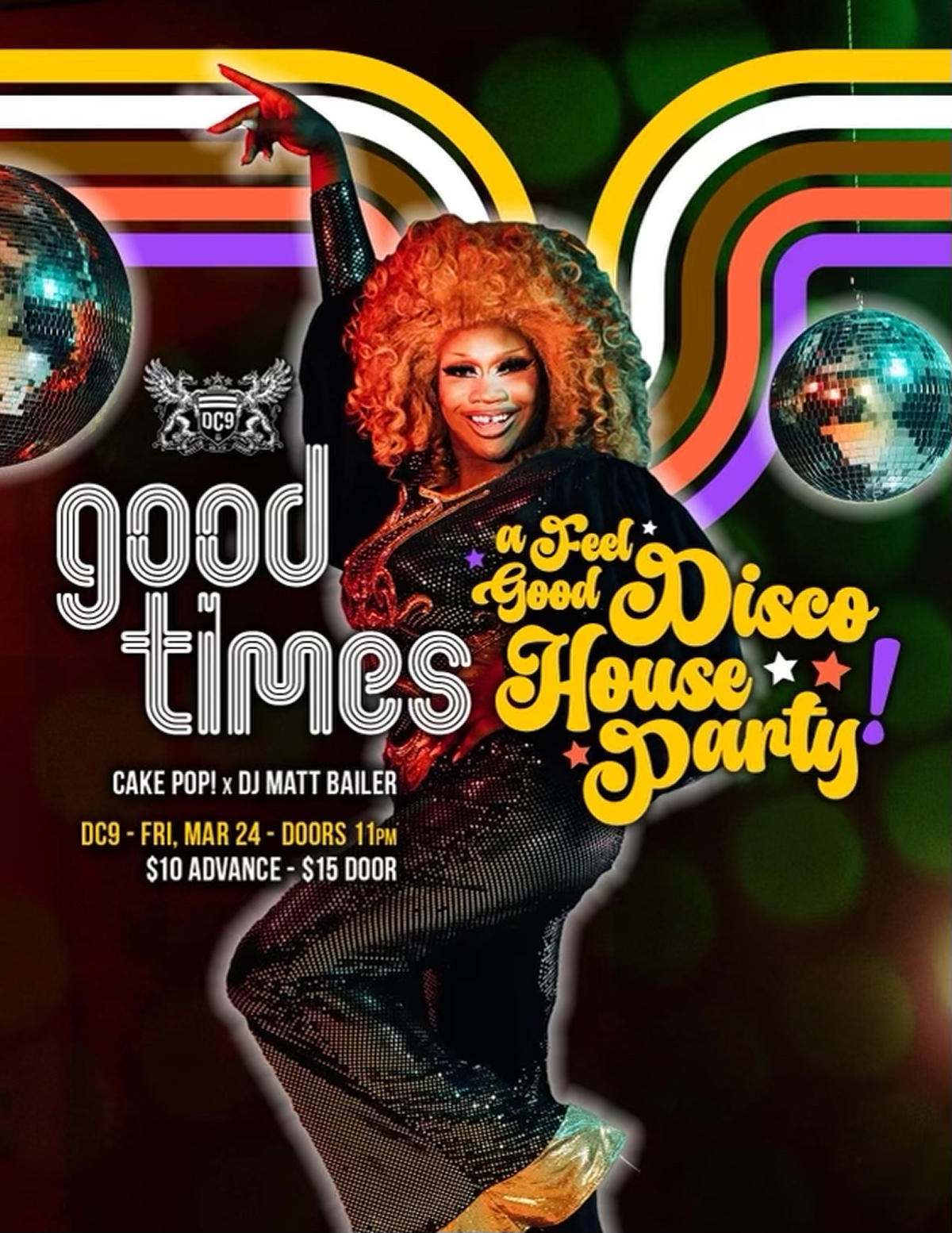 Friday, March 24
11 p.m.
DC9 Nightclub
1940 9th Street, N.W.
$10 advance / $15 door
Facebook | Eventbrite
Cake Pop! and DJ Matt Bailer entertain on Friday with a feel good Disco House Party at DC9 Nightclub.
---
Candela! UPROAR's Latinx Party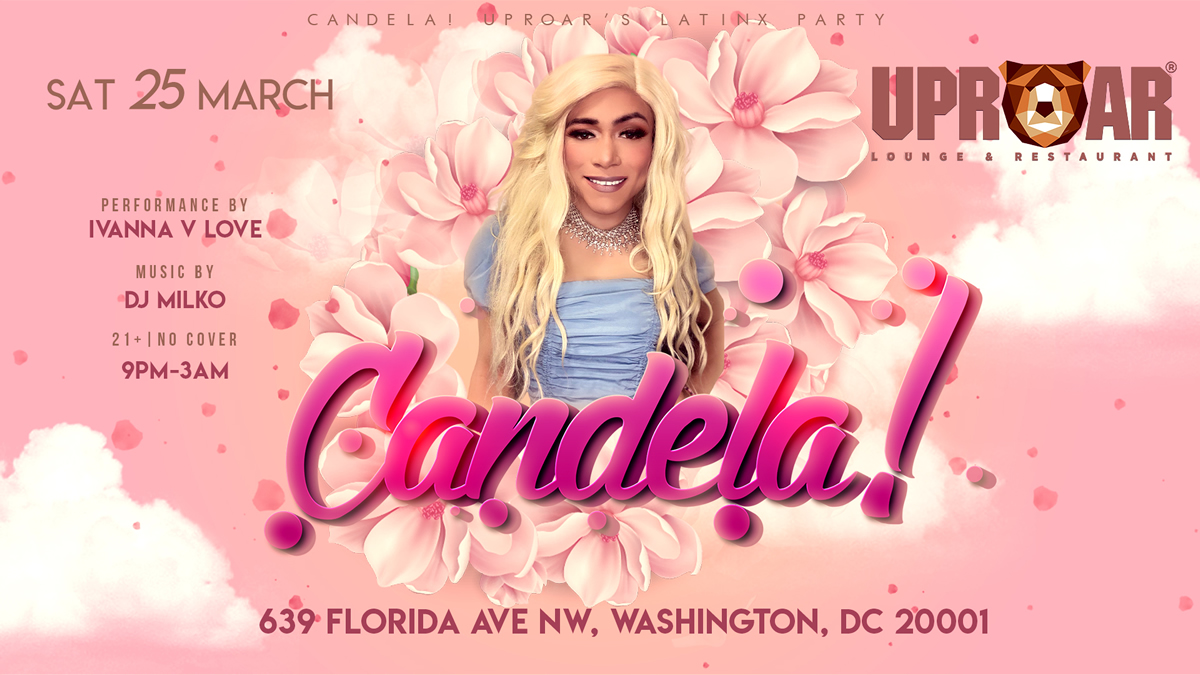 Saturday, March 25
9 p.m.
UPROAR Lounge & Restaurant
639 Florida Avenue, N.W.
Facebook
UPROAR Lounge & Restaurant hold a Latinx party on Saturday with a performance by Ivanna V Love.
---
Cherry Blossom Kite Festival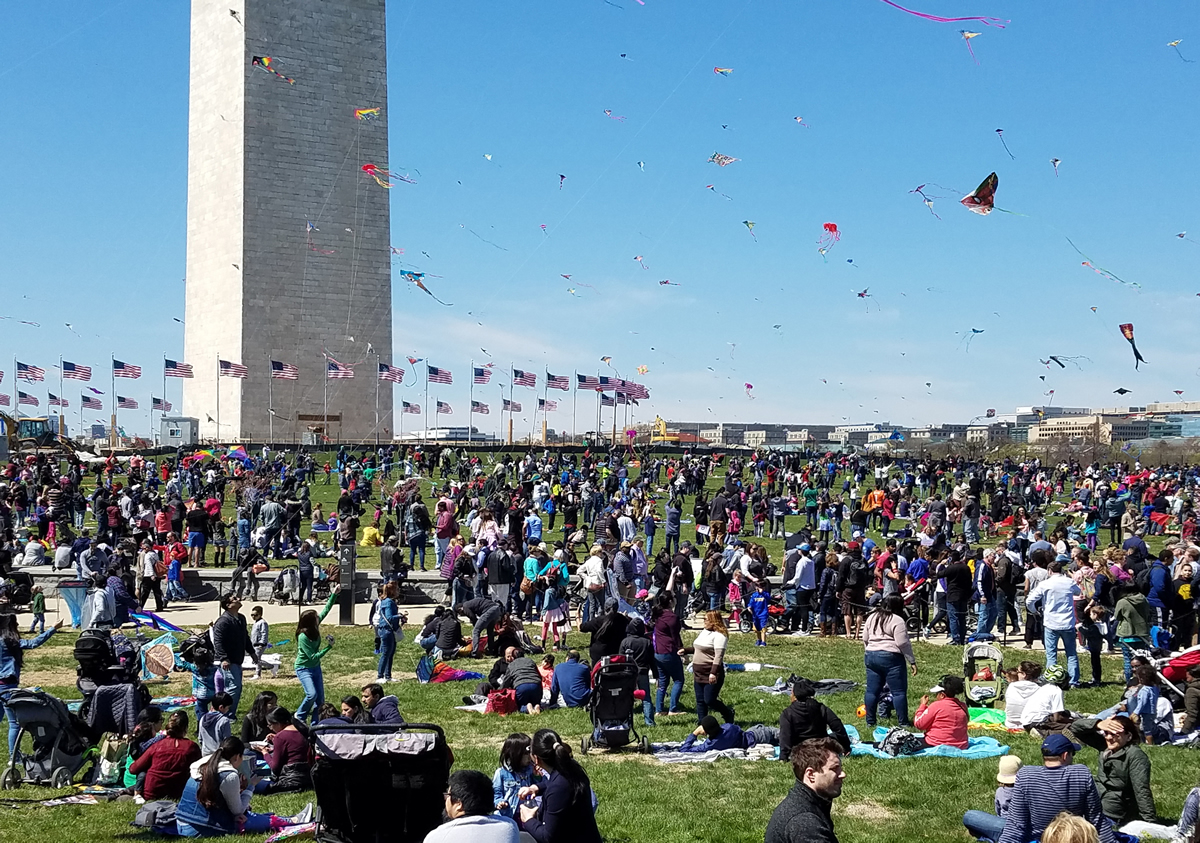 Saturday, March 25
10 a.m.-4:30 p.m.
Washington Monument
Facebook | Website
The annual kite festival is back on Saturday by the Washington Monument.
---
Cambria Drag Brunch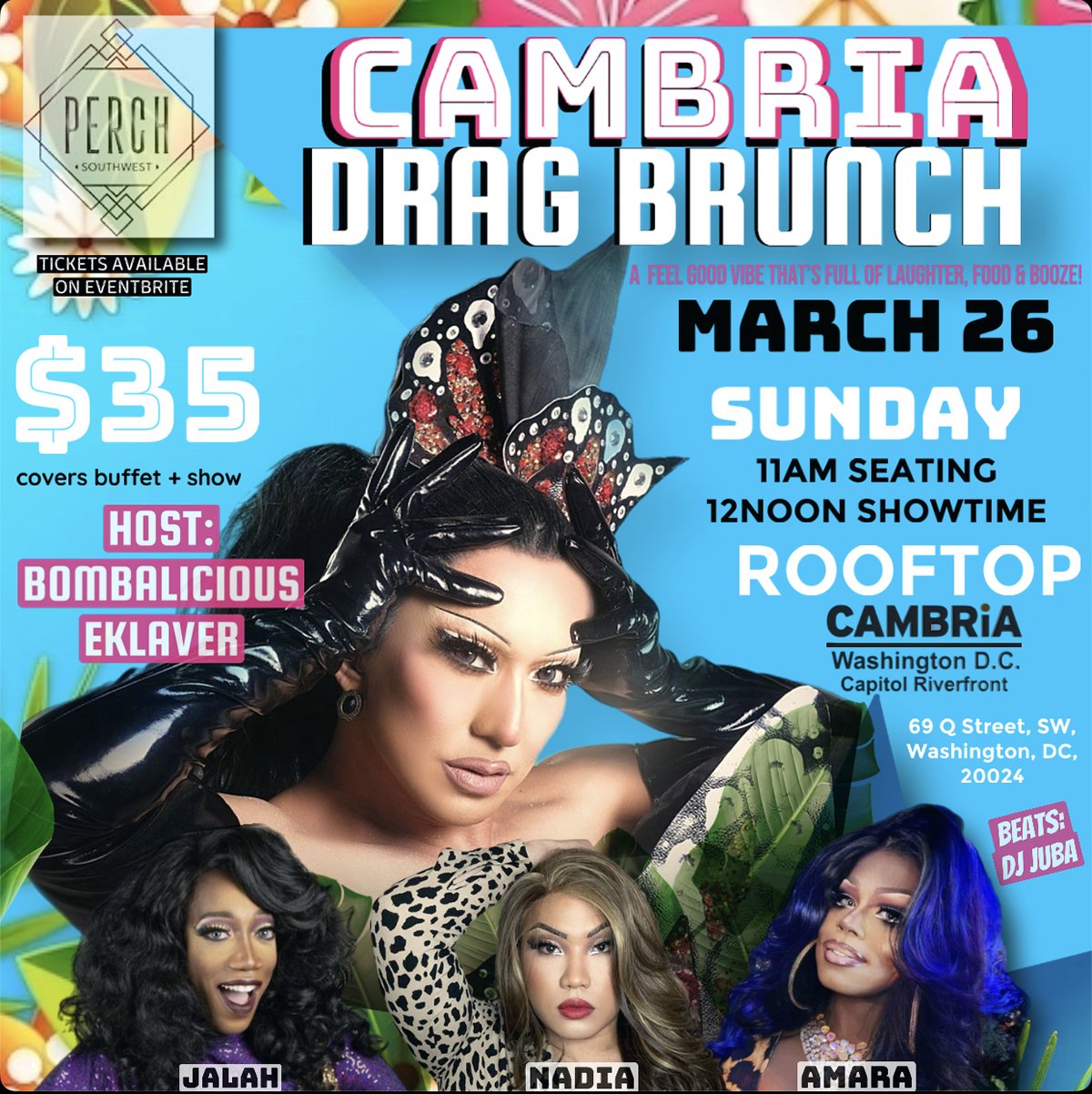 Sunday, March 26
11 a.m.
Rooftop Cambria Capital Riverfront
69 Q Street, S.W.
$35
Eventbrite
Bombalicious Eklaver leads a fun drag brunch on Sunday with performers Jalah, Nadia and Amara. $35 covers the buffet and show, but bring your dollar bills to show your support to the performers.
---
Drag Show for Charity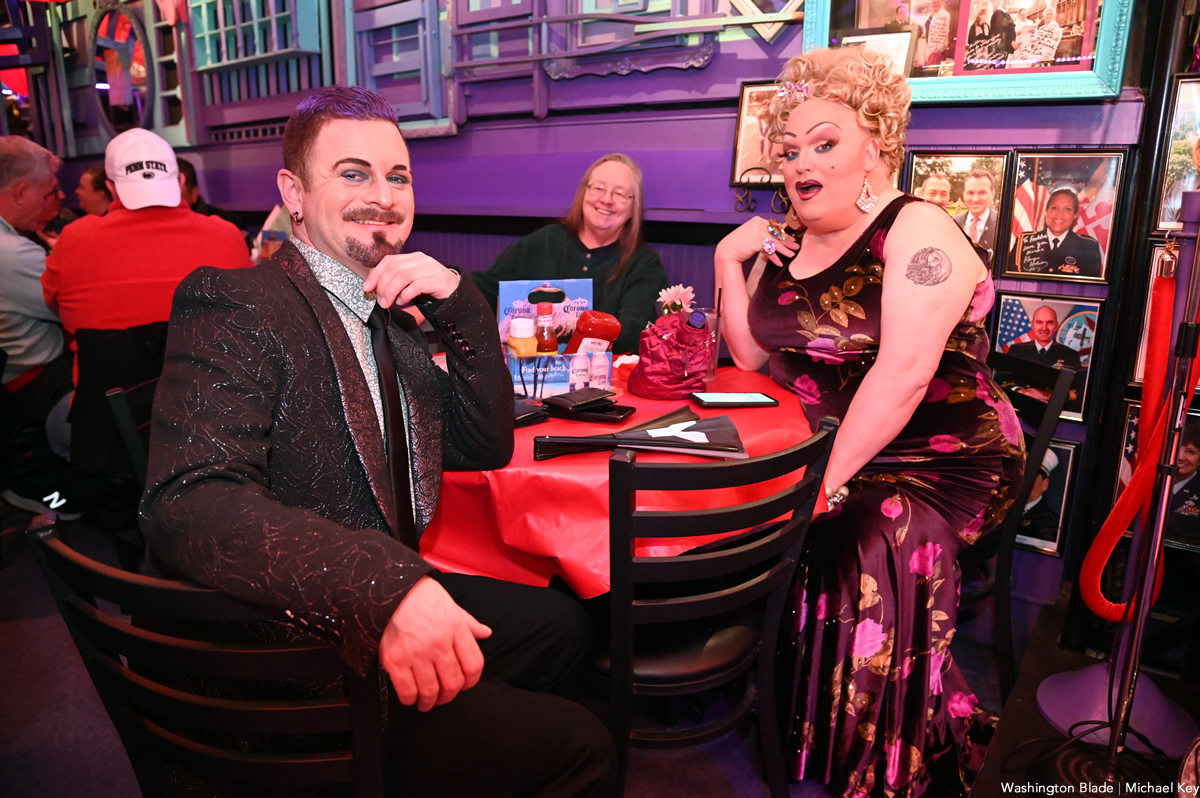 Sunday, March 26
8-10 p.m.
Freddie's Beach Bar
555 23rd Street S
Arlington, Va.
Facebook
AGLA and Go Gay DC present a drag show for charity at Freddie's Beach Bar on Sunday.
PHOTOS: Freddie's Follies 20th
Arlington drag show celebrates milestone
Freddie's Follies had a 20th anniversary show at Freddie's Beach Bar in Arlington, Va. on Saturday, March 18. Performers included Destiny B. Childs, Monet Dupree, Patti Lovelace, Sasha Adams Sanchez and Ophelia Bottoms.
(Washington Blade photo by Michael Key)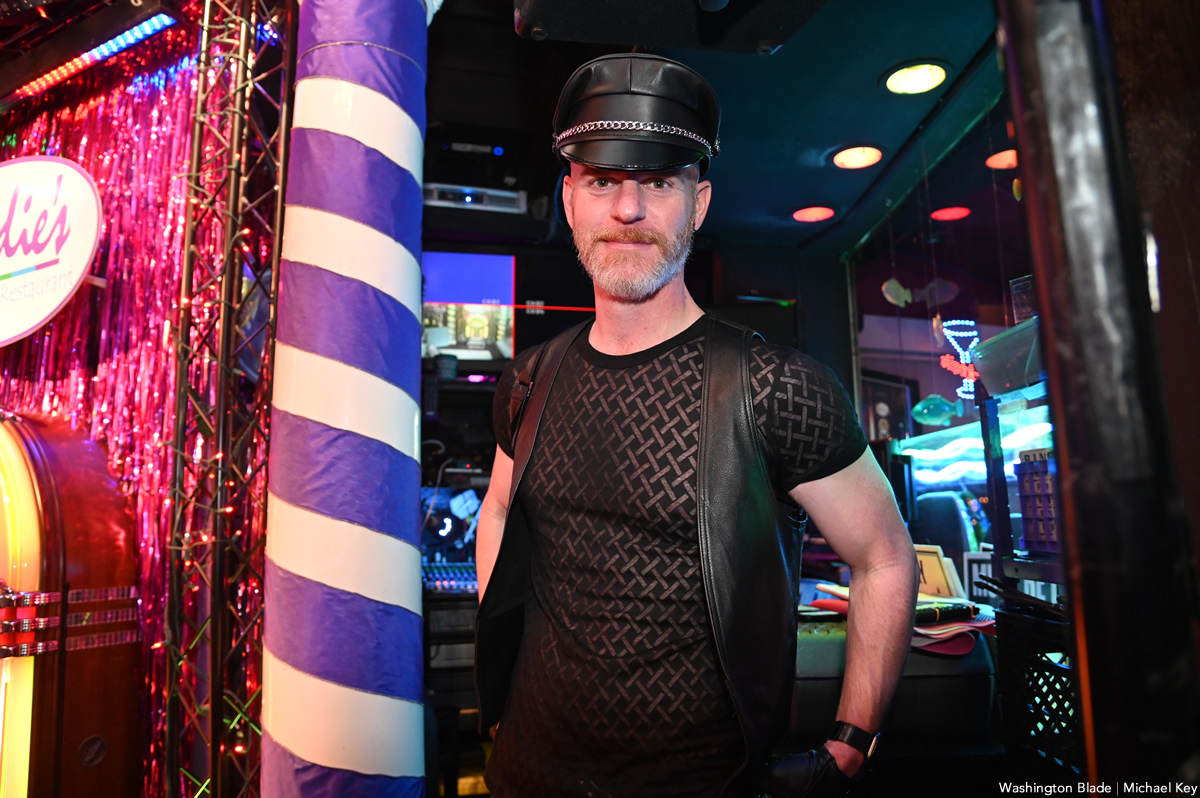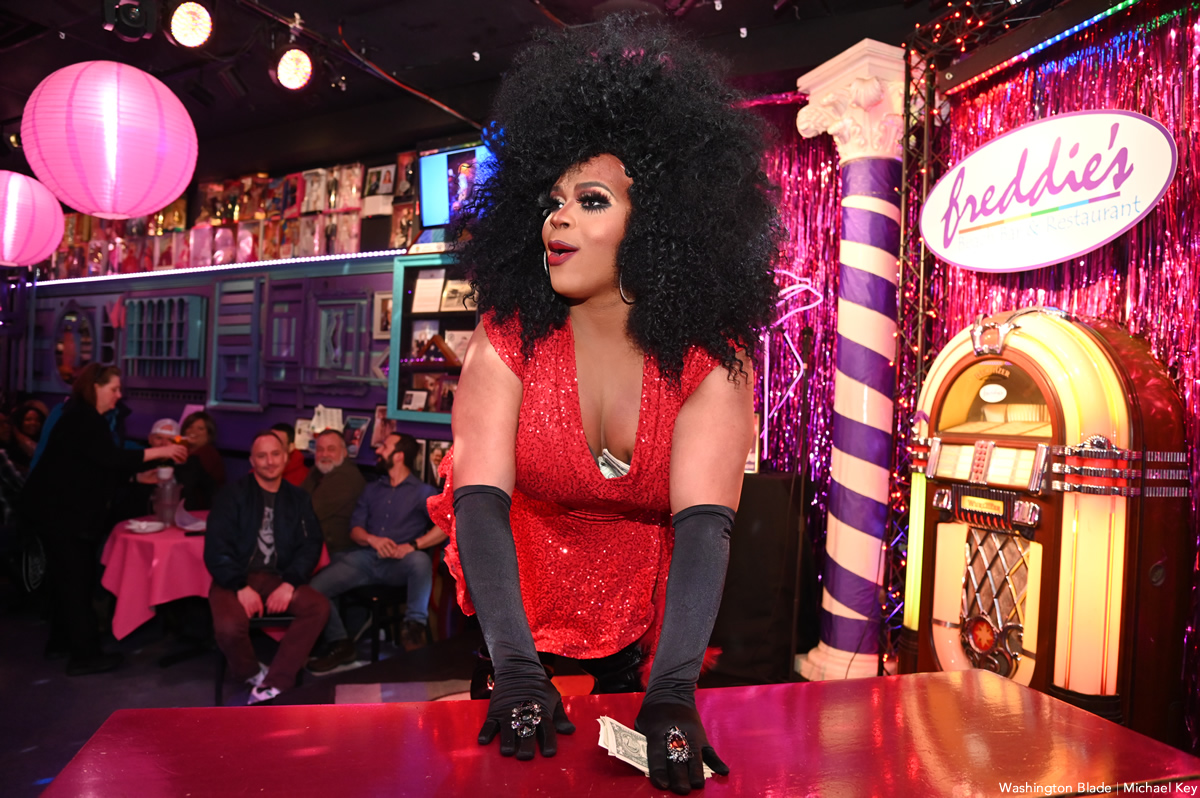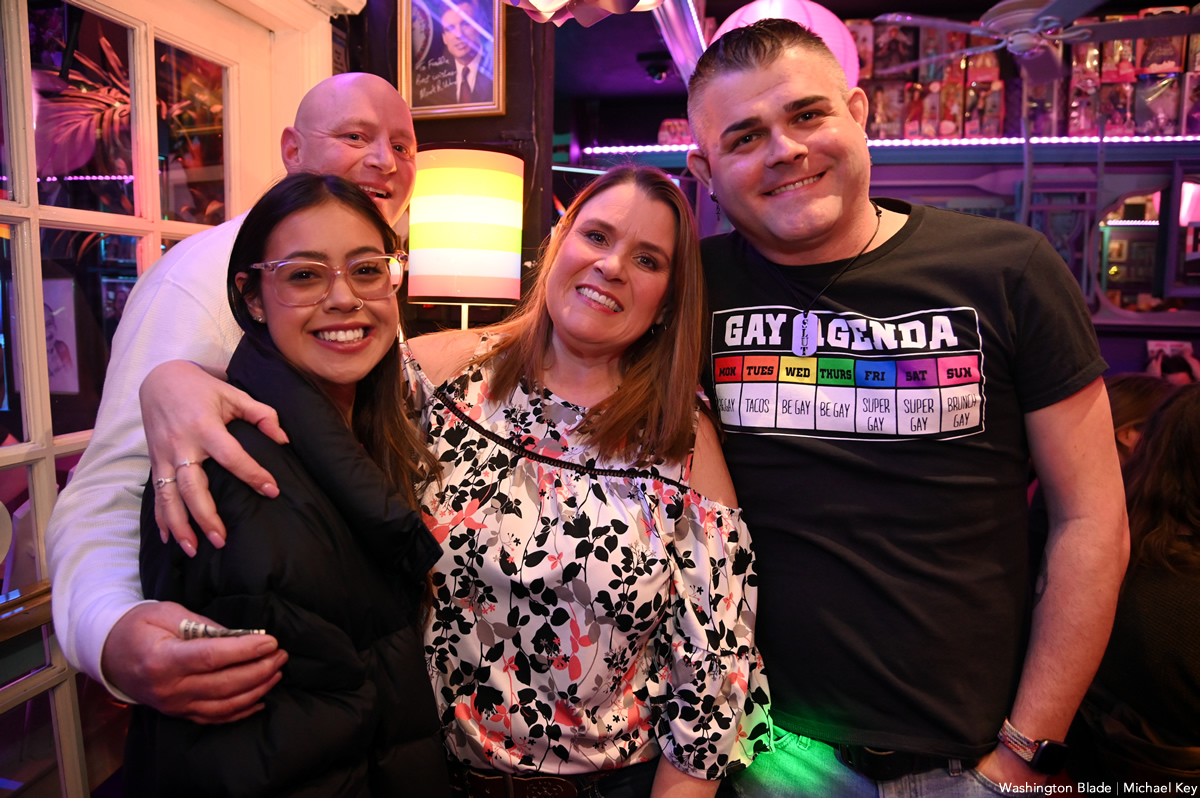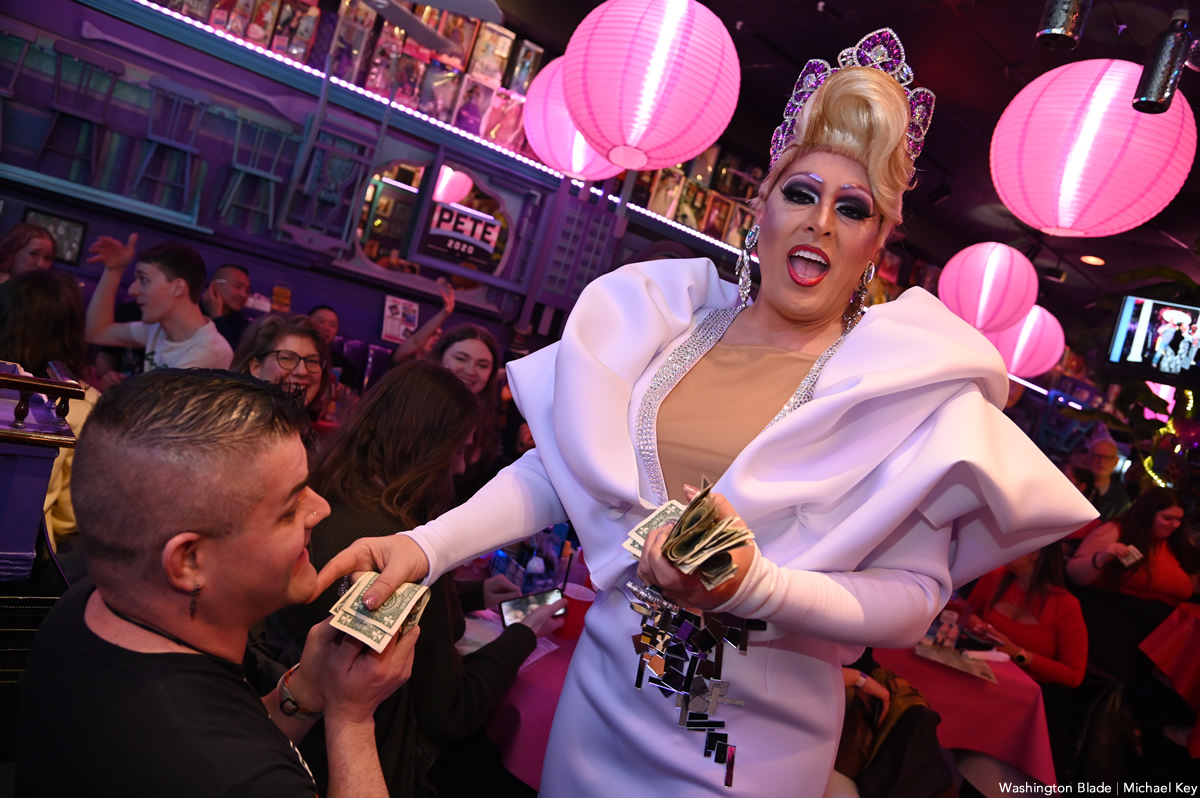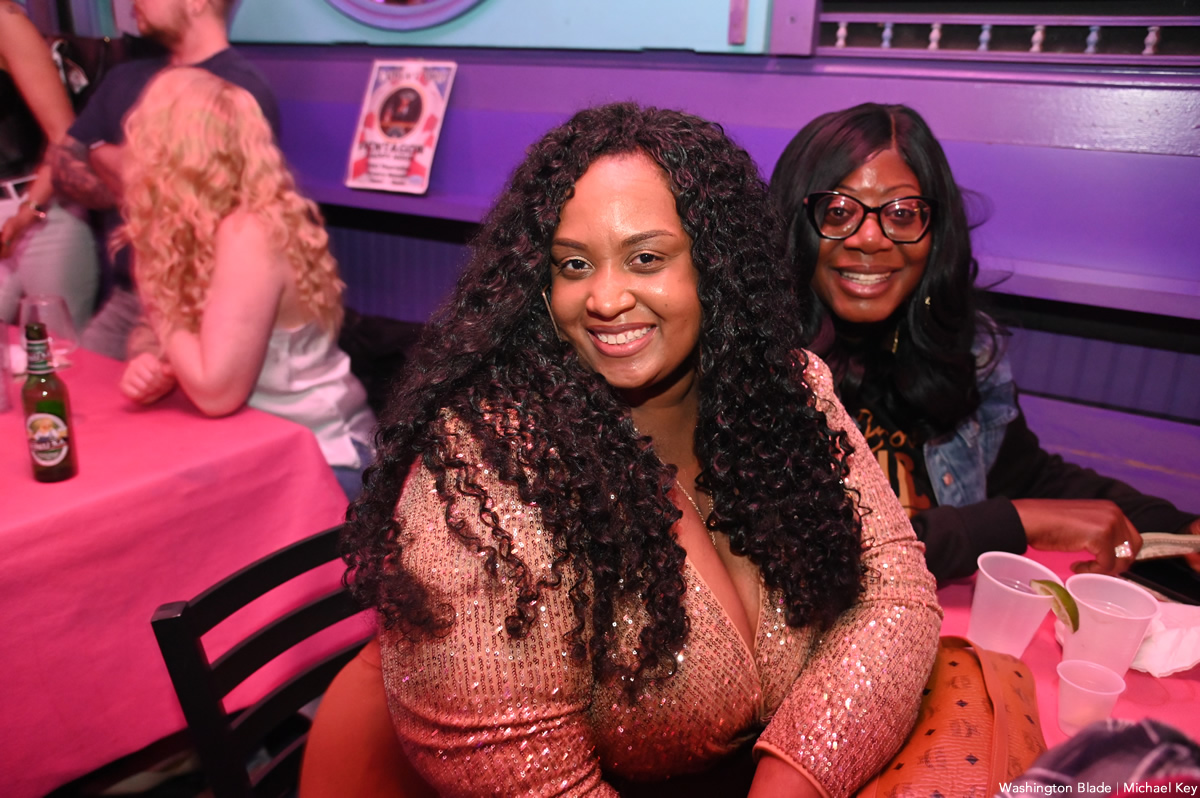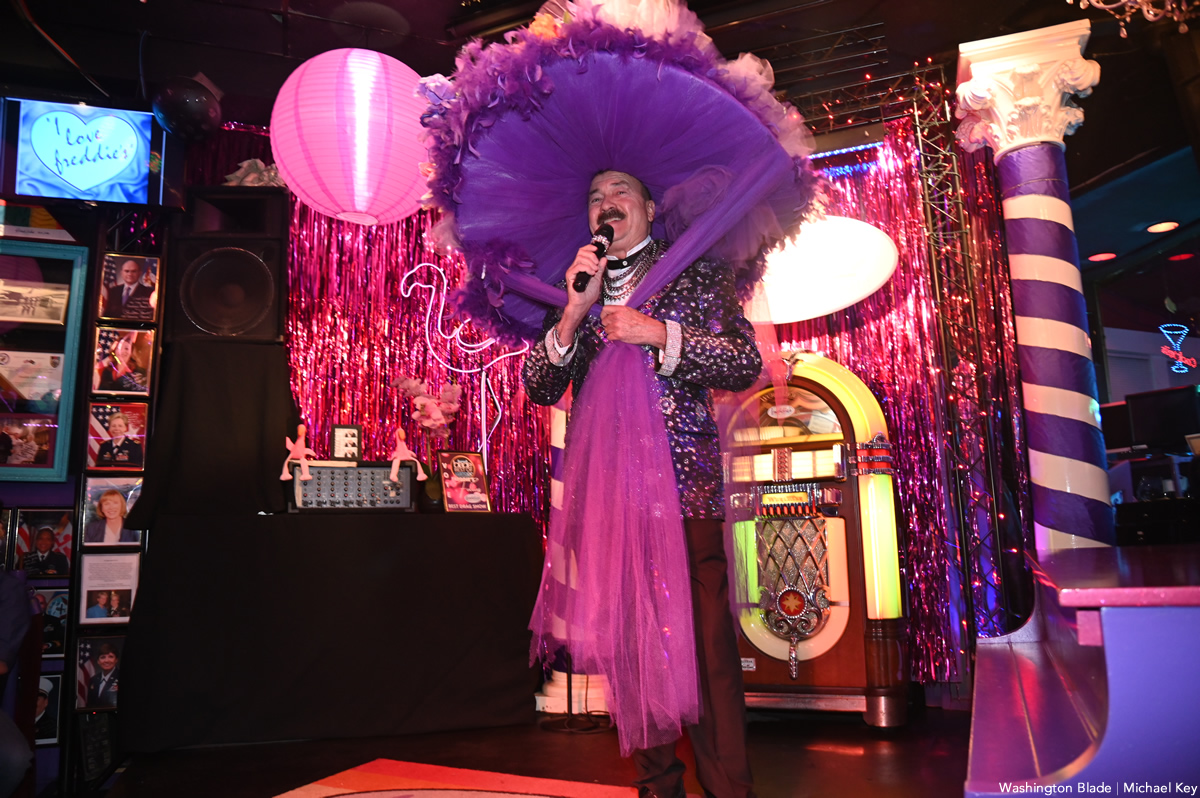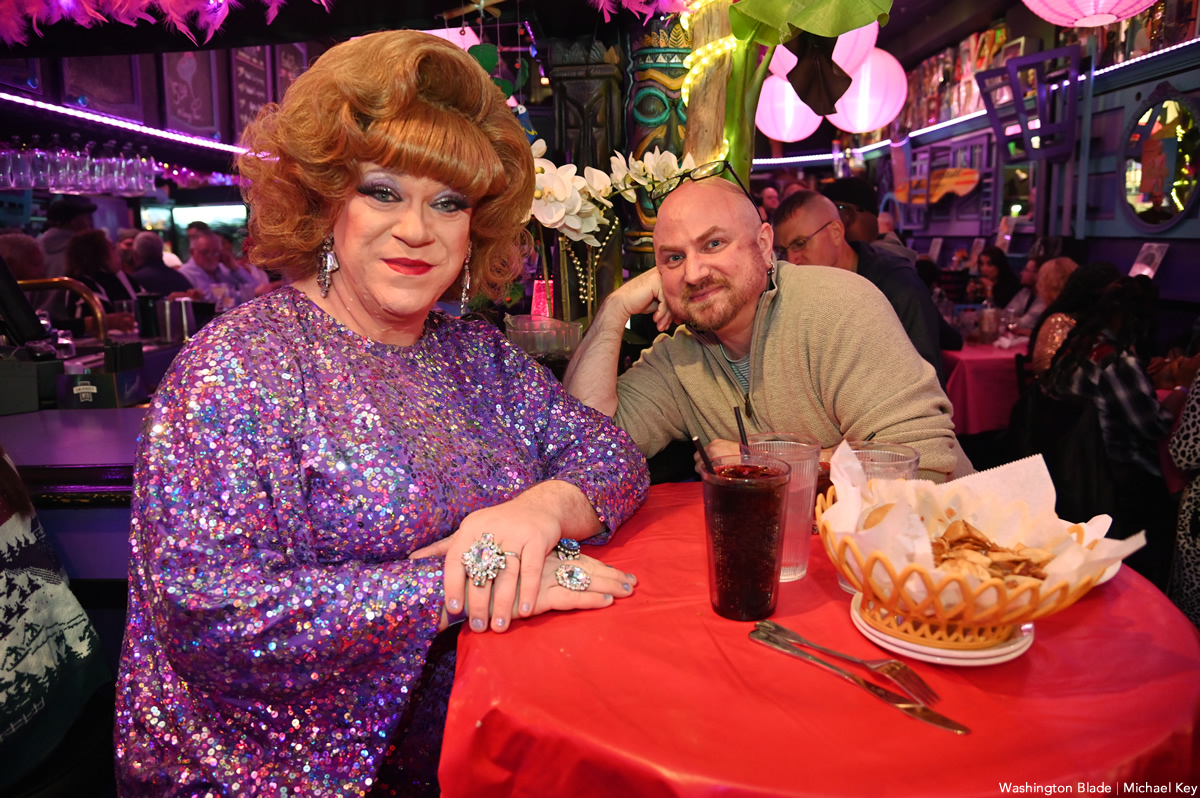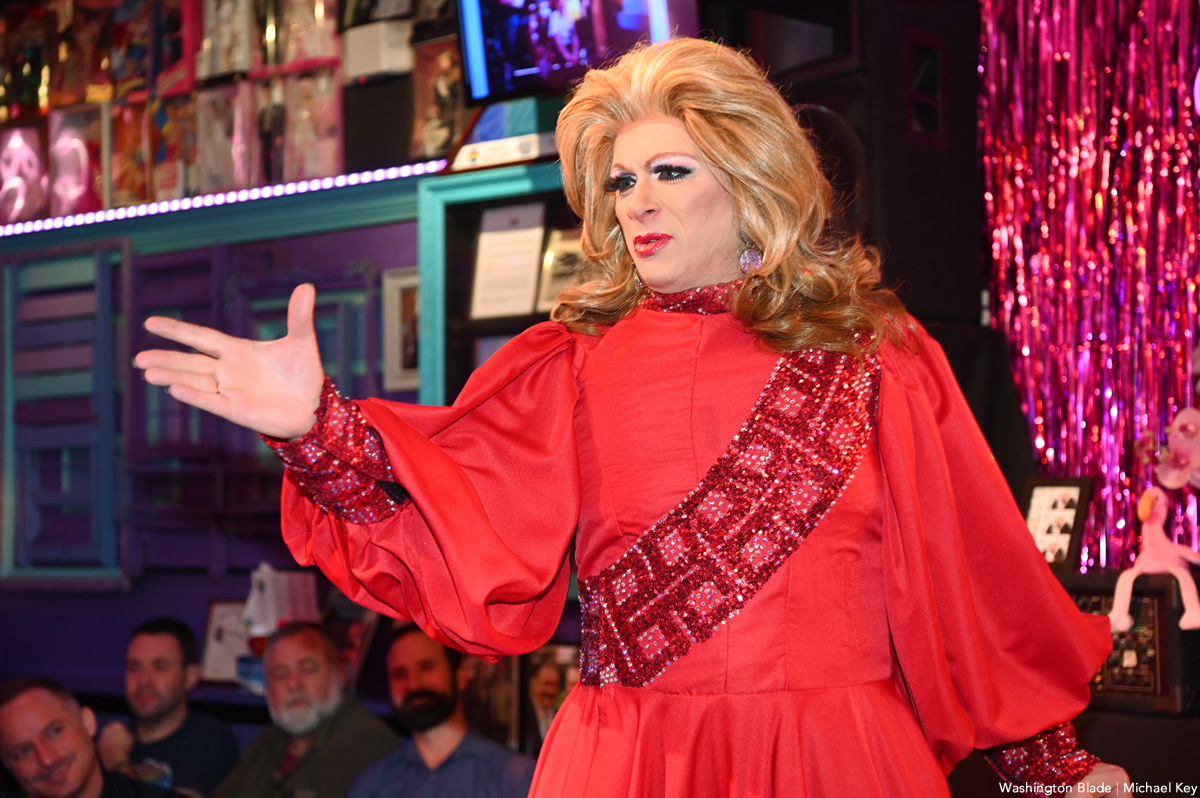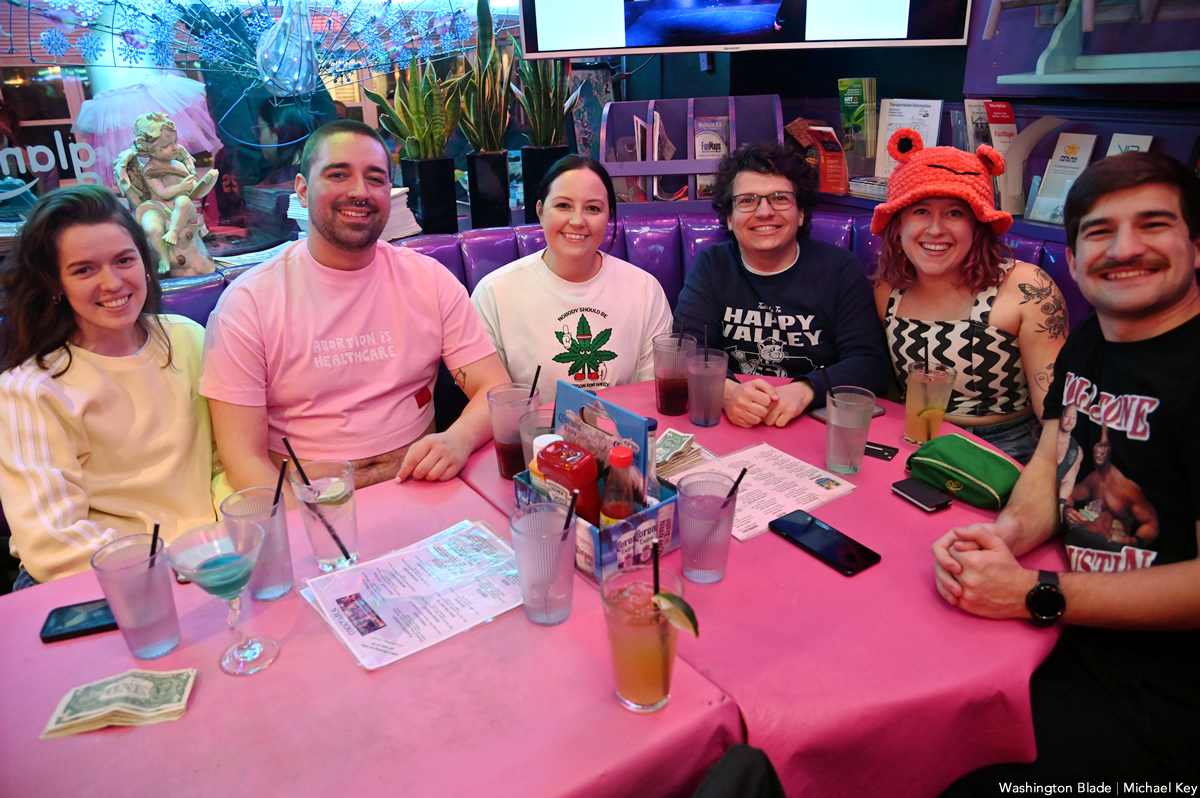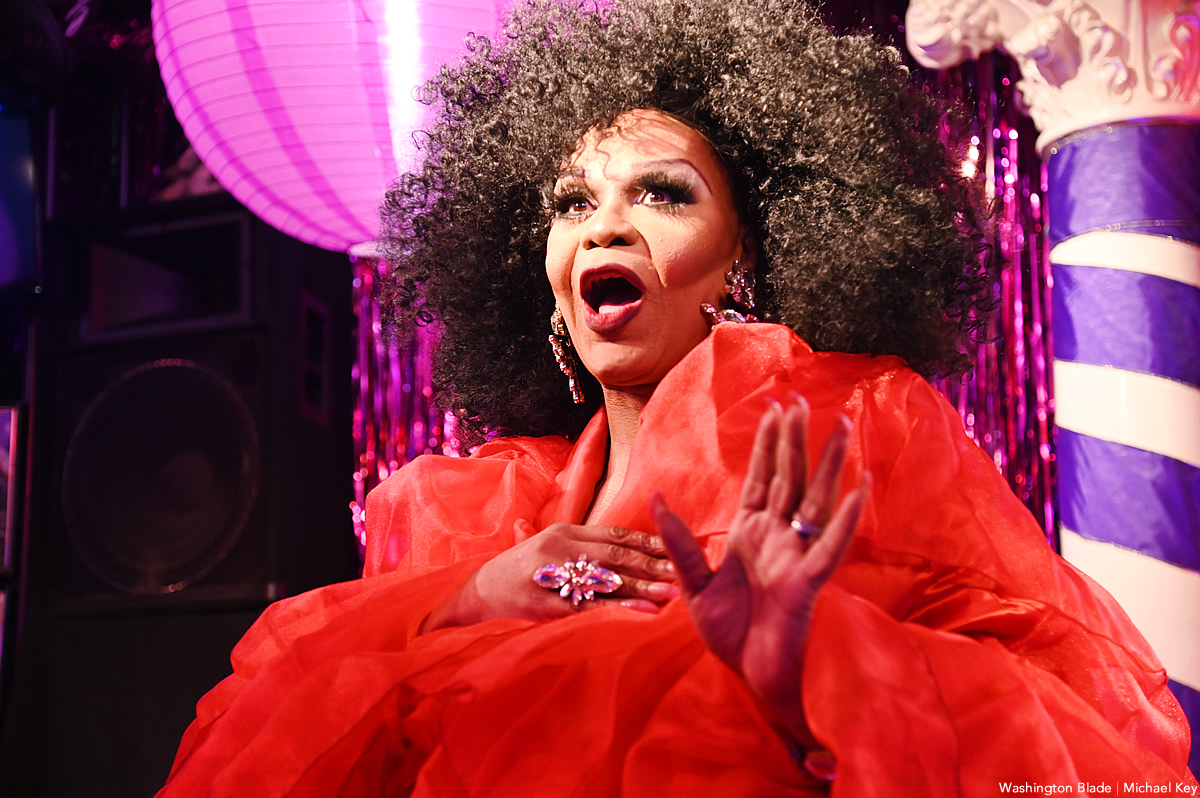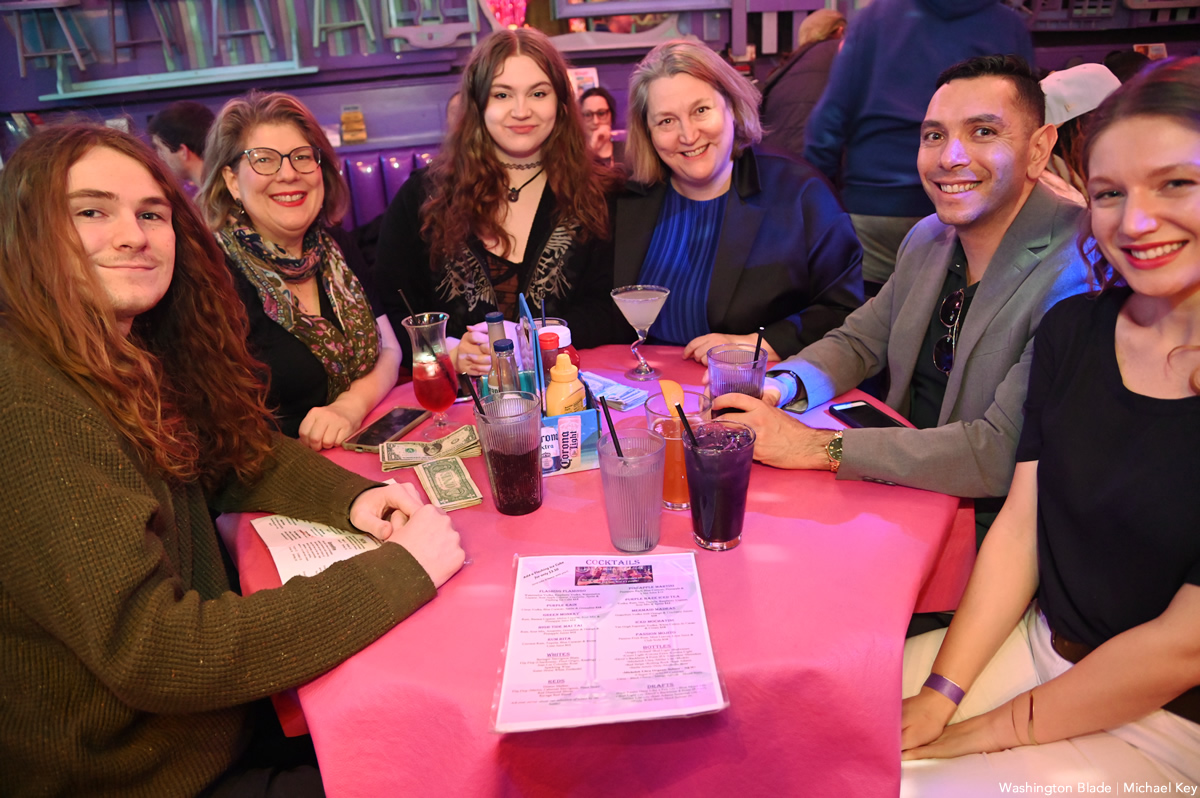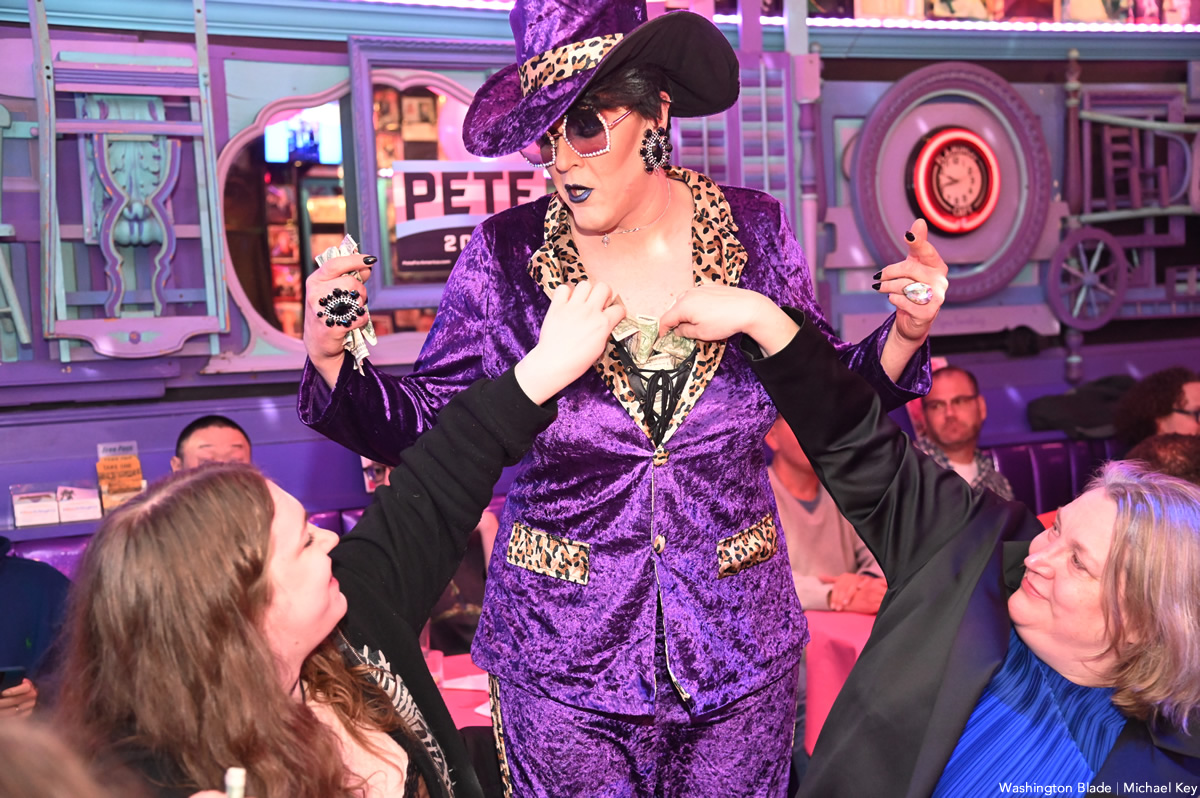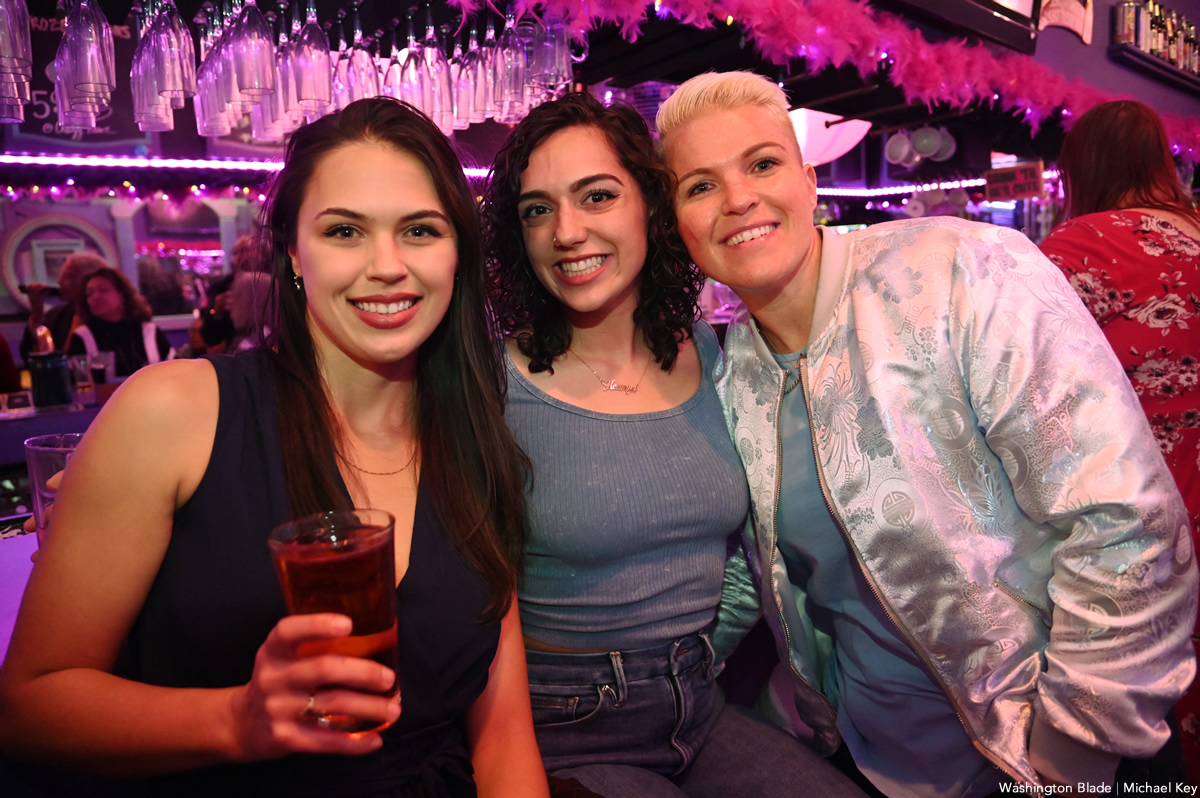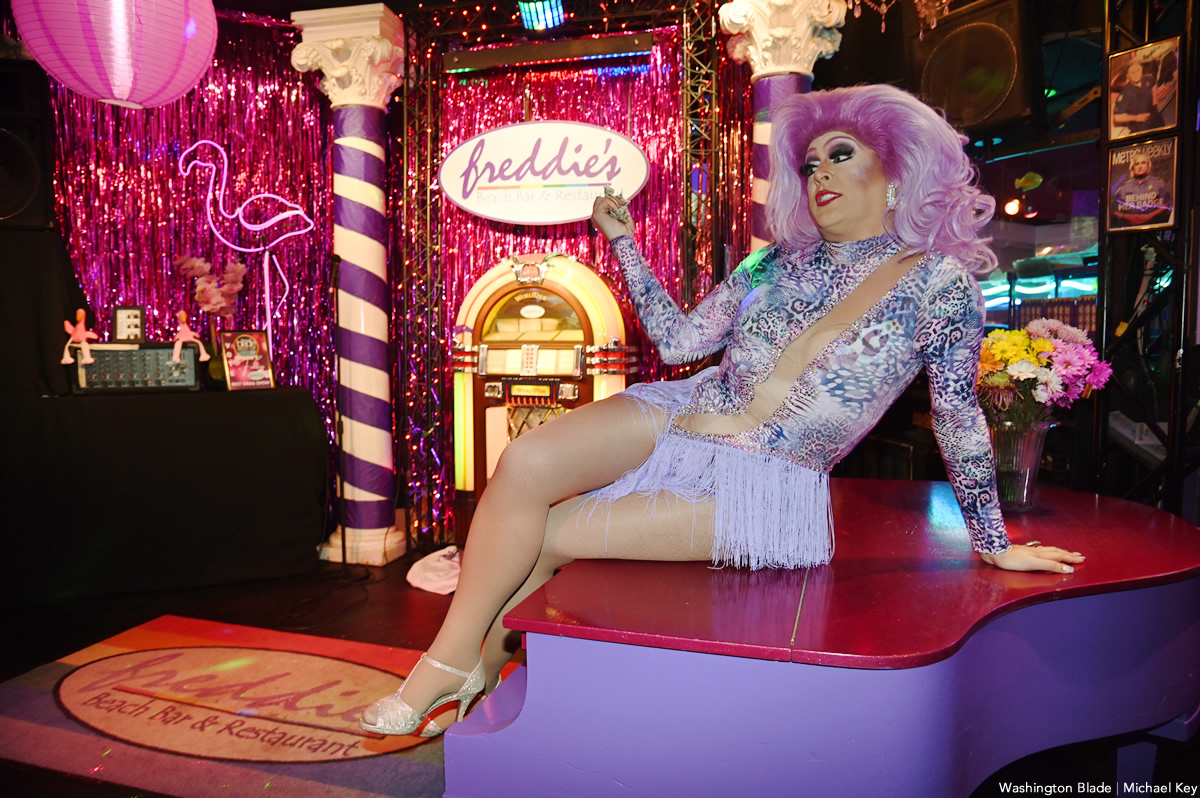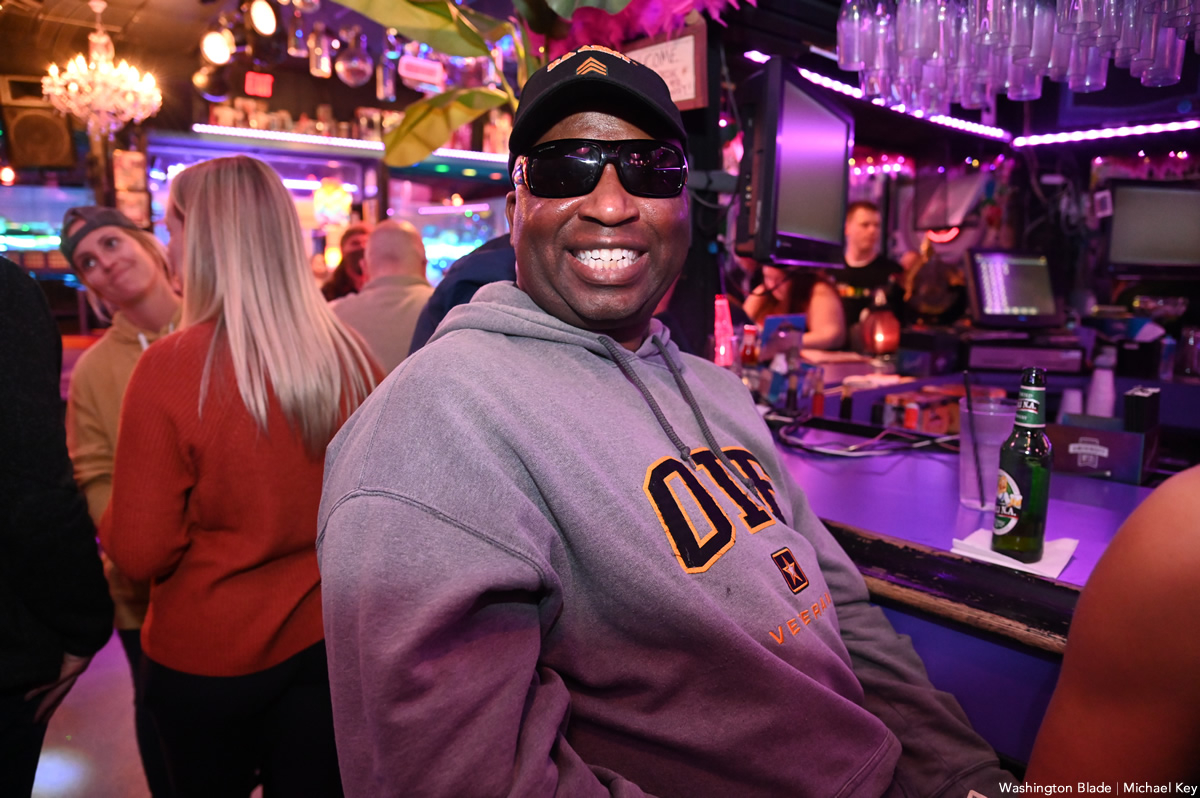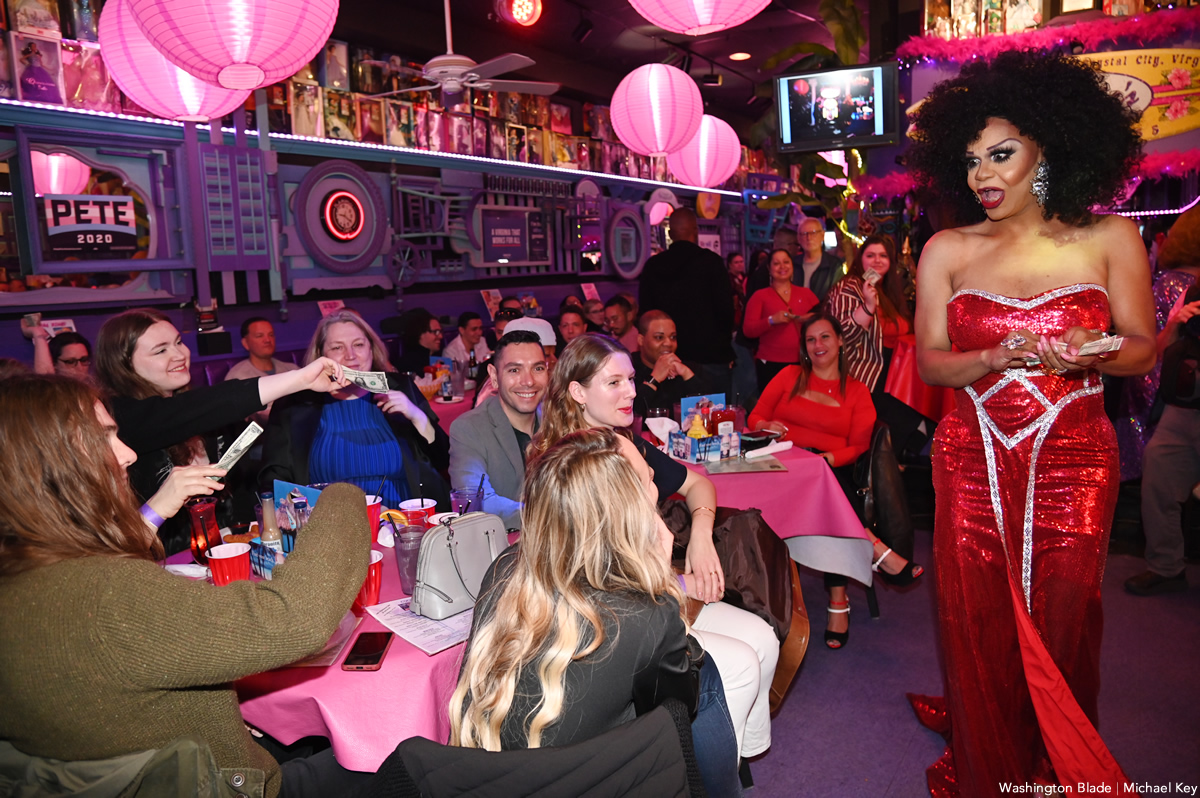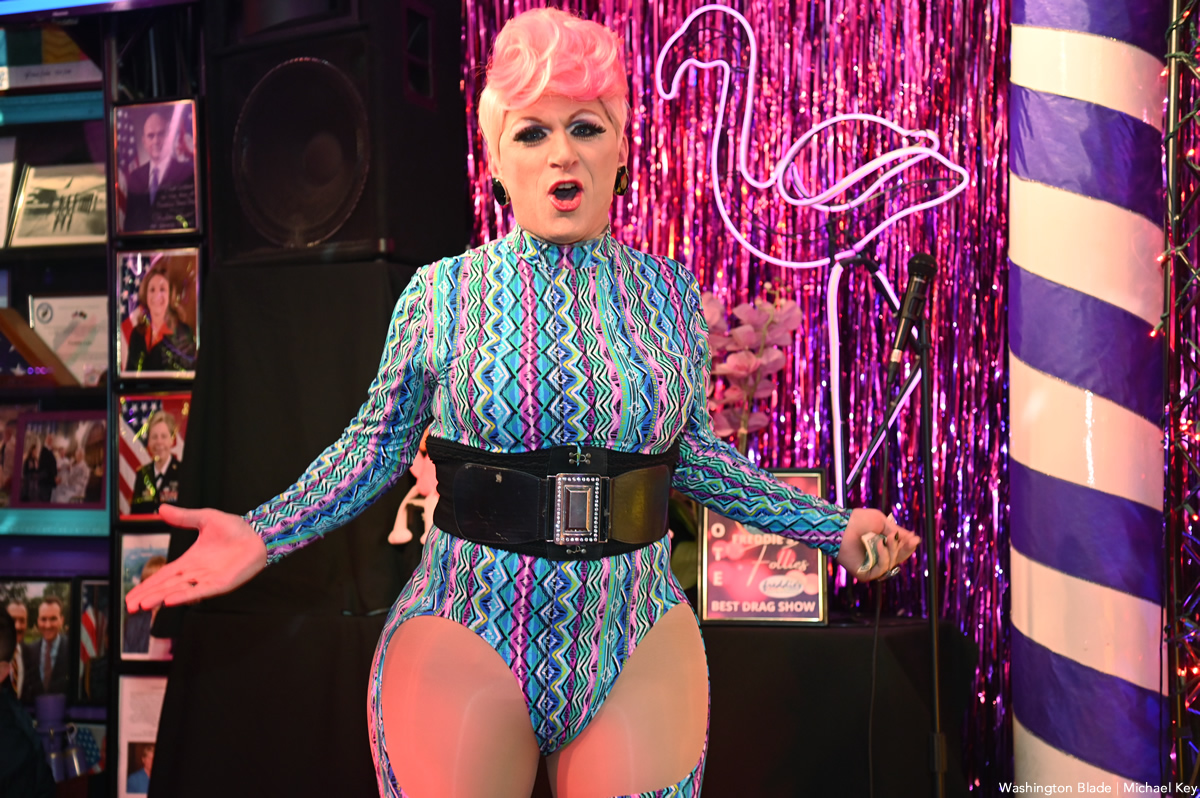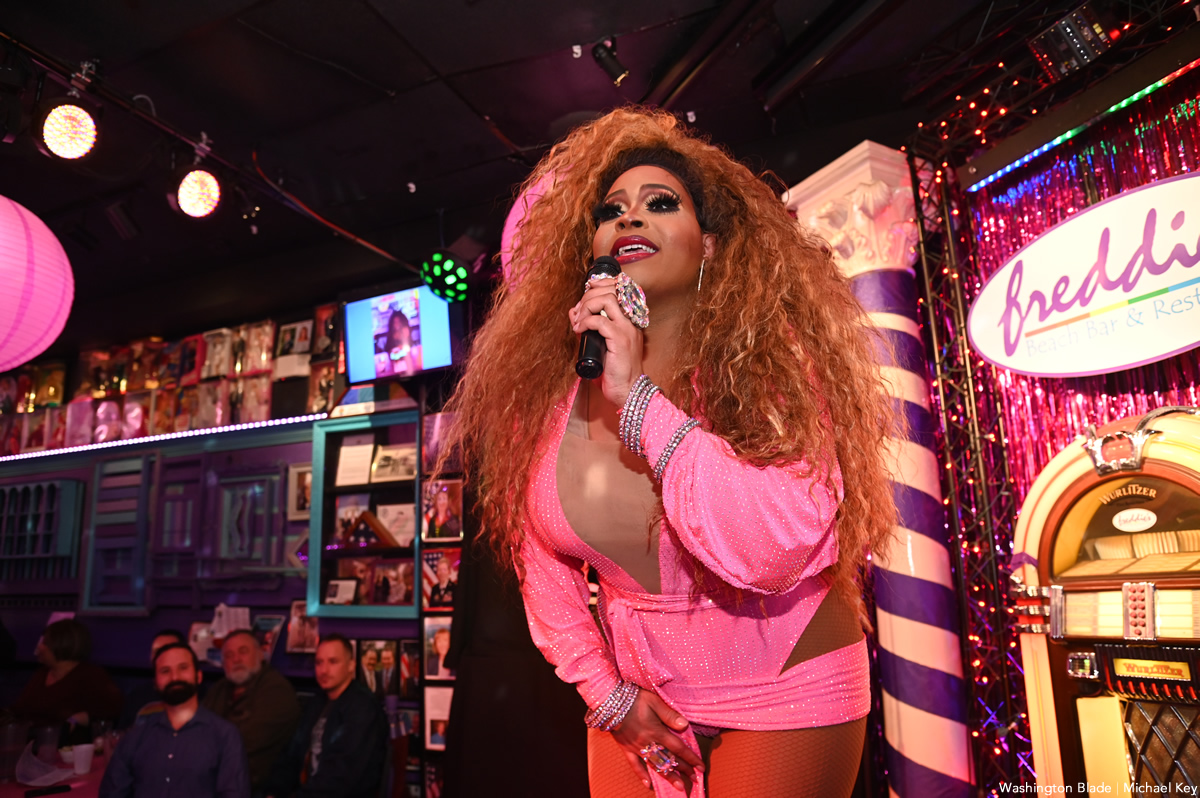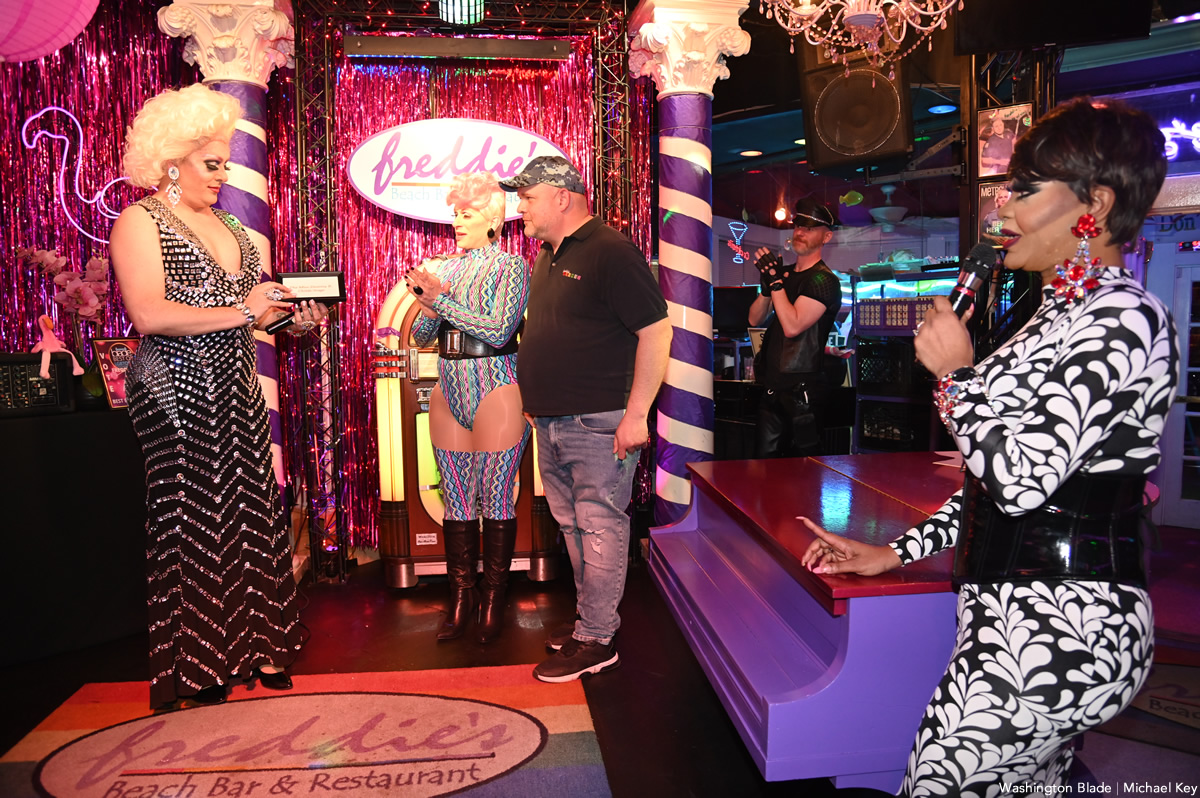 Covering Freddie's Follies 20th Anniversary for @WashBlade . @DestinyBChilds performing: pic.twitter.com/urpHgiMZ05

— Michael Patrick Key (@MichaelKeyWB) March 19, 2023