Maryland Senate passes same-sex marriage bill
O'Malley set to sign next week; bruising referendum campaign to begin

The Maryland Senate voted 25 to 22 Thursday night to approve a bill to legalize same-sex marriage, clearing its final hurdle in the state legislature before it goes to Gov. Martin O'Malley, who has pledged to sign it.
The historic vote triggered a burst of applause and cheers in the Senate chamber by supportive lawmakers and LGBT activists, who packed the visitor's gallery.
"We could not be more grateful to the senators who today voted to make all Maryland families stronger," said Joe Solmonese, president of the Human Rights Campaign, which is a member of Marylanders for Marriage Equality, a coalition of LGBT and allied organizations that pushed for the bill.
"Today we took another giant step toward marriage equality becoming law – and we are in this position due to the unwavering leadership and resolve of Gov. O'Malley and our legislative allies," Solmonese said.
U.S. House Minority Leader Nancy Pelosi (D-Calif.) called the Senate vote "an extraordinary victory for the people of Maryland and a critical step forward in the march for marriage equality nationwide."
Pelosi added, "As a native Marylander, this vote is a source of personal pride; as an American this action is a symbol of our progress as a nation and as a people."
The Senate vote came six days after the Maryland House of Delegates passed the bill by a razor-thin one-vote margin. That vote followed an intense lobbying effort by O'Malley, who is credited with helping to persuade the few wavering Democratic delegates needed to put the bill over the top.
Unlike past years, O'Malley this year introduced the marriage bill as part of his legislative package and placed all of the resources of his office behind the bill.
But supportive and opposing lawmakers acknowledged in the Senate floor debate Thursday night that the Civil Marriage Protection Act now faces its most daunting hurdle — a bruising referendum campaign leading up to the November election, when voters will have the final say on whether the bill should be enacted into law.
Public opinion polls show Maryland voters are nearly evenly divided on the issue of same-sex marriage, with supporters showing a slight lead.
Most political observers believe opponents of the bill have the resources to gather the required number of petition signatures needed to place the measure on the ballot in the November election, when President Barack Obama's name will also be on the ballot.
The bill died in the House of Delegates last year after clearing the Senate. Supporters decided to pull it from the House floor without a vote after determining they didn't have the votes to pass it.
The Senate passed the bill last year by a vote of 25-21. Its approval of the bill on Thursday night by a 25-22 vote did not represent a change in the breakdown of supporters and opponents, according to observers at the state capital in Annapolis.
Sen. Joanne Benson (D-Prince George's County) announced her opposition to the bill last year but was unable to reach the Senate floor to vote at that time, resulting in her being listed as not voting. Benson voted 'no' on the bill this time.
She was among 11 Democrats who voted against the bill on Thursday, opposing the 24 Democrats who voted 'yes' in the 47-member Senate.
Eleven Republicans voted against the bill, with just one, Sen. Allan Kittleman (R-Carroll & Howard Counties), voting for it.
In the House debate last week several opponents delivered highly emotional speeches condemning the bill as a threat to traditional marriage and an infringement on religious rights. Thursday's Senate debate was more measured, with opponents saying their positions were based mostly on religious beliefs while expressing respect for same-sex couples.
Sen. Jamie Raskin (D-Montgomery County), an American University law professor, served as floor leader for the marriage bill. LGBT advocates for the bill have long credited him with using a firm but diplomatic approach in refuting arguments that legalizing same-sex marriage would infringe on religious rights or create problems for traditional marriage.
Sen. Rich Madaleno (D-Montgomery County), the Senate's only openly gay member, called on his colleagues to support the bill to provide equality and dignity to "all" families, including those headed by same-sex couples.
"We all cherish families," he said, adding that the bill is intended for "people who find love and want a family."
Noting that he and his partner are raising two kids, Madaleno said he considers himself a "married man" and part of the "family of Maryland" without the right to legalize his and his partner's relationship with a marriage license.
"It is the marriage license that symbolizes the commitment," he said. "It makes it worthwhile. I want that marriage license in the State of Maryland."
In his closing remarks, Raskin praised his fellow senators on both sides of the political aisle for their "extraordinary civility and decency and even affection that pervaded these very tough discussions."
He told of his personal bout with colon cancer last year, just as the Senate deliberated over the marriage bill, saying his doctors have given him a "clean bill of health" at this time.
"But I learned that there is a difference between misfortune and injustice in life," he said, noting that a cancer diagnosis, which can happen to anyone, is a misfortune.
"But if you find someone to love in this life and to have and to hold and to dedicate your life to and you have kids together and you want to be married… and you can't do it, that's not a misfortune, that's an injustice because we have the power to do something about it," he said. "And today we have."
Senate observers said Senate President Thomas V. Mike Miller (D-Anne Arundel County), who voted against the bill, took the unusual step of explaining why he did so. Miller, who has said all along that he opposes same-sex marriage on religious grounds, has been praised by the bill's supporters for making sure it would reach the floor for a vote.
"Am I on the wrong side of history?" he asked. "As a historian, there is no doubt about it… I believe marriage is between a husband and a wife and that is why I voted the way I did," he said.
Should Maryland's marriage equality bill clear the referendum hurdle, the state joins D.C., Massachusetts, New York, Iowa, New Hampshire, Connecticut, Vermont and Washington State in allowing same-sex couples to marry.
"There remains a lot of work to do between now and November to make marriage equality a reality in Maryland," said HRC's Solmonese. "Along with coalition partners, we look forward to educating and engaging voters about what this bill does. It strengthens all Maryland families and protects religious liberty."
Evan Wolfson, executive director of Freedom to Marry, the national same-sex marriage advocacy organization, startled HRC and other partners of the Marylanders for Marriage Equality coalition earlier this year when he expressed concern that supporters of the bill had not demonstrated the capability to win in a referendum fight.
"Lesbian and gay couples, their families, and non-gay friends and neighbors made a powerful case for the freedom to marry, which all should enjoy," Wolfson told the Blade after the Maryland Senate vote Thursday night.
"The lawmakers responded to these moving stories of love and commitment," he said. "Now, HRC, Marylanders for Marriage Equality, and those who led the passage of this bill must defend it against the attack coming in November. "
Asked if Freedom to Marry would become involved in the Maryland referendum fight, Wolfson said only, "You have my comment."
Here's how Maryland's senators voted:
Voting Yea
Brochin, James (D) Baltimore Co.
Conway, Joan Carter (D) Baltimore
Ferguson, William C., IV (D) Baltimore
Forehand, Jennie M. (D) Montgomery
Frosh, Brian E. (D) Montgomery
Garagiola, Robert J. (D) Montgomery
Gladden, Lisa A. (D) Baltimore
Jones-Rodwell, Verna L. (D) Baltimore
Kasemeyer, Edward J. (D) Howard
Kelley, Delores G. (D) Baltimore Co.
King, Nancy J. (D) Montgomery
Kittleman, Allan H. (R) Howard
Klausmeier, Katherine A. (D) Baltimore Co.
Madaleno, Richard S., Jr. (D) Montgomery
Manno, Roger (D) Montgomery
McFadden, Nathaniel J. (D) Baltimore
Montgomery, Karen S. (D) Montgomery
Pinsky, Paul G. (D) Prince George's
Pugh, Catherine E. (D) Baltimore
Ramirez, Victor R. (D) Prince George's
Raskin, Jamie B. (D) Montgomery
Robey, James N. (D) Howard
Rosapepe, James C. (D) Prince George's
Young, Ronald N. (D) Frederick
Zirkin, Robert A. (D) Baltimore Co.
Voting Nay
Astle, John C. (D) Anne Arundel
Benson, Joanne C. (D) Prince George's
Brinkley, David R. (R) Frederick
Colburn, Richard F. (R) Dorchester
Currie, Ulysses (D), Prince George's
DeGrange, James E., Sr. (D) Anne Arundel
Dyson, Roy P. (D) St. Mary's
Edwards, George C. (R) Garrett
Getty, Joseph M. (R), Carroll
Glassman, Barry (R) Harford
Jacobs, Nancy (R) Harford
Jennings, J. B. (R) Harford
Mathias, James N., Jr. (D) Worcester
Middleton, Thomas M. (D) Charles
Miller, Thomas V. Mike (D) Calvert
Muse, C. Anthony (D) Prince George's
Peters, Douglas J. J. (D) Prince George's
Pipkin, E. J. (R) Cecil
Reilly, Edward R. (R) Anne Arundel
Shank, Christopher B. (R) Washington
Simonaire, Bryan W. (R) Anne Arundel
Stone, Norman R., Jr. (D) Baltimore Co.
New gay bar 'Central' to open in Baltimore this summer
Just a few blocks from where Grand Central closed last year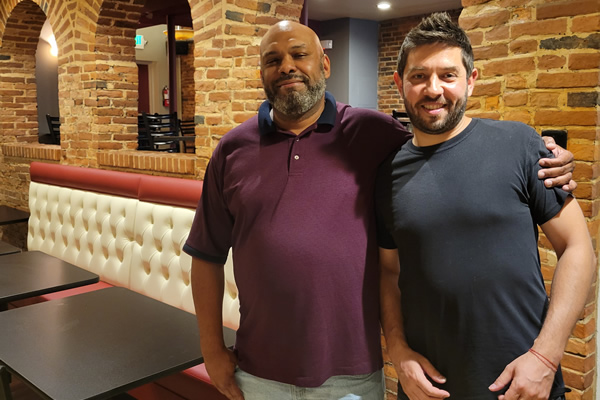 Fans of the old Grand Central club in Baltimore will get a new place to patronize this summer, and it has a familiar name and operator.
Central is the name of a gay bar and restaurant that's expected to open in August, just a few blocks from where Grand Central closed last September. One of its owners is the former general manager of Grand Central, Marc Hayes.
Baltimore's liquor board last week approved a request to transfer an existing Beer, Wine and Liquor license to Hayes, from Baltimore, and business partner Ivan Yordanov, from Alexandria, Va.
The location is a three-building complex at 885-889 N. Howard Street, part of a block called Antique Row on the western edge of Mount Vernon, the city's traditional "gayborhood." Over the years, the Howard Street buildings have housed a series of clubs and lounges, most recently Bentley's jazz club.
Grand Central closed after original owner Don Davis sold the property at 1001-1003 N. Charles Street to a developer, Landmark Partners, that's now constructing an eight-story office building in its place. Its last day was Sept. 3.
Started in 1991 as Central Station at 1001 N. Charles St. and renamed when Davis bought the old Stagecoach Bar at 1003 N. Charles St., Grand Central was one of Baltimore's largest gay-friendly clubs and remained busy on weekends even after Landmark acquired the property. Patrons called it 'Central' for short. It was required to close temporarily during the first months of the COVID-19 pandemic but did offer outdoor and carryout service when permitted.
Hayes, the last general manager of Grand Central for both Davis and Landmark, had indicated before it closed that he wanted to find another place for patrons to go once construction of the office building began.
He said the Howard Street business is not a relocation of Grand Central because Landmark isn't involved and Landmark owns the rights to the name and other intellectual property associated with Grand Central.
"We're not Grand Central," he said. "This is going to be Central. This is going to be an LGBTQIA-friendly place, but not using the Grand Central intellectual property."
Hayes said he and Yordanov chose the name Central because the Howard Street buildings are centrally located between Leon's and The Drinkery, two other gay bars in Mount Vernon.
"We are central," he said. "We're in a triangle."
Even if it doesn't have a legal connection with Grand Central, Hayes said, he will welcome its former patrons, as well as people who have never been to Grand Central. And while he's billing it as a gay bar, he said, "I don't see gender or race in anybody." He describes himself as gender fluid and Yordanov as an ally of the gay community.
The three buildings date from around 1900 and are connected internally. Together, they contain more than 6,200 square feet of space on two levels – large but less than half the 15,000 square feet of space inside the two buildings that made up Grand Central.
Hayes and Yordanov are leasing the property and received a letter of support for the liquor license transfer from the Mount Vernon Belvedere Association. They still need to pass inspections required by the liquor board and intend to hire a staff of about 20. They plan to have a dance floor and DJs, Sunday brunch, drag shows and other live entertainment as well as a full-service kitchen.
The interior has a long wooden bar that's reminiscent of Grand Central's, a series of lounges and dining areas, and some exposed-brick walls with arches that impart an air of history and allow views from one area to another. The main dance floor will be on the second floor, including one space where the walls are covered with mirrors.
Hayes said the building doesn't need much in the way of renovations and since it's actually three addresses, there's already a separate entrance for carryout orders. He said he considered other locations but liked the ambiance, layout and location of this property. "I've always liked this building," he said. "Grand stairwell. Wrought iron…It's gorgeous. Look at the arches."
The bar will be open from 4 p.m. to 1:45 a.m. Monday through Saturday and from 10 a.m. to 1:45 p.m. on Sundays, when Central will serve brunch. The carryout will open daily starting at 11 a.m. Central will have a cover charge when there are shows.
While many gay bars have closed around the country during the pandemic, Hayes said he believes there's a market for a new one in Baltimore. He notes that Central will be different from the Baltimore Eagle, which caters to the leather community; the tavern-style bars without live entertainment, and The Manor, an "ultralounge" in a meticulously restored townhouse on Charles Street.
"We're not The Manor, obviously. They've got a fantastic chef and fantastic food and we're going to be doing bar food" with a relaxed atmosphere and DJs. But Central will offer more in the way of food service and entertainment than the tavern-style bars around the city.
That's another reason the name they chose makes sense. Given the other options in town, Hayes said, "We're kind of right in the middle."
Delaware prepares to celebrate Pride month
Parade moved to October, but smattering of local events planned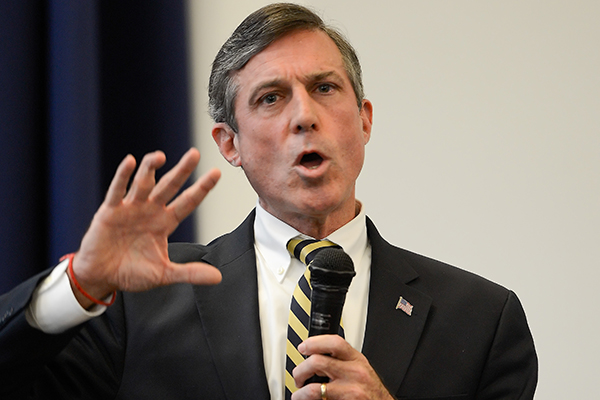 As state coronavirus restrictions continue to lift, organizations throughout Delaware are gearing up for Pride month with events planned during June.
Dogfish Head Craft Brewery dedicated its June Beer and Benevolence philanthropic effort to benefit CAMP Rehoboth, an LGBTQ+ non-profit community center in Rehoboth. The fundraising began last weekend at Chesapeake and Maine and the organization will receive 10 percent of proceeds from 4 to 6 p.m.
The Delaware Pride Parade is scheduled for Oct. 2 from 10 a.m. to 4 p.m.
June 19: Delaware Pride Bowling at Bowlerama
The Delaware Pride Bowling event is June 19 from 7-10 p.m. The New Castle Avenue Bowlerama will charge $15 per bowler and free shoes for the two hour time slot.
June 18: Stand-up Comedy by Julia Scotti
Trans comedian and America's Got Talent quarterfinalist Julia Scotti will perform standup comedy at the Milton Theater. Admission is $17.
June 20: From Stonewall To Now – Presented By Mona Lotts
Milton Theater will host "From Stonewall To Now," a celebration of the art of drag hosted by Mona Lotts. Admission is $20 and will feature performances from several drag queens from the state.
Woman dragged down stairs at Nellie's, fatal crash during Pride weekend
Most events unaffected by three unrelated incidents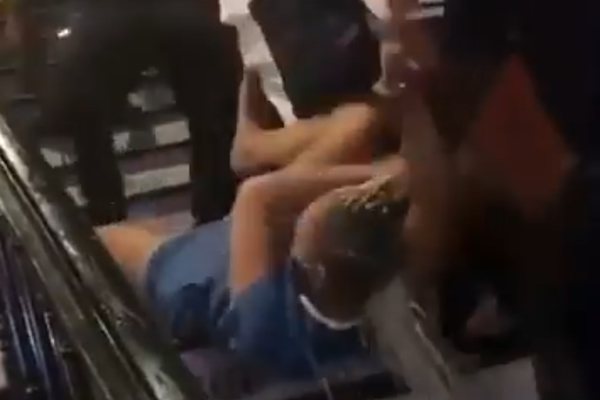 Three unrelated violent incidents that surfaced in different locations on Saturday evening, June 12, in the path of D.C.'s Pridemobile Parade have created a stir on social media following an otherwise peaceful series of events celebrating Capital Pride.
According to D.C. police, the first incident took place about 3 p.m. Saturday, minutes after the Pridemobile Parade drove past the Shaw Tavern at 520 Florida Ave., N.W., which has a large LGBTQ clientele. A police report says a male customer of the tavern reported being harassed by a young man who called him a "faggot" as he walked toward the Shaw Tavern.
Shortly after the victim entered the tavern and was seated in an outdoor area, the same young man, later identified by police as a 13-year-old juvenile, approached him and threatened him with a machete by pointing it at the victim and stating, "I'll silence you," the police report says. The report says that while making the threats the suspect appeared to be using the two-foot-long machete to stab cicadas on the ground and tossed them onto the victim as the victim was sitting at one of the tavern's outdoor tables.
One day later, on Sunday, June 13, after having released photos of the suspect obtained from a surveillance camera at the Shaw Tavern, police announced they arrested the suspect on a charge of assault with a dangerous weapon and listed the incident as a suspected anti-gay hate crime. The victim was uninjured, police said. The suspect's name was being withheld because he is a juvenile.
The second incident occurred about three blocks away at Nellie's Sports Bar, a gay bar at 900 U St., N.W., several hours later when a violent brawl captured on video broke out after a Nellie's security staff person was seen pulling a female customer by her hair down a flight of stairs inside the bar.
The video, which was taken by another customer and posted on Instagram, shows other male and female customers attacking the employee who was dragging the female customer down the stairs. The woman, who later identified herself as Keisha Young, told Channel 7 News the Nellie's security staffer mistakenly thought she was among a group of other customers that created a disturbance at the bar.
Her mother, Tammy Young, told Channel 7 News her daughter created a GoFundMe page to raise money to pay for medical bills related to injuries she suffered while being dragged down the stairs, and to hire a lawyer.
Young states on the GoFundMe page that she lost her glasses, iPhone, and shoes during the altercation and her clothes were torn.
"My body aches and I am bruised up," she stated.
The posting of the video on social media prompted D.C. members of Black Lives Matter to stage a protest outside Nellie's on Sunday night, demanding that action be taken against the bar. Nellie's, meanwhile, released a statement on Sunday saying it was investigating the incident.
"We were incredibly upset and disturbed to see the unfortunate event that took place at Nellie's last night," the statement says. "We are undergoing a full investigation of the situation," it says. "At Nellie's we foster an inclusive and safe environment, so events like this are completely unacceptable to us."
Channel 7 News reported the protesters also walked to the nearby home of Nellie's owner Douglas Schantz to continue protesting there. The Washington Blade couldn't immediately reach Schantz for comment.
The third incident took place about 3:15 a.m. Sunday morning at the intersection of 14th and P Streets, N.W., where two gay bars are located. According to D.C. police, an intoxicated driver crashed his car into a bus stop at that location and struck and killed a pedestrian. Police said the pedestrian, who was identified only as a male, was taken to a hospital with critical injuries and pronounced dead a short time later.
Police said the driver, identified as Gerald Lewis, 29, of Northeast D.C., was arrested and charged with second-degree murder, driving while intoxicated, and reckless driving.
The identity of the victim was being withheld pending notification of next of kin, police said. The incident occurred minutes after the 3 a.m. closing of the nearby gay bars.
Mark Lee, coordinator of the D.C. Nightlife Council, a trade association that represents bars, restaurants, and nightclubs, said the three incidents and a reported fourth incident of a shooting Sunday night on U Street near Nellie's, were an exception to an otherwise peaceful weekend in which business was booming at the city's nightlife establishments.
"Despite long lines at many (gay and non-gay) venues last night, and huge turnouts at nightclubs across the city, it was overall a very calm night everywhere," Lee told the Blade in a text message. "These couple of incidents would have been non-extraordinary in normal times, except for some people being more attentive to things during re-opening."
Lee was referring to the full, post-COVID lifting of all restrictions for nightlife businesses that took place on June 11.