Maryland Senate passes same-sex marriage bill
O'Malley set to sign next week; bruising referendum campaign to begin

The Maryland Senate voted 25 to 22 Thursday night to approve a bill to legalize same-sex marriage, clearing its final hurdle in the state legislature before it goes to Gov. Martin O'Malley, who has pledged to sign it.
The historic vote triggered a burst of applause and cheers in the Senate chamber by supportive lawmakers and LGBT activists, who packed the visitor's gallery.
"We could not be more grateful to the senators who today voted to make all Maryland families stronger," said Joe Solmonese, president of the Human Rights Campaign, which is a member of Marylanders for Marriage Equality, a coalition of LGBT and allied organizations that pushed for the bill.
"Today we took another giant step toward marriage equality becoming law – and we are in this position due to the unwavering leadership and resolve of Gov. O'Malley and our legislative allies," Solmonese said.
U.S. House Minority Leader Nancy Pelosi (D-Calif.) called the Senate vote "an extraordinary victory for the people of Maryland and a critical step forward in the march for marriage equality nationwide."
Pelosi added, "As a native Marylander, this vote is a source of personal pride; as an American this action is a symbol of our progress as a nation and as a people."
The Senate vote came six days after the Maryland House of Delegates passed the bill by a razor-thin one-vote margin. That vote followed an intense lobbying effort by O'Malley, who is credited with helping to persuade the few wavering Democratic delegates needed to put the bill over the top.
Unlike past years, O'Malley this year introduced the marriage bill as part of his legislative package and placed all of the resources of his office behind the bill.
But supportive and opposing lawmakers acknowledged in the Senate floor debate Thursday night that the Civil Marriage Protection Act now faces its most daunting hurdle — a bruising referendum campaign leading up to the November election, when voters will have the final say on whether the bill should be enacted into law.
Public opinion polls show Maryland voters are nearly evenly divided on the issue of same-sex marriage, with supporters showing a slight lead.
Most political observers believe opponents of the bill have the resources to gather the required number of petition signatures needed to place the measure on the ballot in the November election, when President Barack Obama's name will also be on the ballot.
The bill died in the House of Delegates last year after clearing the Senate. Supporters decided to pull it from the House floor without a vote after determining they didn't have the votes to pass it.
The Senate passed the bill last year by a vote of 25-21. Its approval of the bill on Thursday night by a 25-22 vote did not represent a change in the breakdown of supporters and opponents, according to observers at the state capital in Annapolis.
Sen. Joanne Benson (D-Prince George's County) announced her opposition to the bill last year but was unable to reach the Senate floor to vote at that time, resulting in her being listed as not voting. Benson voted 'no' on the bill this time.
She was among 11 Democrats who voted against the bill on Thursday, opposing the 24 Democrats who voted 'yes' in the 47-member Senate.
Eleven Republicans voted against the bill, with just one, Sen. Allan Kittleman (R-Carroll & Howard Counties), voting for it.
In the House debate last week several opponents delivered highly emotional speeches condemning the bill as a threat to traditional marriage and an infringement on religious rights. Thursday's Senate debate was more measured, with opponents saying their positions were based mostly on religious beliefs while expressing respect for same-sex couples.
Sen. Jamie Raskin (D-Montgomery County), an American University law professor, served as floor leader for the marriage bill. LGBT advocates for the bill have long credited him with using a firm but diplomatic approach in refuting arguments that legalizing same-sex marriage would infringe on religious rights or create problems for traditional marriage.
Sen. Rich Madaleno (D-Montgomery County), the Senate's only openly gay member, called on his colleagues to support the bill to provide equality and dignity to "all" families, including those headed by same-sex couples.
"We all cherish families," he said, adding that the bill is intended for "people who find love and want a family."
Noting that he and his partner are raising two kids, Madaleno said he considers himself a "married man" and part of the "family of Maryland" without the right to legalize his and his partner's relationship with a marriage license.
"It is the marriage license that symbolizes the commitment," he said. "It makes it worthwhile. I want that marriage license in the State of Maryland."
In his closing remarks, Raskin praised his fellow senators on both sides of the political aisle for their "extraordinary civility and decency and even affection that pervaded these very tough discussions."
He told of his personal bout with colon cancer last year, just as the Senate deliberated over the marriage bill, saying his doctors have given him a "clean bill of health" at this time.
"But I learned that there is a difference between misfortune and injustice in life," he said, noting that a cancer diagnosis, which can happen to anyone, is a misfortune.
"But if you find someone to love in this life and to have and to hold and to dedicate your life to and you have kids together and you want to be married… and you can't do it, that's not a misfortune, that's an injustice because we have the power to do something about it," he said. "And today we have."
Senate observers said Senate President Thomas V. Mike Miller (D-Anne Arundel County), who voted against the bill, took the unusual step of explaining why he did so. Miller, who has said all along that he opposes same-sex marriage on religious grounds, has been praised by the bill's supporters for making sure it would reach the floor for a vote.
"Am I on the wrong side of history?" he asked. "As a historian, there is no doubt about it… I believe marriage is between a husband and a wife and that is why I voted the way I did," he said.
Should Maryland's marriage equality bill clear the referendum hurdle, the state joins D.C., Massachusetts, New York, Iowa, New Hampshire, Connecticut, Vermont and Washington State in allowing same-sex couples to marry.
"There remains a lot of work to do between now and November to make marriage equality a reality in Maryland," said HRC's Solmonese. "Along with coalition partners, we look forward to educating and engaging voters about what this bill does. It strengthens all Maryland families and protects religious liberty."
Evan Wolfson, executive director of Freedom to Marry, the national same-sex marriage advocacy organization, startled HRC and other partners of the Marylanders for Marriage Equality coalition earlier this year when he expressed concern that supporters of the bill had not demonstrated the capability to win in a referendum fight.
"Lesbian and gay couples, their families, and non-gay friends and neighbors made a powerful case for the freedom to marry, which all should enjoy," Wolfson told the Blade after the Maryland Senate vote Thursday night.
"The lawmakers responded to these moving stories of love and commitment," he said. "Now, HRC, Marylanders for Marriage Equality, and those who led the passage of this bill must defend it against the attack coming in November. "
Asked if Freedom to Marry would become involved in the Maryland referendum fight, Wolfson said only, "You have my comment."
Here's how Maryland's senators voted:
Voting Yea
Brochin, James (D) Baltimore Co.
Conway, Joan Carter (D) Baltimore
Ferguson, William C., IV (D) Baltimore
Forehand, Jennie M. (D) Montgomery
Frosh, Brian E. (D) Montgomery
Garagiola, Robert J. (D) Montgomery
Gladden, Lisa A. (D) Baltimore
Jones-Rodwell, Verna L. (D) Baltimore
Kasemeyer, Edward J. (D) Howard
Kelley, Delores G. (D) Baltimore Co.
King, Nancy J. (D) Montgomery
Kittleman, Allan H. (R) Howard
Klausmeier, Katherine A. (D) Baltimore Co.
Madaleno, Richard S., Jr. (D) Montgomery
Manno, Roger (D) Montgomery
McFadden, Nathaniel J. (D) Baltimore
Montgomery, Karen S. (D) Montgomery
Pinsky, Paul G. (D) Prince George's
Pugh, Catherine E. (D) Baltimore
Ramirez, Victor R. (D) Prince George's
Raskin, Jamie B. (D) Montgomery
Robey, James N. (D) Howard
Rosapepe, James C. (D) Prince George's
Young, Ronald N. (D) Frederick
Zirkin, Robert A. (D) Baltimore Co.
Voting Nay
Astle, John C. (D) Anne Arundel
Benson, Joanne C. (D) Prince George's
Brinkley, David R. (R) Frederick
Colburn, Richard F. (R) Dorchester
Currie, Ulysses (D), Prince George's
DeGrange, James E., Sr. (D) Anne Arundel
Dyson, Roy P. (D) St. Mary's
Edwards, George C. (R) Garrett
Getty, Joseph M. (R), Carroll
Glassman, Barry (R) Harford
Jacobs, Nancy (R) Harford
Jennings, J. B. (R) Harford
Mathias, James N., Jr. (D) Worcester
Middleton, Thomas M. (D) Charles
Miller, Thomas V. Mike (D) Calvert
Muse, C. Anthony (D) Prince George's
Peters, Douglas J. J. (D) Prince George's
Pipkin, E. J. (R) Cecil
Reilly, Edward R. (R) Anne Arundel
Shank, Christopher B. (R) Washington
Simonaire, Bryan W. (R) Anne Arundel
Stone, Norman R., Jr. (D) Baltimore Co.
D.C. police data show 67 anti-LGBTQ hate crimes reported in 2022
Community continues to be hit with most bias incidents in city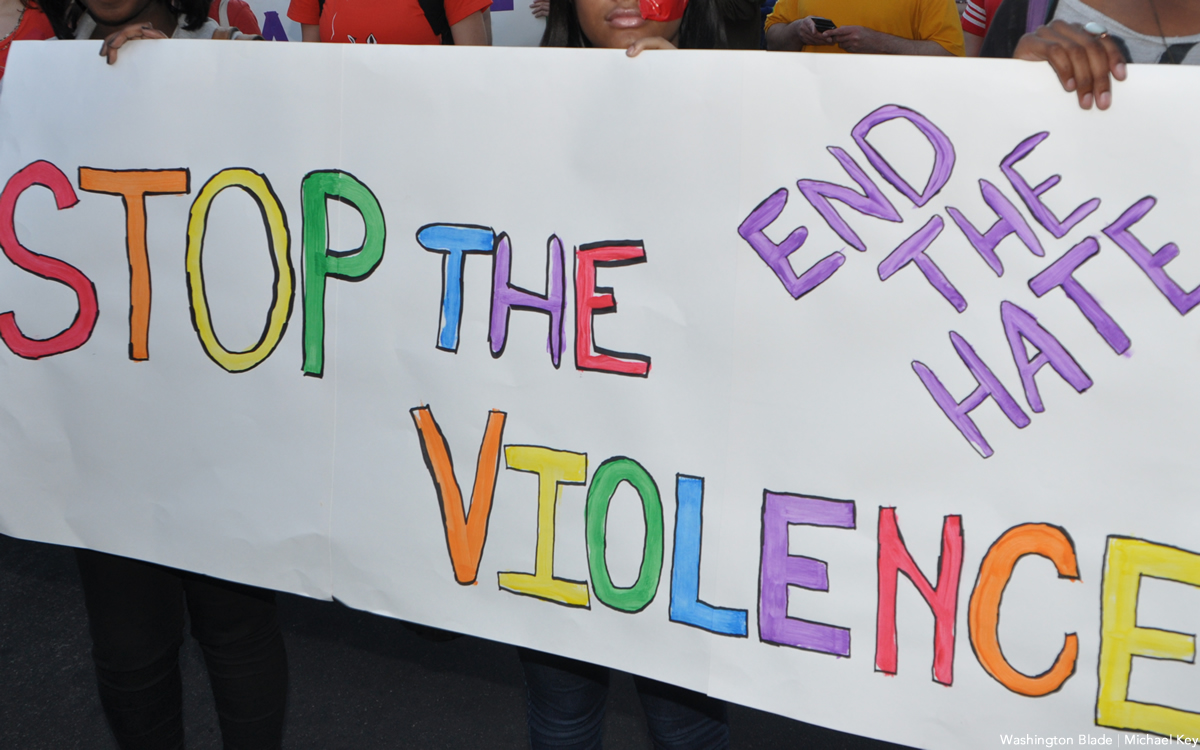 Recently released hate crime data by the D.C. Metropolitan Police Department shows that similar to nearly every year since 2011, LGBTQ people in 2022 were victims of a hate crime in far greater numbers than the other categories of victims, such as ethnicity/national origin, race, religion, or disability.
The data show that 45 of the reported hate crimes in 2022 were based on the victim's sexual orientation and 22 of the reported hate crimes were based on the victim's gender identity or gender expression, bringing the total number of anti-LGBTQ hate crimes to 67.
By comparison, the 2022 data show that 30 reported hate crimes were based on the victim's ethnicity or national origin, 20 were based on the victim's race, and four on the victim's religion. Three 2022 hate crimes were reported to be based on the victim's status as a homeless person and just one reported hate crime was said to be based on the victim's political affiliation.
The 67 reported anti-LGBTQ hate crimes reported in 2022 represent an increase over the 54 anti-LGBTQ hate crimes reported in 2021. The 2021 data show that 38 of the reported hate crimes were based on the victim's sexual orientation and 16 were based on the victim's gender identity or gender expression.
LGBTQ rights advocates, as well as law enforcement officials, have said they believe the reported number of hate crimes targeting LGBTQ people and other minorities are significantly less than the actual number of such cases because many go unreported.
"While the District strives to reduce crime for all residents of and visitors to the city, hate crimes can make a particular community feel vulnerable and more fearful," a D.C. police statement accompanying the release of the hate crime data says. "This is unacceptable and is the reason everyone must work together not just to address allegations of hate crimes, but also to proactively educate the public about hate crimes," the statement says.
Police and prosecutors have also pointed out that a hate crime is not legally classified as a crime in and of itself but instead as a hate or "bias" related designation to an underlying crime such as assault, threats of violence, destruction of property, and numerous other criminal offenses.
The Washington Blade couldn't immediately obtain from D.C. police additional 2022 data showing which underlying criminal acts were linked to the LGBTQ related hate crimes. The Blade has also requested data showing how many of the 67 reported anti-LGBTQ hate crimes in 2022 resulted in an arrest.
In past years, police data have shown that far fewer arrests are made compared to the number of reported hate crime cases. Past data has also shown that the Office of the U.S. Attorney for the District of Columbia prosecutes significantly fewer hate crimes cases than those sent to prosecutors after an arrest has been made.
The U.S. Attorney's Office has said that it has dropped a hate crime designation for cases on grounds that there was insufficient evidence to prove a motive of hate if the case goes before a trial by jury. Spokespersons for the office have said that when a hate crime designation is dropped, they often continue to prosecute the person arrested for the underlying crime.
A chart showing hate crime data reported by DC police from 2011 through 2022, including all categories of hate crimes, can be accessed at the D.C. police website.
Prosecutors drop multiple charges in D.C. gay murder case
One count remains for defendant in 2019 stabbing death of Vongell Lugo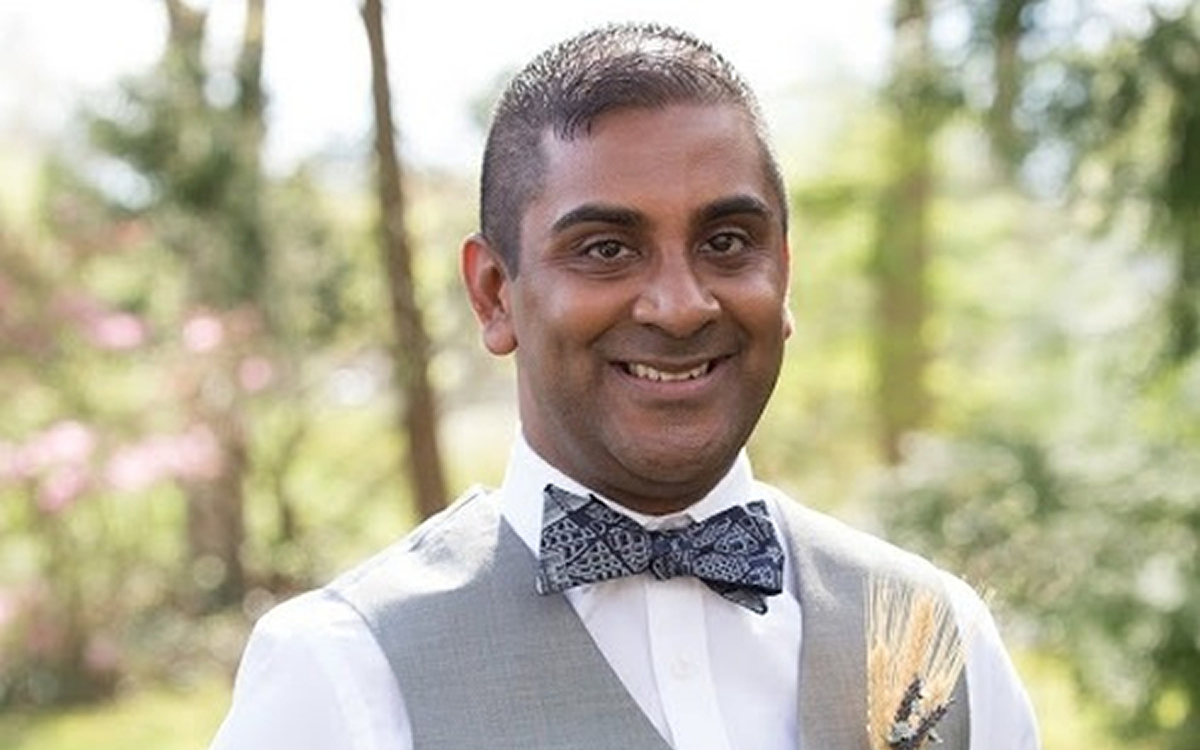 Without providing a reason, prosecutors with the Office of the U.S. Attorney for the District of Columbia requested and received approval from a D.C. Superior Court judge on Jan. 23 to drop four of the five pending charges, including two counts of murder, against the man charged with the Jan. 6, 2019 murder of gay retail manager Vongell Lugo.
Court records show that Assistant U.S. Attorney Peter V. Roman asked Judge Marisa Demeo to dismiss four of the five charges handed down in an Aug. 20, 2019, grand jury indictment against former U.S. Navy Hospital Corpsman Collin J. Potter, who was 26 years old when D.C. police charged him with fatally stabbing Lugo at least 47 times.
A single charge of First Degree Murder While Armed remains pending.
An arrest affidavit filed in court states that the murder took place inside Lugo's Northwest D.C. apartment shortly after the two men met, possibly for the first time, at the Black Whisky bar at 1410 14th St., N.W., and Lugo invited Potter to his apartment.
The arrest affidavit says police arrested Potter on the night of the murder after being called to the apartment building by a neighbor and after observing Potter fully nude standing over Lugo's nude body that Potter minutes earlier dragged outside the apartment door. Potter has remained in jail since the time of his arrest on Jan. 6, 2019, while awaiting a trial that has repeatedly been postponed. The trial is currently scheduled for April 18.
Court records show that in response to a motion filed by an assistant U.S. attorney on Jan. 18 of this year, Judge Dameo agreed to drop Counts 1 through 4 of the grand jury indictment. Those charges include Kidnapping While Armed, Felony Murder While Armed (Aggravating Circumstances), First Degree Sexual Assault While Armed, and Felony Murder While Armed (Aggravating Circumstances).
Roman's motion, which the judge approved, called for leaving in place Count 5 of the indictment – First Degree Murder While Armed (Premeditated) (Aggravating Circumstances).
When contacted by the Washington Blade, a spokesperson for the U.S. Attorney's Office declined to disclose the reason for the office's decision to drop the four indictment counts.
"We cannot comment on matters not in the public record," said spokesperson Patricia Hartman.
Prosecutors sometimes drop or lower charges against a defendant in cases like this in exchange for a plea bargain agreement in which the defendant agrees to plead guilty to a lower charge. Doing so avoids a trial, which prosecutors sometimes feel could result in a verdict of not guilty on all or some of the charges.
The public court records in the case pending against Potter do not show whether a plea bargain offer was made prior to the dropping of the four charges. Potter's defense attorney, Matthew Davis, has not responded to attempts by the Blade to reach him for comment on the case.
The next court hearing for the case, a Trial Readiness Hearing, is scheduled for 9:30 a.m. on Friday, Feb. 3. The Blade couldn't immediately determine whether an explanation for why prosecutors chose to dismiss the four indictment counts would be disclosed at the Feb. 3 hearing.
Three juveniles arrested for armed robbery in Dupont Circle area
Incidents took place near 17th and 18th street LGBTQ bars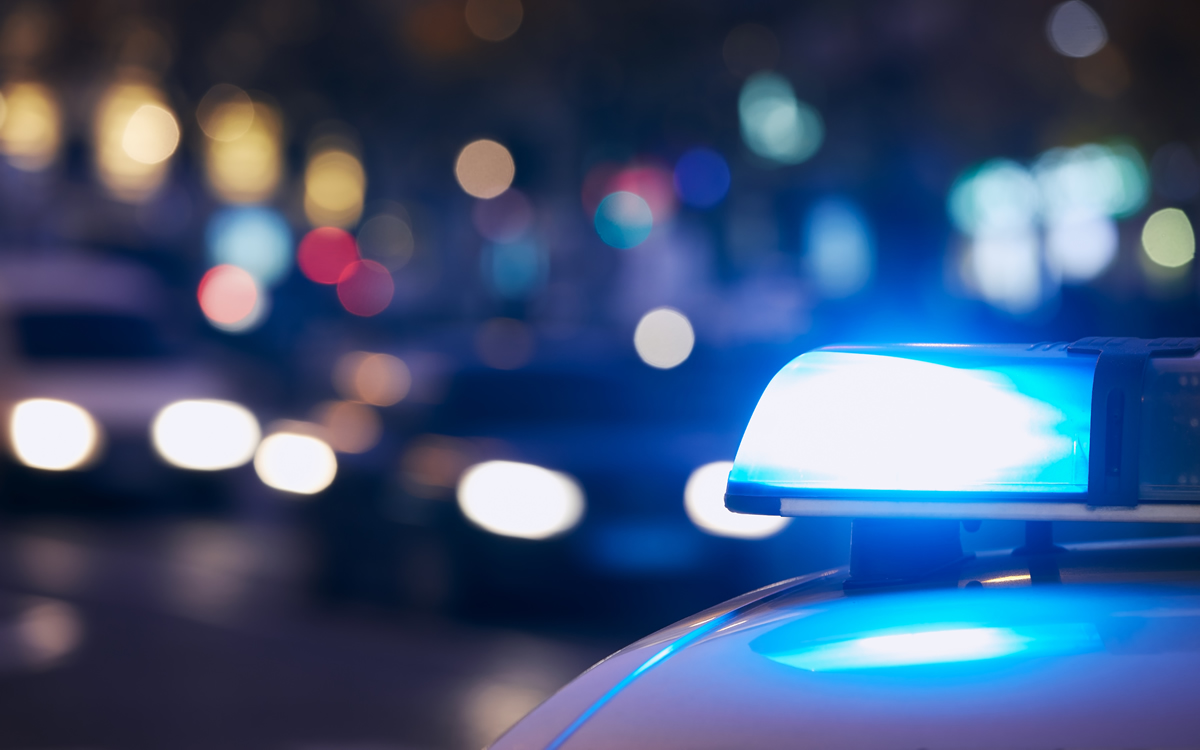 D.C. police announced on Monday that detectives have arrested three juvenile males for allegedly engaging in four separate armed robbery related offenses on Sunday, Jan. 29, between 9:45 and 10:14 p.m.
Three of the incidents took place on streets in the Dupont Circle neighborhood, including areas where three LGBTQ bars are located.
In a Jan. 30 statement, police said the juveniles assaulted two of the four reported victims in the separate robbery related incidents, but no serious injury was reported.
"On Sunday, January 29, 2023, two 16-year-old juvenile males and a 15-year-old juvenile male, all of Northwest D.C., were arrested and charged with the above offenses," the police statement says. It lists the offenses as Attempted Armed Robbery, Armed Robbery (Gun), Assault With a Dangerous Weapon (Gun), and Armed Robbery (Gun).
"The 15-year-old juvenile male was additionally charged with Carrying a Pistol Without a License, Possession of an Unregistered Firearm, Possession of Unregistered Ammunition, and Possession of a Large Capacity Ammunition Feeding Device," according to the police statement.
"It's very alarming because these are in the heart of Dupont and the gay core," said Dupont Circle Advisory Neighborhood Commissioner Jeff Rueckgauer.
Police reports for each of the incidents say that none of them were classified as a hate crime.
The police statement says one of the incidents took place at about 9:50 p.m. on the 1900 block of T Street, N.W., when two suspects, with one brandishing a handgun, approached the victim and demanded the victim's property. "The victim complied and then one of the suspects assaulted the victim," the statement says, before the suspects fled the scene in a vehicle. The offense is listed as an Armed Robbery (Gun).
That incident took place a little over one block from the gay bar Larry's Lounge, which is located at 18th and T St., N.W.
A second of the four incidents took place at approximately 9:54 p.m. in front of 1604 Q St., N.W. , according to a police incident report, when three of the juvenile suspects approached the victim, with one in possession of a handgun. The police incident report says the victim was able to escape from the suspects by entering the building where the incident occurred, the Claridge House Apartments, where the victim lives.
"No injuries were reported," the separate police statement says. The statement lists the incident as an Assault with a Dangerous Weapon (Gun).
The third incident occurred in front of the nearby apartment building at 1700 Q St., N.W. at about 10:14 p.m. when the three suspects, one carrying a handgun, approached the victim. The police statement says the suspects assaulted the victim, took property from the victim and then fled the scene in a vehicle. The offense is listed as Armed Robbery (Gun). The incident report says the victim lives in another part of Northwest D.C.
The 1600 and 1700 blocks of Q St., N.W are located within one or two blocks from several bars and restaurants with a large LGBTQ clientele.
The police statement says the fourth incident linked to the three arrested juveniles took place about 9:45 p.m. on Jan. 29 in the 2400 block of Connecticut Ave., N.W. on the Taft Bridge. "One of the suspects brandished a handgun and checked the victim for property," the statement says. "The suspects then fled the scene without obtaining any property." The incident is listed as an Attempted Armed Robbery.
One of the police incident reports says police were able to make the arrests after one or more police officers who responded to the locations where the incidents occurred observed the suspects entering a vehicle that was later found abandoned on a D.C. street. Based on descriptions of the suspects "a canvas of nearby Metro stations" resulted in the three suspects being stopped, the report says. Upon conducting a "protective pat-down" police found a handgun in the possession of one of the suspects, the report says.
The police statement and the incident reports do not disclose whether any of the victims were patrons of the many bars, restaurants, or other businesses in the area, including the nearby LGBTQ bars.