'Queer Eye' on D.C.
Gay designer Thom Filicia in region with new line this weekend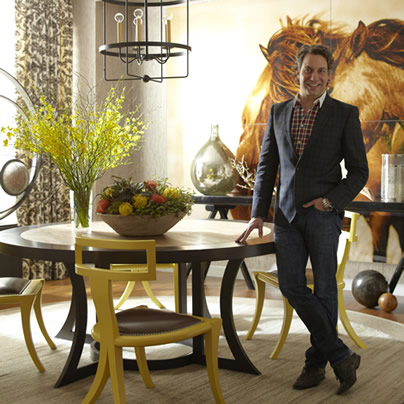 Thom Filicia
'Conversation on Design'
Saturday
11:30 a.m.
Belfort Furniture
22267 Shaw Road
Dulles, VA 20166
703-406-7600
[email protected]
belfortfurniture.com
thomfilicia.com
Reservations recommended
Thom Filicia says the work he does on TV and with his eponymous design firm is apples and oranges — most people may know him from the small screen but it's his years of work on the latter that gives him the credibility to do the former.
He says his TV work is usually "fast and furious" and personality-driven incorporating product from retail shops like Crate & Barrel and Pottery Barn, while the work he does for his private design firm — recent clients are Tina Fey and Jennifer Lopez — is "kind of a different breed."
He rattles off a torrent of adjectives for his product line — authentic, real, substantive, smartly designed, "accessible, but not super accessible," familiar, comfortable, approachable.
"It's silhouettes and designs that are familiar … but also fresh and different and unique and authentic," he says during a break at his Manhattan-based SoHo office where he and a 12-member staff work. "It's for the way we live now as opposed to trying to reproduce a look and feel from decades prior or trying to make something that feels extremely sleek and modern."
Filicia says his pieces can temper whatever spaces they're in.
"The furniture I design can make a loft in the city feel warm and inviting or it can make the Georgetown colonial outside the city feel hip and cool. It's a really nice bridge of modern and classic and I feel that we do it in a way that feels different."
Washington-area residents will get to see Filicia's work up close and personal at Belfort Furniture (three miles north of Dulles Airport in Virginia), which is unveiling his collection "Thom Filicia Home" Saturday at 11:30 a.m. Filicia will be on hand to answer questions and will mingle with guests during a wine reception immediately after. A book signing was planned but his latest tome, "Thom Filicia Style," is sold out at the moment.
"It's a good problem to have," he says with a laugh. "We sold about 15,000 of the first run, so that's both the good news and the bad news. But sure, if somebody wants me to sign a napkin or something, I'll be happy to."
Belfort management says it's happy to have Filicia's line in its store.
"We're very excited to add this distinctive American-chic collection to our lineup," says Michael Huber, Belfort Furniture CEO. "The Thom Filicia Home Collection offers unexpected design elements for every décor from classic to modern."
Filicia, of course, is best known from "Queer Eye" (originally called "Queer Eye for the Straight Guy"), the groundbreaking 2003-'07 Bravo series on which he was one of the "Fab Five" along with Ted Allen, Kyan Douglas, Carson Kressley and Jai Rodriguez. He also hosted "Dress My Nest" for three years on the Style Network and has more TV and book projects in the works. A new book to be called "American Beauty" is slated for an October release, he did a holiday special for HGTV and has pitches for future shows in discussions with that channel.
"Once 'Queer Eye' was over, I knew I always wanted to keep TV as something near and dear and something I would participate in and evolve and grow with hopefully, but my focus has always been on my core business."
With the new Belfort relationship, the Washington area will join retailers that carry his work in San Francisco, Los Angeles, New York, Dallas, Atlanta, Chicago, Toronto and more. Some of the line at Belfort will be pieces from the last few years that have been popular elsewhere. Others are new.
"I'm really excited about this new relationship," Filicia says. "They have really great sensibility and they've been really excited about our product so there's some great synergy. I really love what they're doing and it's a great operation they have in Dulles. I'm really excited to have them on board."
Filicia keeps up with his old "Queer Eye" pals. He's seen Allen's current Food Network competition show "Chopped" and says it's "great."
"It's a great hook and it's fun," he says. "He's done a great job with it."
He sees his old pals "every couple of months. Though Rodriguez and Douglas are based in Los Angeles now (Kressley is in New York and Allen splits his time between New York and Chicago), they're together enough to have maintained their friendships.
"It usually starts with one of us texting the others and we'll start joking around and soon we're all laughing and trying to figure out a time to meet up."
Filicia and long-time partner Greg Calejo, who does strategic marketing for Kerzer International, are almost at the nine-year mark. He says marriage has been discussed but admits he has an offbeat take on it.
"I kind of feel you have to earn marriage," he says. "I almost feel like it should be done backwards. Like you see if it works out, then it should be a reward for having made it 10 or 15 years. So we'll see."
And Filicia has gracious words for other famous gay designers, whether they're out or not.
Of Nate Berkus, the Oprah designer who just wrapped his own talk show, Filicia says he possesses a "really interesting concept" and has a "sweet personality."
"I've only seen his show once; I was sad to hear it's been canceled, but he adds another layer to the world of designers. My style, of course, is different, both in design and in our personalities. I think I'm a little more quick witted. I like to have fun when I'm designing and I tend to be a bit more self deprecating. I think his work is perhaps a bit drier. I think mine is a little more intoxicated and his is more sober."
Mitchell Gold (Mitchell Gold+Bob Williams)?
"I've known Mitchell a long time," Filicia says. "They do really smart things with a basic furniture collection. I see them as kind of a Gap of the furniture world — doing something really great with really smart basics."
Filicia chuckles when Christopher Lowell's ("Interior Motives," "It's Christopher Lowell!") name is mentioned.
"I hate to stereotype, but yeah, I think he's gayer than a handbag," Filicia says. "He's kind of like the Corky St. Clair character in 'Waiting for Guffman,' always talking about his wife. I think Christopher Lowell is a really genius business man and a genius at marketing but what he does is so very different, it's not something I've really connected with aesthetically, but I'm certainly a big fan of him as a businessman and designer. It's the same reason there are millions of restaurants. Everybody wants something different so he fills a niche that's greatly needed and it's wonderful that he's doing great things with the people who connect with what he does."
And just for fun, what was it like being in the audience when Madonna kissed Britney and Christina at the 2003 MTV Video Music Awards? The Fab Five — white hot at the time — were in the audience and their riotous reaction shots are part of the legendary clip's charm.
"It felt really staged. It probably looked a lot more organic on TV than it felt in person," he says. "Being there seeing it live, it definitely felt like something that had been in the works for weeks and that there were layers and layers of planning to. … I enjoy Madonna's music, but I'm not really a fan. I don't feel she's really done anything to give back the way Lady Gaga has. You look at all Lady Gaga has done for social awareness and I've always been a little disappointed that Madonna doesn't seem to have that in her persona."
John Levengood releases anthem "Say Gay!" to protest discrimination
Slated to perform new song at 2022 Capital Pride Festival in June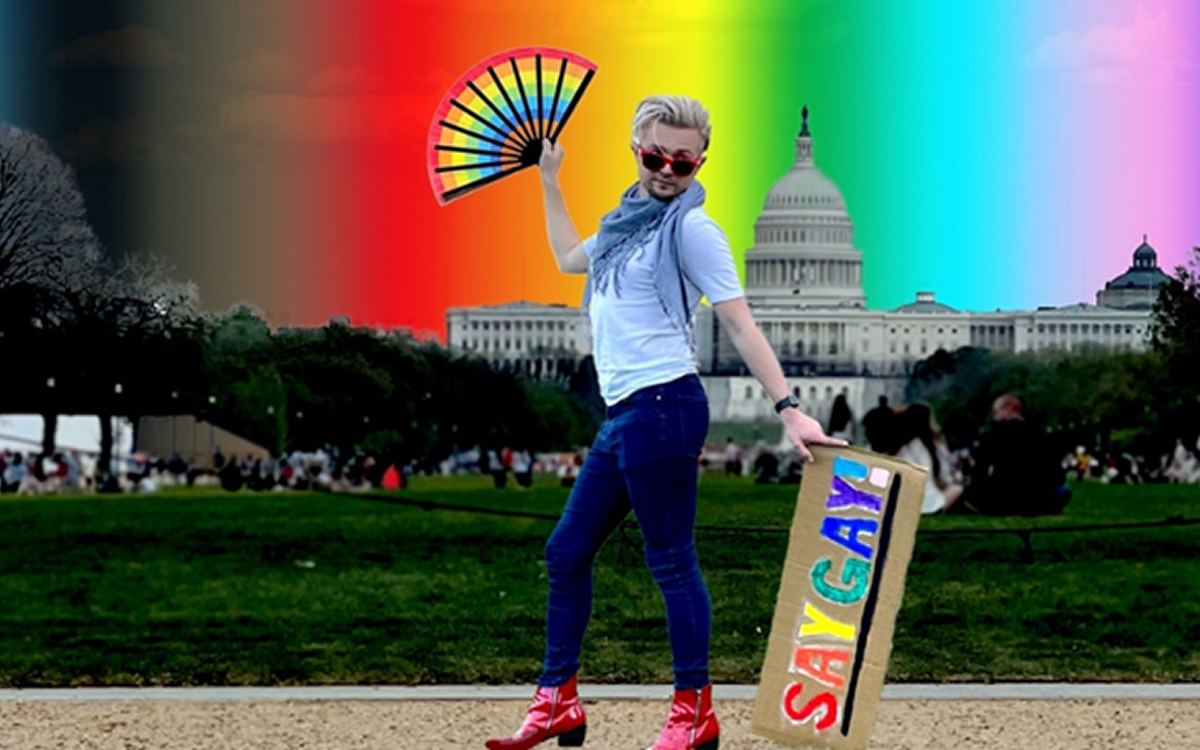 "Say gay! Say gay! Say gay!
"Say what? Say what?
"One little law won't shut us up!"
Slated for digital release this Friday, recording artist John Levengood's latest song "Say Gay!" confronts anti-LGBTQ legislation such as the "Don't Say Gay" law by encouraging others to "profess their queerness loudly, proudly, and never in the shadows," Levengood said in a press release shared with the Blade on Tuesday.
On June 12, Levengood is set to perform the song's live debut at the 2022 Capital Pride Festival in Washington, D.C., to streets teeming with community members, food trucks, and local vendors, according to the press release.
"The rise in oppressive legislation and proposals have many in the LGBTQ+ community alarmed," the press release says. Levengood "hopes this song can be used as a metaphorical weapon to blast holes in the argument that teaching children about acceptance and diversity is more appropriate at home than school."
The bill, enacted by the Florida Legislature earlier this year but not yet in force, would limit teachers' ability to teach LGBTQ topics in some school settings and obligate school officials to disclose students' sexual orientation and gender identity to their parents upon request.
A D.C. resident himself, Levengood currently works over the weekends as resident host and karaoke emcee at Freddie's Beach Bar in Arlington, Va., an LGBTQ bar and restaurant.
Levengood is no stranger to the music scene, in 2013 moving through multiple rounds of auditions for the third season of "The X Factor" before coming up short of formally appearing on the show, according to the release.
Growing up in the Shenandoah Valley of rural Virginia, the press release added that music has been an outlet for Levengood to express himself from an early age. The new song marks his seventh musical release.
10 LGBTQ events this week
It is Black LGBTQ Pride and Memorial Day Weekend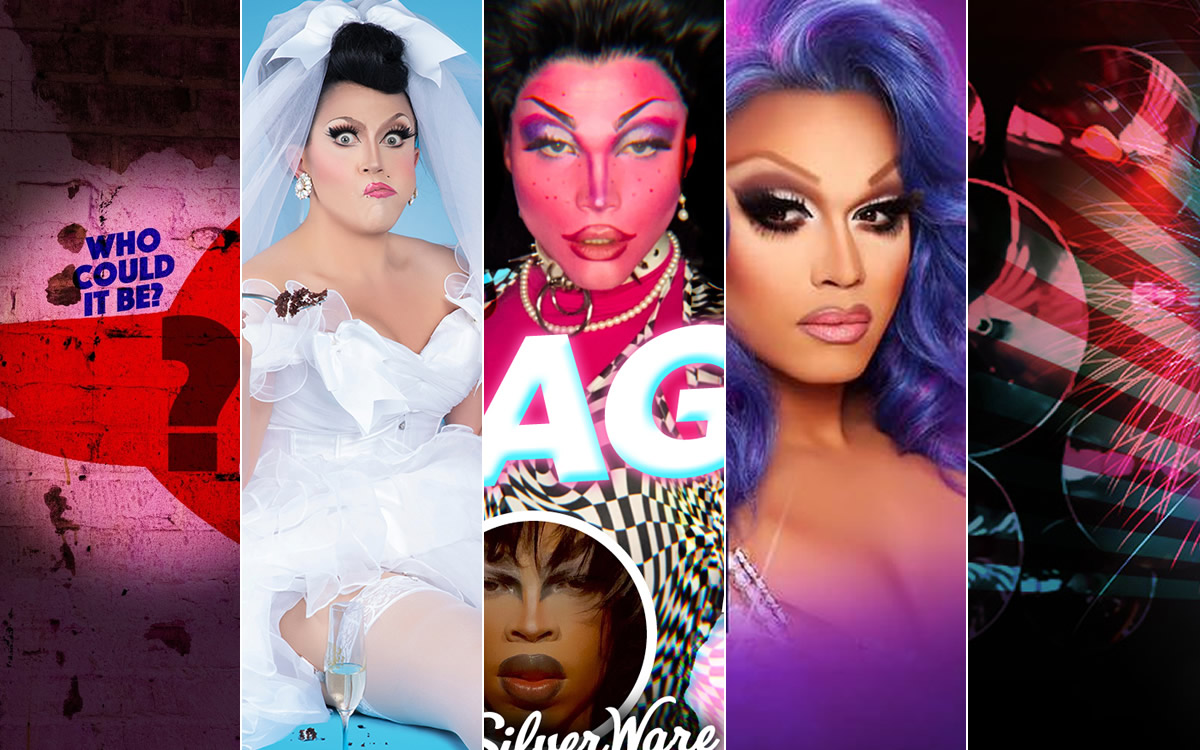 Below are our picks for some of the most fun and creative things to do this week in D.C. that are of special interest to the LGBTQ community.
BenDeLaCreme "Ready to be Committed"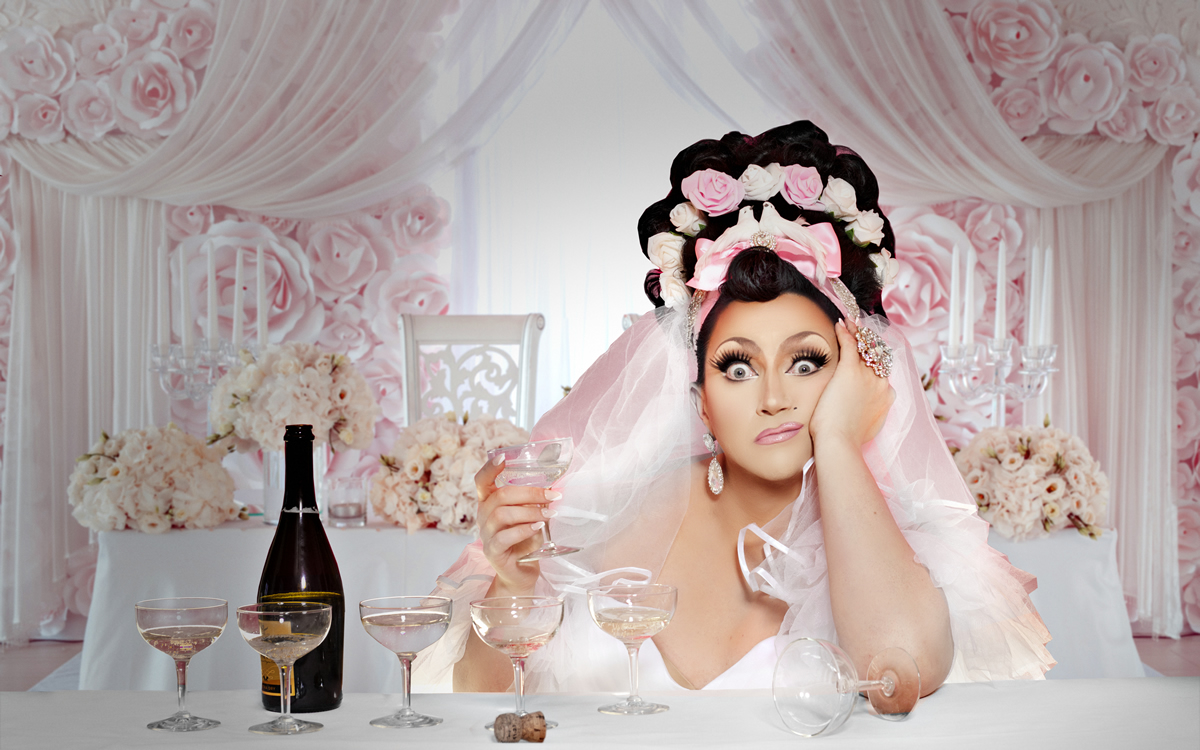 Monday, May 23
7 p.m.
9:30 Club
815 V Street, N.W.
$45
Facebook | Website | Ticketmaster
"RuPaul's Drag Race" alumni BenDeLaCreme performs "Ready to be Committed" at the 9:30 Club Monday. Doors open at 7 p.m. Seating is first come, first serve.
Mystery Reveal Party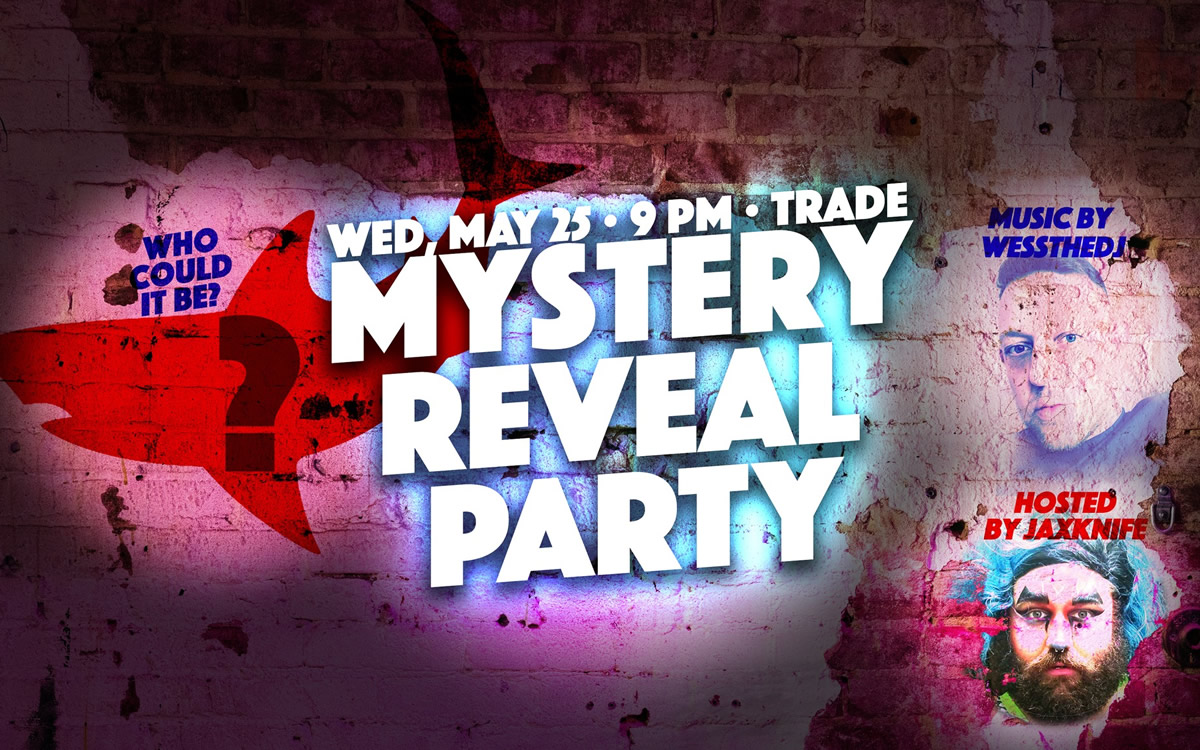 Wednesday, May 25
9 p.m.
Trade
1410 14th Street, N.W.
Facebook
Meet the mystery guest at a mystery reveal party hosted by Jaxknife on Wednesday. Mystery drink specials include $3 shots and $7 beer/shot combos.
Black, Gay and Thriving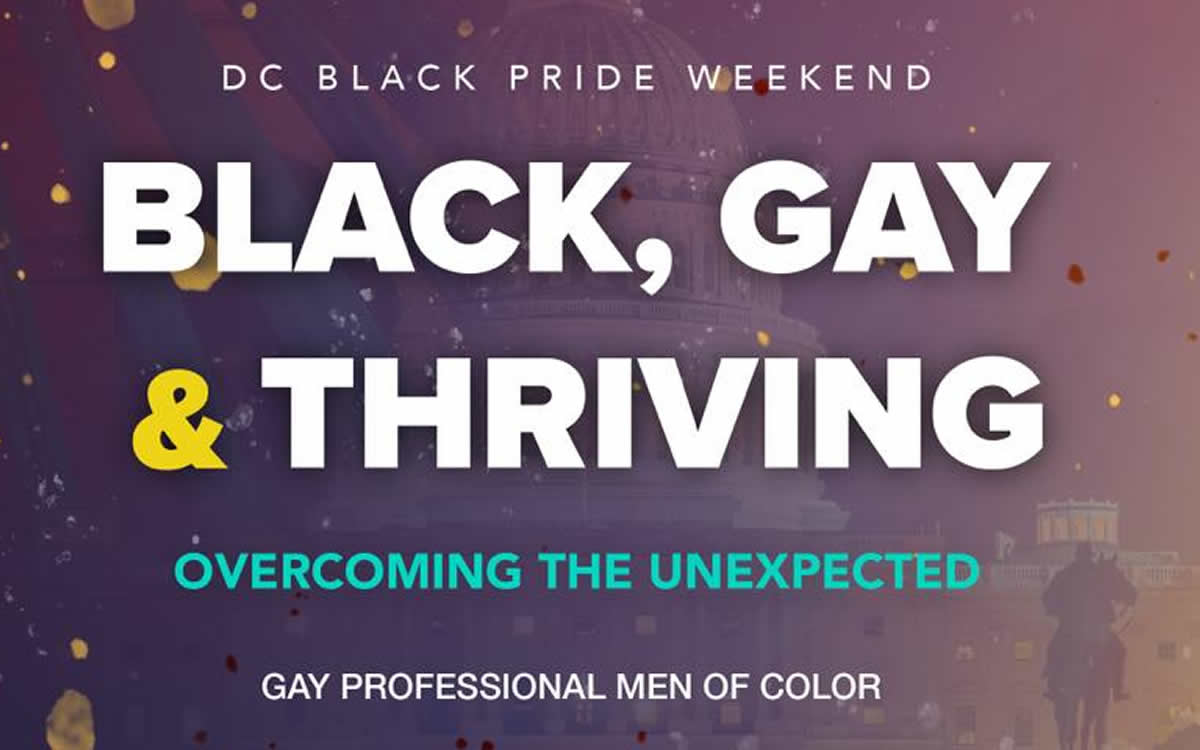 Thursday, May 26
5:30 p.m.
ANC 5D Community Meeting Room
371 Morse Street, N.E.
Facebook | Eventbrite
Gay Professional Men of Color (GPMC) holds a networking event on Thursday at the beginning of Black Pride Weekend in D.C.
LGBTQ+ Evening Out in Del Ray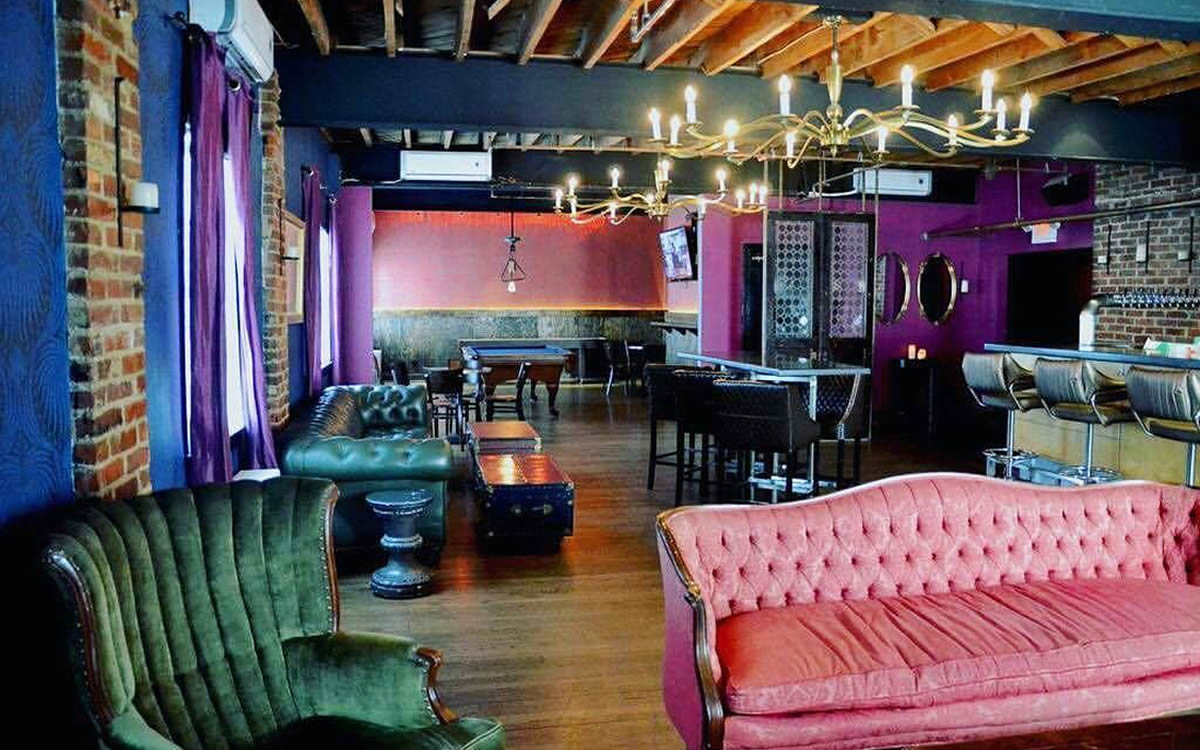 Thursday, May 26
7-10 p.m.
Bar No. 9 Lounge at the Evening Star
2000 Mt Vernon Avenue
Alexandria, Va.
Facebook | Eventbrite
Join a free gathering and make some new friends at the Bar No. 9 Lounge (upstairs) in the Del Ray neighborhood of Alexandria, Va. on Thursday.
Trans Agenda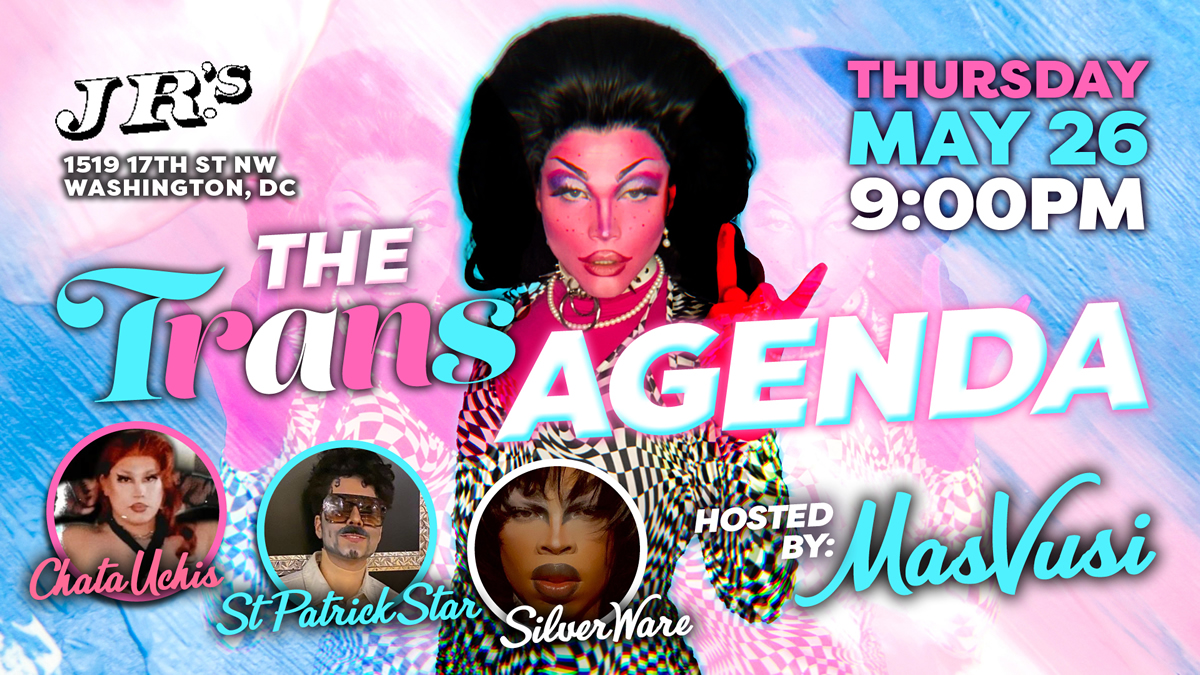 Thursday, May 26
9 p.m.
JR.'s
1519 17th Street, N.W.
Facebook
A show featuring all trans performers at JR.'s includes host MasVusi, Silver Ware, Chata Uchis and St. Patrick Star.
RuPaul's Drag Race British Invasion Tour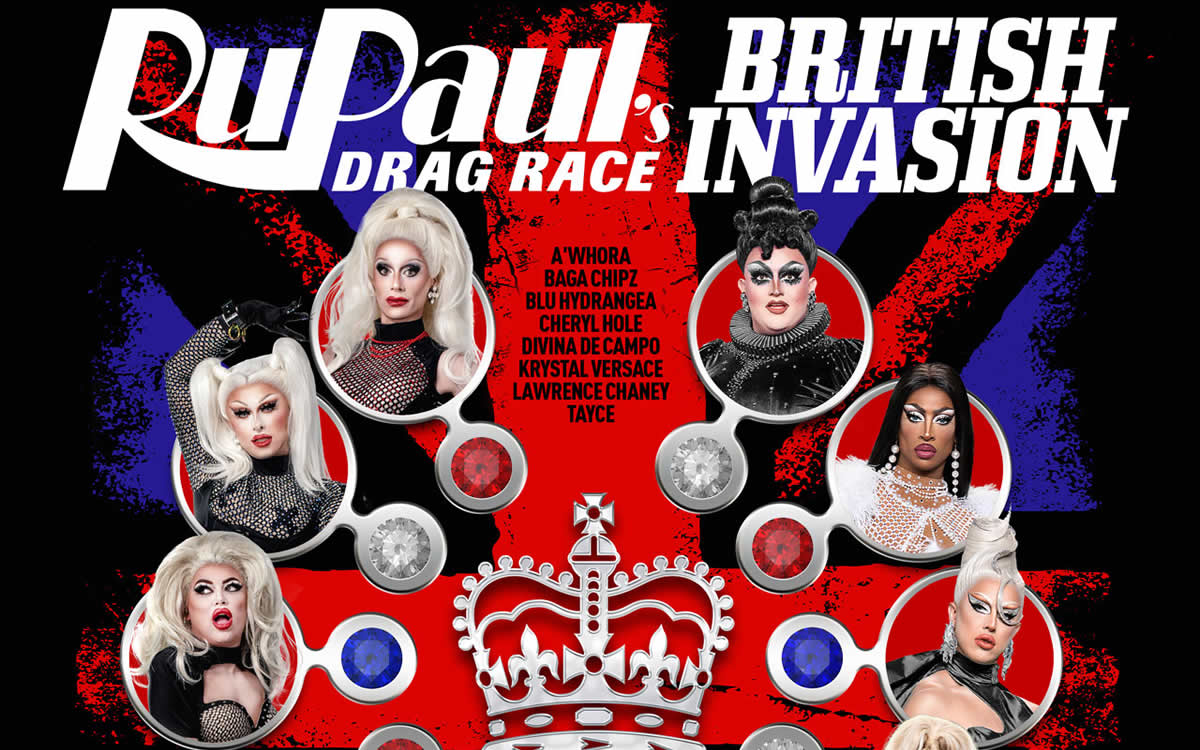 Friday, May 27
8 p.m.
Warner Theatre
513 13th Street, N.W.
$45-$153
Facebook | Live Nation
See the queens of RuPaul's Drag Race U.K. as the British Invasion Tour makes its Washington, D.C. stop at the Warner Theatre on Friday.
GLOW/CRAZY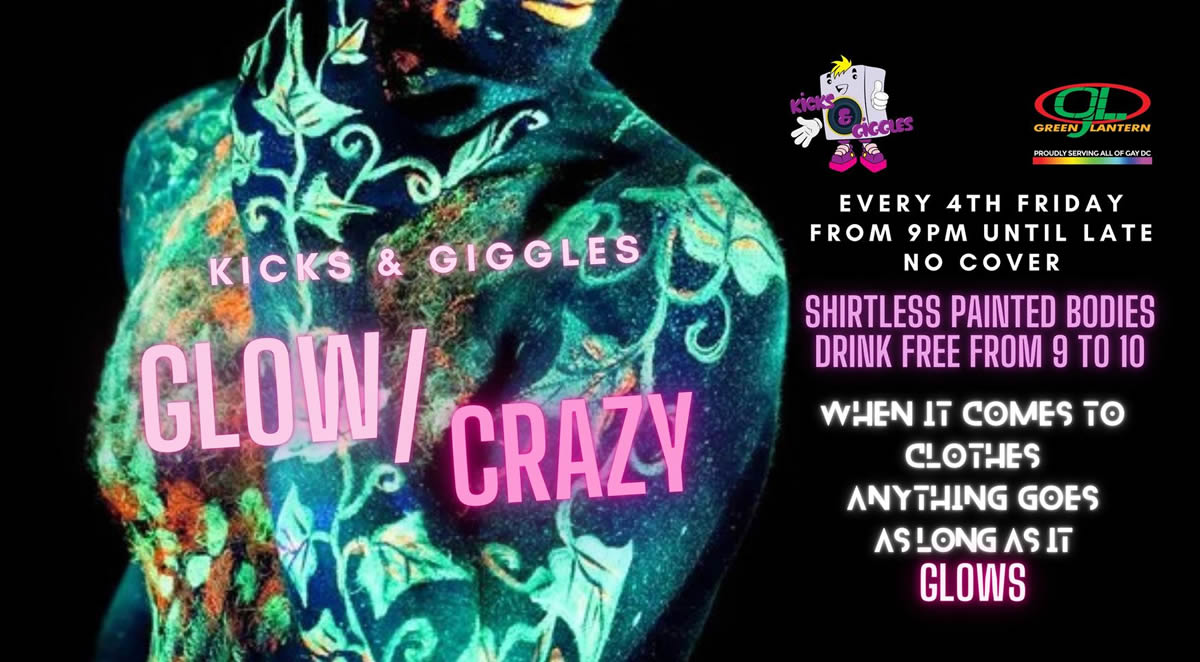 Friday, May 27
9 p.m.
Green Lantern
1335 Green Court, N.W.
no cover
Facebook
Enjoy a Kicks & Giggles dance party at the Green Lantern complete with DJs and glow paint. From 9 to 10 p.m., if you're wearing body paint on your chest or back, you drink for free!
Anything But Clothes Party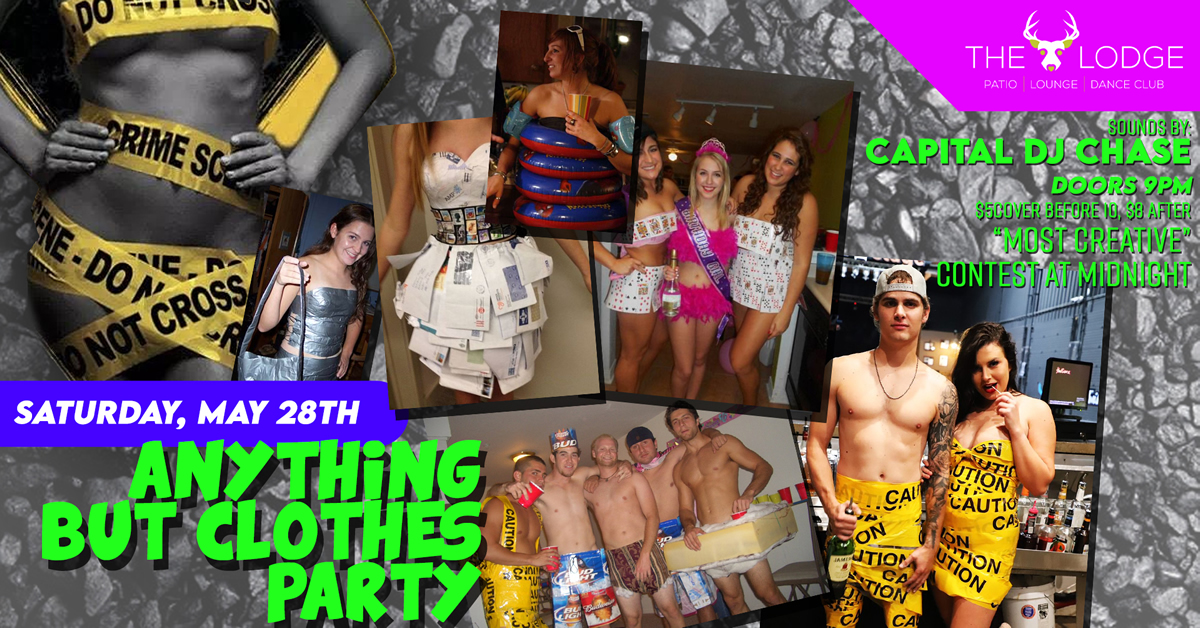 Saturday, May 28
9 p.m.
The Lodge
21614 National Pike
Boonsboro, Md.
$5 cover before 10 p.m. / $8 cover after 10 p.m.
Facebook
Join Capital DJ Chase for the "Anything But Clothes Party" at The Lodge on Saturday. There will be a most creative outfit (not clothes) contest at midnight.
Black Pride Brunch & Babes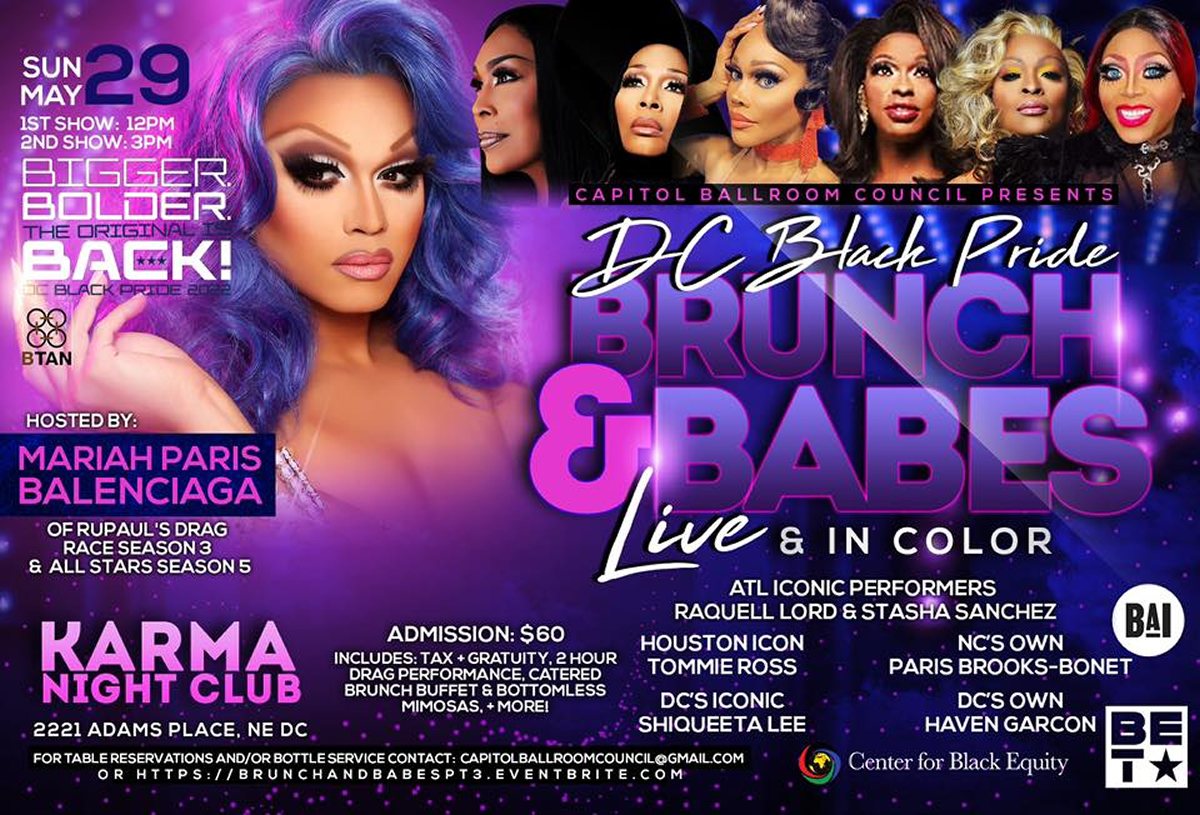 Sunday, May 29
11:30 a.m.-6 p.m.
Karma Night Club
2221 Adams Place, N.E.
$60
Facebook
Celebrate Black Pride with the Capitol Ballroom Council at a ballroom performance with a catered brunch buffet and bottomless memosas- Sunday, May 29, 11:30 a.m.-6 p.m. Black Pride Brunch & Babes at Karma Night Club.
Flashy Memorial Day Weekend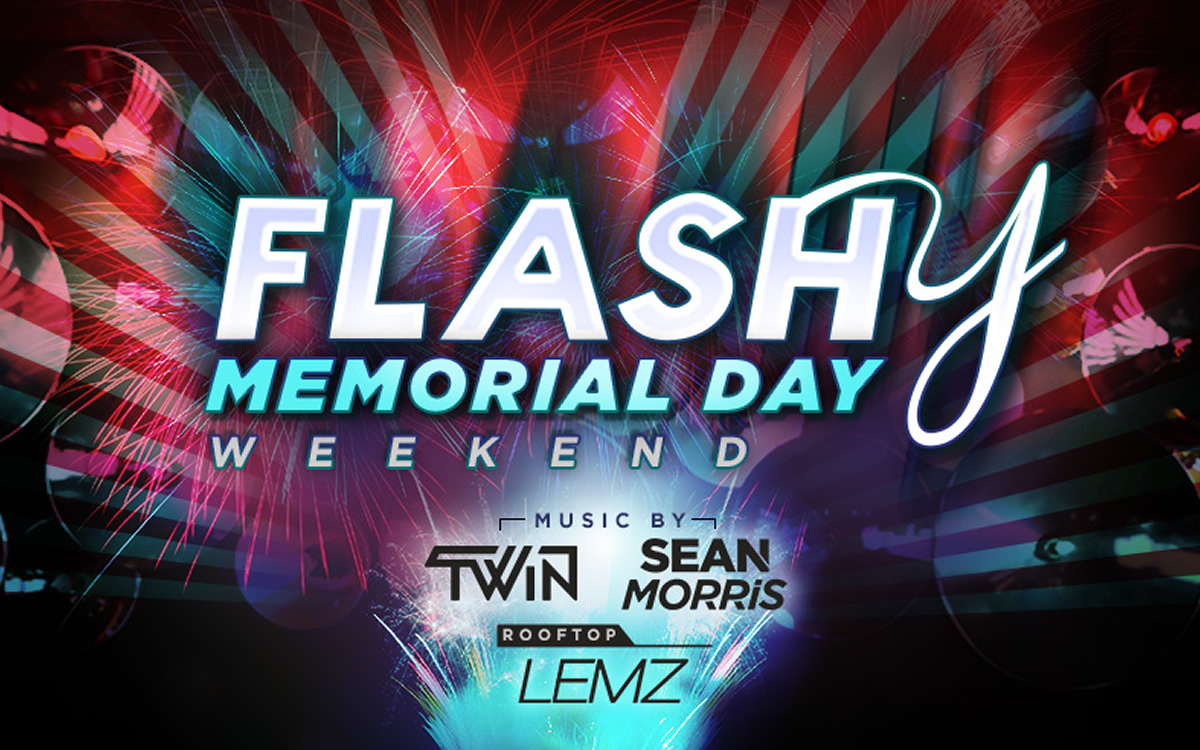 Sunday, May 29
10 p.m.-5 a.m.
Flash
645 Florida Avenue, N.W.
$30 advance / $40 door
Facebook | Eventbrite
Celebrate Memorial Day Weekend Sunday night into the wee hours of the morning at Flash. Music by DJ Twin, DJ Sean Morris and DJ Lemz.
If you would like to let us know about an upcoming event, email [email protected] with details.
PHOTOS: Summer Kickoff Party
Washington Blade holds annual event at The Pines in Rehoboth Beach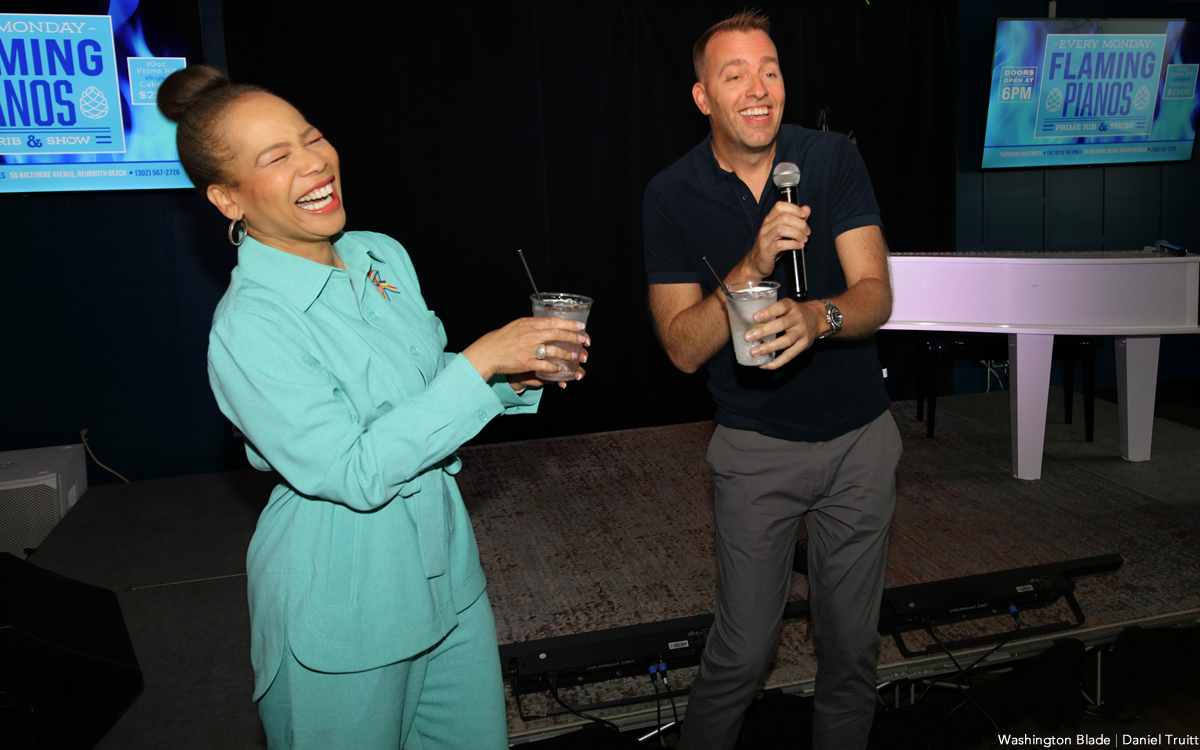 The Washington Blade held its 15th annual Summer Kickoff Party at The Pines in Rehoboth Beach, Del. on Friday, May 20 with special guest Congresswoman Lisa Blunt Rochester (D-Del.).
(Washington Blade photos by Daniel Truitt)