Queery: David Merrill
The Cherry DJ answers 20 gay questions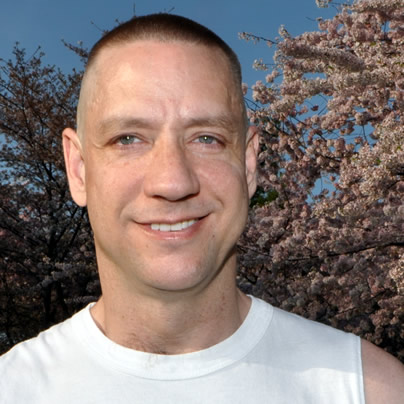 When asked why he gave up a 15-year computer science career to become a full-time DJ, Columbia Heights resident David Merrill has a simple answer: "Because I could."
Merrill started spinning in college but soon his day job took over.
"When you're working 60 to 70 hours a week, which is normal for that field, you don't have the energy to be out spinning 'til 4 in the morning," he says. "I always wanted to do it and I was just finally at a point where I could."
Listen for Merrill tonight at the "Boys on Fire" party from 9 p.m. to 3 a.m. at the Warehouse Loft (411 New York Ave., N.E.) where he'll open for DJ Paulo. Though he's attended Cherry each year for about 10 years, this is Merrill's first time spinning and only his second circuit party. He also has monthly gigs at Code (first Saturday of each month at Green Lantern), Triple X (every third Friday at the Crucible) and a radio show called Club Queer. On Saturday night, he'll be at Cobalt's Raw event.
"I have very eclectic tastes," he says. "The only hard-and-fast rule is if it makes me want to shake my ass, I'll play it."
He says tonight's set will have elements of tribal, progressive and "acid house" grooves. He'll spin about three hours. Go to cherryfund.org for details on all Cherry events. See page 33 for more information.
"Cherry is all about the music, all about the dancing," he says. "You're gonna see some amazing décor and there will be lots of hot guys half naked and that's great, but like all great parties, it's really about the music first and foremost. It'll be some of the greatest music you ever hear in your life. DJ Paulo is amazing. It's such an honor to open for him."
Merrill grew up in Alexandria and has also lived in North Carolina and Florida at various times for school and career. He worked for years in Tampa doing computer work. He's been back in Washington for about 10 years.
Though mum about his personal life, Merrill lives in Columbia Heights and enjoys dinner-and-a-movie evenings at home to relax. (Blade photos by Michael Key)
How long have you been out and who was the hardest person to tell?
I never really "came out" officially. My mother eavesdropped on a phone call from my boyfriend, who called on Christmas Eve to wish me a Merry Christmas, and she outed me to the rest of the family. My father threw me out of the house that very night. I was 15. Since I had nothing to lose, I have ever since then been completely out.
Who's your LGBT hero?
I have so many, but I would have to say Harvey Milk really stands out. So much of what we have accomplished is due to his leadership and the influence that he, and his assassination, had on the gay rights movement.
What's Washington's best nightspot, past or present? 
That's a hard one, and I know I might offend some current club owners but I have to say Tracks. But the lousiest nightclub can be heaven if a great DJ is playing. I don't need lights and fog and lasers. Sure, they're cool, but it's all about the music for me.
Describe your dream wedding.
All of my family and friends on the roof of the Hay-Adams Hotel, across the street from the White House.
What non-LGBT issue are you most passionate about?
I'm passionate about all civil rights issues. Every person deserves to be treated with dignity and respect no matter their gender, orientation, religion, race or any other characteristic they might have.
What historical outcome would you change?
I'm going to say the constitutional compromise that left slavery not only legal, but officially enshrined in our Constitution. Slavery is America's "original sin" and I have to wonder what America would be like today if we had started out without that millstone around our neck.
What's been the most memorable pop culture moment of your lifetime?
The first time I saw "Rocky Horror Picture Show." I was about 12 or 13 years old so for me at that age it was incredibly subversive and I've loved subversive art and theater ever since.
On what do you insist?
I insist on always doing my absolute best. There will always be someone who can run faster, or make more money, or whatever, but as long as I always work hard and do my very best, I can look in the mirror and be proud of myself.
What was your last Facebook post or Tweet?
I posted a quote from Dan Savage: "Hostile parents can't make their gay kids straight, but they can make them dead."
If your life were a book, what would the title be?
"Wrong Turns That Turn Out Right"
If science discovered a way to change sexual orientation, what would you do?
Drop it in the Gatoraid at a nearby locker room? OK, I wouldn't really do that, but it's a nice fantasy. I sure wouldn't take it myself. I am very happy with who I am, thank you very much.
What do you believe in beyond the physical world? 
I don't really know if there is a G-d in the Judeo-Christian sense, but I do believe that there is such a thing as sacred, and I try to find it in everyone.
What's your advice for LGBT movement leaders?
I would just like to thank them for all the good work that they do, and encourage them to keep the faith, because our cause is just and we will prevail.
What would you walk across hot coals for?
I would do anything for my family.
What LGBT stereotype annoys you most?
I think the stereotype that we all cut hair or design interiors is ridiculous. Sure, lots of us are fabulous at those things, but lots more of us aren't.
What's your favorite LGBT movie?
"Angels in America." I love the part where Hannah responds to Blanche DuBois — "I have always depended on the kindness of strangers"; "Well that's a stupid thing to do."
What's the most overrated social custom?
Talking about the weather.
What trophy or prize do you most covet?
A great DJ can create a mood, really connect with a crowd of dancers, and take them on a musical and emotional journey. And when you've done that, when you have the crowd in the palm of your hand, you know it. You feel it. And THAT is the "prize" I work so hard to achieve. I live for that feeling. It's why I'm a DJ.
What do you wish you'd known at 18?
At 18 I was on the street, off and on, living in empty lots. If I had known that things would eventually work out for me, it would have saved me so much fear and worry about the future. Life for me has just gotten better and better. At 18 the future looked really bleak.
Why Washington?
I love Washington! There are so many things to do, places to go, museums to visit and great restaurants. You could never do it all.
DC Aquatics Club swimmers reflect on world title win
Team took 125 gold medals en route to breaking 72 DCAC records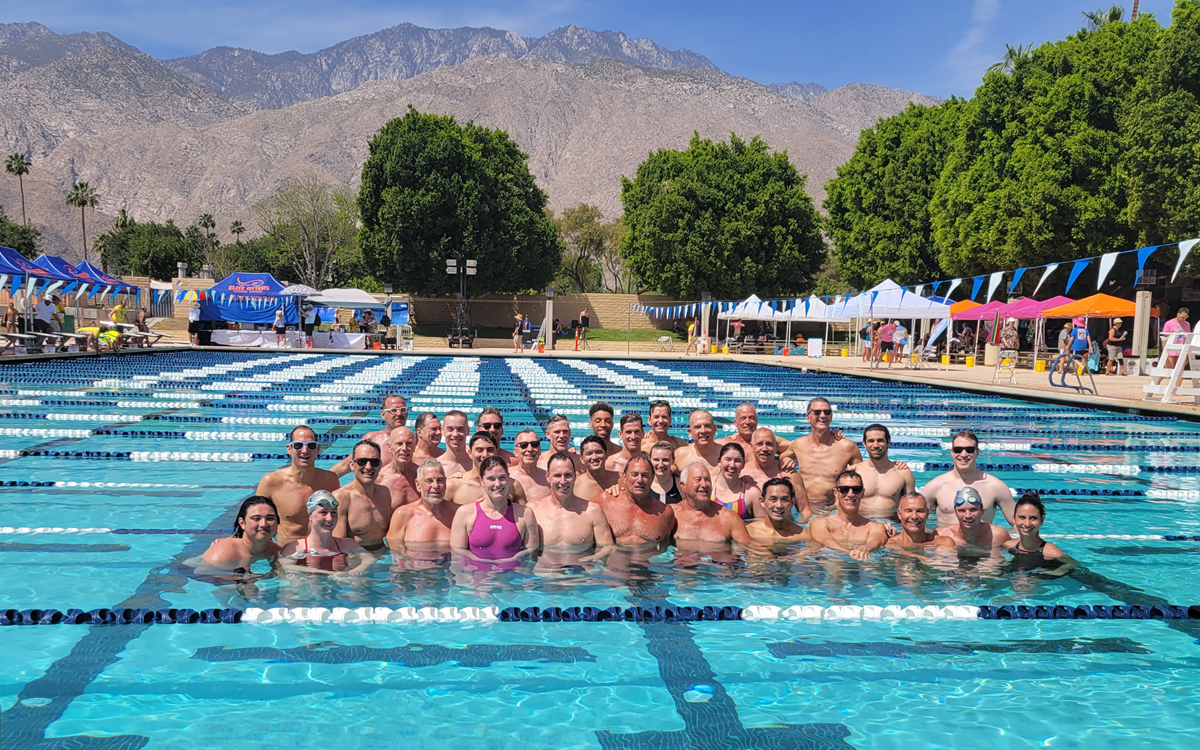 The District of Columbia Aquatics Club sent 42 swimmers to the International Gay & Lesbian Aquatics (IGLA) world championships in Palm Springs, Calif., in April on a mission to capture their first world title since 2013.
It was a long road back to international competition for the DCAC swimmers after the disruption of training and travel brought on by the worldwide pandemic.
When the team returned from IGLA in Melbourne, Australia in March of 2020, their training pools were closed, and all competitions were canceled.
By May they had established a training site in the South River in Annapolis where they swam until November of that year. Eventually, pools began to reopen, and the team was faced with battling for training time in COVID-restricted pools.
Following the postponement of the 2022 Gay Games in Hong Kong, the IGLA community scrambled to put together a competition in Palm Springs that would be hosted in tandem by West Hollywood Aquatics and the Long Beach Grunions.
DCAC's swimmers in Palm Springs consisted of a mix of veterans and rookies ranging in age from 22 to 76 years old. Each swimmer was eligible to enter five individual events and three relay events.
With 67 teams in attendance, DCAC jumped out to an early lead on day one in the large team category with West Hollywood Aquatics and San Francisco Tsunami in close pursuit.
Despite the disqualifications of two of their winning relays for early takeoffs, DCAC held on to their lead over the remaining three days to claim their first world title in nine years.
Three DCAC swimmers, Grant Casey, Carmen Robb and Jerry Frentsos, won gold in all five of their individual events. In total, the team won 125 gold, 66 silver and 35 bronze medals en route to breaking 72 DCAC team records.
Addison Winger was a first time IGLA swimmer and hadn't competed in 12 years. He had heard the tales from past IGLAs and wanted to join in on the fun.
"It was a great experience to compete for DCAC at an international competition. I had never been in a championship meet before where you go through the process of tapering, shaving, and suiting up in tech gear," says Winger. "The relays were amazing, and I enjoyed taking advice and feedback from our coaches to incorporate into future races. It was also great spending quality team with my teammates outside of the pool."
Olivia Kisker had competed with DCAC at IGLA Melbourne in 2020 and was looking forward to traveling with her team again.
"Even though the days were long at the pool, we still had time for Joshua Tree, the gondolas and all that Palm Springs has to offer," Kisker says. "I love traveling and doing it with your teammates provides a setting for bonding and getting to know people better. I also enjoyed competing against my teammate Sarah. It's like a friendship and a rivalry."
Craig Franz restarted his post-COVID competitive swimming at IGLA Palm Springs and went on to a training camp and open water race in Hawaii this past month.
"The whole thing about this team is relationships and sharing swimming as a common denominator. The swim competitions legitimize building relationships and supporting each other in healthy ways," say Franz. "Palm Springs felt like a more relaxed setting, and we needed this meet to rebuild the team. It provided a nutritional base for what we are about – swimming and friendships."
Sarah Padrutt had not competed since 2019 and all the talk about past IGLAs prompted her to attend for the first time.
"I had so much fun, and it was cool having people cheering and being supported by teammates," Padrutt says. "It was also a nice wakeup call, a reminder of how much I like competing. I like the pressure of racing and being on relays with my team. It was a very positive experience."
Charles Cockrell has been a Masters swimmer for decades and is the chair of the Legislation Committee for United States Masters Swimming. He came out in 2019 and these championships marked his first time competing at IGLA.
"I wanted to compete at a swim meet that was a combination of the LGBTQ community and the sport of swimming. It was a fun, accepting and engaging environment," says Cockrell. "The takeaway was that everyone was enjoying themselves and it was nice to be gathered together in a queer space. There was an atmosphere of camaraderie, and it was great being attached to a big team like DCAC."
Coming up next for DCAC is the United States Masters Swimming Nationals in Richmond in August. Next year, the team will travel to London for the 2023 IGLA world championships to be held in the London Olympic Pool.
10 LGBTQ events this week
See more than just the fireworks in the days ahead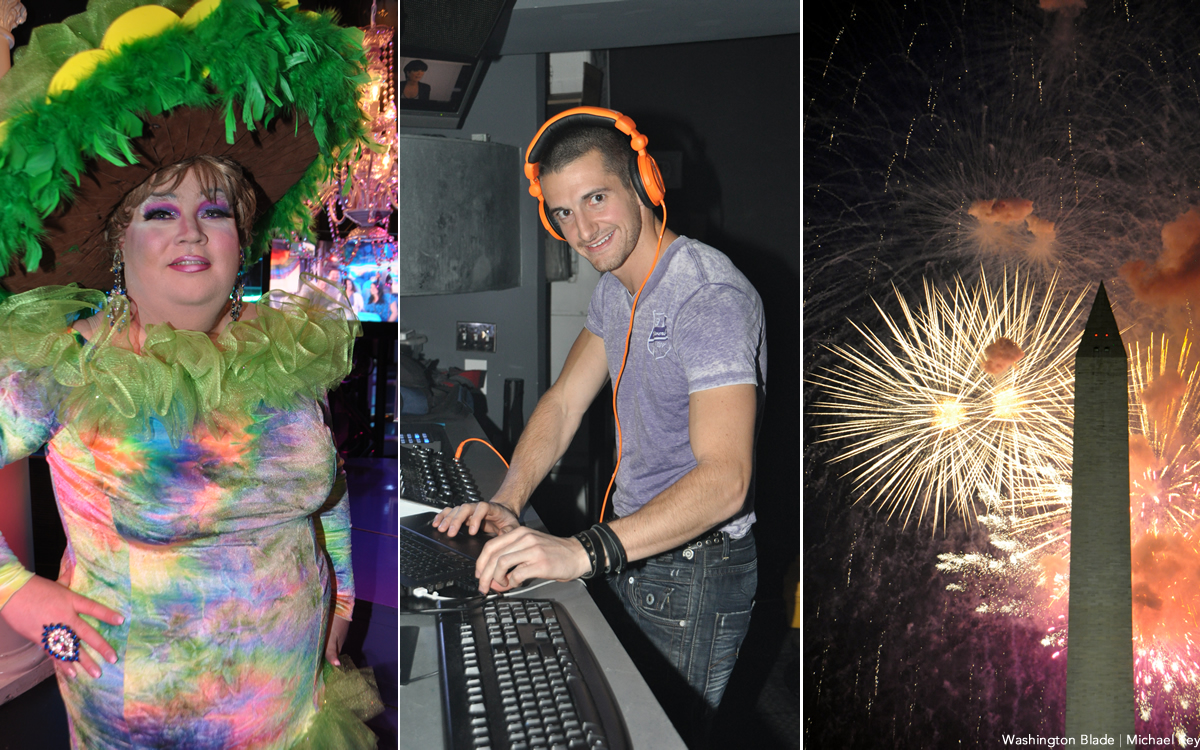 Below are our picks for some of the most fun and creative things to do this week in D.C. that are of special interest to the LGBTQ community.
---
MNSkating's Pride Too!

Monday, June 27
7:30 p.m.
Laurel Skating Center
9890 Brewers Court
Laurel, Md.
Facebook | Meetup
Join the Monday Night Skaters for a Pride-themed skating party in Laurel, Md. on Monday.
---
Queen of the Capital at Adams Morgan Movie Nights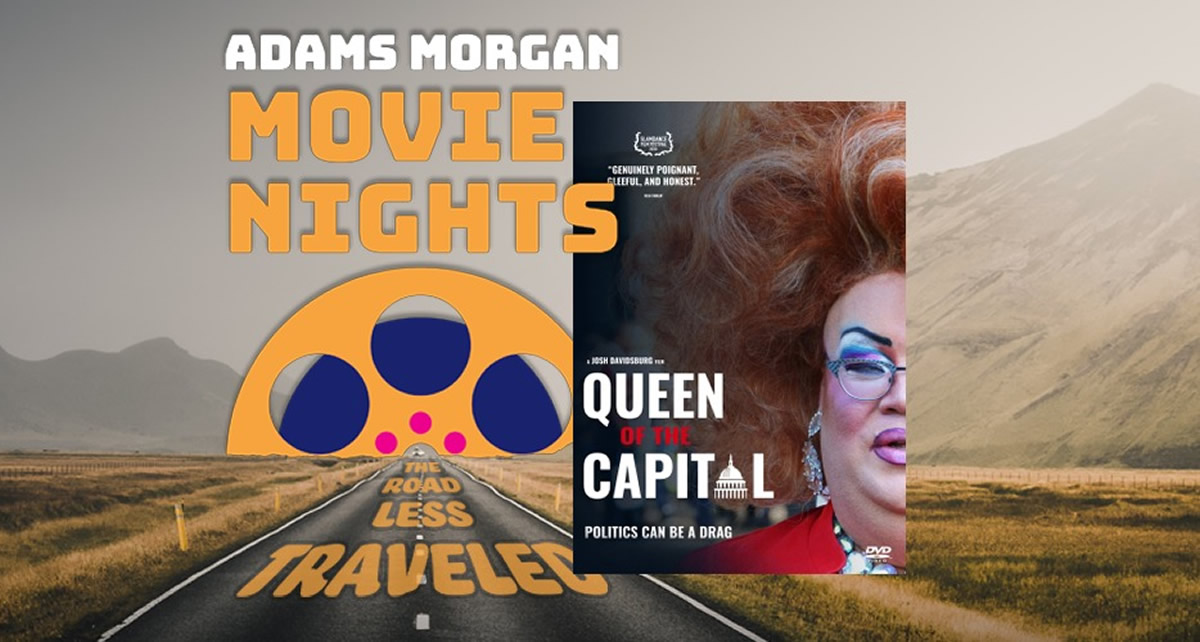 Tuesday, June 28
8-11 p.m.
Adams Morgan Soccer Field
Facebook
The Adams Morgan Partnership BID will be showing "Queen of the Capital" from local documentary maker Josh Davidsburg.
---
Pride Night at Frederick Keys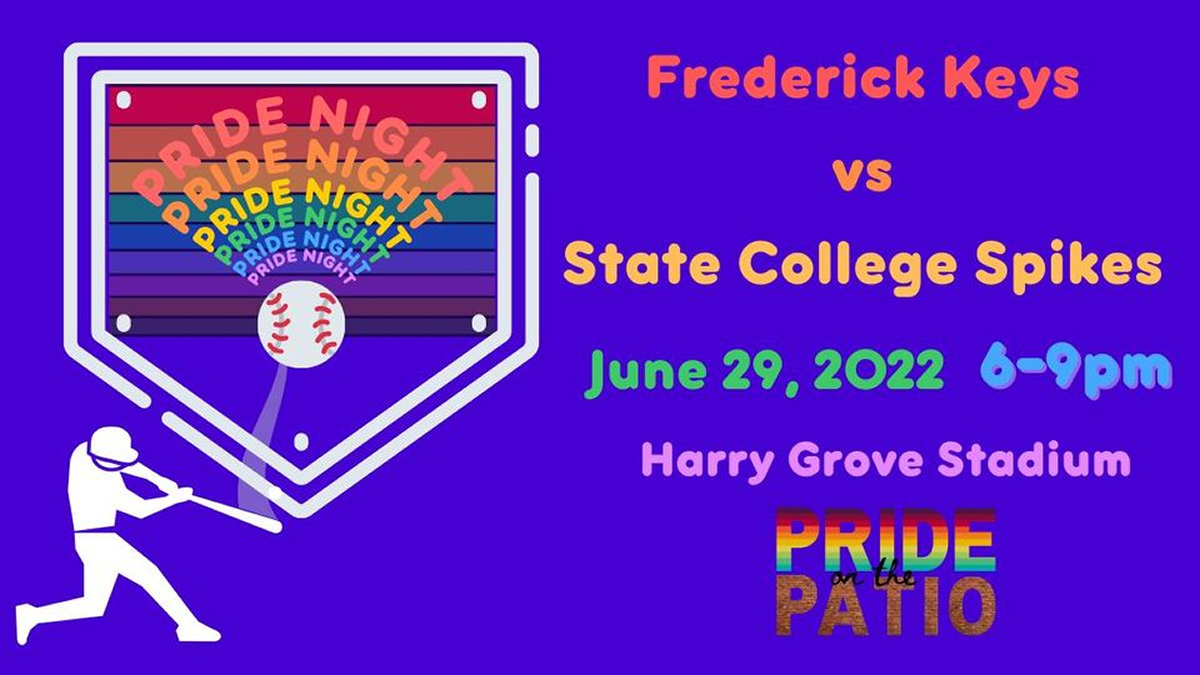 Wednesday, June 29
6-9 p.m.
Nymeo Field at Harry Grove Stadium
21 Stadium Drive
Frederick, Md.
Facebook | Tickets
Join Pride on the Patio for a night of baseball as the Frederick Keys hold Pride Night sponsored by the Frederick Center.
---
LGBTQ Families Discussion & Beer Tasting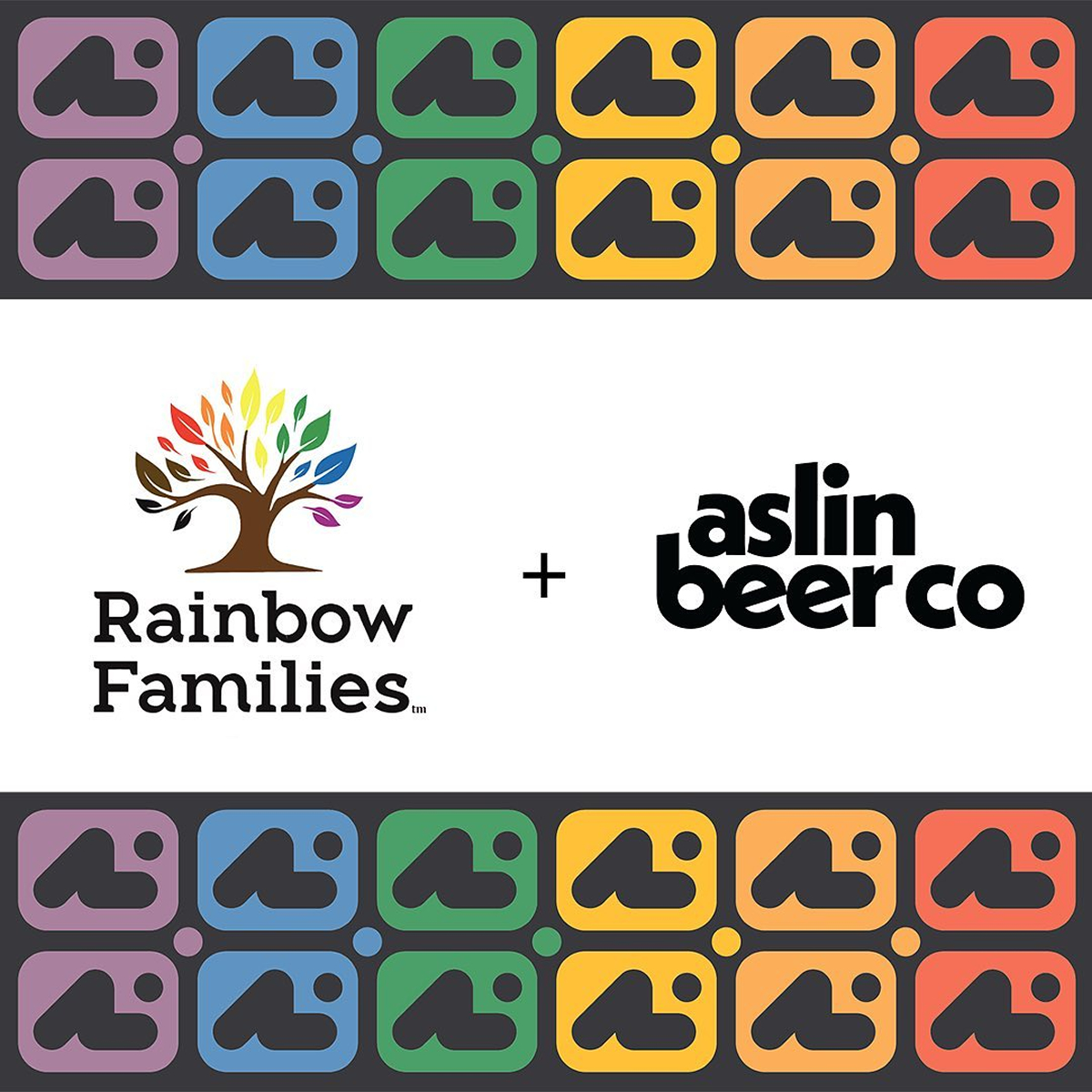 Wednesday, June 29
7-8 p.m.
Aslin Beer Company
847 South Pickett Street
Alexandria, Va.
Facebook | Tickets
Rainbow Families will have an informal discussion about such topics as coming out, celebrating your child's identity, being a good ally in the workplace and more . . . followed by a beer tasting! No charge, but donations will be taken.
---
First Friday LGBTQ+ Social with GoGayDC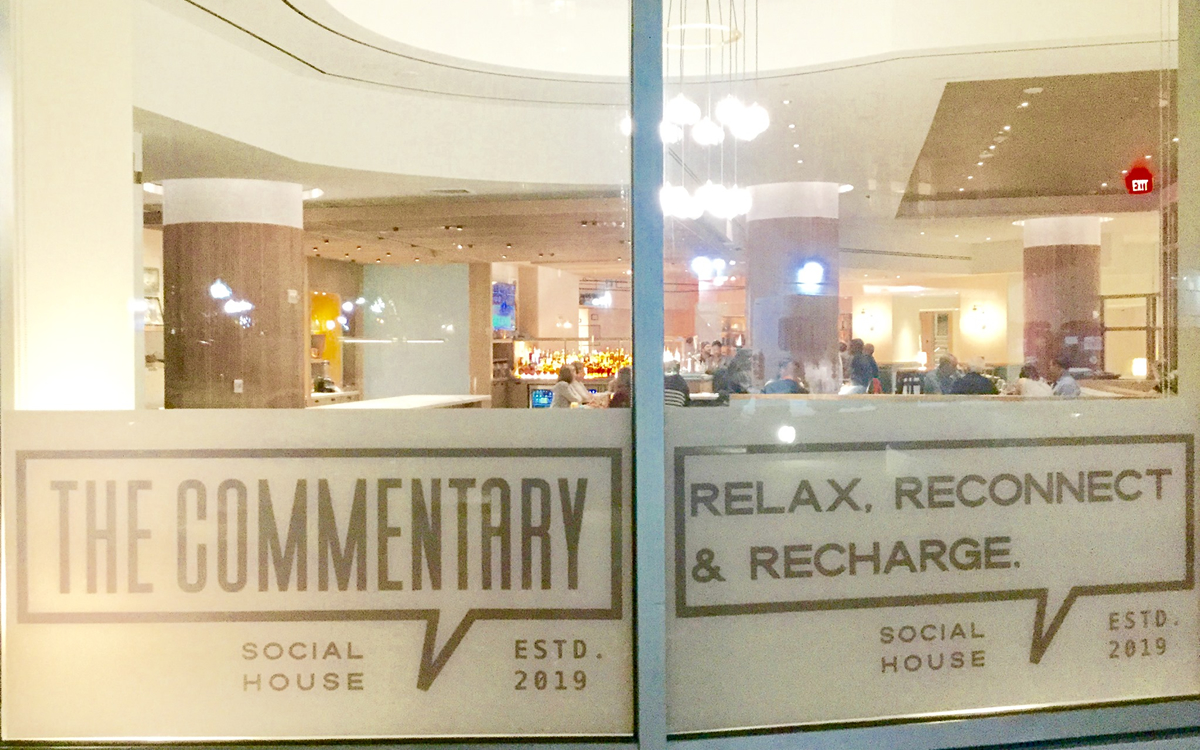 Friday, July 1
7-9 p.m.
The Commentary (in the Westin)
801 North Glebe Road
Arlington, Va.
Facebook | Eventbrite
Join GoGayDC for a monthly social gathering in Ballston.
---
Drag Race All-Stars Viewing Party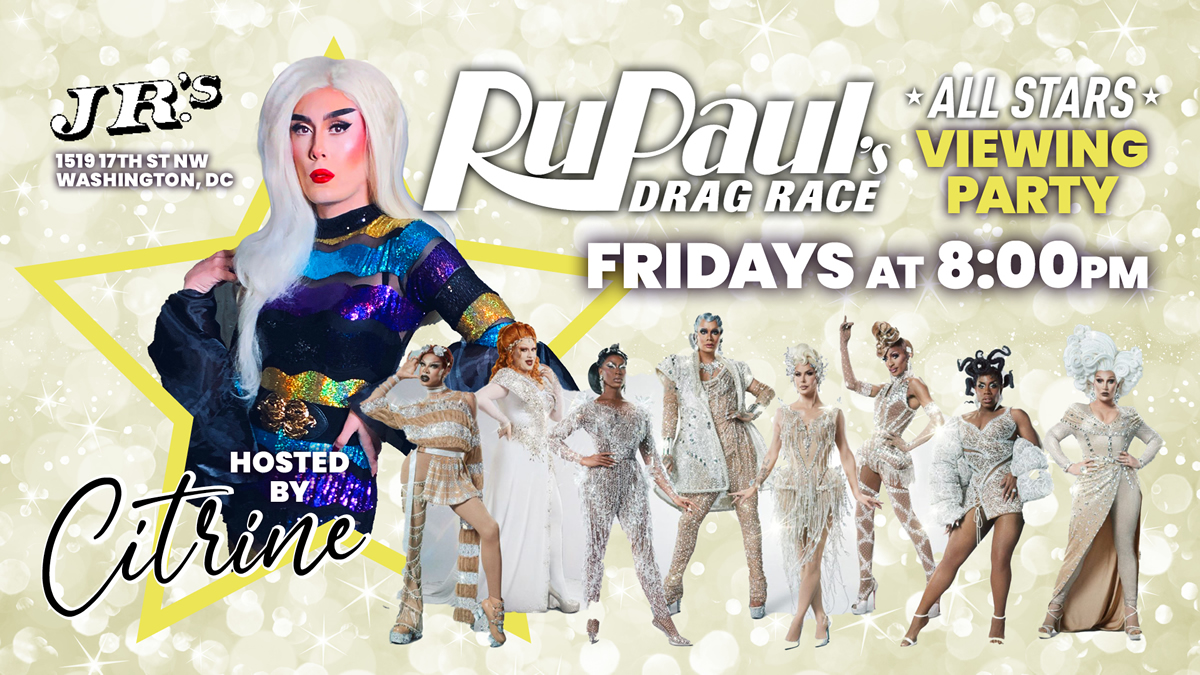 Friday, July 1
7-9 p.m.
JR.'s Bar
1519 17th Street, N.W.
Facebook
Get together with other Drag Race super fans for an evening viewing party hosted by Citrine.
---
Outdoor Movie Night
Friday, July 1
8:30-10:30 p.m.
Stead Park
1625 P Street, N.W.
Facebook
Bring your blanket and catch a movie on the big screen at Stead Park.
---
FireWerk with DJ Chord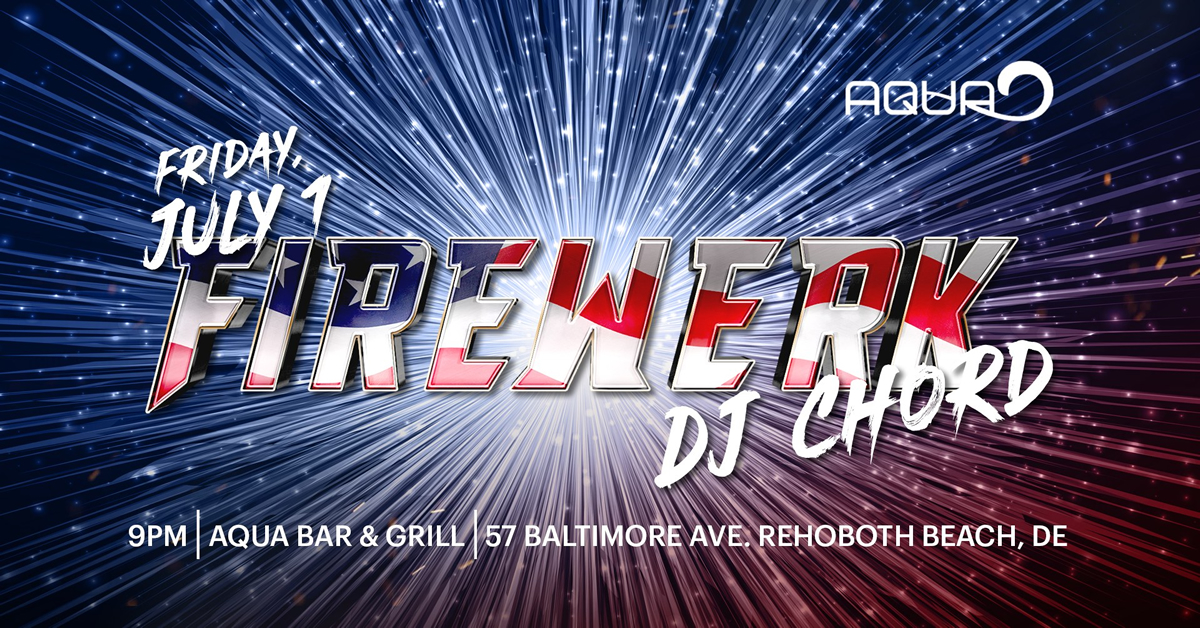 Friday, July 1
9 p.m.
AquaGrill Reho
57 Baltimore Avenue
Rehoboth Beach, Del.
Facebook
Kick off Independence Day weekend in Rehoboth with a no cover dance party at AquaGrill.
---
Zodiac Drag Contest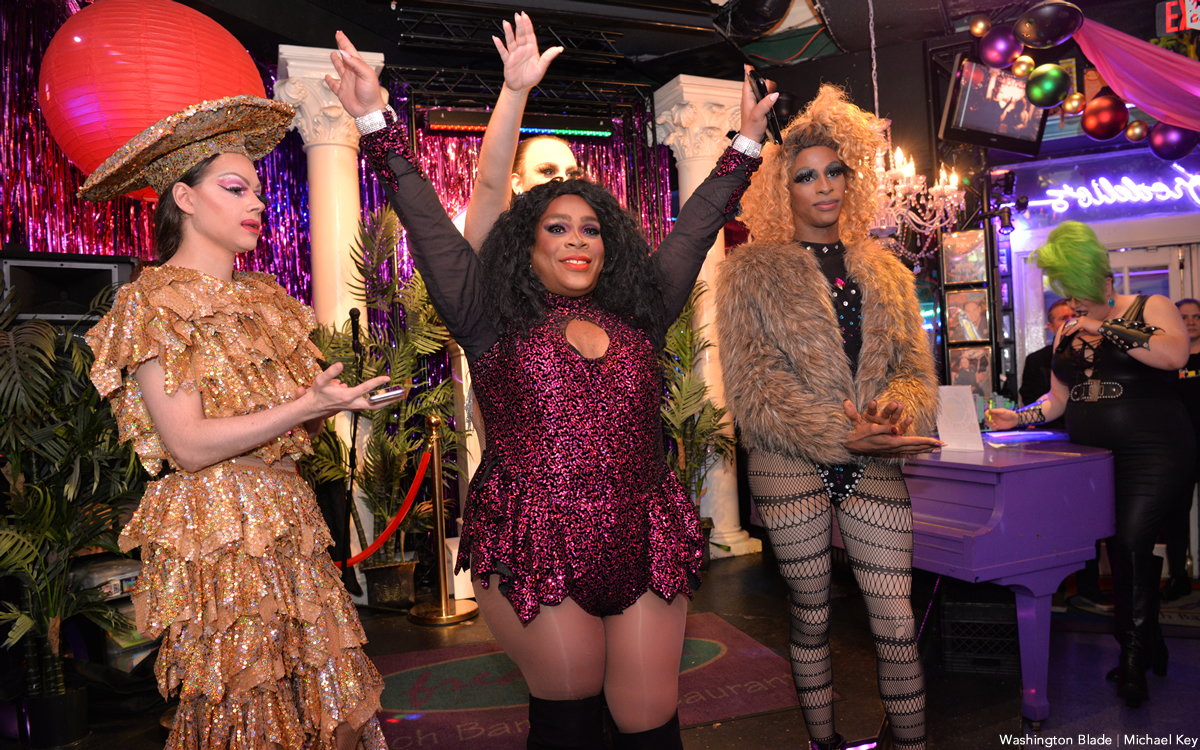 Sunday, July 3
8 p.m.
Freddie's Beach Bar
555 23rd Street S
Arlington, Va.
$5 cover
Facebook
The monthly amateur drag competition returns to Freddie's on Sunday. Check out the new talent (or try it out yourself).
---
Flashy 4th of July Weekend

Sunday, July 3 – Monday, July 4
10 p.m.
Flash
645 Florida Aveune, N.W.
$30
Facebook | Eventbrite
Celebrate Independence Day with a Flashy 4th of July on the dance floor of Flash.
---
PHOTOS: Loudoun Pride
LGBTQ community celebration held at Claude Moore Park in Sterling, Va.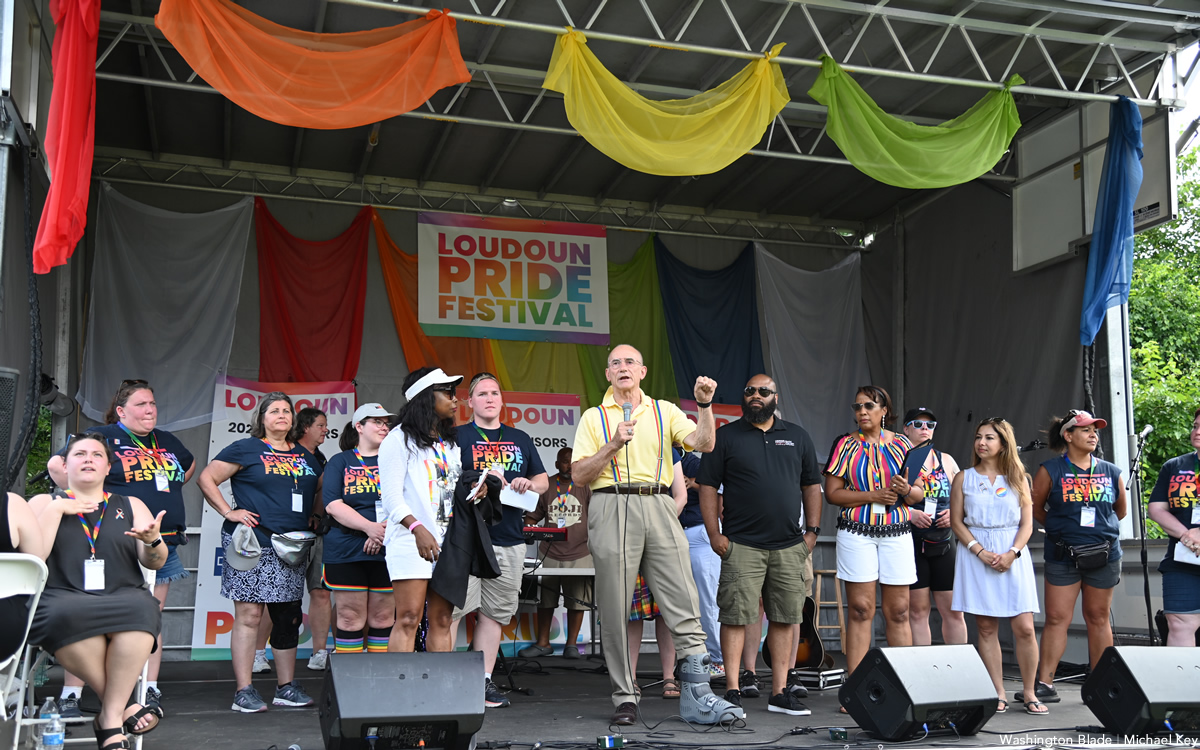 The first Loudoun Pride was held at Claude Moore Park in Sterling, Va. on Saturday, June 26.
(Washington Blade photos by Michael Key)