Fast Five Fix: April 3
We'll find out today if Anchorage Alaska is ready to protect LGBT workers. Plus: a priest's first communion presentation of porn, and more

Today is the day for Anchorage Alaska: residents will decide whether or not its worth it to protect their neighbors from unfair hiring and firing practices based solely on sexual orientation or gender identity. Here are today's five news stories that will make you look like you're on top of things:
Finally, he got the San Francisco Giants to do an 'It Gets Better' video, starting a trend in the MLB, and now Sean Chapin is back with a Change.org petition asking for baseball commissioner Bud Selig to tell baseball players: its ok to be gay.
Good on Sean!
ALSO check out the Washington Blade article featured in the video! W00t!
LGBTQ groups commemorate 50th anniversary of Roe v. Wade
Equality Florida staffers attended vice president's speech in Fla.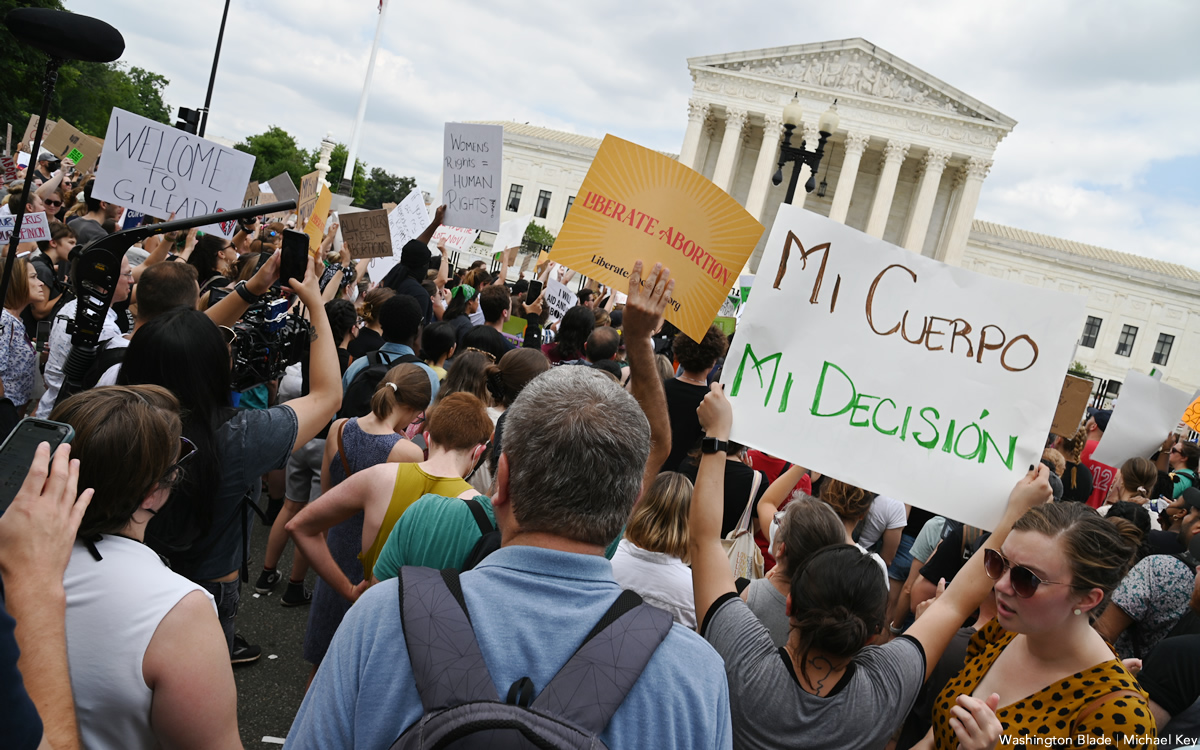 The U.S. Supreme Court on Jan. 22, 1973, issued its Roe v. Wade ruling that ensured the constitutional right to an abortion for all American citizens. The Supreme Court last June overruled this landmark decision.
Fifty years later, LGBTQ activists are among those who have commemorated Roe, despite the fact the Supreme Court has overturned it. The decision, which has since caused tension between liberal and conservative groups, prompted federal and state lawmakers to act upon the sudden revocation of what many consider to be a fundamental right.
Roe's legal premise relied heavily upon the right to privacy that the 14th Amendment provided; however, legal experts argued that it was a vague interpretation of the amendment.
Vice President Kamala Harris on Sunday delivered remarks on Roe's anniversary in Tallahassee, Fla., saying how most "Americans relied on the rights that Roe protected."
"The consequences of the Supreme Court's ruling are not only limited to those who need reproductive care," said Harris. "Other basic healthcare is at risk."
The overruling of Roe put into question the security of other long-held precedents, such as Obergefell v. Hodges, the 2015 case that legalized same-sex marriages, and Loving v. Virginia, the 1967 decision that legalized interracial marriages, because they rely on the same right to privacy that upheld Roe.
In that same speech, Harris announced President Joe Biden would issue a presidential memorandum to direct all government departments to ensure access to abortion pills at pharmacies.
"Members of our Cabinet and our administration are now directed, as of the president's order, to identify barriers to access to prescription medication and to recommend actions to make sure that doctors can legally prescribe, that pharmacies can dispense, and that women can secure safe and effective medication," Harris affirmed.
LGBTQ organizations and other human rights groups continue to work to protect reproductive rights.
Human Rights Campaign President Kelley Robinson said she found it intolerable that "an extremist set of judges" had taken away an important right not only for women, but also nonbinary people, trans men, and the entire LGBTQ+ community.
"Because we know that reproductive rights are LGBTQ+ rights, and that so many in our community rely on access to abortion care and other reproductive health services," said Robinson in regards to Roe's 50th anniversary. "The ripple effects of this decision will impact the most marginalized among us the most, and we cannot stand for that."
"Overturning Roe v. Wade was the first time in history that the Supreme Court has taken away rights, and we know that they will not stop there," added Robinson. "This is a dangerous turning point for our country, and we have to affirmatively defend against this assault."
Robinson said HRC is working with coalition partners to fight the roll-back of abortion rights at the state and federal level.
Christian Fuscarino, executive director of Garden State Equality, a statewide LGBTQ rights group in New Jersey, said his organization is "laser-focused on ensuring that people with trans and nonbinary experiences are experiencing lived equality, which includes bodily autonomy."
Equality Florida showed its support of Roe by standing alongside Harris during her Tallahassee speech with several other lawmakers and activists. They also denounced Republican Gov. Ron DeSantis' antiabortion policies, as well as the Florida legislature. 
Va. Senate approves marriage equality affirmation bill
State Sen. Adam Ebbin sponsored SB 1096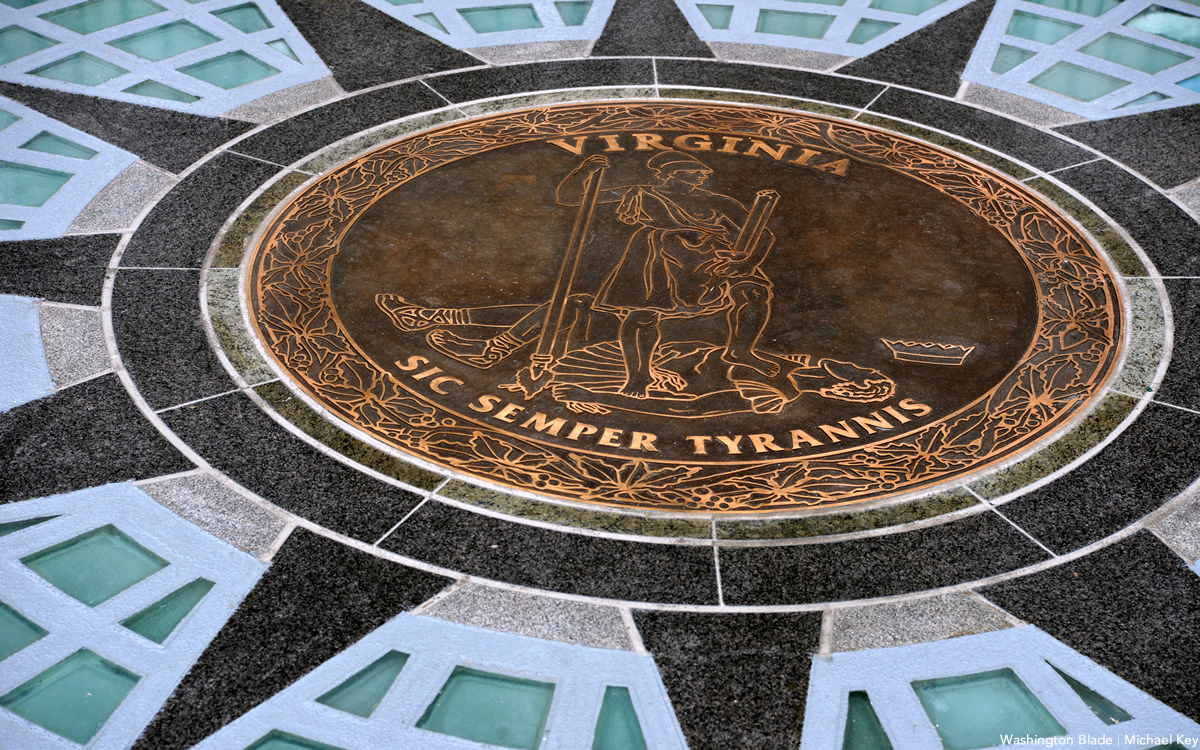 The Virginia Senate on Tuesday approved a bill that would affirm marriage equality in state law.
State Sen. Adam Ebbin (D-Alexandria)'s Senate Bill 1096 passed by a 25-12 vote margin.
"My bill ensuring that Virginians have the right to marry who they love regardless of their sex, has passed the Senate on a bipartisan vote," tweeted the openly gay Alexandria Democrat.
The American Civil Liberties Union of Virginia also noted SB 1096 passed with bipartisan support.
"Virginia is for all lovers," tweeted the ACLU of Virginia. "Our law should reflect our values."
🌈TODAY: The VA Senate passed Sen. @AdamEbbin's SB1096 to affirm marriage equality WITH BIPARTISAN SUPPORT.

Virginia is for ALL lovers. Our law should reflect our values. https://t.co/z7wvJ5okyq

— ACLU of Virginia (@ACLUVA) January 24, 2023
Ebbin has also reintroduced a resolution to begin the process of repealing a Virginia constitutional amendment that defines marriage as between a man and a woman. The resolution is currently before a Senate subcommittee.
SB 1096 now goes to the Republican-controlled Virginia House of Delegates.
Federal court upholds Wash. conversion therapy ban
State lawmakers in 2018 prohibited debunked practice for minors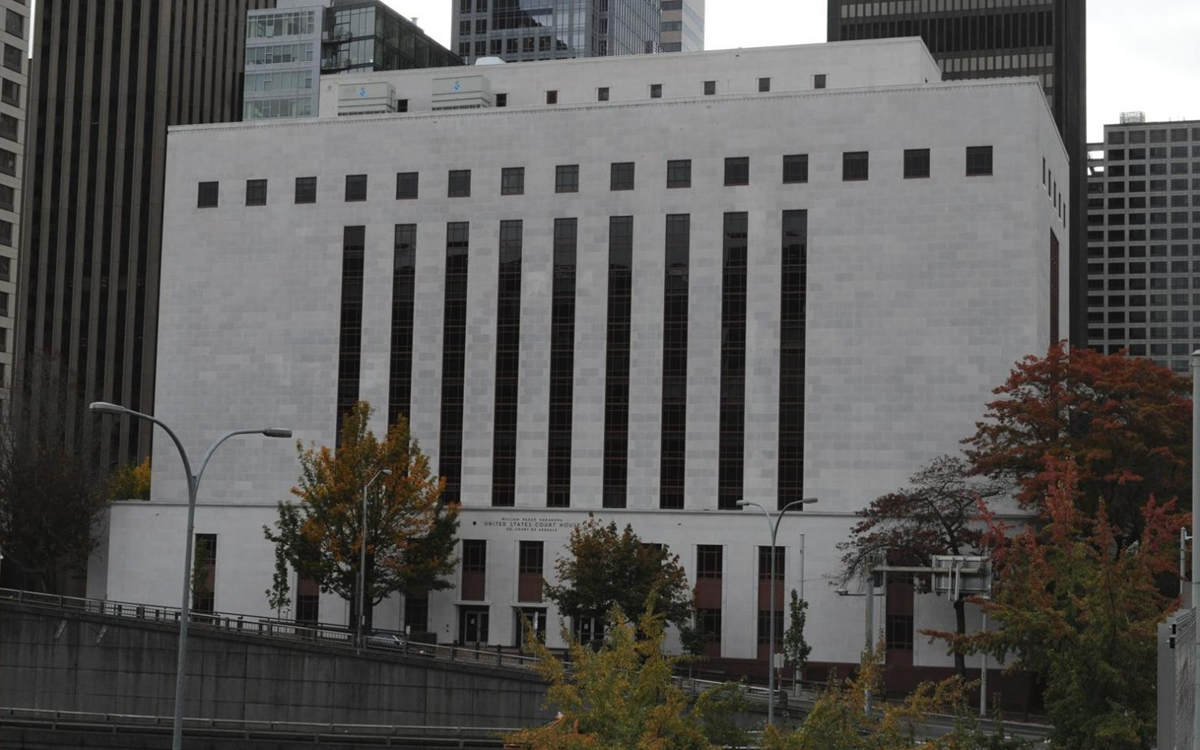 The U.S. Court of Appeals for the 9th Circuit on Monday rejected a therapist's request for the court to reconsider its previous decision upholding Washington State's law protecting minors from so-called conversion therapy by licensed health professionals.
Conversion therapy is a dangerous and discredited practice that attempts to change a minor's sexual orientation or gender identity.
Washington prohibited licensed mental health professionals from subjecting minors to conversion therapy in 2018, as more than 20 other states have also done.
Last September, the 9th Circuit wrote: "In relying on the body of evidence before it as well as the medical recommendations of expert organizations, the Washington Legislature rationally acted by amending its regulatory scheme for licensed health care providers to add 'performing conversion therapy on a patient under age eighteen' to the list of unprofessional conduct for the health professions."
"The 9th Circuit has affirmed that states can require licensed mental health providers to comply with ethical and professional standards prohibiting the use of unnecessary, ineffective, and harmful treatments on their minor patients," said National Center for Lesbian Rights Legal Director Shannon Minter. "These are common sense protections that unfortunately are necessary to prevent unethical therapists from defrauding parents and causing severe harm to LGBTQ youth. Every major medical and mental health organization in the country supports these laws, which are supported by decades of research and clear standards of care."
"We applaud the 9th Circuit for permitting states to protect survivors like myself from the unethical practice of so-called 'conversion therapy,' which has wreaked havoc on thousands of LGBTQ youth and their families," said Mathew Shurka, a conversion therapy survivor and co-founder of Born Perfect. 
In 2018, Washington passed a law prohibiting state-licensed therapists from engaging in conversion therapy with a patient under 18-years-old. Every leading medical and mental health organization in the country has warned that these practices do not work and put young people at risk of serious harm, including depression, substance abuse and suicide. Twenty-five states and more than 100 localities have laws or administrative policies protecting youth from these practices or preventing the expenditure of state funds on conversion therapy.
In 2021, an anti-LGBTQ legal group filed a federal lawsuit challenging the new law on behalf of Brian Tingley, a therapist and advocate of conversion therapy.
Tingley, who is represented by the Scottsdale, Ariz.,-based anti-LGBTQ Alliance Defending Freedom, identifies himself as a "Christian licensed marriage and family therapist" and alleges in the court filings that the provided definition of "conversion therapy" is "vague, content-biased and biased against one perspective or point of view."
NCLR successfully moved to intervene in the lawsuit on behalf of Equal Rights Washington, the state's largest LGBTQ civil rights organization and a primary supporter of the law during the legislative process. ERW and Washington State urged the court to uphold the law in light of the overwhelming consensus of medical and mental health professionals that conversion therapy poses a serious risk to the health and well-being of Washington's youth. In August 2021, the federal district court for the Western District of Washington upheld the law and rejected Tingley's challenge.
In September 2022, a three-judge panel of the 9th Circuit affirmed the district court's decision, ruling that state laws protecting minors from conversion therapy by licensed health professionals are constitutional. Tingley then asked the full 9th Circuit to order the September decision to be reconsidered by a larger panel of 9th Circuit judges. Today, the court rejected that request.
The court's order means that the September 2022 panel decision upholding the Washington law will be the 9th Circuit's final decision in the case.