April 11, 2012 at 9:18 am EDT | by Phil Reese
Fast Five Fix: April 11
So we thought this would be the biggest NOM news today. But it wasn't. NOM's been higgity-hacked. Now sip on this news while you sip your coffee:
In video, check out two former Charlotte mayors — one Democrat, and one Republican — urging voters to vote against North Carolina's anti-gay Amendment One
http://www.youtube.com/watch?v=PnXkhOUv7No
(h/t GoodAsYou.org)
Finally, the mayor will announce a district-wide action plan to prevent bullying today at 7:00 p.m. at the E Street Cinema 555 11th Street NW, with a screening of the movie 'Bully' to follow.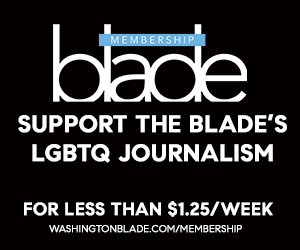 Sign Up for Blade eBlasts