Gay prosecutor rejected for judgeship in Va.
GOP lawmakers denounced for killing nomination of former Navy pilot

Virginia's Republican-controlled House of Delegates created an uproar among rival Democrats and LGBT activists early Tuesday morning when it voted to reject the nomination of gay Richmond prosecutor Tracy Thorne-Begland for the post of General District Court judge.
The 1 a.m. vote came in the last hour of the Virginia General Assembly's 2012 legislative session. It followed claims by several Republican delegates that Thorne was unfit to be a judge because he has been an advocate for LGBT rights and couldn't make impartial rulings on the bench.
The opposing lawmakers, led by Del. Bob Marshall (R-Prince William County), also charged that Thorne-Begland "misrepresented" himself on an enlistment application by not disclosing he was gay when he joined the Navy.
Thorne-Begland, a decorated Naval officer and fighter pilot, became a nationally recognized advocate for ending the military's ban on gay service members in 1992 when he disclosed that he is gay, leading to his honorable discharge from the service a short time later.
"The fact that he defied his oath and could not have been candid on the application – that's highly problematic and it stays with you," Marshall told his colleagues.
When the vote was called, 33 delegates – 25 Democrats and eight Republicans — voted for the nomination, with 31 lawmakers – all Republicans – voting against the nomination. But nine Republicans and one independent abstained from voting and 19 Republicans and seven Democrats either were absent or did not vote, preventing Thorne-Begland from obtaining the 51 votes needed to approve the nomination in the 100-member House.
Under Virginia's procedure for appointing judges, the General Assembly members representing Richmond, the area where Thorne-Begland would have served as a judge, placed his name in nomination after determining he was qualified for the post. Virginia Gov. Bob McDonnell didn't advocate for Thorne-Begland's nomination but issued a statement on Tuesday saying judicial nominees "must be considered based solely on their merit, record, aptitude and skill."
Thorne-Begland, 45, serves as Richmond's Chief Deputy Commonwealth's Attorney and has worked as a Richmond prosecutor for 12 years.
His boss, Richmond Commonwealth's Attorney Michael Herring, called Thorne-Begland highly qualified to serve as a judge.
"It's hard to think about what happened in the General Assembly and not conclude that it's a form of bigotry," Herring said at a news conference in Richmond Tuesday afternoon. He called the vote to defeat Thorne-Begland an "embarrassment" for the state.
"The debate in the House of Delegates was homophobic and embarrassing," said Virginia State Sen. Adam Ebbin (D-Alexandria), who is gay. "It showed disrespect to a Chief Deputy Commonwealth's Attorney and decorated veteran who was honorably discharged," Ebbin said. "It's also offensive that the Senate wouldn't even grant Lt. Thorne-Begland the courtesy of a vote."
Ebbin was referring to a unanimous vote by Senate Republicans to invoke a parliamentary procedure that blocked the Senate from voting on Thorne-Begland's nomination. Ebbin noted that although a Senate vote in favor of the nomination could not have saved the nomination because both houses are needed to approve it, he said the Senate should have taken a vote on the issue.
"I believe the Senate would have voted in favor of the nomination," he told the Blade.
Thorne-Begland would have become Virginia's first openly gay judge if the General Assembly had approved his nomination.
A Washington Post editorial said Thorne-Begland's nomination was "sabotaged by an ugly campaign of homophobic bigotry led by Virginia Republicans."
Equality Virginia, a statewide LGBT advocacy group, said it was especially troubled that too many lawmakers succumbed to "fear mongering and shrill personal attacks" against Thorne-Begland by the Virginia Family Foundation, which opposes LGBT rights.
"The fact that the legislature caved in to the Family Foundation's biased blathering is another unfortunate marker on the forced march to the past on which they seem determined to lead the Commonwealth," Equality Virginia said in a May 15 statement.
Film 'Wonderfully Made LGBTQ+R(eligion)' set for D.C. premiere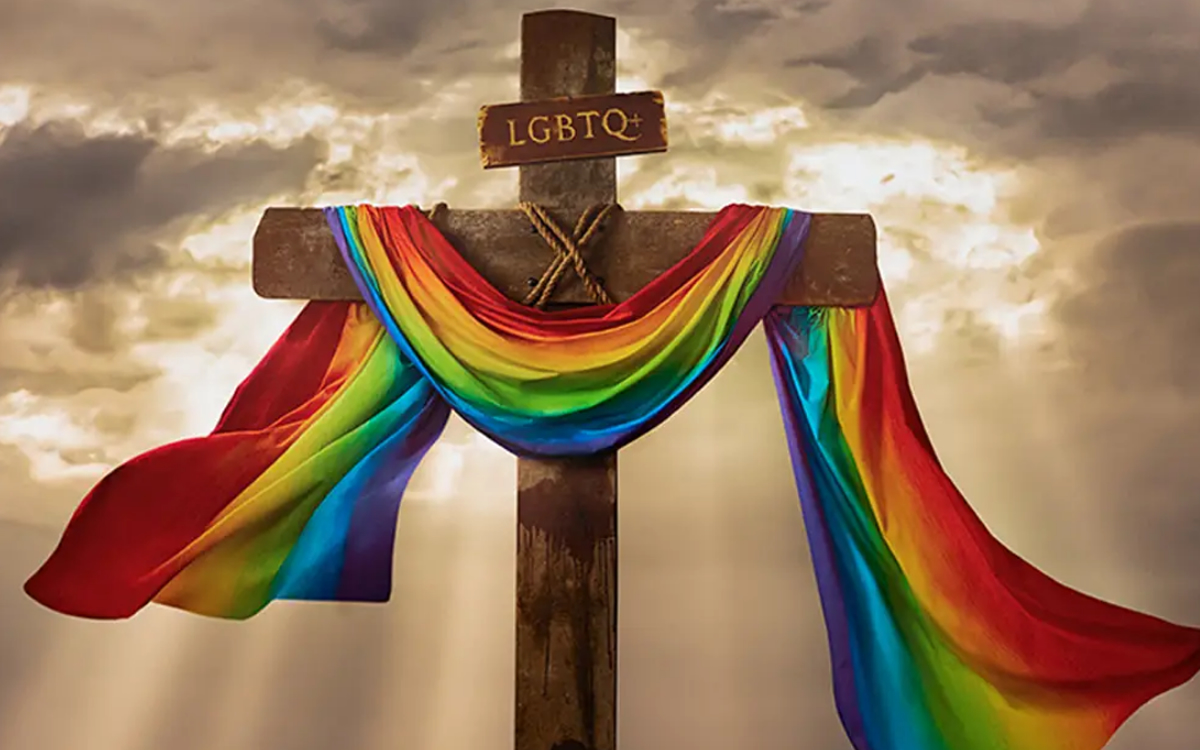 A feature-length documentary film called "Wonderfully Made LGBTQ+R(eligion)," which explores how religion has played a leading role in perpetuating anti-LGBTQ attitudes and highlights the challenges and aspirations of LGBTQ Catholics, is scheduled for a special D.C. screening on Dec. 12 at the E Street Cinema.
The film's director is gay filmmaker, actor, and LGBTQ rights advocate Yuval David. It was jointly produced by David and his husband, attorney and LGBTQ Catholic advocate Mark McDermott. The premiere D.C. showing of the film is being hosted by Real Affirmations, D.C.'s LGBTQ film festival.
"The film focuses on the Catholic Church because it is one of the largest religious organizations in the world, and because its anti-LGBTQ+ stance is known and growing more hardline, at least in some circles," a statement announcing the D.C. showing of the film says.
"The narrative of the film is shaped by the process of a fine art project creating unprecedented, photographic iconography depicting Jesus as a member/ally of the LGBTQ+ community, represented by multiple LGBTQ+ models," the statement says.
David and McDermott told the Washington Blade in a Nov. 21 interview that production of the film was completed at the end of August of this year, and it has since been shown at film festivals across the U.S. and overseas. It was honored as the Best Feature Film at the LGBTQ Toronto Film Festival.
"One of the things we discuss in our film and the way this makes it contemporary, and even pertaining to this horrible shooting [at the LGBTQ nightclub in Colorado] and the various other attacks on the LGBTQ community, is the fact that the vast majority of anti-LGBTQ and homophobic beliefs, including laws and legislation, are on the basis of religion," David said.
"Ninety something percent of homophobia and anti-LGBTQ beliefs are on the basis of religion," David said he and McDermott saw in research findings.
David and McDermott said one of their objectives for the film, which includes interviews with leading LGBTQ Catholic activists and supportive Catholic priests, was to show how images of the church and Jesus through art and iconography going back several centuries has impacted the religious views of Catholics, including LGBTQ Catholics.
Among the LGBTQ supportive people interviewed in the film include Sister Jeannine Gramick, a Catholic nun who co-founded New Ways Ministry, the LGBTQ Catholic advocacy organization; Marianne Duddy-Burke, president of Dignity USA, the national LGBTQ Catholic group; and Father James Martin, a Jesuit priest, author, and outspoken advocate for LGBTQ supportive policies in the Catholic Church.
David and McDermott point to their film's groundbreaking use of a form of iconography that they and their creative team, including photographers, created as part of an art project to make the church's imagery more welcoming to LGBTQ people.
"The idea behind this is in Christianity and Catholicism, Jesus has always been portrayed one way for the last 1,700 years," McDermott told the Blade. "That he has been portrayed as a white man of Northern European descent with blond hair and blue eyes. And as we set up the film, we wanted to challenge that history of art, change it," he said, to show that "the divine is in all of us," including LGBTQ people.
McDermott and David told how they conducted a casting call for actors and models to portray Jesus as LGBTQ people who were highly diverse by way of ethnicity, gender, and gender expression. To their amazement, about 500 people responded to the casting call.
"And out of that enormous group we selected nine models," David said. "And the people we cast are truly a diverse array of LGBTQIA+ people representing different ethnicities, different races, different genders, different body types," he said. "We wanted to cast people who not only were models but actors and people who truly identify with this topic," David said.
Several of the actor-models are interviewed in the film, with some describing their own experiences as a person of faith in a church that is sometimes not accepting of them.
David said several thousand still photos were taken of the nine model-actors selected to portray Jesus. He said about 160 of the photo images were selected to be shown in the film in which the actor-models portray Jesus in various stages of his life as described in the scriptures, including scenes of the crucifixion.
The still photos are shown in a dramatic presentation at the conclusion of the film, with each of the model-actors exhibiting highly emotional facial expressions, especially as they are shown tied to a cross with a crown of thorns.
McDermott said he and David came up with the film's "Wonderfully Made" title from a biblical passage known as the Book of Psalms in which the biblical figure David says while praying to God, "I praise you because I am fearfully and wonderfully made."
Biblical scholars have said the word "fearfully" as used in that biblical passage by David was intended to mean with great reverence, heart-felt interest and with respect.
Mark McDermott and Yuval David told the Blade that while their film shows the hardship faced by LGBTQ Catholics and people of faith, many people of faith, including the religious experts they interview in the film, believe Catholicism and religion in general can be interpreted to be supportive of all people, including LGBTQ people.
But the two say a positive perspective on how religion has and continues to impact LGBTQ people, such as the story told in their film, is needed.
"Forty percent of our homeless kids are LGBTQ – 40 percent," McDermott said. "And we know why they ended up homeless. They got thrown out of their houses by their own family," he said. "And it's almost always because of their family's religious views."
Added McDermott, "One in three LGBTQ kids in the last year contemplate or seriously think about suicide."
According to he and David, stress or conflict with their family's religious beliefs is very often the root cause of stress and depression among LGBTQ people. They are hopeful, they said, that their film will be seen by many facing these problems and who may be helped by the film's strong message that it's ok to be a person of faith and LGBTQ.
"We created this for those who must see this, so they don't feel that way," said David.
Tickets for the Dec. 12, 7 p.m. screening of "Wonderfully Made LGBTQ+R(eligion)," which is open to the public, can be purchased online or at the E Street Cinema at the time of the showing if tickets are still available.
A trailer preview of the film can be viewed here: wonderfullymadefilm.com; you can follow news of the film on social media, instagram.com/WonderfullyMadeMovie.
Man charged with assaulting lesbian activist pleads guilty, gets 14 months in jail
Aiyi'nah Ford hit in head with barstool at Congress Heights restaurant in August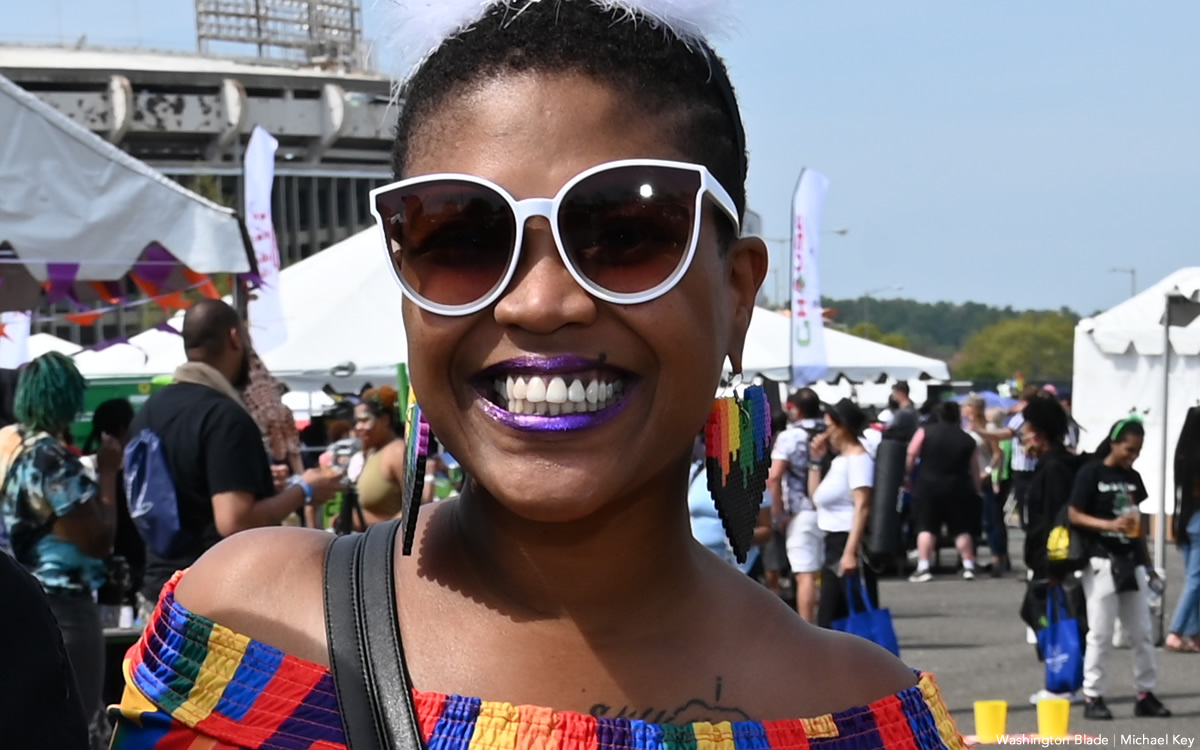 A D.C. Superior Court judge on Nov. 17 sentenced a 46-year-old D.C. man to 14 months in jail after he pleaded guilty in September to an assault charge for an incident in which he attacked lesbian activist Aiyi'nah Ford at a restaurant on Aug. 3
An arrest affidavit filed by D.C. police on Aug. 12 states that Donnell Anthony Peterson allegedly knocked Ford to the floor at the Player's Lounge restaurant and bar in the city's Congress Heights neighborhood before hitting her in the head twice with the metal legs of a barstool.
Ford told the Washington Blade that Peterson, who was a regular customer at Player's Lounge as was she, assaulted her while repeatedly calling her a "dyke bitch" after the two got into a verbal argument over, among other things, the city's violence interruption program. Ford said she told Peterson and others who were having a discussion that she considers the program to be ineffective and a "joke."
According to court records, witnesses reported seeing Ford bleeding profusely from the head before an ambulance took her to George Washington University Hospital, where she received multiple stitches to treat a serious head wound.
Court records show that D.C. police, who were called to the scene at the time of the assault, initially charged Peterson with Assault With a Dangerous Weapon. The records show that Peterson through his attorney agreed in September to accept a plea bargain offer by prosecutors with the Office of the U.S. Attorney for D.C.
The offer called for lowering the charge to Assault With Significant Bodily Injury in exchange for pleading guilty with a promise by prosecutors to seek a sentence of no more than 14 month in jail.
The court records show that Superior Court Judge James A. Cromwell sentenced Peterson to 32 months of incarceration but suspended 18 months, requiring that he serve 14 months after which he would be released on probation. Court records show the probation was to last 18 months. Under court rules, if someone violates the terms of their probation, which almost always prohibits them from breaking the law or threatening a person they were charged with assaulting, the released person is ordered back to jail to serve the remaining time that had been suspended.
At the time Peterson was arrested in August a spokesperson for the U.S. Attorney's office, in response to a question from the Blade, declined to disclose why prosecutors chose not to classify Peterson's assault against Ford as a hate crime based on her sexual orientation.
Ford told the Blade this week that the lead prosecutor, Assistant U.S. Attorney Alec Levi, was supportive of her throughout the case and told her a hate crime designation sometimes makes it more difficult to obtain a conviction if a case goes to trial. Ford said Levi told her prosecutors wanted to do all they could to bring Peterson to justice for his attack against her.
Longtime activist Lane Hudson arrested on drug charges
Homeland Security launched probe leading to August 2021 raid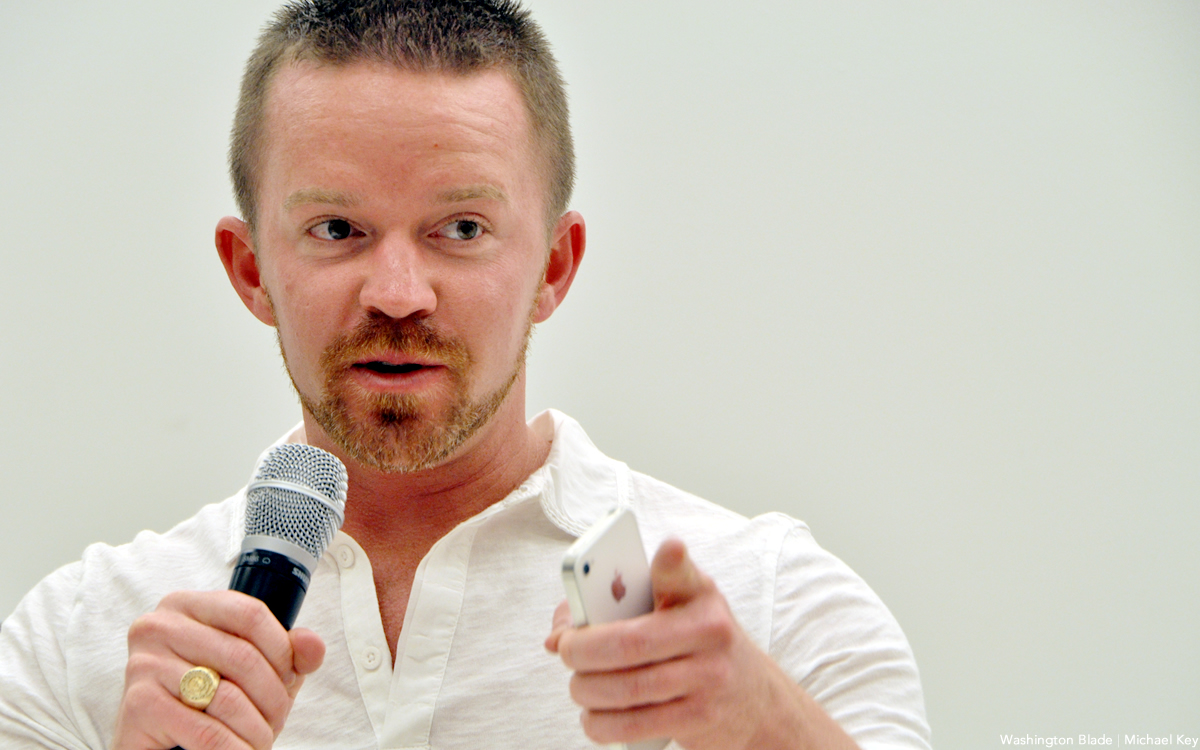 Documents filed in the United States District Court for the District of Columbia show that law enforcement officers with the U.S. Department of Homeland Security's Homeland Security Investigations division and the D.C. Metropolitan Police Department arrested D.C. gay activist Thomas Lane Hudson on Aug. 11, 2021, on charges of possession with the intent to distribute illegal drugs.
An affidavit filed in court says the arrest took place at Hudson's Logan Circle area apartment after officers forcibly entered the apartment when Hudson did not respond to their knocking on the door announcing their presence with a search warrant.
The affidavit says the officers discovered and seized illegal narcotics that were field tested and weighed and which included "1,096.4 grams of a mixture and substance containing Methamphetamine, a Schedule II controlled substance; 29.5 grams of a mixture and substance containing Heroin, a Schedule I controlled substance; and 322.974 fluid ounces of a mixture and substance containing Gamma Butyrolactone ('GBL'), a Schedule I controlled substance."
Court records show that Hudson was held without bond until at least Aug. 25, 2021, when U.S. District Court Judge Robin M. Meriweather approved a motion filed by prosecutors to seal the case from the public record on grounds that it "contains sensitive information regarding the underlying ongoing criminal investigation."
The Aug. 25 entry that up until then was part of the public court record announcing the decision to seal the case did not disclose any information about an underlying or ongoing investigation. It also did not disclose why federal Homeland Security investigators became involved in a drug case ordinarily handled by D.C. police.
Hudson and his attorney, who is identified in the court records as Brian Keith McDaniel, did not respond to repeated requests by the Washington Blade for comment on the case and to disclose whether they dispute the accuracy of the charges filed against Hudson.
The arrest affidavit, which was filed before the case was sealed, remains a part of the public record. It says that in addition to the allegation that illegal drugs were seized from Hudson's apartment, the officers conducting the search found "assorted items related to distribution of controlled substances."
Among the items found, it says, were digital scales, plastic zip bags, vacuum sealer and vacuum sealer bags, a currency counting machine, and "approximately $48,000 in United States currency."
Although the public court records do not show whether Hudson was released while awaiting trial or was still being held, sources who know Hudson pointed out that he resumed posting messages on social media in December of 2021 after a period when no postings from him could be found. This suggests he has been released while the case remains pending.
Hudson's arrest came less than a year before the D.C. Gay and Lesbian Activists Alliance released its 2022 D.C. LGBTQ Election Guide called Leave No One Behind, which calls for the decriminalization of possession of currently illegal drugs for personal use.
Although the GLAA document doesn't call for decriminalizing the selling of illegal drugs, it says "evidence demonstrates criminalization has done little to curb the prevalence of drugs in our communities and is not an effective way of getting people into treatment because it stigmatizes drug users."
Hudson is well known in the D.C. area and among LGBTQ advocates locally and nationally. He was twice elected as a delegate to the Democratic National Convention; served on Hillary Clinton's national finance committee; and once worked for the Human Rights Campaign.