Quasi marriage
Same-sex couples of yesteryear made their own kind of unions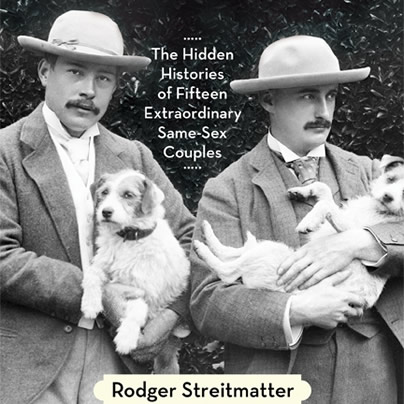 'Outlaw Marriages'
By Rodger Streitmatter
Beacon Press
$26.95
224 pages
The groom looks nervous.
Maybe because he never thought this day would come. He never believed that he'd fall in love and because of that, he couldn't imagine this day.
The other groom looks nervous, too. He knows how much work goes into a wedding and that's doubly true for a wedding like this. He never thought this day would come, either. He didn't think the law would ever allow it.
Something old, something new? More of the first, as you'll see in the new book "Outlaw Marriages" by Rodger Streitmatter.
Years ago, gay men and lesbian women didn't let a little discouragement stop them from enjoying "sub-rosa marriages." Instead, they boldly "flouted convention."
In 1865, for instance, 45-year-old Walt Whitman fell in love with a handsome 21-year-old streetcar conductor. Until that time, Whitman had a hard time getting his poetry noticed, but falling in love had a powerful impact on his work. Peter Doyle became the older man's muse and was devoted to Whitman until the poet died.
Ned Warren and John Marshall were kindred spirits, too.
Both were obsessed with antiquities and had a passion for procuring them for U.S. museums. But though Warren loved Marshall, he didn't want to be monogamous and then Marshall was forced to marry a woman. Mary Bliss-Marshall knew the score, though, and was happy to let her husband share his bed with Ned Warren. She was also happy to join the two men in procuring more antiques.
But, as with any modern union, things didn't always go well in an outlaw marriage. Break-ups were inevitable.
Greta Garbo was a diamond in the rough when Mercedes de Acosta met the new starlet but under de Acosta's tutelage, Garbo learned manners and poise, flourished and succeeded. As a screenwriter, de Acosta did everything to ensure that her lover got good roles and major accolades. The problem was that de Acosta couldn't keep anything to herself, and she blabbed their secrets in a tell-all book. That was when Garbo coldly told de Acosta to get lost.
Let's start with the bad news: at just more than 200 pages, "Outlaw Marriages" is barely longer than a Kardashian wedding. The good news is that it's just as rich.
Mixing history, some old-fashioned scandal and plenty of star power, author Rodger Streitmatter not only gives readers a sense of the times in which these "outlaws" lived, but also — and this is pretty amazing — an idea of the tolerance they enjoyed.
In some cases, the media kept mum about the marriage (which technically were not marriages) and in other cases, the situation was public knowledge but few seemed to care.
"Outlaw Marriages" is the kind of book you'll be disappointed to see end because it's so much fun. And do I recommend it?
I do.
Washington Spirit host largest halftime drag performance in NWSL history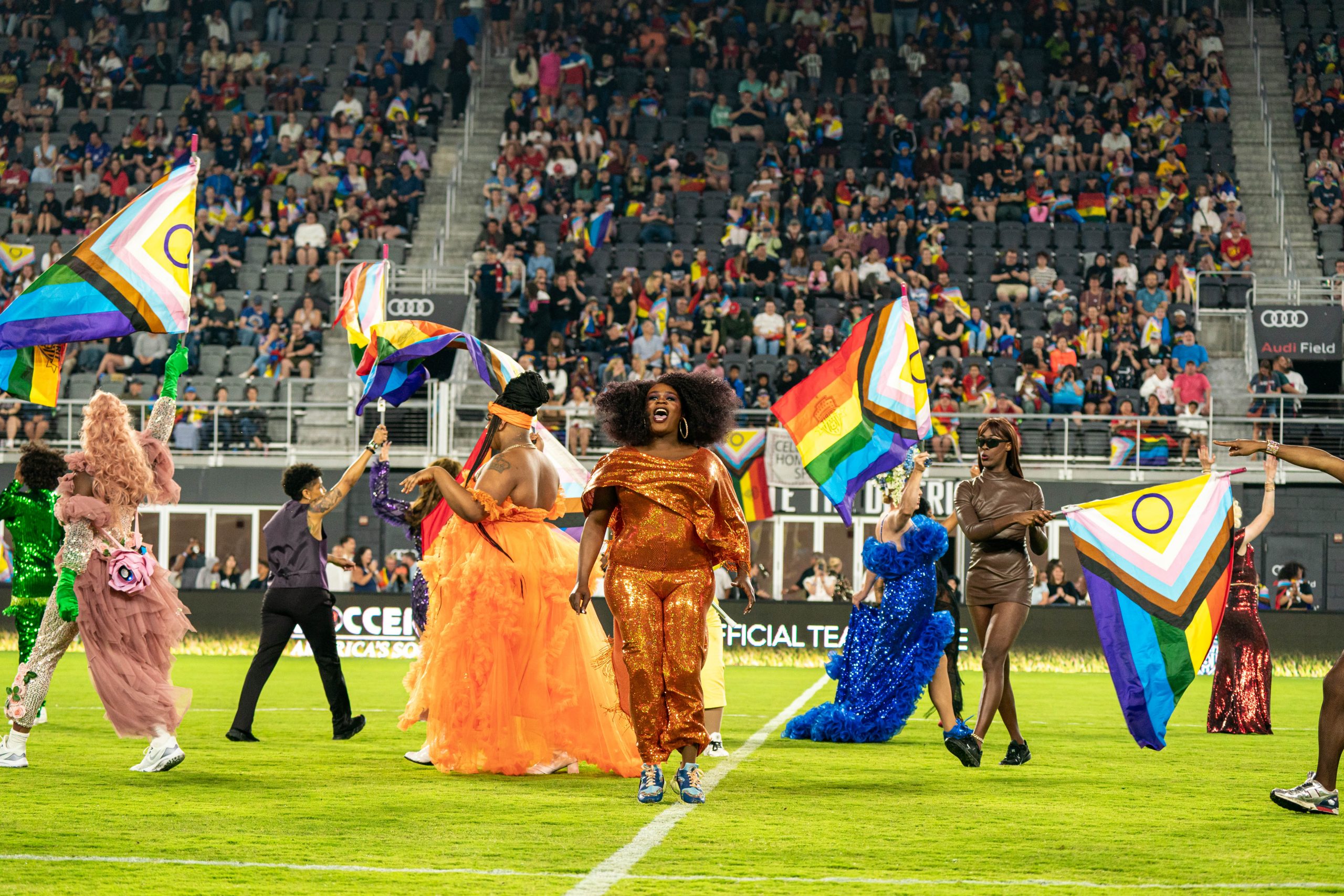 The Washington Spirit celebrated the LGBTQ+ community with the team's annual Pride Night at Audi Field this past Saturday. Highlighting that evening's Pride-themed festivities was a
halftime drag performance, featuring over a dozen drag performers from around the
DMV. It was the largest halftime drag performance in NWSL history.
Performers included: Shiqueeta Lee, KCByonce, Citrine the Queen, Elektra Gee, Kabuki Bukkake, Delila B. Lee, Capri Bloomingdale, Tara Ashleigh Austin, Gigi Couture, Dorsell Phinn, Tula, Twix the Drag Queen, Bootsy Omega, Princeza.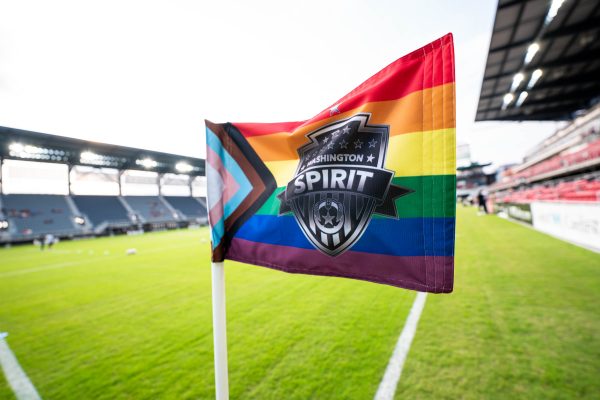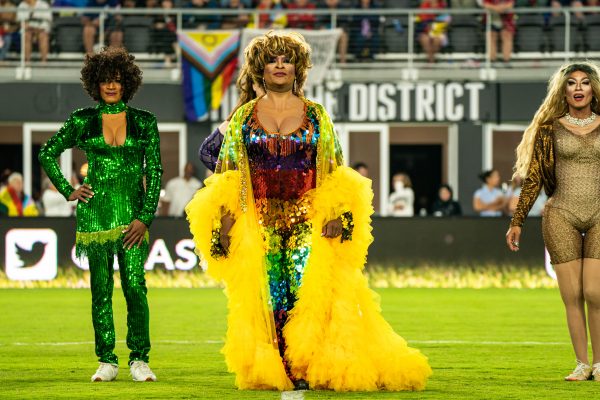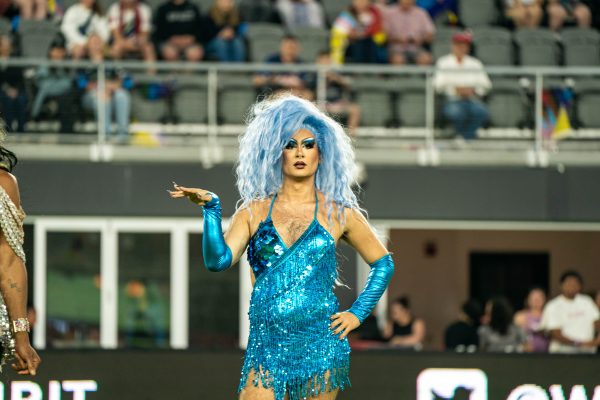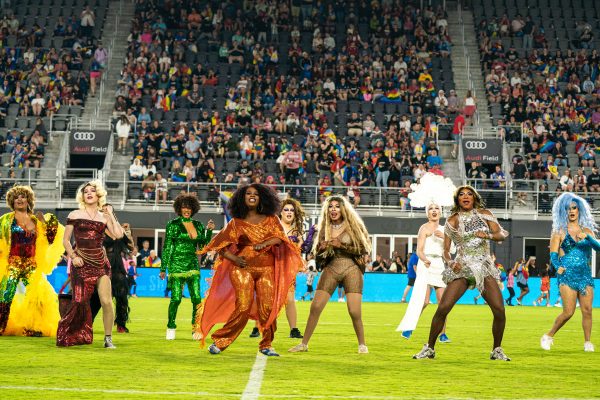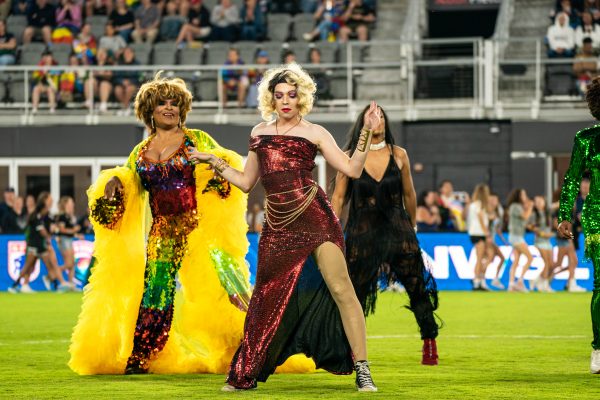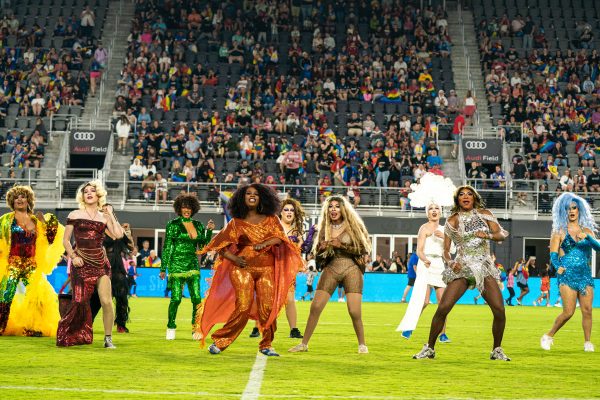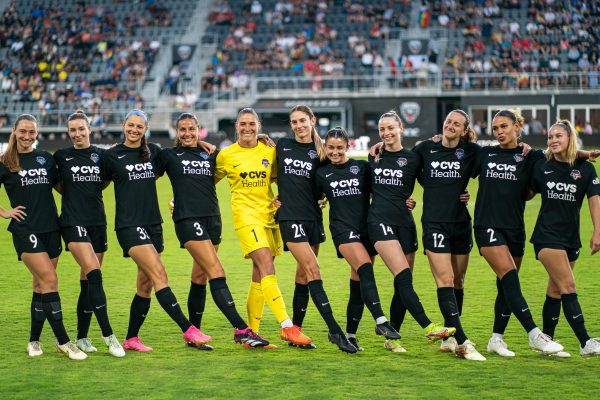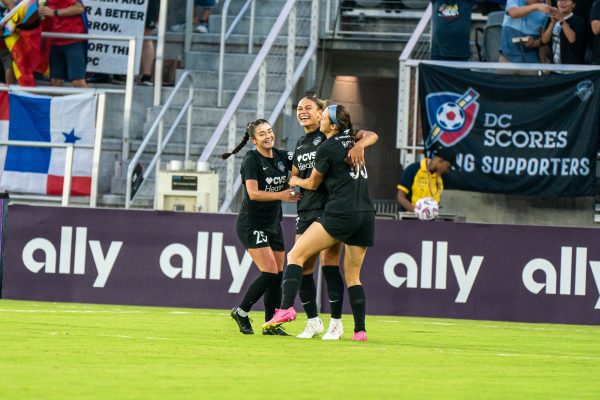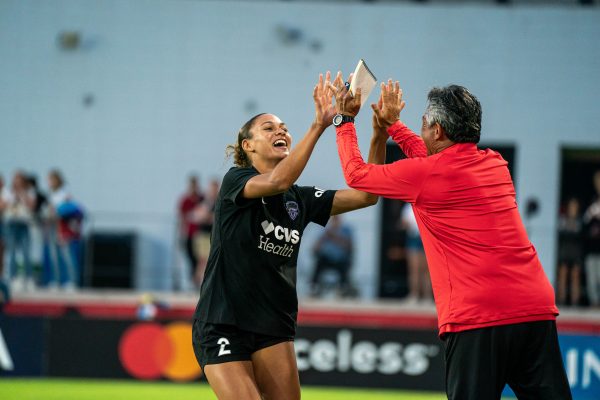 PHOTOS: Reston Pride
Annual LGBTQ celebration held at Lake Anne Plaza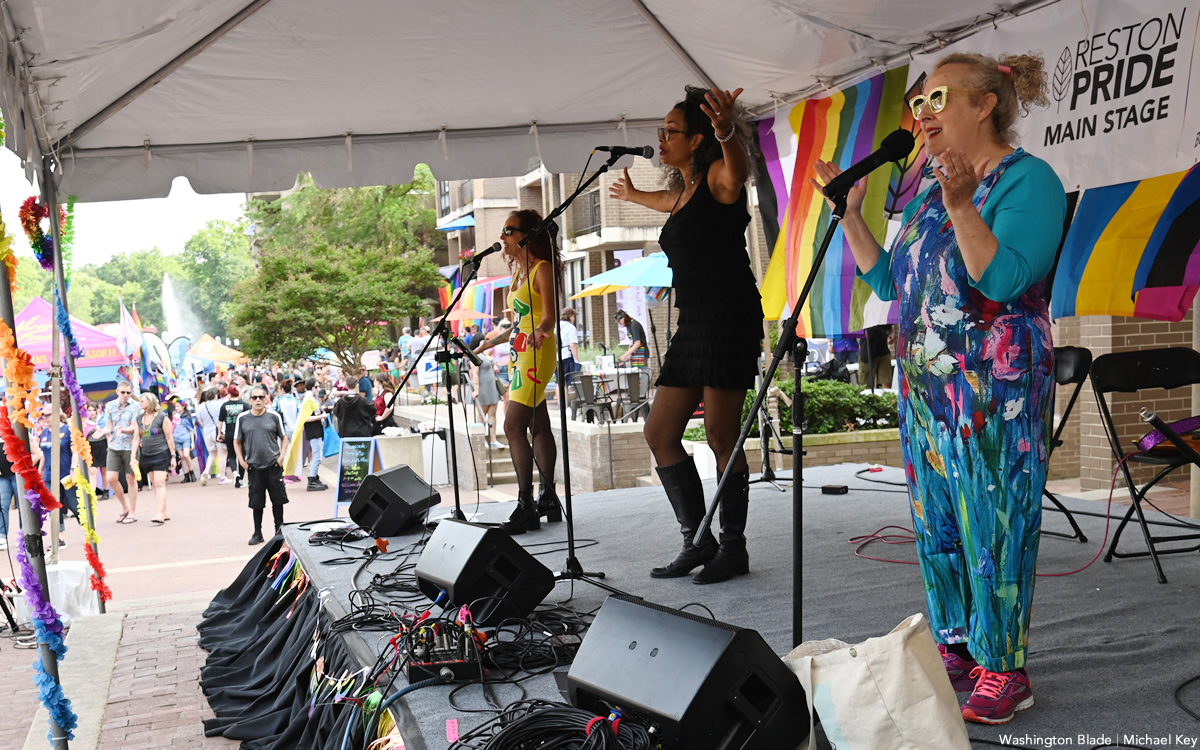 The 2023 Reston Pride Festival was held at Lake Anne Plaza in Reston, Va. on Saturday, June 3. The music group Betty was the headliner of the festival.
(Washington Blade photos by Michael Key)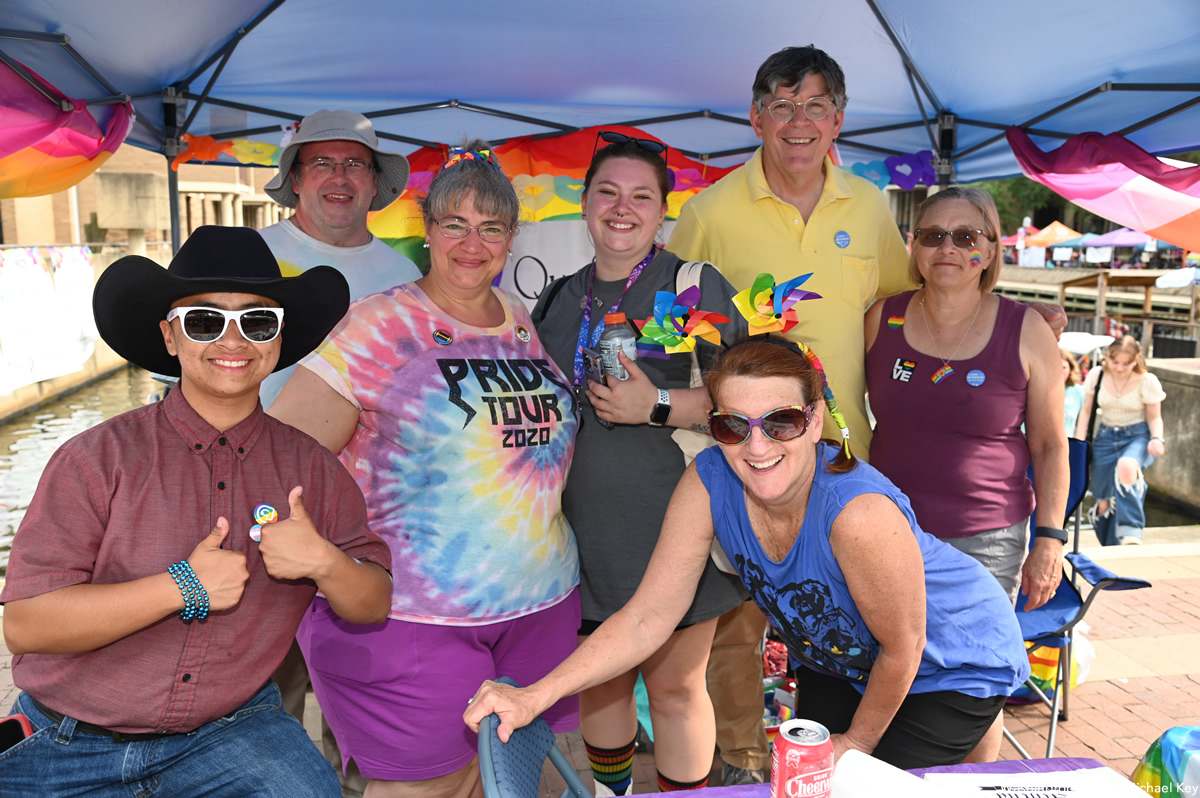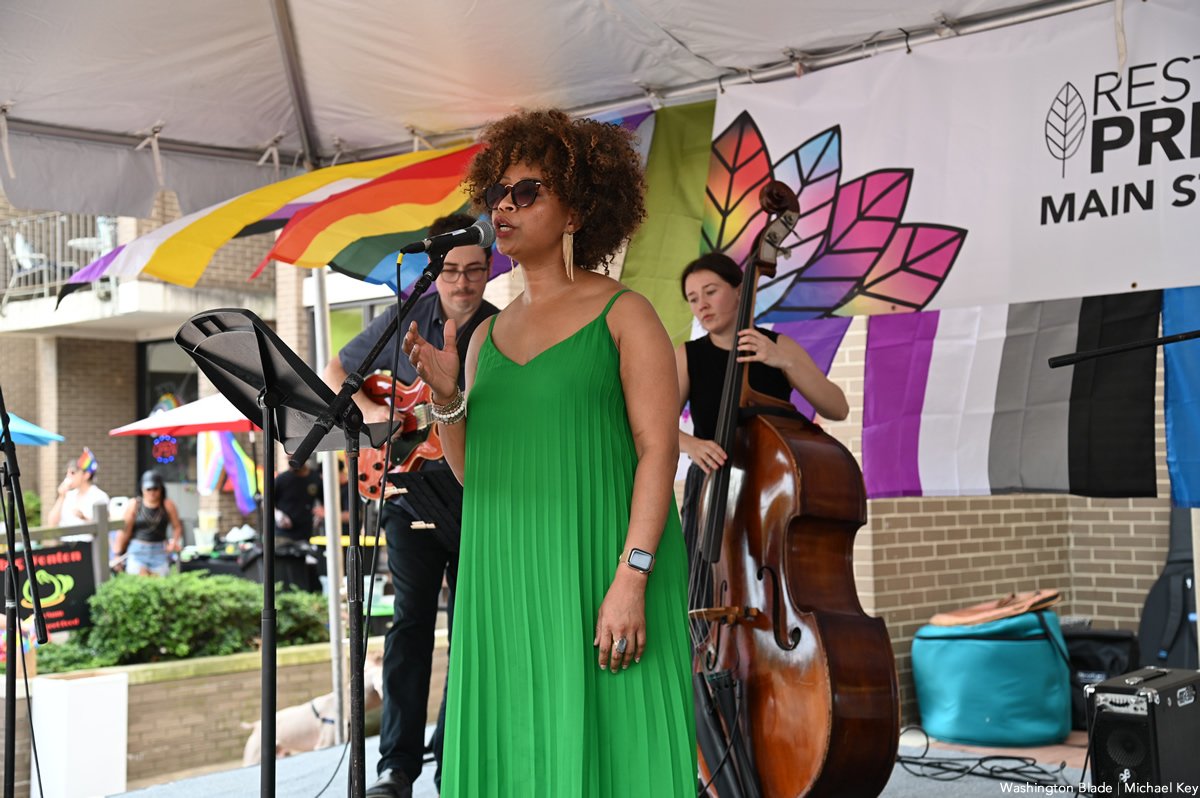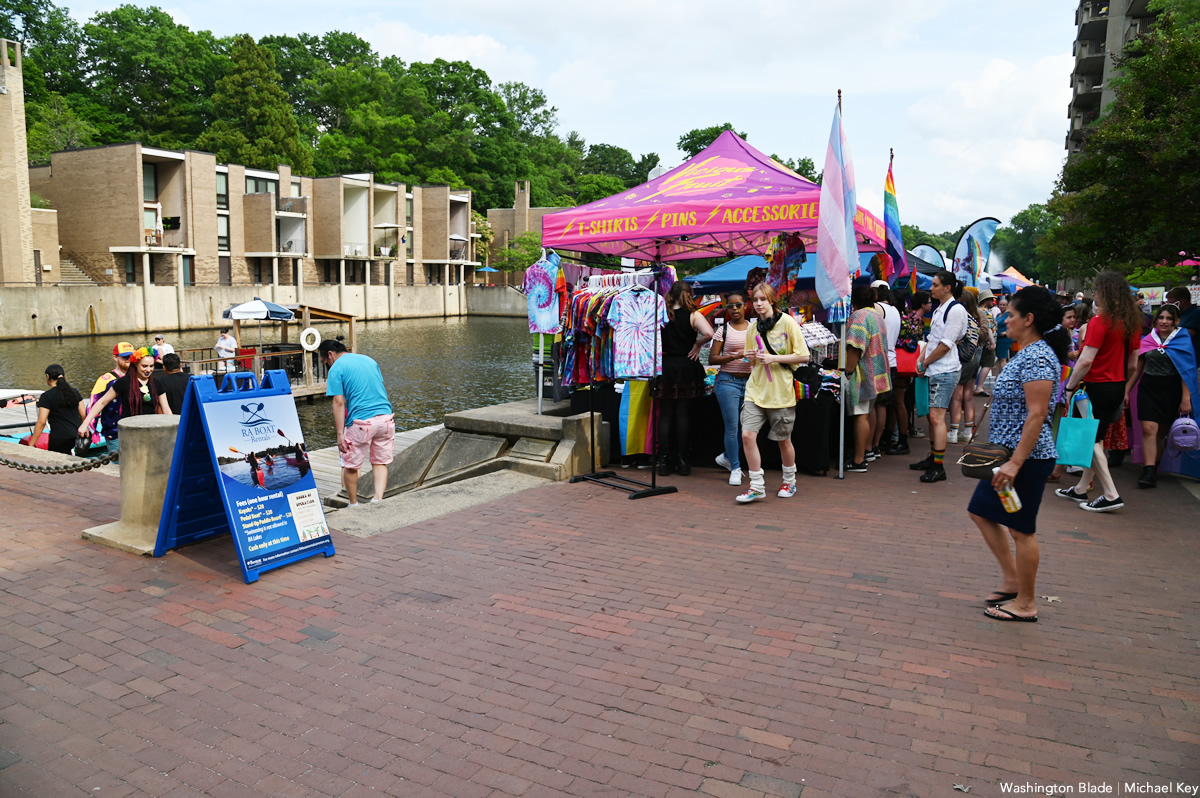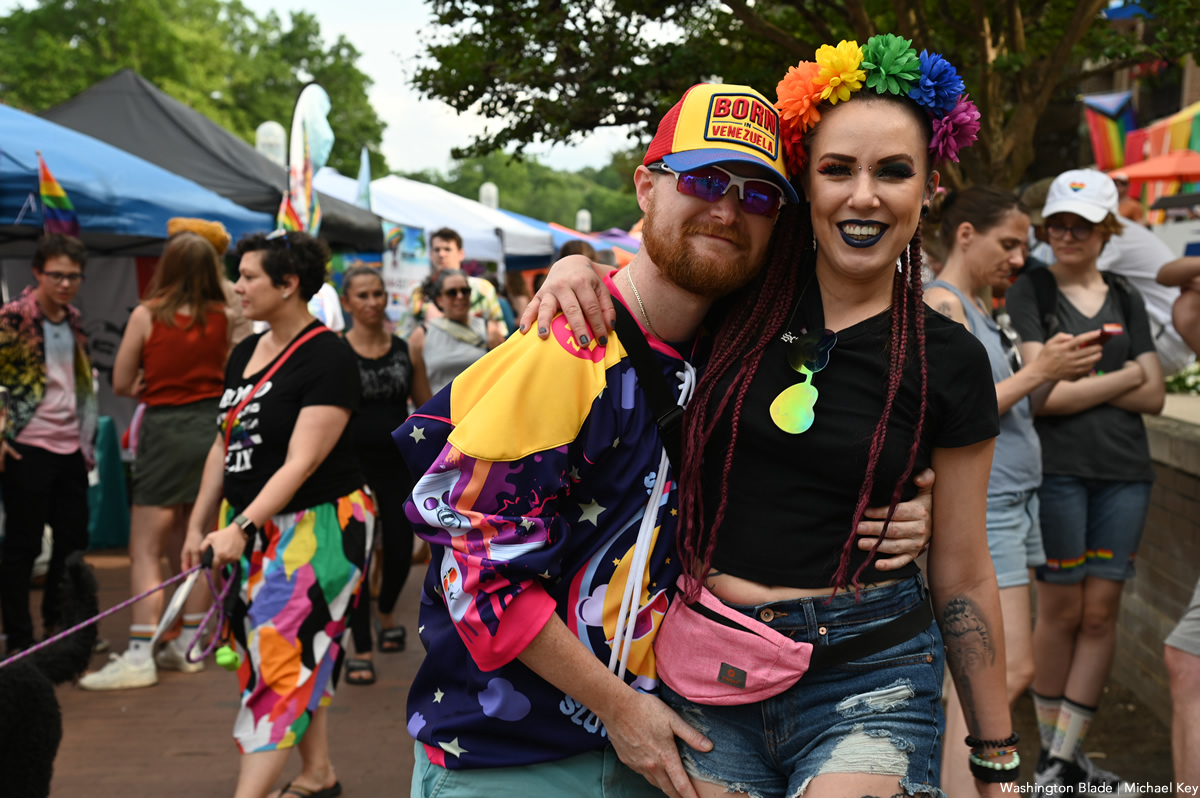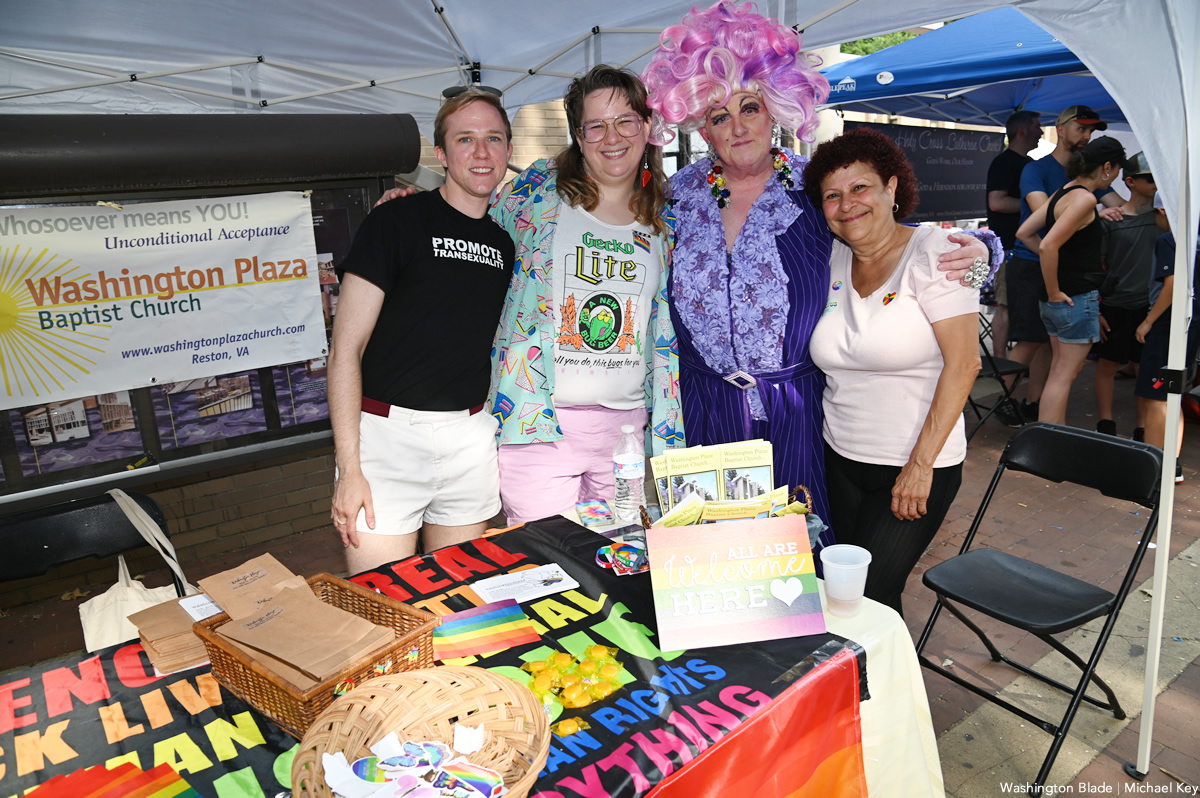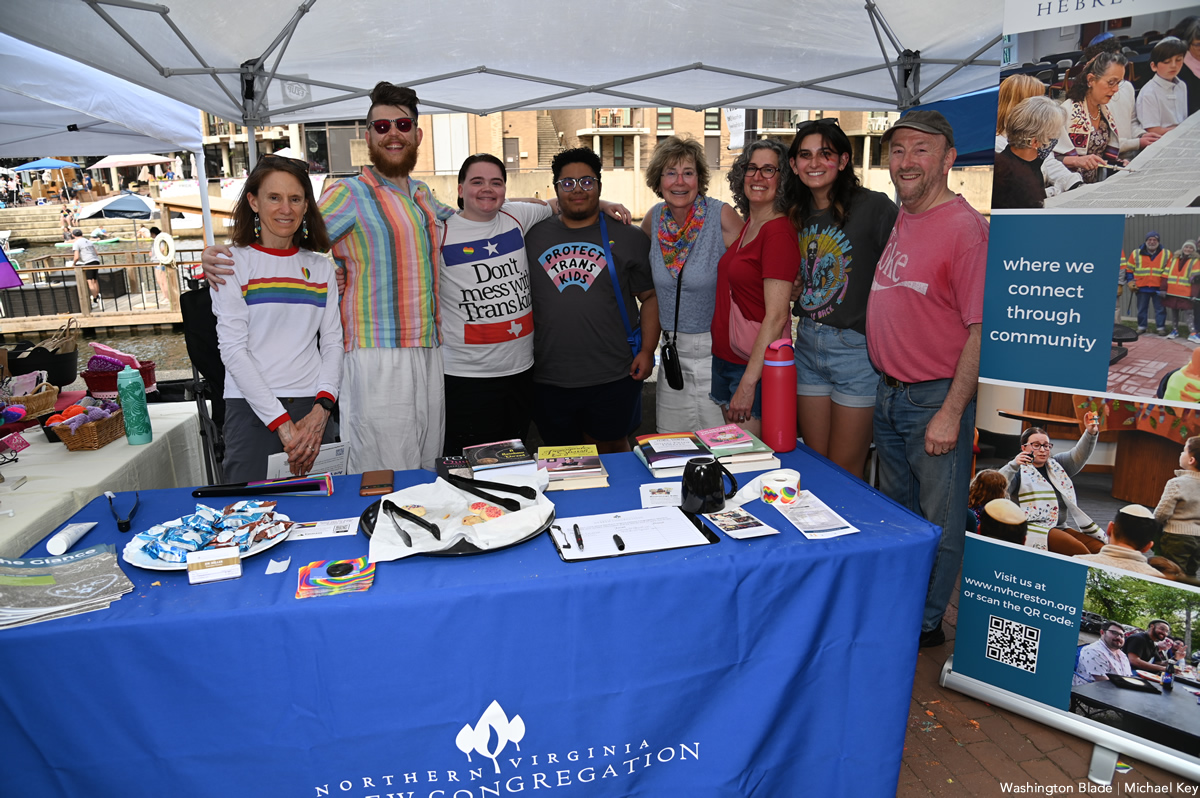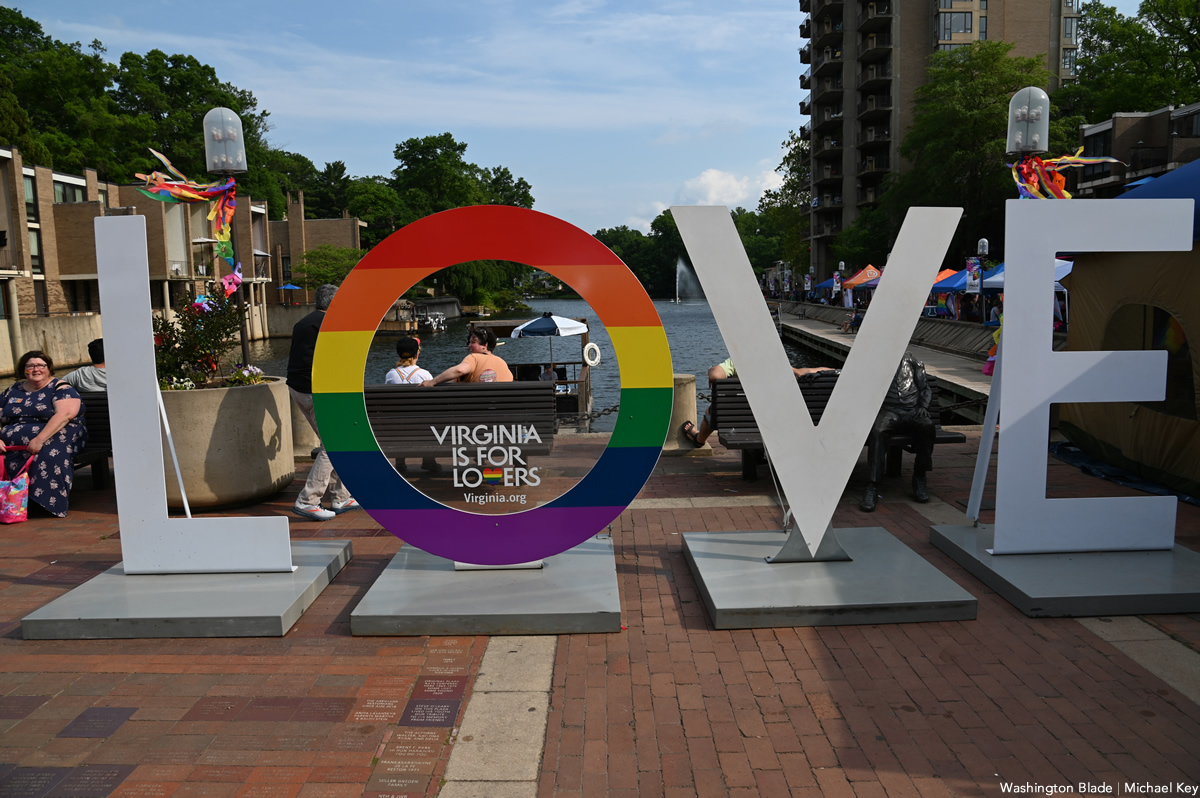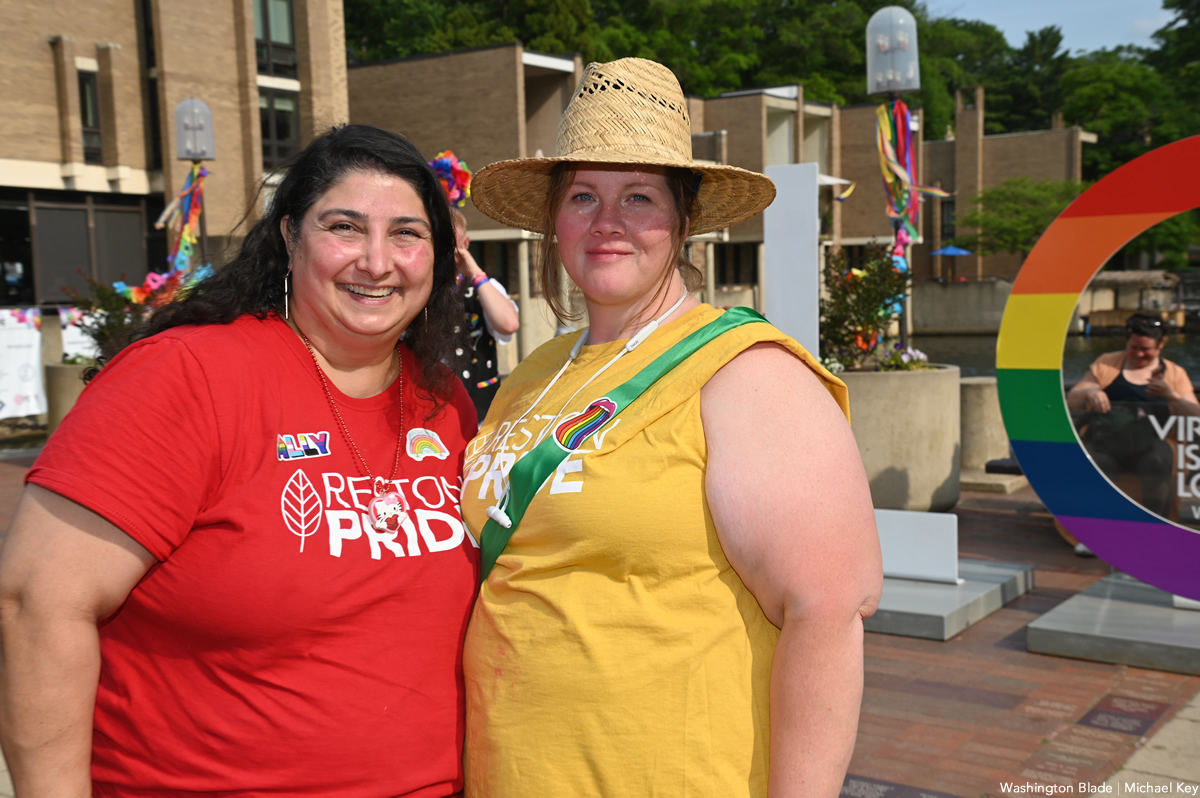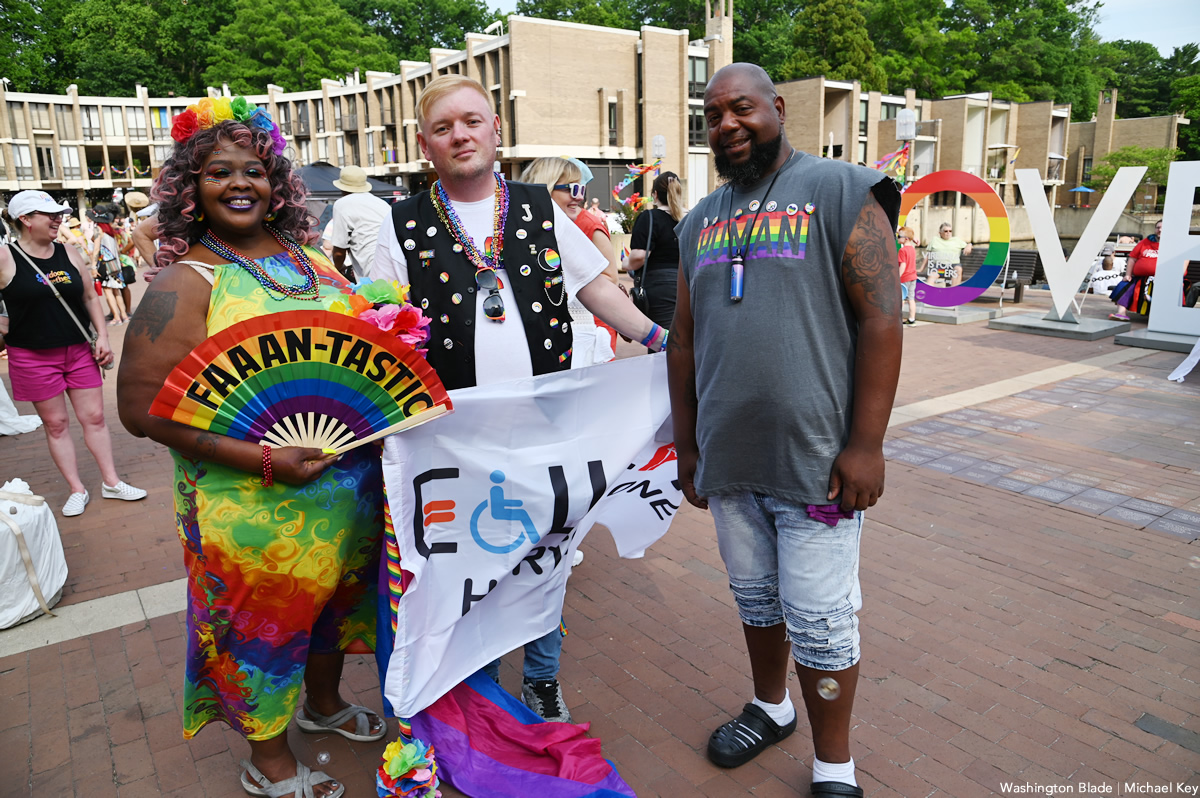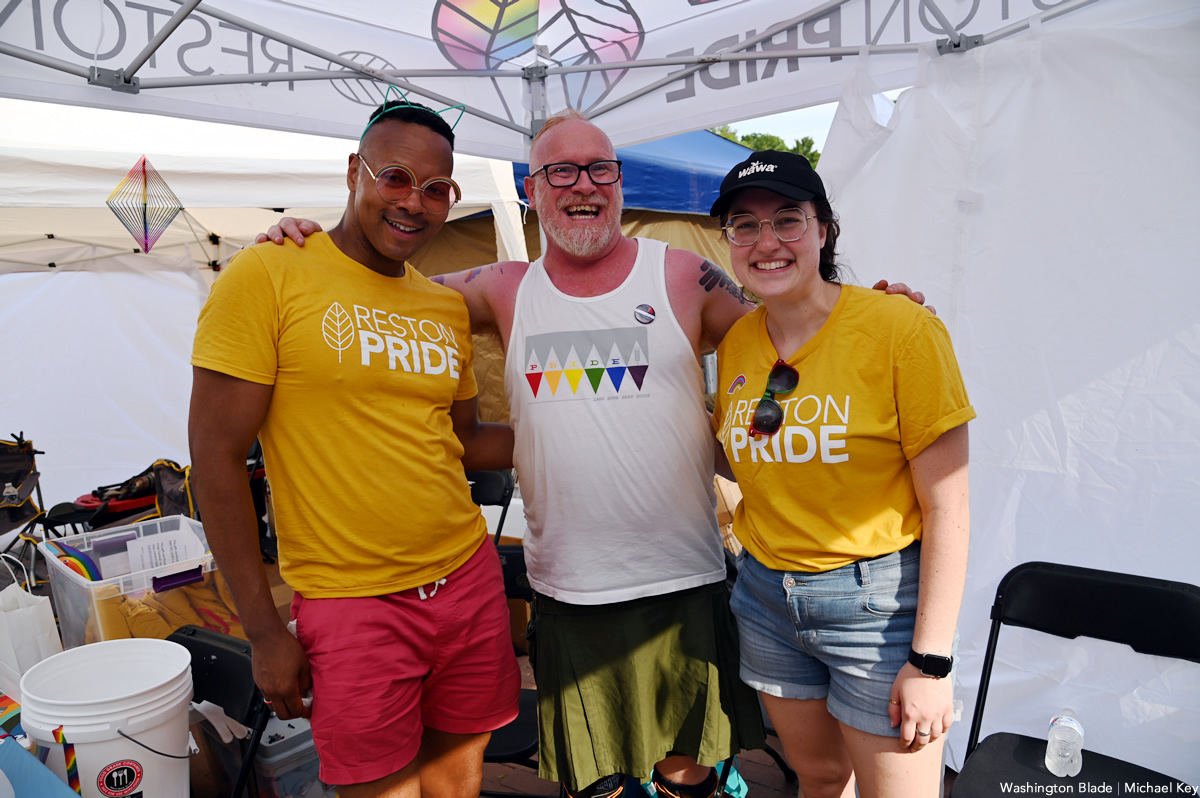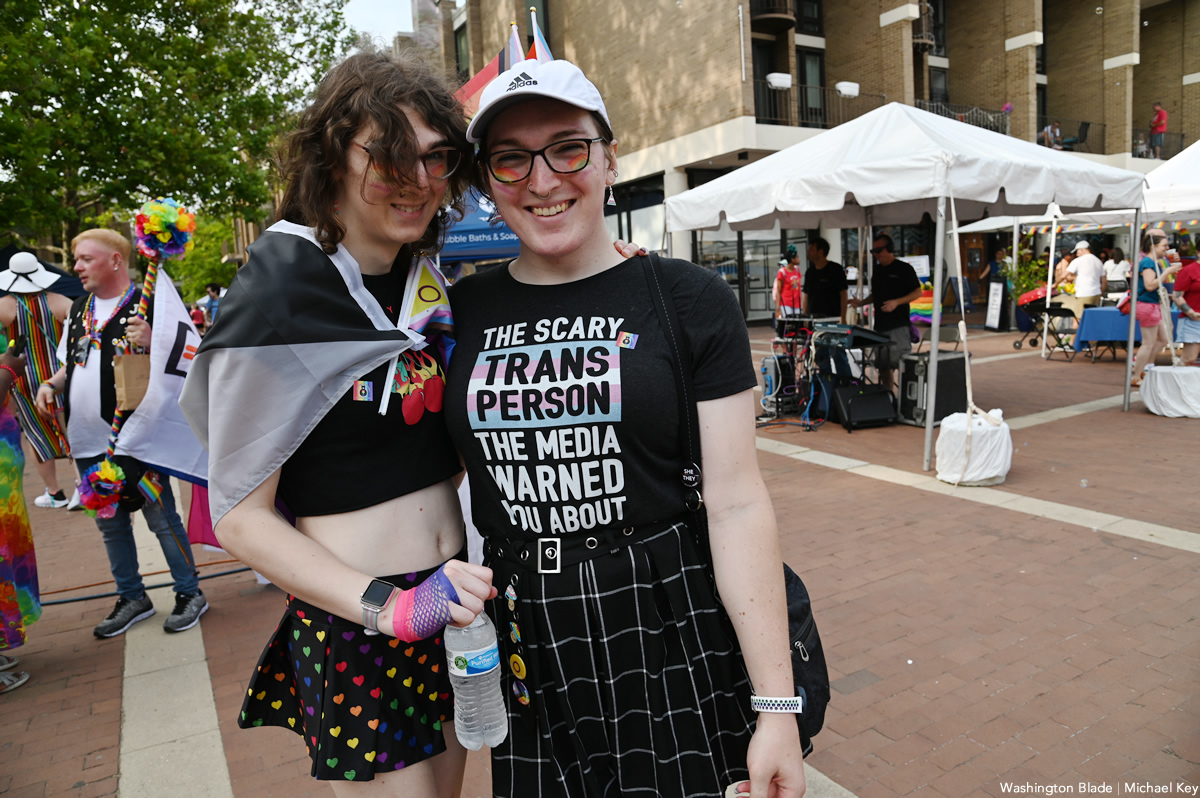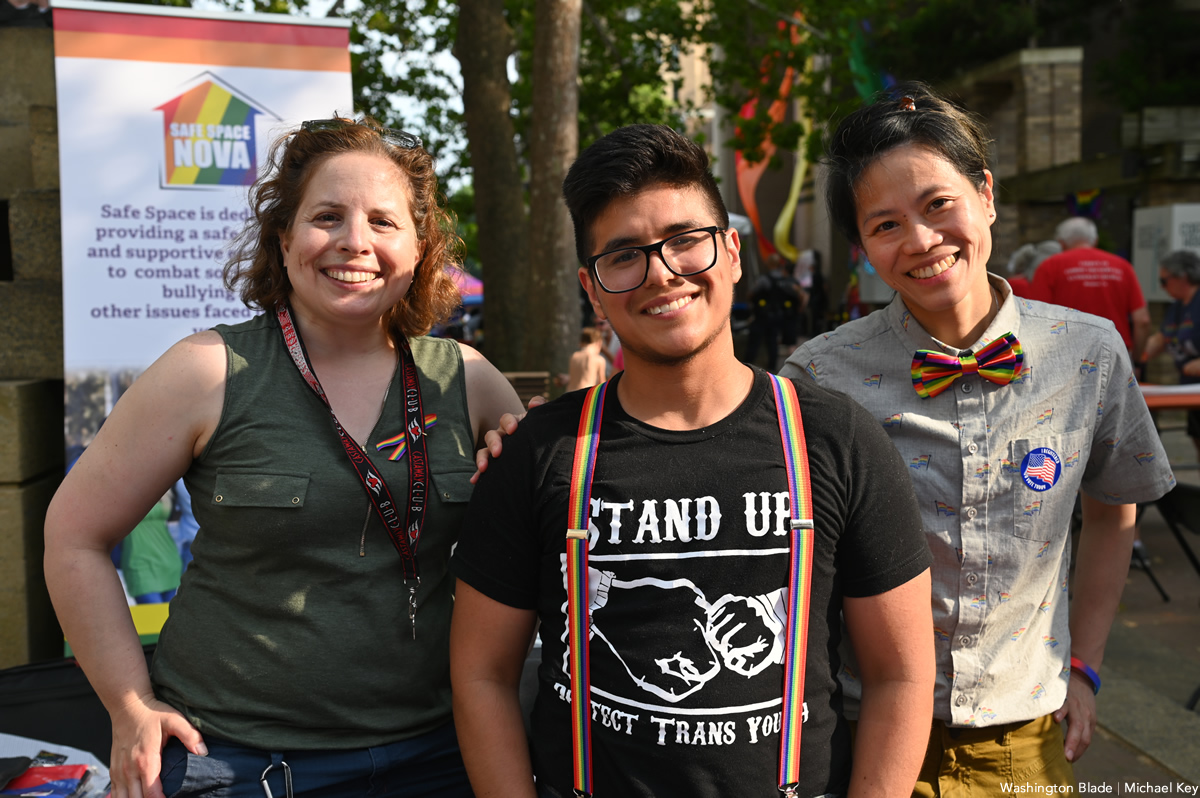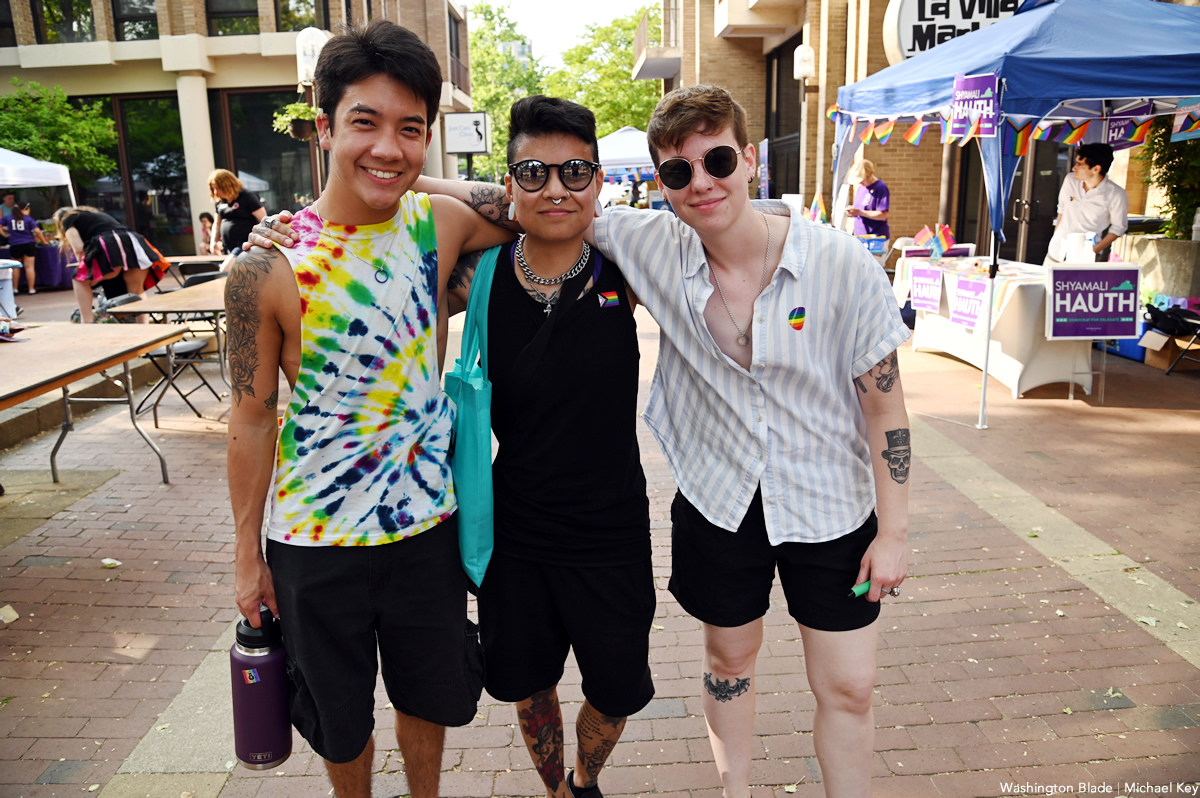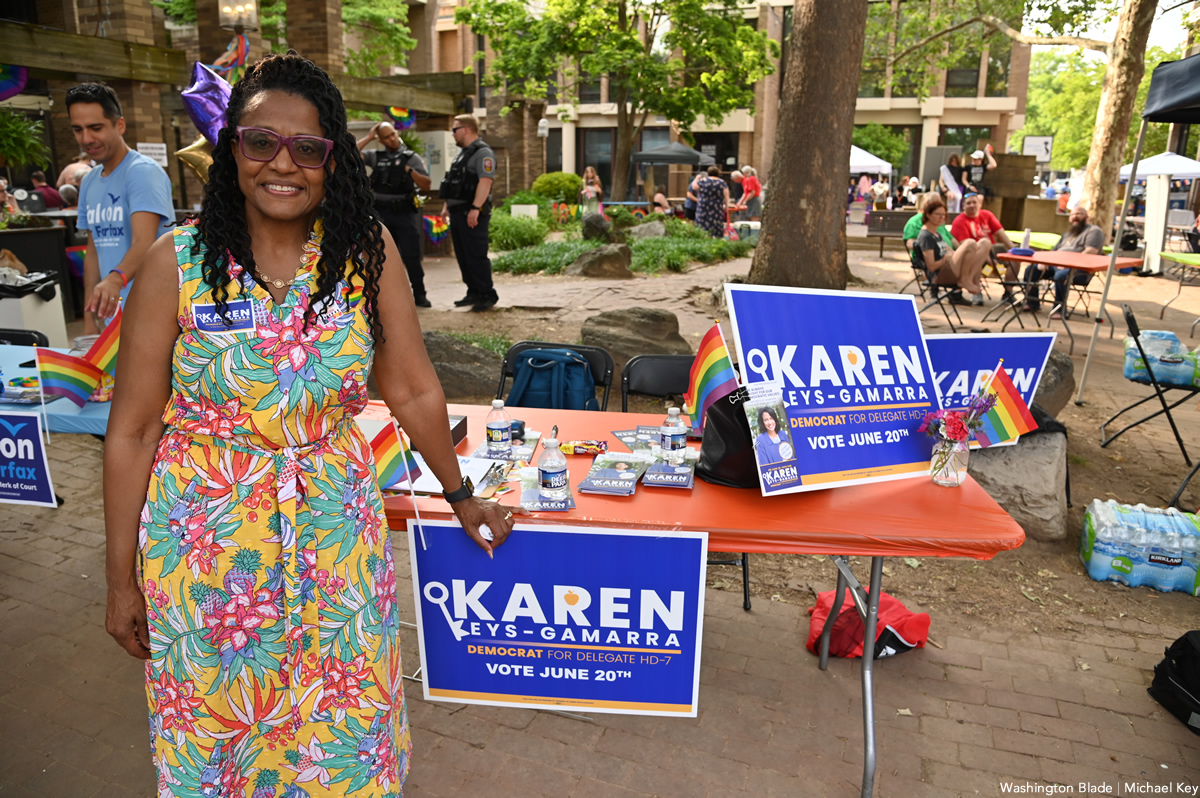 Covering @RestonPride for @WashBlade . @bettymusic performing: pic.twitter.com/sZaIlVANi8

— Michael Patrick Key (@MichaelKeyWB) June 3, 2023
PHOTOS: Alexandria Pride
Virginia city holds LGBTQ celebration at City Hall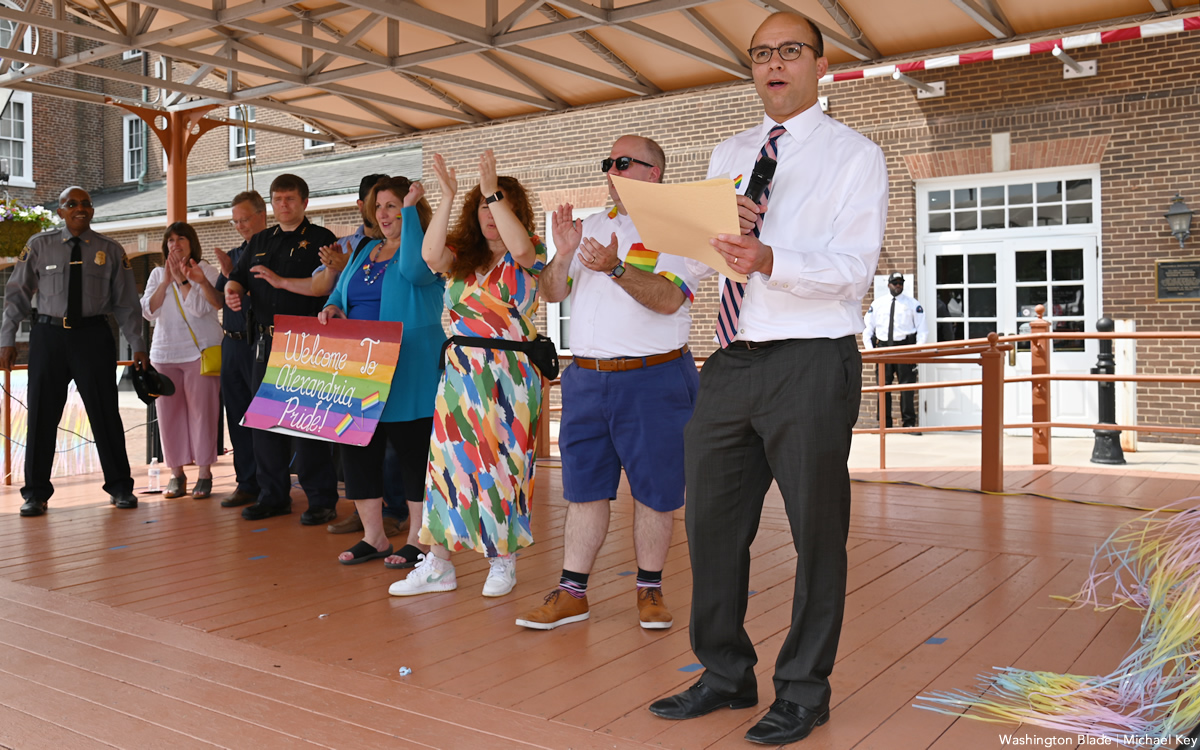 The City of Alexandria, Va. held its sixth annual LGBTQ Pride Festival at Alexandria City Hall on Saturday, June 3.
(Washington Blade photos by Michael Key)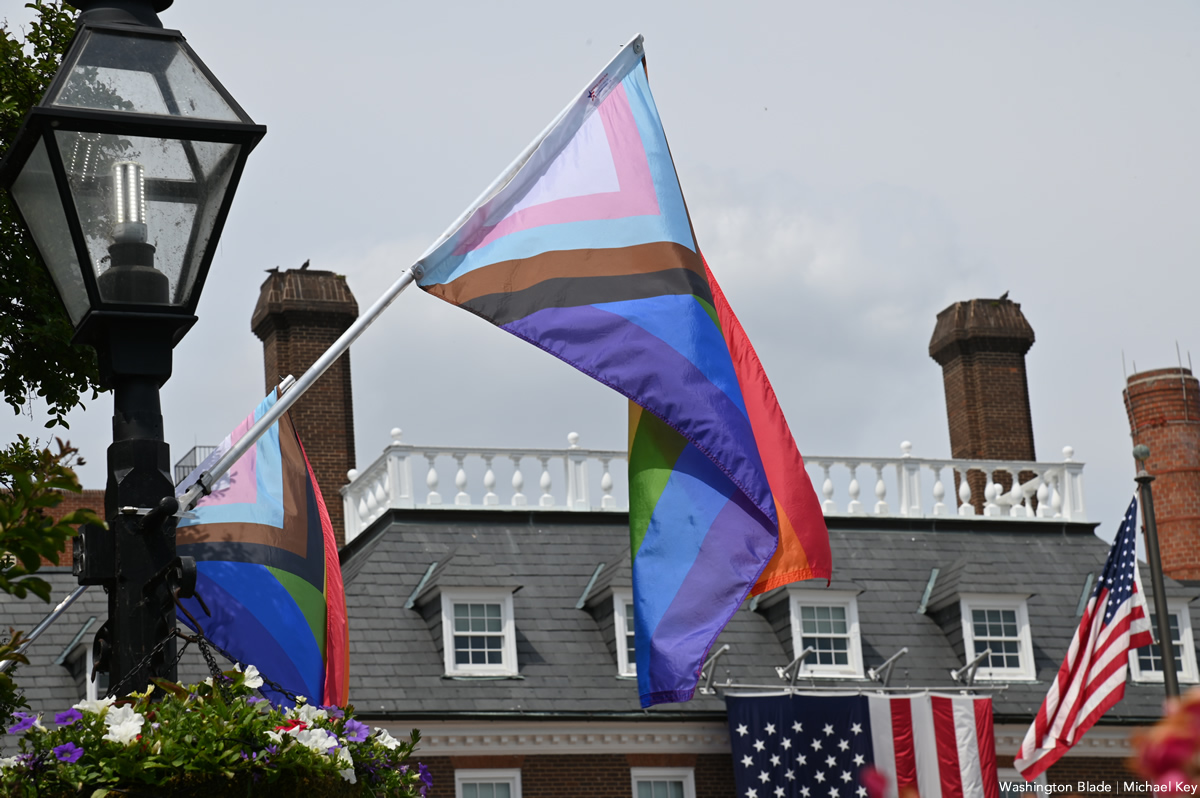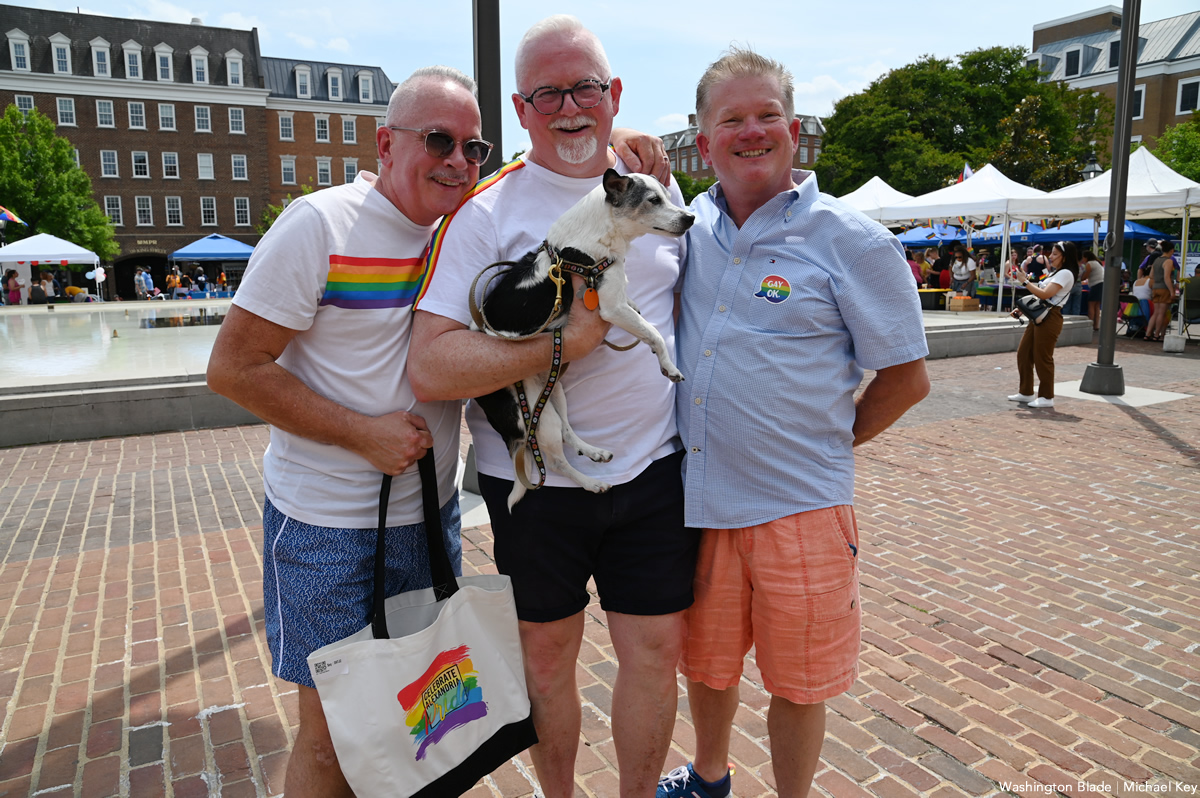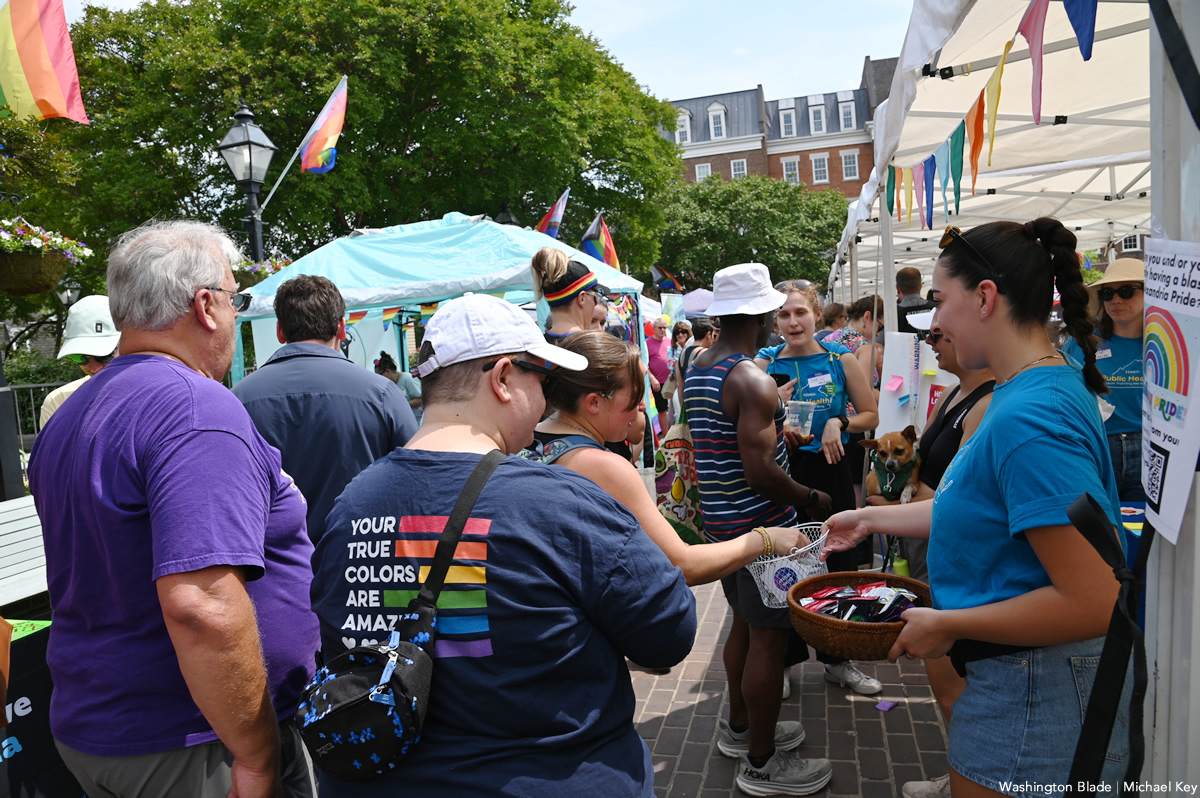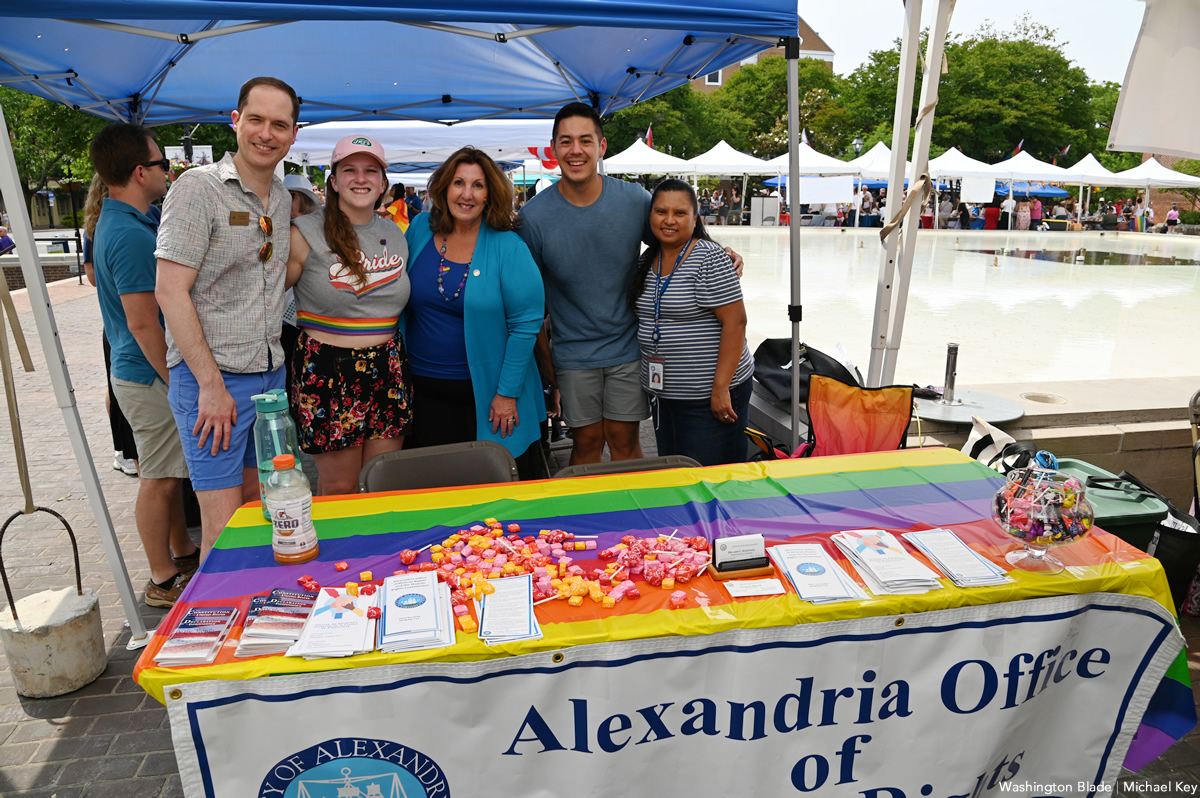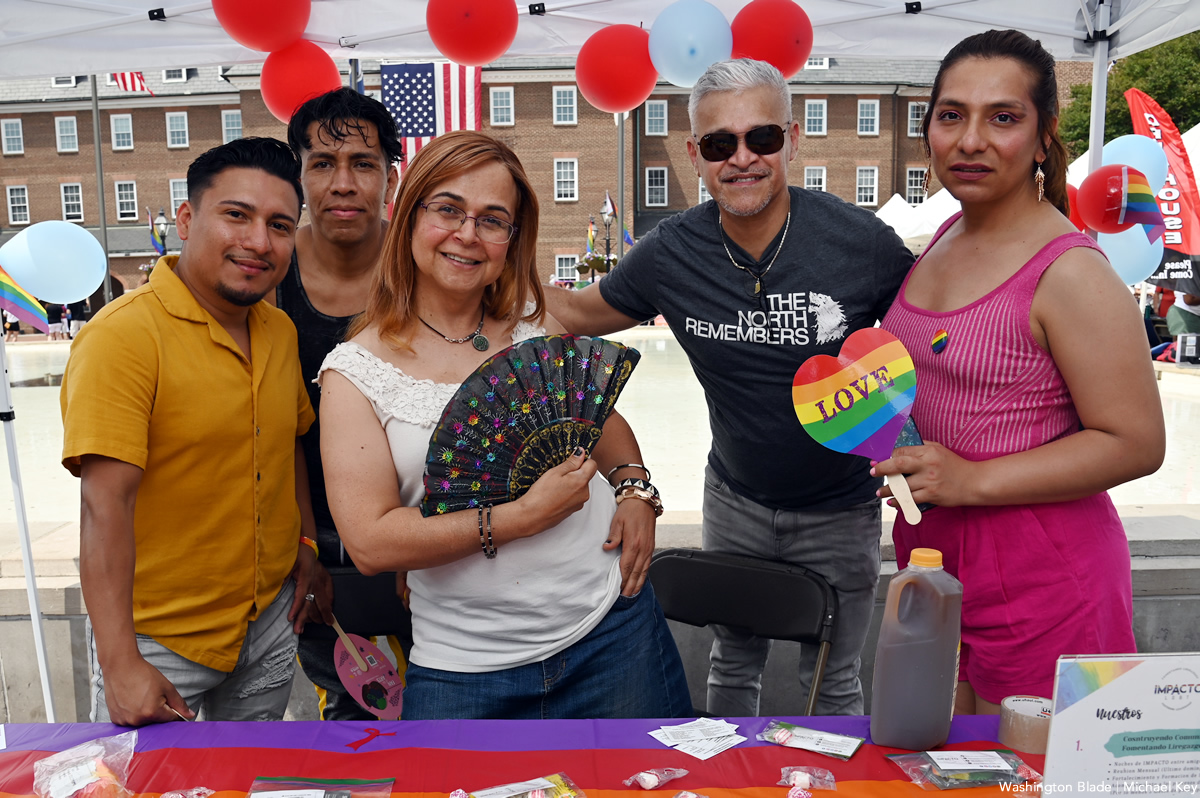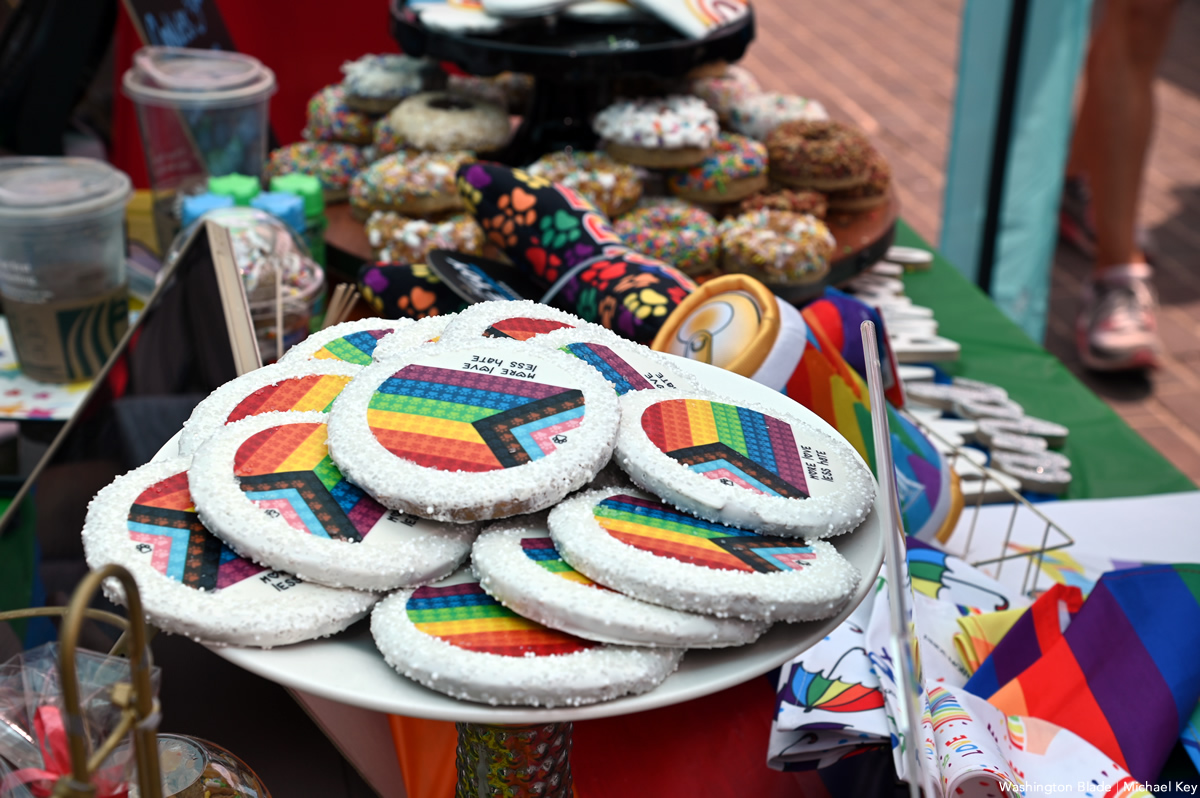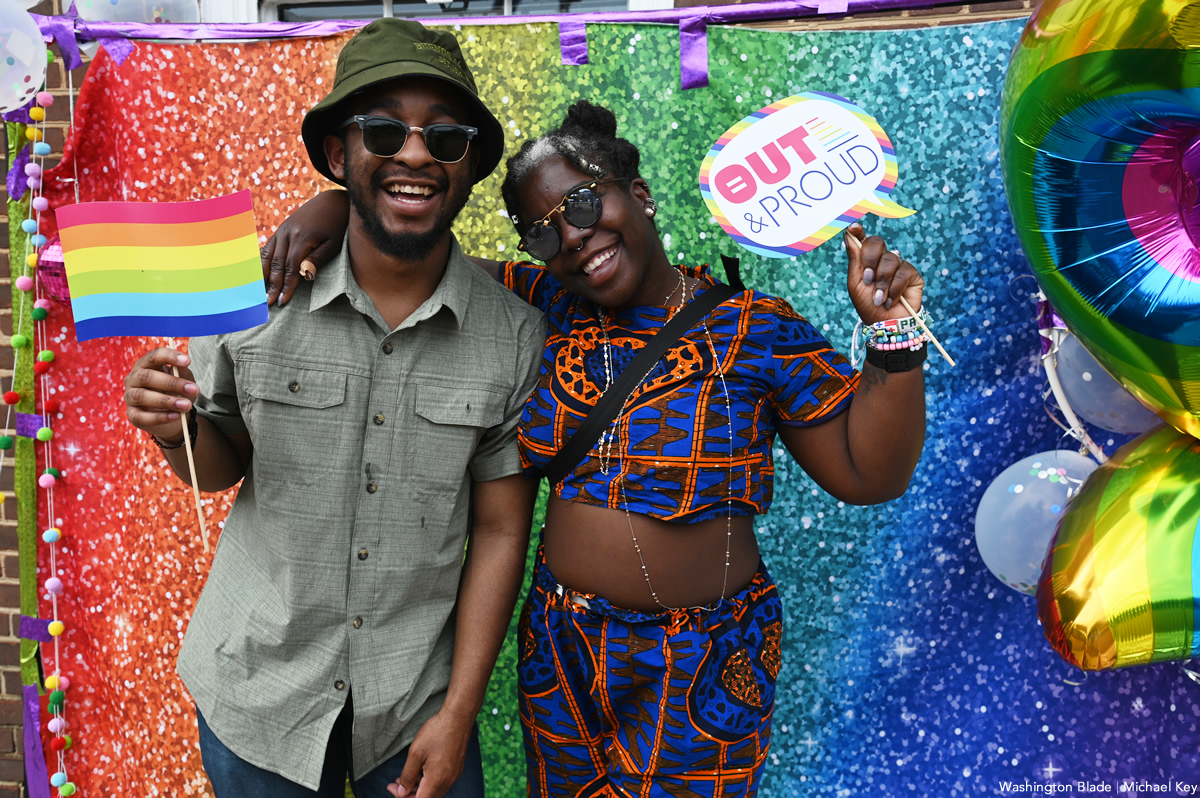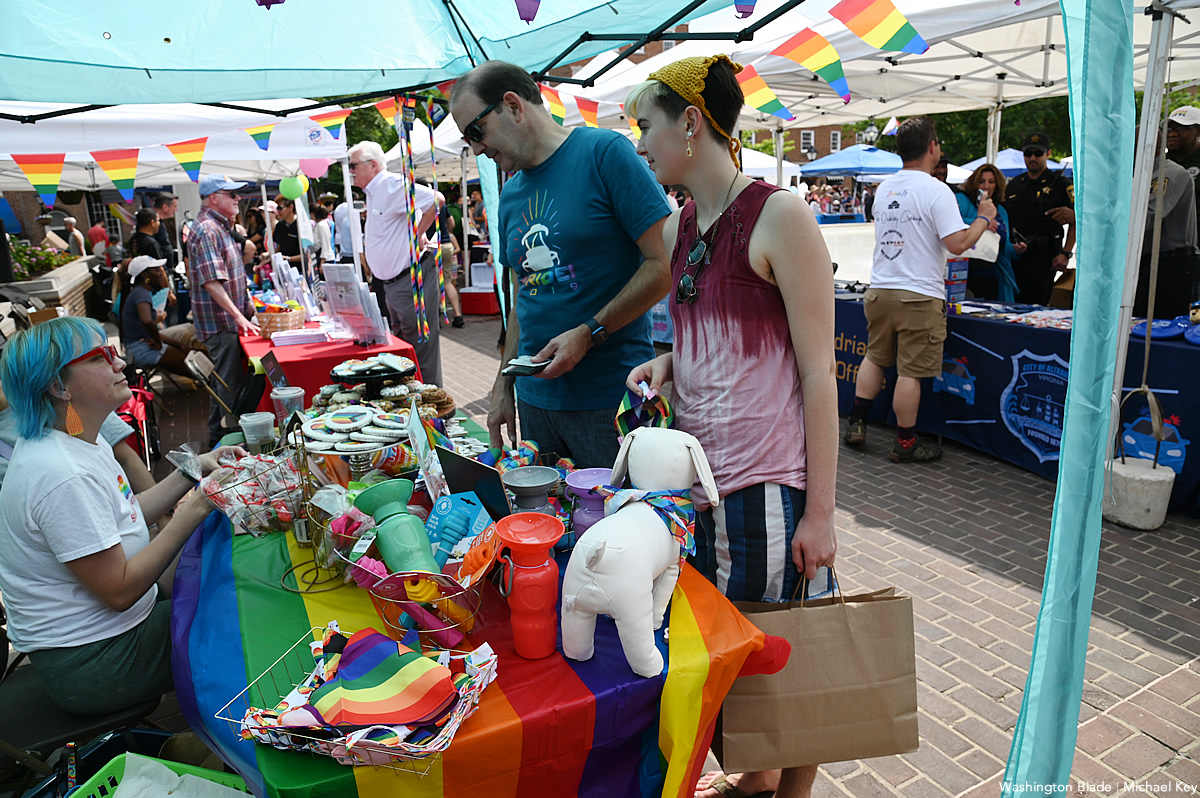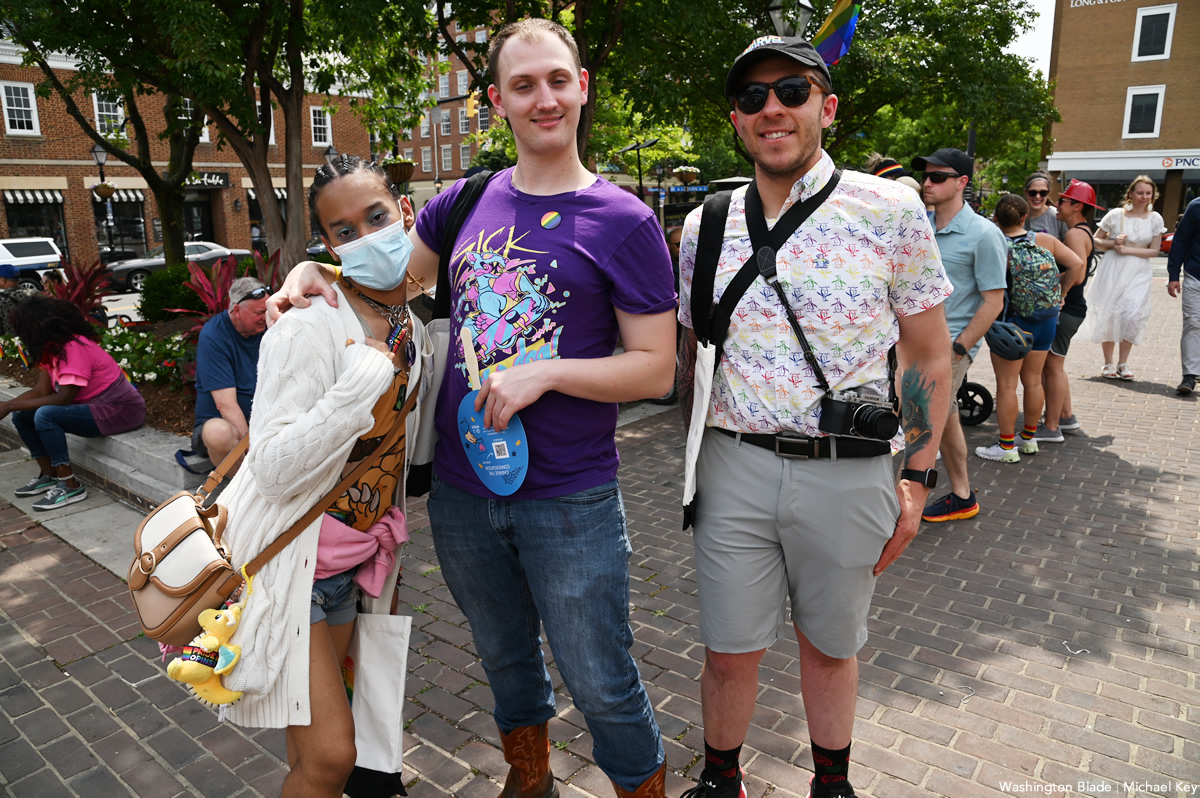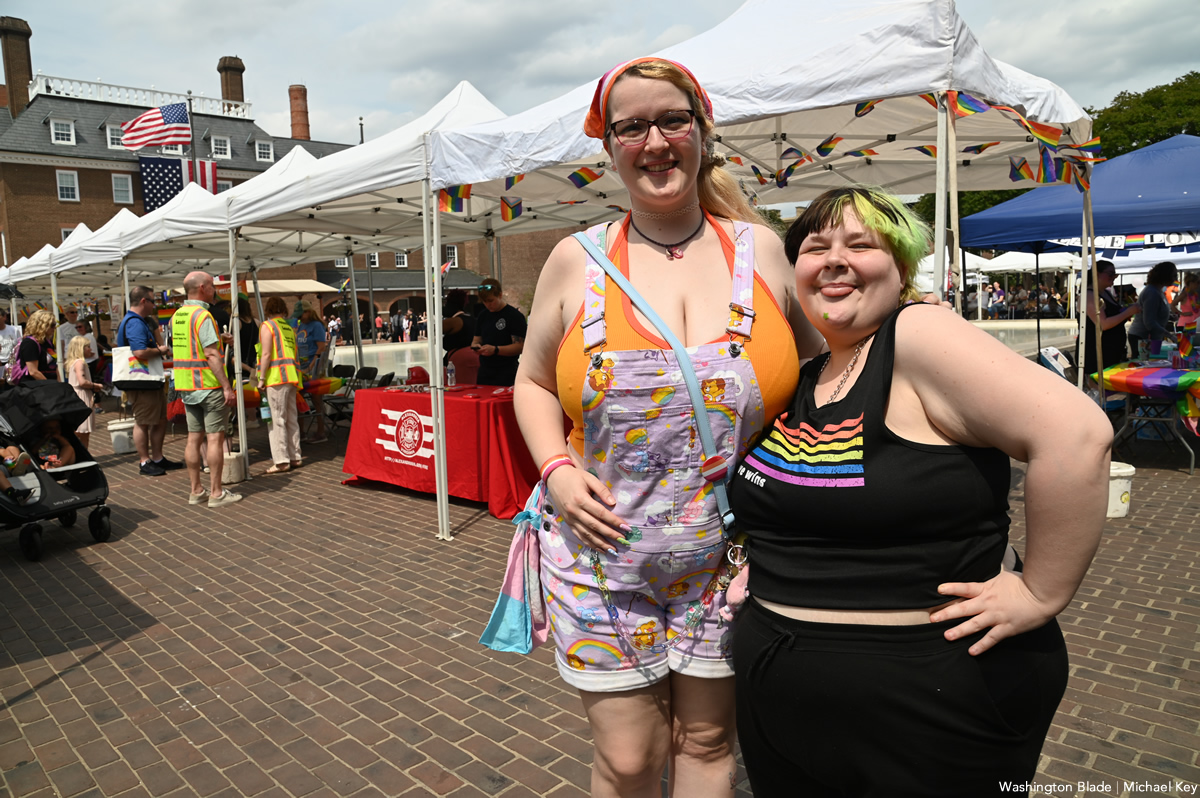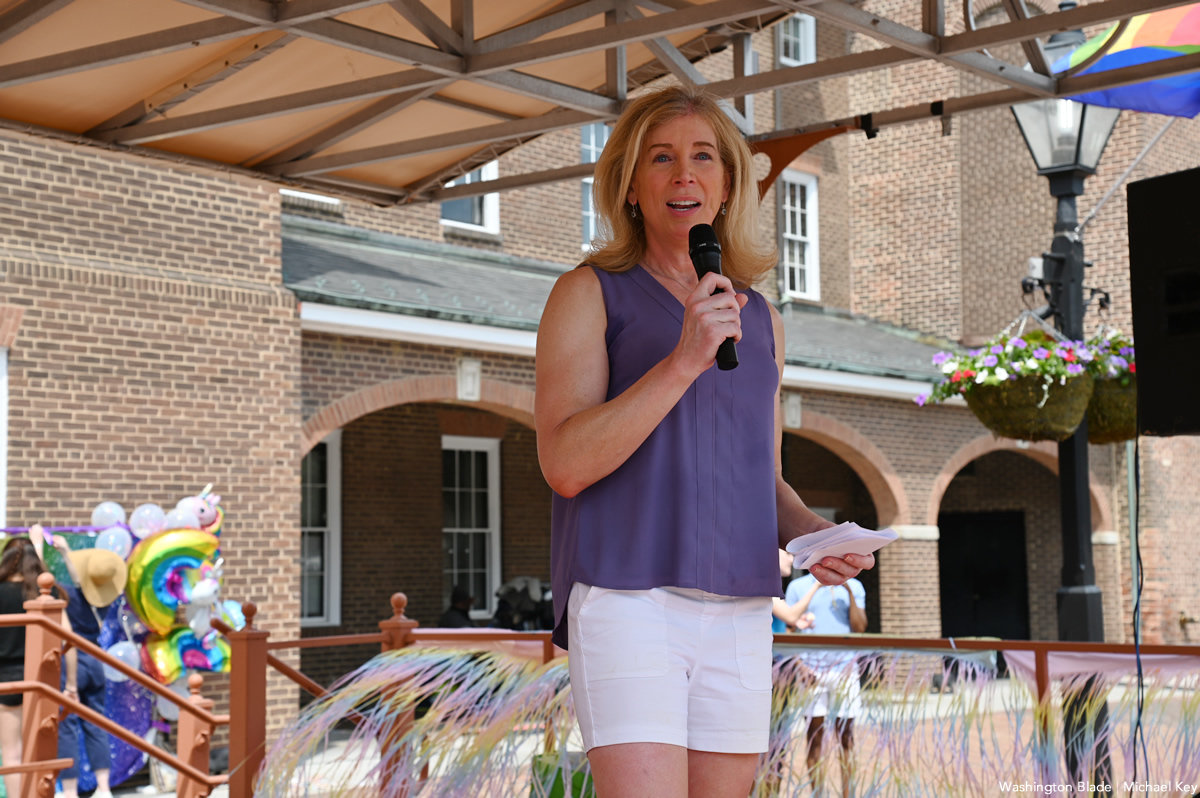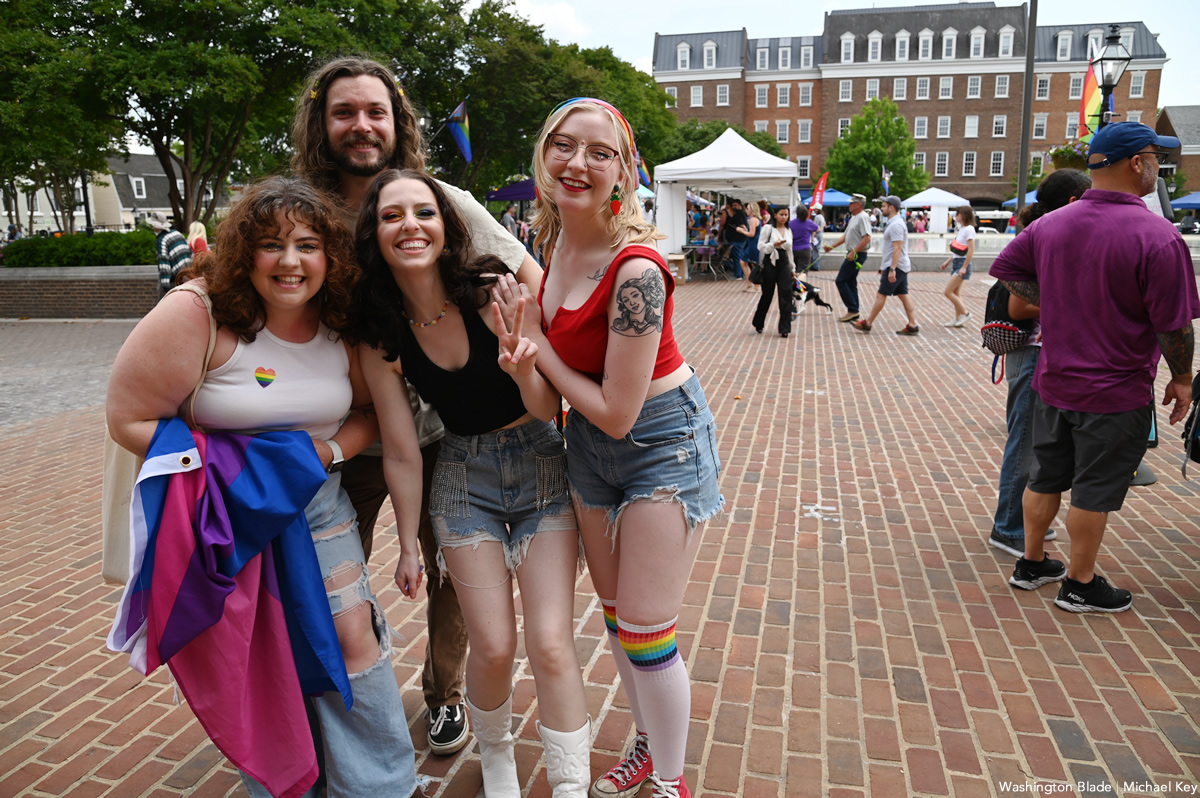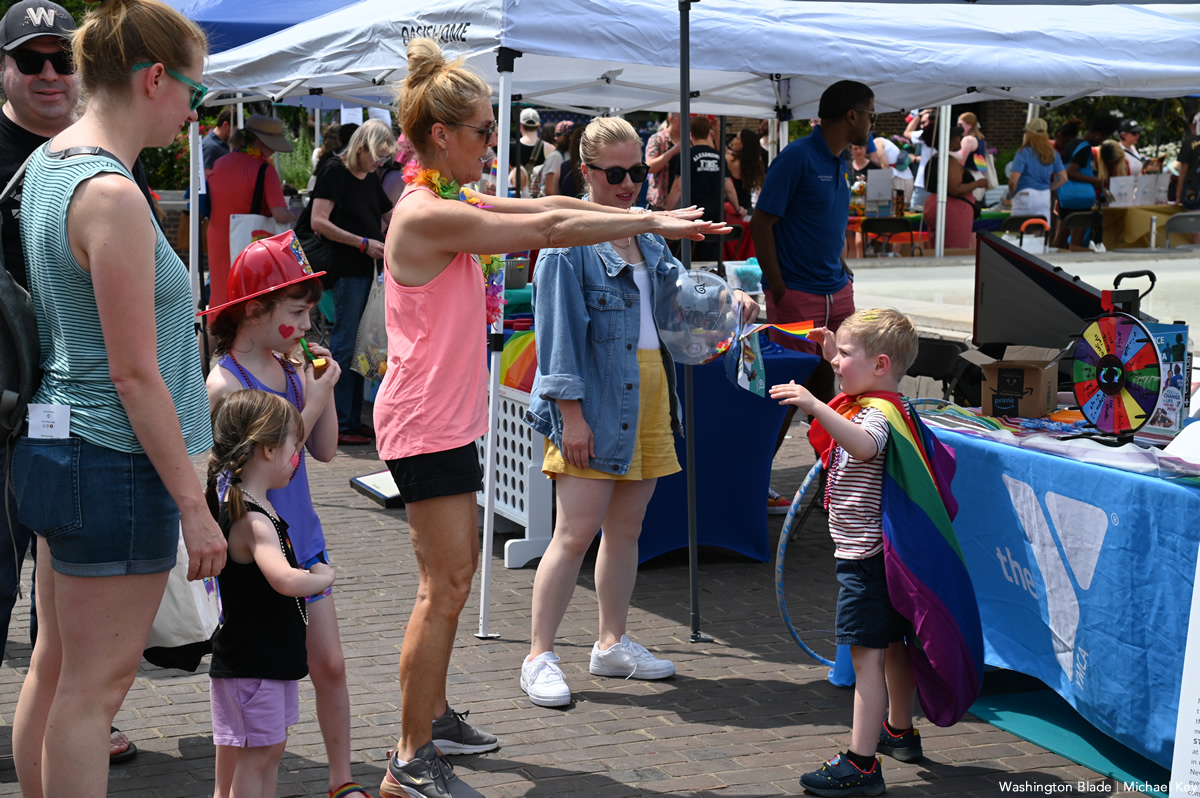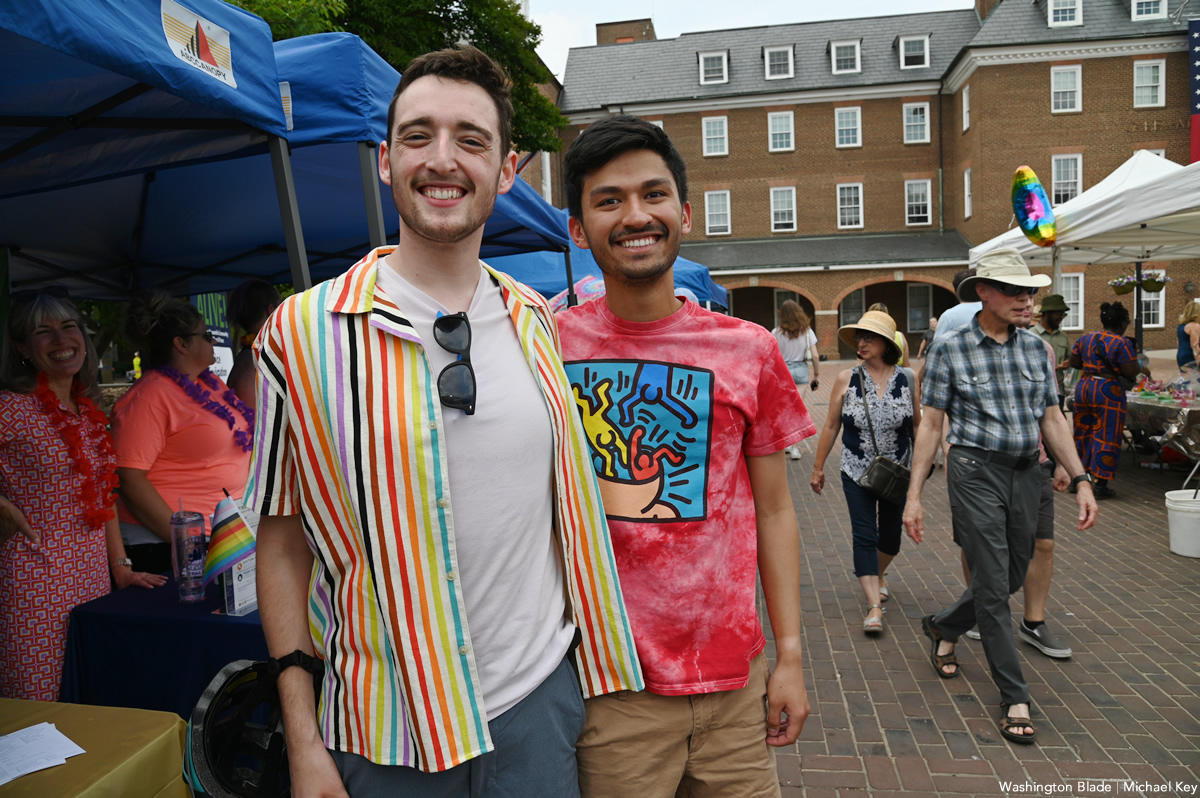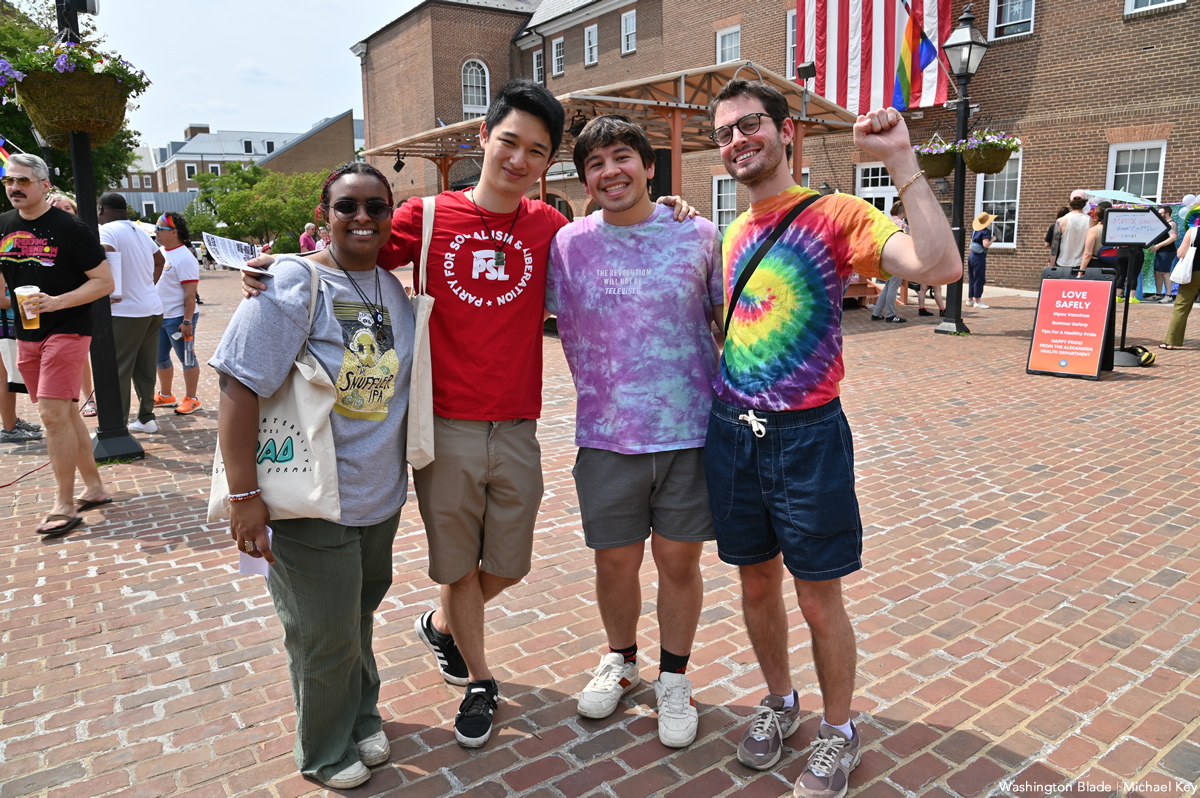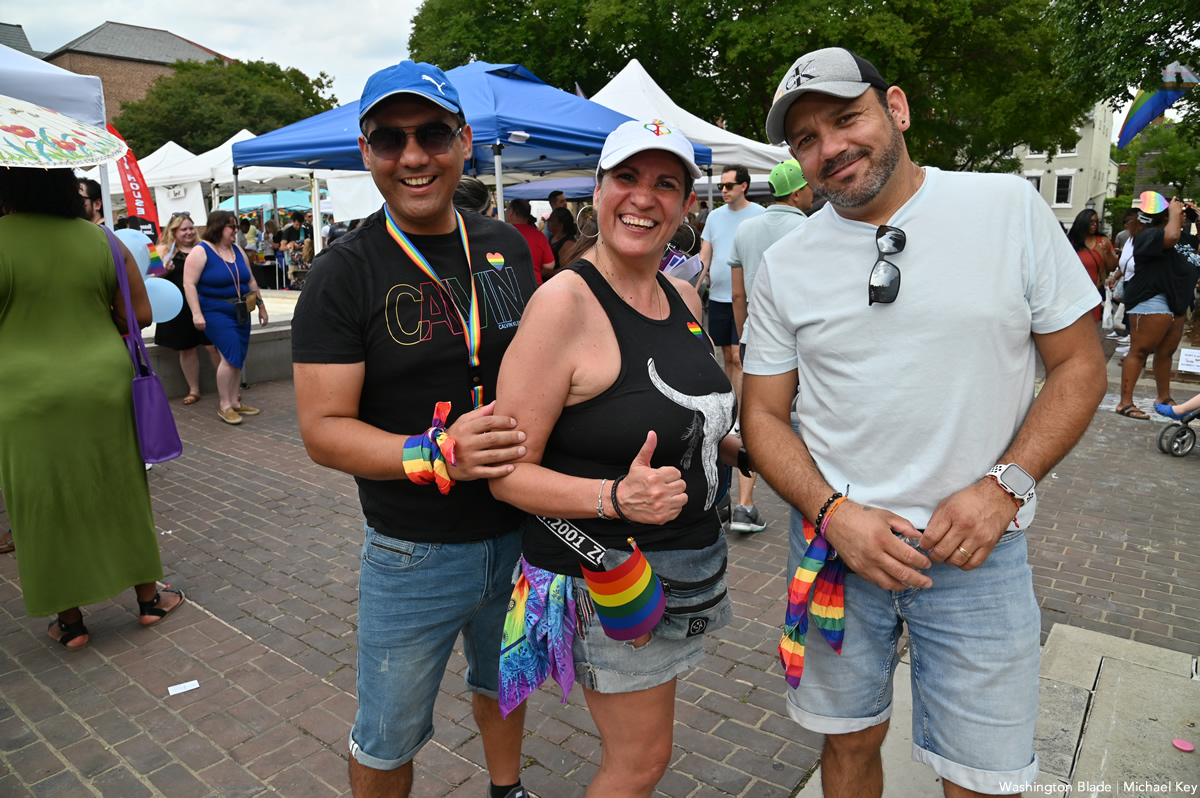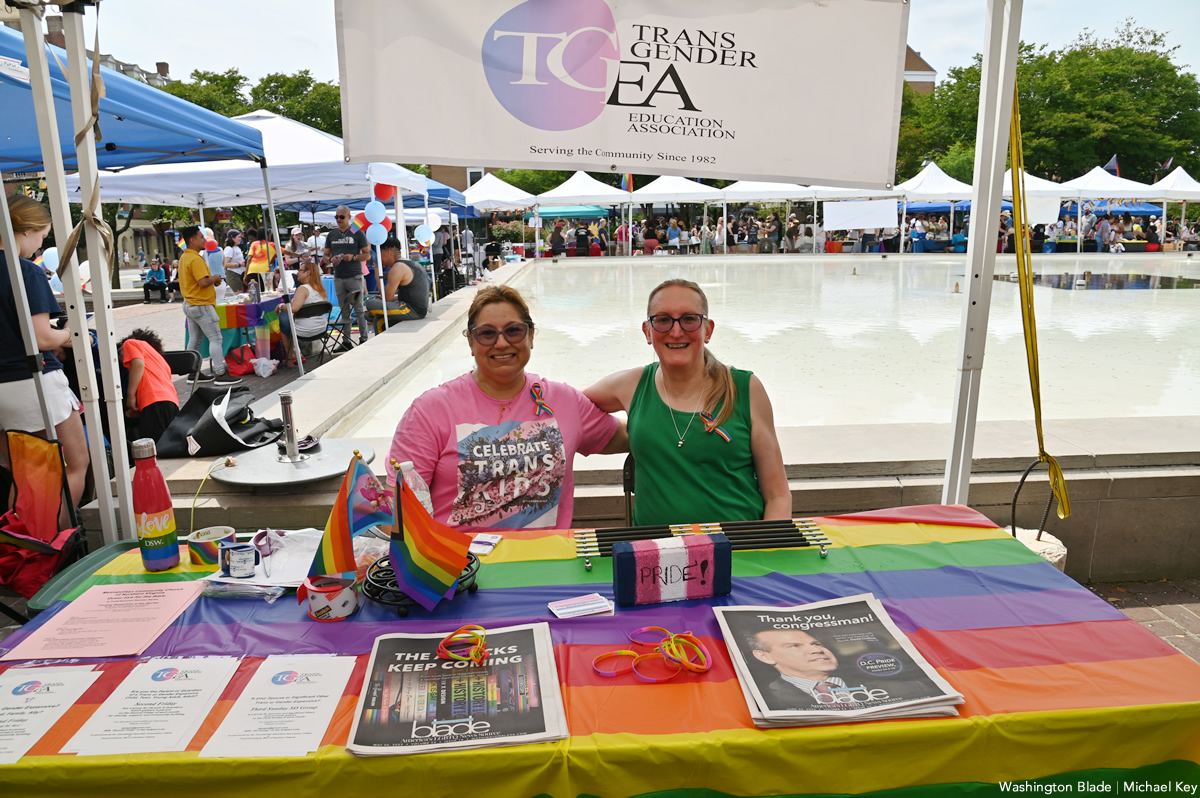 Covering Alexandria Pride for @WashBlade . #Pride #Pride2023 pic.twitter.com/bG0fJk24Lv

— Michael Patrick Key (@MichaelKeyWB) June 3, 2023