Affirming their faith
Lutheran LGBT group holding D.C. conference this weekend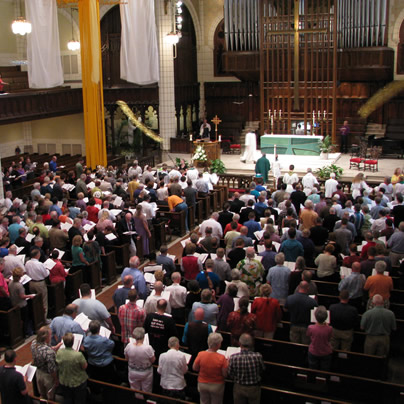 A contingent of LGBT Lutherans will be in Washington this weekend for its biennial conference and while the denomination is still celebrating a 2009 decision that allows partnered gay and lesbian clergy to live openly, the group says it still has much work to do.
ReconcilingWorks — Lutherans for Full Participation was founded in 1974 by six people when it was known as Lutherans Concerned for Gay and Lesbian People. This year's gathering, which runs Friday through Tuesday based at Luther Place Memorial Lutheran Church (1226 Vermont Ave., N.W.) will find a few hundred LGBT believers and allies here to fellowship, lobby, hear a keynote address from Presiding Bishop Mark Hanson and more. Those interested in attending can still get involved — visit reconcilingworks.org for information.
"Our primary purpose is always movement building," says Emily Eastwood, executive director of ReconcilingWorks, a life-long Lutheran and lesbian. "We gather for personal transformation and support as well as skills building, education and action planning."
Despite the 2009 decision, she says the group's work is not done.
"As we know from the years of history with the Civil Rights Movement, when policies change, when laws change, that doesn't mean the practice of it is immediately implemented or that the cultural shifts have occurred," she says. "We believe full inclusion will take a period of years, perhaps even the rest of my life, to make sure the new policies become fully practiced within our denomination."
Only about 500 of the 10,000 or so individual churches within the Evangelical Lutheran Church in America (ELCA) are "reconciling in Christ," the group's term for openly welcoming LGBT Christians. The D.C. area has more percentage wise — about 20 of the 70-odd ELCA churches that are part of the Metro D.C. Synod are "reconciling," according to Philip Moeller, convener of the D.C. ReconcilingWorks chapter since 1991.
"What we're basically saying is that it is possible to reconcile differences on these issues and move ahead in a way that's commensurate with the gospel," Moeller says.
Members say it's a huge step for the entire denomination to have Hanson address their group. Moeller says Hanson was always sensitive to their issues but measured in his public stance prior to the 2009 vote. He's been more unequivocal in his support since then, members say, and his appearance is unprecedented for the 4.2 million-member ELCA.
"This is the first time we've ever had a presiding bishop address us and it really says something about the change that's happening within the church," Moeller says.
On Tuesday, members will visit Capitol Hill for a lobbying effort.
Phil Soucy, the organization's director of communications, says it's part of the group's belief that its work matters in the context of society at large.
"We're going to be going to our representatives to tell them our thoughts to make sure they're aware of the things we consider important in our lives as Lutherans and as citizens," Soucy, who's gay, says.
So how has ReconcilingWorks managed to make further strides within its denomination compared to other gay Christian groups working within the Roman Catholic Church or the United Methodist Church? Is it a matter of activism, theology or both?
"You've got a real tough issue with the Roman Catholic Church in that it's very hard to change the Vatican," Moeller, who's also gay, says. "In terms of the Protestant denominations, I think the reason we've been so successful is that we really understood early on that confrontation gets you nowhere. If you're in somebody's face, you're not going to change their mind about anything. You can even write a friendly discourse on theology and it won't accomplish anything. What works is hearing the stories of people who have faith and who are LGBT. We haven't left the church, we're still in the church. We don't want to be welcomed back, we want to be fully welcomed with all the same rights and privileges as everybody else has. … It's really a matter of having a shift from confrontation to constructive engagement."
Eastwood says her church's belief on the nature of the grace of Christ, is central to their progress.
"The primary tenet of our faith is that we are saved through our faith and that that's a gift from God," she says. "It's not through any kind of work that we do on our own, so our heritage seems to be a bit more progressive than other denominations."
She also says relationship building has been essential.
"It's about meeting people and walking with them for a time to build relationships rather than resorting to debate," she says.
10 LGBTQ events this week
It is Black LGBTQ Pride and Memorial Day Weekend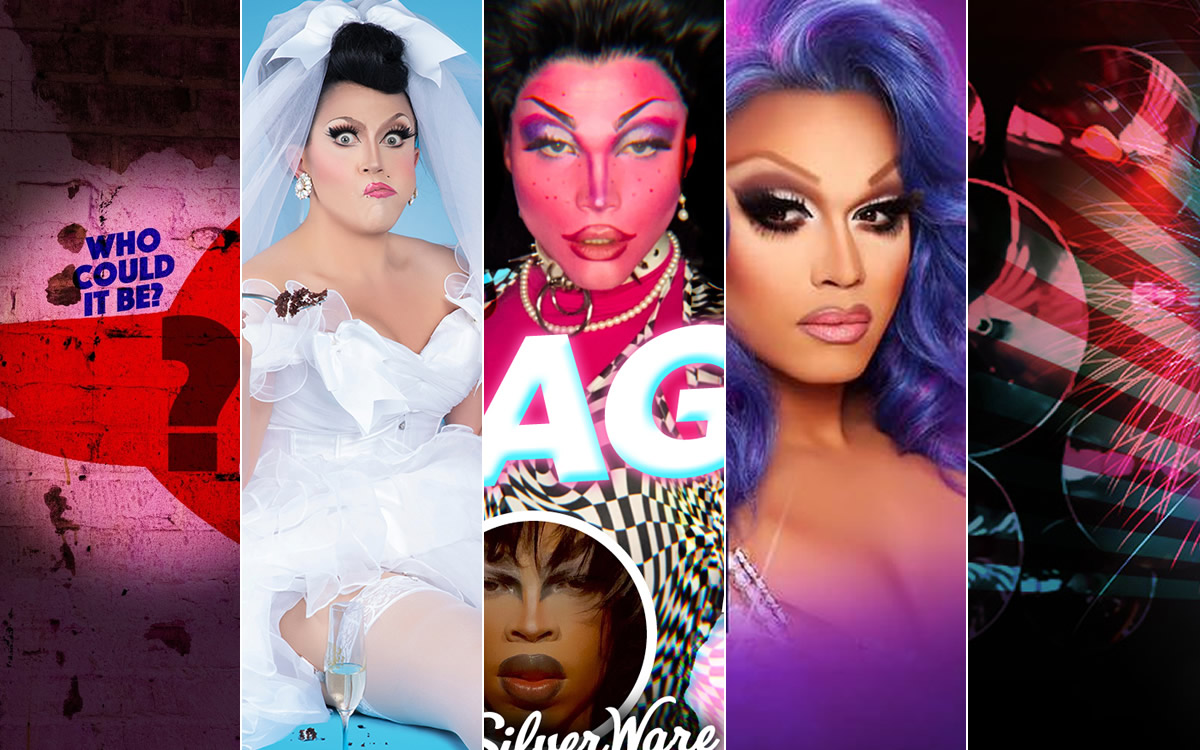 Below are our picks for some of the most fun and creative things to do this week in D.C. that are of special interest to the LGBTQ community.
BenDeLaCreme "Ready to be Committed"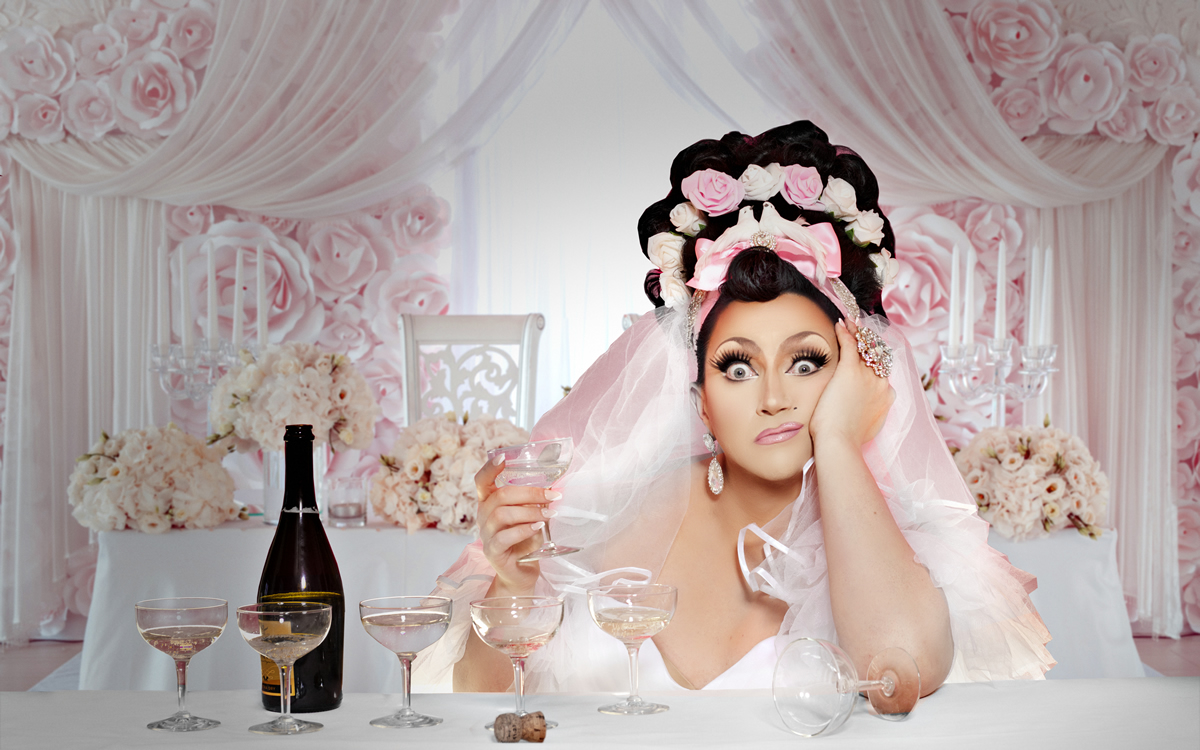 Monday, May 23
7 p.m.
9:30 Club
815 V Street, N.W.
$45
Facebook | Website | Ticketmaster
"RuPaul's Drag Race" alumni BenDeLaCreme performs "Ready to be Committed" at the 9:30 Club Monday. Doors open at 7 p.m. Seating is first come, first serve.
Mystery Reveal Party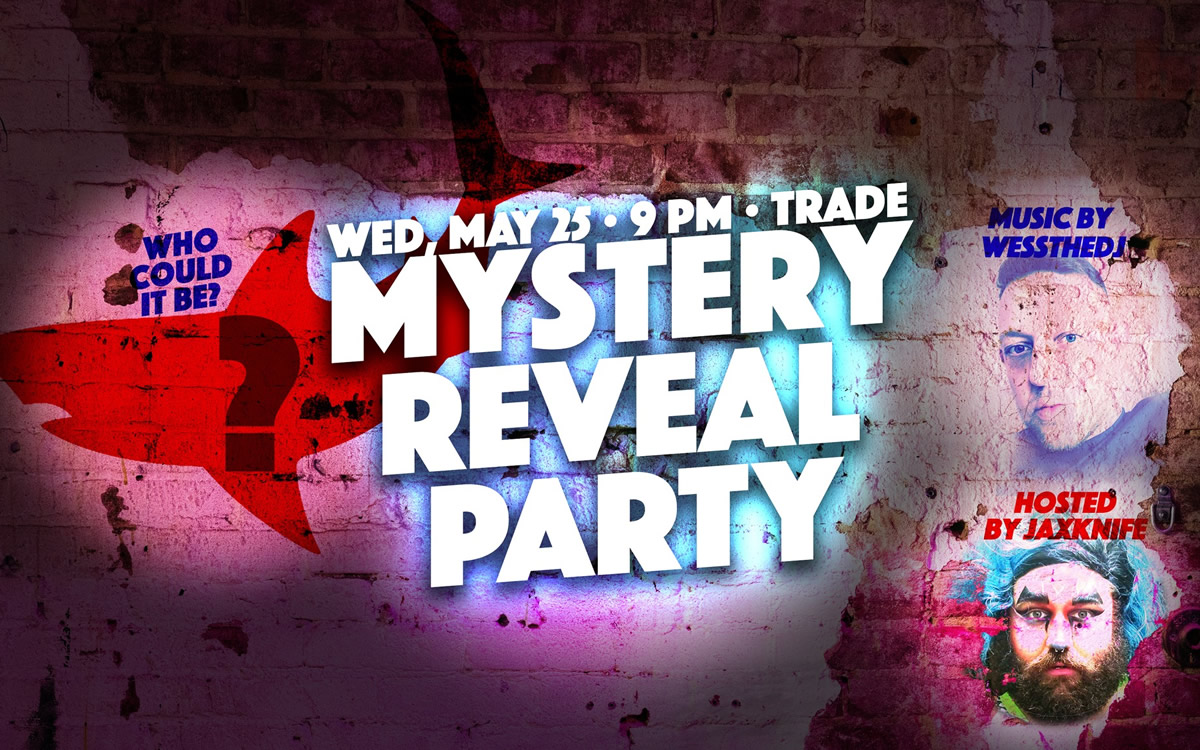 Wednesday, May 25
9 p.m.
Trade
1410 14th Street, N.W.
Facebook
Meet the mystery guest at a mystery reveal party hosted by Jaxknife on Wednesday. Mystery drink specials include $3 shots and $7 beer/shot combos.
Black, Gay and Thriving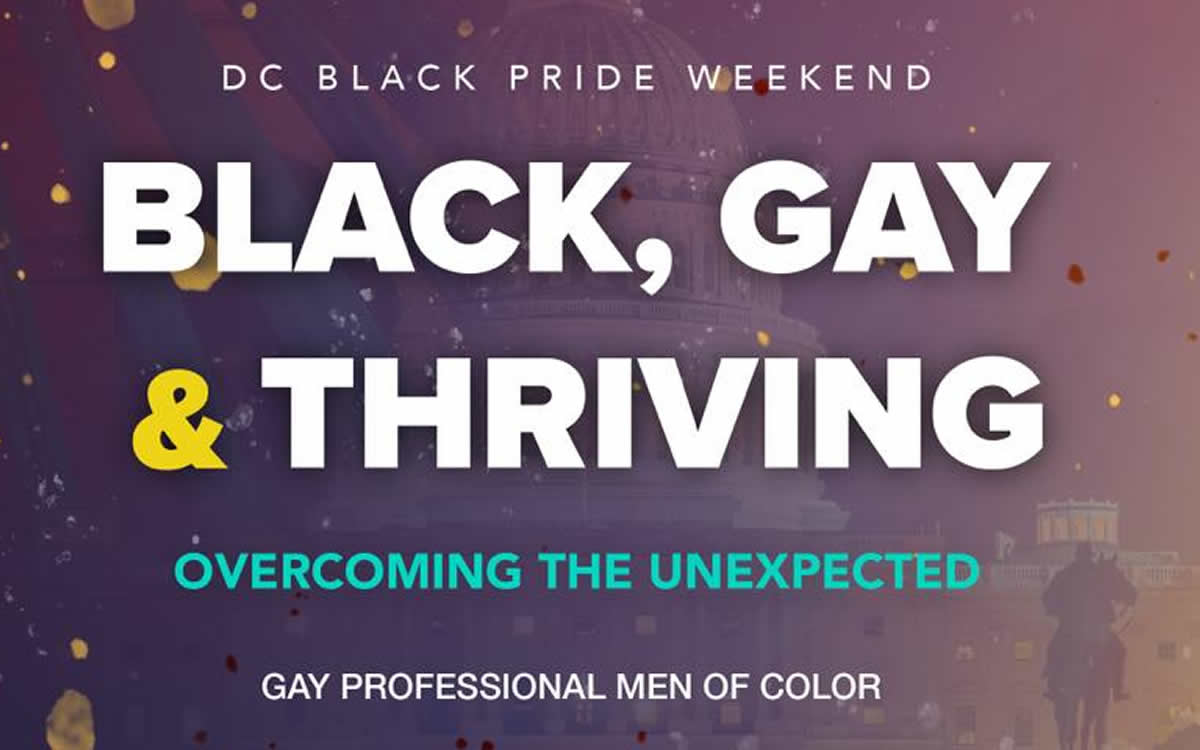 Thursday, May 26
5:30 p.m.
ANC 5D Community Meeting Room
371 Morse Street, N.E.
Facebook | Eventbrite
Gay Professional Men of Color (GPMC) holds a networking event on Thursday at the beginning of Black Pride Weekend in D.C.
LGBTQ+ Evening Out in Del Ray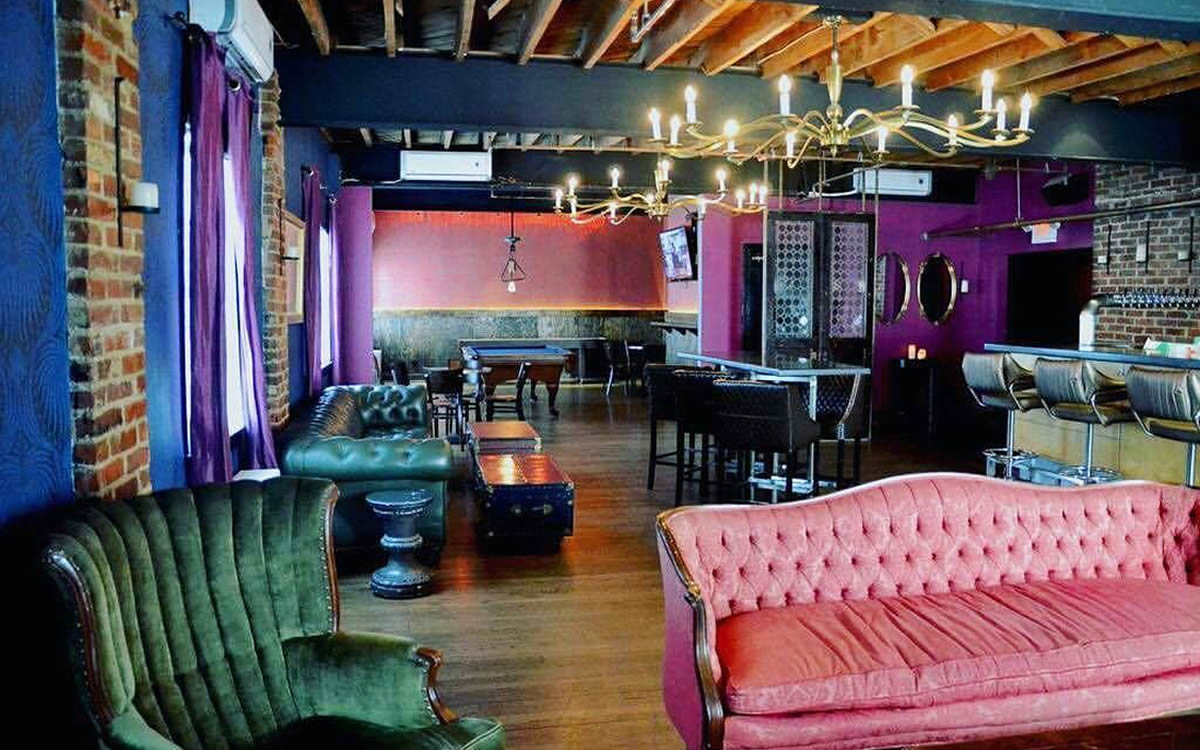 Thursday, May 26
7-10 p.m.
Bar No. 9 Lounge at the Evening Star
2000 Mt Vernon Avenue
Alexandria, Va.
Facebook | Eventbrite
Join a free gathering and make some new friends at the Bar No. 9 Lounge (upstairs) in the Del Ray neighborhood of Alexandria, Va. on Thursday.
Trans Agenda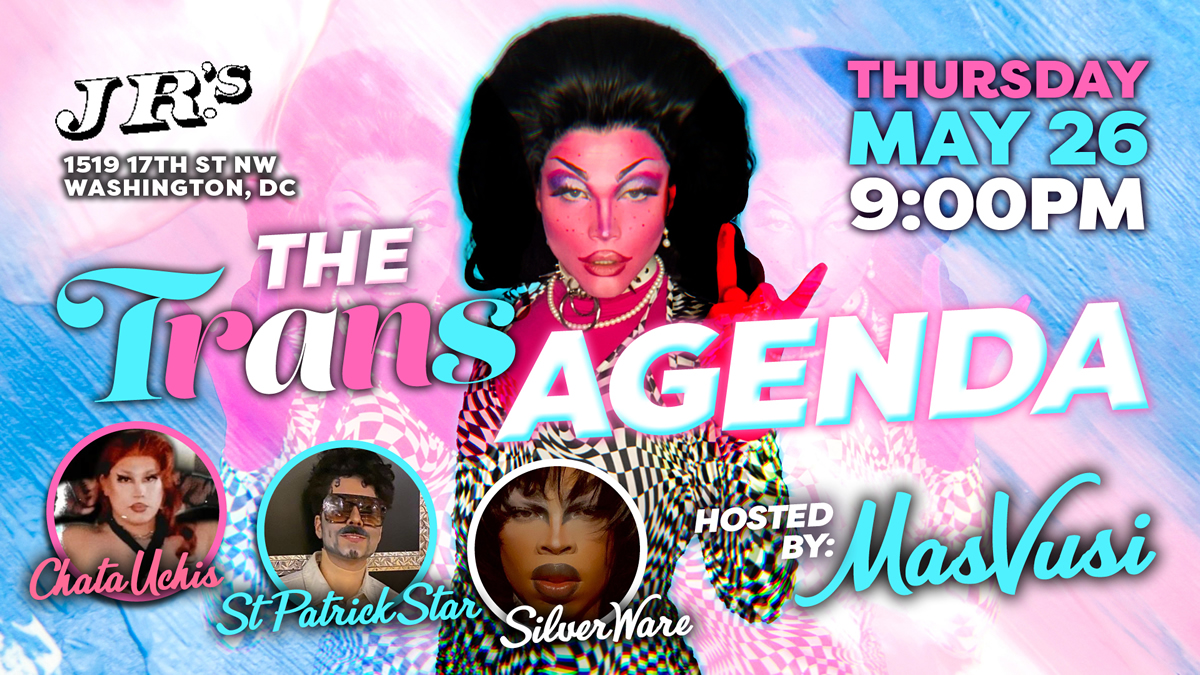 Thursday, May 26
9 p.m.
JR.'s
1519 17th Street, N.W.
Facebook
A show featuring all trans performers at JR.'s includes host MasVusi, Silver Ware, Chata Uchis and St. Patrick Star.
RuPaul's Drag Race British Invasion Tour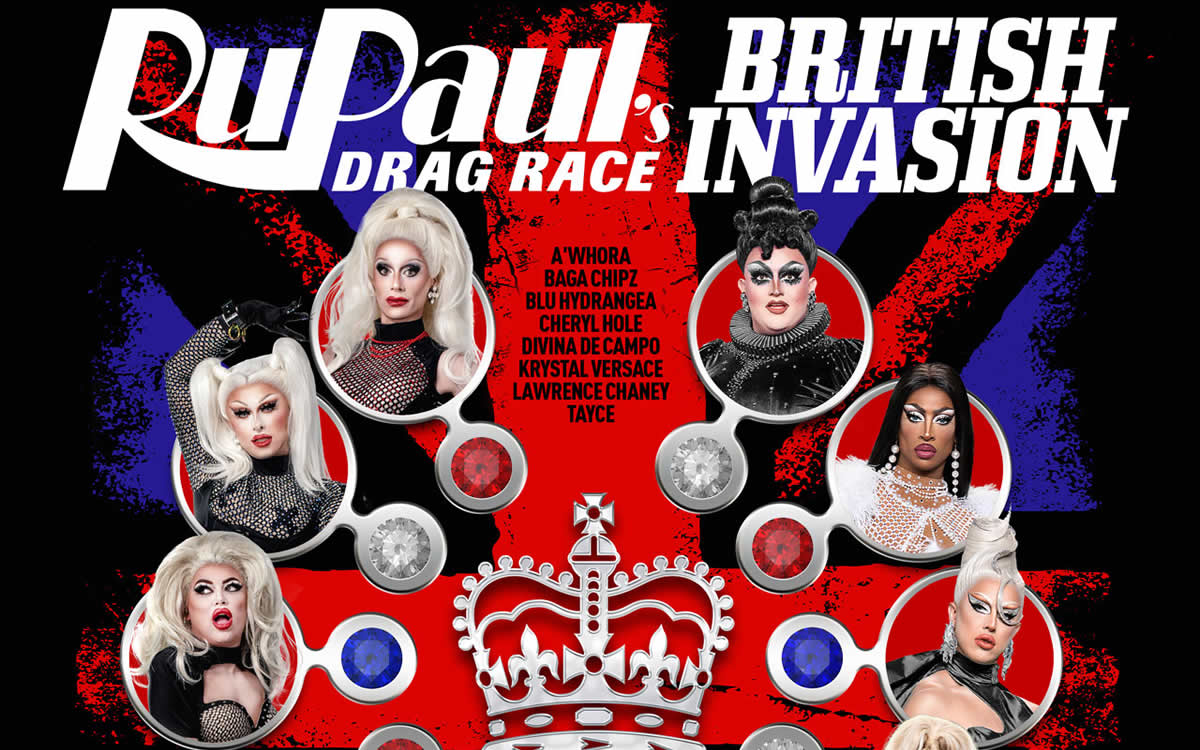 Friday, May 27
8 p.m.
Warner Theatre
513 13th Street, N.W.
$45-$153
Facebook | Live Nation
See the queens of RuPaul's Drag Race U.K. as the British Invasion Tour makes its Washington, D.C. stop at the Warner Theatre on Friday.
GLOW/CRAZY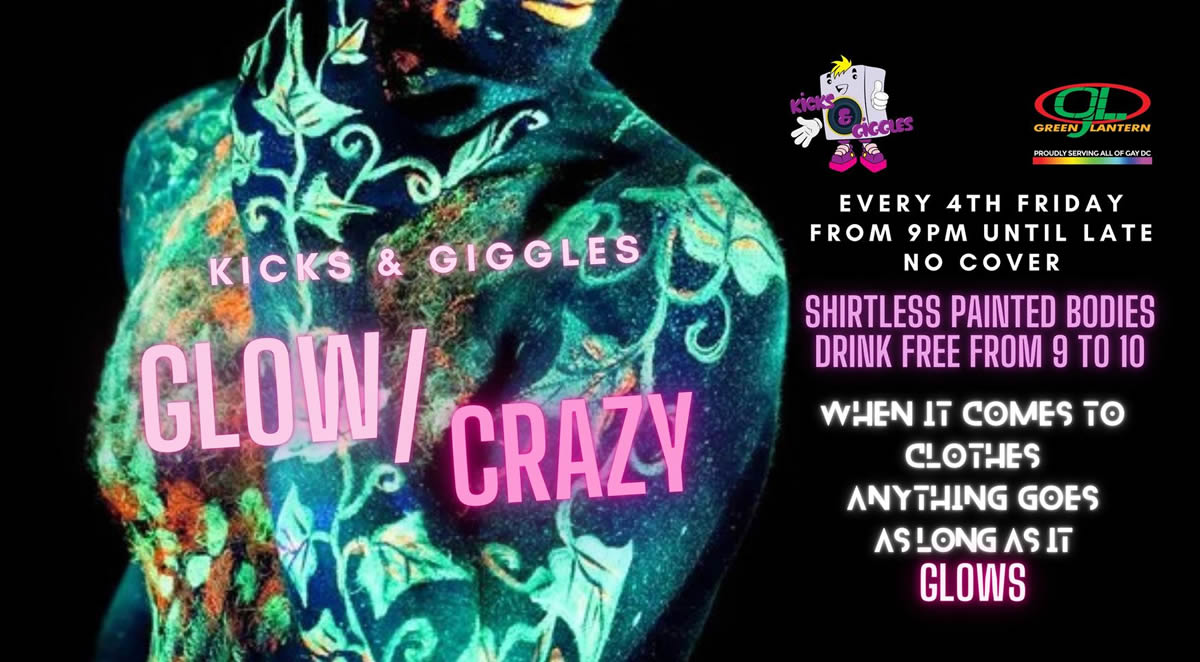 Friday, May 27
9 p.m.
Green Lantern
1335 Green Court, N.W.
no cover
Facebook
Enjoy a Kicks & Giggles dance party at the Green Lantern complete with DJs and glow paint. From 9 to 10 p.m., if you're wearing body paint on your chest or back, you drink for free!
Anything But Clothes Party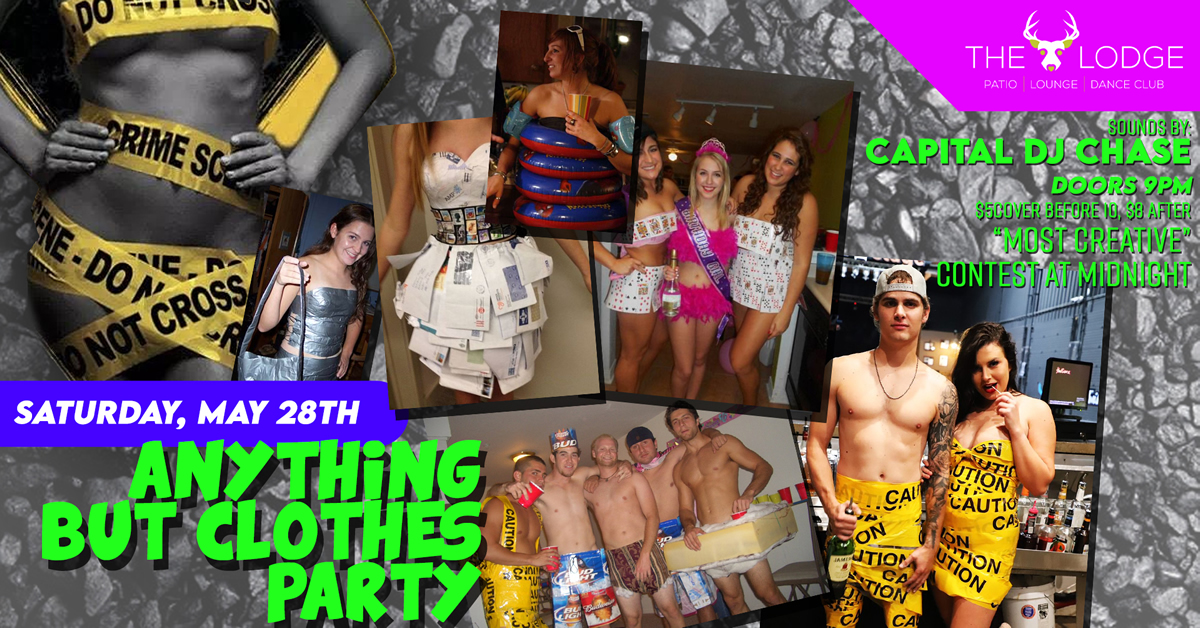 Saturday, May 28
9 p.m.
The Lodge
21614 National Pike
Boonsboro, Md.
$5 cover before 10 p.m. / $8 cover after 10 p.m.
Facebook
Join Capital DJ Chase for the "Anything But Clothes Party" at The Lodge on Saturday. There will be a most creative outfit (not clothes) contest at midnight.
Black Pride Brunch & Babes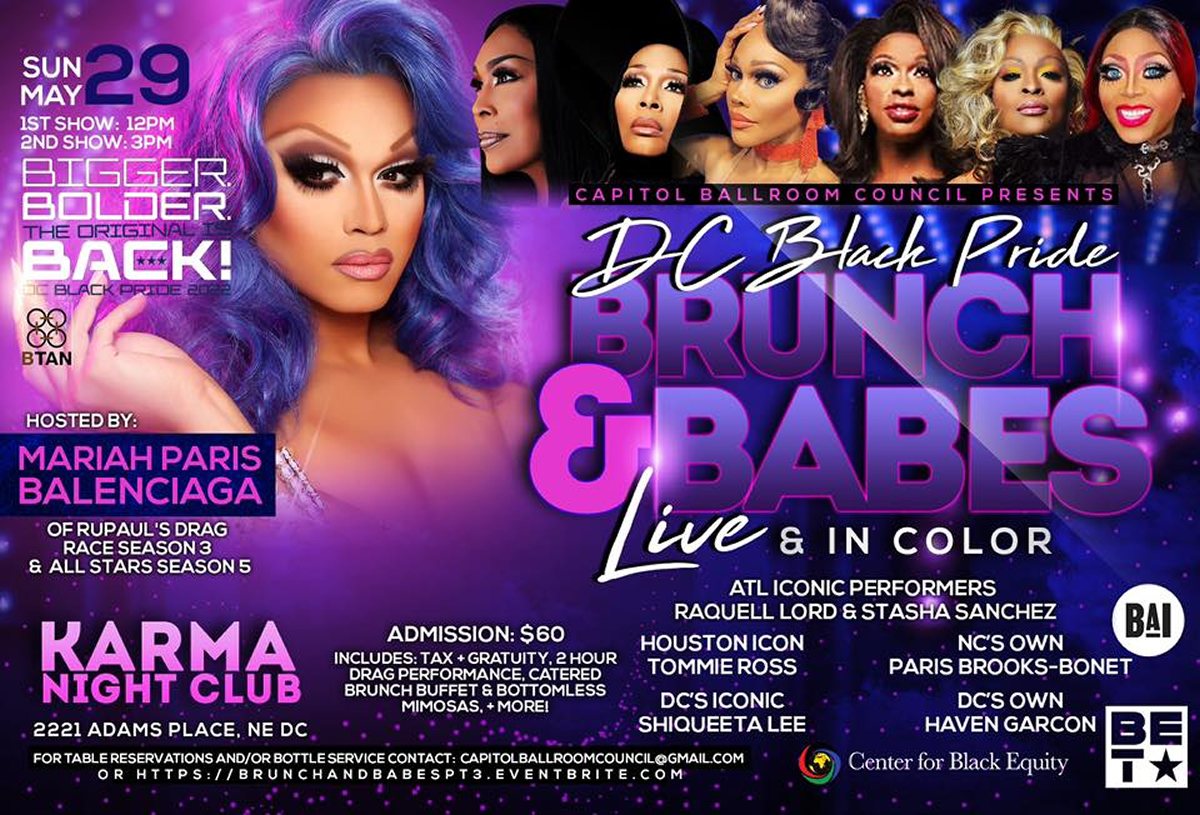 Sunday, May 29
11:30 a.m.-6 p.m.
Karma Night Club
2221 Adams Place, N.E.
$60
Facebook
Celebrate Black Pride with the Capitol Ballroom Council at a ballroom performance with a catered brunch buffet and bottomless memosas- Sunday, May 29, 11:30 a.m.-6 p.m. Black Pride Brunch & Babes at Karma Night Club.
Flashy Memorial Day Weekend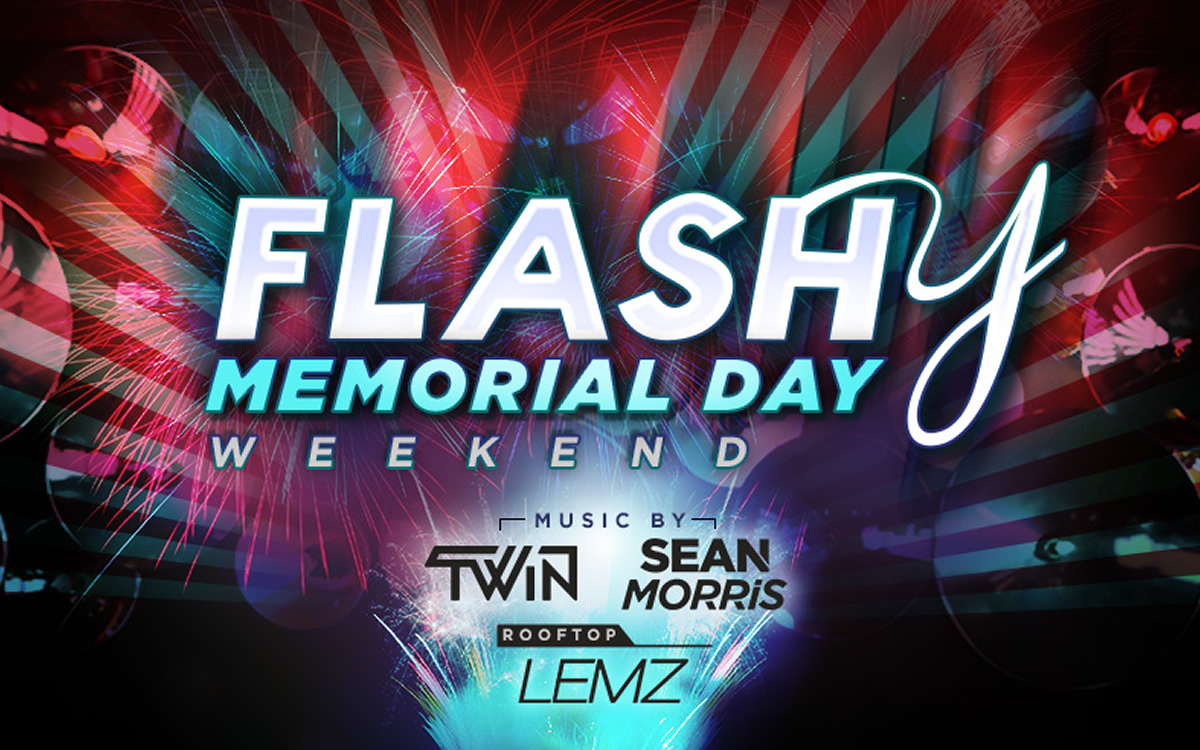 Sunday, May 29
10 p.m.-5 a.m.
Flash
645 Florida Avenue, N.W.
$30 advance / $40 door
Facebook | Eventbrite
Celebrate Memorial Day Weekend Sunday night into the wee hours of the morning at Flash. Music by DJ Twin, DJ Sean Morris and DJ Lemz.
If you would like to let us know about an upcoming event, email [email protected] with details.
PHOTOS: Summer Kickoff Party
Washington Blade holds annual event at The Pines in Rehoboth Beach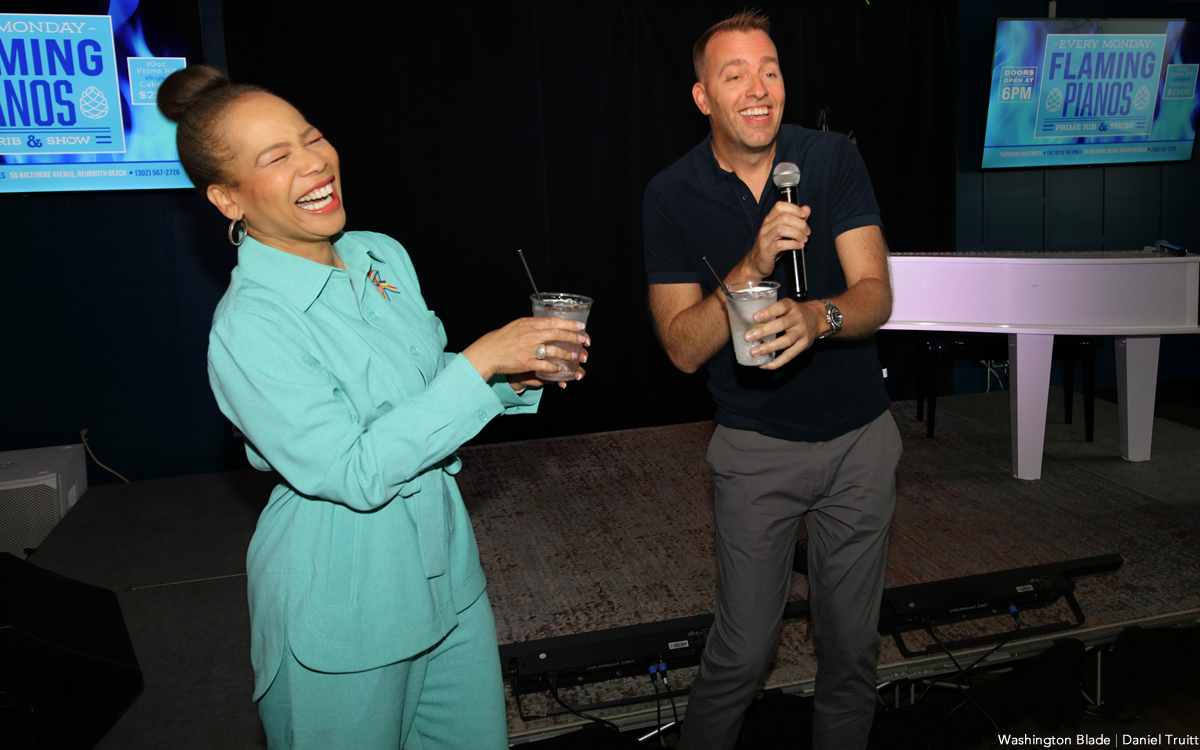 The Washington Blade held its 15th annual Summer Kickoff Party at The Pines in Rehoboth Beach, Del. on Friday, May 20 with special guest Congresswoman Lisa Blunt Rochester (D-Del.).
(Washington Blade photos by Daniel Truitt)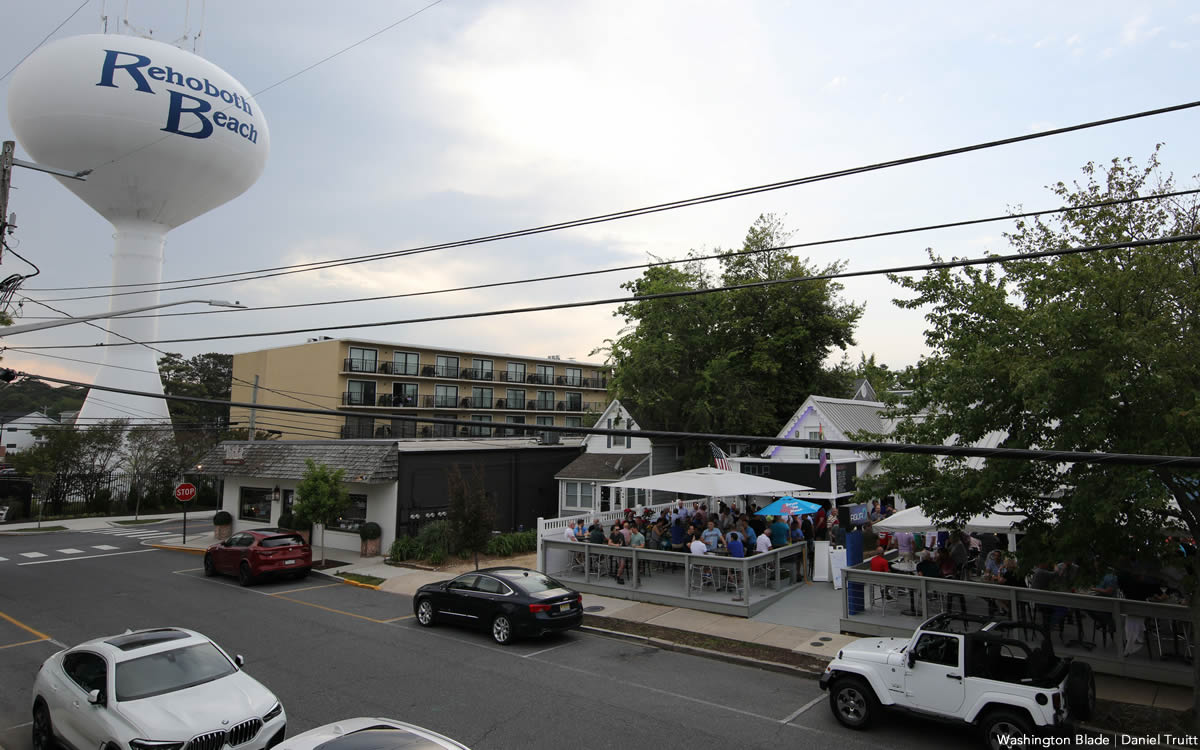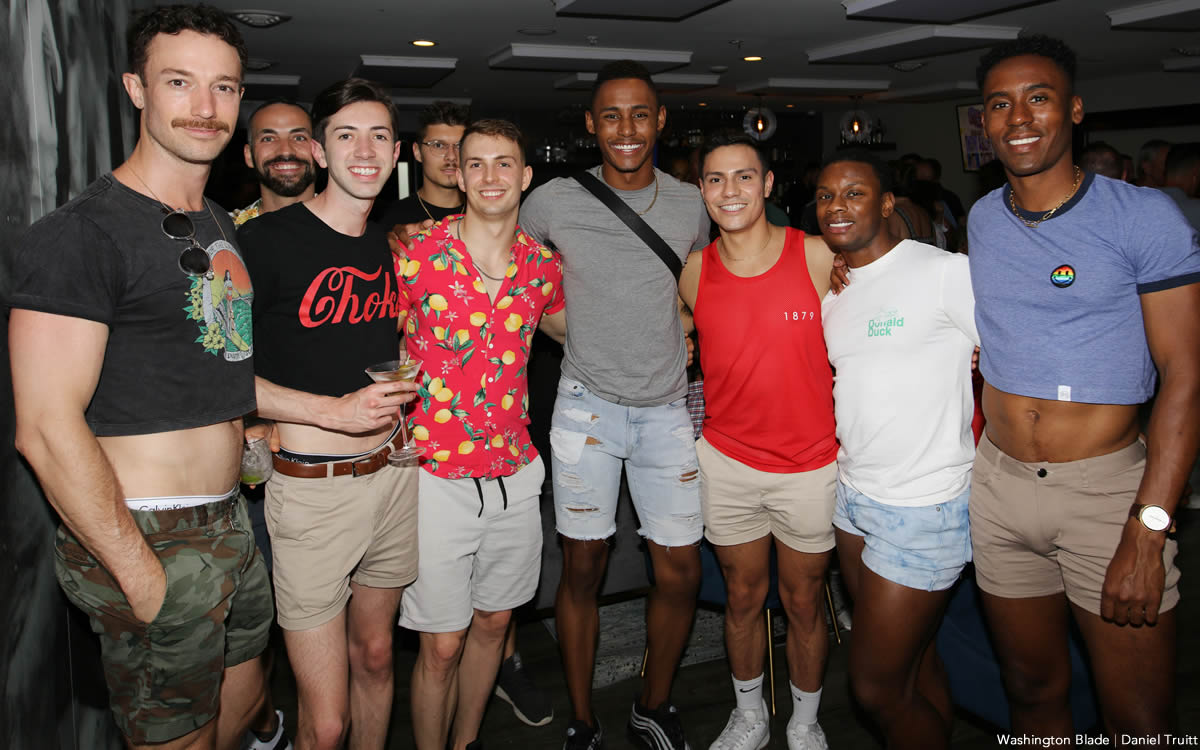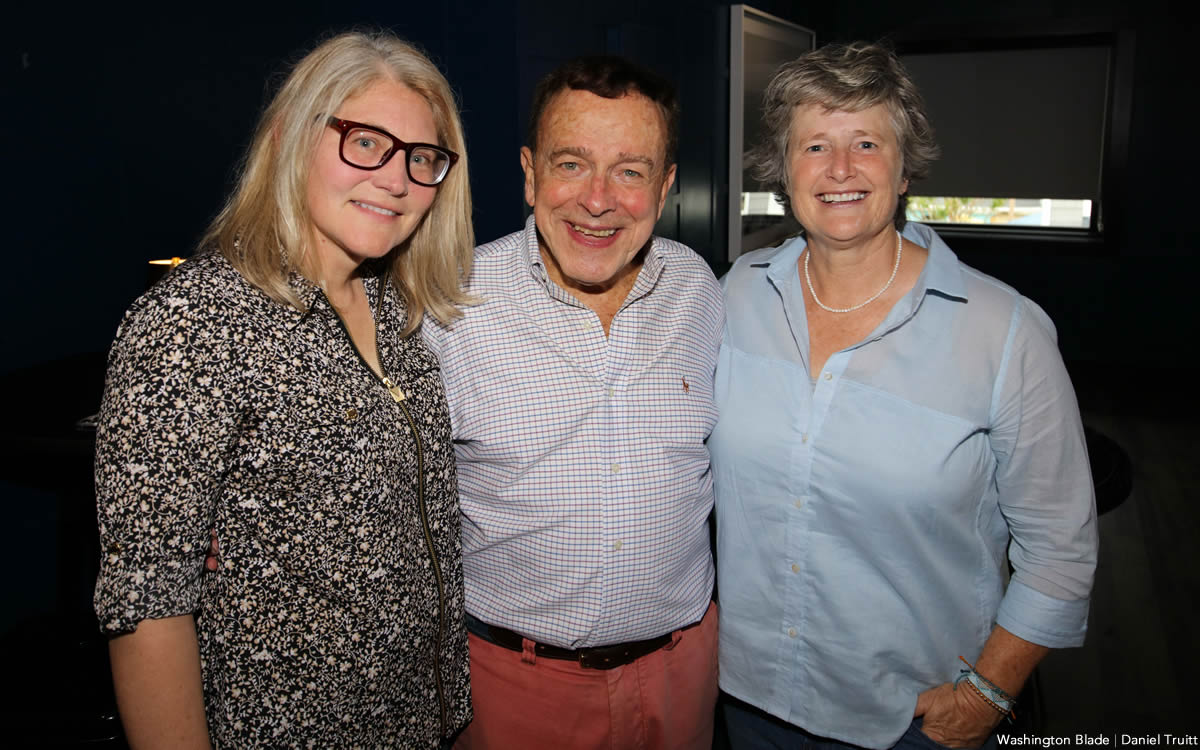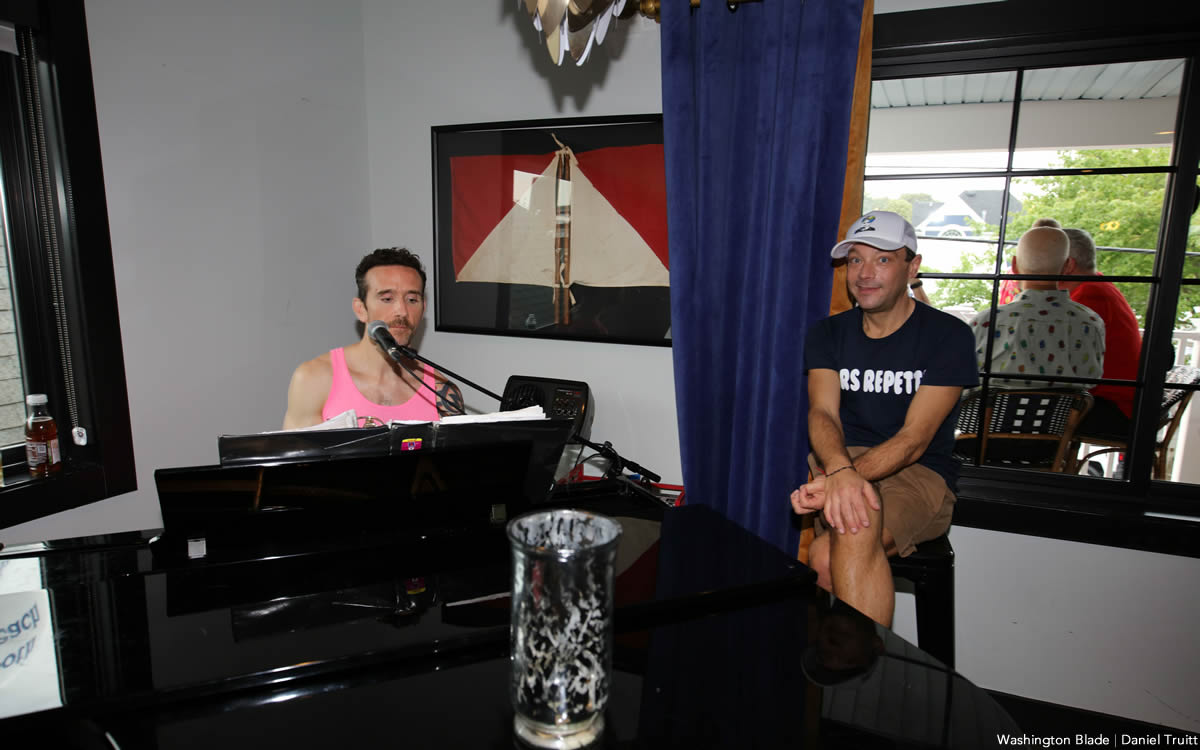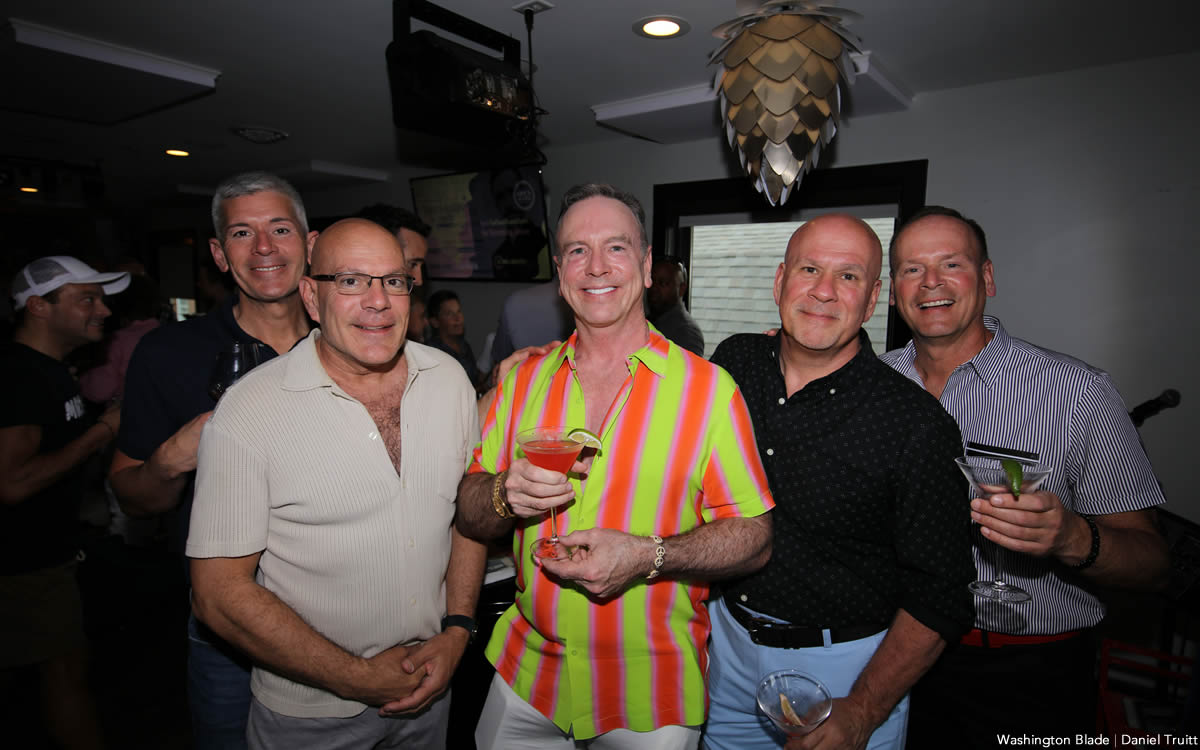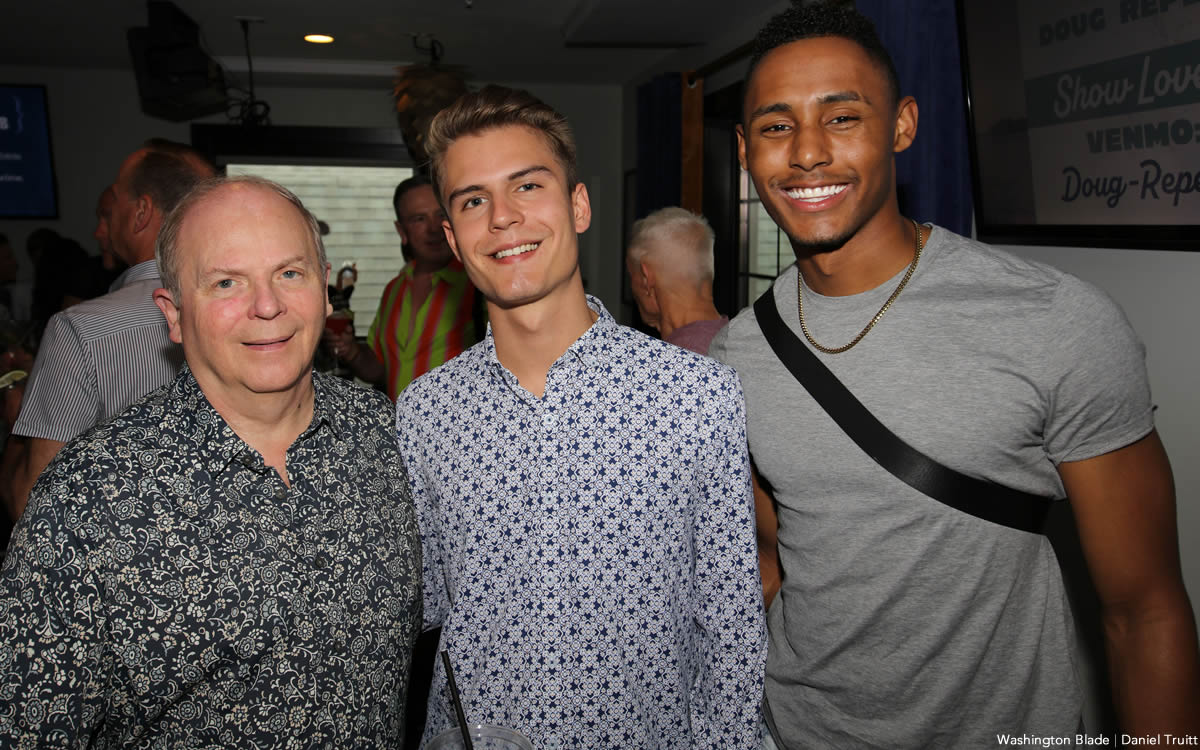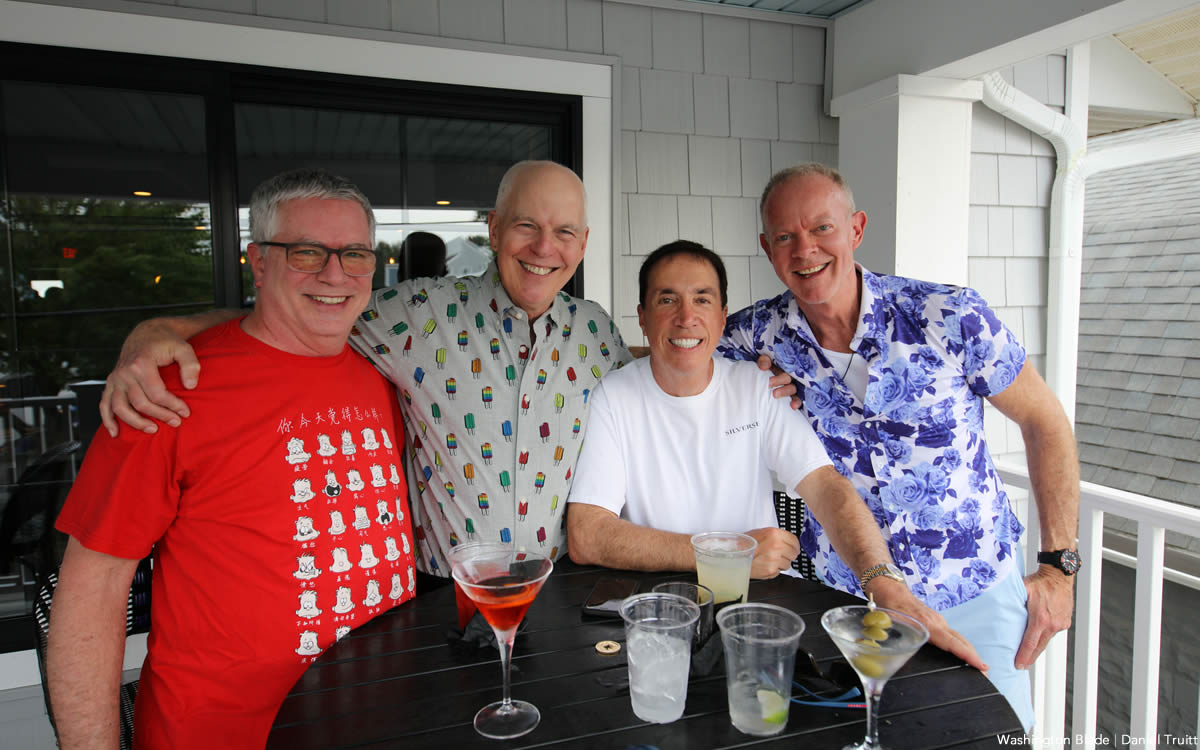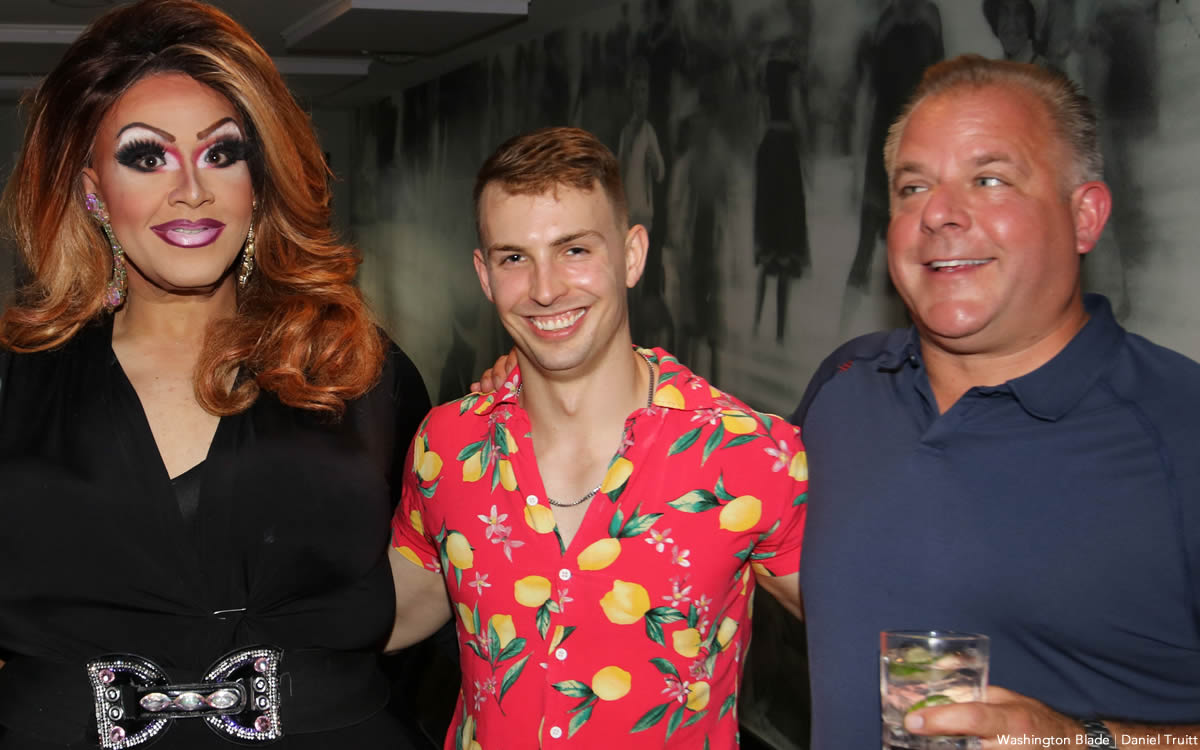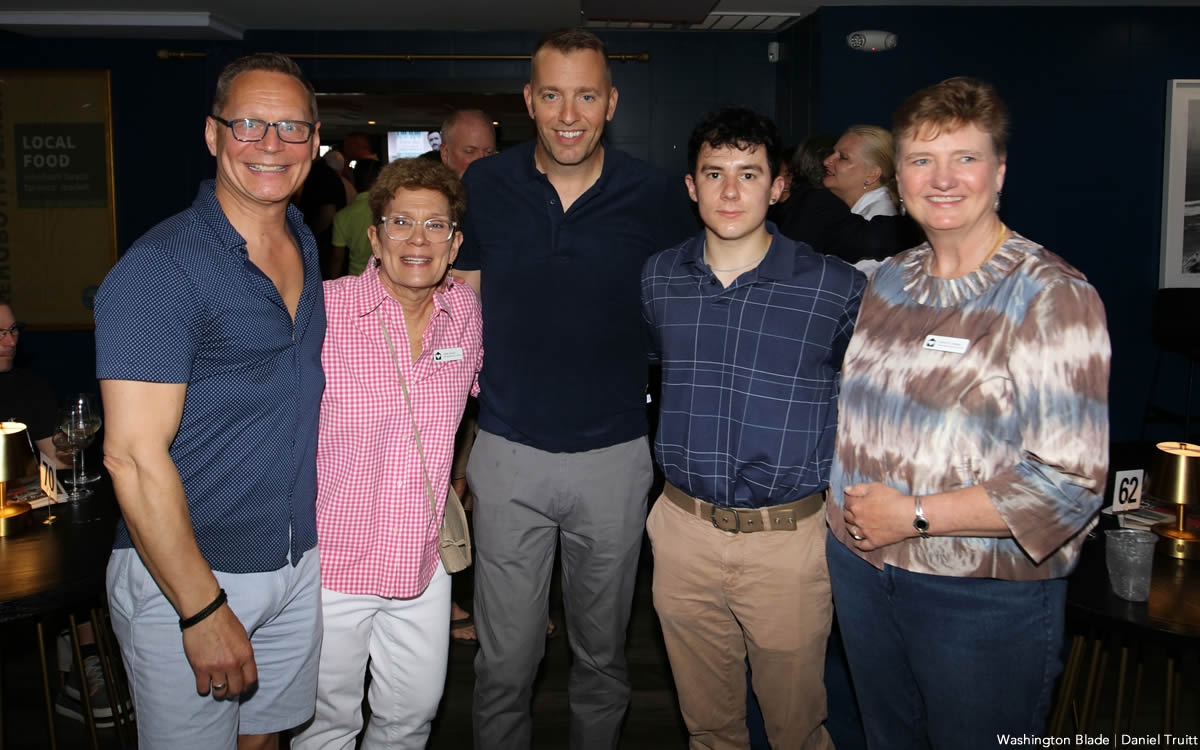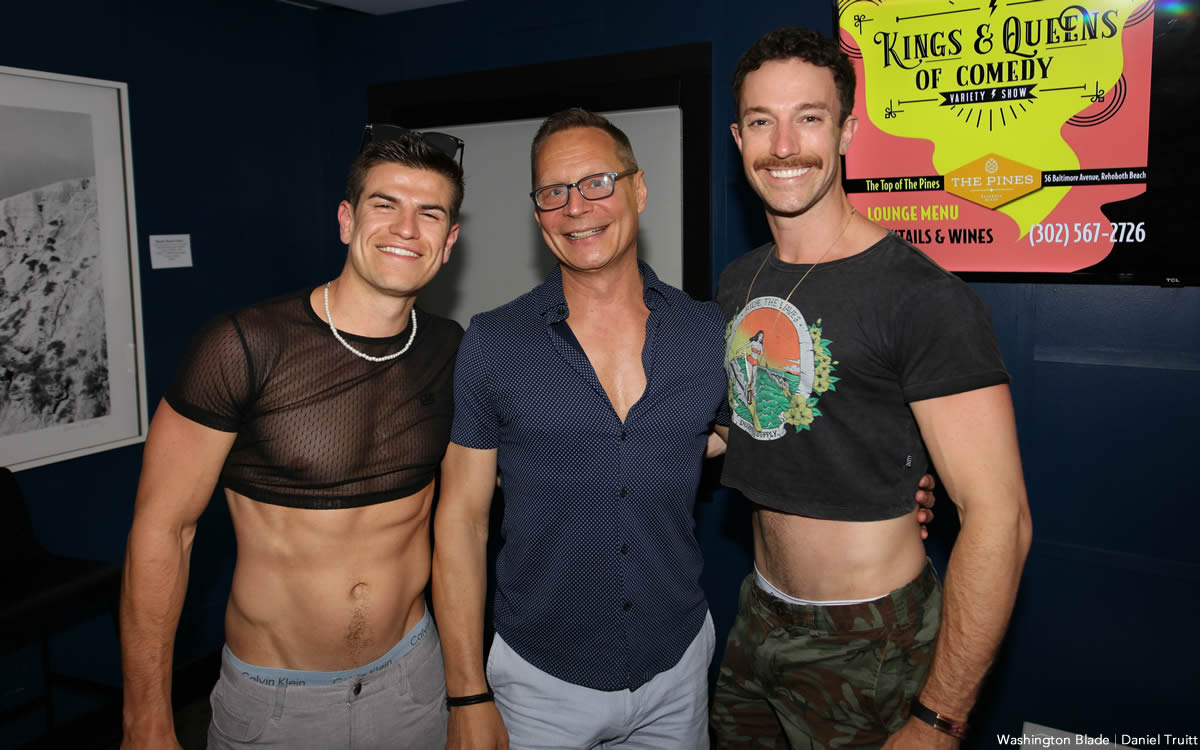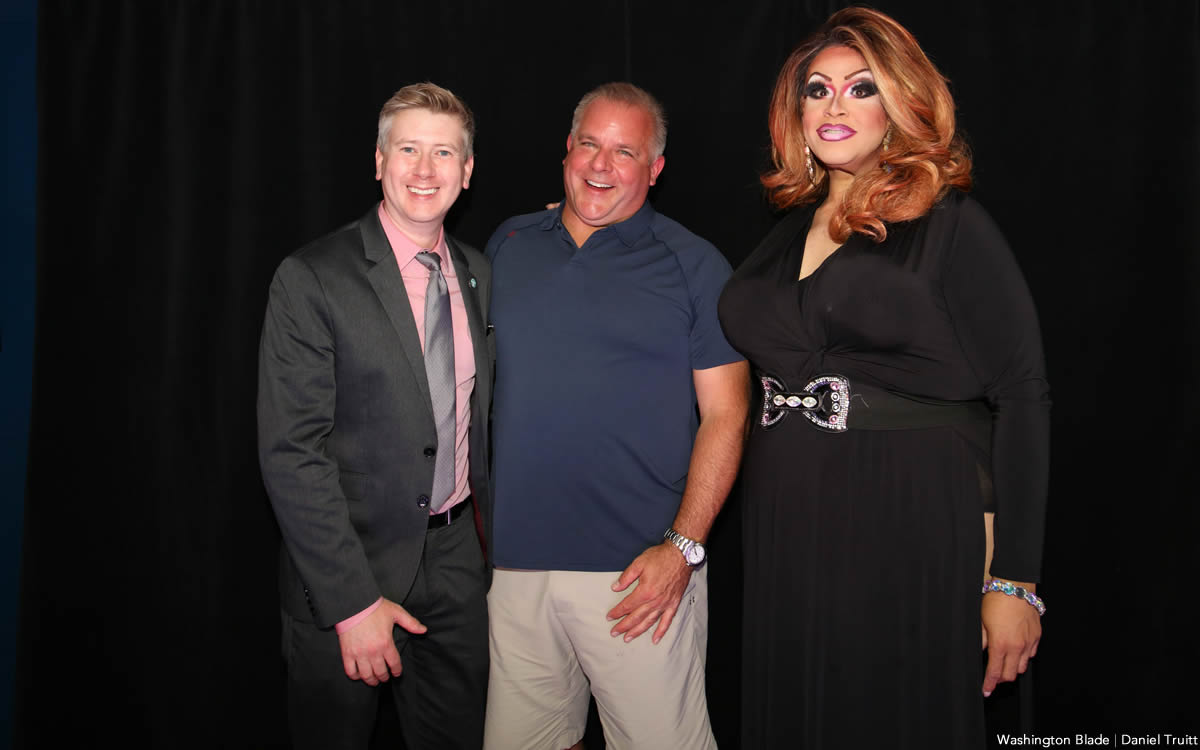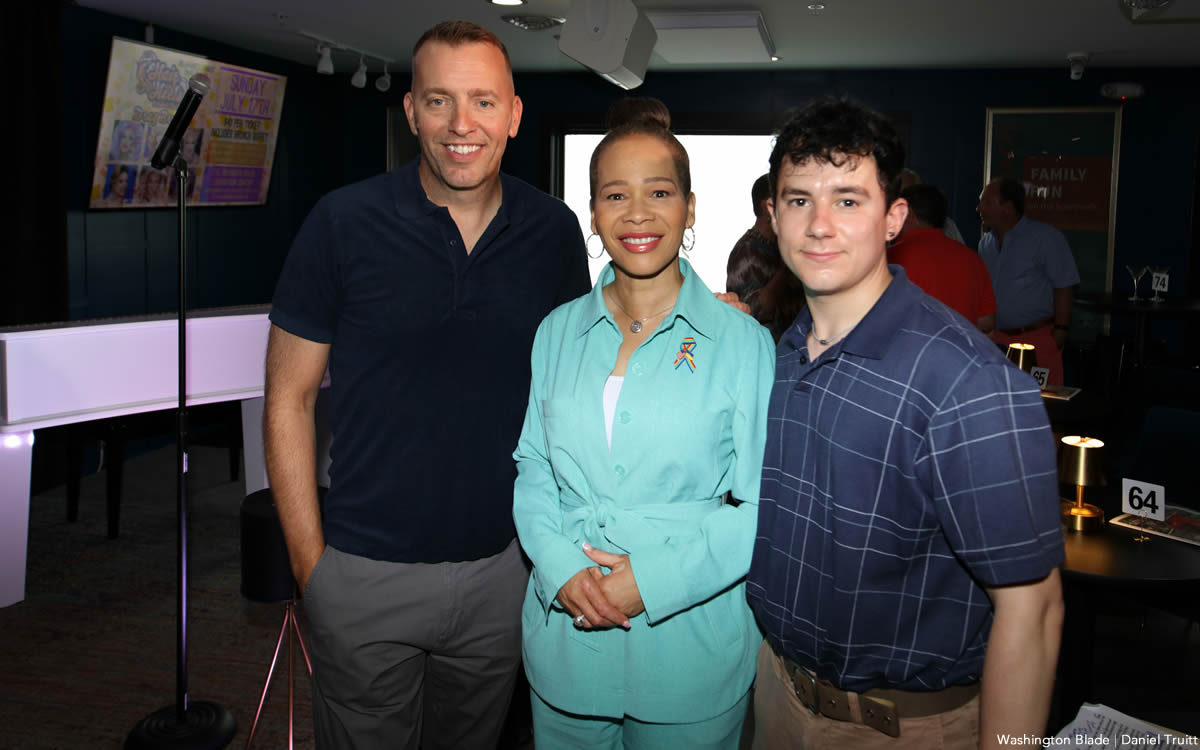 PHOTOS: Worthy Mentoring Pride Brunch
Carson Kressley serves as emcee for LGBTQ fundraiser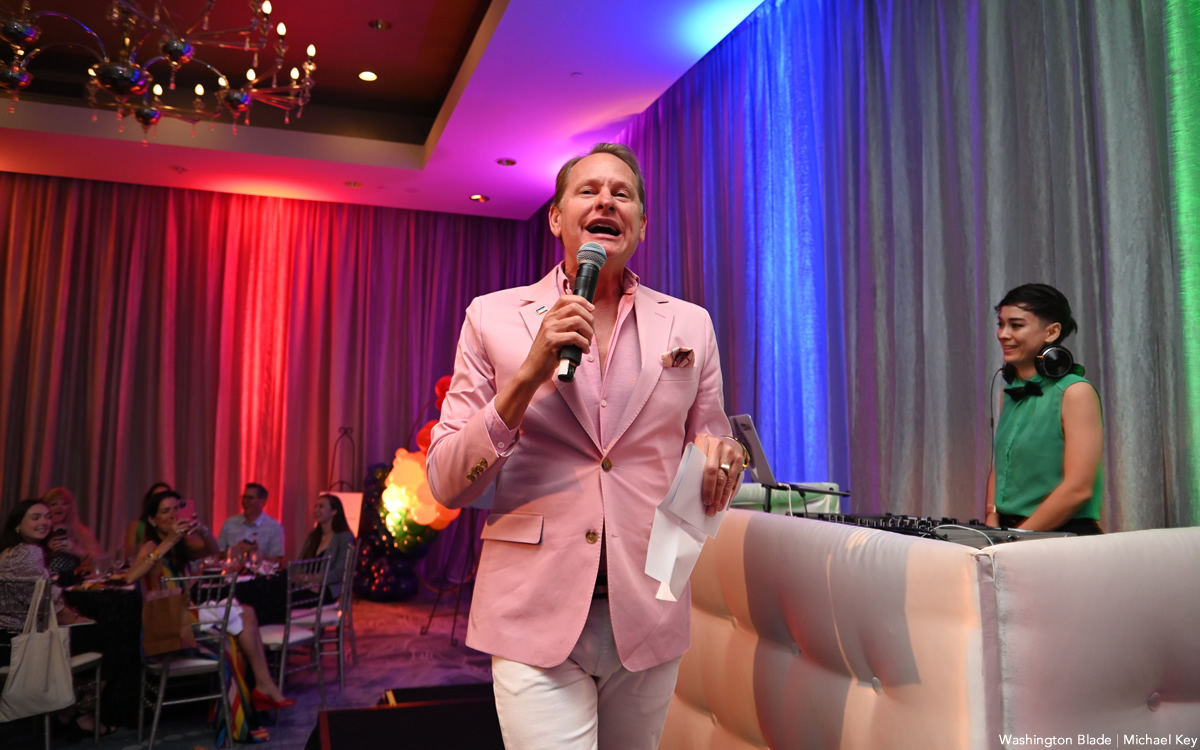 Carson Kressley of "Queer Eye for the Straight Guy" and "RuPaul's Drag Race" served as the emcee for the Worthy Mentoring Pride Brunch at the Four Seasons Washington Hotel on Sunday, May 22. Worthy Mentoring is a nonprofit that connects mentors and mentees in the LGBTQ+ community through a mobile iOS and Android App.
(Washington Blade photos by Michael Key)