Gone too soon
Teen suicide has received renewed awareness but the issue can affect gays well into adulthood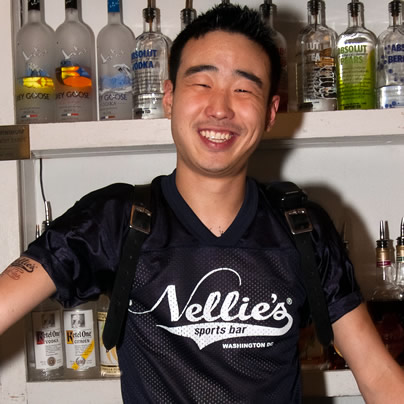 When David Chung took his own life a few weeks ago, his death sent shockwaves through a community that knew him as the smiling Nellie's bartender. As hundreds gathered at his funeral service, many only wanted to remember the happiness he brought to those around him.
But Chung's death is a reminder of a serious and often silent illness that has long plagued the LGBT community. According to a 2008 study from the Suicide Prevention Resource Center, lesbian, gay and bisexual youths and young adults are three times more likely to report suicidal ideation (thoughts about suicide) and as high as seven times more likely to have reported attempting suicide. Research in these areas is still limited since mortality data does not report sexual orientation.
And while LGBT teen suicide has gotten a lot of attention in the last two years since a spate of bullying and suicide cases have been reported around the country leading to gay columnist Dan Savage's "It Gets Better" campaign and renewed awareness of the Trevor Project (thetrevorproject.org), an LGBT youth suicide prevention non-profit, depression and suicide disproportionately affect LGBT people at various ages.
Randy Pumphrey, manager of behavioral health at Whitman-Walker Health, says part of suicide prevention is being able to tell the warning signs. He admits, however, that it is not easy for people not trained in the medical field to differentiate between normal ups and downs and full-blown depression.
"I think it is going to be hard, unless you know the person really well," he says. "You need to watch for extreme changes in behavior."
Some of these behavioral changes include not acting the same at work or in social groups, withdrawing from social situations, engaging in more risky activities and verbalizing a death threat or wish.
"A lot of people will make outright allusions to suicide like, 'I won't be here anymore,'" says Tamara Pincus, a clinical social worker and therapist. "They may even start to give their possessions away to people, indicating that they are making plans to take their lives."
Both Pumphrey and Pincus cite the stigma LGBT people face as a big stressor on those already predisposed to depression.
"It might be internalized homophobia," Pumphrey says. "People who are having trouble identifying as gay or lesbian when they are in a heterosexual marriage or not being able to come out at their job, they might attempt suicide. This feeling of rejection, that can be a really huge thing."
Mary Lou Wallner, minister at T.E.A.C.H. Ministries, directly understands how rejection can affect a person. Her daughter, Anna, committed suicide in 1997. Wallner says her daughter came out to her in a letter in 1988.
"At the time I was deeply entrenched in a conservative church," she says. "When she came out, I thought that it was an abomination. I told her so in a letter."
In the letter, she wrote, "I will never accept that in you. I feel it's a terrible waste, besides being spiritually and morally wrong … I do and will continue to love you, but I will always hate that."
Waller says she did not understand that her sexual orientation was not a choice. Nine years went by during which they continued contact but then in 1996, Anna began seeing a therapist who encouraged her to cut off contact with her family. Wallner began collecting cards and money she wanted to give her daughter in a shoebox so when they began speaking she could give them to her. Wallner never got the chance.
"There were probably a ton of warning signs," she says. "I feel there were clues she was trying to give me. I have many, many regrets."
Before Anna came out to her mother, she tried slitting her wrists and in another incident, took a whole bottle of aspirin. In hindsight, Wallner says she would have, "gotten in her car and driven to her right away" once she had cut off communication.
Pumphrey says the challenge is not only identifying the warning signs of depression, but also taking action. He says it might be a challenge to speak with someone who is going through this, but in the end it would be worth it.
"What happens in our culture is people are afraid to ask the questions about how a person is thinking and feeling," he says. "If a person is having suicidal thoughts, they are usually thinking about how they are going to do it. Getting their plan helps you intervene and it may buy you some time."
If a person seems to be posing an immediate threat to themselves or others, Pumphrey says the person should be taken to an emergency room or 911 should be called. This way he/she can be evaluated and possibly get treatment.
"My prerogative at this time is going to be their safety," he says. "They may be angry upfront because it feels like a violation, but this is really serious and they might need help."
Pincus says there are still several challenges facing the LGBT community, especially teenagers and young adults who are really connected to their family. She suggests if families are not supportive of their child's sexual orientation, that person should seek support outside of their family.
"I think we would like to say that our society is getting past the stigma of LGBT, but we are really not," she says. Pincus, who came out as bi when she was 16, says that the continual harassment and bullying that occurs in schools and other social venues to LGBT people is a major reason why the suicide rate is higher than for other groups.
"People are still getting beat up for holding hands with their partners and transgender people are getting shot because of their gender identity," she says.
Since her daughter's death, Wallner has shared her story with other groups around the country and was featured in the documentary "For the Bible Tells Me So." She began T.E.A.C.H. Ministries, which stands for "To Educate About the Consequences of Homophobia." She tries to spread the message of tolerance, not only for the LGBT community, but also for those who may not understand completely.
While she does not discuss scripture with others, she does have a message for other believers.
"It's not a choice, if it is not a choice it can't be a sin," she says.
Janet Jackson doc premieres this weekend
Remembering 10 times iconic singer was there for LGBTQ community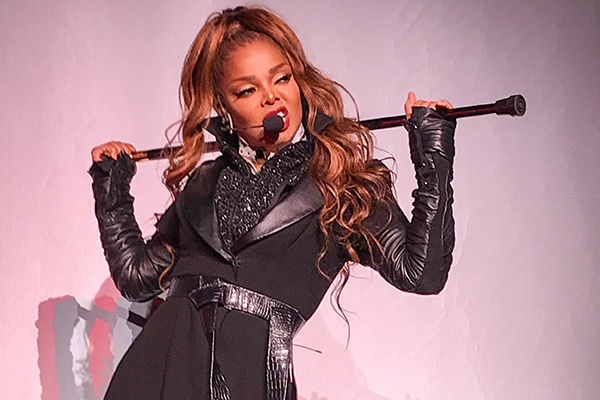 Iconic singer Janet Jackson, a longtime LGBTQ ally, unveils her long-awaited documentary simply titled "Janet" on Friday, Jan. 28. It concludes the following night; each installment is two hours long.
Jackson has said she spent five years compiling footage and creating the documentary, which airs at 8 p.m. both nights on A&E and Lifetime networks. It was produced by Jackson and her brother Randy Jackson and it's timed to commemorate the 40th anniversary of her 1982 debut album.
An extended trailer for the film reveals Jackson will talk candidly about her brother Michael and the 2004 Super Bowl incident, including the news that Justin Timberlake reached out and asked her to join him during his widely panned 2018 Super Bowl return performance.
Prior to the pandemic, Jackson announced a new studio album and tour titled "Black Diamond," but both were postponed due to COVID. No official word about the status of either, but speculation is rampant that she will finally release the new album once the documentary airs.
"Musically, what I've done, like doing 'Rhythm Nation' or doing 'New Agenda' or doing 'Skin Game,' creating those bodies of work with Jimmy and Terry, I feel like I've laid a certain foundation," Jackson tells Allure magazine in a new cover story this month. "I would hope that I'd be able to continue if I choose to. You know what I mean? But only time will tell."
As Jackson's legion of queer fans awaits this weekend's premiere, the Blade takes a look back at 10 times Janet was there for the LGBTQ community.
1. "The Velvet Rope" project. In 1997, Jackson released her critically acclaimed sixth studio album "The Velvet Rope," an introspective and deeply personal collection of songs that touched on her depression, but also tackled LGBTQ issues. On the track "Free Xone," she spoke out forcefully against anti-LGBT bias. She also covered Rod Stewart's "Tonight's the Night," without changing the pronouns in the love song, prompting speculation about her sexual orientation. But it was her international No. 1 hit "Together Again" that continues to resonate with LGBTQ fans. An upbeat, joyful dance song, it was conceived as a tribute to Jackson's friends who died of AIDS.
2. GLAAD award. In 2008, Ellen DeGeneres presented Jackson with the Vanguard Award at the 19th annual GLAAD Media Awards. GLAAD's president said, "We are delighted to honor Janet Jackson at the 19th annual GLAAD Media Awards in Los Angeles as such a visible, welcoming and inclusive ally of the lesbian, gay, bisexual and transgender community. Ms. Jackson has a tremendous following inside the LGBT community and out, and having her stand with us against the defamation that LGBT people still face in our country is extremely significant."
3. Ebony magazine interview about her sexuality. In 2001, Jackson gave an interview to Ebony magazine in which she was asked about her sexual orientation. "I don't mind people thinking that I'm gay or calling me gay," she said. "People are going to believe whatever they want. Yes, I hang out at gay clubs … I go where the music is good. I love people regardless of sexual preference, regardless of race. No, I am not bisexual. I have been linked with dancers in our group because we are so close. I grew up in a big family. I love being affectionate. I love intimacy and I am not afraid to show it."
4. Video support for It Gets Better, Trevor Project. In 2010, Jackson recorded a video for the Trevor Project and later appeared on CNN's "Larry King Live" to promote awareness of youth suicide. "If you're LGBT you're probably thinking you're all alone, but you're not," she said in the video. "I can relate because I was one of those kids who internalized everything."
5. "State of the World Tour." Jackson's LGBTQ support continued in 2017. Her tour's opening sequence highlighted a range of problems facing the world, from famine and war to police brutality and included a call for justice and for LGBTQ rights.
6. "The Kids." Jackson has always employed a diverse crew of professional dancers for her videos and tours. Some of her closest friends and collaborators over the years have been prominent out gay and lesbian choreographers, singers, dancers, makeup artists and designers. She lovingly refers to her backup dancers as "the Kids."
7. NYC Pride performance. In 2004, Jackson performed for a packed audience at Pride Dance NYC at Pier 54.
8. "Will & Grace" cameo. In 2004, Jackson made a memorable cameo on "Will & Grace," judging a dance-off between Jack and another dancer.
9. HRC, AIDS Project Los Angeles awards. In 2005, Jackson was honored by both the Human Rights Campaign and AIDS Project Los Angeles for her work raising money for AIDS charities.
10. Janet's Blade interview. In 2006, Jackson granted an exclusive interview to the Washington Blade. It was one of the rare times she touched on the Super Bowl controversy and her brother Michael's acquittal on child molestation charges, telling Blade Editor Kevin Naff, "I got all of that out of my system, that's not what I'm feeling right now. I wrote about [those controversies] but I didn't choose to put it out there on the album." In the interview, Jackson also reiterated her support for marriage equality, said she'd never had a sexual relationship with a woman and revealed that she'd never met Madonna.
International Women Club set for Jan. 24
Event at National Harbor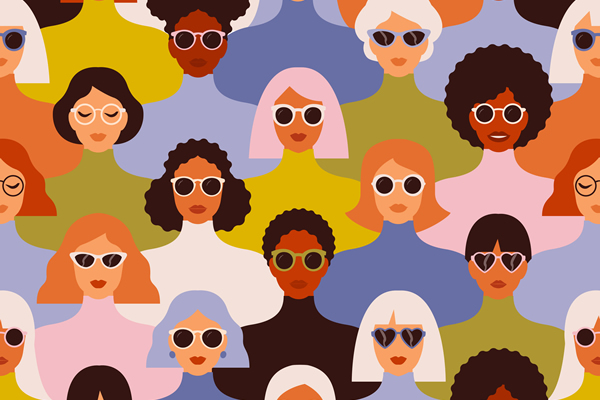 International Women United Organizer will host "Multicultural International Women Club" on Monday, Jan. 24 at 7 p.m. at National Harbor.
The goal of this event is to bring together women from different countries and cultures for friendship, support and community. Guests will get to share interesting facts about their country, talk about their culture, values, styles, and differences with others while learning from others and making friends from all over the globe. Those who speak English as a second language are welcome to attend.
This event is free and more details are available on Eventbrite.
SAG Award slate points to a not-very-queer Oscar night
'Power of the Dog' snubbed in Best Cast category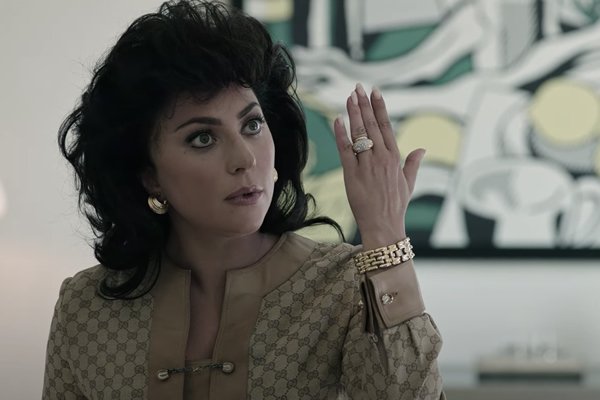 It's mid-January, and pandemic or not, Hollywood's "awards season" has kicked off in earnest.
The announcement last week of nominations for the 28th Annual Screen Actors Guild Awards means that it's now time for armchair pundits, bookmakers, and film journalists to start compiling their predictions for the Oscars, which everyone knows are the main event when it comes to Hollywood awards.
This should be a good-natured exercise in fun, driven by a love for the movies and a genuine appreciation of the artistry of the people who make them – but at a time when the film industry is under deep scrutiny for diversity and inclusion, things can get complicated.
Since they are decided by members of a union that also makes up a substantial portion of the Academy's voting body, the SAG Awards are considered a reliable bellwether for the Oscars race, though with fewer categories than the Academy, not to mention the complex interplay of personal loyalties and working relationships that undoubtedly influence their choices, they still leave room for a lot of speculation. Still, their record for aligning with the Academy's eventual choices makes it worth factoring them in as we attempt to assess the chances for our favorite contenders to earn Oscar gold.
For Blade readers, of course, the key question is likely to be about which of the year's LGBTQ movies are going to snag wins. Unfortunately, the answer to that question might be pretty bleak.
Of the 22 titles nominated within the SAG Awards' six film categories, only one – "The Power of the Dog" – could be said to have any significant queer content. Others, like "West Side Story", "tick, tick… BOOM!", "The Eyes of Tammy Faye", "Being the Ricardos", or "House of Gucci", have either LGBTQ-relevant elements in their narratives or obvious LGBTQ appeal in their subject matter, and some have both. But there is no "Moonlight" or "Call Me By Your Name" on which to hang the hope of a definitively queer winner in any category.
In the Best Performance by a Cast in a Motion Picture race – which is essentially the SAG Awards' equivalent of Best Picture – the biggest surprise is the omission of "Power of the Dog." Filmmaker Jane Campion's dark and subtle western about the toxic relationship between a domineering older rancher and his effeminate new nephew has been a fixture in the top categories at awards ceremonies so far, but despite earning nods in other categories, it was shut out of the competition for this one. That leaves little in the way of LGBTQ inclusion among the five nominees ("Belfast", "CODA", "Don't Look Up", "House of Gucci", "King Richard"), but it doesn't keep "Power" from being a front-runner at the Oscars, where the Best Picture category can include up to 10 contenders. Even if all five of the SAG choices make it into the Academy's race, Campion's movie is almost certainly going to be there, too. The same can probably be said of "West Side Story", another presumptive front-runner, but given its track record of wins so far, "Power" still stands as our favorite to take the honor on Oscar night.
For Best Performance by a Female Actor in a Motion Picture, the lineup includes several films of LGBTQ interest. "The Eyes of Tammy Faye," which earned a nod for star Jessica Chastain, is a biopic that takes time to address its real-life protagonist's surprising legacy as a queer ally; "Being the Ricardos," though it contains no directly LGBTQ material, has the obvious appeal of focusing on Lucille Ball, a show biz icon beloved for decades by the gay community, who is portrayed with delicacy and respect by nominee Nicole Kidman; Jennifer Hudson's star turn as Aretha Franklin – another legendary diva with queer appeal – snagged her a nomination for "Respect"; and finally, Ridley Scott's "House of Gucci" grabbed another nod here for Lady Gaga, the only out member of the LGBTQ community in the running. It would be great to see Mother Monster take home this prize, but she's got stiff competition; based on honors given out so far, she stands as a frontrunner, but with Hudson and Kidman in the mix, not to mention awards darling Olivia Colman (nominated for "The Lost Daughter"), it feels like anybody's race. Win or lose at the SAGs, Gaga still has a strong chance of being included in Oscar's Best Actress category – as does out actress Kristin Stewart, whose performance as Lady Diana in "Spencer" puts her solidly on the Oscar shortlist, despite being snubbed here.
Best Performance by a Male Actor in a Motion Picture might also be wide open. A few weeks ago, Benedict Cumberbatch would likely be the clear favorite to win for his towering performance as the closeted rancher in "Power of the Dog", but after fellow nominee Will Smith's win at the Golden Globes for "King Richard" his chances seem less sure. It's a category that includes two Black actors – Smith and Denzel Washington ("The Tragedy of Macbeth") – and on a slate that is otherwise dominated by white nominees it's one of the few opportunities for the SAGs to diversify its winners' circle. It's also worth mentioning that Andrew Garfield, nominated for "tick, tick… BOOM!", won the Globes prize for Best Actor in a Comedy or Musical, which combined with widespread acclaim for his performance makes him a strong contender to pull off an upset from either of the two frontrunners – a scenario likely to be repeated at the Academy Awards. In any case, Washington and Javier Bardem (nominated for playing Desi Arnaz in "Being the Ricardos") are probably the dark horses here.
In the supporting categories, things look even less promising for LGBTQ inclusion. Nominated for "West Side Story" is Ariana DeBose, who is the clear favorite to win as Female Actor, though Kirsten Dunst's quietly devastating performance in "Power of the Dog" has been accumulating considerable buzz, too. Both will likely be included at the Oscars as well. On the Male Actor side, the most clearly queer-friendly choice is Kodi Smit-McPhee, also for "Power of the Dog"; it's a wild card category, skewed by the presence of big names (Ben Affleck and Bradley Cooper, nominated for "The Tender Bar" and "Licorice Pizza", respectively) who might gain votes on the basis of star status alone, but Smit-McPhee has made a consistently strong showing throughout the awards race so far – and frankly, deserves to win just for his ability to hold his own opposite the charismatic Cumberbatch. He's our favorite in the category not just here, but also on Oscar night.
The SAG Awards, of course, also present awards for television. Those don't have much bearing on the Oscars, but it's worth mentioning that the nominees there include LGBTQ-relevant favorites like "The Handmaid's Tale", "Succession", "Hacks", "The White Lotus", and "Halston." We'll take a closer look at those when the Screen Actors Guild makes their presentation, which will air live on TNT and TBS, on Sunday, Feb. 27.
Meanwhile, it's time to start working on those Oscar predictions. Ready, set… GO!