New pro-gay congressman could emerge in Md.
Controversial Dem redistricting plan threatens Rep. Bartlett's re-election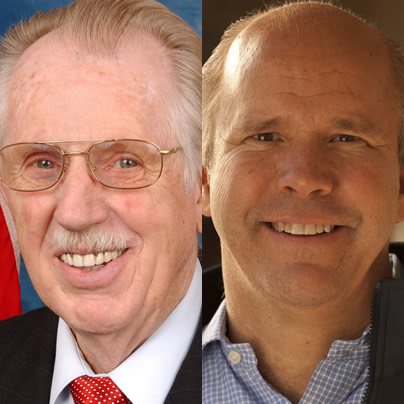 Editor's note: This is the first of a series profiling congressional districts in which the incumbent is not supportive of LGBT rights. The articles seek to assess the chances of electing a supportive candidate to help advance pro-LGBT bills that have been stalled in Congress.
LGBT advocates are hopeful that the long-stalled Employment Non-Discrimination Act, or ENDA, will become one step closer to passage next year if a Democratic challenger unseats Rep. Roscoe Bartlett (R-Md.) in the once staunchly conservative 6th Congressional District.
Businessman and political newcomer John Delaney won the Democratic primary earlier this year to become his party's challenger to Bartlett in a newly reshaped district that now includes a majority of Democratic voters, prompting most political observers to call him the frontrunner.
Delaney, who supports Maryland's same-sex marriage law, is committed to becoming a co-sponsor of several LGBT rights bills pending in Congress, including ENDA, according to Will McDonald, his campaign press secretary.
Bartlett voted against ENDA when an earlier version of the bill came up before the House in 2007 and passed by a vote of 235 to 184. It died later that year when the Senate refused to take it up. It has been bottled up in committee since that time.
Based on his vote on ENDA and his refusal to back other LGBT supportive legislation, the Human Rights Campaign gave Bartlett a "0" rating in 2010 on LGBT-related issues.
HRC is expected its issue its next congressional ratings for the 112th Congress covering 2011-2012 in October. Capitol Hill observers say Bartlett doesn't appear to have changed his views on LGBT issues since the last rating period.
Lisa Wright, press spokesperson for Bartlett's congressional office, and Ted Dacey, spokesperson for Bartlett's re-election campaign, did not respond to a request for comment on the congressman's record on LGBT issues.
Wright said Bartlett has not released an official statement on the upcoming voter referendum in Maryland seeking to overturn the same-sex marriage law approved by the legislature and signed by Gov. Martin O'Malley earlier this year. She said she would seek to obtain Bartlett's view on same-sex marriage and other LGBT issues but didn't get back by press time.
McDonald said Delaney has also pledged to become a co-sponsor of the Respect for Marriage Act, a bill that would repeal of the 1996 Defense of Marriage Act, or DOMA, which prohibits the federal government from recognizing same-sex marriages or other same-sex unions such as domestic partnerships or civil unions.
HRC and Maryland State Dels. Heather Mizeur and Bonnie Cullison, both Democrats and out lesbians, are among the groups and individuals that have endorsed Delaney.
"John Delaney will be a strong ally of the LGBT community in Congress in contrast to his opponent who has earned consistent zeros on HRC's Congressional Scorecard," said Michael Cole-Schwartz, an HRC spokesperson. "This is a critical race toward building pro-equality majorities in Congress."
Carrie Evans, executive director of the statewide LGBT group Equality Maryland, said the group doesn't endorse congressional candidates or get involved in those races.
"Equality Maryland PAC only endorses in state and local elections," she said. "With almost 200 state legislative races the PAC only can do so much and being a statewide group the priority is state races."
Political observers familiar with the history of ENDA say Maryland's 6th Congressional District to some degree has been typical of districts throughout the country where incumbent House members have not been willing to support the bill. ENDA and earlier versions of the bill have been pending in Congress for more than 30 years.
The version of ENDA that passed in the House in 2007 called for banning employment discrimination based only on sexual orientation, which would have covered gays, lesbians and bisexuals. The current version of the bill includes a gender identity provision that covers transgender people. It has the strong backing of LGBT activists.
Drew Hammill, a spokesperson for House Minority Leader Nancy Pelosi (D-Calif.), said Pelosi and fellow House Democratic leaders chose not to bring the trans-inclusive ENDA up for a vote in 2009 and 2010, when Democrats had a majority in the House, because they didn't believe they had the votes to pass the measure.
This week Hammill said Pelosi believes ENDA could pass next year if Democrats are able to win the additional 25 seats needed to regain their majority and control of the House.
"We think there's a good chance that will happen," he said.
But other political observers and ENDA supporters, including congressional Del. Eleanor Holmes Norton (D-D.C.), have said Democrats cannot regain a majority without relying on a dozen or more moderate to conservative Democratic candidates or incumbents in conservative-leaning swing districts who are capable of attracting moderate to conservative voters.
"That's the political reality we face," Norton has told gay activists in the past.
Norton and other LGBT supportive members of Congress, including Rep. Barney Frank (D-Mass.), who's gay and the lead sponsor of ENDA in the House, have called on LGBT advocates to do the necessary work to change the hearts and minds of the relatively small number of moderate to conservative leaning Democrats, along with some Republicans, needed to pass ENDA in the House and Senate.
Prior to the redistricting that the Maryland Legislature approved last year in a highly controversial move, the 6th District consisted mostly of the state's northwestern counties of Garrett, which borders on West Virginia; and Allegany and Washington counties, which border on conservative-leaning southern Pennsylvania.
The district was by far the most conservative of the state's eight congressional districts.
Bartlett has represented the district since 1993 after winning election in November 1992 at the age of 65 as a retired scientist, part-time dairy farmer, and former professor at the University of Maryland. He is now completing his 10th term in office at the age of 85, becoming the second oldest member of the House.
According to the Almanac of American Politics, Bartlett, who has a bachelor's degree in theology and biology and a Ph.D. in physiology, was among the state's first House members to join the Tea Party Caucus in 2010. He has emerged as a strong conservative but has bucked fellow conservatives and Republicans on some issues that touch on science. He has said he believes global warming is a potential threat and he backs efforts to promote renewable energy, the Almanac reports. However, it says he also was among 33 Republicans to oppose renewal of the Voting Rights Act.
R. Clarke Cooper, executive director of the Log Cabin Republicans, said Bartlett has never been among the corps of outspoken House members that actively oppose LGBT rights. But Cooper said Bartlett's refusal to co-sponsor or express some support for bills like ENDA has promoted Log Cabin to choose not to endorse him this year and in past years.
Noting that Bartlett voted against repealing "Don't Ask, Don't Tell," Cooper said, "Our members in Maryland have so far not sought our endorsement of him. He doesn't have a record that would merit our endorsement in the past."
Sources familiar with Maryland's 6th Congressional District, meanwhile, say that while Bartlett hasn't indicated an inclination to change his views on LGBT issues, many of his constituents in western Maryland have changed their views on those issues.
"My sense is we've come a long way since Clinton tried to lift the ban on gays in the military in the 1990s," said Timothy Magrath, political science professor at Frostburg State University, which straddles the border of Garrett and Allegany counties. "I sense there is a lot more progressive thinking all across the region," he said. "My sense is it won't hurt a congressional candidate to support ENDA or other bills of that kind."
Magrath and others familiar with the 6th District point out that the radical change in the demographics of the district brought about last year by redistricting have made it possible to defeat Bartlett rather than persuade him to change his views on LGBT equality.
The boundary changes, which have outraged Maryland Republican leaders, created a new 6th District where 58 percent of its electoral precincts voted for President Obama in the 2008 presidential election.
Prior to redistricting, GOP presidential contender John McCain won in the district by capturing 59 percent of the vote in 2008. George W. Bush won 64 percent of the vote in the previous incarnation of the district in 2004.
The Democratic-controlled Maryland Legislature, with strong support from Gov. O'Malley, brought about the demographic changes, among other things, by adding nearly 350,000 mostly liberal Democratic voters from Montgomery County.
Republican leaders responded by organizing a petition campaign to place the state redistricting plan on the ballot in a voter referendum in November in the same election that Delaney is expected to win the 6th District seat. A spokesperson for the State Board of Elections told the Blade that if voters overturn the redistricting plan Delaney would most likely take his seat in Congress while the legislature drafts a new redistricting plan to take effect in time for the 2014 congressional election.
"This is unprecedented," said election board official Ross Goldstein.
Prince George's County library system launches banned book club
First discussion to take place in Hyattsville on June 14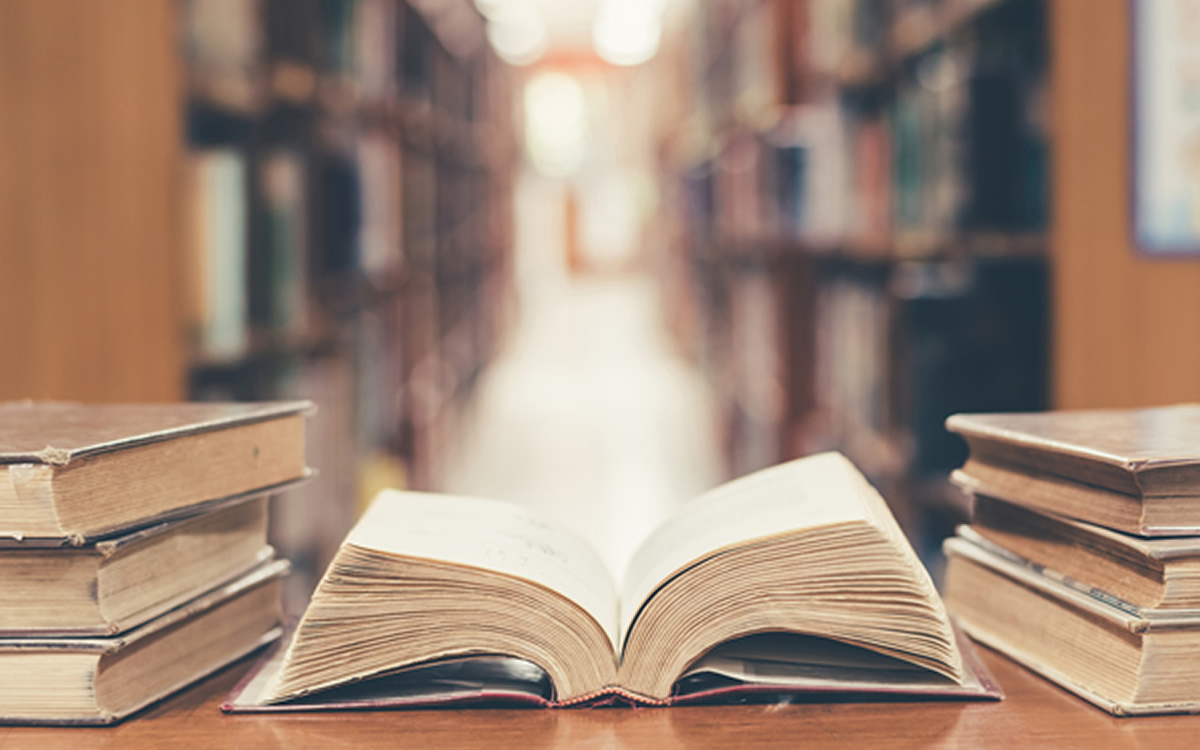 The Prince George's County Memorial Library System has launched its Rock Banned Book Club.
The club will feature monthly discussions of the 13 top banned books from 2022, most of which focus on LGBTQ-specific themes.
The club's first discussion, which will take place at the Hyattsville Branch Library on June 14, will be on "Gender Queer: A Memoir" by Maia Kobabe.
Kobabe's memoir won the 2020 American Library Association Alex Award and recounts Kobabe's exploration of gender identity and sexuality through adolescence and adulthood. According to the American Library Association, the book faced the most censorship challenges of any novel at 151.
"We're seeing nationally the highest rate of challenges to books in libraries since the data has been collected by the American Library Association," Nicholas Brown, acting co-chief executive officer of the library, said. "I think what happens with all of the discourse around book banning is that, oftentimes, not everyone participating in that discourse is actually taking the time to read the full works and discuss them and understand where the author might be coming from and whose stories are being reflected in these books."
Along with the book club, the library system is hosting a Pride celebration at the Hyattsville branch on Saturday from 12 – 4 p.m. It will feature a panel discussion, vogue and runway workshops, free HIV testing and more.
The library system will host its second annual Rainbow Festival on June 24 from 11 a.m. to 2 p.m. at the Bowie Branch Library with family-friendly events like craft stations, story time and a live DJ. In April, the library system won a Top Innovator Award from the Urban Libraries Council for its banned books campaign.
"I think a lot of folks don't always realize that your local public library is kind of the front line of democracy and we always have been," Brown said. "Public libraries across the country are very united on this and if the right to read continues to be under threat like it's been, it is not a good time for the state of our democracy."
Bowser: No credible threats to D.C. Pride events
Mayor spoke with the Blade after flag-raising ceremony at the Wilson Building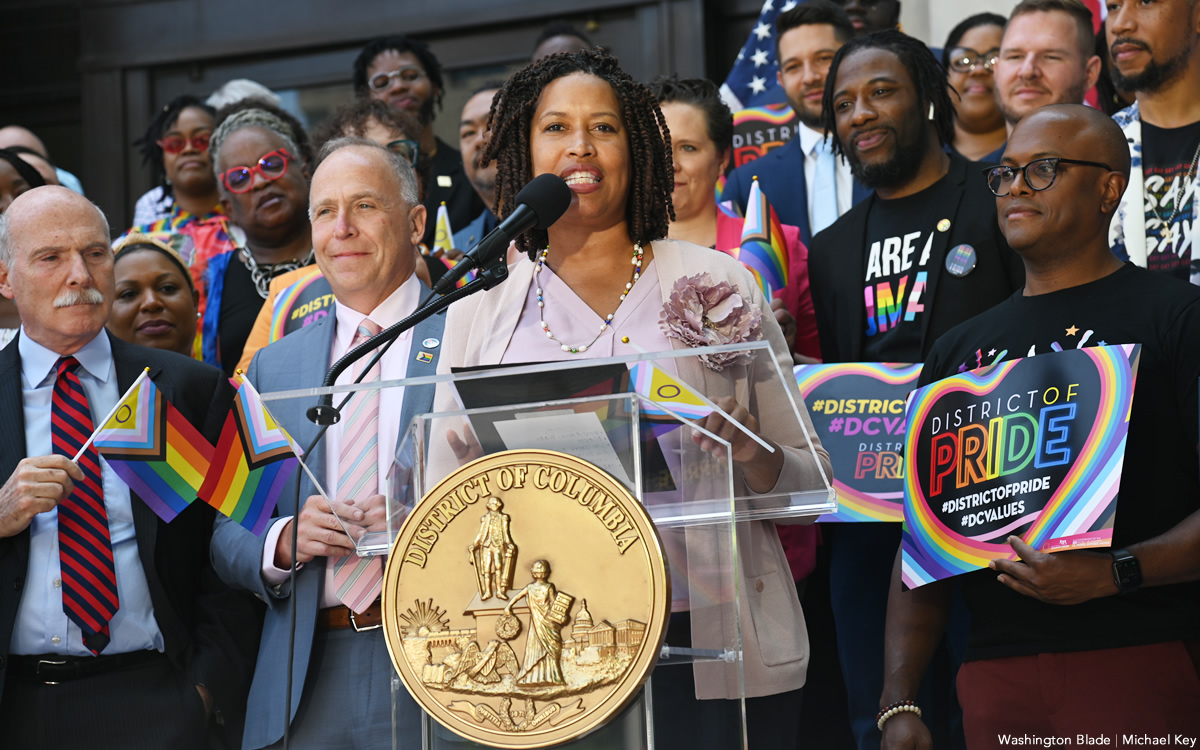 D.C. Mayor Muriel Bowser on Thursday said authorities have not received any credible threats to upcoming Pride events.
"We don't have any to report," she told the Washington Blade.
"MPD is constantly working with all of our agencies to make sure we have safe special events and we're going to keep going with our planning, like we do every year," added Bowser. "There's always a scan for any threats to the District."
Bowser spoke with the Blade after she joined D.C. Council Chair Phil Mendelson, Council members Anita Bonds, Charles Allen, Kenyon McDuffie and Zachary Parker, D.C. Attorney General Brian Schwalb, D.C. Mayor's LGBTQ Affairs Office Director Japer Bowles and other officials and activists in raising the Progress Pride flag in front of the Wilson Building.
The Blade last month reported D.C. police are investigating a bomb threat a Twitter user made against the annual District Pride concert that will take place at the Lincoln Theater on June 29. Bowles in a May 19 statement said his office reported the tweet, but further stressed that "no credible threat at this time has been made."
Moore issues Pride month proclamation
Governor on May 3 signed Trans Health Equity Act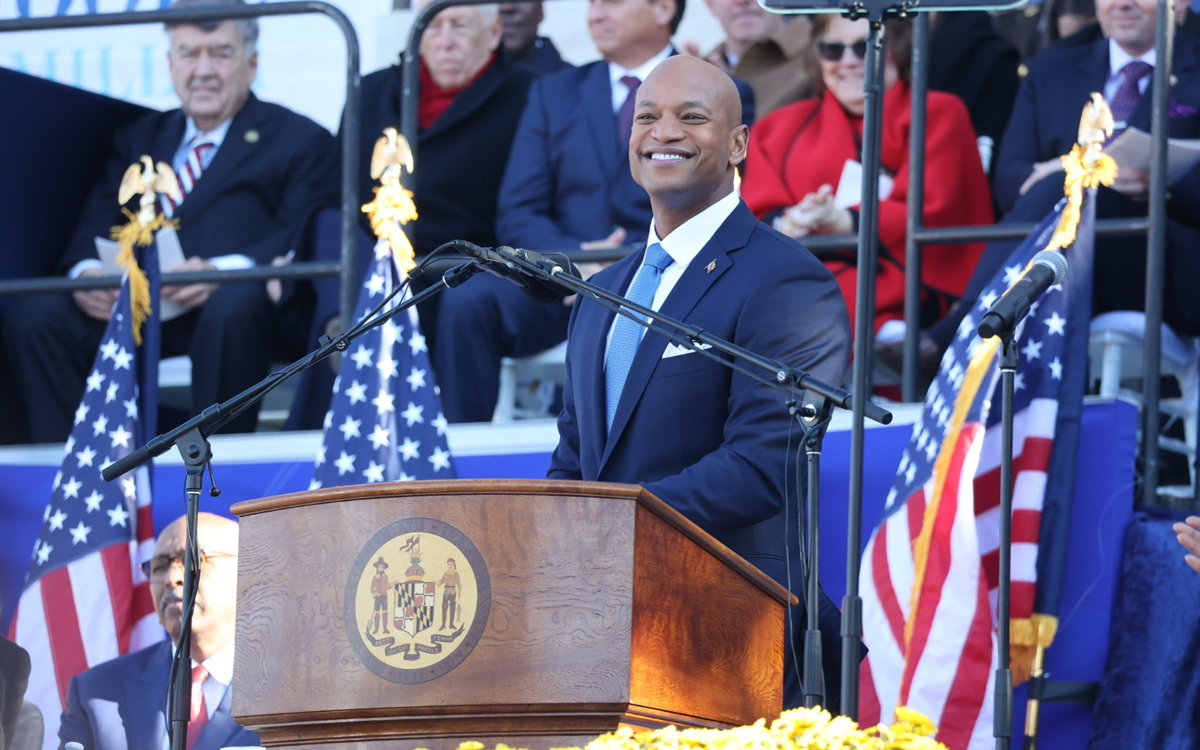 Maryland Gov. Wes Moore on Thursday proclaimed June as Pride month in recognition of "the contributions, resilience, courage and joy of LGBTQIA+ Marylanders," according to a press release.
"In Maryland, we lead with love and inclusion. I want everyone in our LGBTQIA+ community to know that they deserve to be seen for who they are, and our administration will stand with them in the fight for equality and equity," Moore said. "We need to elevate the stories, embrace the courage, and celebrate the humanity of our LGBTQIA+ community — and as long as I am governor, we will take the steps forward to protect and celebrate all Marylanders."
Moore on March 31 became the first governor in Maryland history to recognize the Transgender Day of Visibility and last month he signed into law the Trans Health Equity Act into law, which requires Maryland Medicaid to provide coverage for gender-affirming care beginning next year.
"This month is a celebration of the beauty and uniqueness of the queer community, but it's also a time to reaffirm our commitment to uplifting LGBTQIA+ Marylanders and continuing to fight against hatred, discrimination, and bigotry," Lt. Gov. Aruna Miller said in the same press release that Moore's office released. "LGBTQIA+ Marylanders deserve to be who they are, to live their pride — without fear or having to hide. This administration will always stand alongside and protect the rights of all Marylanders."