Pots and plans
Local artist has exhibit at MOVA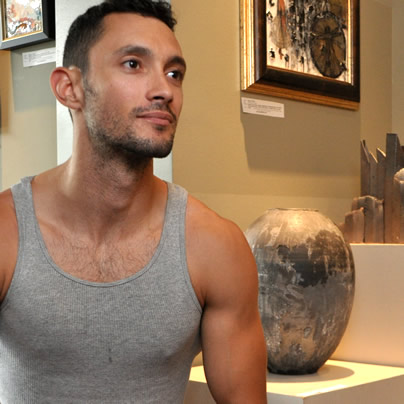 Sabri Ben-Achour
Ceramic Artist
'Canvas and Clay: A Summer Art Exhibition'
Through Aug. 15
MOVA Lounge
12 14th Street, NW
Sabri Ben-Achour was 12 when he took his first pottery lesson. His mother signed him up for a class at a local studio in Columbia, Mo., where his family lived at the time. With little interruption, he has been creating works from clay ever since.
"I've always liked the tactile aspect of potting and ceramics," Ben-Achour says. "The way you have to listen to the clay through your fingers and manipulate it and how it circuits through mind, body and imagination. It's like music."
Ben-Achour's father is Tunisian. His mother is from New Zealand. He was born in France and grew up in Tunisia and Missouri before moving to suburban Northern Virginia in his teens. And though he sometimes decorates a bowl or vase with Arabic calligraphy, he seldom plumbs his background for inspiration. His chosen aesthetic is Asian.
Like traditional Japanese ceramists, Ben-Achour strives to create mostly functional pottery in earth tones and earth textures with a sort of calculated simplicity, aiming to capture the organic nature of the clay and other materials. His quietly beautiful works include pod and shell-shaped stoneware pieces; rounded Raku (a type of low-fire pottery) slate-gray vases with crackled surfaces and wonderfully unusual hexagonal, metal-colored honeycomb bowls. He also makes teapots.
A selection of Ben-Achour's work can be seen at MOVA Lounge where he and fellow D.C.-based artist Kreg D. Kelly are the subjects of a joint exhibition called "Canvas and Clay" through mid-August. Both artists are gay.
"I've shown in galleries," Ben-Achour says, "but showing at MOVA is more about my friends seeing my work. It's lets them know what I've been up to."
"If I'm not showing a piece, it's at home and I'm using it," he says. "Ever since my first lesson, it's been drilled into me that pottery must have a function. There is Japanese pottery dating back 12,000 years and it always had a use. No matter how non-functional or purely decorative something I've made may appear to be, I can always find a use for it."
Ben-Achour credits much of his artistic development to his mentor Jill Hinckley, a well-known Asian-influenced ceramicist and proprietor of Hinckley Pottery in Adams Morgan. Over the years, Ben-Achour has progressed from Hinckley student to instructor. He describes his Wednesday evening classes as relaxing:
"We drink wine, engage in casual conversation and make things. Pottery is great for everyone as long as you don't have high expectations immediately. Everyone is bad at first. And for me, it's great — teaching makes you a better potter."
When not making pots, Sabri (who received his master's in foreign service from Georgetown University in 2006) works as a reporter for WAMU 88.5- American University Radio. He freelances for National Public Radio and when he can, takes on reporting projects in places like Haiti and the Democratic Republic of the Congo.
In what little free time remains, he also paints and makes music on his computer. And while his paintings hang on his parents' home in Great Falls, he says he'd never dare let anyone hear his music.
Looking ahead, Ben-Achour wants to explore geographic shapes and new organic textures. His goal is to incorporate lights and living growths into his ceramic work — plants, mosses, ocean life — and glaze them with the ocean. "Other people have done similar things," he says, "but maybe not exactly the same as what I've got in mind."
Mayor's office to host Pride tie-dye party
Guests to make colorful shirts for 'PEACE. LOVE. REVOLUTION' theme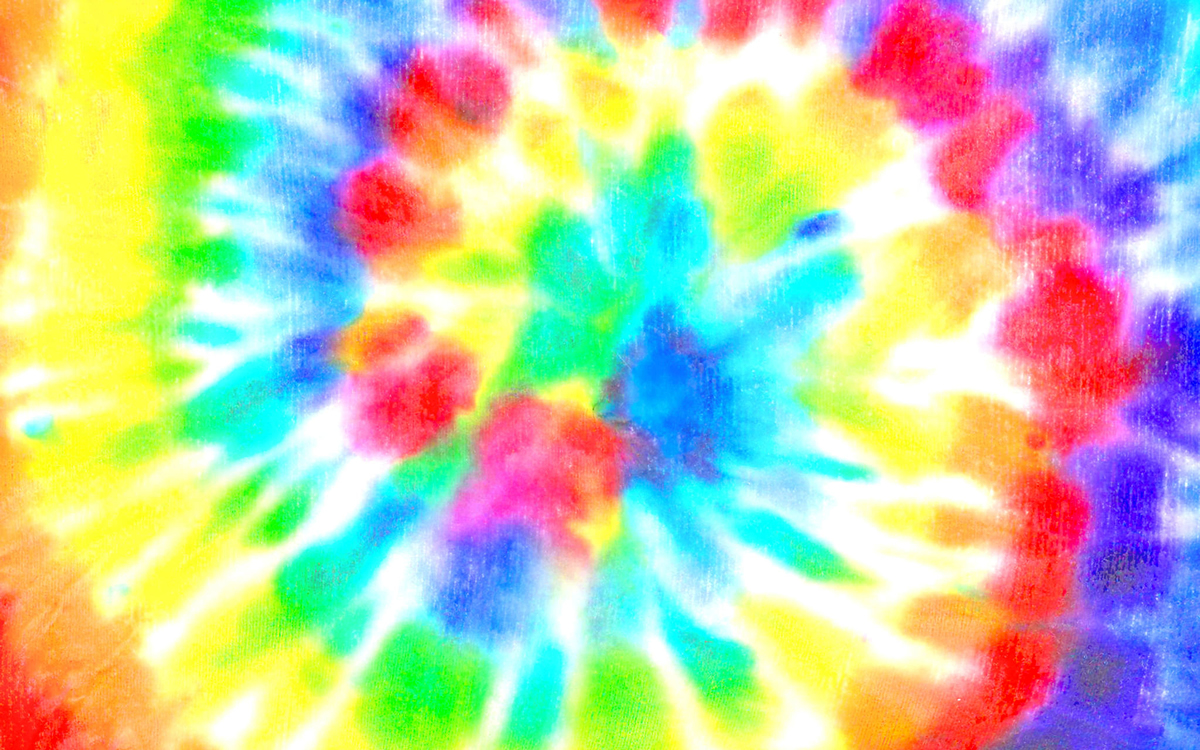 The Mayor's Office for LGBTQ Affairs will host "Love Out Loud: Tie Dye Party for Pride" on Wednesday, June 7 at 5 p.m. at the Frank D. Reeves Center of Municipal Affairs.
The event, hosted along with the DC Center for the LGBT Community and Capital Pride Alliance, will be an afternoon for community and artistry. Guests are encouraged to bring their creativity to make some colorful tie-dye shirts in line with this year's Pride theme, "PEACE. LOVE. REVOLUTION."
This event is free to attend and more details are available on Eventbrite. 
D.C. to celebrate LGBTQ poetry
Pride Poem-a-Day presents second installation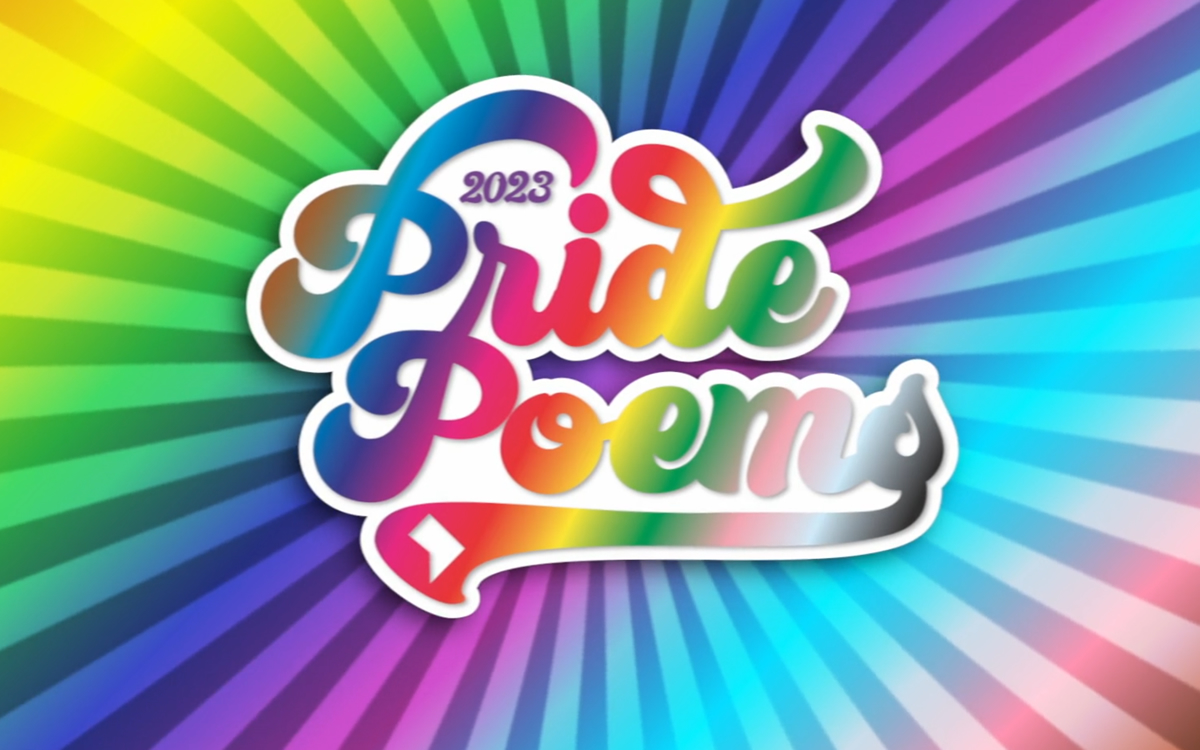 DC Pride Poem-a-Day will present its second installation of short videos featuring LGBTQ poetry from the Washington, D.C. area to celebrate Pride month.
A new video will be released each day in June and will feature different poets reading an original poem on the theme of "heritage."
The videos highlight LGBTQ poets from a variety of backgrounds, ethnicities, races, and countries of origin, and also poets from minority religions, multi-lingual, and disabled. 
To access the poetry, visit DC Pride Poems' website.
Calendar: June 2-8
LGBTQ events in the days to come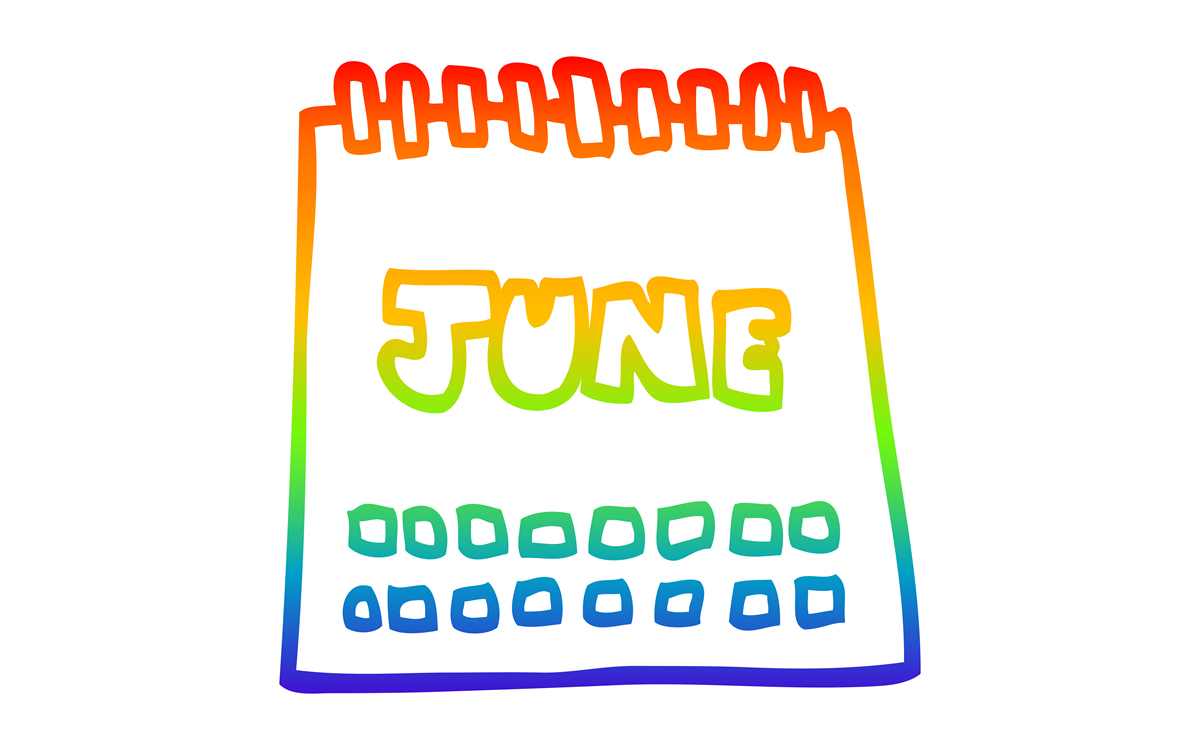 Friday, June 2
Center Aging: Friday Tea Time will be at 2 p.m. on Zoom. This event is a social hour for older LGBTQ+ adults. Guests can bring a beverage of choice. For more information, contact [email protected].
Go Gay DC will host "LGBTQ+ Pride Kickoff Social" at 7 p.m. at The Commentary. This event is ideal to make new friends in the LGBTQ community and enjoy the bottomless happy hour specials at Puro Gusto. Admission is free and more details are available on Eventbrite.
Saturday, June 3
Virtual Yoga Class with Jesse Z. will be at 12 p.m. online. This is a weekly class focusing on yoga, breath work, and meditation. Guests are encouraged to RSVP on the DC Center's website, providing your name, email address, and zip code, along with any questions you may have. A link to the event will be sent at 6 pm the day before.
LGBTQ People of Color Support Group will be at 1 p.m. on Zoom. LGBTQ People of Color can come together and talk about anything affecting them in a space that strives to be safe and judgment free. There are all sorts of activities like watching movies, poetry events, storytelling, and just hanging out with others. For more details, visit thedccenter.org/poc or facebook.com/centerpoc.
Project DC Events will host "DC Pride Crawl" at 2 p.m. at Dupont Circle's best bars. Guests are encouraged to put on their brightest and most colorful outfit, grab friends, and enjoy a day of drinks and celebration. Tickets start at $20 and can be purchased on Eventbrite. 
Sunday, June 4
AfroCode DC will be at 4 p.m. at Decades DC. This event will be an experience of non-stop music, dancing, and good vibes and a crossover of genres and a fusion of cultures. Tickets cost $40 and can be purchased on Eventbrite.
"Largest LGBTQIA+ Singles Flamingle" will be at 7 p.m. at THRoW Social DC. Guests can enjoy signature cocktail and wine specials, food, games, and live music while mingling with single people in the local LGBTQ community. This event is free and more details are available on Eventbrite.
Monday, June 5
Center Aging Monday Coffee and Conversation will be at 10 a.m. on Zoom. LGBT Older Adults — and friends — are invited to enjoy friendly conversations and to discuss any issues you might be dealing with. For more information, visit the Center Aging's Facebook or Twitter.
Capital Pride Interfaith Service Planning Meeting will be at 6 p.m. on Zoom. The Capital Pride Interfaith Service is an "integrated service" respectfully demonstrating the breadth, depth, and sincerity of our faith, exposing the lie that anti-gay fundamentalists have a monopoly on faith and religion. For more details, [email protected]. 
Tuesday, June 6
Go Gay DC will host "LGBTQ+ Pride Reception" at 5 p.m. at Turkish Coffee Lady. This event is to foster cross-cultural connectedness and make friends in the LGBTQ+ and allied community. Attendance is free and more details are available on Eventbrite.
Pride on the Patio Events will host "LGBTQ+ Social Mixer" at 5:30 p.m. at Showroom. Dress is casual, fancy, or comfortable and guests are encouraged to bring the most authentic you to chat, laugh, and get a little crazy. This event is free and more details are available on Eventbrite. 
Wednesday, June 7
Job Club will be at 6 p.m. on Zoom. This is a weekly job support program to help job entrants and seekers, including the long-term unemployed, improve self-confidence, motivation, resilience and productivity for effective job searches and networking — allowing participants to move away from being merely "applicants" toward being "candidates." For more information, email [email protected] or visit thedccenter.org/careers.
Center Aging Women's Social & Discussion Group will be at 6:00p.m. on Zoom. This group is a place where older LGBTQ+ women can meet and socialize with one another. To register, visit the DC Center's website. 
Thursday, June 8
KINETIC Presents will host "KINETIC Pride 2023 DC Weekend Pass" at 10 p.m. at four D.C. venues. This partnership with Capital Pride Alliance will feature a performance by global pop star Betty Who at Echostage, stunning visuals, and top talent. Tickets start at $149 and can be purchased on Eventbrite.